As a tech giant, nothing fazes Samsung, if the competition is coming up with cheaper and ultra affordable smartphones especially newcomers like Huawei, Oppo, Redmi and VIVO, you ramp up your portfolio and introduce even more smartphones. Just remember to slap the 'Galaxy' brand on it. 
At the top of Samsung's plethora of smartphones, you have the Samsung Galaxy S7 and S7 edge as well the bigger alternatives, the Samsung Galaxy S6 edge+ but what if you are after a budget option. Being, Samsung, there is always a smartphone to plug that segment of the market.
This is the segment well known for Samsung Galaxy Grand Prime and Samsung Galaxy Core Prime. Yes, Samsung is taking the Galaxy moniker everywhere and pushing the limits of phrases you can use to describe a phone. The budget range is now being extended to include the J-series, specifically the Samsung Galaxy J1, J2, J5 and J7. We will take a look at the 10 things you need to know when considering between these super affordable smartphones.
The Top 10 Things You Need to Know About The Samsung Galaxy J-series (J1, J2, J5 and J7)
With so many affordable Chinese smartphones in the market, tech giant Samsung needed to flex their muscle to show them who is still the boss. Samsung introduced new smartphones in every market segment imaginable. There is the super budget J series, the sleek and slim yet affordable A series and finally the S series (the S7, S7 edge and S6 edge+).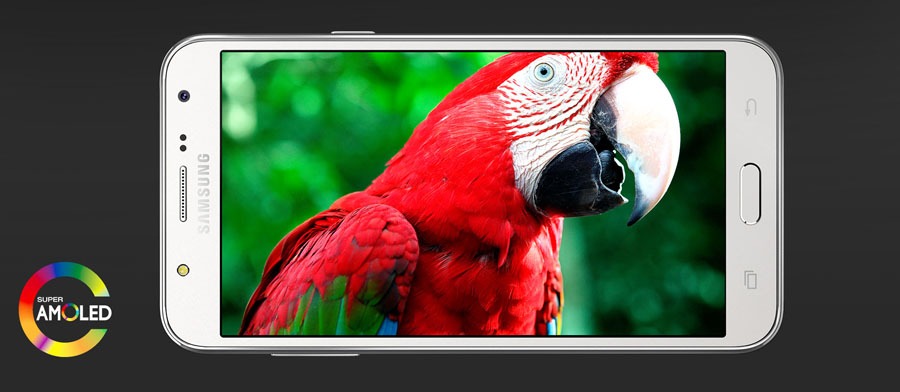 1. Super AMOLED Display
Exceptional pictures and videos with crystal-clear display with Super AMOLED screen, similar to those found on high end smartphones. The catch here is they are not Quad HD but HD nonetheless. Samsung's proven Super AMOLED display technology does bring out the colours, making them more vivid giving users a richer media experience. Great for photo-viewing, video-watching and gameplay with rich, true-to-life colour reproduction and an exceptional contrast ratio for deeper blacks. It's worth noting that only the J5 and J7 receives the Super AMOLED treatment. With a 5.5-inch display, this placed the Galaxy J7 in the Phablet category and a really cheap one too.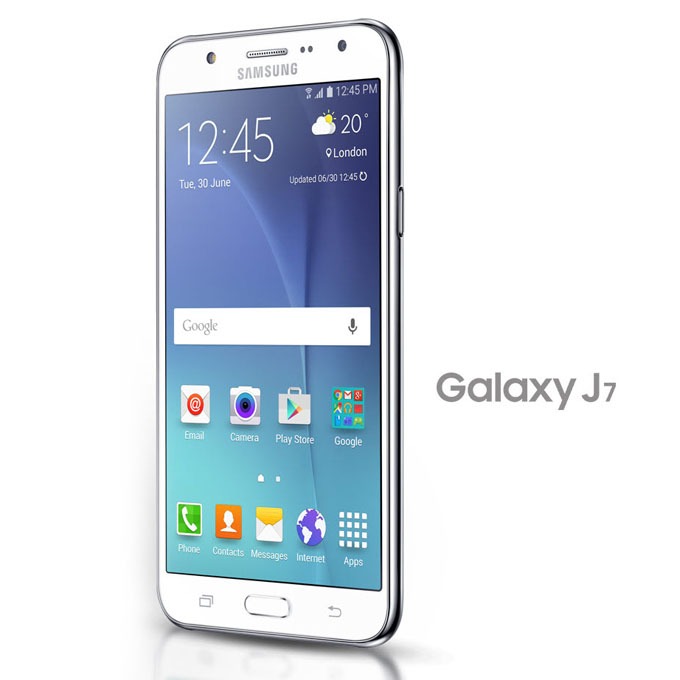 2. Octa Core and Quad Core Performance
While these smartphones do not come with top of the chart, high end processors, they still pack a punch with up to 1.5GHz Octa Core processor on the J7. On the other hand the J5 and J1 only spot a 1.2GHz Quad Core processor.
Enjoy faster web browsing, gaming, and HD video viewing, as well as effortless and lag-free multitasking with the powerful Octa Core processor and seamlessly perform a wide range of tasks including gaming, watching movies, and surfing the web on the Quad Core processor with enhanced productivity and greater efficiency.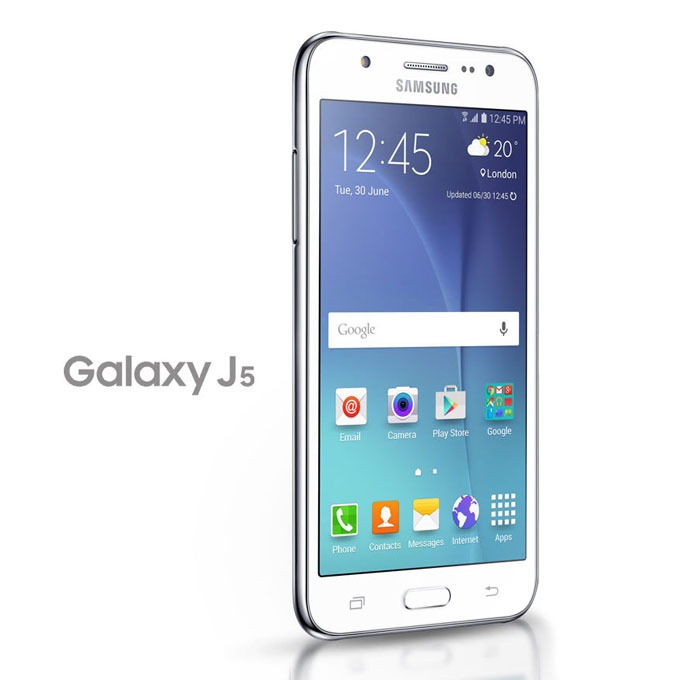 3. Memory, Storage and Expansion
Being the entry level phone, the J1 only has half a gigabyte of RAM and measly 4GB ROM storage. Both J5 and J7 runs quicker with more memory at 1.5GB RAM. For storage, the J7 has the most memory at 16GB ROM, double that of J5 at only 8GB ROM. However, unlike their more expansive siblings, the Galaxy S6, S6 edge and S6 edge+, the J series features a MicroSD expansion slot with support for up to 128GB additional storage.
So there is no 4GB of RAM to speak of (as found on Galaxy S6 edge+) or even 3GB or 2GB RAM which are becoming standard these days even on some entry level units, with the J-series, you get up to 1.5GB RAM. But, it is in the ability to manage the apps, widgets, notifications and other services that determine the most efficient use of memory. This is not to say that the smartphone is not capable of multitasking but being an entry level device, power users will have to look elsewhere. For everyone else, there is Smart Manager.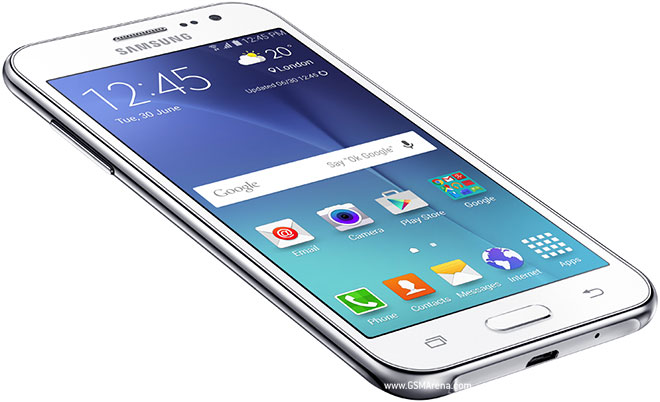 4. Smart Manager to Manage Your Smartphone
Smart Manager, a built-in app lets you check and manage a range of essential information on your Galaxy J series, including battery status, storage space, memory stats and more. With a few easy touches, you can close unused apps, improve battery and RAM performance, delete unused files and run antivirus checks. This puts even the most basic user in control of their phone with intuitive buttons and icons on a nicely laid out dashboard for quick and easy access.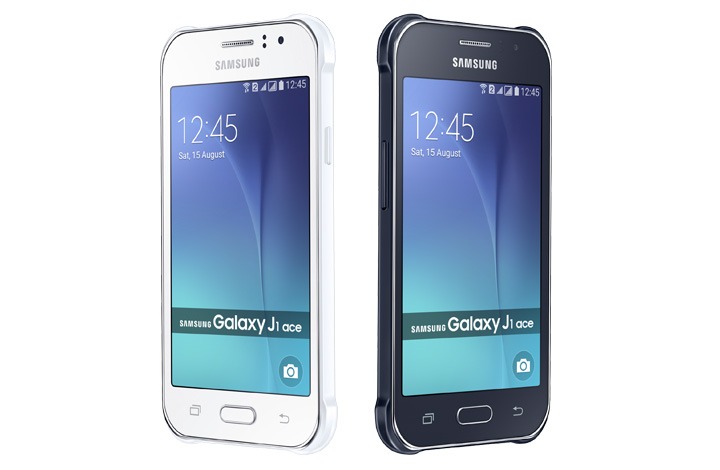 5. Design, Dimensions and Weight
While there is no ultra slim bezel, super thin or metallic body in the J series, Samsung has given it a rolled edge and chrome effect bumper for a premium feel. Its rounded edge and slim profile accentuate its simple yet sleek, modern design. It's stylishly tactile in the palm of your hand. At only 7.5 to 8.9 mm thick, it provides a very comfortable grip.
J2, J5, and J7 are available in Black, White or Gold while the J1 is available in Black, White or Blue.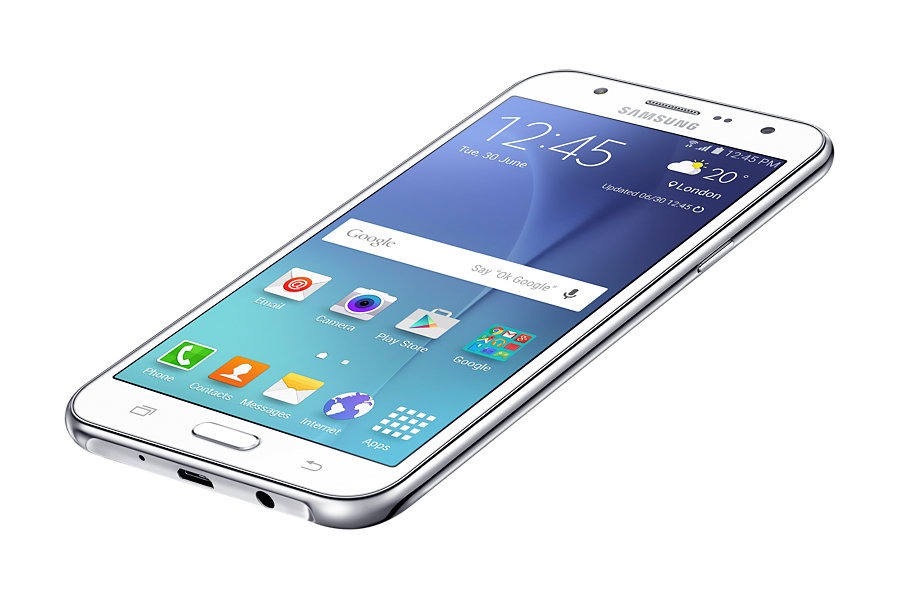 6. Enhanced Cameras
Get brighter, clearer photos and videos with the Galaxy J series' 13 MP rear camera and f/1.9 aperture. Use its built-in front camera flash to take bright snaps even in low light conditions. Access effects, timer, settings, flash and other features directly on the screen in 'view finder' mode with flat icons and not buttons that can obstruct you image you are about to capture.
Both J7 and J5 is kitted with the same camera pair, a 13MP main camera and 5MP front facing camera with auto focus and LED flash on both cameras. Both capable of capturing Full HD video. The J1 and J2 have lower resolution main camera and front facing cameras at 5MP and 2MP respectively.
Front facing camera with is LED flash light offers brighter and clearer selfie shots. The camera app also support touch anywhere capture.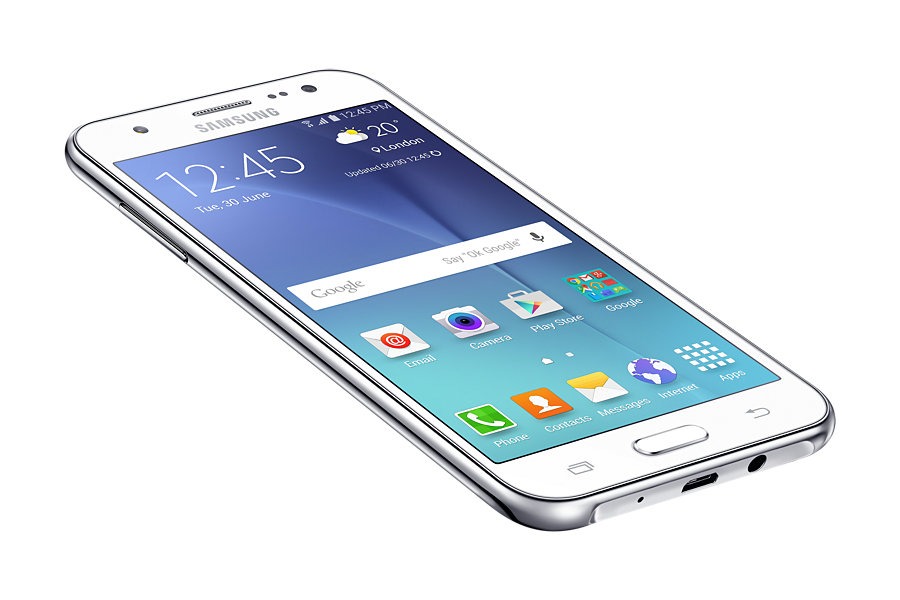 7. Packed with Connectivity, LTE and Dual SIM Support
The Galaxy J7 and J5 supports LTE connectivity while the J1 only supports 3G for data. All J series devices support Dual SIM.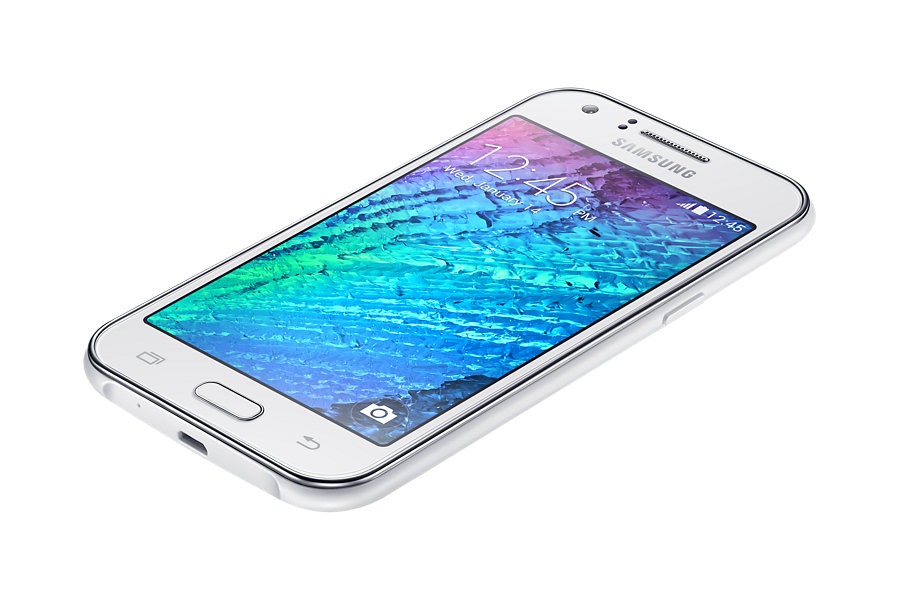 8. High Battery Capacity and Ultra Power Saving Mode
The Galaxy J series' high capacity battery goes at 3000 mAh on the J7. High capacity battery meant you can enjoy a variety of media contents, including movies, music games and web use for longer than ever – without the need to worry about your battery. Both J5 and j7 have very similar Internet usage time of up to 11 hours, video playback up to 13 hours and talk time with 3G up to 18 hours.
With Ultra Power Saving Mode, unnecessary functions are shut down and the battery consumption is greatly reduced. The mode also switches the screen to a battery-saving monochrome display squeezing every drop of juice from the battery. With the extended battery life, when your battery is low, you can still use essential functions, like making calls and receiving messages.
9. Quick Launch to Bring Up The Camera
The Galaxy J series' quick launch functionality makes accessing your camera easier than ever. Simply press the home button twice to enjoy quick and direct camera access. Never miss out on another photo opportunity with this convenient feature.
10. Pocket Friendly
Priced to compete with entry level smartphones, being at the bottom of Samsung Galaxy range, the J series offers both affordability and features. Other smartphones priced lower than the J series are the outgoing Samsung Galaxy Grand Prime, Samsung Galaxy Core Prime and Samsung Galaxy V Plus. The J series price bracket is beneath that of A series and S series. The New Samsung Galaxy J5 and J7 is going to compete directly with offerings from the likes of Oppo, Vivo, Huawei and Lenovo.
Would We Buy It
Our choice would be between the Samsung Galaxy J5 or Samsung Galaxy J7. As the specifications is rather similar (CPU, RAM, LTE and Connectivity) with the only difference being the display size and storage, the decision ultimately comes down to how big a smartphone can you live with. Both J5 and J7 has the Super AMOLED screen offering True-to-Life viewing experience. Would it be the 5-inch or the 5.5-inch smartphone?
Gallery
See below for images of the different and link to add to basket with Amazon. You may decide later to retain or remove this from your basket.
Samsung Galaxy J7
Samsung Galaxy J5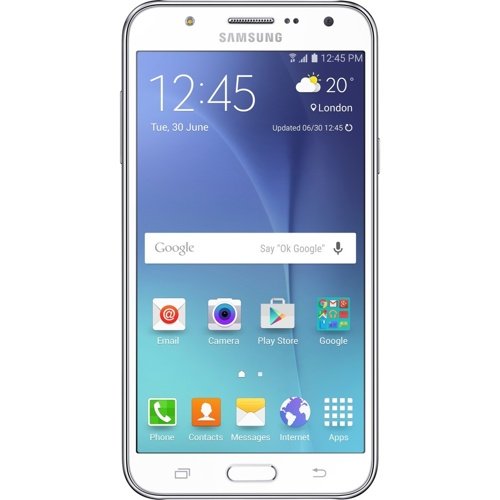 Samsung Galaxy J2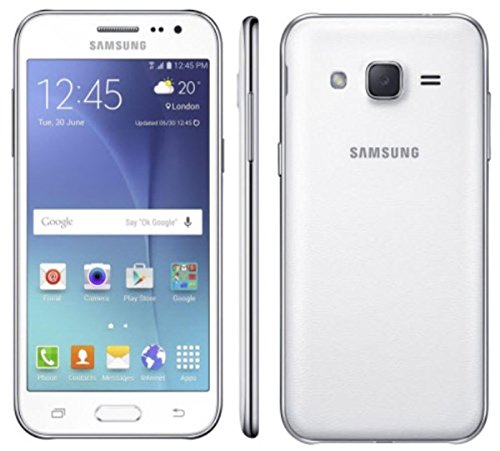 Samsung Galaxy J1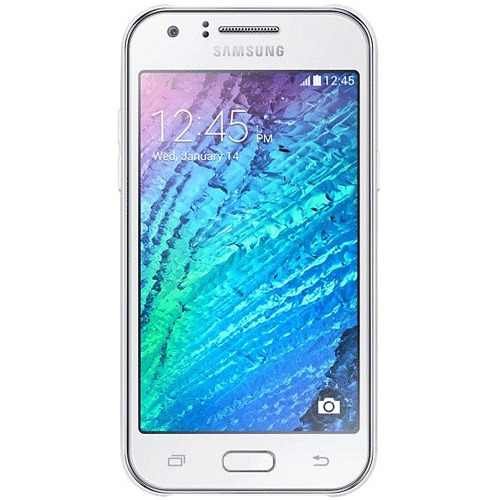 NOTE: Article adapted from our sister site.