Just over a year since iPad Pro 2020, Apple introduces the first iPad Pro (2021) powered by the M1 chip. A major upgrade that sees the Pro line deviate from relying mainly on A series chips. The previous generation iPad Pro used A12Z Bionic chip while the iPad Air 2020 is powered by A14 Bionic, the same chip that powers the iPhone 12. We look at five reasons why you would consider upgrading to the 2021 model particularly the 12.9-inch version.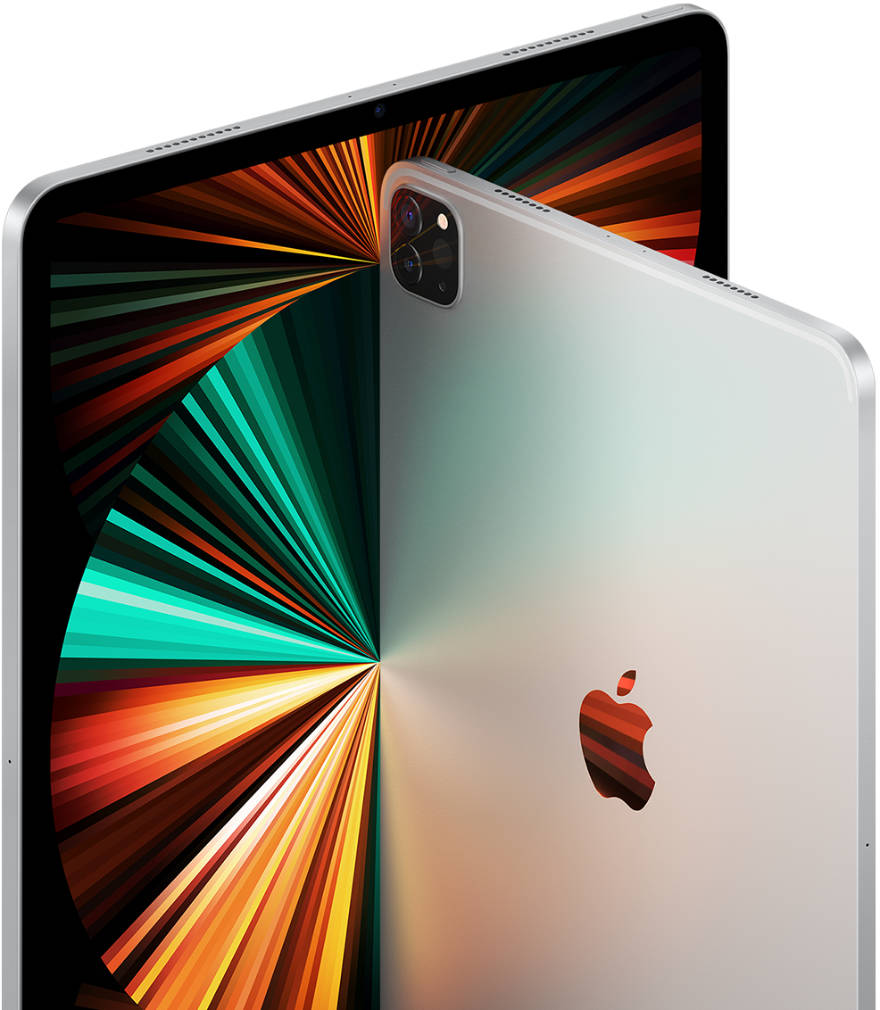 Search Apple iPad Pro M1 on Amazon
The Top 5 Reasons to Upgrade to the new Apple 2021 iPad Pro 12.9-inch
If you are coming from an old iPad, iPad Air or even the earlier iPad Pro 2018 featuring the new design, upgrading to the 2021 edition is a no brainer. But if you have last year's 2020 Ipad Pro 12.9-inch here are five reasons to upgrade. Coincidentally, these are also the differences between the two tablets. While there are other subtle upgrades, the five key reasons are as listed below. Let's jump right in.
1. Miles Brighter and Stronger Display
We picked the bigger 12.9-inch version for comparison because it is the first to featured a 12.9-inch Liquid Retina XDR display. The 11-inch iPad Pro 2021 comes with the standard Liquid Retina display. Don't get us wrong, the Liquid Retina is great with support for 120Hz refresh rate, HDR10, Dolby vision and high 600nits brightness but the Liquid Retina XDR is way brighter. We are talking nearly three times in peak brightness thanks to an array of mini-LED under the LCD panel. Here is how it works, a grid of 10,000 mini LEDs laid under the entire display with diffusers offer that extra brightness.
These new generation LEDs are 120 times smaller than previous generation allowing the backlit layer fit easily into a small 6.4mm thin case. Together, the 10,000 mini LEDs form 2500 local dimming zones to vary the brightness and contrast. The result, a one million to one contrast ratio and super HDR effects. Typical brightness is 1000nits while peak brightness to facilitate HDR can go up to 1600nits. The panel still supports ProMotion, adaptive refresh rate up to 120Hz, True Tone for comfortable viewing and P3 wide colour gamut. Remember, you are getting Apple's Pro Display XDR technology (below), with exactly the same sustained brightness and peak brightness on the tablet. Not even the MacBook Pro has this, at least not yet.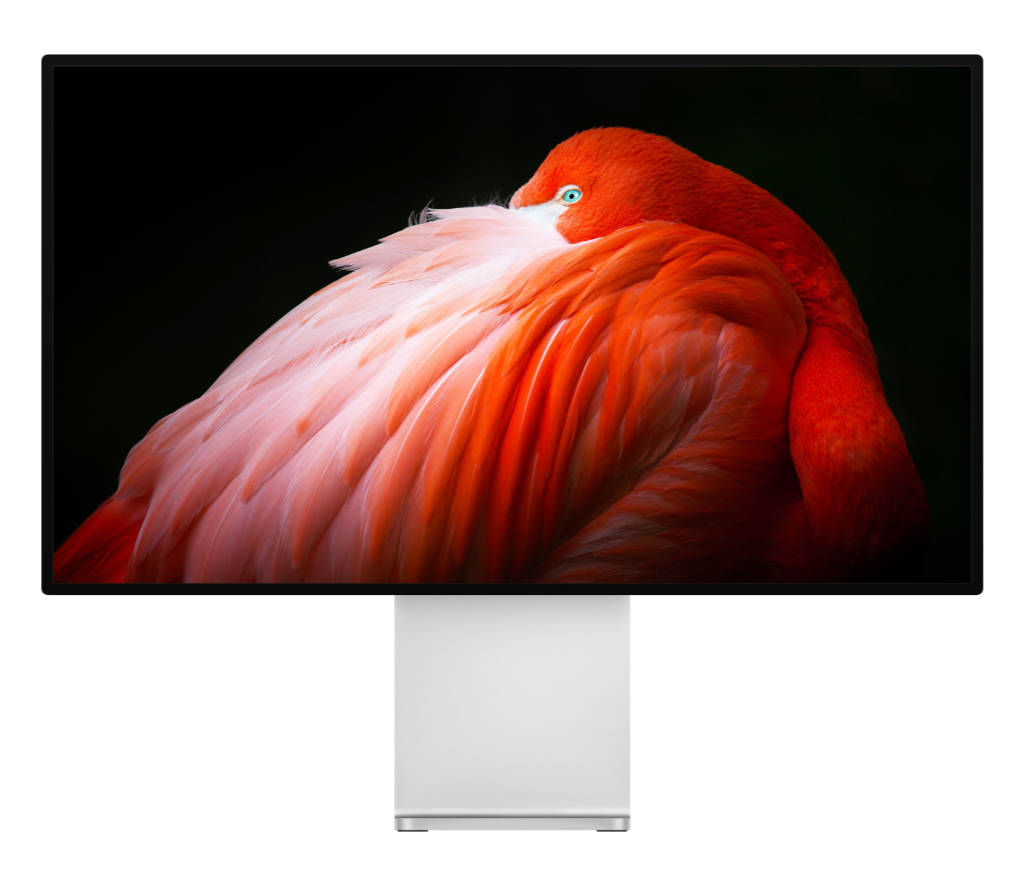 2. Real Desktop and Laptop Level Performance
We have seen the processing and graphics power of the M1 chip in the Mac mini, MacBook Air and MacBook Pro. Launched at the same time as the iPad Pro 2021, the new iMac 24 has this too. This goes to show how strong and versatile the chip is and it is here to stay even when M1X or M2 chips are available. It has 8 CPU cores and 8 GPU cores combined with 16-core neural engine manufactured using 5nm fabrication process.
The A12Z chip in the iPad Pro 2020 also features 8-core CPU and 8-core GPU but comes from 7nm fab technology. The differences are in CPU and GPU clock speed, maximum addressable GPU memory (6GB vs 8GB), double L2 cache (8MB vs 16MB) and support for PCIe version 4.0 on the M1 (more on this later). What we really want to know are the performance differences between the two chips. For that we look to available benchmark results online. We have complied these based on benchmarks performed by CPU-monkey.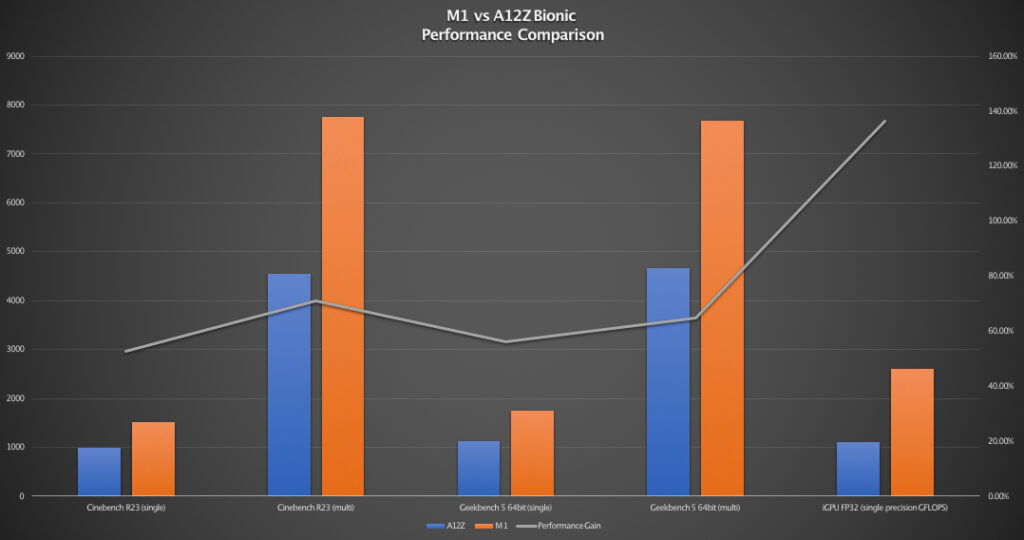 | | | | |
| --- | --- | --- | --- |
| | A12Z | M1 | Performance Gain |
| Cinebench R23 (single) | 991 | 1514 | 52.77% |
| Cinebench R23 (multi) | 4539 | 7760 | 70.96% |
| Geekbench 5 64bit (single) | 1118 | 1744 | 55.99% |
| Geekbench 5 64bit (multi) | 4657 | 7676 | 64.83% |
| iGPU FP32 (single precision GFLOPS) | 1100 | 2600 | 136.36% |
The single core performance gain from going with M1 compared to A12Z is up to 56% while multiple performance jumps can go up to 71% depending on the benchmark. As for GPU performance, we are seeing a huge gain with up to 2.6TFLOPS. That's more than twice or 136% gain over A12Z's graphic performance. The difference is clear, the winner by a huge margin is the M1 chip, no question. If you want a tablet that offers both pure CPU and GPU performance, the new iPad Pro M1 is your answer. A real performance boost over the last generation iPad Pro 2020 unlike the side wise upgrade from A12X in the iPad Pro 2018, which is nothing more than a A12Z with one GPU core disable.
3. Faster USB4 with Thunderbolt 3 Connectivity
With the two key things, display and performance out of the way, now we look at USB4 with Thunderbolt 3 connectivity. Thanks to PCIe version 4 support on the M1 chip, the onboard USB-C port is backed by a super fast interface, USB4 with Thunderbolt 3. This has a high 40Gbps transfer rate and can support even a 6K external monitor.
Previous 2018 and 2020 model also comes with USB Type-C port but based on USB 3.1 interface. These have since been reorganised as USB 3.2 Gen 1×1, Gen 1×2, Gen 2×1 and Gen 2×2 with varying order of transfer speed, see table below. Apple does not specify which USB 3.1 interface the 4th Gen Ipad Pro 12.9 uses. It would either be the USB 3.1 Gen 1 or USB 3.1 Gen 2 in which case, the order of transfer speed difference is 8 folds or 4 folds.
USB 3.2
Gen 1×1
USB 3.2
Gen 1×2
USB 3.2
Gen 2×1
USB 3.2
Gen 2×2
Transfer Speed
5Gbps
10Gbps
10Gbps
20Gbps
Previously
Known As
USB 3.1 Gen 1
and USB 3.0
—
USB 3.1 Gen 2
—
What this means is access to high performance accessories for iPad Pro like super fast external storage, displays, docks and more including support for Apple's own Pro Display XDR at full 6K resolution.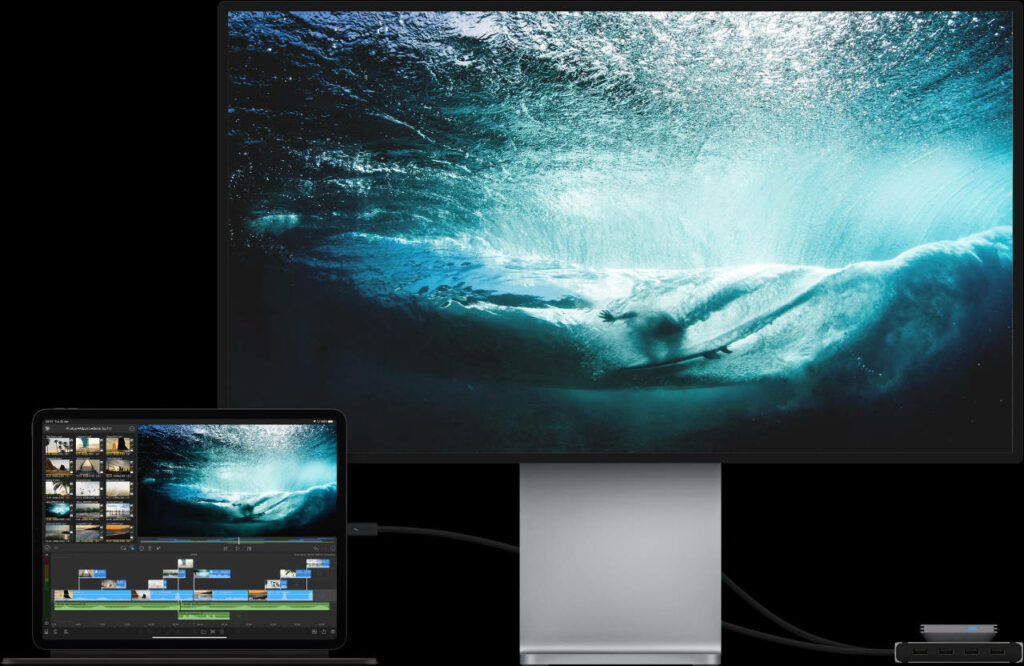 4. New 12MP Ultra Wide FaceTime Camera with Centre Stage
The triple main camera stayed the same. Both 2020 and 2021 models come with 12MP wide, 10MP UltraWide and TOF 3D LiDAR sensor for depth (Time of Flight). A quad-LED dual-tone flash completes the triple shooter. The difference now is, thanks to M1's powerful Image Signal Processor, it now captures Smart HDR 3 video. The big upgrade to the optics department is in the front FaceTime (selfie) camera. It is now a 12MP ultra wide camera up from 7MP in the 2020 model. What this means is it can use algorithms and software to digitally pan and zoom into the subject.
This is the same technology we have seen in Google Nest Hub Max smart display. A face tracking camera that follows you around, not physically but with clever software. As long as you are within the cameras Field of View, you can move around and the camera will automatically pans and focus on you. Apple calls this feature Centre Stage. And, if you have more than one person joining the video call, it will automatically zoom out, keeping everyone happy and in view.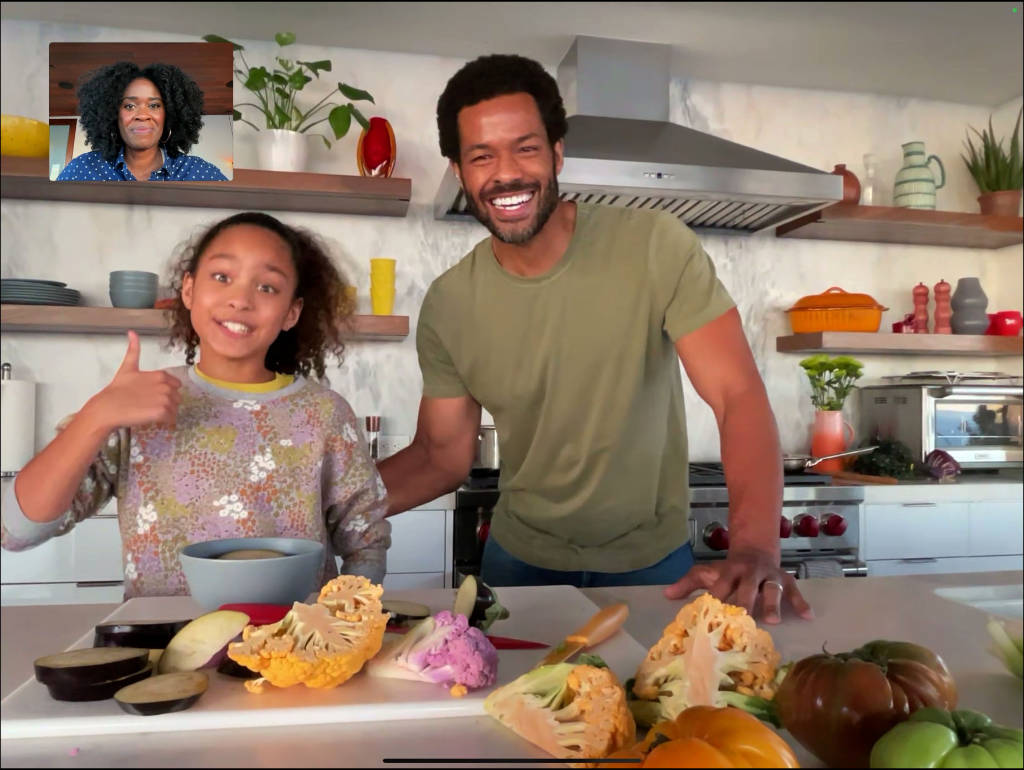 5. Fast Cellular 5G Support
Like the iPhone 12, the iPad Pro 2021 now supports 5G connectivity, making it future proof. That is, if you opt for the cellular model. Not something that I would look for on a tablet but whatever flips your boat. Personally, I would stick to WiFi only model and use the iPhone 12 as a hotspot with the tablet supporting WiFi 6.
Conclusion
So to sum it up, here are the five reasons to upgrade starting with vastly superior desktop and laptop beating performance from Apple's already proven M1 chip. Next, that super bright and high contrast mini LED powered LCD, a premium display to rival even Apple's Pro Display XDR, just smaller. Then there is the super fast USB-C port based on USB4 with Thunderbolt 3, perfect for external display, dock and fast external solid state storage. For handsfree panning and zooming during a FaceTime call, its Centre Stage, with face tracking ability on the upgrade Ultra Wide 12MP camera. Finally, there is the new 5G cellular technology, the same one used in the Apple iPhone 12. So there you have it, reasons to to the new 5th generation iPad Pro 12.9 2021.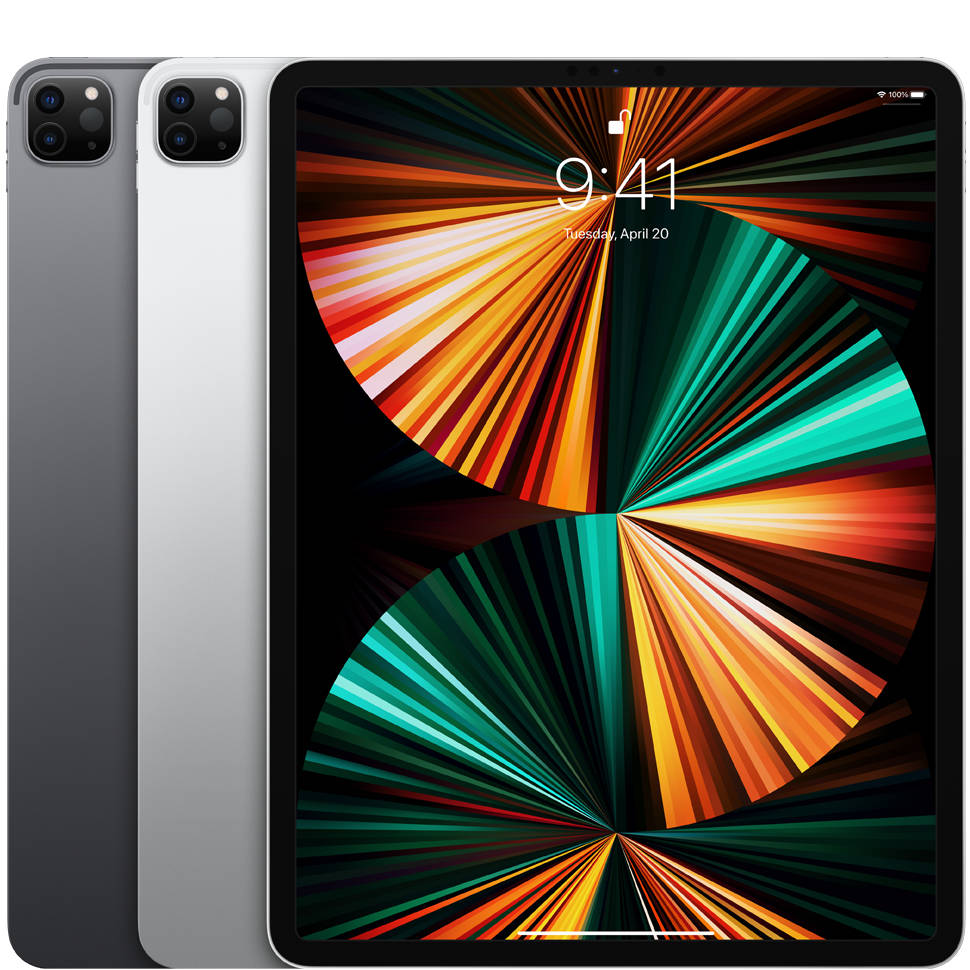 Search Apple iPad Pro M1 on Amazon