Choosing a laptop: What does one look for when picking a laptop. For starters, how much are you looking to spend? Laptop prices varies from ultra budget to mid-range to high-end and outright premium. There are even some ludicrously priced laptops with eye-watering prices. Aside from the price, here are ten key things to consider:
Portability: how likely are you take your laptop with you everywhere. Besides the home and office, there are road warriors and field workers or entrepreneurs that works on their laptop wherever they go. For the mobile workers, lightweight and compact ultra portable laptops is what they need.
Performance: If you are a power user with your photo editing, video editing, software developing and 3D rendering applications to run, you need a laptop with at least Core i5 or Core i7 or equivalent processor. For 3D gaming, look for laptops with equally competent processors and a dedicated Graphics Processing Unit (GPU) with built-in graphic memory. For multi-tasking, at least 8GB of memory will do.
Memory size: basic everyday use laptops for checking email, streaming music or videos and browsing the web typically comes with 4GB of memory. Laptop running ChromeOS, also known as Chromebook comes with smaller memory too. The operating system is lightweight and does most of its processing in the cloud. If you are a multi-tasker; working with more than one application and multiple web browser tabs at the same time, then you are looking for 8GB of memory or more. For content creating tasks like photo and video editing, 16GB of memory or more is recommended.
Size of display: Here is a toss up between portability and usability. A bigger and sharper display with higher resolution is great for everything from working on your spreadsheet, video editing to gaming but it would mean that laptop will be bulky or heavy. Displays on big laptops range from 15.6-inch to 17.3-inch. A more portable unit will have display of between 13.3-inch to 14-inch offering a balance between portability and screen real estate. Ultra portables, super slim and light laptops will have displays at 12-inch or smaller.
Weight: The weight of a laptop goes hand-in-hand with the size of its display, price tag and design. More expensive laptops tend to be lighter and have a more rigid body with a metal chassis. Cheaper laptops are bulkier, using magnesium alloy and polycarbonate plastic as material of choice. As a guide, anything under 2kg is considered portable.
Battery life: these days laptops come with energy efficient processors and power management system allowing them to last through the day. As a minimum, regardless of size, todays laptops ought to last at least 5/6 hours. Even gaming laptops with its huge display and power hungry components will last up to 5 hours. On the other hand, ultraportables can easily double that offering 10-12 hours of usage time sometimes more.
Storage options: most budget and mid-range laptops use spindle based hard disk for storage offering a size between 500GB or 1GB. More manufacturers are adopting the faster solid-state drives (SSDs) albeit a small one at 128GB for budget machines. More expensive machines have 256GB SSD drive. High-end and premium laptops uses bigger SSD storage at 512GB or 1TB. Some gaming laptops offer both SSD for performance and spindle hard drive (HDD) for extra storage, a combination of 256GB SSD and 1TB HDD is common. For faster boot-up, better multi-tasking and generally more responsive machine, choose one with at least 128GB SSD storage. There is a third option albeit a smaller storage used mainly on Chromebook and budget laptop. These are based on flash memory known as eMMC similar to those found on smartphones, tablets and thumb drives. While eMMC is faster than HDD, they are not quite as fast as SSD storage.
Profile: laptops are no longer just your standard clamshell format. 2-in-1 laptops and convertibles let you transform the laptop into presentation or even tablet mode. This blurs the line between a laptop and a tablet especially those with detachable keyboard offering users even more flexibility.
Upgrades : consider laptops that lets you upgrade the memory easily further down the road. Most laptops let you swap out the memory modules for up to 64GB of RAM. The maximum supported memory depends on the motherboard and processor in use. Other upgrades include swapping out for a higher capacity battery, upgrading to a bigger and faster storage, swapping out the optical drive if the laptop comes with one, adding mini PCI-E card in the slot and for something a little more involved, adding a graphics card if supported. These are not things you do at the time of purchase but may need after a few years of service. Consider them as means of prolonging the service life of your device.
Accessories: docking stations or port replicators are useful to convert a laptop into a workstation easily when you get into the office. They offer numerous ports chief among them are connection to the wired local network, monitor, full size keyboard and mouse as well as other accessories you may have like printer and scanner. You can also get USB-C hub if your laptop supports this which will again lets you connect to various devices via a single port.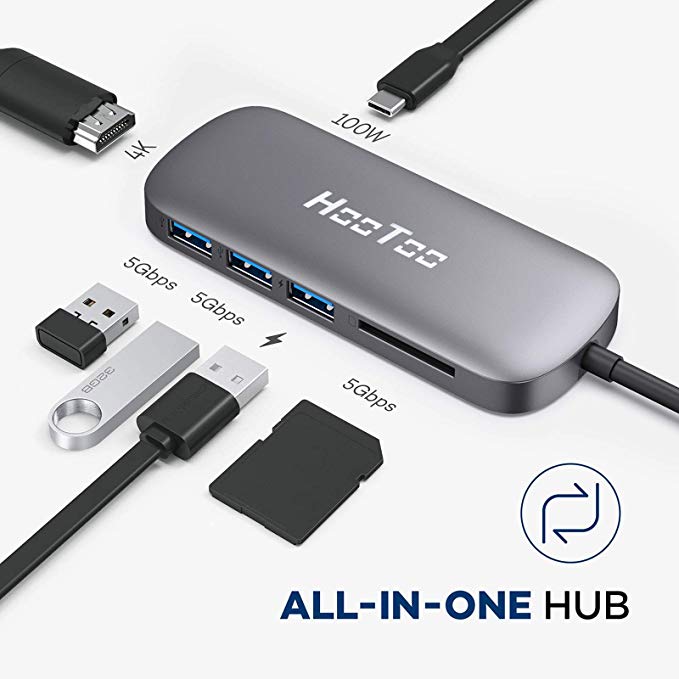 If you are looking for a budget laptop, here is everything you need to know about choosing the best one for your money.
RELATED: How to Choose the Best Budget Laptop: Buying guide for cheap laptops