If you are in the market for a big budget phone with displays bigger than 6-inch, there are plenty to choose from but which of these are the best. We take a look at offerings from big names such as Motorola, Samsung, Huawei, Nokia and Honor.
Not only are these big phones great value to buy but they come SIM free which means you can own it outright, use it on any network and not be locked into any lengthy contracts with some going up to two years.
What to Except from Today's Budget Smartphones
The budget smartphones in our list not only come with displays that are bigger than 6-inch but with Full HD+ resolution which means images appear sharper and filled with plenty of details. Some come with the lower HD+ resolution but would still be sufficient for more users in the budget segment. Display panels that go right up to the edge, with rounded corners and conventional notch or dew drop cut out to house the selfie camera and sensors are the norms these days.
But that's not all, these amazing value smartphones also feature plenty of memory at 2GB, 4GB or even higher and huge storage at 64GB or higher. Some ultra budget phones are still stuck with 16/32GB storage but these are becoming more and more rare. These smartphones earn their place here given its stable system and sturdy build plus that all important super affordable price tag.
In the optics department, most budget phones get dual or even triple main camera on the back and single selfie camera.  We don't expect the cameras to take exceptionally great images but should perform well with day to day shots especially outdoors during the day time.
To keep the cost down, these budget smartphones come mainly in plastic chassis but you get the odd metal frame or chrome accent and sometimes what appear to be glasstic backplate, fancy material that bends and reflects light in a mix of colours. With up to four colour options available on these phones, one would be spoilt for choice.
Top 10 of the Best Budget Smartphones with Display Bigger than 6-inch
Pick the best budget smartphones from our list and not only will you get the best value for your money but be able to access premium features once restricted to high end and flagship smartphones such as quick charging, multi-lens camera, long lasting battery, full display and more.
Special Entry:
Price-to-Performance:
Realme 8
One Plus Nord N10 5G
One Plus Nord N200 5G
Stable and Balanced:
Samsung Galaxy A32 5G
Xiaomi Poco M3 PRO
Modern Entry-Level:
Motorola Moto G Play
Motorola Moto G Power
TCL 20SE
Last but not least:
(NOTE: All battery ratings are based on regular average use per day that fluctuates between idling in your pocket to using resource-intensive apps sporadically.)
1. A Bit More for the Gold: Xiaomi Redmi Note 10 Pro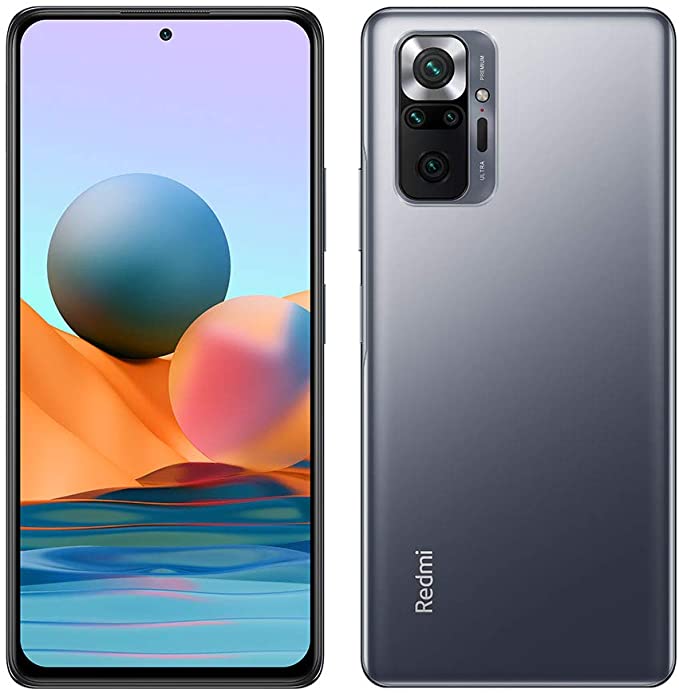 | | |
| --- | --- |
| Display | 6.67-inch 1080×2400 120Hz AMOLED |
| CPU | Qualcomm Snapdragon 732G |
| RAM | 6GB, 8GB |
| Storage | 64GB, 128GB (internal) |
| Rear Cam | 108MP (wide), 8MP (u-wide), 5MP (macro), 2MP (depth) |
| Front Cam | 16MP (wide) |
| Battery | 4.0/5.0 (Great) |
Going beyond $300 may be a stretch for our list, but the Redmi Note 10 Pro is just too amazing for its price-to-performance ratio that we simply can't kick it out of the "budget" category. What's even to complain about it compared to other more expensive competitors anyway? It has a silky smooth 1080p 120Hz AMOLED screen, competitive Snapdragon 732G, gorgeous 108MP dual pixel PDAF (phase detection auto-focus) camera, and great battery life that optimizes all of these three features together. It's absolutely well worth every penny, even if you reaching out a bit more for the gold.
2. Bang-for-the-Buck Jester: Realme 8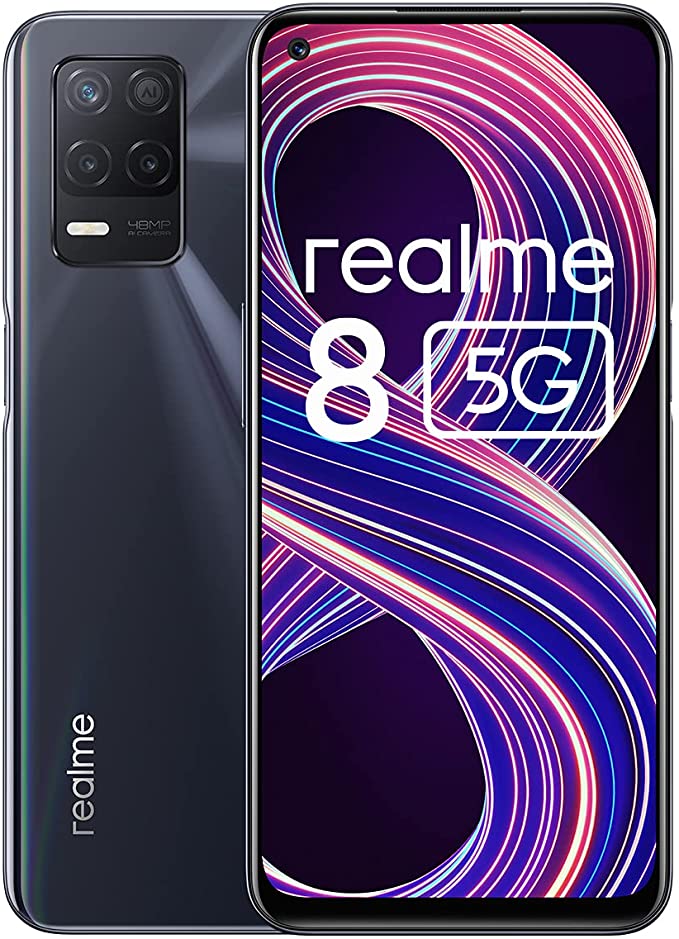 | | |
| --- | --- |
| Display | 6.4-inch 1080×2400 Super AMOLED |
| CPU | Mediatek Helio G95 |
| RAM | 4GB, 6GB, 8GB |
| Storage | 64GB, 128GB (internal) |
| Rear Cam | 64MP (wide), 8MP (u-wide), 2MP (macro), 2MP (depth) |
| Front Cam | 16MP (wide) |
| Battery | 3.0/5.0 (Average) |
Realme 8 unleashes a level of quality that can almost go toe-to-toe with the Remdmi Note 10 Pro, but at a somewhat lower price! It has the same (super) AMOLED 1080p screen, albeit on a very slightly smaller 6.4-inch size. Well, we do lose the higher refresh rate, but the high sampling rate on the capacitive touchscreen means that it can just be just as responsive. Task-wise, the Helio G95 is practically indistinguishable from the Snapdragon 732G, although it does dip down just a tiny bit when it comes to more complex 3D apps. We did say almost earlier, didn't we?
3. Taste the Electric Rainbow: One Plus Nord N10 5G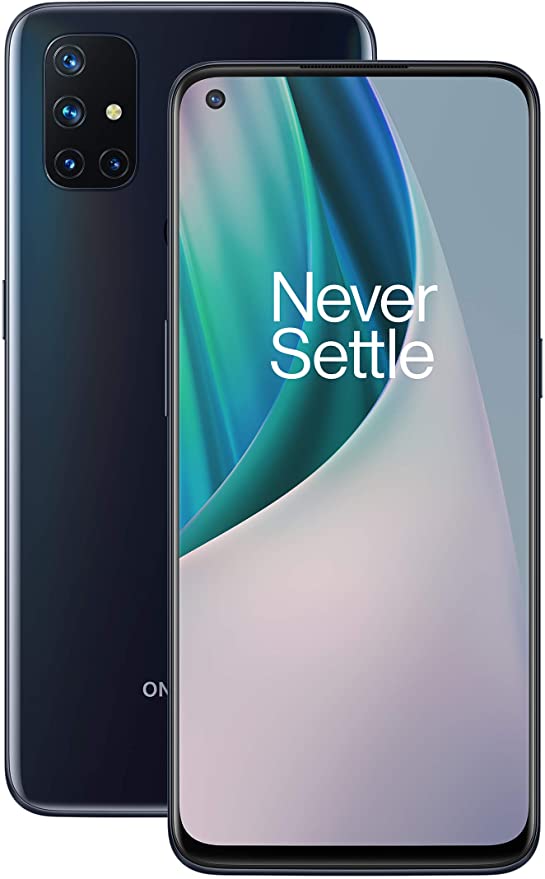 | | |
| --- | --- |
| Display | 6.49-inch 1080×2400 90Hz IPS |
| CPU | Qualcomm Snapdragon 690 (5G) |
| RAM | 6GB |
| Storage | 128GB (internal) |
| Rear Cam | 64MP (wide), 8MP (u-wide), 2MP (macro), 2MP (depth) |
| Front Cam | 16MP (wide) |
| Battery | 2.5/5.0 (Standard) |
The colorful world of media consumption, gaming, and system customization awaits for this particular budget offering by One Plus this year. It performs superbly well above its expected performance price range with 6GB of RAM, a 90Hz crisp IPS display, and the more-than-adequate Snapdragon 690 5G. Camera quality also competes quite well with either the Realme 8 or 7, so even if it is about visual input, the Nord N10 5G still manages to balance out its capabilities quite well. One notable downside is its battery. Its 4300mAh capacity and similar efficiency to the Nord N200 5G, it drops down a few notches in longevity, though it can effectively still last an entire normal workday.
4. If the Nord N10 is Unavailable: One Plus Nord N200 5G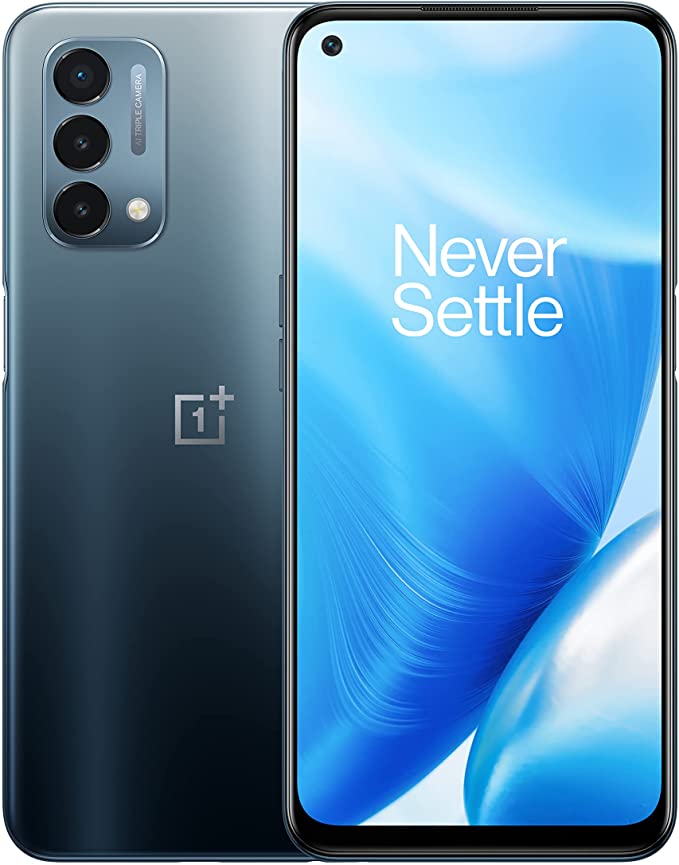 | | |
| --- | --- |
| Display | 6.5-inch 1080×2400 90Hz IPS |
| CPU | Qualcomm Snapdragon 480 (5G) |
| RAM | 4GB |
| Storage | 64GB (internal) |
| Rear Cam | 13MP (wide), 2MP (macro), 2MP (depth) |
| Front Cam | 16MP (wide) |
| Battery | 3.0/5.0 (Average) |
Yup, that catchphrase above is true and correct. The features and options for the Nord N200 5G are pretty much similar to the Nord N10 5G, the only major difference is that RAM and internal storage are lowered from 6GB to 4GB and 128GB to 64GB respectively. (still pretty standard for most mobile tasks today), and you only get a paltry 13MP camera for your troubles. Otherwise, though, the screen is nearly indistinguishable, the Snapdragon 480 can still perform somewhat competitively against the Snapdragon 690, and battery life… is actually better! (slightly more efficient consumption plus a 5000 mAh capacity)
5. Less Prism, but Just as Worth-y: Samsung Galaxy A32 5G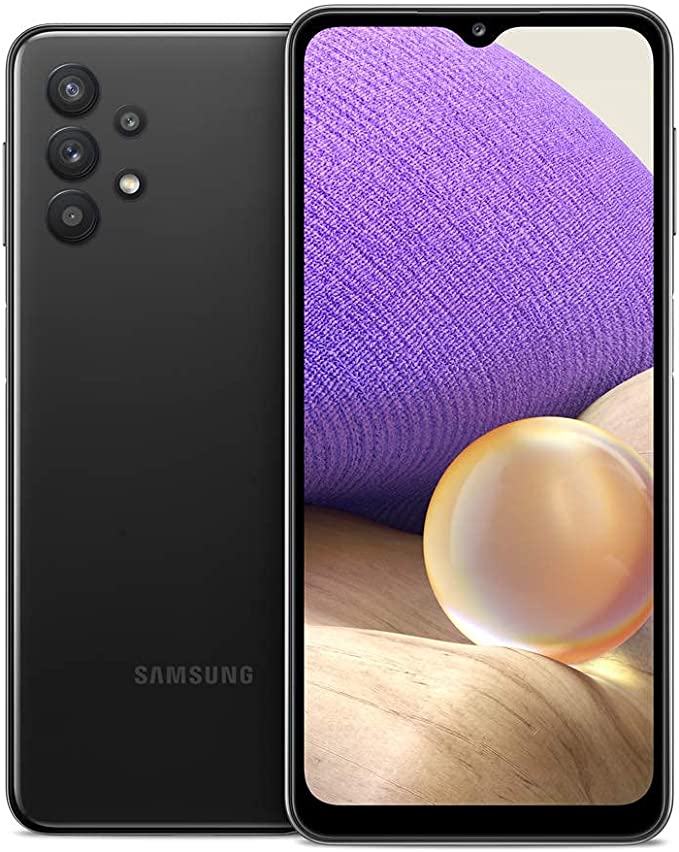 | | |
| --- | --- |
| Display | 6.5-inch 720×1600 TFT |
| CPU | Mediatek Dimensity 720 (5G) |
| RAM | 4GB, 6GB, 8GB |
| Storage | 64GB, 128GB (internal) |
| Rear Cam | 48MP (wide), 8MP (u-wide), 5MP (macro), 2MP (depth) |
| Front Cam | 13MP (wide) |
| Battery | 3.0/5.0 (Average) |
If you are really desperate to get a Samsung model for the budget category, your best bet would be the Galaxy A32 5G. It has respectable specs, but as you can see, it kind of falls flat in one critical spec: its screen. To be fair, a 720p TFT display is still perfectly fine for regular use, but when you compare all other entries in this list that use 1080p IPS/AMOLED screens, it kind of seems inexcusable. Other than that, it's pretty much the same-ish. Especially with that Dimensity 720 CPU, which can actually surpass the Snapdragon 690 in graphical applications since it's working on a smaller resolution screen.
6. Cost Exactly Where Needed: Xiaomi Poco M3 PRO 5G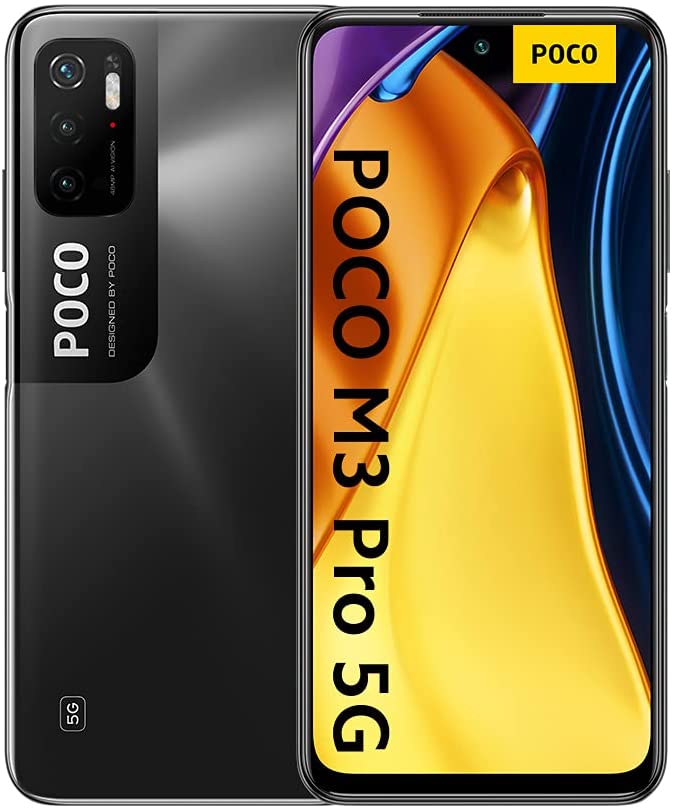 | | |
| --- | --- |
| Display | 6.5-inch 1080×2400 90Hz IPS |
| CPU | Mediatek Dimensity 700 (5G) |
| RAM | 4GB, 6GB |
| Storage | 64GB, 128GB (internal) |
| Rear Cam | 48MP (wide), 2MP (macro), 2MP (depth) |
| Front Cam | 8MP (wide) |
| Battery | 4.0/5.0 (Great) |
Truth be told, there are quite a few more Poco and Redmi product line phones that are worthy of being put on this list. But, as per our number and branding limitations, our Poco entry goes to the Poco M3 PRO 5G. Think of it as the Poco X3 Pro for the masses… minus that blazing-fast Snapdragon 860, plus an option to slash off costs further with a 4GB RAM 128GB internal storage model. As with many Xiaomi phones of this current generation, battery power is very nice, able to last for multiple days on medium (average) workloads.
7. Day-in Day-out Operation: Motorola Moto G Play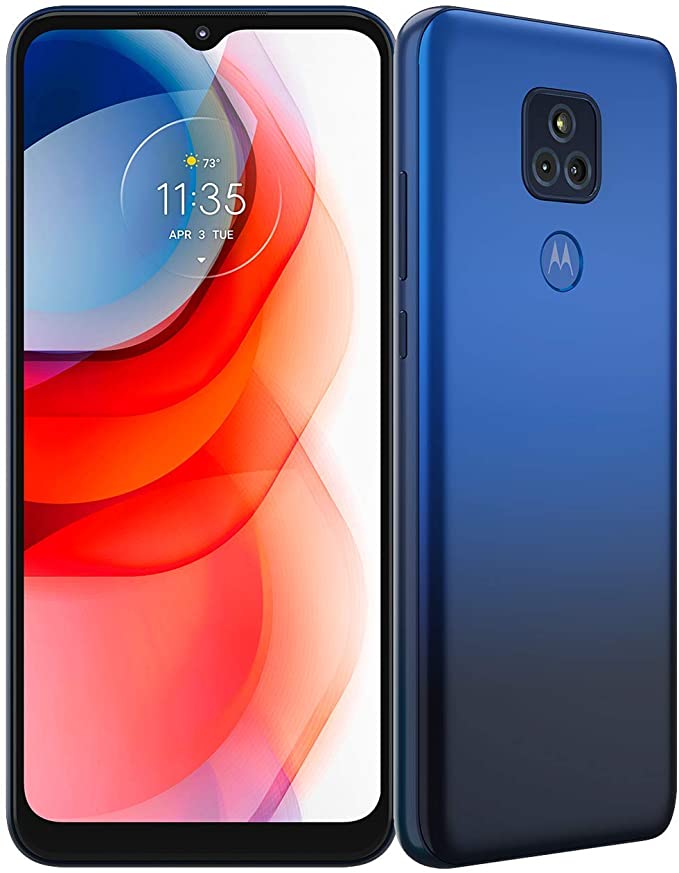 | | |
| --- | --- |
| Display | 6.5-inch 720×1600 IPS |
| CPU | Qualcomm Snapdragon 460 |
| RAM | 3GB |
| Storage | 32GB (internal) |
| Rear Cam | 13MP (wide), 2MP (depth) |
| Front Cam | 5MP (wide) |
| Battery | 5.0/5.0 (Superb) |
Leaving the realm of price-to-performance behind, we call upon what we can consider as the lowest tier, but still very serviceable models. The entire Moto G line of smartphones by Motorola in 2020 and 2021 symbolize this, although the better representation of stable performance usually goes to the Moto G Play and its "balanced" set of features. No, don't dismiss that Snapdragon 460 yet! You might be surprised at how snappy it can get with such a… "compartmentalized" system. Especially consider the absolutely insane battery life of Moto G phones compared to similar tier products (hint: more than two days).
8. Efficiency with Fewer Compromises: Motorola Moto G Power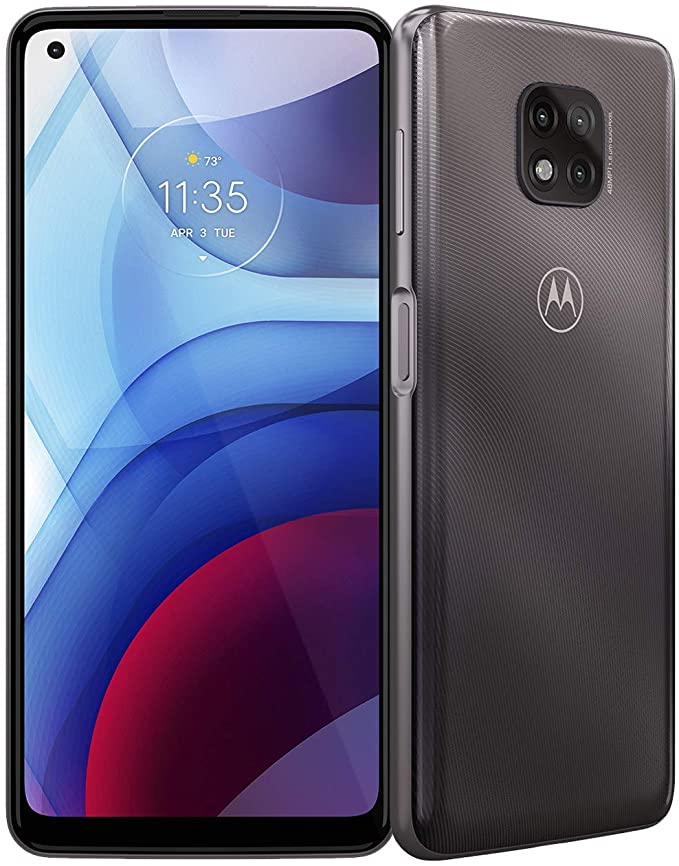 | | |
| --- | --- |
| Display | 6.4-inch 1080×2300 IPS |
| CPU | Qualcomm Snapdragon 665 |
| RAM | 4GB |
| Storage | 64GB (internal) |
| Rear Cam | 16MP (wide), 8MP (u-wide), 2MP (macro) |
| Front Cam | 16MP (wide) |
| Battery | 5.0/5.0 (Superb) |
As its name suggests, the Moto G Power represents the beefed-up version within the long Motorola Moto G lineup. Well… technically not much, but it jumps over the lower limit fence, with its 1080p IPS display, Snapdragon 665 CPU, and the baseline 4GB RAM, 64GB internal storage we mentioned earlier. Again, battery life is very impressive, even if it does kind of consume considerably more juice than its fellow Moto G models (still more than two days).
9. Kinda Premium for the Looks and Feels: TCL 20SE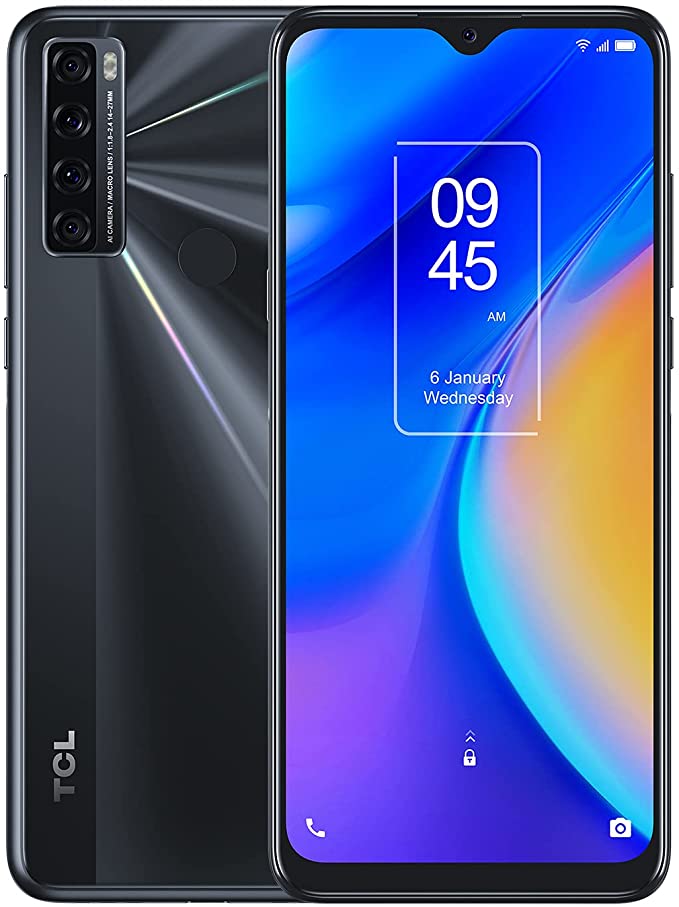 | | |
| --- | --- |
| Display | 6.8-inch 720×1640 IPS |
| CPU | Qualcomm Snapdragon 460 |
| RAM | 4GB |
| Storage | 64GB, 128GB (internal) |
| Rear Cam | 16MP (wide), 5MP (u-wide), 2MP (macro), 2MP (depth) |
| Front Cam | 8MP (wide) |
| Battery | 3.0/5.0 (Average) |
But for the absolute cheapest model that you can find that doesn't skimp out on 2020+ levels of performance, we introduce the TCL 20SE. Again, there is practically a multitude of other devices vying for this position. But the TCL 20SE kind of stands out because of its looks. Its elegant-looking casing somewhat makes it seem more expensive than it actually is. It also has a respectable amount of battery life, though we believe that is simply due to the 5000 mAh running the relatively lower-power Snapdragon 460 CPU and 720p screen. If you are just after a big budget handset and not too bothered about the bells and whistles, this is for you. Oh yes, and don't forget that 128GB option too!
10. Last but not least: Motorola One 5G Ace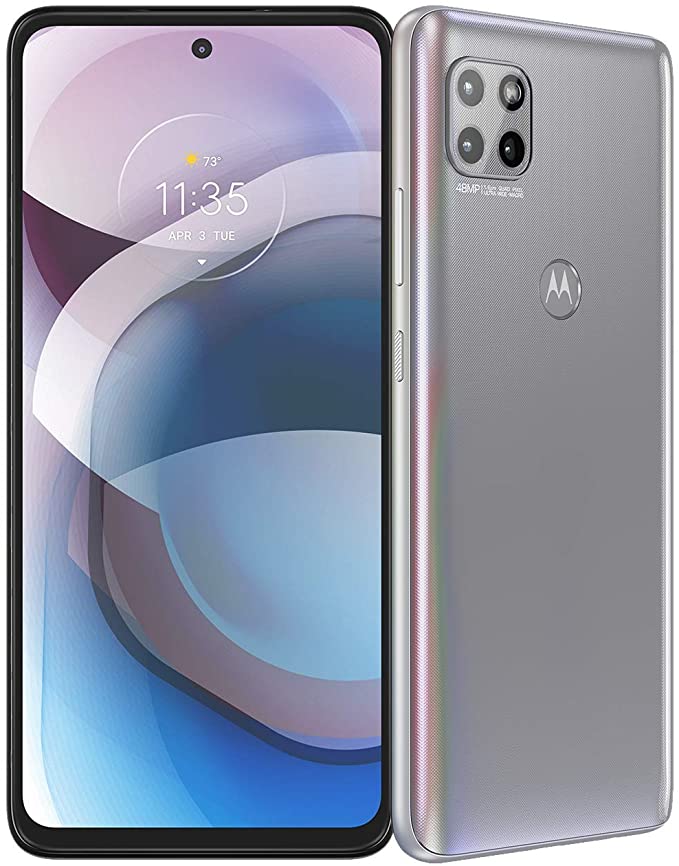 On offer, the Motorola One 5G Ace comes in at just under 300. The super fast 5G handset has a huge 5000mAh battery for ups to 2 days battery life on a full charge. But what is foremost is that huge 6.7-inch display with Full HD resolution. Powered by Qualcomm 750G chip, it has 6GB of memory and 128GB storage. It doesn't stop there, around the back, it comes with a triple shooter using 48MP sensor with Quad Pixel technology, ultra wide angle lens for landscapes and macro vision lens for close ups. At its original price, you could pitch it against Samsung Galaxy A51 but with the discount, this is a lot better value than the Samsung with way more powerful chip compared to the Moto G Power (Snapdragon 662) or Moto G Play (Snapdragon 460).
Old But Still Relevant
1. Motorola G7 Power Smartphone 6.2-inch 64GB
With the Motorola Moto G7 Power, the company tries to inject more performance into the phone to deliver excellent performance for day to day usage. It has done so without compromising on the battery life, averaging two nearly three days of use, thanks to its huge 5000mAh battery.
Don't mistake this for the G7 and the G7 Play. The G7 Power has bigger and higher resolution display, more power, memory and storage compared to its other budget siblings. It also has a longer lasting battery. The 'Power' moniker is not limited to purely cpu performance but battery life too with a 66 percent bigger battery.
Even with the low price tag, the budget-friendly smartphone manages to pull off a premium and classy design with an edge to edge display, plenty of memory and storage. The only downside is the big conventional iPhone like notch. Most phones here have shrunken this down to a mere dew drop. Other limitations include no 4K video recording, this is limited to 1080p due to use of lower resolution sensor.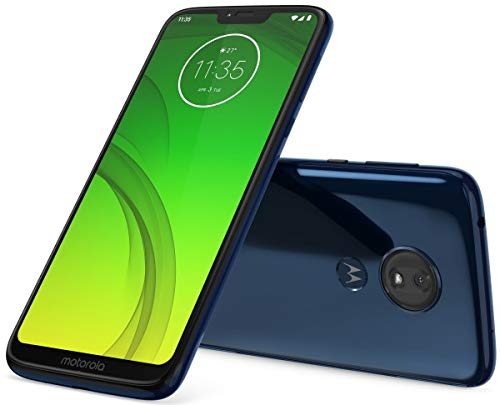 Display: 6.2 inches LCD IPS 720 x 1570 pixels, 19.5:9 ratio (~279 ppi density)
Processor: Qualcomm SDM632 Snapdragon 632 (14 nm)
Memory and Storage: 4GB RAM, 64GB ROM storage or 3GB RAM, 32GB ROM
Cameras: 12 MP, f2.0, 1/2.8″, 1.25µm, PDAF main, 8 MP, f/2.2, 1/4″, 1.12µm selfie.
Advantages
Incredible battery life up to three days
Solid everyday performance and good software execution
Sufficient quality display with sleek and almost premium design
Headphone jack
Excellent value for money
Disadvantages
Low resolution display
Big notch
Dated design
Single rear facing camera
No 4K video capture
---
2. Huawei Y7 Smartphone 6.26-inch 32GB 
The 2019 version of Huawei Y7 does not only have a big display to qualify being on our list with its 6.26-inch screen but it is great value too. In the design department, It spots a dew drop notch design to house the front facing camera and a big lower bezel. However, the entry level phone has a 720p resolution, that's 1520 x 720 pixel which is sub par compared to the higher Full HD+ resolution displays. Also, to keep the cost down, Huawei has opted for micro USB port instead of USB-C and left NFC out.
On the up side, the entry level smartphone is powered by Qualcomm Snapdragon 450, married with 3GB RAM memory and 32GB of storage which is pretty good for a budget phone. Other areas that the Huawei Y7 scored better than comparable budget smartphones include ability to expand the storage with microSD card up to 512GB, strong main dual camera setup with 13MP and 2MP sensors and equally capable front selfie camera with 16MP sensor. To power all that, the phone has a big capacity 4000mAh battery which is pretty impressive and will get you through a full day without needing to charge.
Advantages
One of the biggest display in our line-up with bright IPS panel offering wide viewing angle
Great value, one of the best entry level smartphone around
Good camera setup with dual rear camera and adequate selfie camera
Curved rear backplate with polished ceramic like texture
Dual SIM with dedicated microSD slot
Big capacity battery offering long battery life
Disadvantages
Lower than average screen resolution
Lower than average internal storage
No 5GHz WiFi with lack of dual band support
No NFC therefore no mobile payment support
Still with micro USB
---
3. Huawei Y6 Smartphone 6.09-inch 32GB
If you think the Huawei Y7 2019 is cheap the Huawei Y6 is even cheaper. Apart from the smaller display, the phone has pretty much the same specification as the bigger Y7. The 6.09-inch display also spots a dew drop notch design and bigger bottom bezel. You may have also guessed that the panel is only HD+ with 1560 x 720 pixel resolution.
It also has 32GB internal storage but only 2GB of RAM memory. To cut cost down further, you only get a single rear shooter with 13MP sensor and an 8MP front selfie camera. Again, with cost cutting, you will have to make do with no NFC and a microUSB port for charging and data transfer. It also uses a quad core MTK MT6761 chip from Mediatek.
It is worth noting that the Y series is designed not only as entry level phones but as a low cost first phone option for children and young persons. It caters to the students be it at college or university level and those who have to make their budget stretch. As a budget device, it has everything a user needs, fingerprint sensor, face recognition, EMUI 9.0 skin on Android 9.0 Pie, big 3020 mAh battery and built-in FM radio receiver.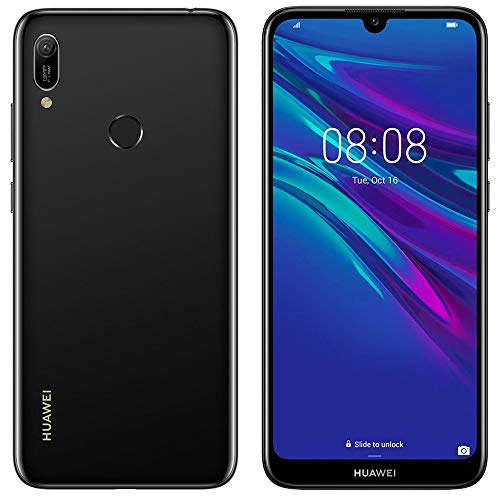 Advantages
Amazing value for money
Dual nano SIM slot with dedicated microSD card slot
SuperSound, Face Unlock and fingerprint sensor
Disadvantages
Lower than average resolution
Single rear 13MP camera
NFC is absent
---
4. Honor 10 Lite Dual SIM Smartphone 6.21-inch 64GB 
The Honor phones represent amazing value for money and as an alternative to its' parent company, Huawei's offerings. While Huawei caters to a broader market segment, Honor focuses on the budget to mid-level segment. The Honor 10 Lite is an entry phone from the company with more bang for your buck. It may not be as cheap as the Huawei Y6 or Y7 but not far off. Straight off, the two features that allow it to stand out from the Y series are the Full HD resolution display at 1080 x 2340 pixel and double the storage at 64GB.
Other areas that allow the Honor 10 Lite to shine are the use of Kirin 710 12nm octa-core processor clocking up to 2.2GHz for better performance, support for up to 1TB additional storage via microSD slot, bigger memory options; 3GB, 4GB and 6GB in some market and GPU Turbo mode for better gaming. Additionally, it has a decent camera setup for the rear pairing a 12Mp and 2MP camera. For the front, it uses a huge 24MP sensor. All cameras are capable of Full HD 1080p video capture.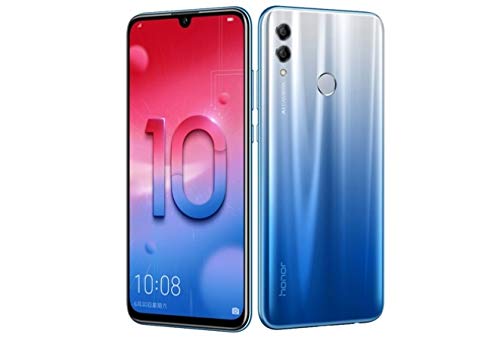 Advantages
Vivid and sharp display with wide viewing angle
High resolution Full HD+ screen with 90% screen to body ratio
Great camera setup both front and rear
Fast performance for price, even good enough for gaming with GPU Turbo
Big storage and impressive battery life
Fingerprint sensor and NFC communication
Disadvantages
Plastic backplate
Micro USB charging is dated
Small but sufficient battery at 3400mAh
---
5. Samsung Galaxy A20 Smartphone 6.4-inch 32GB 
The Samsung Galaxy A20 is the first budget phone in the A-series with a Super AMOLED panel and a big one too. At 6.4-inch it has the biggest display in our line-up. However, that same display has let us down in terms of sharpness, spotting only HD+ resolution at 720 x 1560 pixels. Still, for many, that is plenty. Spotting an Infinity-V notch the display uses a tall 19.5:9 aspect ratio.
Powered by an Octa-core Exynos 7884 processor, it has dual core 1.6GHz and hexa core 1.35GHz clock speed. This is combined with 3GB RAM memory and a moderate 32GB ROM storage. You can extend the storage with up to 512GB extra space using microSD card. In contrast to other budget phones listed here, the Galaxy A20 comes with Samsung Pay NFC to support mobile payment. Other clever features include face recognition, fingerprint sensor on the back plate, fast charging USB Type C support and big 4000mAH battery. Finally, the dual main camera setup combines 16MP with low light lens and a 5MP with ultra wide lens while the for the selfie camera, it uses an 8MP sensor.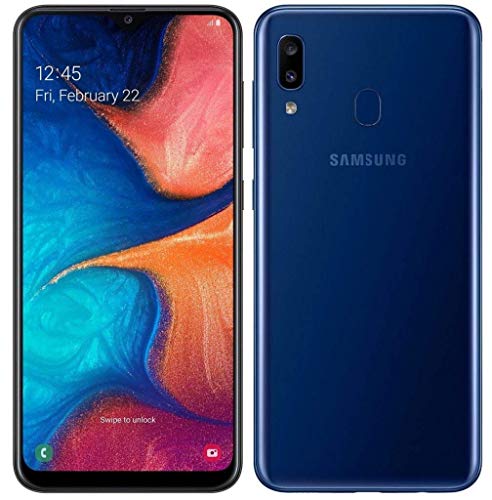 Advantages
Brilliant Super AMOLED display with infinity V display
Large 6.4-inch HD+ display 720 x 1560
Samsung Pay NFC mobile payment supported
Huge 4000mAh battery for more than a day's battery life
Fingerprint sensor plus face recognition supported
Fast USB Type-C charging
Dedicated microSD card slot
Quick face unlock for not super snappy
Pretty good camera performance with amazing detail and wide dynamic range
Disadvantages
Lower resolution screen
Small storage at 32GB
Location of fingerprint sensor – too far up
Basic but smooth performance
Poor low light performance
Fish eye distortion with wide angle lens near edges
Plastic backplate scratches easily
---
6. Huawei P smart Smartphone 6.21-inch 64GB
Huawei P Smart has double the storage compared to the Y series but that's not all. The phone spots a big 6.21-inch display with Full HD+ resolution and not just HD+. if you want a display that is not only bright but sharp, this here has 1080 x 2340 pixels to boot. It is powered by Kirin 710, a mid-range octa-core processor that clocks up to 2.2GHz. Combined with 3GB RAM memory and 64GB ROM storage, you have a future proof phone. Especially when the microSD, SIM shared slot also supports up to 1TB of extra storage.
Around the back, you can find a dual rear camera setup combining a 13MP sensor with a 2MP depth sensor set vertically on the top left corner with a fingerprint sensor in the middle. The phone has an ergonomic 3D curved unibody design with a glossy finish that feels like ceramic. Turn the phone around, and you see the selfie camera with an 8MP sensor housed in the dewdrop notch.  Both cameras take amazing photos with the help of real-time AI technology to identify and apply the right scene modes, up to 200 of them in 22 different categories.
In case you are thinking how it is going to cope with all those features, the large 3400mAh battery allows you to run the phone all day and quick charging lets you top up quickly.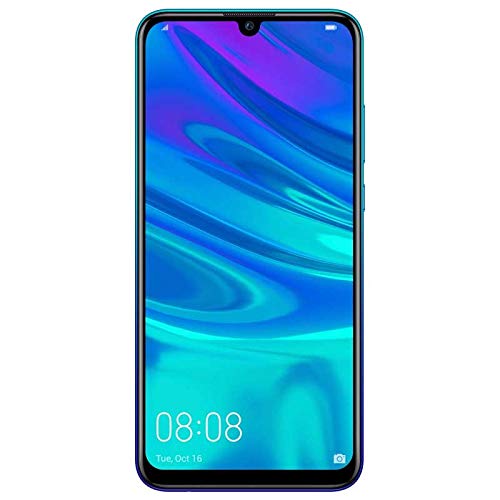 Advantages
Large and sharp Full HD+ resolution display but no AMOLED, just LCD with IPS
Good battery life with fast charging 22% faster than previous gen.
Amazing value compared to other similarly priced handsets
Premium look and feel with ceramic like finish and solid build
Great camera performance and good overall phone performance
Double storage with 64GB ROM and supports up to 1TB microSD expansion
Disadvantages
Plastic backplate is fingerprint magnet, prone to scratches
Selfie camera could be better
Still using microUSB charging
Some camera modes are overly enthusiastic
Mono speaker
---
7. Honor 8A Smartphone 6.09-inch 32GB
The Honor 8A is missing a second rear camera, settling for a single shooter. That's not the only short coming. It also comes with a smaller storage at 32GB. And, while the 6.09-inch full display comes with a dewdrop notch, it only pushes HD+ resolution. Apart from a slightly more powerful MediaTek MT6765 octa-core chip, this is essential the same handset as the Huawei Y6, just rebadged. It even shares the same optical prowess; a single 13MP rear camera and an 8MP selfie camera wrapped in the same chassis.
If it comes down to choosing between the Honor 8A and the Huawei Y6, we will pick the Honor 8A any time. That octa-core processor clocks up to 2.3GHz, while the Huawei Y6 makes do with a basic quad-core 2.0GHz processor.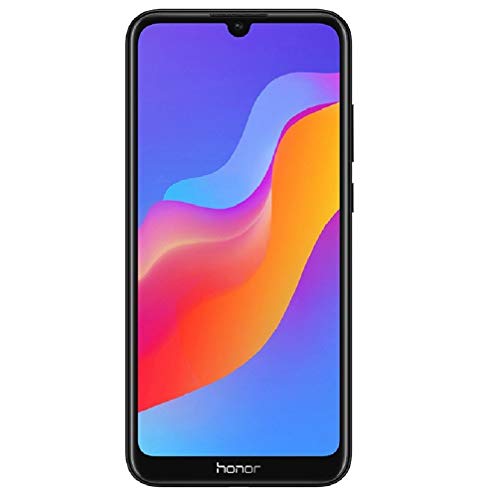 Advantages
Compact display for a 6.09-inch device with 87% screen to body ratio
Decent performance from 8-core 12nm processor
Dual SIM slot with dedicated microSD slot
Face recognition and fingerprint sensor
Great battery life with 3020mAh battery owing to efficient 12nm processor
Powerful speaker with great sound
Disadvantages
Low resolution HD+ display
Small storage at 32GB
Plastic backplate with dual texture
Still with Micro USB port
---
8. Motorola E6 Plus Smartphone 6.1-inch 32GB
The E6 Plus has a seriously shiny back plate. As with most entry level smartphones, it contends with a HD+ display with 720 x 1560 pixel and is powered by a MediaTek MT6762 Helio P22 processor. The 6.1-inch max vision screen has an ultra wide screen ratio of 19.5:9 making it tall and easy to operate with one hand. But even at bargain basement price, it manages a dual rear camera setup combining a 13MP camera with a 2MP depth sensor. The front facing selfie camera is also an adequate 8MP. For power, it uses a moderate 3000mAh capacity battery, enough for up to 24 hours of usage. It would be hard to find a smartphone more affordable than the E6 Plus. The pluses are, long battery life, big expansive display and an amazing looker and if that fits the bill, this is the phone to buy.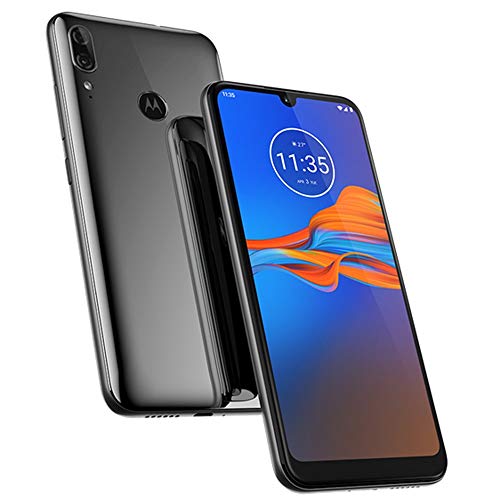 Advantages
Large display
Good build quality and sturdy chassis
Fast fingerprint sensor
Above average performance with octa-core chip clocking up to 2GHz
Long battery life with removable battery
A case is included to protect that shiny backplate
Disadvantages
Bad low light performance
No NFC support or Compass
No fast charging
Still with microUSB port
---
9. Nokia 3.2 Smartphone 6.26-inch 16GB
After a basic smartphone, a phone that just works and no try to be anything but a budget device, the Nokia 3.2 is that phone. To keep cost down, it only comes with 2GB RAM memory and 16GB storage. But, it has a huge 6.26-inch HD+ full view display and plenty of battery life per charge, up to 35 hours. The latter is thanks to its huge 4000mAh battery and choice of processor, the efficient Snapdragon 429, an entry quad core processor. Don't expect amazing gaming experience or super fast performance.
Ultimately, the USP of the Nokia 3.2 apart from the price tag is its design and that huge 6.26 display, not much else. If you are a basic user, checking emails, messaging and occasional browsing, this phone fits perfectly.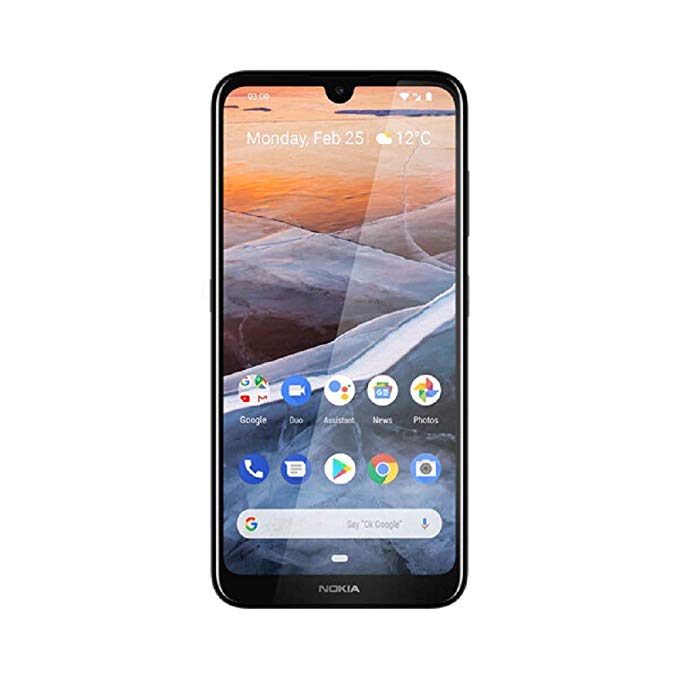 Advantages
Large HD+ display
Stock Android with no additional skin or bloatware
Sleek and robust design
Affordable
Long battery life with 4000mAH battery
Disadvantages
basic processor performance
low resolution panel
not amazing camera
no fingerprint sensor
bulky
---
10. Samsung Galaxy A10 Smartphone 6.2-inch 32GB
The A10 is the lowest in Samsung's A-series making it the cheapest device in the series. The Samsung Galaxy A20 above has a better camera setup as well as bigger 6.4-inch display Super AMOLED display. The A10 on the other hand has a small 6.2-inch IPS display. Both displays have HD+ or 720p resolution. The entry level phone is reflected in its bland design, a single rear shooter and lack of fingerprint sensor.
Still, the phone has a huge 6.2-inch screen all be it at a lower resolution, great battery life and a phone that just works covering all basic tasks with minimal fuss. It is a solid budget phone with Samsung's build quality but there are just too many compromises. These include no compass, no brightness sensor and no fingerprint sensor. The onboard processor is paired with meagre 2GB RAM memory and small 32GB storage.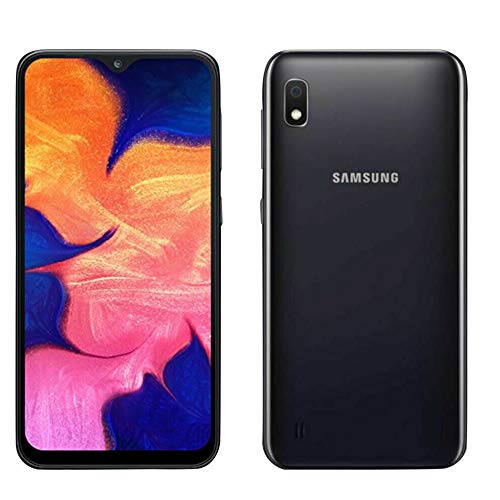 Advantages
Solid budget smartphone with Samsung built quality
Big and bright display with high contrast
Separate microSD card slot
Decent battery life
Stable software
Good performance suitable for occasional gaming
Good value entry level phone
Disadvantages
Bland and basic design
720p display, no SuperAMOLED
Lack of brightness sensor means no automatic brightness control
No fingerprint sensor
Small memory and storage
No compass
Single main shooter 13MP and mediocre selfie camera at 5MP
Single band WiFi
---