Costing under half the price of Apple's new iPad 10th Gen 10.9-inch, the Honor Pad 8 launched at the end of 2022 is a formidable tablet. A first tablet from the company, it looks the part, has a huge 12-inch display and is enough to punch above its weight and play with the big boys.
Let's cut to the chase. There is nothing in the market that is close to the Honor Pad 8 right now, not at this price point. With a 12-inch display, there is no doubt that this is a large tablet, bigger than even your premium 11-inch tablets. Costing just a fraction of those 11-inch or 12-inch tablets, it is fast becoming an Internet favourite.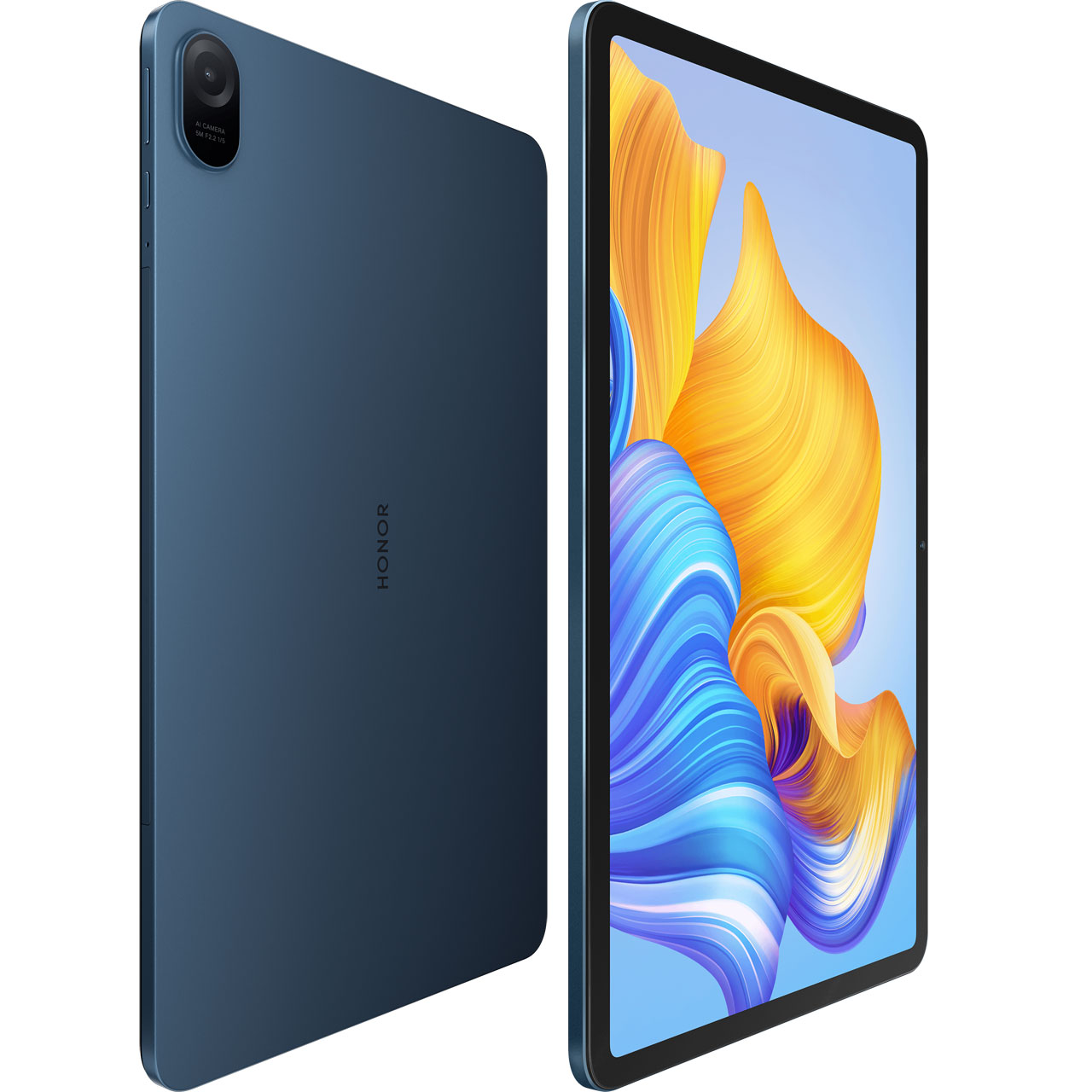 Modern Design & Superb Quality
Slim and even bezels throughout, rounded display corners and missing home button are all signs of a modern tablet with minimalist design. In fact, with an even bezel that measures just 7.2 mm, it gives the device a higher screen to body ratio at 87%. Yes, higher than those premium tablets. Wrapped in an all metal unibody chassis, it even has the same premium frosted finish and a bump for its cluster of sensor, flash and camera. There is no denying that while this is a budget device, Honor hasn't cut any corners. It is indeed a superb tablet with amazing built quality. We are super impressed!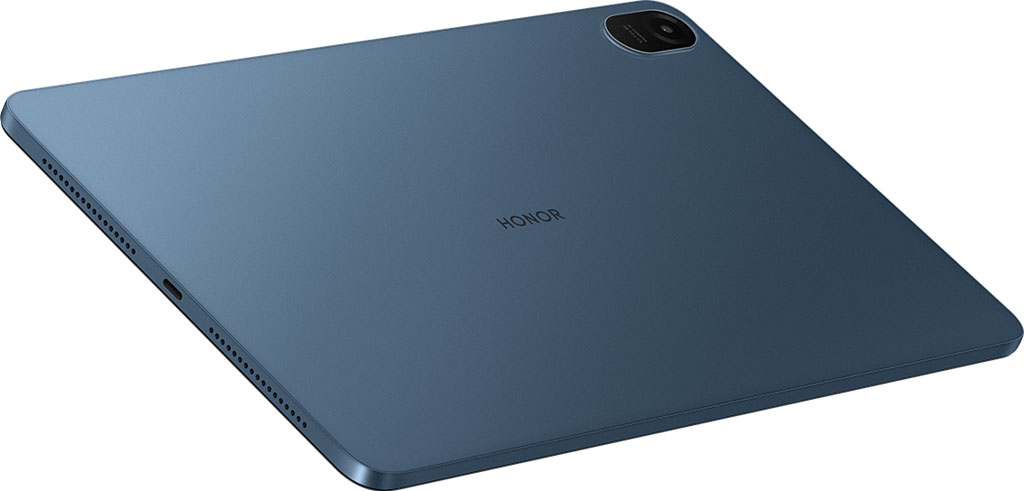 Beautiful Display
Believe you me, if you have a 10-inch device before, going to 12-inch is a huge jump. It will be heavier which comes with the size, but still slim and sleek. Things will also look bigger, offering better viewing experience with no loss of detail. The 12-inch LCD display packs 2K pixels (2000 x 1200 pixels) and 1 billion colours with sufficient brightness, not super bright but just enough.
Honor chooses a 10:6 aspect ratio, one between 4:3 and 16:9 for its display. We all know tablets with 16:9 aspect ratio is no good for web browsing or productivity work. 4:3 on the other hand is no good for consuming media with its huge black bars. With 10:6 aspect ratio, it has narrower black bar when viewing 16:9 content compared to displays with 4:3 aspect ratio and still works well as a work table. As for sharpness, you can count on the 194 ppl counts.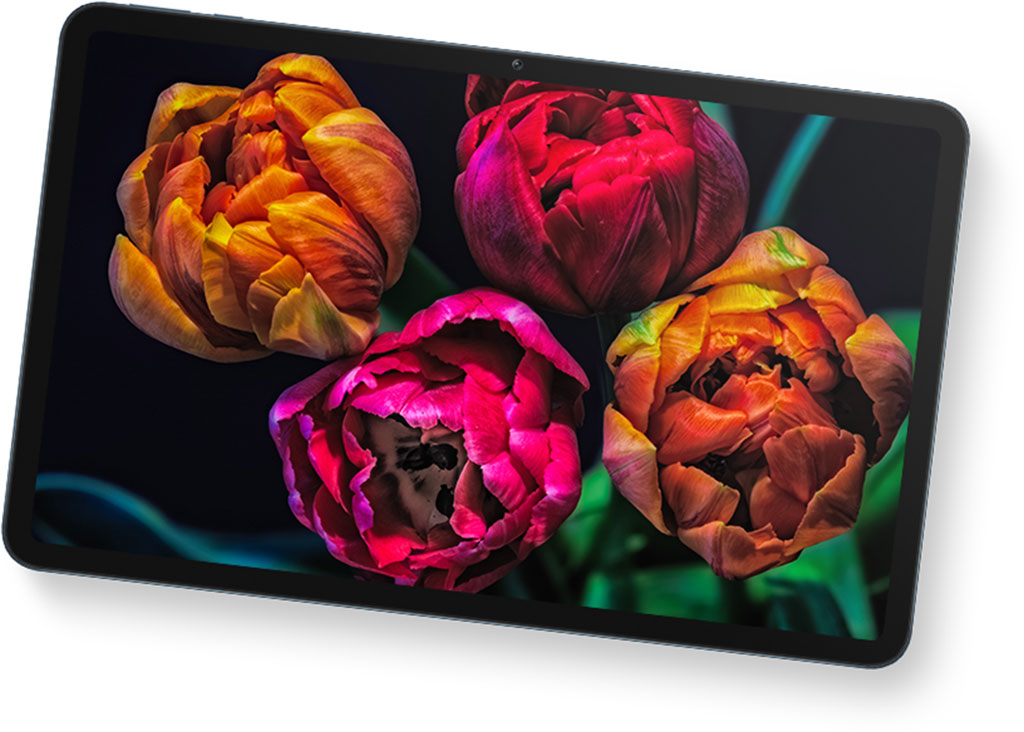 Slim and Lightweight
The iPad Pro 12.9 2022 measures 6.4mm thick. The Honor Pad 8 is not far off at only 6.9mm thick. It also weighs only 520 grams, which is lighter than the iPad Pro 12.9 (682 grams) and is closer to the weight of the iPad Pro 11 (466 grams). You won't feel tired handling and using the device whether it be in landscape or portrait orientation.
Fast to Charge and Battery that Lasts
With an all day battery life, it will take on emails, streaming, browsing and games and will still have some juice left at the end of the day. Thanks to its ultra large capacity battery (7259mAh), Honor promises 10 hours of online video streaming and 14 hours of local video playback. It has your in-flight entertainment covered for your long haul flights. For fast charging, it supports up to 22.5W wired charging with the right charger and cable.
Productivity & Gaming
Bigger display certainly helps and so is Honor's decision to go with 10:6 aspect ratio display. Transferring files to the 128GB onboard storage is fast. Installing and loading apps are just as fast, thanks to its 8-Core 6nm High-Performance Processor. The chip from Qualcomm, the Snapdragon 680 is already a proven upper mid-range offering. It shows no lag running RPG and graphic intensive games. It is both fast and responsive and have not let us down.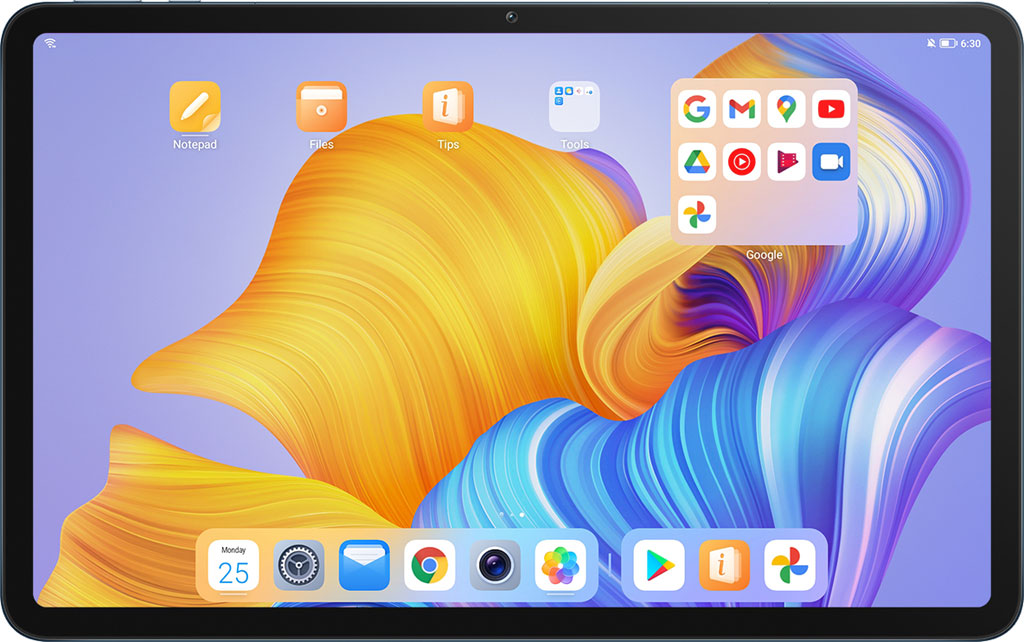 Multi Screen for Multi Tasking
With the simplicity and user friendliness of the HONOR Magic UI 6.1, you get more than just the standard Android 12 but minus the bloatware. It comes with plenty of enhancements and customisations. The best among these is its ability to support up to 4 apps running simultaneously on its spacious display. Just like the new Windows 11, you get a quick split-screen navigation bar that lets you flip between split, full or floating windows to best meet your needs.
We really love the multi windows and floating apps UI that makes switching back and forth so easy, and the screen size is just right for the task.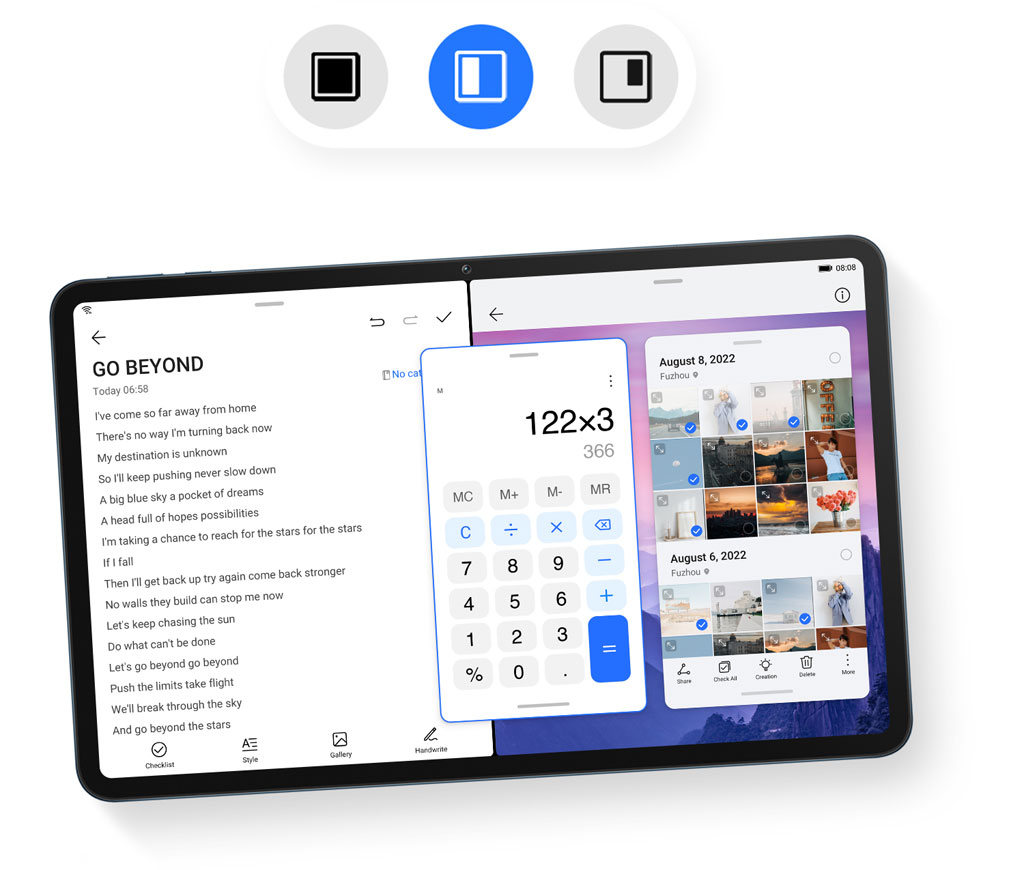 Sounds Great Too
Not skimping on the sound quality either. The Honor Pad 8 has eight speakers for a full stereo surround system. Perhaps, that is where it gets its number as we certainly couldn't work out why it is not called Honor Pad 12, given its 12-inch display. Of the 8 speakers, there are 4 high and 4 low range speakers located near the four corners of the device. Each corner with a pair of high and low drivers inside a sound chamber that allows it to pump out loud and deep sound.
DTS:X®Ultra + HONOR Histen full audio adjustment, with intelligent recognition of the current audio scene to switch sound modes, giving you a better listening experience. Not only does the tablet offer good picture quality but great sound quality to match.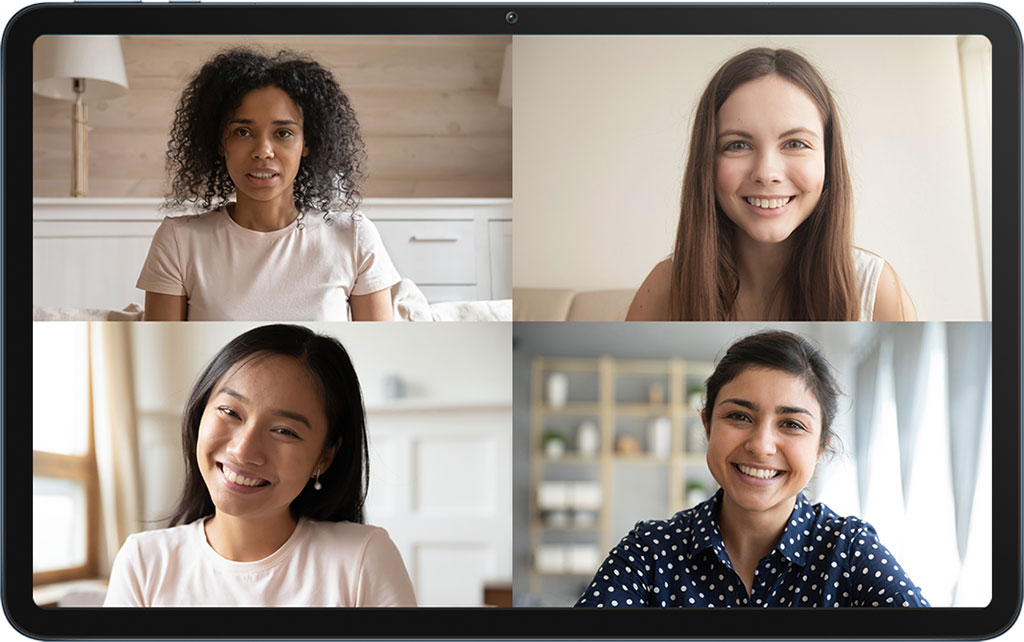 Online Lessons and Video Calls
The Honor Pad 8 is likely to land on the hands of students on a budget. Honor claims that it will last up to 10 hours of online classes meaning you it will handle all your zoom lessons without worrying about charging. If you have downloaded your video lessons, a fully charged battery will take you through up to 14 hours of those. Then there is the proprietary voice enhancement algorithm to restore details to your online video calls and conversations. For those looking to use the device for a pro-longed period, you will be glad to know that the display is certified for eye protection and even comes with ebook and dark modes
What Gives
We have been singing praises and there is no doubt that Honor deserves it. For a big tablet, it is flawless to say the least. But, with a tiny price tag, something has to give. I am glad to tell you that, there is not much in ways of cutting corners.
It comes with a pair of 5MP cameras, one for the front and the other for the back. The front is great for video calls but no fancy tricks like panning and zooming. The back is again a standard shooter, nothing to shout home about. You won't be shooting 4K videos with this tablet for sure but you have your souped up smartphones for that which are more practical and portable.
For the price, you will hard pressed to find an alternative tablet to match its design, display and specifications.
Honor Pad 8 12-inch Alternatives
Looking for other mid-range tablet with display around 11-inch/12-inch, here are six strong alternatives to the Honor Pad 8 reviewed here. Note that these tablets come with
Related: Tablets – The Ultimate Buying Guide Made Simple: How to buy a new tablet