Building your own Bluetooth speaker can be a rewarding project for audiophiles and DIY enthusiasts alike. Not only can you tailor the design to your taste, but you also have control over the components, ensuring quality sound. Here is a step-by-step guide on how to build your very own wireless Bluetooth speaker. Hint! It is easier than you think.
Step-by-Step Guide to Build Your Own Bluetooth Speaker
1. Materials and Components:
Before we jump into the build, it is worth getting all the materials and components you need ready and ensure that they are compatible and have the right voltage, current and capacity ratings. Here is a list of hardware, materials and tools you will need:
A. Speaker Drivers
Depending on the design, choose from a wide range of speaker sizes (3-inch, 4-inch, or bigger). You could be putting together a flat wall mounted speaker, a regular rectangular box or a cylindrical portable unit. Or, you might consider a multifunction side table speaker complete with lamp (inspired by IKEA's Symfonisk Speaker Lamp) or a more conventional bookshelf speaker. Your decision on the speaker design and sound requirements influences the size of the speaker or speakers you'll need. Consider also the power rating and impedance to ensure compatibility with your amplifier.
B. Bluetooth and Amplifier Module
This is the ready-assembled integrated circuit board that carries all the major electronic components. The board offers wireless connectivity, digital to analogue audio signal conversion and sound amplification. Look for one with a reliable connectivity range and preferably with aux-in for line-in audio. Also consider the power output rating of the built-in amplifiers and the different channels it supports. Note that you can get the module separately but it just makes the whole setup more complex and bigger.
C. Battery
A rechargeable Lithium-ion or Lithium-polymer battery is recommended due to their high energy density and longevity. The capacity you choose indicated as miliamp-hour or mAh ranging in the thousands will determine how long your Bluetooth speaker will last during playtime. The one thing you must also be sure of is that the battery voltage aligns with the Bluetooth and Amplifier module. However, most modules support a wide range of voltage input but may affect the final power output of the amplifier and/or range.
D. Battery Charging Module
To recharge the battery safely with some providing overcharge and discharge protection. Quite simply, they ensure the longevity of the battery.
E. Casing
The material you choose for your speaker case be it wood, acrylic, or any other material of your choice will impact on both the aesthetics and the acoustics of the speaker. It is without a doubt that wood is the most popular material for speakers. It offers a warm sound signature and creates a classic look. However, acrylic or plastic offer a more modern look, lighter body and easier to work with and therefore more suited for beginners. Remember to consider the size of your components and any ventilation requirements when planning the case.
F. Miscellaneous
Good quality wires to ensure minimal signal loss and easier soldering, soldering iron and solder to secure connections between components, screws for assembling and mounting the speaker drivers, and passive components like capacitors to filter out unwanted frequencies or resistors to adjust voltage levels if needed.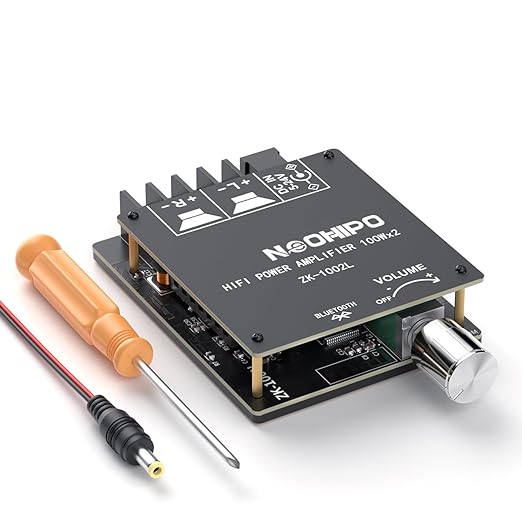 2. Design & Planning:
Constructing a Bluetooth speaker that's both functional and aesthetically pleasing requires a thoughtful design and a well-laid-out plan. The design phase sets the foundation for your entire build, ensuring all components fit seamlessly and function cohesively. Here's a guide to help you navigate through the design and planning stage. Sketch the design of your speaker. Consider where the speakers, battery, and Bluetooth and Amplifier module will be placed. Ensure there's a provision for charging the battery and for any control buttons or aux inputs. Here are the detailed steps:
A. Sketching Your Design
Start with a rough sketch on paper or use design software if you're comfortable with it. Your design doesn't have to be elaborate, but it should give you a clear picture of the speaker's layout and dimensions.
B. Component Placement
Decide the speaker drivers' position. Will it be a single driver setup or a stereo pair? If the latter, the placement affects the stereo imaging and soundstage of your speaker. For larger setups, you might consider adding tweeters or bass drivers and even bass reflex tube or ports.
Consider also where you would house your electronic components and controls. Identify a location that is easily accessible. If your module comes with LED indicators, buttons or knobs for controls, consider if you want them visible up front, on top, side or at the back. The decision would be based on your design priority whether it be for aesthetics or ergonomics or both.
Other outward facing interface to consider are the auxiliary inputs and charging ports. Again, these can be exposed or covered, on the front for easy access or side or the rear to tuck them away. Talking about charging port, consider the placement of battery charge module and the battery itself to be close to the charging port, preferably at the bottom of the unit, to give it that low center of gravity and stability. Also, ensure that there is sufficient ventilation around the battery itself as batteries tend to heat up during charging and use and that it is secured to the case especially when your speaker is a portable unit.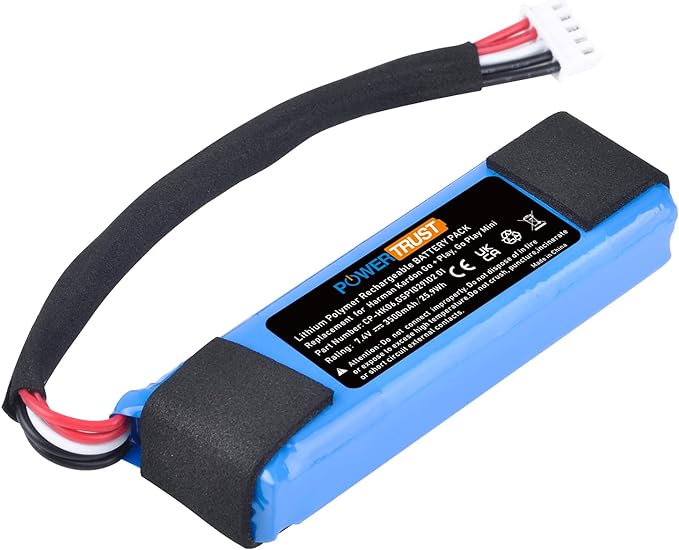 C. Wiring and Acoustics
Plan the routing of your wires to ensure a neat internal setup. This prevents tangling and reduces the risk of wires getting damaged or unplugged. Next, think about whether you want to include soundproofing materials inside the casing to improve sound quality. Materials like acoustic foam can help minimize internal reflections and vibrations. For bigger units, there is also the size and placement of the bass reflex tube to consider.
D. Aesthetic Elements
Beyond functionality, you'll also want your speaker to look good! Consider the finish of your casing—will you paint it, varnish it, or leave it natural? Think about any decorative elements or branding you might want to add and use of mesh or custom fabric as speaker cover.
E. Future Upgrades
It's wise to think ahead. Maybe you'll want to upgrade the battery in the future or add more drivers. Designing with this in mind can save you a lot of time and effort later on.
3. Building the Casing
You can group this stage of your project into three distinct activities. If you plan it right, the building work can progress from one stage to another smoothly, without having to go back and forth. The activities are the cutting, drilling and assembly as described below:
A. Cutting:
Preparation: Start by marking the exact dimensions on your material based on the design you've sketched out. Use a ruler and a pencil or chalk for precision.
Using a Saw: If you're using wood or a similar material, a hand saw or power saw will do the job. Ensure that you're wearing protective gear like goggles and gloves. Always cut slightly outside the marked lines, allowing room for any adjustments or refinements.
Using a Laser Cutter: For materials like acrylic, a laser cutter is ideal. It offers precision cuts and allows for intricate designs. If you don't own one, many local maker spaces or fabrication labs offer access to these machines.
B. Drilling:
Marking Points: Before drilling, mark the exact locations for the speaker drivers, charging port, control buttons, and any other ports or fixtures.
Choosing the Right Drill Bit: Ensure that the drill bit size matches the components. For instance, the hole for the charging port will be different from the speaker hole.
Safety First: Wear safety goggles to protect your eyes from any debris. Secure the casing material in place, preferably using a vice or clamps, ensuring it doesn't move while drilling.
C. Assembly:
Dry Fit: Before permanently joining anything, do a dry fit. Place all panels together to see how they fit. This step will help you spot any issues before they become bigger problems.
Using Screws: If you're going for a screw assembly, drill pilot holes first. This will prevent your material from splitting or cracking when you drive in the screws. Once done, you can use the appropriate screws to join the panels. For a cleaner look, consider using countersunk screws.
Using Adhesives: If you prefer a seamless look, adhesives might be your choice. Ensure you're using the right adhesive for your material. For instance, wood glue for wooden casings and acrylic cement for acrylic panels. Apply the adhesive sparingly and evenly, then press the panels together. You might want to use clamps to hold the pieces together until the adhesive dries.
Finishing Touches: Once the casing is assembled, use sandpaper to smooth out any rough edges or imperfections. If you're using wood, you can also apply varnish or paint for a more polished look.
Over at Zac Builds video channel, Zac built two case designs, a pro level and a DIY enthusiast's entry level version to compare the performance of both. The video gives you an insight to speaker casing builds.
4. Wiring the Components
Now for the internal circuitry. Properly wiring the components ensures that they not only function correctly but are safe. Here is a summary of the wiring process.
A. Speaker to Bluetooth Module
Connect the positive and negative terminals of the speaker to the respective outputs on the Bluetooth module. Use appropriate gauge wires and ensure that the cable fasteners are secure as loose connections can cause sound distortion and loss. Also consider quick connects for ease of assembly and potential future repairs.
B. Battery Connection
Connect the battery to the Bluetooth module ensuring correct polarity. This will prevent any electrical mishaps or damage to the module. Again, secure the connections to ensure that they are firm and insulated. Use heat shrink tubing or electrical tape around the connections for added safety.
C. Charging Module
Integrate the charging module to the battery ensuring it's accessible from outside the casing for easy charging. This could mean positioning it close to a designated charging port hole or a removable panel. Wire the battery to the input of the charging module and then from the charging module's output to the Bluetooth module whilst ensuring that polarities are correctly matched.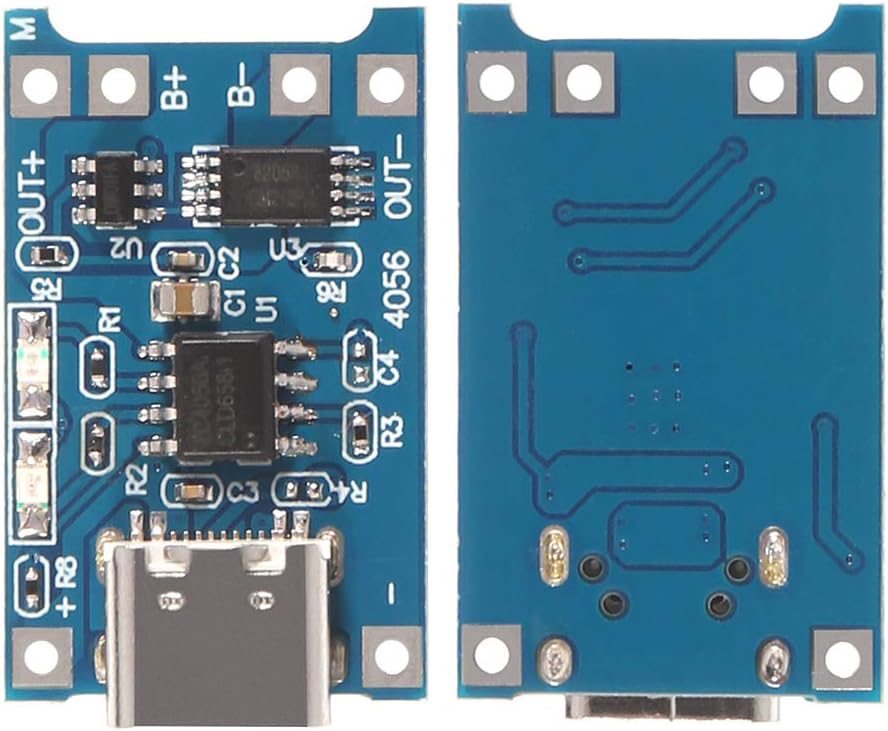 D. Auxiliary Input (optional)
If your Bluetooth module supports it, connect an aux-in port. It will likely be a 3.5mm jack that incorporates the left audio, right audio and ground. Wire the port to the Bluetooth module. Sometimes the port is already presented on the module next to other controls. Other times, you need to connect the left and right audio from the auxiliary port to the corresponding inputs on the module. The ground terminal should be connected to the common ground of the module.
E. Controls
Wire any buttons or controls to the Bluetooth module. The controls include play, pause, volume control and source. Each control will have designated pins or connection points on the module. Again, the buttons and controls are sometime already laid out on the module for easy access. Otherwise, connect each button to its respective point on the module. If your buttons or circuit board have LED indicators, ensure that they are also correctly connected to get the right feedback when a button is pressed.
5. Testing:
Before final assembly, power on the speaker and ensure everything is functioning – Bluetooth connectivity, sound output, charging, controls, etc.
6. Final Assembly:
Once everything is tested and working:
Secure the components inside the casing using screws or adhesive strips.
Seal the casing, ensuring no wires are pinched or components are under stress.
Attach any rubber feet or handles, if desired.
7. Finishing Touches:
Paint/Stain: If you're using a wooden casing, you might want to paint or stain it for a more polished look.
Decals or Artwork: Personalize your speaker with designs, decals, or artwork.
8. Enjoy Your Creation:
Pair your device with the newly built Bluetooth speaker and enjoy your favorite tunes!
Tips:
Battery Life: Ensure the chosen battery can provide several hours of playback. Consider the power requirements of your speakers and Bluetooth module.
Sound Quality: The casing's interior can be lined with foam or other sound-dampening materials to enhance sound quality.
Safety: Always be cautious when working with electronic components. Ensure the battery and modules are correctly rated to work together to prevent overheating or damage.
Take It Further
Building a Bluetooth speaker from scratch can be a detailed yet gratifying experience. Not only do you get a tailor-made device, but you also gain a deeper understanding of its workings, making any future repairs or upgrades much easier. And, before you get started on your project, consider the multi-room variety with WiFi connectivity that lets you use a multizone setup, Airplay and direct streaming with Spotify Connect, Tune In, iHeartRadio, QQ Music, TIDAL, Napster, QQFM, Deezer and more.