For that uninterrupted and super fast broadband or Internet connection on a tablet, you will need one with WiFi and 5G connectivity plus an ultra fast cellular contract. These tablets are also backward compatible with 4G network should 5G cover becomes unavailable. Here are your best 5G tablets for every budget.
Remember, in order to enjoy the super fast 5G connection, be it for Ultra HD streaming, gaming or super fast downloading you will need all the following:
A 5G enabled mobile device such as these that we will look at here.
A 5G broadband cellular contract for Internet connection
When you have the above, be within a 5G coverage area
With the basic requirements out of the way, let's look at your options.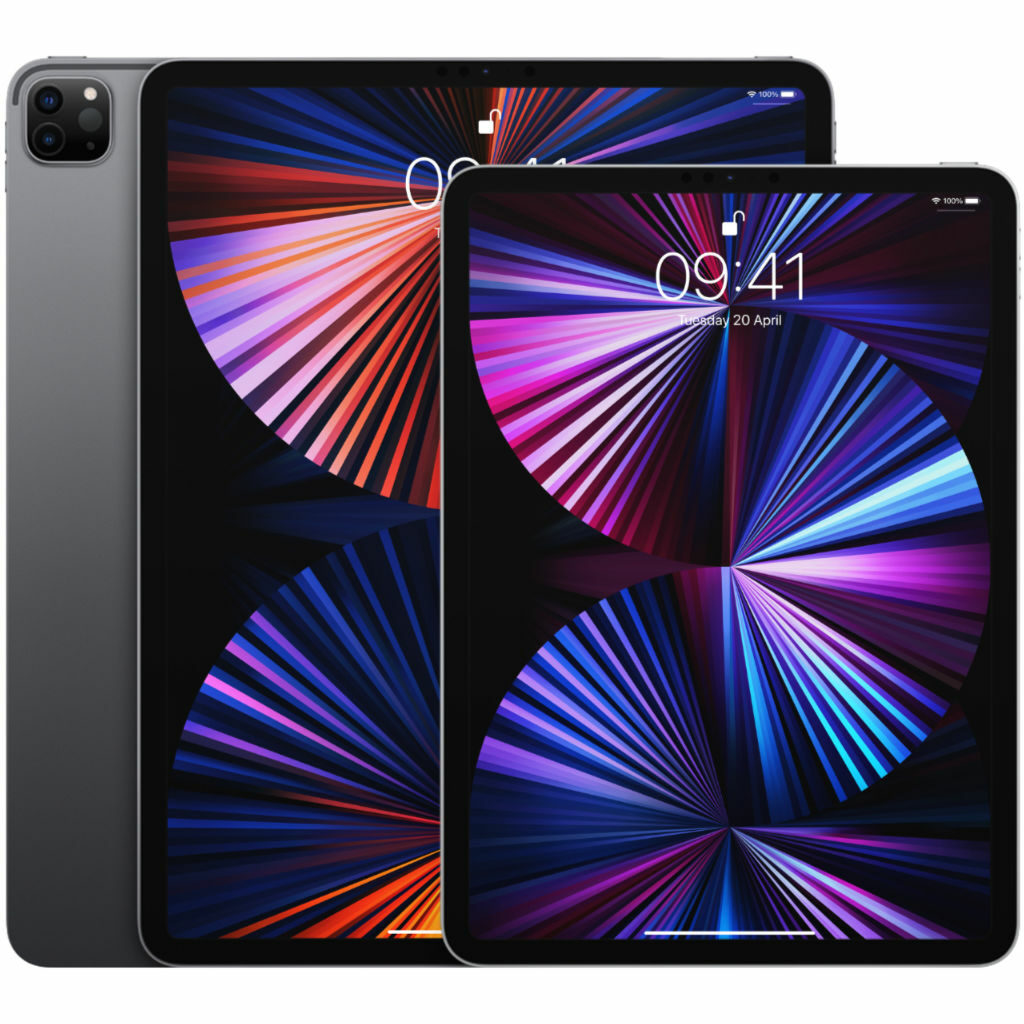 Search Tablet with 5G Cellular on Amazon
Best Tablets with 5G Cellular Connectivity in 2022
14.6-inch Super AMOLED display (2960 x 1848) 120Hz HDR10+, Snapdragon 8 Gen 1, 8/12/16GB RAM + 128/256/512GB ROM, Dual rear cameras (13MP Wide + 6MP Ultra Wide) and Dual front camera (12MP Wide + 12MP Ultra Wide), On-screen fingerprint scanner, WiFi+5G, Android 12
We start with the biggest premium and high-end tablet currently in the market. For the first time, the Galaxy Tab S series breaches the 12-inch mark with this 14.6-inch Super AMOLED 120Hz device. The Samsung Galaxy Tab S8 Ultra is a huge tablet moving into the Surface Book Pro territory. It sits between the Surface Book Pro 13.5-inch and 15-inch touchscreen, although Surface Book Pro is more of a detachable laptop.
The big tablet is great to write, draw and paint on with the included low latency S Pen. The flagship tablet also comes with amazing optics which includes auto framing dual front facing cameras (12MP Ultra Wide and 12MP Wide) in a notch. Around the back, you get a pair of rear cameras, 13MP Wide and 6MP Ultra Wide. Both front and rear cameras are capable of 4K video recording. With a screen this size, it makes running multi window app access and multi-tasking a dream.
Finally, as with all the Galaxy Tab S tablets here, it comes with the S Pen stylus that attaches to the back magnetically, just under the rear camera cluster for charging. With the right software, this makes a great self contained drawing slate for the creatives. Beyond the powerful specs, other features are more software driven like Quick Share to transfer files to the phone or PC and with Clip Studio Paint app and, making use of the Galaxy S22's display as a brush palette.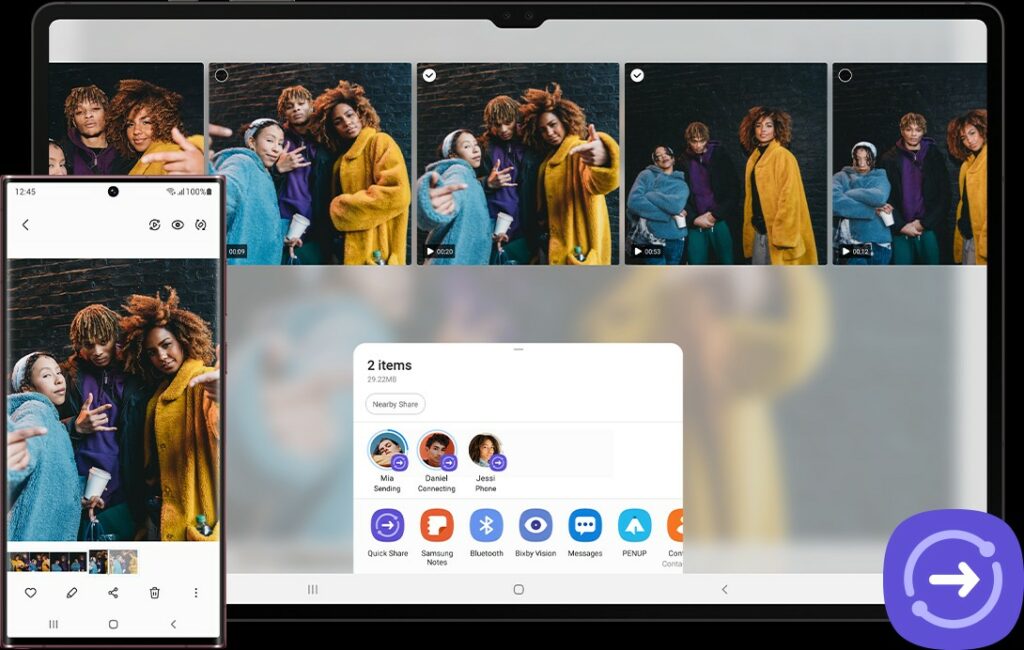 12.9-inch Liquid Retina XDR (2732 x 2048) 1600 nits peak brigthness, 1M:1 contrast ratio, M1 chip, 8GB/16GB memory and 128/256/512/1TB or 2TB storage, 12MP Wide + 10MP Ultra Wide rear camera with LiDAR Scanner, TrueDepth Ultra Wide 12MP front camera, WiFi+5G, iPadOS
Apple's flagship 5th Gen Pro tablet comes with the Apple's M1 chip, the first on a tablet. The 12.9-inch touchscreen is another first, a XDR Liquid Retina 120Hz display. It is a mini LED panel with over 10,000 mini LED and 2500 local dimming zones that can pushes 1600nits peak brightness. That's over twice the brightness of the brightest OLED display. Even so, it still manages to be just 6.4mm thin, an amazing feat. It also features the all important 5G cellular connectivity for super fast broadband. From my personal experience, the tablet works extremely well with the Apple Pencil 2nd Gen and Magic Keyboard although both of these are optional purchases.
Circling back to the M1 chip, we were surprised that it did not end up in the Apple iPhone 13, given that Apple is using it everywhere. The latest being the more affordable iPad Air 5th Gen 2022 which coincidentally is also on our list of 5G tablets. The successor to iPad Pro 2021 will probably have the new M2 chip already in use in the MacBook Air M2 (2022) and MacBook Pro M2 (2022). Still, the M1 is a proven workhorse powering Apple's laptops, iMac 24 all-in-one desktop, Mac mini and now iPad Air M1. Here, you will find plenty of CPU and GPU power, 8-core each, to sink its teeth into any task you choose to take on.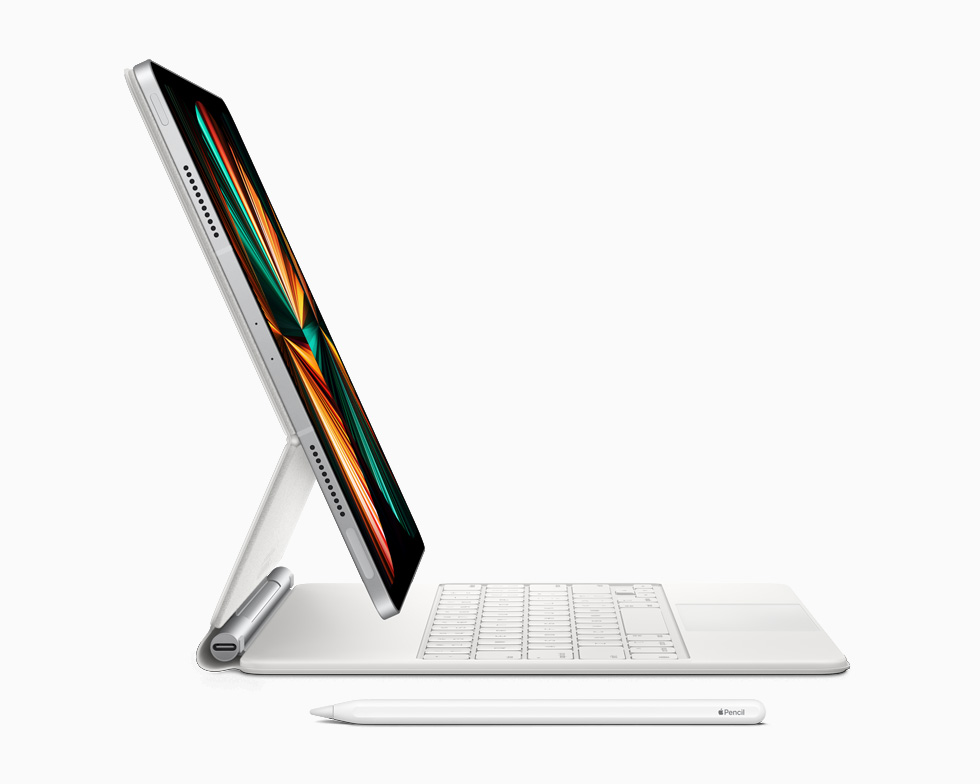 14.6-inch Super AMOLED display (2960 x 1848) 120Hz HDR10+, Snapdragon 8 Gen 1, 8/12/16GB RAM + 128/256/512GB ROM, Dual rear cameras (13MP Wide + 6MP Ultra Wide) and Dual front camera (12MP Wide + 12MP Ultra Wide), On-screen fingerprint scanner, WiFi+5G, Android 12
If the super-sized 14.6-inch Galaxy Tab S8 Ultra 5G is not for you, this full size 12.4-inch Galaxy Tab S8+ 5G may just be the ticket. It uses a 120Hz fast Super AMOLED panel and comes with 8GB of memory and either 128GB or 256GB storage. Like its bigger sibling, the ultra-low latency S Pen is included in the box and the front facing camera supports auto framing, Samsung's version of center stage. For this, it uses a single 12MP Ultra Wide camera it shares with the smaller Galaxy Tab S8 11-inch display.
The S Pen stylus is easy to use and is super responsive. It even supports gestures and remote control. When not in use, attach it magnetically to the back of the tablet to charge. With a huge 10,090 mAh capacity battery, it serves up all day use and then some. The entire Tab S8 series tablets support 45W Super Fast Charging. However, the fast charge power adapter is not included in the box which is a terrible shame.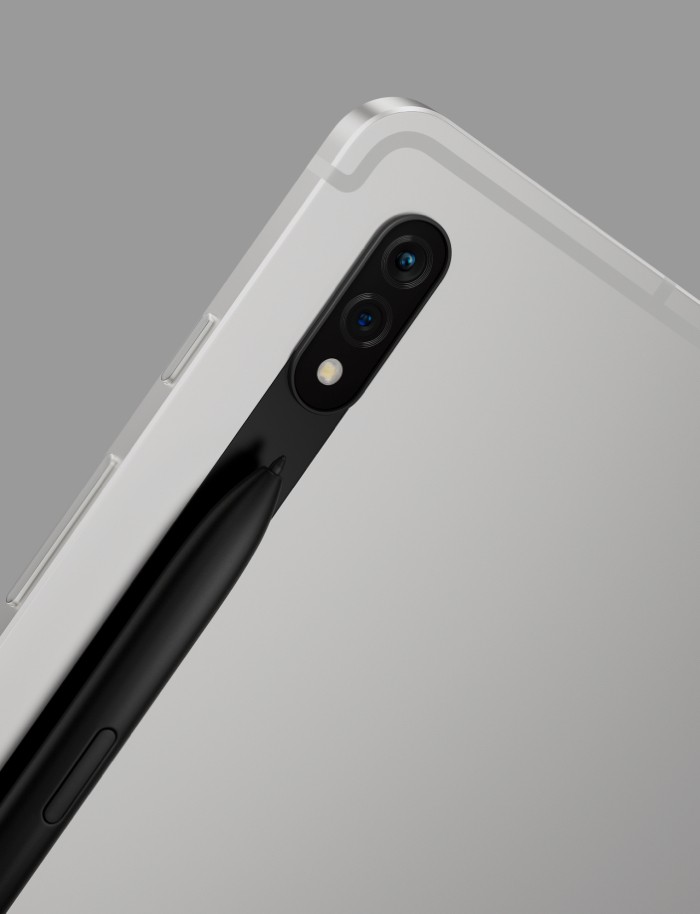 4. Apple iPad Pro 11 5G (2021 onwards) –

PREMIUM MID-SIZE TABLET
11-inch Liquid Retina Display (2388 x 1668), M1 chip, 8GB/16GB memory and 128/256/512/1TB or 2TB storage, 12MP Wide + 10MP Ultra Wide rear camera with LiDAR Scanner, TrueDepth Ultra Wide 12MP front camera, WiFi+5G, iPadOS
The second iPad Pro on the list, this time with a smaller 11-inch Liquid Retina Display. The LCD is no where near as bright as the mini LED above. With a peak brightness of up to 600 nits, it is more than most mid-range tablets. And with smooth Pro Motion 120Hz refresh rate, P3 wide colour coverage and True Tone viewing for comfort, it is still a pretty good display. Other than that, the iPad Pro 11 is everything that the iPad Pro 12.9 is down to the dual main camera (12MP Wide and 10MP Ultra Wide) and the single 12MP TrueDepth Ultra Wide camera up front.
With that in mind, it supports the new Apple Pencil 2 and a smaller Magic Keyboard or Smart Keyboard Folio as well as option to connect fast storage or display over the USB-C with Thunderbolt/USB 4 support. For those who want a mid-size tablet with all the power and features of a Pro tablet and that all important 5G cellular connection, the iPad Pro 11 5G is for you. The starting price for the WiFi+5G model is still 100 dollar cheaper than the iPad Pro 12.9 128GB WiFi only tablet and 300 dollar cheaper than the iPad Pro 12.9 128GB WiFi+5G model, a real bargain.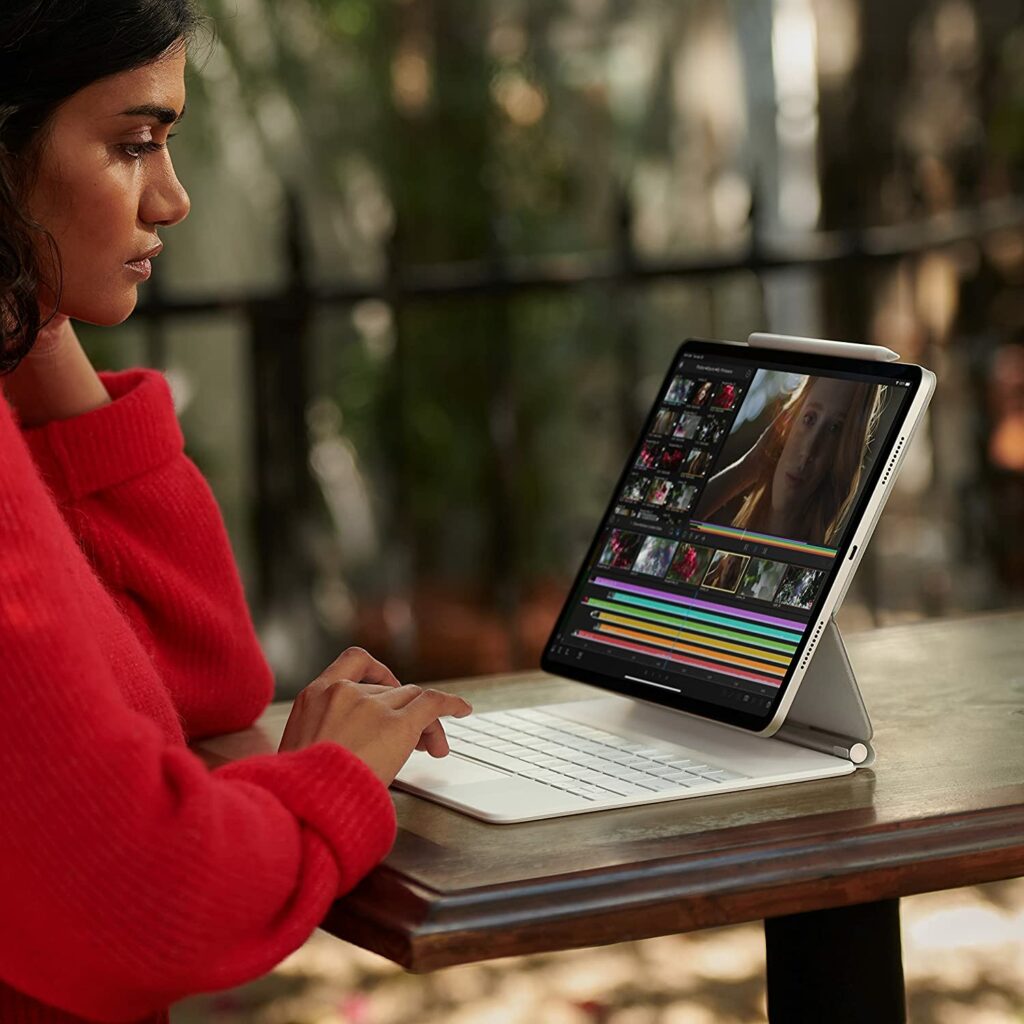 11-inch LTPS LCD WQXGA (2560 x 1600), 8GB RAM, 128GB ROM, microSD up to 1TB, WiFi+5G, Android
The third tablet from the Tab S series, this time the smallest of them, the 11-inch Galaxy Tab S8. It misses out on the Super AMOLED panel on its bigger siblings, relying instead on LTPS LCD display. Also, instead of on-screen fingerprint scanner, it uses a built-in scanner on the power button like on the iPad Air and iPad mini. There is a single 12MP Ultra Wide front camera with automatic panning and a pair of 13MP and 6MP rear cameras, like the Tab S8+ above.
Other features you will appreciate is the inclusion of the low latency S Pen with gesture and remote control support, 4K Ultra HD video recording both front and back and USB 3.2 Gen 1 connectivity via Type-C port. Lastly, the 8000mAh capacity battery lets you use the device for up to 15 hours on a full charge for either Internet over LTE, Video or Internet over WiFi.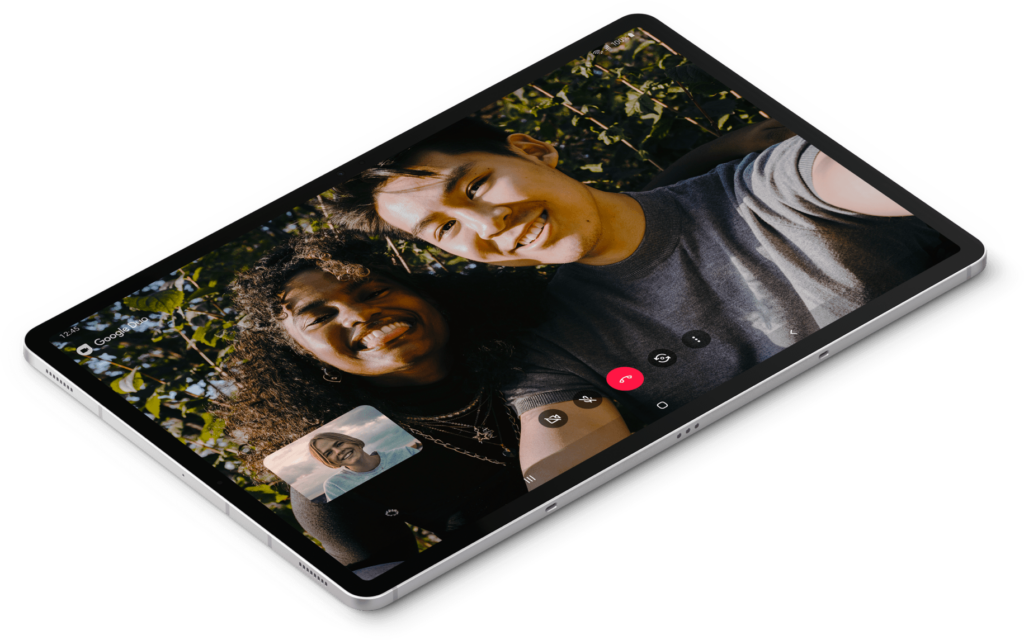 Search Tablet with 5G Cellular on Amazon
Compare this to the iPad Pro 11 5G above, this is 250 dollars cheaper. For that, you miss out on the fast 120Hz ProMotion capable display, a big starting storage of 128GB, the dual rear camera setup, fast Thunderbolt/USB4 interface and a slightly bigger display. That aside, the iPad Air 5th gen is powered by the same Apple M1 chip as the Pros in a chassis that is only marginally thicker, 6.1mm vs 5.9mm than the iPad Pro 11. This also means it shares all the accessories with iPad Pro 11.
It has a 10.9-inch Liquid Retina display with True Tone, 12MP Ultra Wide front facing camera with Center Stage and a single 12MP Wide main camera with 5x digital zoom. It also makes do with a stereo speaker setup in landscape mode instead of quad firing speakers and comes with Touch ID using a built-in fingerprint scanner in the power button instead of FaceID with TrueDepth facial recognition camera. The tablet punches above its weight as a mid-range tablet given its powerful M1 chip and you get it in a choice of 6 exciting colours.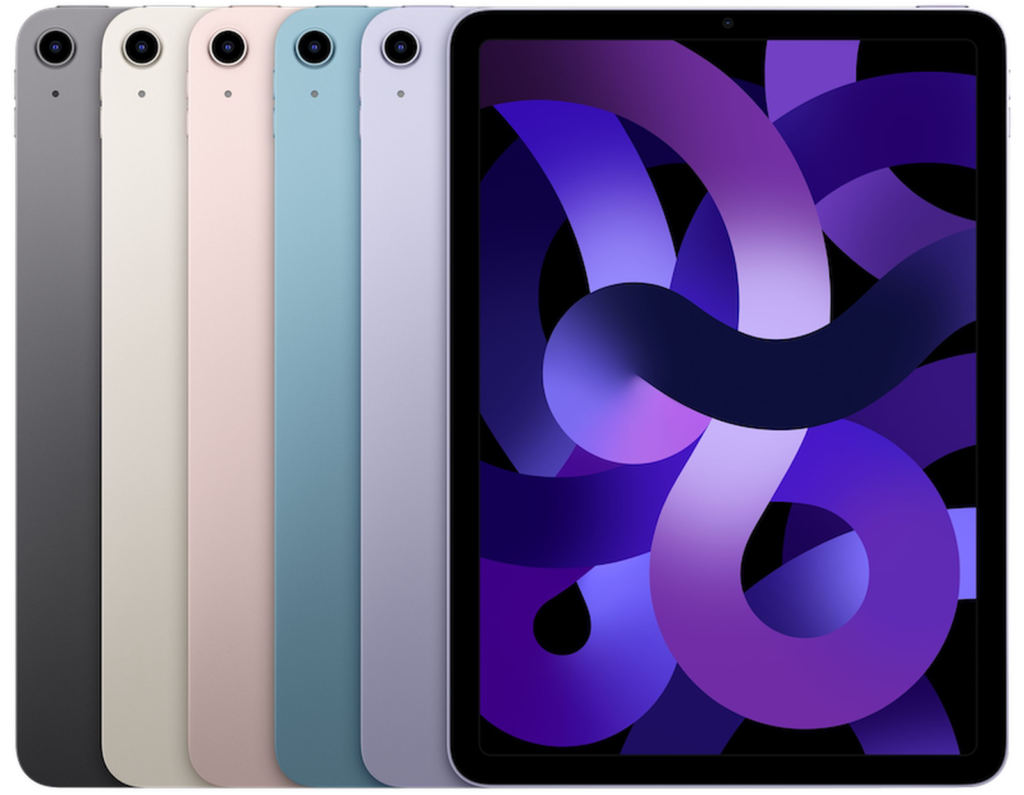 The new iPad mini 6th gen takes on the iPad Pro and iPad Air design language with Full Display, even bezel, rounded corners and squared edges. It also sees its display size increased from 7.9-inch to 8.3-inch without increasing its overall dimensions. In fact, it is slightly shorter at 195.4mm from 203.2mm and just slightly thicker at 6.3mm vs 6.1mm. Even the weight has been trimmed to 293 grams when compared to 5th gen device.
Powered by A15 Bionic chip, it has the same mobile chip that powers the iPhone 13 and iPhone 13 Pro. By adopting the new design , it also now supports the Apple Pencil 2nd Gen. This leaves the entry level iPad as the only tablet still stuck in the old design. Perks you get with the small and portable tablet include a front 12MP Ultra Wide camera with Center Stage support, 12MP Wide main camera, Touch ID in the power button like the iPad Air 5th Gen above, USB-C charging and super fast 5G connectivity.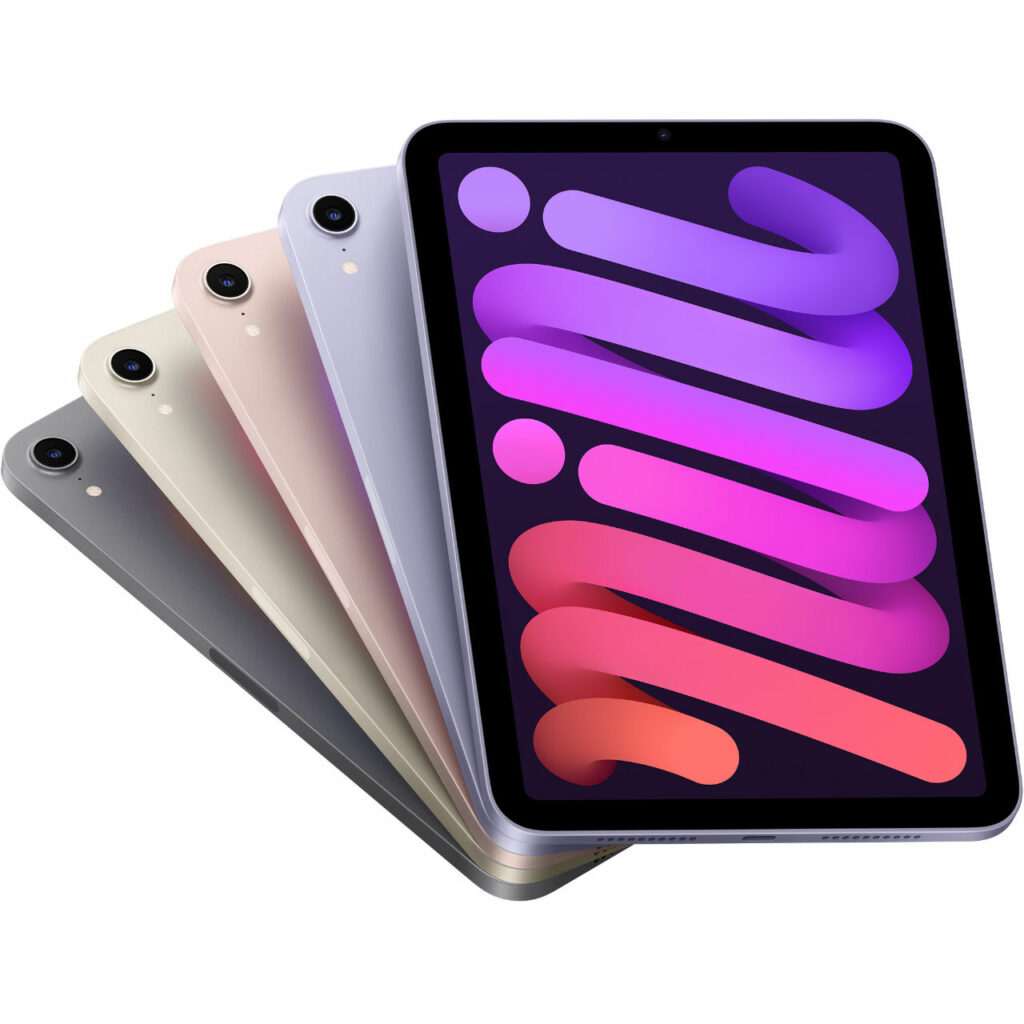 12.4-inch WQGA (2560 x 1600), 4GB RAM, 64GB ROM, WiFi+5G Cellular, 8MP rear, 5MP front, Android 11
The cheapest entry in the mid-range segment is the Galaxy Tab S7 FE with 5G cellular connectivity. The 2021 model comes with S Pen stylus included that you can charge by attaching it magnetically around the back. These are colour matched to the tablet, available in black, silver, green and pink. The modern metal chassis is a metal unibody with drop edges and rounded corner matching the iPad Air in design. However, the full display touchscreen is an expansive 12.4-inch, which is the biggest in our mid-range segment making it even better value.
Other features that make this device truly stand out is the high capacity 10,090mAh battery serving up to 13 hours of usage and support for 45W quick charge to full in 90 minutes as well as AKG and Dolby Atmos audio. It even matches Apple in video call capability with always in the centre panning, 3 microphone array for noise cancelling and clear voice. To maximise the use of the tablet, get the optional keyboard cover to enable Samsung DeX, desktop like interface with multi-tasking support.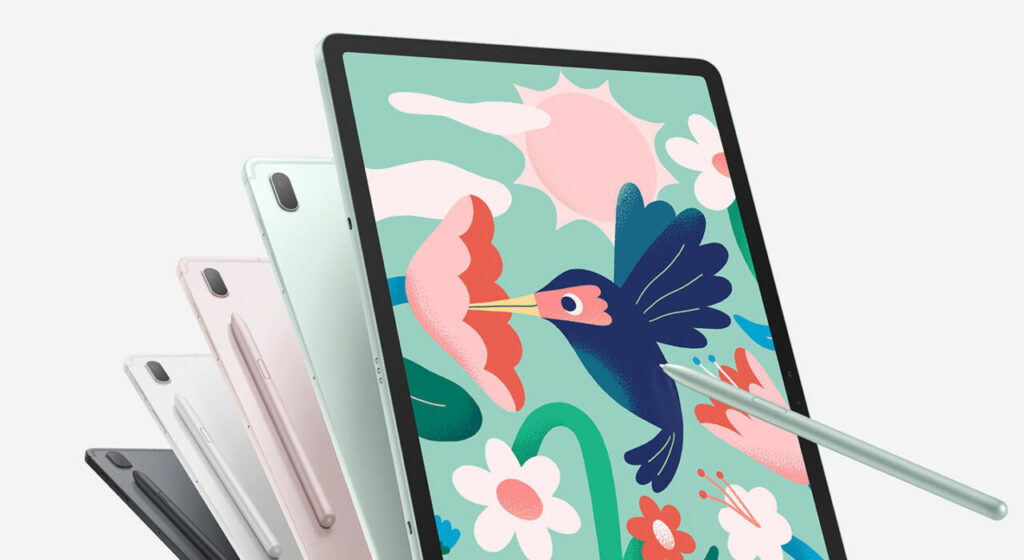 10.5-inch LCD IPS, 3GB RAM, 32GB ROM, WiFi+5G Cellular, 8MP rear, 5MP front, Android 11
Unfortunately, at the time of writing this article, we couldn't find a budget 5G enable tablet. It won't be for a while before we see one, to be honest. While there are plenty of 4G LTE tablets out there, such as the entry level iPad 10.2 WiFi + Cellular edition, none present such a great value as the Galaxy Tab A8 LTE. This is easily the most affordable tablet with LTE connectivity.
It comes with a wide 10.5-inch WUXGA display, has a high capacity battery that supports fast charging and up to 4GB memory and up to 128GB storage. Productivity features you will appreciate include multi-window with drag-and-drop support and pick up where you left off with notes and Internet search handover via Samsung account with another Samsung device. For those who use their tablet for streaming and games, the four speaker setup supports Dolby Atmos surround sound.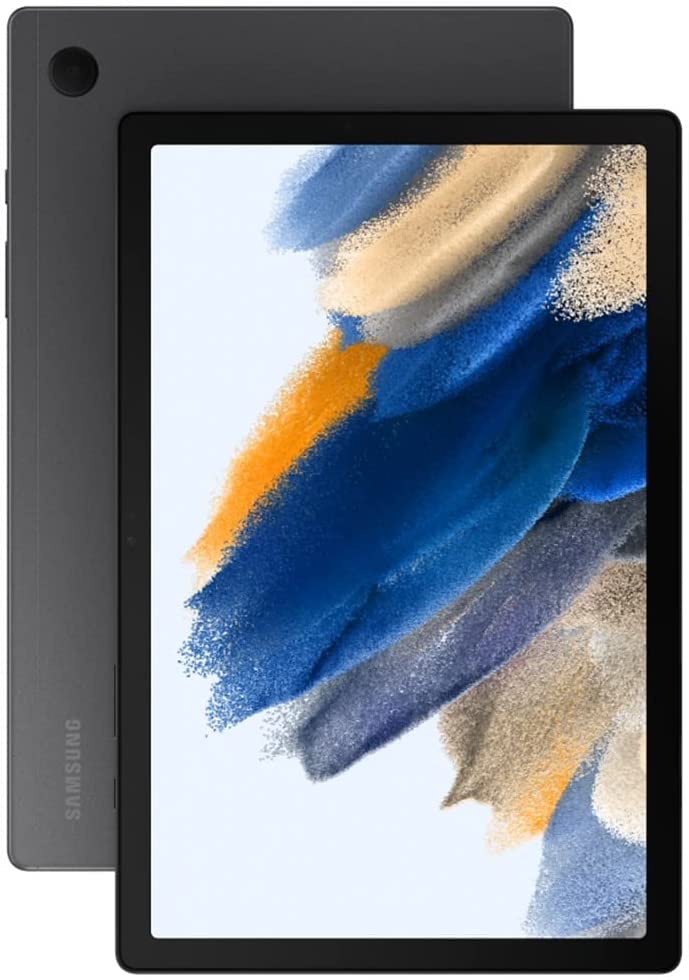 Two 5.8-inch AMOLED touchscreens, 8GB RAM, 128GB SSD, WiFi+5G, 12MP front, 12MP Wide + 12MP Telephoto and 16MP Ultra Wide rear cameras, Android 11 with Microsoft built-in apps.
Surface Duo 2 is an Android Tablet from Microsoft with all the Microsoft Apps built-in. If you live and breathe Microsoft, this is the tablet to go for. It has a Snapdragon 888 5G mobile chip with 8GB RAM memory and 128GB SSD storage. Bigger 256 or 512GB SSD storage options are also available. The foldable tablet is made up of two 5.8-inch high resolution touchscreen held together with a 360 degree hinge. Unfolded, they form a big 8.3-inch AMOLED tablet, albeit split down the middle. The displays can hold up to 2 apps per screen for multi tasking. At its maximum size, the dual display is the same size as the 8.3-inch iPad mini, making this the second compact 5G tablet.
On the top bezel of the right display is a 12MP front facing camera. Around the back, you will find a triple camera setup capable of 4K video recording. The setup comprises a 12MP Wide, 12MP Telephoto with 2X optical zoom and 16MP Ultra-Wide sensor with 110 degree FOV. A dual LED compliments these cameras with dual colour flash and a Time of Flight (ToF) sensor ensures that the subject is in focus. For connectivity, there are WiFi 6, Bluetooth 5.1, NFC and that all important 5G cellular.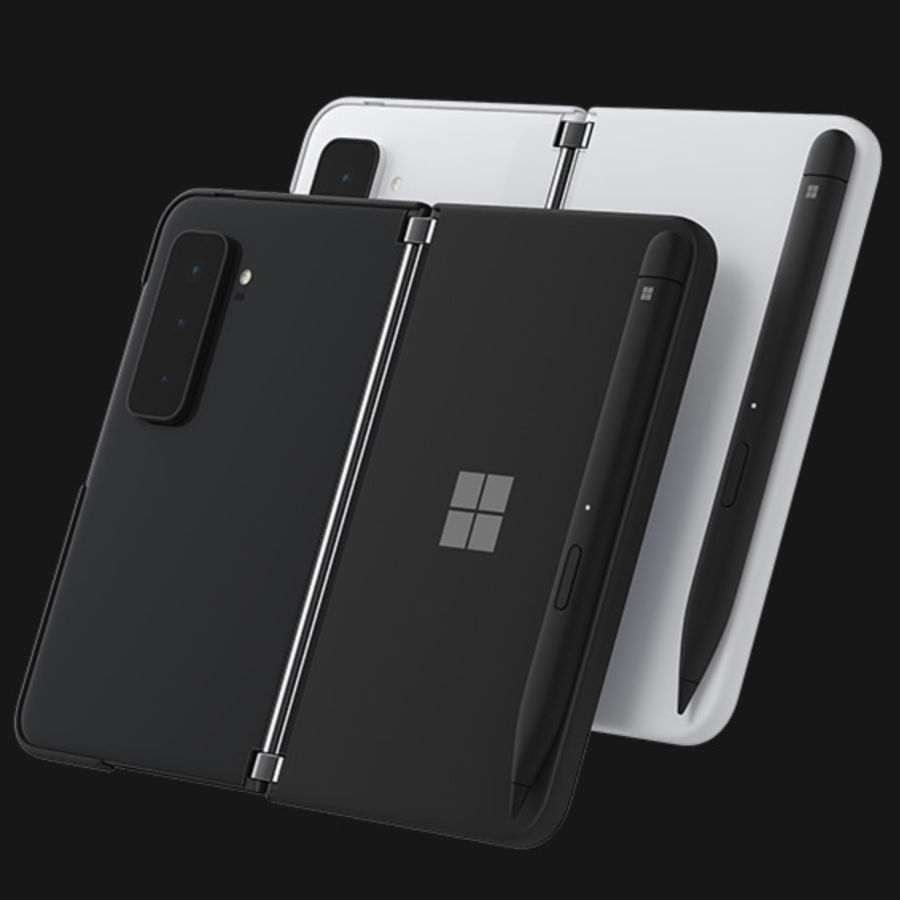 Search Tablet with 5G Cellular on Amazon
Other 5G Tablets
Here are the other 5G tablets that didn't quite make it to the list that you we will soon be looking at.
Huawei Mate Pad Pro 5G
Lenovo Tab P11 5G
Lenovo Tab P12 Pro