While the market is flooded with a wide range of tablets, it's the mid-range tablets that often strike a balance between affordability and performance. But are mid-range tablets worth a look, or should you invest in a high-end model? In this article, we'll explore the merits and drawbacks of mid-range tablets to help you make an informed decision.
Tablets have become a ubiquitous companion for people of all ages and backgrounds. From entertainment and productivity to education and creativity, these versatile devices have found a place in our daily lives. So how do you go about buying one? Do you just splurge out for the most expensive or just hit the budget option? There is a third option. One that sits between the premium and budget end of tablets, the mid-rangers.
What Defines a Mid-Range Tablet?
Before delving into the question of their worthiness, it's essential to understand what constitutes a mid-range tablet. Mid-range tablets generally fall between budget and high-end models in terms of price and features. They offer a decent mix of performance, build quality, and functionality without breaking the bank. While their specifications can vary, mid-range tablets typically feature:
1. Moderate Performance
Mid-range tablets are equipped with processors that provide enough power for everyday tasks, such as web browsing, video streaming, and running most apps. While they may not handle heavy-duty tasks as effortlessly as high-end tablets, they offer sufficient performance for most users.
2. Decent Displays
These tablets often come with good-quality displays, featuring resolutions that provide sharp visuals and vibrant colors. You can expect an enjoyable multimedia experience and readability for reading eBooks and articles.
3. Adequate Storage
Mid-range tablets typically offer a range of storage options, usually starting at 32GB or 64GB. This should be enough for storing apps, photos, and some media files. Many models also provide expandable storage through microSD card slots.
4. Respectable Battery Life
Most mid-range tablets offer battery life that can last a full day of moderate use. This means you can rely on them for extended periods without constantly searching for a power outlet.
5. Decent Build Quality
While they may not match the premium feel of high-end tablets, mid-range tablets often feature solid build quality with durable materials.
6. Adequate Camera Performance
Mid-range tablets come with cameras suitable for video calls, casual photography, and scanning documents. While they won't replace your dedicated camera or smartphone, they get the job done.
Mid-range Tablet 1: Samsung Galaxy Tab S6 Lite 2020 128GB
First to hit the market in 2020, the Samsung Galaxy Tab S6 Lite is a very capable mid-range tablet complete with huge storage space, QuadHD display, Dolby Atmos and battery life up to 13 hours on a full charge with its 7040mAh capacity battery. Read our full on the Samsung Galaxy Tab S6 Lite here. In case you haven't noticed, the tablet also comes with the S Pen stylus.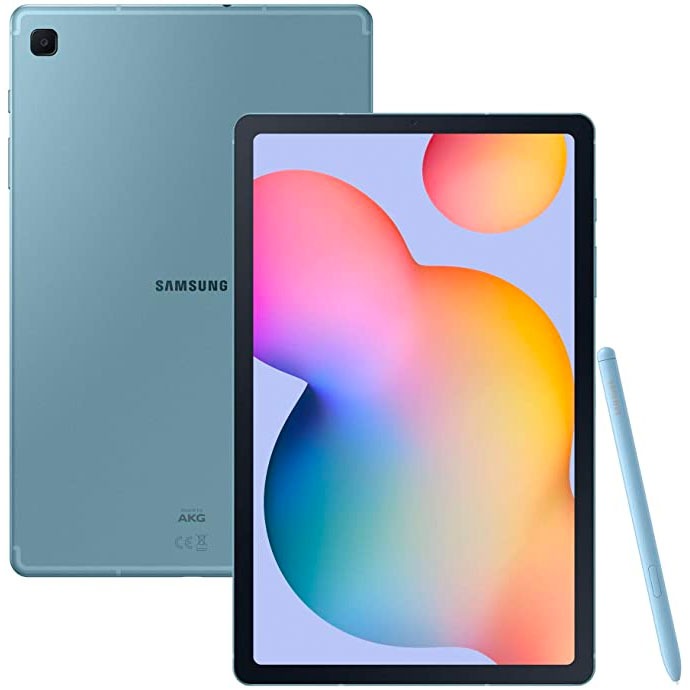 Advantages of Mid-Range Tablets:
Overview
Affordability: The most significant advantage of mid-range tablets is their price. They offer a considerable performance-to-price ratio, making them accessible to a wider audience.
Balanced Performance: For most everyday tasks, mid-range tablets provide sufficient performance. This includes web browsing, email, social media, watching videos, and using common apps like word processors and spreadsheets.
Longevity: Mid-range tablets often receive software updates for a few years, ensuring a reasonable lifespan. This means you won't be left with an outdated device too soon.
Portability: These tablets are usually lightweight and easy to carry, making them ideal for on-the-go use and travel.
Affordability: A Smart Investment
One of the primary reasons why mid-range tablets are worth considering is their affordability. In a world where the latest high-end gadgets come with eye-watering price tags, mid-range tablets offer a breath of fresh air. They provide an excellent balance between features and cost, making them a smart investment for budget-conscious consumers.
With mid-range tablets, you can enjoy the benefits of a versatile computing device without breaking the bank. This affordability opens up the world of tablets to a broader audience, including students, young professionals, and families. Whether you're a student looking for a device to aid in your studies or a parent seeking a tool for both work and leisure, mid-range tablets make technology accessible without compromising on quality.
Balanced Performance: Meeting Everyday Needs
Another compelling advantage of mid-range tablets is their ability to meet the performance demands of everyday tasks. For most users, a tablet serves as a hub for web browsing, checking emails, staying connected on social media, and consuming multimedia content. Mid-range tablets excel in these areas, offering smooth and responsive performance that ensures a seamless user experience.
Whether you're streaming your favorite TV shows, working on documents, or engaging in video calls, mid-range tablets can handle these tasks with ease. They strike the perfect balance between processing power and cost, making them suitable for the majority of users who don't require the sheer horsepower of high-end devices.
Mid-range Tablet 2: Apple 10.2-inch iPad 2021 64GB
It may feature an out dated design but the 9th generation iPad is still a very capable tablet with a 10.2-inch Retina Display, 10 hours battery life and support for Apple Pencil albeit Gen 1. Updates from previous generation include Powerful A13 Bionic processor with 20% faster GPU and 12MP Ultra Wide front camera that supports Centre Stage. For a future proof design, switch up to iPad 10.9-inch 10th gen 2022 with new full display design but still only supports Apple Pencil Gen 1.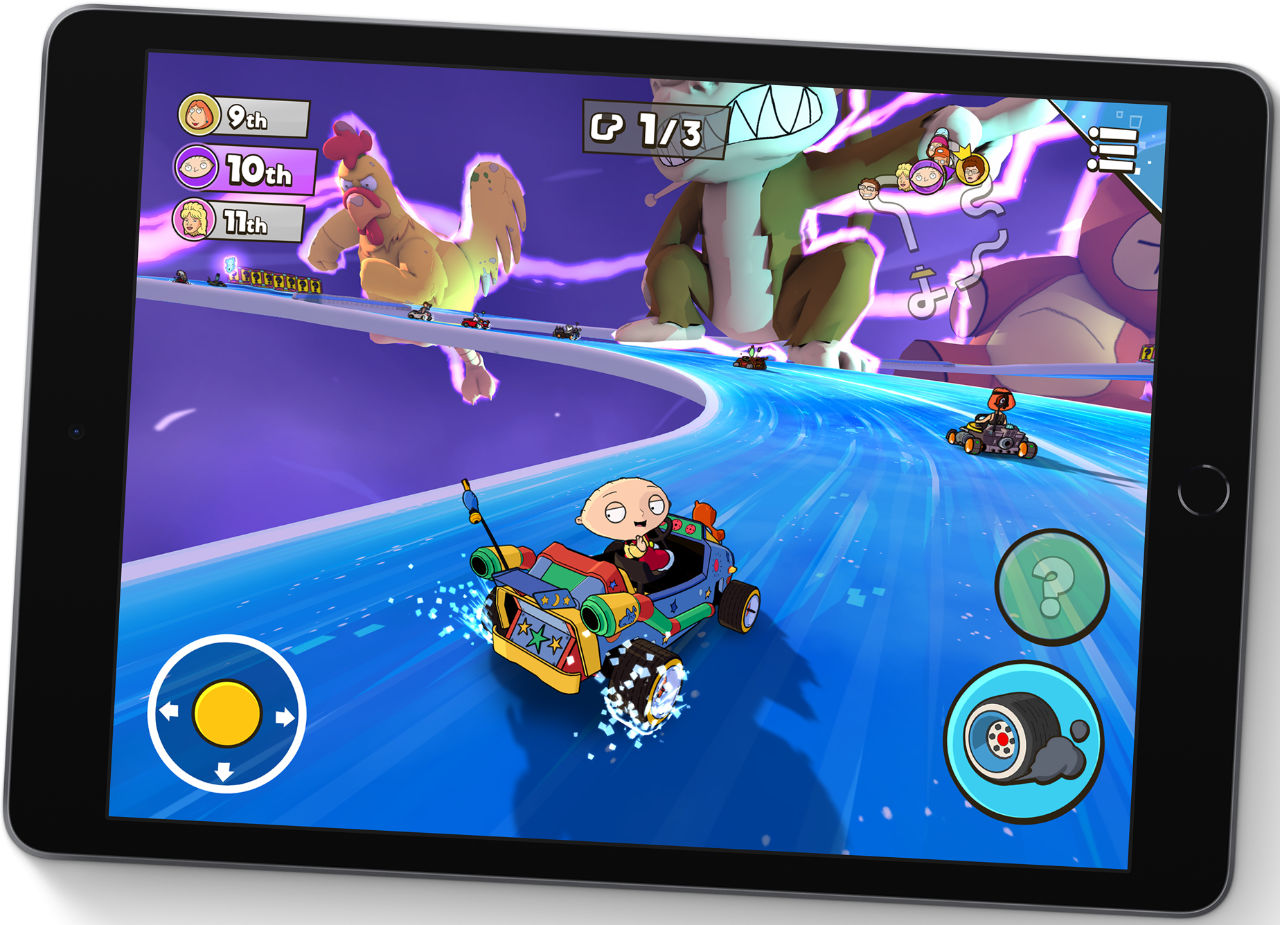 Longevity: Staying Current with Software Updates
In a rapidly evolving tech landscape, software updates are crucial for security, bug fixes, and new features. Mid-range tablets often receive software updates for a few years after their release, ensuring that your device remains up-to-date and secure. This extended support means you won't be left with an outdated tablet too soon, providing peace of mind and ensuring a reasonable lifespan for your investment.
These regular updates also mean that you can continue to enjoy the latest features and improvements in the operating system and apps, enhancing your tablet's functionality over time. This longevity is particularly important for those who want their tablets to remain relevant and functional for an extended period.
Portability: Lightweight and Convenient
Mid-range tablets are designed with portability in mind. They are typically lightweight and compact, making them ideal companions for on-the-go use and travel. Their slim profiles and manageable sizes fit comfortably in backpacks, purses, or even jacket pockets, ensuring you can carry them wherever you go.
Whether you're a frequent traveler, a student moving between classes, or a professional attending meetings, the portability of mid-range tablets ensures you always have a versatile computing device at your fingertips. Their convenience extends beyond mobility, as they are also easy to hold and use while standing or sitting, making them adaptable to various situations.
Mid-range Tablet 3: Samsung Galaxy Tab A8 10.5-inch Tablet 64GB
Second Samsung Galaxy Tab on our list, this time from the A series. Hailing from early 2022, the 10.5-inch Galaxy Tab A8 tablet packs FullHD+ resolution, up to 4GB RAM and 128GB storage with up to 1TB microSD storage expansion. To keep it going all day and then some, it has a high capacity 7040mAh capacity battery like on the S6 above. Multitasking, media streaming, live lesson screen recording, facial recognition and parental control are some of the device's selling points. Plus, it is equipped with Dolby Atmos enabled quad speakers system great for that all immersive movie experience.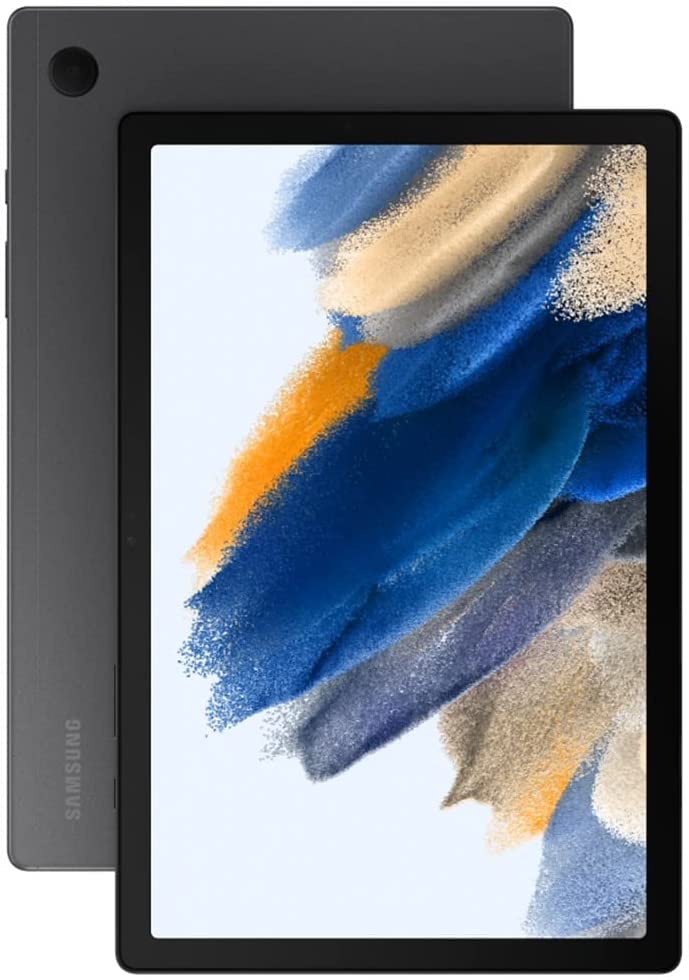 Samsung Galaxy Tab A8 on Amazon
Disadvantages of Mid-Range Tablets:
Overview
Limited Gaming and Heavy Tasks: If you're into graphic-intensive gaming or resource-intensive tasks like video editing, a mid-range tablet may not provide the performance you need.
Camera Quality: While functional, mid-range tablet cameras aren't on par with high-end smartphones or dedicated digital cameras.
Display and Build Quality: Mid-range tablets might lack the high-resolution displays and premium materials found in high-end models.
Less Future-Proofing: If you're looking for a device that will stay relevant for several years, high-end tablets might be a better choice due to their more advanced hardware.
Limited Gaming and Heavy Tasks: Performance Constraints
One of the notable drawbacks of mid-range tablets is their performance limitations when it comes to graphic-intensive gaming and resource-intensive tasks like video editing. While they excel in handling everyday tasks and casual gaming, they may struggle with demanding applications that require a significant amount of processing power and graphics capabilities.
For avid gamers who crave the latest titles with stunning visuals and high frame rates, or for professionals who rely on tablets for heavy-duty content creation, a mid-range tablet may not provide the level of performance needed to deliver a smooth and responsive experience. In such cases, investing in a high-end tablet or a specialized device may be a more suitable choice to meet these demanding requirements.
Camera Quality: Functional but Not Exceptional
Mid-range tablets often come equipped with functional cameras that are suitable for video calls, casual photography, and scanning documents. However, they fall short when compared to the camera quality found in high-end smartphones or dedicated digital cameras.
If photography is a significant aspect of your tablet usage, and you expect to capture high-quality images and videos, mid-range tablets may leave you wanting more. The image sensors, lenses, and processing capabilities in mid-range tablets are usually basic, and they lack the advanced features and image quality enhancements found in premium devices.
Mid-range Tablet 4: Lenovo Tab P11 2nd Gen 11.5-inch Tablet 128GB
The 2nd gen Tab P11 from Lenovo offers comes with a huge 11.5-inch 2K cinematic display with a high 120Hz display and is equipped with a quad speaker system that supports Dolby Atmos. The big display is also great for multitasking which is why Lenovo chose Android 12L with new taskbar, split screens and optimised layout. Bigger display equals bigger chassis, enough to accommodate an ultra high capacity 7700mAh battery to keep you going all day up to 10 hours. As a productivity tablet, it works with Windows PC as an external touch monitor using Lenovo Freestyle and supports keyboard cover with trackpad and precisou Pen 2 both of which are available as bundled purchase.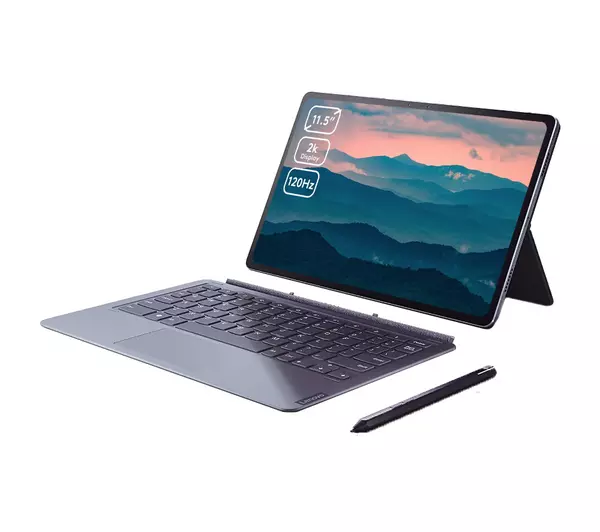 Display and Build Quality: Compromises for Cost Savings
To maintain affordability, mid-range tablets sometimes make compromises in display and build quality. While these tablets offer good-quality displays with sharp visuals and vibrant colors, they may not reach the same level of excellence as high-end models. You might encounter lower resolutions, less impressive brightness levels, and narrower color gamuts.
Additionally, mid-range tablets might feature more modest build materials and construction. They may not possess the premium aesthetics and luxurious materials found in their high-end counterparts. While this doesn't affect their functionality or durability, some users prioritize the look and feel of their devices and might be willing to invest in a premium model for a more premium experience.
Less Future-Proofing: Keeping Up with Advancements
Technology evolves rapidly, and high-end tablets often feature the latest hardware advancements, including cutting-edge processors, improved graphics, and innovative display technologies. Mid-range tablets, on the other hand, might incorporate slightly older or less advanced components to keep costs down.
If you're seeking a tablet that will stay relevant and competitive in terms of performance and features for several years, a high-end tablet might be a better choice. These top-tier devices tend to have more advanced hardware and are more likely to support the latest software updates and features for an extended period, offering a more future-proof investment.
Mid-range Tablet 5: Lenovo Tab P12 12.7-inch Tablet 128GB
For something a even bigger but not more expensive, check out the Lenovo Tab P12. The mid-range tablet comes with a huge 12.7-inch display, almost as big as the iPad Pro 12.9. Even with the Tab Pen Plus stylus include in the box, it is still cheaper than the Lenovo Tab P11 but you don't get the keyboard. What we love about the Tab P12 beyond the big and bright 3K display are the spacious 4GB memory and 128GB storage, fingerprint sensor, dual microphone and quad speaker setup from JBL for immersive Dolby Atmos experience. The octa-core chip from MediaTek, the Dimensity 7050 is powerfull enough to push the frame rates on graphic heavy games and to keep you going the 10200 mAh battery lets you stream videos for up to 10 hours. To pick it right back up, use a 30W charger.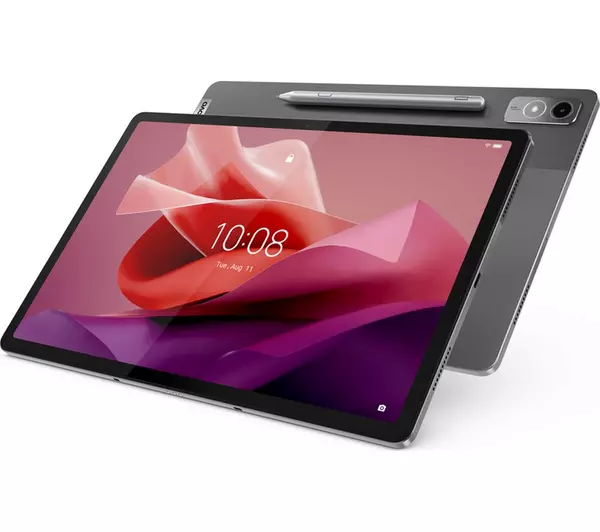 Conclusion:
Whether mid-range tablets are worth considering depends on your specific needs and budget. If you're primarily using a tablet for everyday tasks, entertainment, reading, and light productivity, a mid-range tablet can provide excellent value for your money. They strike a balance between performance and cost that suits the needs of most users. However, if you require cutting-edge performance, top-notch display quality, or plan to use your tablet for resource-intensive tasks, you might want to invest in a high-end tablet.
In the end, the worthiness of a mid-range tablet depends on your individual priorities, and it's always advisable to research and compare specific models to find the one that best suits your needs. Regardless of your choice, the tablet market offers a wide range of options to cater to various preferences and budgets. We leave you with 5 more mid-range tablets with even lower price tags:
Related: Tablets – The Ultimate Buying Guide Made Simple: How to buy a new tablet