It has taken us a while but, here it is, our review on Xiaomi Pad 5, a seriously powerful yet affordable tablet powered by flagship level Snapdragon 860 chip. Released at the end of 2021, the tablet is still relevant and capable, emerging as a compelling offering in the mid-range tablet segment, presenting a combination of features usually reserved for more expensive counterparts.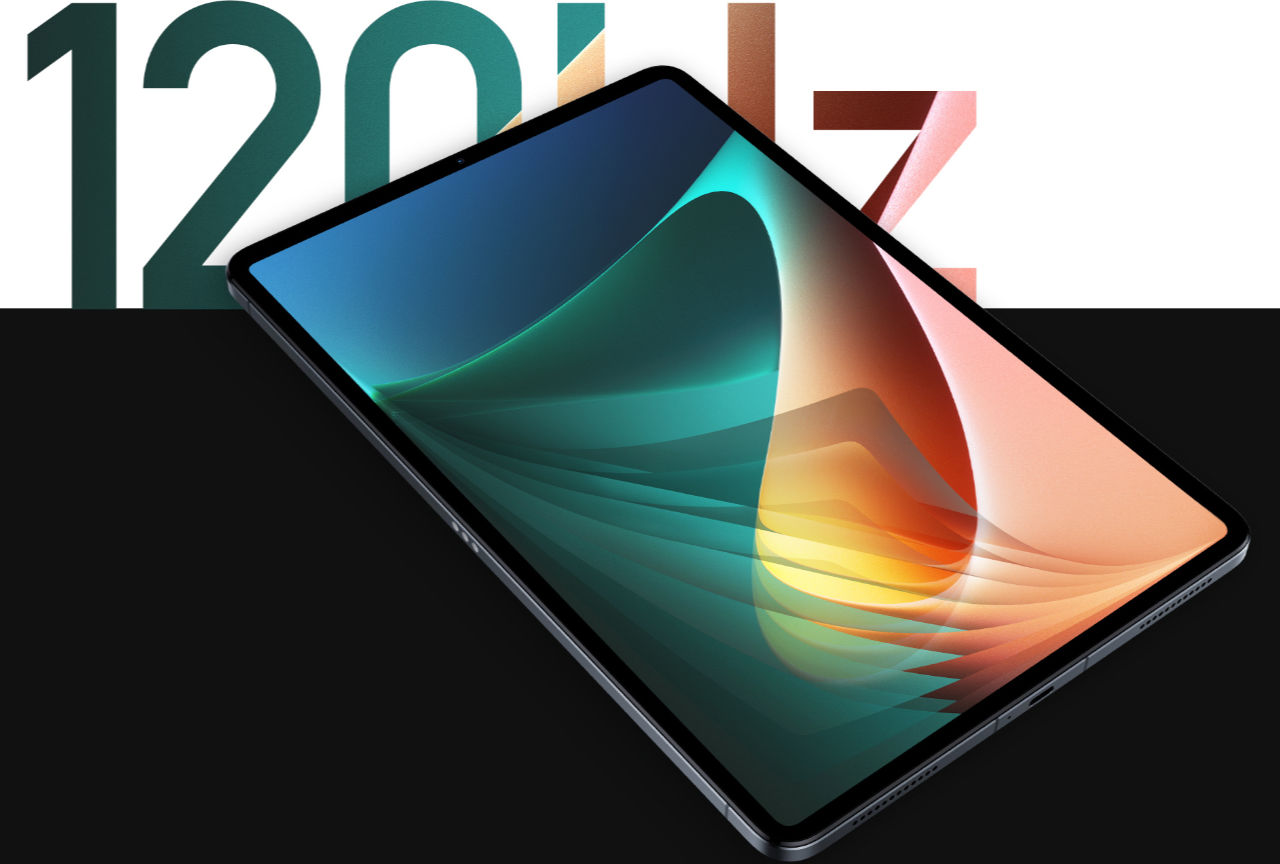 Cost Performance Ratio
When Apple is banging on about performance and efficiency ratio, using little power to derive maximum performance from their chip, they always come at a premium. There is no mention of cost to performance ratio in their events. What truly differentiates Xiaomi Pad 5 from other tablets in its class is the delicate balance it strikes between cost and performance.
In a market segment crowded with devices that often compromise key features to meet a price point, the Pad 5 sidesteps many of these pitfalls. Its impressive specifications, coupled with Xiaomi's reputation for delivering reliable hardware at competitive prices, ensures that consumers receive significant value for their money. It doesn't come with a budget level price tag but it delivers on value with a reasonable and affordable price yet pushes maximum performance.
What we love about the Xiaomi Pad 5
At the forefront of the Xiaomi Pad 5's standout features is its 11-inch WQHD+ display. With a resolution of 2560 x 1600 pixels, it offers crystal clear visuals which are further enhanced by a fluid 120Hz refresh rate. This ensures that whether you're scrolling through web pages, watching movies, or playing games, everything appears buttery smooth. Complementing this visual treat is the quad-speaker setup, finely tuned by Dolby Atmos. This audio configuration ensures that users get a rich, immersive sound experience, making multimedia consumption a delight.
Then there is all that raw power
Under the hood, the Qualcomm Snapdragon 860 chipset ensures that the tablet can handle a range of tasks, from casual browsing to more intensive applications. This versatility is bolstered by the compatibility with the Xiaomi Smart Pen. While sold separately, this accessory transforms the Pad 5 from merely a consumption device to a productivity tool. Whether sketching, doodling, or taking notes, the Smart Pen experience on the Pad 5's responsive screen is a testament to Xiaomi's attention to users who seek both entertainment and work capabilities in a single device.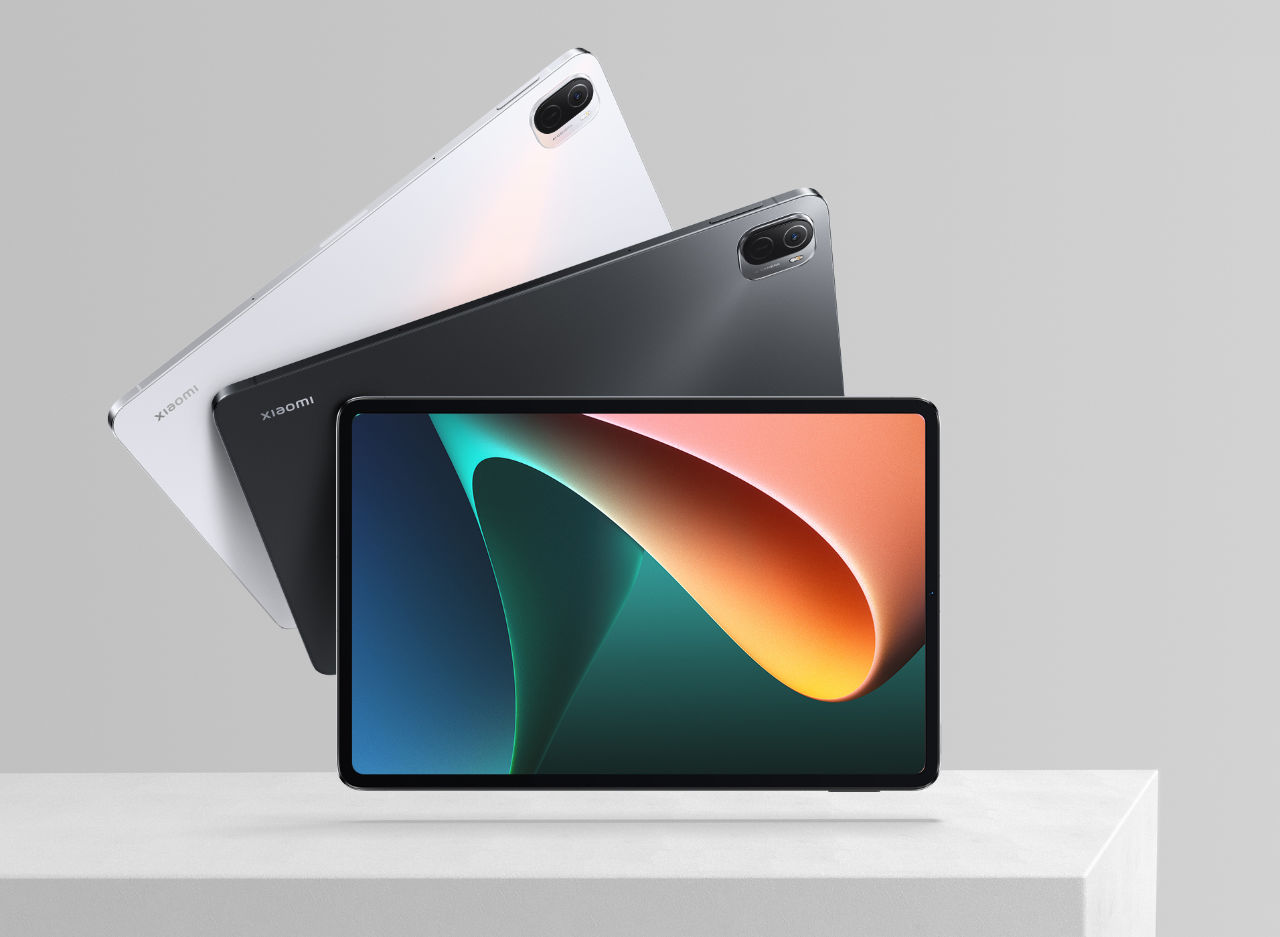 Blow-by-Blow Account of the Great Value We Spoke Of…
So here are the five things we like about the Xiaomi Pad 5 and we are sure you will agree with us when we say how amazingly good value the tablet is.
Design and Build: Solid build quality, period
The Xiaomi Pad 5 boasts a sleek and minimalist design. The metal body offers a premium look and feel, comparable to more expensive tablets in the market. With a weight of around 511 grams, it's lightweight enough for prolonged use without causing too much strain.
Display: Fast 120Hz and high 2K resolution display with 500nits goodness
The 11-inch WQHD+ (2560 x 1600) display is one of the highlights of the Pad 5. Colors are vibrant and punchy, and the 120Hz refresh rate ensures smooth transitions and scrolling. It's great for multimedia consumption, be it watching movies, reading, or casual gaming.
Performance: Proven Performance coupled with spacious memory and storage.
Powered by the Qualcomm Snapdragon 860, the Xiaomi Pad 5 offers reliable performance. While it might not be on par with the flagship chipsets used in premium tablets, for its price segment, it offers excellent value. Most tasks, including multitasking and medium-grade gaming, are handled with ease thanks to its 6GB memory and 128GB or 256GB storage options.
Software: MIUI is clean and easy to use
Running on MIUI for Pad, which is based on Android, the user interface is clean and intuitive. Xiaomi has made notable improvements over the years to make the UI more user-friendly. However, MIUI might come with some bloatware, which some users might find unnecessary.
Battery Life: All day for sure with fast charging support
With a 8720mAh battery, the Pad 5 provides satisfactory battery life. Depending on usage, it can last a whole day on a single charge. Additionally, the 22.5W fast charging ensures that the tablet is juiced up in a reasonable amount of time. Here are the figures that matter:
over 5 days of music playback
over 16 hours of video playback
over 10 hours of gaming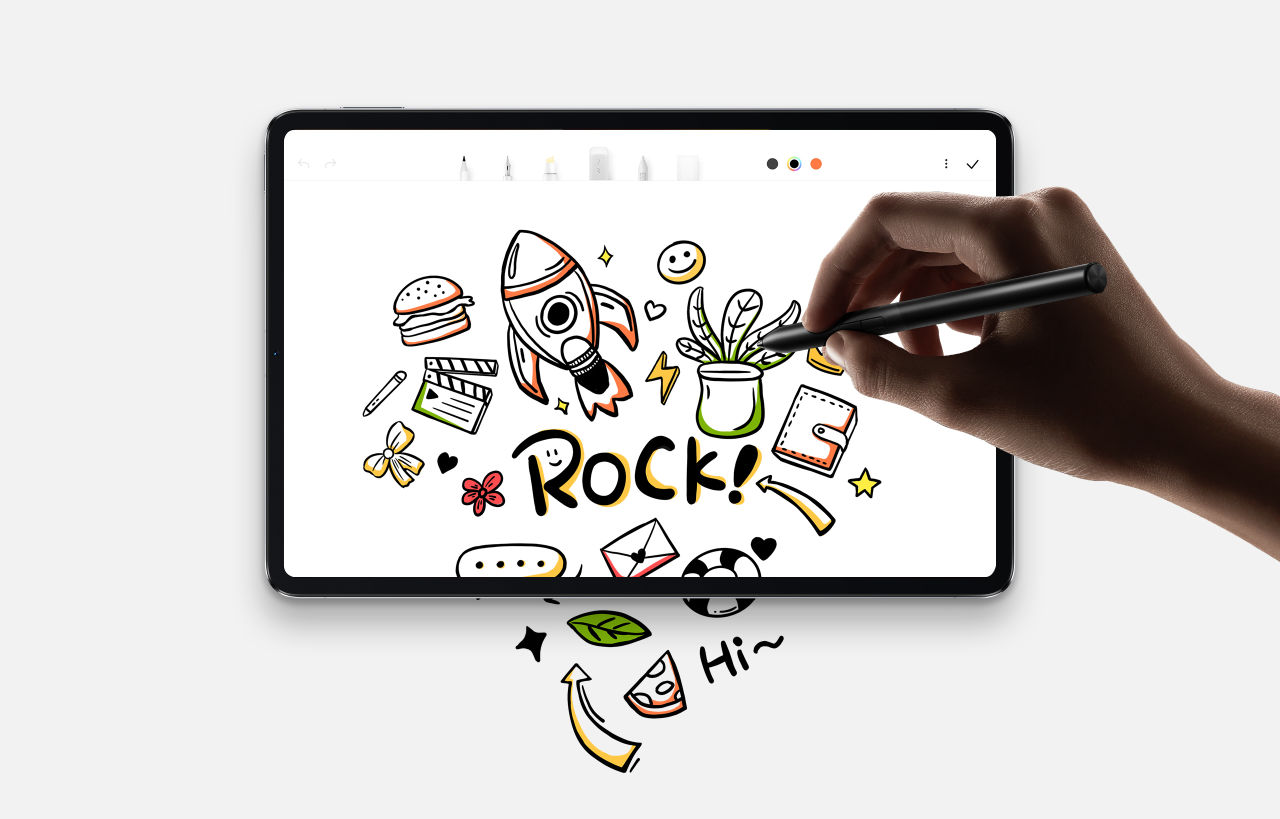 Additional Features: What else do you get
The tablet supports Xiaomi Smart Pen, which is sold separately. This can be beneficial for users who like to doodle, sketch, or take notes. The Xiaomi Smart Pen, tailored for use with the company's tablet lineup, represents Xiaomi's foray into enhancing tablet interactivity and productivity. Meticulously designed, this stylus offers pinpoint precision, ensuring that every stroke or note is captured with finesse.
The Smart Pen attaches magnetically to the long edge of the tablet akin to iPad Pros and will charge up fully from zero in 18 minutes. A quick 60 seconds charge will give you 20 minutes of use so you will never be without a stylus for long. Plus the stylus lives up to the modern standards with 4096 level of pressure sensitivity support for better precision and accuracy.
Whether you're a digital artist sketching intricate designs, a student jotting down lecture notes, or a professional marking up documents, the Smart Pen promises responsiveness and accuracy. Featuring pressure sensitivity and tilt recognition, it caters to nuanced hand movements, allowing for a range of artistic expressions. Its seamless integration with the Xiaomi Pad 5 and other compatible devices underscores the company's vision of a holistic tablet experience, merging creativity and functionality.
Last but not least we mentioned this earlier on the article, the quad-speaker firing setup tuned by Dolby Atmos is another plus, delivering rich sound quality and perfect stereo imaging in landscape format. The ultra large amplitude speakers push out powerful sound and tunes for cinematic sound.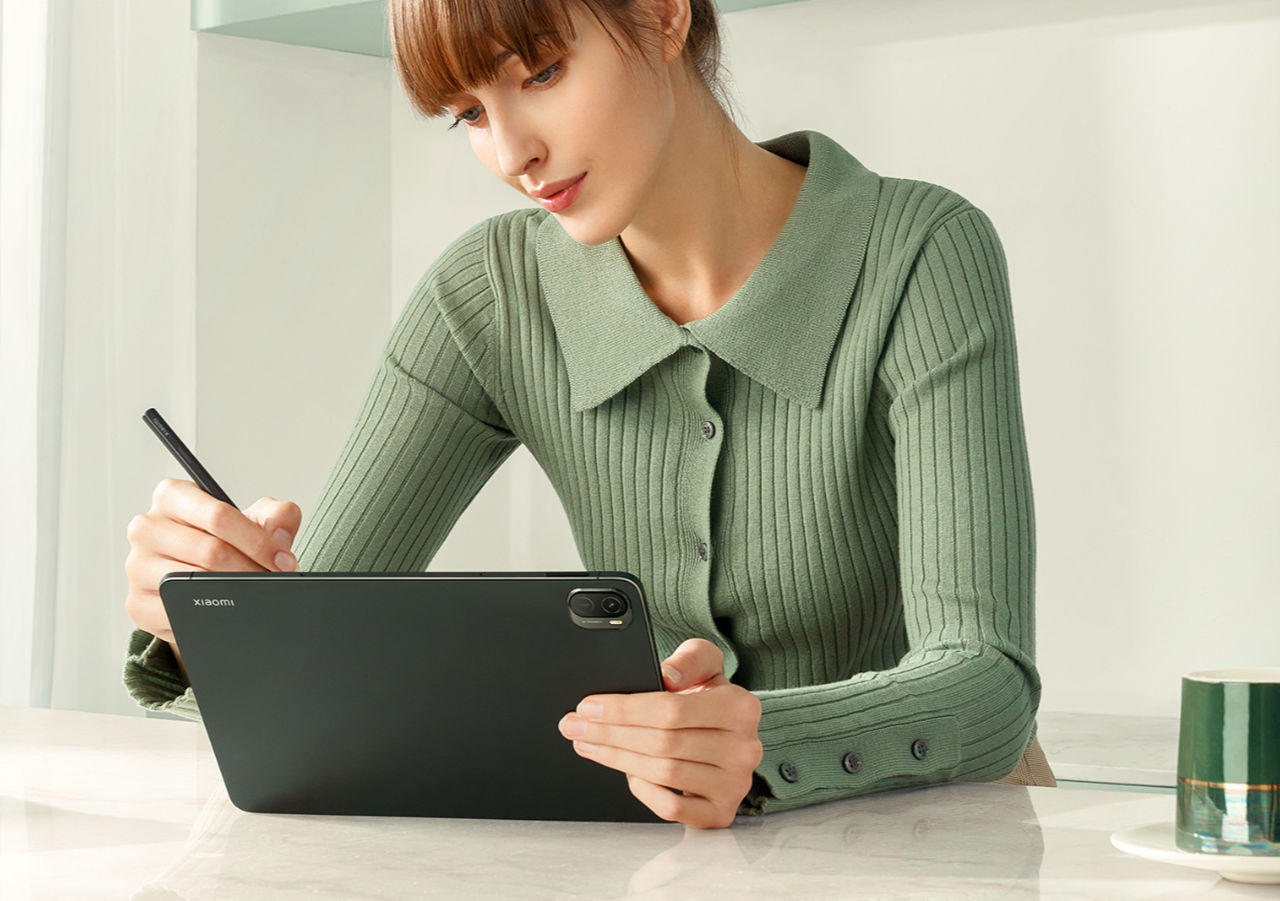 What we thought could be better
It's not all sunshine and rainbows with the Xiaomi Pad 5. One glaring omission is the lack of an official IP rating for water and dust resistance. Many of today's tablets and smartphones, even in the mid-range segment, come with some degree of environmental protection. The absence of such a rating on the Pad 5 means users will have to be extra cautious around water and dusty environments, limiting its utility in certain scenarios.
Another limitation is the lack of expandable storage via a microSD slot. In an era where multimedia consumption, app installations, and data storage needs are constantly increasing, having the option to expand storage can be invaluable. Being restricted to the device's inbuilt storage can be constraining, especially for users who prefer offline storage or wish to keep a vast array of files and apps on hand.
Lastly, MIUI, while polished in many respects, does come with its fair share of bloatware. These pre-installed apps, some of which might not be useful for every user, can take up precious storage and sometimes hamper the user experience. Although Xiaomi has made strides in optimizing its user interface, a more streamlined software experience without the excess baggage would undoubtedly elevate the overall user satisfaction. Here is a quick summary:
No official IP rating for water and dust resistance.
No expandable storage via a microSD slot.
Some users might find MIUI's bloatware bothersome.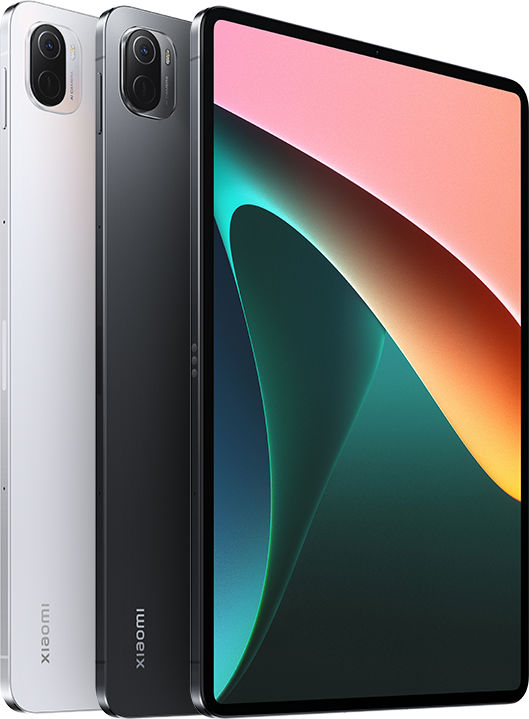 Final Thoughts
The Xiaomi Pad 5 is an impressive mid-range tablet that offers a lot of value for its price. Its beautiful display, reliable performance, and sleek design make it a worthy competitor in the tablet market. It's particularly suited for those who want a tablet for multimedia consumption, casual gaming, and basic productivity tasks without breaking the bank.

We leave you with the pros and cons of the Xiaomi Pad 5 tablet below:
Pros:
Design & Build: Sleek, minimalist design with a premium metal body.
Display: Vibrant 11-inch WQHD+ (2560 x 1600) display with a smooth 120Hz refresh rate.
Performance: Reliable performance powered by the Qualcomm Snapdragon 860.
Battery Life: Satisfactory endurance with its 8720mAh battery and 22.5W fast charging support.
Audio: Quad-speaker setup tuned by Dolby Atmos for a rich sound experience.
Software: Intuitive MIUI Custom Skin for Pad over Android, offers a clean user interface.
Accessory Compatibility: Supports Xiaomi Smart Pen, enhancing productivity and creativity.
Cons:
No IP Rating: Lacks official water and dust resistance.
Storage Limitations: No option for expandable storage via a microSD slot.
Bloatware: MIUI comes with some pre-installed apps that might not be useful for all, potentially consuming unnecessary storage.
Xiaomi Pad 5 Alternatives
Just to throw a few more 11-inch tablets into the mix, here are 11-inch tablets, some around the ball park of the Xiaomi Pad 5 above in value while others are from more established brands like Amazon, Google and OnePlus.
Related: Tablets – The Ultimate Buying Guide Made Simple: How to buy a new tablet