So now you are stuck with four USB Type-C interface on your new MacBook Pro. How are you going to make the most of them. For starters, what about extra storage.
The Future is USB-C
The beauty of USB Type-C is it uses USB3.1 industry standard, the latest and fastest interface, 10Gbps also the fact that there is no right way up. Both ends are the same and can be plugged in any way, without even looking at it. It can also carry more power to charge-up even the laptop as seen on MacBook 12 and the new MacBook Pro or act as a power source. Apple boast charging the MacBook Pro from any port as well as provide charge for your devices.
The new Thunderbolt 3 interface also uses the same USB Type-C connector and port. This means every Thunderbolt 3 port will also work as USB-C port and peripherals designed for either Thunderbolt 3 or USB-C will work as soon as you plug them in. In terms of cables, the Thunderbolt 3 cables will also work as USB-C cable but for better speed and stability, you may want to invest in a good Thunderbolt 3 or USB-C cable depending on your device.
Finally, it won't take long before other manufacturers follow Apple's footstep in implementing Type-C connectors for their laptop, tablet and smartphones. We already see this in the smartphone market. At Colour My Tech we think the move to USB-C is eminent, the earlier you accept that, the sooner you get to take advantage of the new speed and ease of connectivity.  USB Type-A and Type-B as well as Mini-USB have been great, but we prefer USB-C
An absolute essential for photographers, designers, movie editors, video graphers or simply for backing up your data in a portable, bus-powered slim design. SSD based portable drives are also more compact and slim. so manufacturer even make it rugged and pocketable so you can take it for your next trek, outdoor adventure, or on-location shoot.
Top 5 Best Portable USB-C External Storage Drives for Mac & PC
We round up 5 of the best portable USB-C external storage drives for Mac and PC. These are either based on spindle hard drives or solid state drives. Depending on your budget or selection criteria be it size, speed or design, these drives ought to have you covered.
Our recommendation would be if you are after storage size and don't mind the wait, get a portable storage with hard disk drive with size up to 4TB, perfect for video footages and finalised videos. But, if value performance more, then any of the portable storage with Solid State Drive is your answer. Finally, if you don't mind forking out, there are portable storage offering both performance and size of up to 1TB.
One More: WD My Passport Ultra for Mac Portable External HDD USB-C – 2TB, 4TB, 5TB
Now for a closer look
Available in standard or aluminium enclosure (Pro), the SanDisk Extreme boasts transfer speeds of up to 550MB/s with the standard enclosure and up to 1050MB/s with the aluminium enclosure (Pro version below). It offers two types of cables, a pure USB-C cable Type C connectivity and a Type-C to Type-A adapter. To achieve those speeds, it complies with USB 3.1 Generation 2 standard.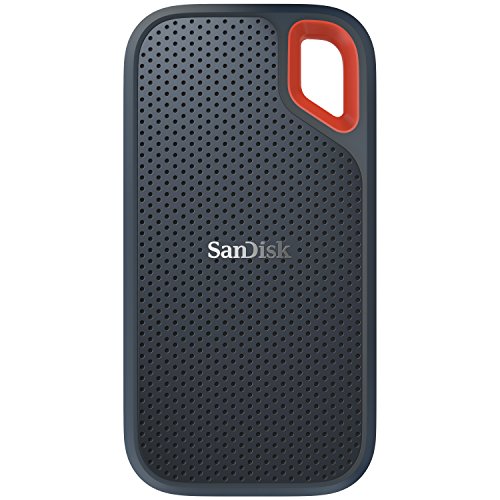 The SanDisk Extreme Pro has an aluminium enclosure. You get a ruggedised body design, one that is made to protect the SSD and dissipates heat at the same time. It is also water and dust resistant achieving the IP55 rating with its durable silicon coating. It is able to achieve a super high transfer speeds of up to 1050MB/s (read only) using in-house NVMe technology and USB3.1 Gen 2 interface. At this rate, it can be used for full-frame editing and no just to store videos meaning you can edit your videos right from the disk.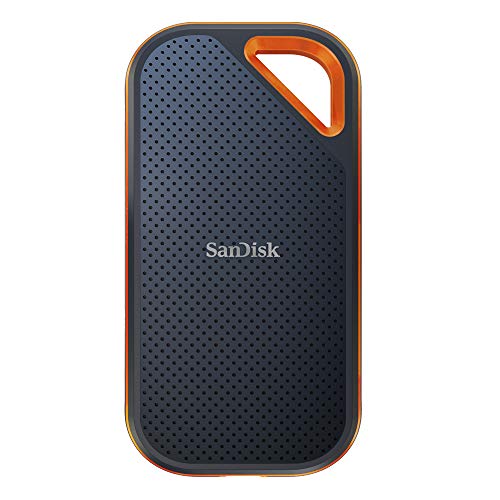 Dimensions: 110.26mm x 57.34mm x 10.22mm
All metal design, the Samsung T5 is yet another portable hard drive with USB-C connectivity and based on the super fast SSD storage. It is capable of transfer speeds of up to 540MB/s. It achieves this on the back of using V-NAND flash storage and USB 3.1 generation 2 interface. Measuring only 57.3mm wide x 74mm long, it is both small and light. In addition to that, the T5 is also shock proof and can take being dropped from up to 2 meters tall. The SSD portable storage includes USB Type C to C and USB Type C to A cables so it is compatible with all devices running Mac, PC or even Android. Choice of colours include Blue, Gold, Red and Black.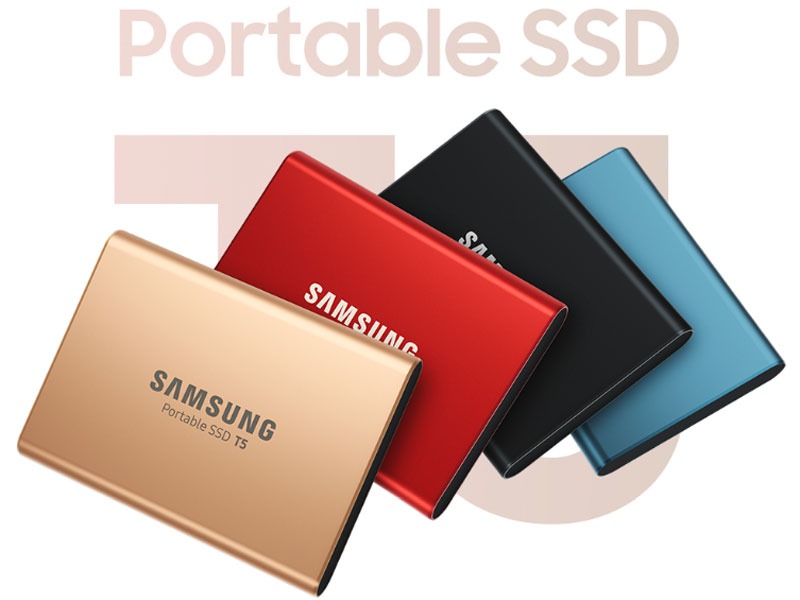 Dimensions: 74 x 57.3 x 10.5 mm
While not as rugged as the Samsung T5 or the SanDisk Extreme PRO, both of which use metal chassis, the WD My Passport SSD is still based on super fast flash storage achieving transfer speeds of up to 540MB/s. Designed to withstand a drop of up to 6.5 feet (1.98 metres), the drive is actually smaller than SanDisk Extreme PRO but not quite as small as the Samsung T5. The drive comes with both USB Type-C and USB Type-A cables using USB 3.1 Gen 2 interface, plus it is compatible with USB 2.0 and 3.0.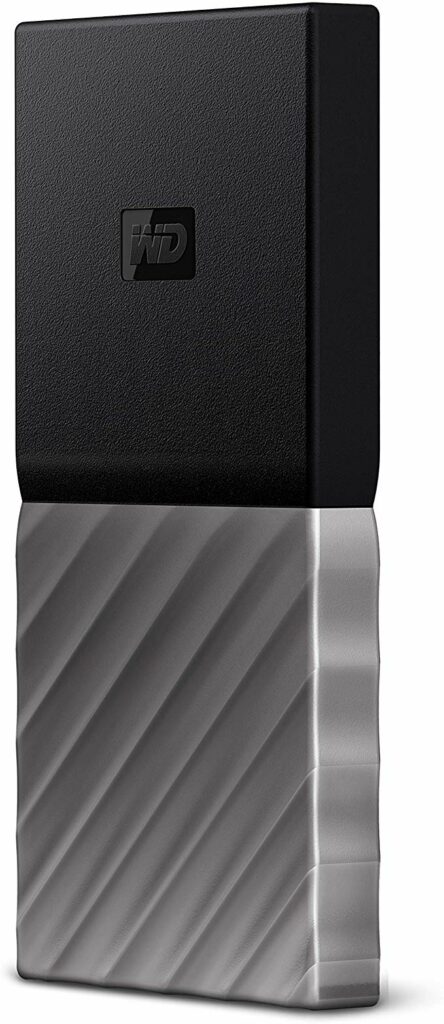 Dimensions: 90mm x 45mm x 10mm
Designed to work with Mac and Time Machine, the WD My Passport is compatible with both USB-C or USB-A via USB 3.0 hardware interface. Both cables are included. As with other portable storage with USB-C we have seen so far, it can also be password protected with hardware encryption. It is however based the a conventional spindle hard drive as oppose to flash storage making it bigger, cheaper and slower. But it makes up for it in storage capacity as you can go beyond 2TB, and choose a 3TB, 4TB or even a whooping 5TB version for extra storage. Please note that the 4TB and 5TB versions while they take up the same footprint are chunkier.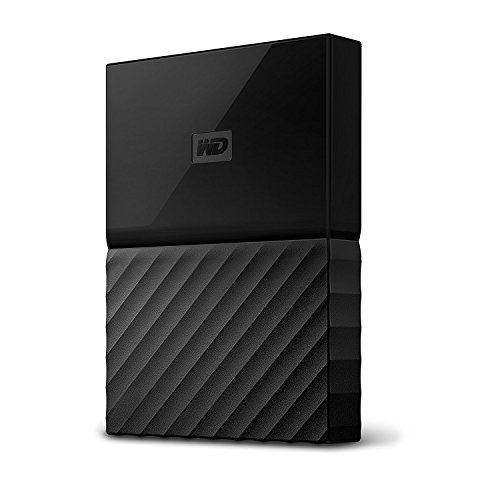 Next we have the Lacie Mobile Drive, a portable external hard disk drive that also supports both USB-C and USB-A connectors. This is also a portable hard drive based on conventional spindle based storage. It features the iconic metal body design Lacie is known for especially that brushed aluminium finish. Nice touches includes the diamond cut edges to stand out from your usual plastic case. Again, the 4TB and 5TB versions are unavoidably chunkier compared to 1TB and 2TB versions.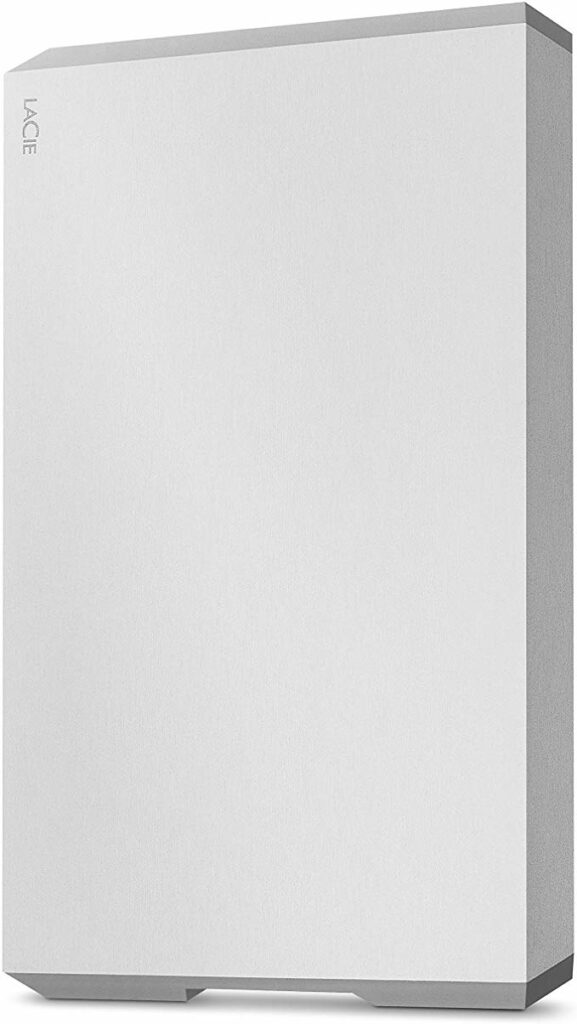 Last but not least, another entry from Western Digital, this time the WD My Passport Ultra. The My Passport Ultra is USB-C ready using USB 3.0 hardware interface. Being Mac compatible also means that it is Time Machine ready so you can plug it in and start backing up. A USB3.0 Type A cable is included should you be looking to use the Mac portable hard drive with the iMac. Like other Passport portable drives, it features a plastic body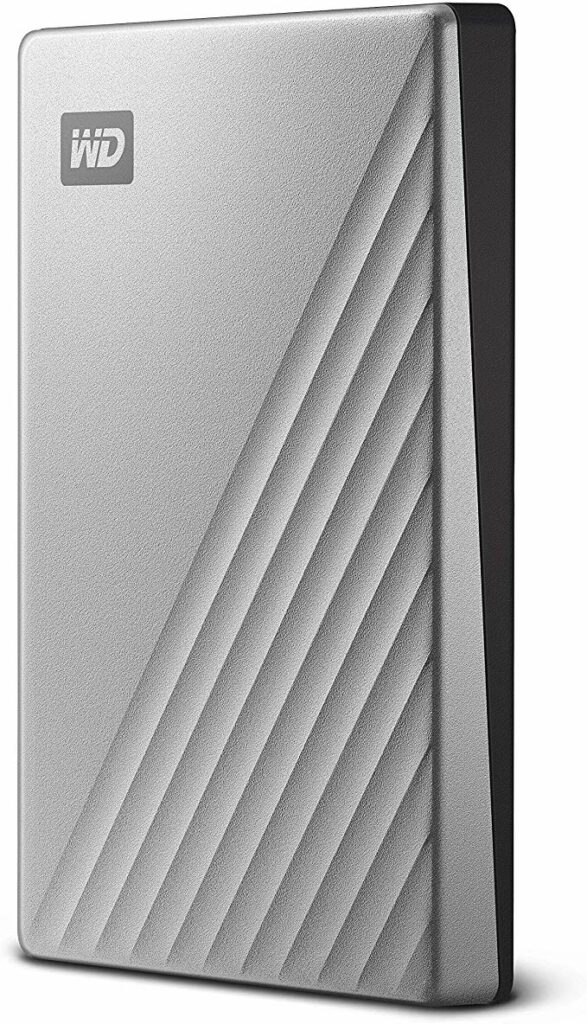 OTHERS
BONUS: Samsung T3 Portable SSD – 250GB, 500GB, 1TB, 2TB SSD, SHOCK-PROOF, COMPACT
The G-DRIVE Type-C Portable Drive from G-Technology uses the cheaper Hard Disk Drive, making it more affordable compared to portable storage based on Solid State Drives. Still, G-Technology managed to create a tidy little slim package, in a stylish bevelled aluminium case. If money is not the issue, go for the G-DRIVE Slim SSD also with USB-C interface, also featured on our list.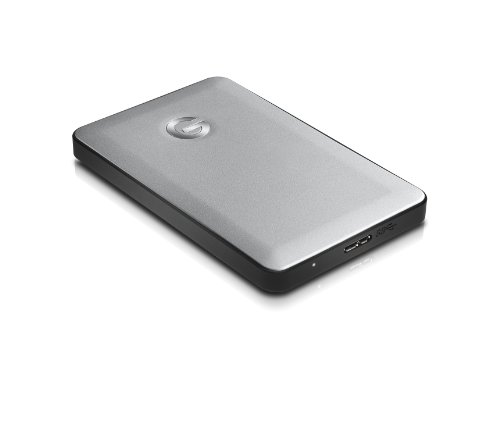 USB Type-C and 7200RPM technology delivers outstanding performance
Up to 136MB/s transfer rates with USB3.1 Gen 1 standard with USB-C connectivity
Thin, beveled aluminium case for easy portability
Stores plenty of videos, photos, documents and music
Bus-powered – no need for a separate power connection
Plug-and-play macOS setup with Time Machine compatible
---
LaCie Porsche Design series has been around for a while. The USB-C Mobile Hard Drive is just the natural path for LaCie to ensure that all corners of portable storage are covered. So if you are looking for Thunderbolt 2 or Thunderbolt 3 storage, LaCie will have it. The USB-C drive delivers speeds of up to 5 Gbps for rapidly transferring data to and from your USB-C–enabled MacBook or Thunderbolt 3 (USB-C)–enabled MacBook Pro. The drive also ensures compatibility with Mac computers and PCs that have standard USB (USB-A) ports, thanks to an included USB-C to USB-A cable.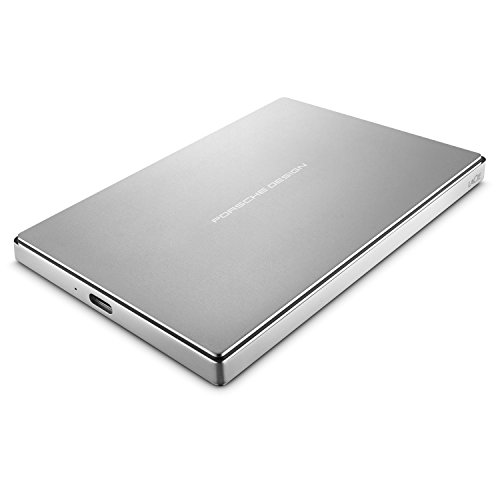 USB-C connectivity for current and future systems
Compatible with USB 3.0 ports using included adapter cable
Delivers speeds up to 5 Gbps
Lightweight and sturdy all-aluminum enclosure by Porsche Design. The 4TB version seen in the middle below is a little thicker and you get a choice of silver, gold or rose gold colours.
---
Another entry from LaCie, this time the popular rubber surround, the Rugged USB-C portable drive combines rugged durability with cutting-edge USB-C connectivity. If you have to travel, for field work, to photoshoots or simply loves the outdoor, you cannot go wrong with LaCie Rugged.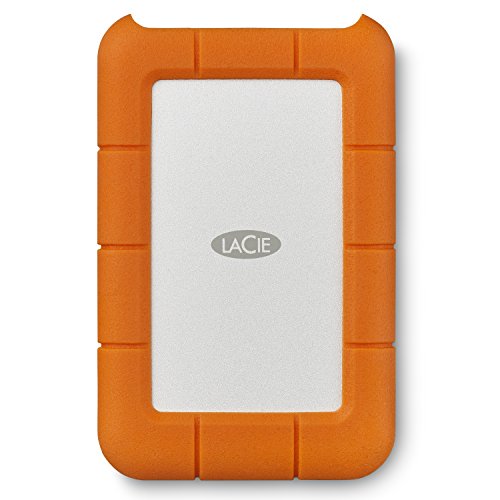 It offers extra physical protection for your hard drive, protecting the body hard drive and securing your data. Using the standard spindle hard discs meant you have a choice of 1TB to super huge 4TB, plenty of storage to take on anything. You can use the LaCie Rugged Mini USB-C as a shuttle drive to transport footage from set to post-production or to store a huge Lightroom library.
New USB-C connector for the latest MacBook Pro models included USB 3.0 adapter
Bus powered for mobile workflows
Drop-, crush– and rain-resistant for all-terrain use
Time Machine compatible
Easy cross-platform formatting utility
---
Another offering from G-Technology, the Slim SSD is super slim and offers storage options of 500GB or 1TB. All that space does not come cheap but it does mean that you get the best performance with your USB-C interface and super fast data read with Solid State technology delivering a throughput of up to 540MB/s. Just like the spindle hard disk drive version, the unit is covered in lightweight aluminium with a stylish design.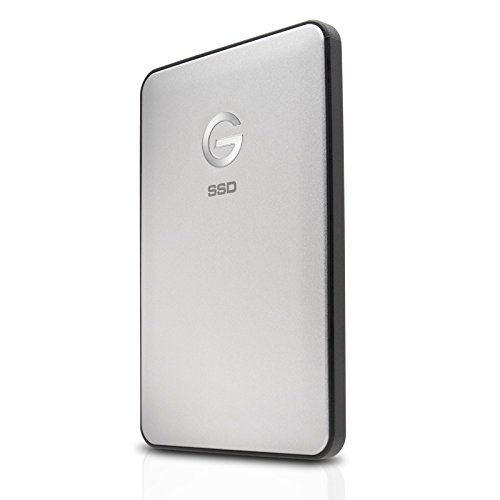 USB-C connectivity (USB 3.1 Gen 2) and SSD drive deliver transfers up to 540 MB/s
Sleek, lightweight aluminium case
Compatible with systems featuring Thunderbolt 3, USB-C or USB 3.0 using included Type-C to Type-A adapter cable
Bus-powered design eliminates the need for a separate power connection
Plug-and-play with Mac for peak performance with Time Machine compatible
Easily reformatted for use with Windows PCs
---
SanDisk Extreme 510 Portable SSD has a square profile. It combines the performance of a portable SSD with all-terrain durability and IP55-rated water-resistance. This is the second hard drive apart from the LaCie Rugged that is ruggedised but the difference is, the SanDisk Extreme 510 is based on SSD, with read speeds of up to 430MB/s and write speeds of up to 400MB/s.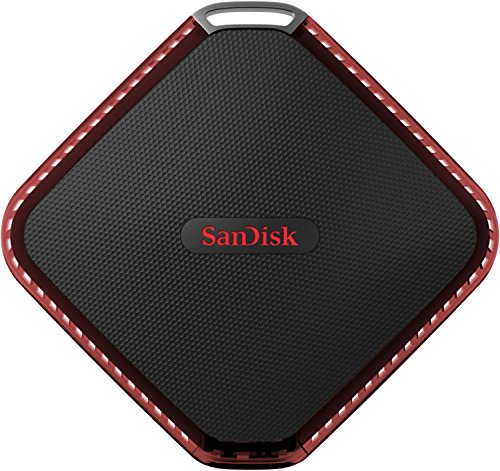 The tough, water-resistant SanDisk Extreme 510 Portable SSD offers a storage capacity of 480GB and 128-bit AES encryption for password protection, making it a must-have for your important files. This truly portable SSD clips securely onto your bag and is small enough to fit in the pocket.
Combines portable SSD performance with all-terrain durability and IP55-rated water resistance
480GB capacity high performance transfer drive
Read speeds of up to 430 MBps and write speeds of up to 400 MBps
128-bit AES encryption for password protection with SanDisk SecureAccess software encrypts private files
Rugged rubber bumper for added protection
Compatible with USB-C and USB 3.0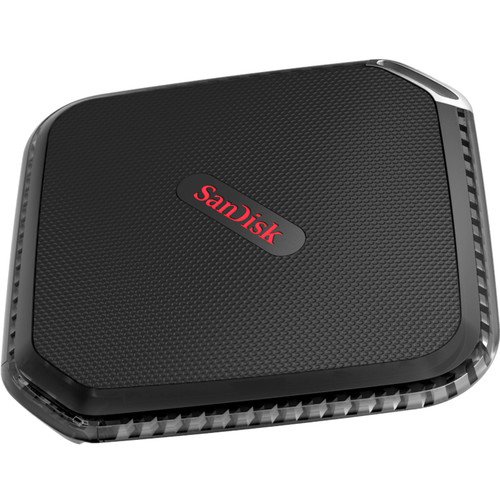 ---
BONUS: Samsung T3 Portable SSD – 250GB, 500GB, 1TB, 2TB

SSD, SHOCK-PROOF, COMPACT
Compact and lightweight with shock resistant metal body and superfast SSD performance, the Samsung T3 Portable SSD is a palm size drive with a USB 3.1 Type-C interface. While it comes with a Type-C to Type-A cable, those with the new MacBook Pro with Touch Bar and MacBook 12 will need a Type-C to Type-C cable. The drive offers amazing read/write speeds of up to 450MB/s. It has a metal outer body and special internal frame designed to withstand drops of up to 6.5 feet.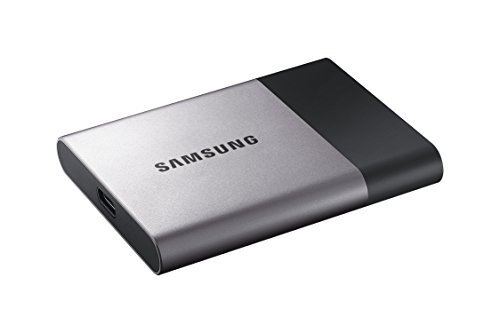 Portable Design with Internal SSD-level Performance

Superfast Read-Write Speeds of up to 450 MB/s
Shock Resistant & Secure AES 256-bit Hardware Encryption

Compatible with PC, Mac, & Android OS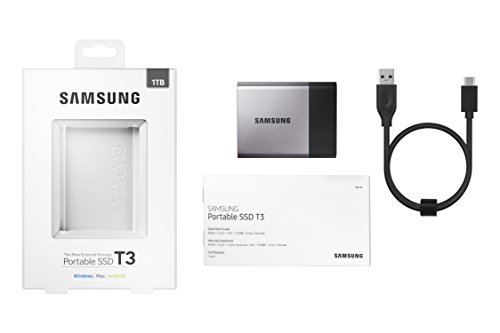 ---
OTHERS
So there you have it, our list of some of the Best Type-C hard drives in the market. Most hard drives are backward compatible with the inclusion on a Type-C to Type-A cable. Even if it does not come with you, you can find one in the market in case you need to access the data there on devices with Type-A ports only.
Finally, we look at another SSD based portable storage, from a relatively unknown manufacturer. We can't really ignore this offering as it does have an SSD drive inside to boot and come with the new USB3.1 Type-C connector, which is what this post is all about.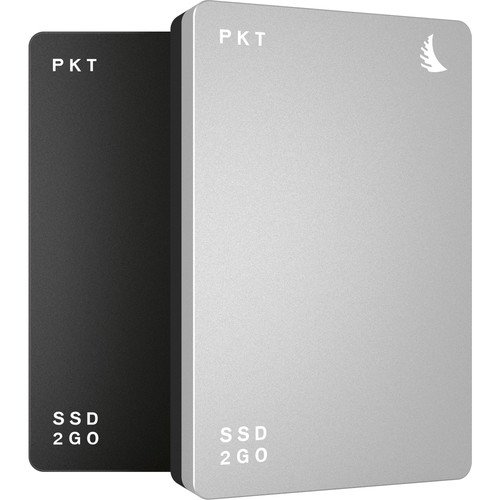 For the Desktop