If you have an old ultra portable in need of a bigger SSD, you have come to the right place. Here we considered 10 of the best budget M.2 SATA options available at the 240, 250 or 256GB range. These can be used to replace 64GB or 128GB SSD onboard your machine to inject life into an old system.
Early ultra portable laptops come with 64GB or 128GB M.2 SATA storage. Here, we look at 10 of the best options to double or quadruple the storage on your laptop. Our first consideration would be to go with a mid-size storage around 250GB. You can opt for bigger 512GB or 1TB options depending on what your system can support.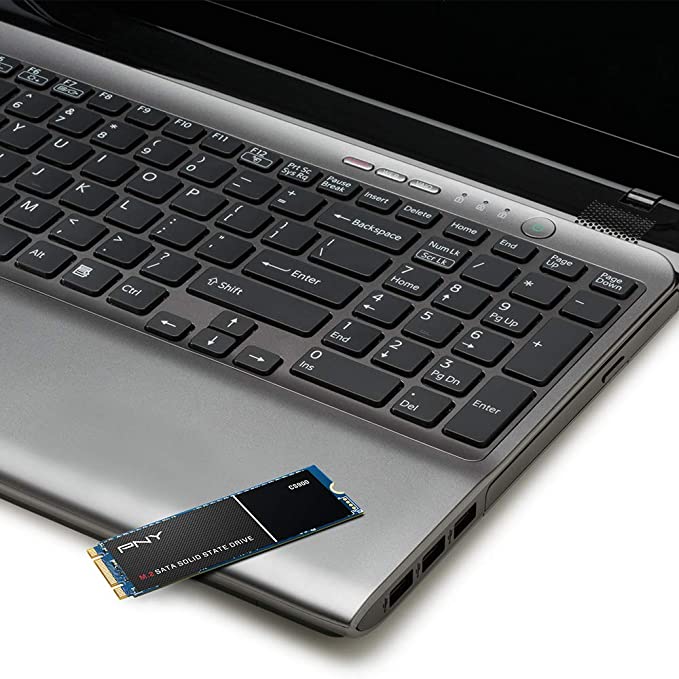 Identify the type of connector supported
Before we even consider one of these expansion cards, consider the type of interface your device supports. You can do this by looking at the type of connector and the size of your existing storage card. It is unlikely that your old ultraportable would support the latest M.2 NVMe SSD connector. It will most likely be a storage card with either the M.2 SATA connector of the mSATA connector, see image below.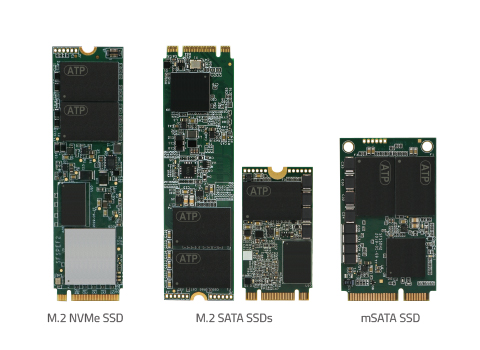 mSATA SSD and M.2 SATA SSDs are commonly in older ultraportables. What you need to watch out for are SSDs with M.2 connector. These are designed for either the older SATA and the newer and faster PCIe interface. The latter is used by high performance M.2 NVMe SSDs. For the purpose of this article, we will be looking at M.2 SATA SSDs.
To differentiate between mSATA SSD and M.2 SATA SSD is to look at the size of the card and contact edge. The mSATA SSD is wider more rectangular while the smaller M.2 SATA SSDs are available in two sizes both are narrow and oblong with one double the length of the other. mSATA SSD's also has a single offset notch in its contact array. The M.2 SATA SSDs on the other hand has two notches. Again, you will need to know which one to go by looking at the contact and room inside your laptop.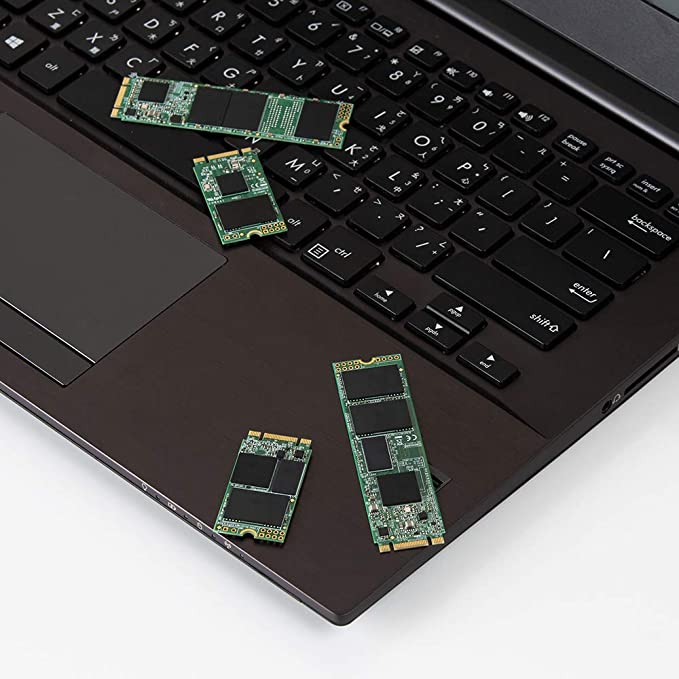 If your laptop has room for a full length M.2 SATA SSD, you can install either the full length or half length M.2 SATA SSD card. If there is only room for half length card (42mm), then you are limited to half length M.2 SATA SSD card. The contact of both full and half length cards are of course the same with two notches close to either ends. A stark difference to M.2 NVMe SSD where the contact is the same width but only has one notch, see image above again for reference.
What about 2.5-inch
You may have a laptop with the traditional spindle drive, commonly known as Hard Disk Drive (HDD) or hybrid Hard Disk Drive on your laptop. These 2.5-inch drive would use SATA connectors. Depending on the version, SATA II or SATA III, you can find replacement 2.5-inch SSD which are faster. SATA III can support up 600MB/s maximum, that's four times the standard HDD. You can find 2.5-inch SATA III SSDs to replace your HDD or smaller SSD in your laptop as a quick and cheap upgrade.
Best 240/250/256GB M.2 SATA SSD (2242) storage
Now for the main event, here is an overview of the fast storage based on Solid State Drive (SSD) with M.2 SATA 2242 interface.
Performance Comparison
Here is a table recording the read and write performance of the SSDs in our list.
| | | |
| --- | --- | --- |
| SSD | Read | Write |
| Kingston A400 240GB | 500 | 450 |
| Crucial MX500 250GB | 560 | 510 |
| PNY CS900 250GB | 535 | 500 |
| Samsung 860 EVO 250GB | 550 | 520 |
| Transcend MTS430S 256GB | 560 | 500 |
| Transcend MTS420S 240GB | 520 | 480 |
| Teamgroup MS30 256GB | 550 | 470 |
| KingSpec 256GB SSD | 550 | 500 |
| MyDigitalSSD SB2 256GB | 560 | 510 |
| Shark 250GB SSD | 550 | 450 |
| Dogfish SSD 256GB | 540 | 500 |
For ease of comparison, here is the data in graph format ordered by Read performance and another ordered by Write performance from fastest to slowest.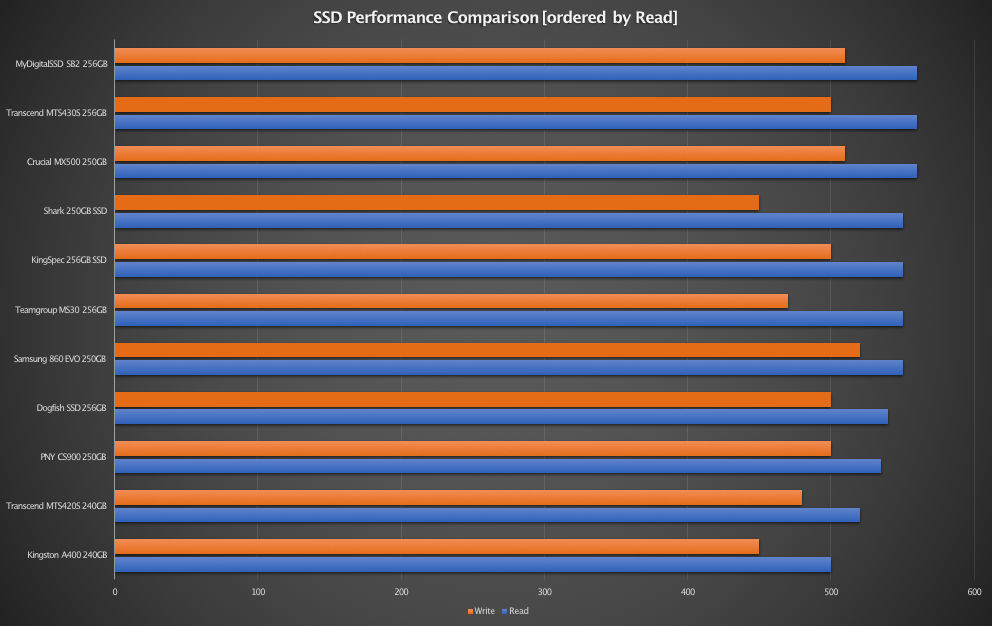 The top three SSDs record the same read performance at 560MB/s. They are Crucial MX500, Transcend MTS430S and MyDigitalSSD SB2. This is followed by the next lot of SSDs that again share the same read performance but this time at a close 550MB/s. They are Samsung 860 EVO, Teamgroup MS30, KingSpec and Shark. Read performance tails off from Dogfish, PNY CS900, Transcent MTS420S to Kingston A400.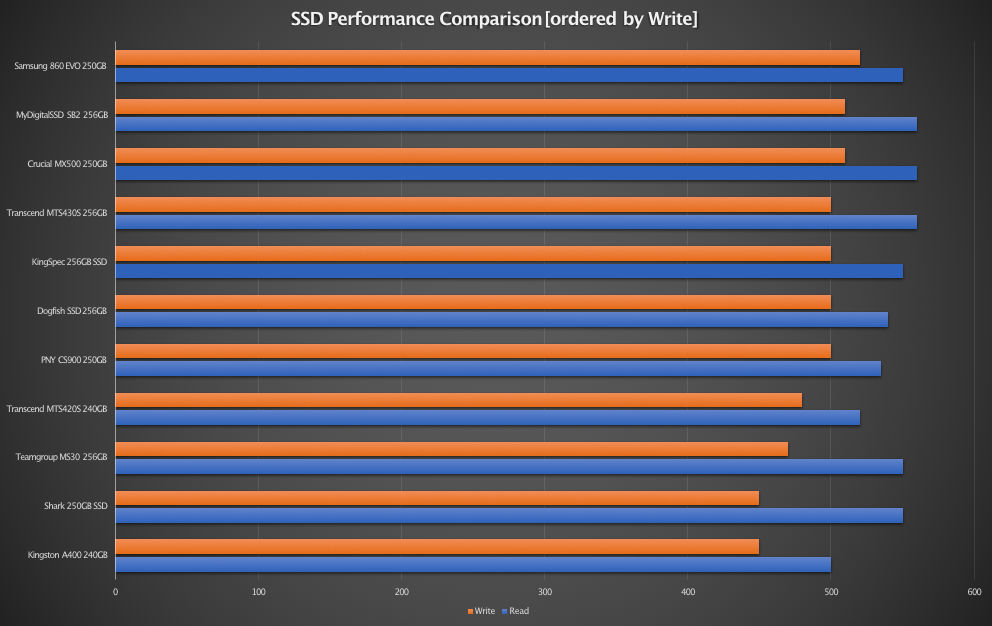 As for the write performance, the fastest performance goes to Samsung 860 EVO with up to 520MB/s. The second spot is shared by MyDigitalSSD SB2 and Crucial MX500 with up to 510MB/s. The third spot is shared by 4 SSDs. They are Transcend MTS430S, PNY CS900, KingSpec and Dogfish with up to 500MB/s. Finally, the read performance tailes off from Transcend MTS420S, TeamGroup MS30, Shark to Kingston A400. The slowest write performance being up to 450MB/s.
Now for a closer look at each of the SSDs.
Interface: M.2 (2280) SATA III
Sizes available: 120GB, 240GB, 480GB, 1TB
Speed: Read up to 500MB/s and Write up to 450MB/s for 240GB

Interface: M.2 (2280) SATA III
Sizes available: 250GB, 500GB, 1TB
Speed: Read up to 560MB/s and Write up to 510MB/s for 250GB
Interface: M.2 (2280) SATA III
Sizes available: 250GB, 500GB, 1TB
Speed: Read up to 535MB/s and Write up to 500MB/s for 250GB

Interface: M.2 (2280) SATA III
Sizes available: 250GB, 500GB, 2TB
Speed: Read up to 550MB/s and Write up to 520MB/s for 250GB

Interface: M.2 (2280) SATA III 42mm Form Factor
Sizes available: 128GB, 256GB, 512GB
Speed: Read up to 560MB/s and Write up to 500MB/s for 256GB
Interface: M.2 (2280) SATA III 42mm Form Factor
Sizes available: 120GB, 240GB
Speed: Read up to 520MB/s and Write up to 480MB/s for 240GB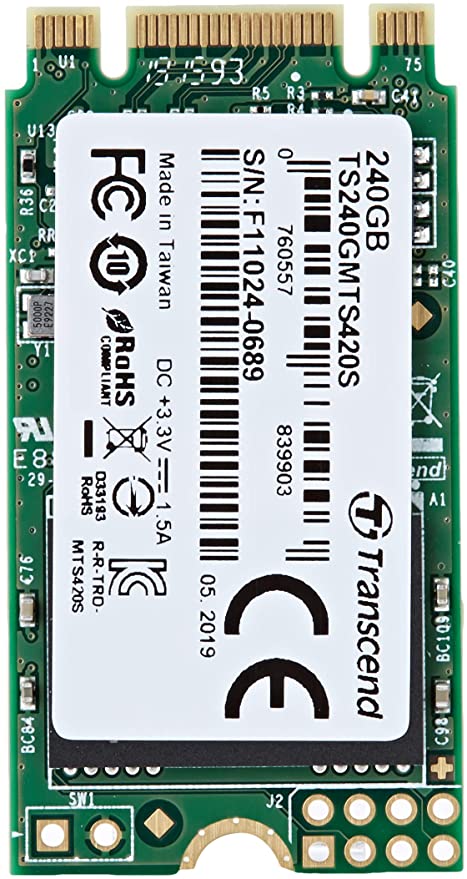 Interface: M.2 (2280) SATA III
Sizes available: 256GB, 512GB
Speed: Read up to 550MB/s and Write up to 470MB/s for 256GB

Interface: M.2 (2280) SATA III 42mm Form Factor
Sizes available: 128GB, 256GB, 512GB, 1TB
Speed: Read up to 550MB/s and Write up to 500MB/s for 256GB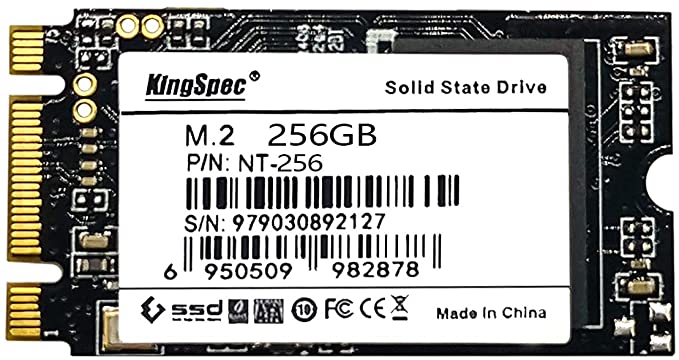 Interface: M.2 (2280) SATA III 42mm Form Factor
Sizes available: 256GB, 512GB
Speed: Read up to 560MB/s and Write up to 510MB/s for 256GB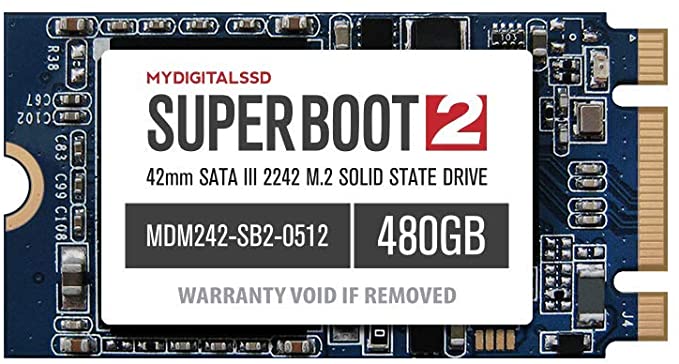 Interface: M.2 (2280) SATA III 42mm Form Factor
Sizes available: 250GB, 500GB
Speed: Read up to 550MB/s and Write up to 450MB/s for 250GB
Interface: M.2 (2280) SATA III 42mm Form Factor
Sizes available: 256GB, 512GB
Speed: Read up to 540MB/s and Write up to 500MB/s for 256GB