Virtual Reality, was supposed to be the elusive modern-day entertainment medium that is set to take gaming to its next quantum leap… if it wasn't just too expensive. Here we explore some of the most affordable virtual reality headsets and the equally cheap gaming systems to go with them.
Mobile VR options like Google Cardboard, have so far tried to mend this issue, but typically to no significant avail. It just isn't the same with the experience you get on "real" higher-end PC setups.
But, we are probably on the cusp of finally being able to provide VR for most PC users. Because, in the last few years, we have witnessed the introduction of a brand new whole class VR headsets, as well as the emergence of super-efficient CPUs and GPUs that rocked the entire PC industry. So if you're trying to get VR on the cheap today, there certainly are a few options that we can now recommend.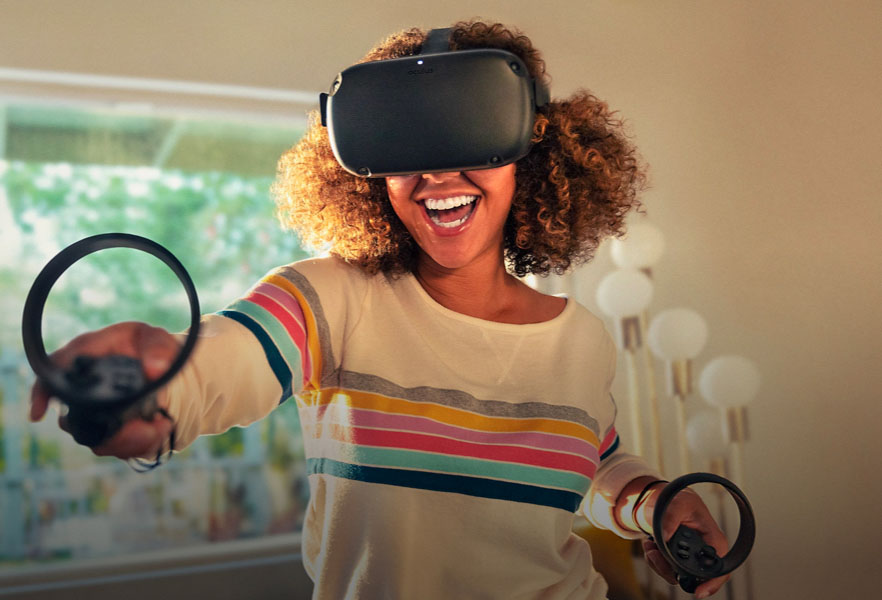 The Headsets: Shattering the $500 Barrier
For our comprehensive VR experience, we will be looking for lower-cost headsets that are capable of providing the same baseline performance to more expensive setups. As such, any VR headset that does not offer area positional tracking is automatically off our choice list, no matter how insanely cheap they might be.
With that point clarified, we shall attempt to slash your overall VR system price tag with the absolute best cheap VR options that can challenge the "meta":
| | | | |
| --- | --- | --- | --- |
| Weight | 600g | Resolution | 960x1080p |
| Display | OLED | Refresh Rate | 90/120 Hz |
| Type | Console | FOV | approx. 100 degrees |
Introductory Price: $400, Offer Price Under $300
This one is technically a no-brainer, and is the most straightforward and easy-to-setup out of all the relatively cheap VR headsets available after all these years. That is because it is a console-based headset; no need to worry about the hardware of the "PC" connected to it. All you need to do is to play a VR compatible game for the PS4 Pro, and you're ready to go.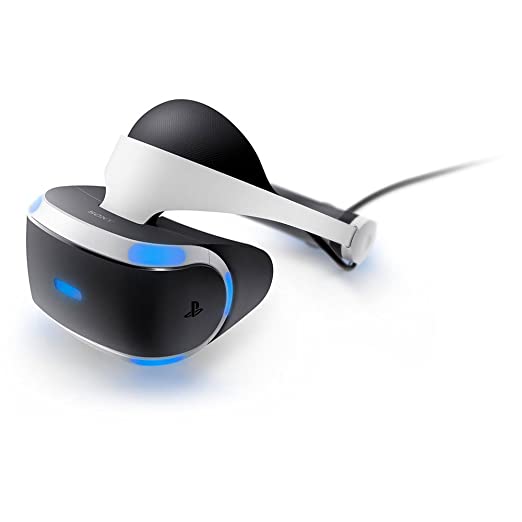 ---
| | | | |
| --- | --- | --- | --- |
| Weight | 590g | Resolution | 1440x1600p |
| Display | AMOLED | Refresh Rate | 60/90 Hz |
| Type | WMR | FOV | 110 degrees |
Introductory Price: $500
Windows Mixed Reality (WMR) headsets like the Dell Visor or Lenovo Explorer have typically earned the reputation of being THE entry-level gateway to VR. However, there are few let's just say… accuracy kinks, which prevent these headsets from directly competing with full VR headsets. The Samsung Odyssey Plus may be more expensive, but it attempts to solve the aforementioned issue by providing superior controller tracking, heftier visual specs, and better user comfort.

| | | | |
| --- | --- | --- | --- |
| Weight | 560g | Resolution | 1280x1440p |
| Display | Fast-switch LCD | Refresh Rate | 80 Hz |
| Type | Full VR | FOV | undisclosed |
Introductory Price: $400
The official successor of the Oculus Rift, this VR headset actually focuses more on optimization than straight up upgrading its systems. Most noticeable is the tracking system, switching to the now-familiar headset-mounted camera array, significantly increasing its overall portability. While plain visuals are technically more crisp (e.g. much less pronounced screen-door effect) than even some of the actual expensive VR setups, the 80Hz refresh rate could throw off a few users more accustomed to more standard refresh rates. Higher refresh rate offers smoother motion, allowing users to enjoy a more immersive gaming experience.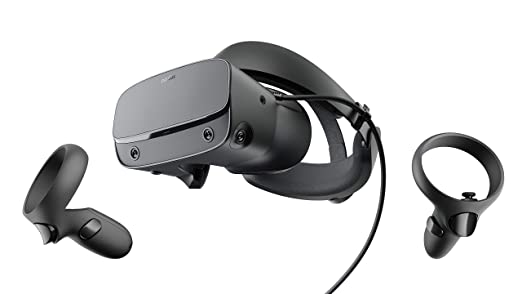 | | | | |
| --- | --- | --- | --- |
| Weight | 570g | Resolution | 1440x1600p |
| Display | OLED | Refresh Rate | 72 Hz |
| Type | Standalone/Full VR | FOV | undisclosed |
Introductory Price: $400
If 80Hz is weird enough for you, then Oculus Quest's 72Hz might just disorient you altogether. Kidding aside, the Oculus Quest is a standalone VR unit, meaning it is wireless, and can be used independently without a PC. What makes it different from other standalone VR headsets, is that features the same six-axis tracking as other more standard VR headsets. In other words, you get the full VR experience, in a package that is even more portable than the Oculus Rift S! With its current updates, you can even step directly into high-end VR, by plugging it into a PC. This makes the Oculus Quest the most versatile low-end cost VR headset available for consumers at the moment.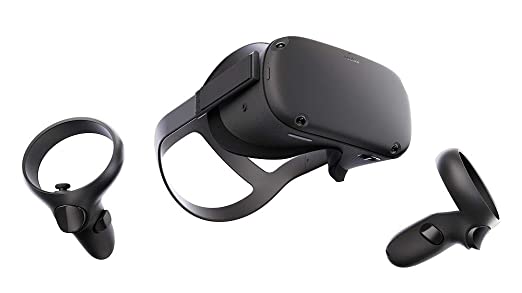 Affordable VR Systems: CPU/GPU Combos, Combining 'Entry-level' and 'VR PC'
The advertised minimum for VR setups has always been a combo of the Intel Core i3-6100/AMD Ryzen 3 1200, and Nvidia GeForce GTX 1050Ti/Radeon RX 470 or Geforce 960/Radeon R2 290.
However, the selection is nigh endless for more efficient and/or economical choices out there. Older, second-hand CPUs/GPUs may have the better purchase deal, and thus be potentially cheaper while still providing great VR performance.
Because of this, we need to narrow down our recommended selections to just 2019 and 2020 CPUs and GPUs. This is to provide a more linear comparison that uses introductory prices to compare with relative performance.
Here, we explore three affordable VR ready systems with their alternative counterparts, varying the processor and graphics processing unit. These are grouped under entry level, balanced and optimised and the third being a high mid-range system. For an idea of its' performance, we include benchmark figures from cpubenchmark.net.
Combined Cost: $250-$280
Yesterday's technology, made more efficient. If we are going to the absolute rock bottom, then the only way is to grab one of the cheapest competitive CPUs and GPUs of 2019, then quickly slap them together for your VR machine. Base-experience wise, it somewhat performs just the same as the advertised minimum and in some cases, better.
The architecture of both processors however, makes VR rendering tasks comparatively more optimized for this combo. Of course, at this tier, you can't expect to play all things VR, but you at least get the much-more-important frame rate stability.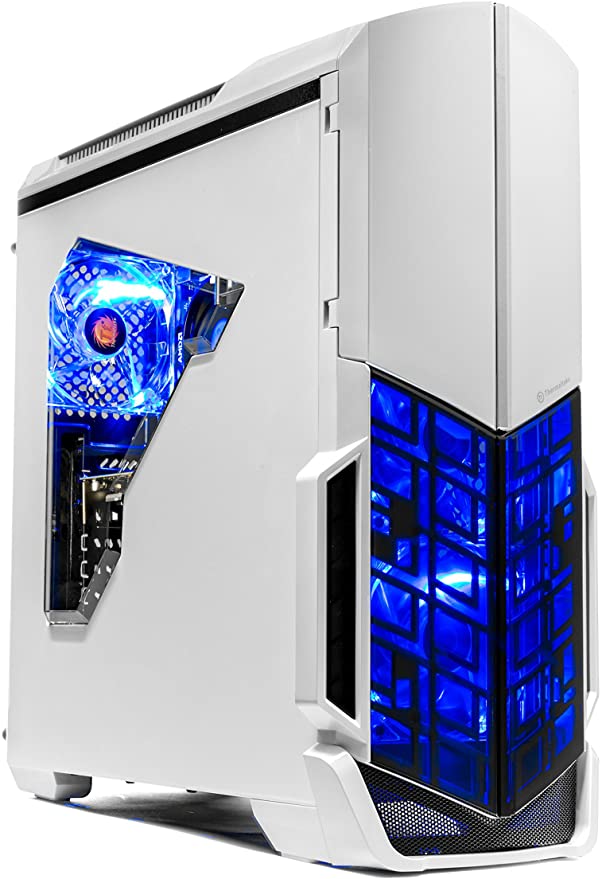 Combined Cost: $420-$460
The super popular budget competitive CPU of 2020 (so far) would of course inevitably also become the core component of budget VR build. What better way to showcase Ryzen 3 3300X's VR capabilities? Pair it with another very popular VR recommendation of the last year!
As expected it works very well, for example pairing nicely with the predictive features of the Oculus Rift S for very sudden movements. A large portion of the overall VR access library is also unlocked with its performance parameters.

Combined Cost: $520-$600
We finally arrived at the crossroads of entry-level and mid-tier. If you a have bit more cash to crunch towards the very end of "entry-level", then this combination can provide a purchase template. Find some 2017 or 2018 equivalent of this benchmark that is selling at a bargain, then settle for that combo.
Performance stability-wise, it is almost at the meta level. In fact, you can even expect this combo to overcome AMD graphics cards' inherent problems with Unreal Engine 4, which is like, used by a good chunk of indie VR games out there.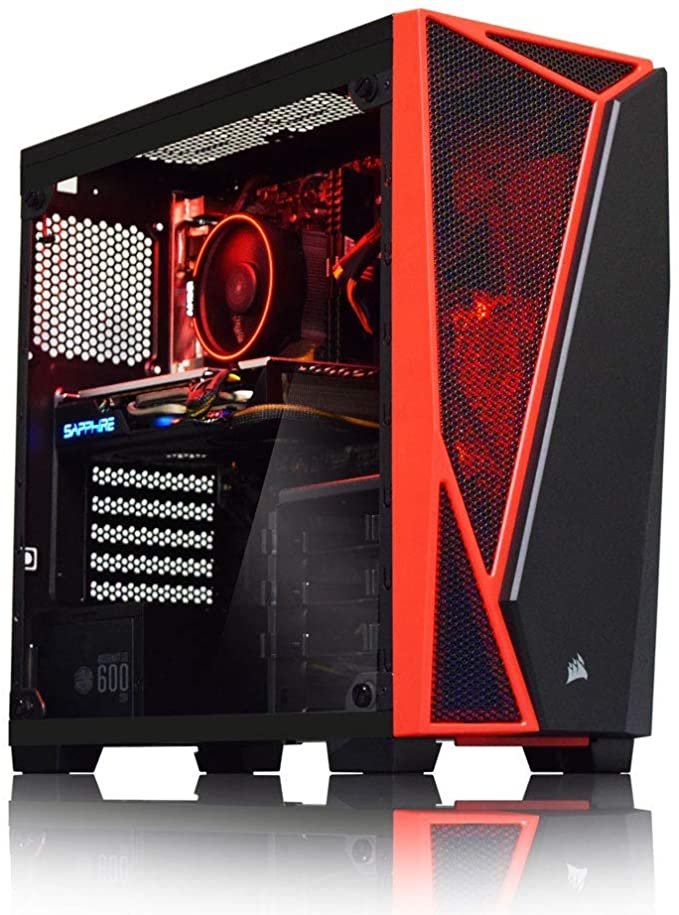 Final Thoughts
As a final note, it is also highly recommended of course, that every single one of these combos be paired with the SSD as your storage capacity choice. Standard VR games tend to fall around 1 GB or less, but full mainstream titles that have VR modes in them will require probably 20 to around 50 GB, so you better estimate the amount of storage space you might need beforehand.
RAM is of course another no brainer, as the more the better. An 8 GB RAM might be the advertised baseline, but 16 GB is the realistic minimum, and 32 GB is the best balanced amount for the cash you are willing to invest on hardware. Trust us, it would be more useful than just VR.
Just as how you cannot expect your mid-tier PC to be able to play the latest triple-A titles at the highest possible settings, so does your cheap VR setup shouldn't be expected to play every VR game that will ever be available. However, it breaks the threshold of what is minimally needed to get the full experience. You are still able to play games of the last few years on your budget PC, and a few latest tiles provided you tweak the settings a bit down. Again, same with VR.