You are probably here because you have the new MacBook and MacBook Pro with Type-C interface only and are after an external storage solution.With Apple removing all manner of ports from their newest laptops except the Thunderbolt 3 with USB-C interface, it means that your options are limited but it also guarantees that you get the best in performance and speed, from these external storage options.
The Thunderbolt standard and interface offers up to 40Gbps transfer rate, while the USB 3.1 Generation 2 offers up to 10Gbps transfer rate, the later is double that of USB 3.0 that could only offer up to 5Gbps. USB 3.1 Type-C also offers 20 volts and 5A of power vs 5 volts and 1.8A enough to power the external drives here without needing a separate adapter.
Apart from performance and speed, the reasons for keeping to just Type C interface is design and ease of use. It is small and compact, allowing for product designers to shave off the thickness of your next shiny gadget be it smartphone, tablet or laptop. With the amount of power it can offer, you can charge bigger devices like your laptop without relying on a separate power port. It is also symmetrical so there is no right side up. Just plug and play, some say you can even plug it in with your eyes closed or lights off.
Top 5 Best Portable External SSD with the Super Fast USB 3.1 Type-C Interface
for your MacBook and MacBook Pro
1. Samsung T3 Portable SSD –

250GB, 500GB, 1TB, 2TB SSD, SHOCK-PROOF, COMPACT, SSD
Compact and lightweight with shock resistant metal body and superfast SSD performance, the Samsung T3 Portable SSD is a palm size drive with a USB 3.1 Type-C interface. While it comes with a Type-C to Type-A cable, those with the new MacBook Pro with Touch Bar and MacBook 12 will need a Type-C to Type-C cable. The drive offers amazing read/write speeds of up to 450MB/s. It has a metal outer body and special internal frame designed to withstand drops of up to 6.5 feet.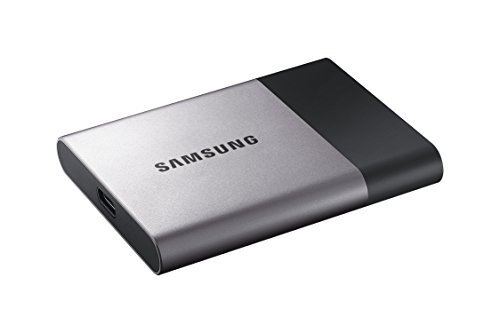 Portable Design with Internal SSD-level Performance
Superfast Read-Write Speeds of up to 450 MB/s
Shock Resistant & Secure AES 256-bit Hardware Encryption

Compatible with PC, Mac, & Android OS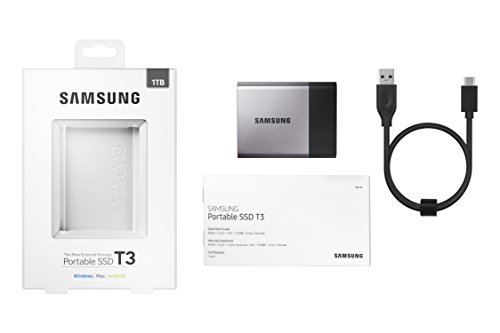 ---
Another offering from G-Technology, the Slim SSD is super slim and offers storage options of 500GB or 1TB. All that space does not come cheap but it does mean that you get the best performance with your USB-C interface and super fast data read with Solid State technology delivering a throughput of up to 540MB/s. Just like the spindle hard disk drive version, the unit is covered in lightweight aluminium with a stylish design.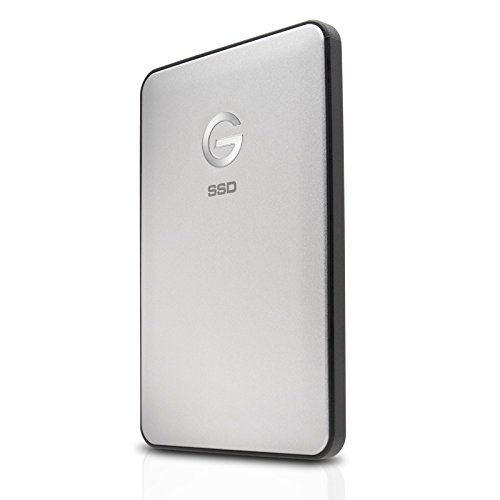 USB-C connectivity (USB 3.1 Gen 2) and SSD drive deliver transfers up to 540 MB/s
Sleek, lightweight aluminium case
Compatible with systems featuring Thunderbolt 3, USB-C or USB 3.0 using included Type-C to Type-A adapter cable
Bus-powered design eliminates the need for a separate power connection
Plug-and-play with Mac for peak performance with Time Machine compatible
Easily reformatted for use with Windows PCs
---
SanDisk Extreme 510 Portable SSD has a square profile. It combines the performance of a portable SSD with all-terrain durability and IP55-rated water-resistance. This is the second hard drive apart from the LaCie Rugged that is ruggedised but the difference is, the SanDisk Extreme 510 is based on SSD, with read speeds of up to 430MB/s and write speeds of up to 400MB/s.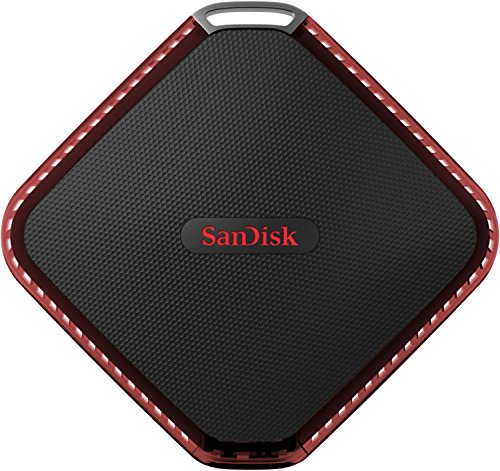 The tough, water-resistant SanDisk Extreme 510 Portable SSD offers a storage capacity of 480GB and 128-bit AES encryption for password protection, making it a must-have for your important files. This truly portable SSD clips securely onto your bag and is small enough to fit in the pocket.
Combines portable SSD performance with all-terrain durability and IP55-rated water resistance
480GB capacity high performance transfer drive
Read speeds of up to 430 MBps and write speeds of up to 400 MBps
128-bit AES encryption for password protection with SanDisk SecureAccess software encrypts private files
Rugged rubber bumper for added protection
Compatible with USB-C and USB 3.0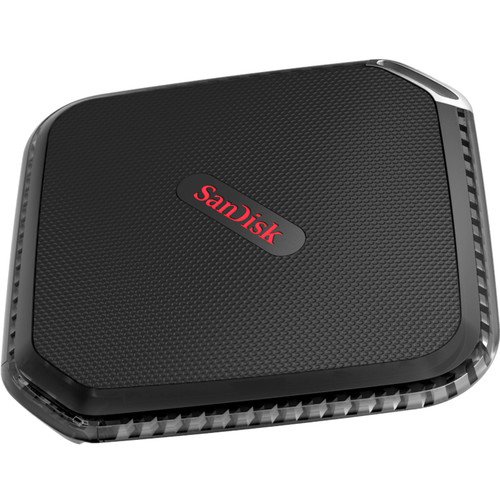 ---
ADATA SE730 – 250GB USB 3.1 Gen 2 Type-C Portable External

SSD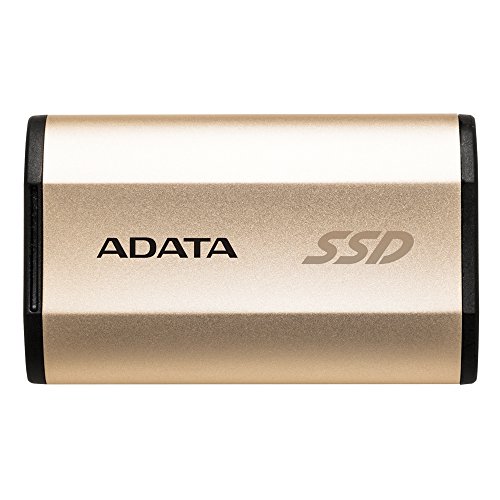 USB 3.1 Gen 2 Type-C interface for ultra-fast read-write speed of up to 500 MB/s
Light weight and portable external solid state drive (SSD) – just 33g (1.1oz)
Secure Portable SSD Design with IP68 water/dust-proof & MIL-STD-810G 516.6 shockproof certification

Compatible with PC, Mac, Linux, and Android OS
Finally, we look at another SSD based portable storage, from a relatively unknown manufacturer. We can't really ignore this offering as it does have an SSD drive inside to boot and come with the new USB3.1 Type-C connector, which is what this post is all about.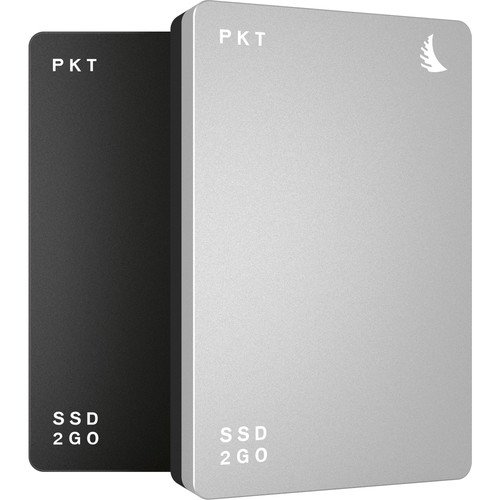 USB 3.1 Type-C Interface with an Overload and ESD Protection

Read Speeds up to 560 MB/s plus a USB 3.0 & USB 2.0 Compatible
Write Speeds up to 460 MB/s and Linux & Android Compatible

Bus Powered – No External Power Required