Qualcomm Snapdragon is arguably the most widely known smartphone processor used today in the smartphone industry. It is closely followed by MediaTek, however, barring the new Dimensity SoCs by the latter, it has been Qualcomm all along. The Snapdragon 8 Gen 1 was announced on November 30, 2021, and to date, it is the most advanced and powerful smartphone processor launched by Qualcomm and the processor has found its way into the flagship devices of different manufacturers.
This new processor, with a new naming scheme, brings in generational improvements in smartphones. It is built on a new manufacturing process altogether, allowing more capabilities to be added on the same die.
New Architecture New Branding
The new processor is based on a 4-nm manufacturing process with a revamped architecture that Qualcomm claims would offer 20 percent faster performance and have 30 percent more efficiency in comparison to the last flagship. The new chip has the same 1+3+4 core combination like the last flagship Snapdragon 888 where there is a single high-performance Cortex-X2 core with a high core clock of up to 3.0 GHz, three performance Cortex-X2 cores that can go up to 2.5GHz and four efficiency cores for sustained battery performance that can rise to 1.8 GHz.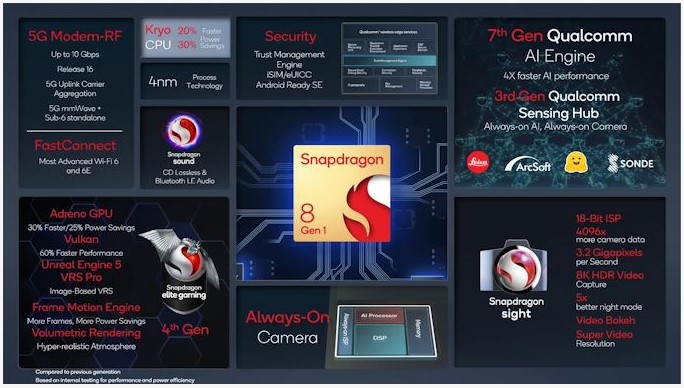 This SoC also comes with a new Adreno GPU that is the fastest to date with 30 percent faster and 25 percent more efficient performance. On paper along with a new naming scheme and architecture, the Snapdragon 8 Gen 1 certainly looks impressive and unlike anything seen till now. There are a host of upgrades in the AI processing and imaging front with minor upgrades on the connectivity and audio front as well. Lets take a look at these.
1. Better Imaging
The new chip retains the last generation triple ISP set-up but there is an upgrade from a 14-bit to 18-bit imaging pipeline that now outputs 18-bit RAW images. This pushes the image processing capabilities upwards from 2.7 gigapixels in the last flagship to 3.2 in the new processor.
With the new 18-bit imaging pipeline, the Snapdragon 8 Gen 1 can shoot 108MP without any shutter lag whatsoever. There are options to pair triple 36-megapixel cameras and capture 30 frames per second and that too without any shutter lag.
Usually, HDR is not available when you capture 8K videos but the new imaging upgrades allow HDR when capturing 8K videos at 30fps. The 18-bit imaging pipeline does wonders while capturing images with HDR. Now there are 18 HDR stops resulting in a massive 262,144 brightness levels.
The only stumbling block could be how much the handsets' imaging sensors limit the high available dynamic range. In fact, there are doubts if any handset would be able to leverage the full potential of the Snapdragon 8 Gen 1 chip.
Studio-level photography is further strengthened with the addition of a soft blur in 4K video capture. AI-based face detection can now identify almost 300 facial landmarks with an improved ultra-wide engine for managing de-warp, and chromatic aberration correction. Low light imagery is improved along with multi-frame HDR capture.
2. Better Machine Learning and AI
Thanks to a new Hexagon DSP, tensor acceleration performance is doubled. This is also helped by double the amount of shared system memory. This is a big boost in the tensor performance and adding to it is a better-augmented ML engine with support for int8 and int16 precision calculations. With this improvement, certain workloads would see around 4X improvement in performance. Additionally, the 3rd Gen Sensing Hub now comes with a dedicated ISP supporting VGA resolution sensors. Here are the relevant benchmarks.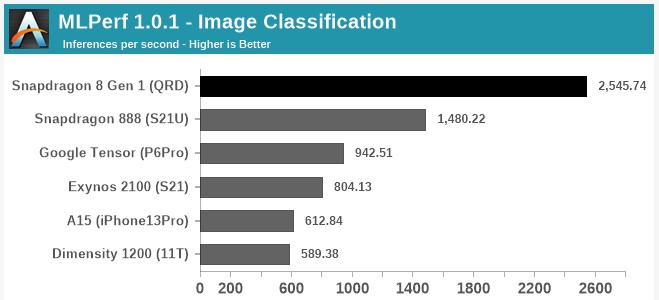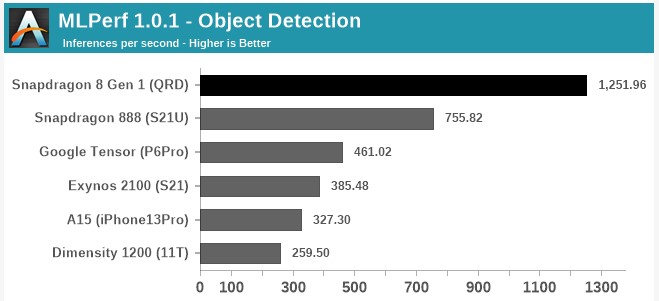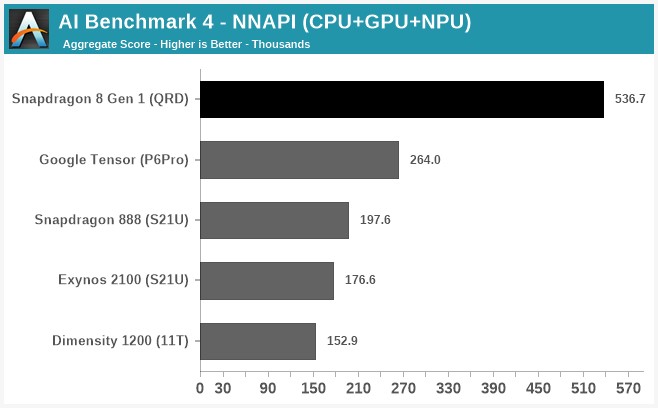 It is evident from the above benchmarks that the new and improved AI and ML features in the new Snapdragon chip outperforms the other processors by huge margins. It is still much lower than the 4X improvement as claimed by Qualcomm but the 2.2X improvement still allows a sizeable lead for the Snapdragon 8 Gen 1 chip. Apple chips are missing here as the benchmark tool doesn't have adequate support for bionic chips still.
In some benchmarks, particularly Language Processing, the Google Tensor chip scores more than double of what Qualcomm's new chip scores and that is due to a better-optimized ML workload by Google. Although on paper there are a lot of upgrades there are also some serious doubts about how much OEMs would be able to harness these improvements.
3. Better Security
In terms of security, a new Trust Management Engine now divides a device's security into layers that allow it to secure low-level data even when there is a breach in the higher-level software stacks. This new security advancement allows the new processor to meet iSIM requirements and also the upcoming and revolutionary Android Ready SE requirements.
If you are hearing this for the first time, well Android Ready SE is a collaboration that Google is working on between itself and Secure Element Vendors. It is being developed to make tamper-resistant hardware-backed security a minimum for the entire Android ecosystem. What this means for OEMs is that if they wish to adopt it, they can produce highly secure devices and consumers would enjoy devices that can be updated with newer capabilities along the way.
In the future users could use Snapdragon 8 Gen 1 powered devices for unlocking cars or as their driving licenses.
4. Better Audio and Connectivity
The new Snapdragon uses the same Fast Connect 6900 subsystem as the older Snapdragon 888 and hence Wireless and Bluetooth protocols are the same as earlier but supported bandwidths have been improved. There is Wi-Fi 6E and Bluetooth 5.2 support onboard but coming to the party is Qualcomm aptX Lossless that would sound nectar in the ears of audiophiles when they listen to CD-quality music over supported Bluetooth headphones. Additionally, there is a Snapdragon Sound suite for better overall wireless audio on supported devices that will make gameplay, calls and streaming music an exhilarating experience.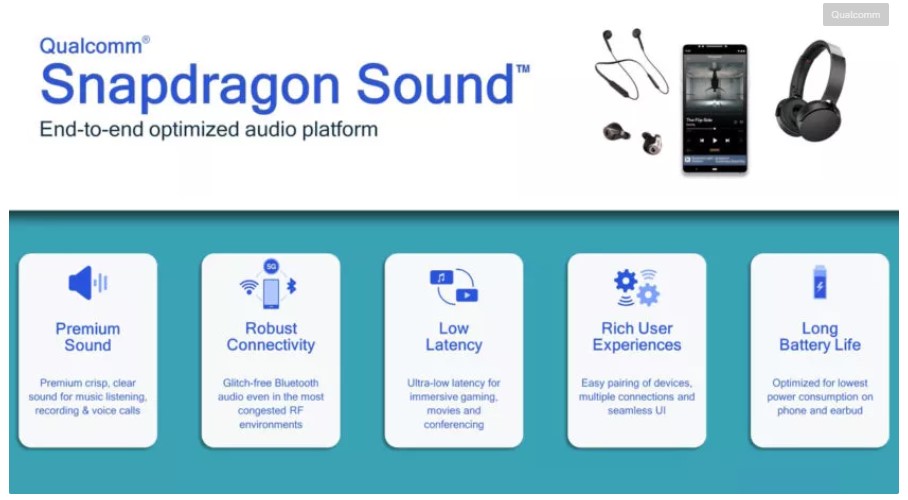 Coming now to mobile networks, the Snapdragon x65 5G modem promises faster data speeds with up to 10Gbps on mmWave supported networks. There is a 50 percent increase in bandwidth that are under 6GHz which in turn allows a robust connection and wider acceptance of carrier aggregations. mmWave bandwidth also sees a jump from 800MHz to 1000MHz resulting in higher peak speeds. With the new processor, your device is more future-proof for the advancements in 5G that is going to take place in the future.
5. Better Gaming
There are already a few devices available with the new processor but there hasn't been a dedicated gaming device yet. Who knows, Asus might be probably running the last few tests on the new ROG phone as we write this but with the new numberless Adreno GPU that Qualcomm says is a totally new and improved GPU, gaming is going to be breath-taking. Traditionally, Adreno has always bettered Power VR or Mali graphics but this new Andrenoin the Gen 1 processor is said to offer generational improvements. Here are some gaming benchmarks thanks to AnandTech.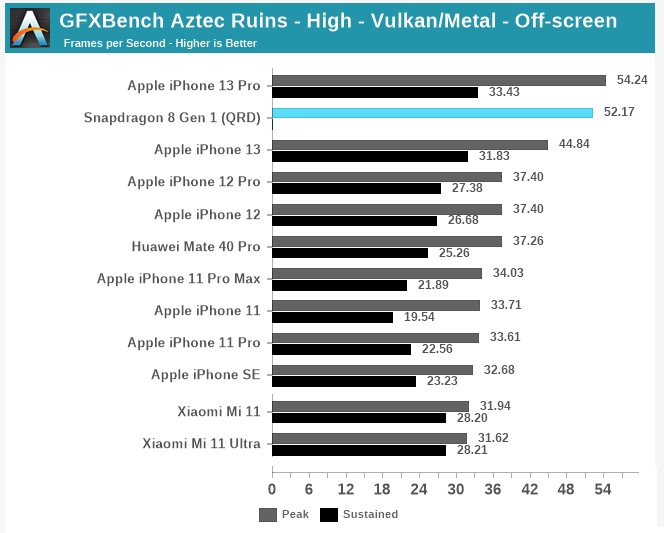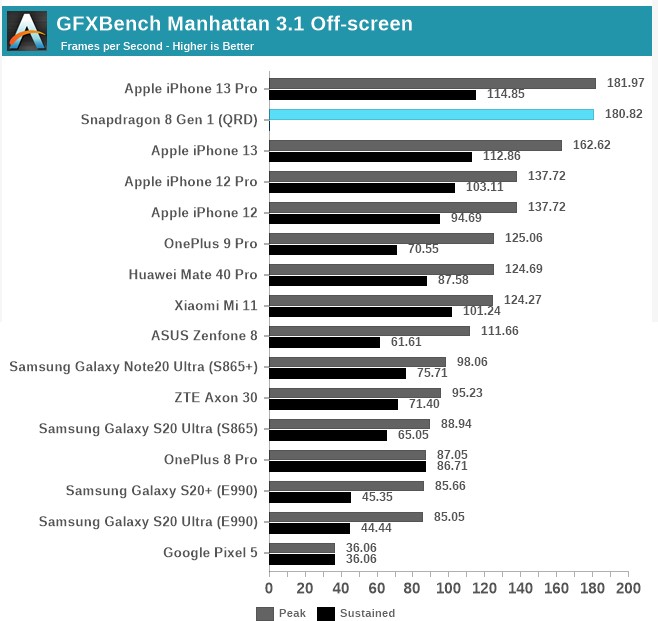 What Are Your Options
Well, enough numbers and benchmarks. Let us now look at some of the smartphones that are already powered by this new SoC. While there are around 10 flagships launched with the new Snapdragon processor, not all of them are available in Europe. The UK variants of the Samsung S22, S22+ and S22 Ultra for example launched with Exynos processors but switches to the new Snapdragon for all other variants around the world.
Here are the three smartphones that you can buy in the UK right now to experience next-generation speed and photography on smartphones. To keep things relevant, we would look at only the important aspects of these smartphones. We, however, advise you to keep following us for detailed reviews of these smartphones and other handsets that would be released in the future, powered by the Snapdragon 8 Gen 1 processor
1. One Plus 10 Pro 5G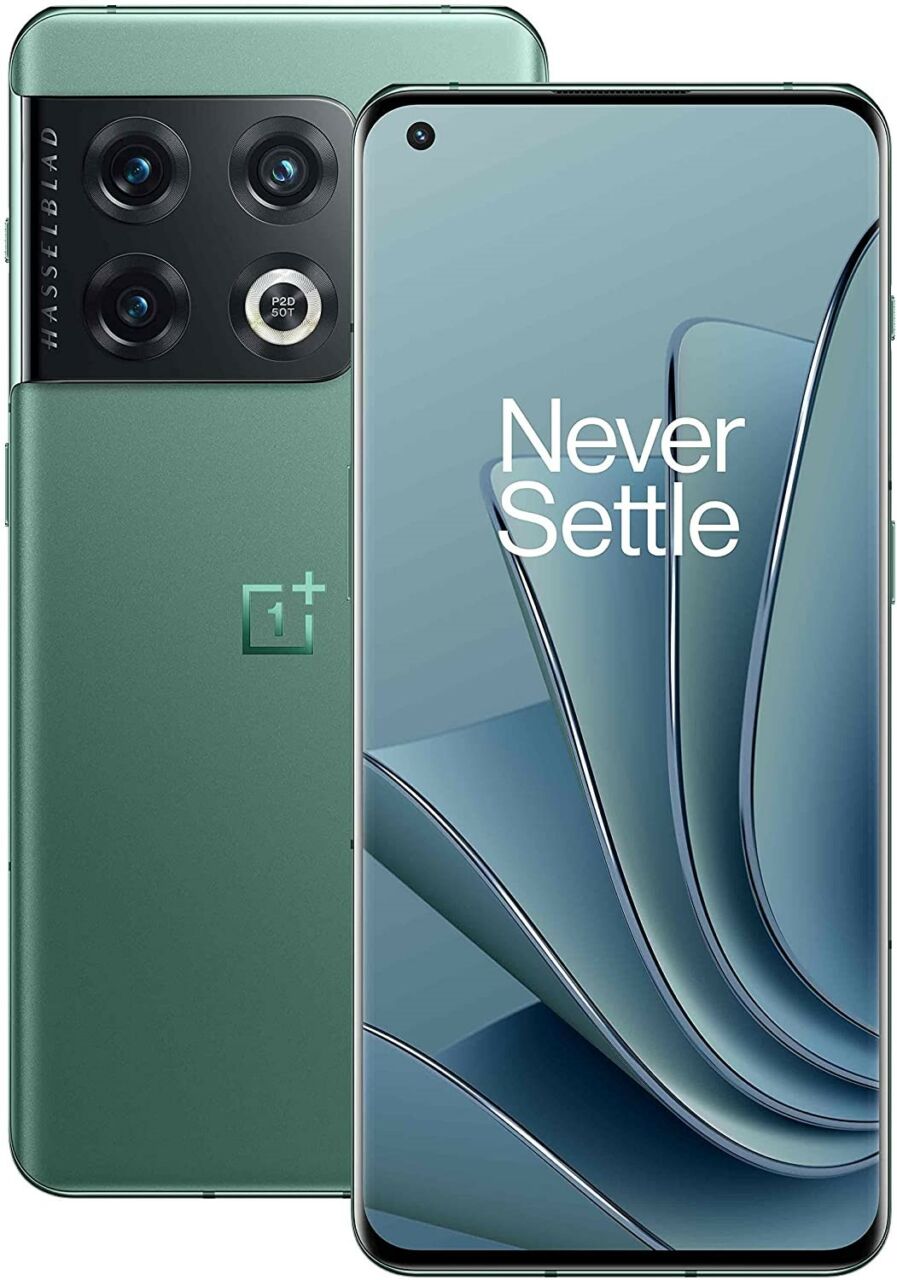 The OnePlus 10 Pro keeps going with the highly acclaimed Hasselblad shooter perhaps to leverage the imagery and video improvements of the new chip. It has a 48MP primary sensor, a 50MP Ultra-Wide sensor and an 8MP Telephoto sensor. Using the custom-made Sony IMX789 sensor, the second-gen Hasselblad camera has been reported to capture studio-grade photos with reduced noise and high dynamic range. The primary sensor supports OIS while the Ultra-wide sensor has a field of view of a mammoth 150 degrees.
On the software front, now there is a Master Style add-on that is co-developed with Hasselblad. It is a style-calibrating suite that adds vivid, beautiful and natural colours to images while taking snaps. Videography is possible at a whopping 120fps on 4K but is limited to 24fps on 8K making our hunch about smartphone OEMs still requiring more work before they can utilize the full potential of the new processors, true.
Battery life might be a big concern for many especially when it depends on the Android OS and OEM's UI optimization on top. The OnePlus 10 Pro with a 120Hz, QHD+ AMOLED display comes with a 5000 mAh battery and a high calibre fast charger resulting in more than a day's usage on a full charge.
2. RealMe GT 2 Pro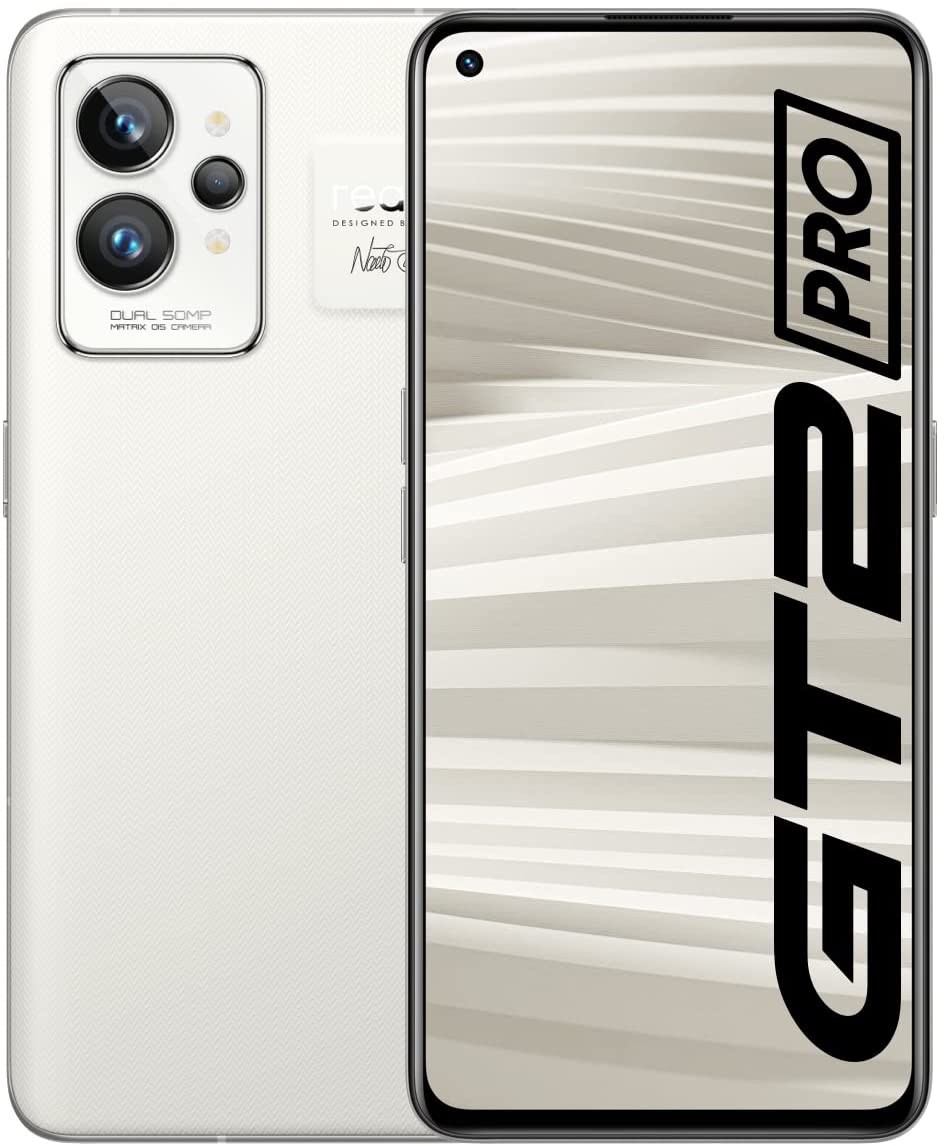 RealMe's GT series fell flat with its first smartphone but showed glimpses of what high-end RealMe devices would look like in the future. The GT 2 Pro feels like an uber-class device that is perhaps mistakenly available on the cheap.
On the imaging front, the GT 2 Pro uses Sony's IMX766 sensor with OIS on a 50MP primary sensor. There is a 40x micro-magnification sensor for ultra-macro shots and 720p macro-video and finally, a 150-degree FoV enabled 50MP Ultra-wide sensor.
The main sensor uses the AI noise reduction capabilities of the Snapdragon 8 Gen 1 processor to create some of the best noise-free images in low light. In addition to the main sensor, even the Ultra-wide lens can record videos in 4K but only at 30 or 60fps while 8K video recording is again limited to just 24fps without any stabilization support.
Charging tech is pretty advanced with a 65-watts fast charger charging a 5000 mAh battery up in about 30 minutes. On an adaptive 120Hz, LTPO2 AMOLED display operating at 2K resolution, the battery performance is again very similar to the OnePlus 10 Pro.
3. Oppo Find X5 Pro 5G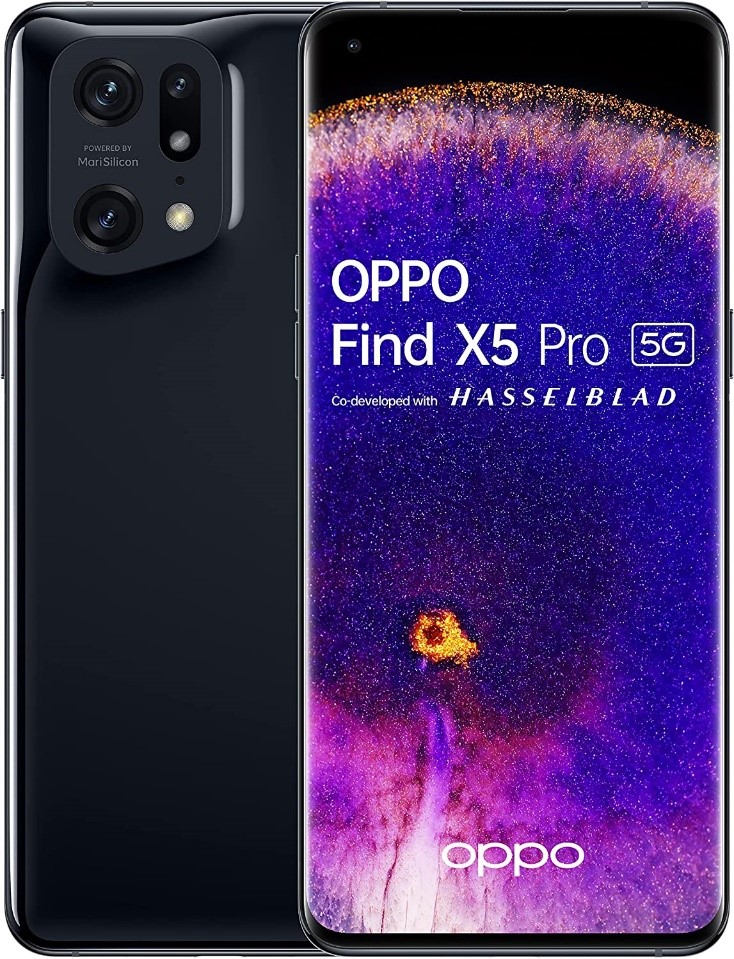 Interestingly all the three devices we have today are from the same parent company BBK Electronics but their optics are so different from each other and they even compete fiercely with each other. The Oppo Find X5 Pro uses a different camera set-up and optics from the OnePlus and RealMe devices but it collaborates with Hasselblad for better imagery.
The main sensor is a 50MP, OIS and multi-directional PDAF enabled lens coupled with a 13MP telephoto lens and a 50MP ultra-wide sensor with a lower 110-degree FoV. The Find X5 Pro uses Sony's IMX709 sensor and MariSilicon X Imaging NPU for high-class low light and night photography. Images feature Hasselblad's Colour Calibration while 5-axis OIS offers up to 3 degrees of anti-shake capabilities to videography and imagery on the move.
Video capturing features are the lowest in the Find X5 Pro with no support at all for 8K video recording. 4K videography specifications are the same as the other two devices but with added support for HDR and gyro-EIS. On the battery front, the Find X5 Pro has the least endurance rating but the 5000 mAh battery would still last you well over a day on the device that sports a 1 billion colour enabled LTPO2 AMOLED display with 120Hz refresh rate and HDR10 Plus.
Conclusion
The new Snapdragon processor does bring in a lot of improvements but only a few of them are generational and hence there isn't a compelling reason for you to ditch your old flagship and run to get hold of a new one. Data speeds are high but there is nothing to utilize the 10 GBps supported speed. Of course, graphical capabilities are much improved but to be fair there aren't any games right now that would leverage the extra boost that the new Adreno brings. Although the Snapdragon 8 Gen 1 is a good improvement over Snapdragon 888, we would advise you to be prudent in your approach and maybe wait for a Gen 1 Plus version that is rumoured to be in development and on the verge of launch.