iPhone X cements the full display or full screen smartphones trend. Actually, Apple is one of the late comer to the bezel-less game, Samsung, LG and even newcomer Essential Phone has beat Apple to it, not including Sharp and Xiaomi who started it all.
Top 8 Full Display Smartphones
Let's take a look at the displays on each of these phones and finish with a comparison table.
The latest from Apple, the iPhone X, the 10th anniversary smartphone has the largest retina display at 5.8-inch, the same size as the Samsung Galaxy S8 but not close in terms of resolution. There is the question of the funny cut out for sensors and cameras on the top bezel which is bound to put some people off. The screen is based on OLED technology with a resolution of 2436 x 1125 at 458 ppi. A big leap in deed from iPhone 8 and 1,920 x 1,080 (401 ppi), to a much sharper 2,436 x 1,125 (458 ppi).
While the display does not quite go right up to the edges, it has a chin-less design and a high screen to body ratio of 82.9%. Wrapped in a stainless steel frame with chrome finish and curved design, the iPhone X's display has rounded corners instead of the typical rectangular shape, certainly one of a kind. Both front and back of the phone is covered in durable glass. The True Tone display has a high one million to 1 contrast ratio for true black and high brightness as well as wide colour gamut. Typical brightness is measured at 625 cd/m2 and is coated with finger resistant material. Available in Space Gray or Silver.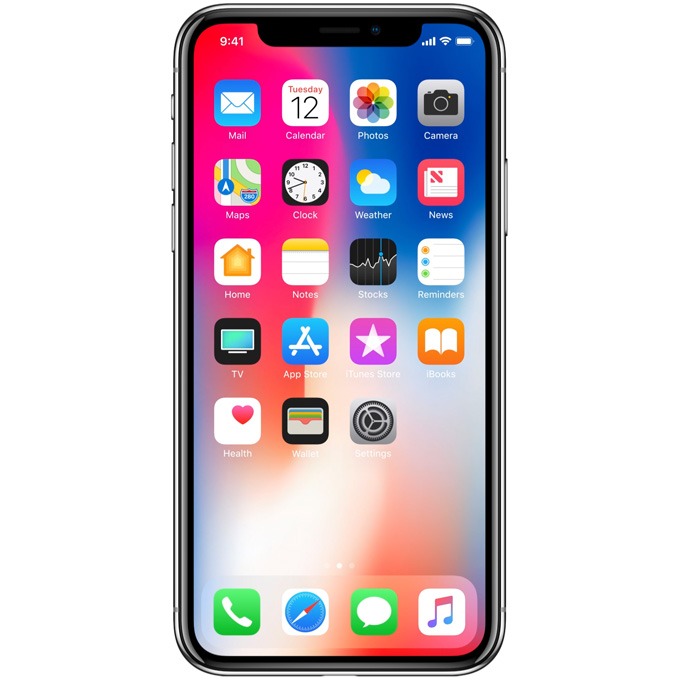 ---
The biggest Galaxy Note to day, Samsung pull out all the stops with this new Galaxy Note 8 and before you start judging, they promised to have thoroughly tested the battery this time. The 6.3-inch display is even bigger that on Galaxy S8 Plus by 0.1-inch. The large infinity display has an 18.5:9 aspect ratio making the phone easier to handle in one hand. It also has slightly tapered side edges and uses Samsung's Super AMOLED technology for deeper black and more vibrant colours.
While bigger than the S8+ the resolution is the same at 2960 x 1440 pixels, the highest next to Galaxy S8 and S8+ with a pixel density slightly lower at 521ppi and screen to body ratio of 83.2% given its size. Wrapped in a metal frame, the display and back plate is covered in Corning Gorilla Glass 5. The phone is available in Midnight Black, Maple Gold, Orchid Grey and Deep Sea Blue.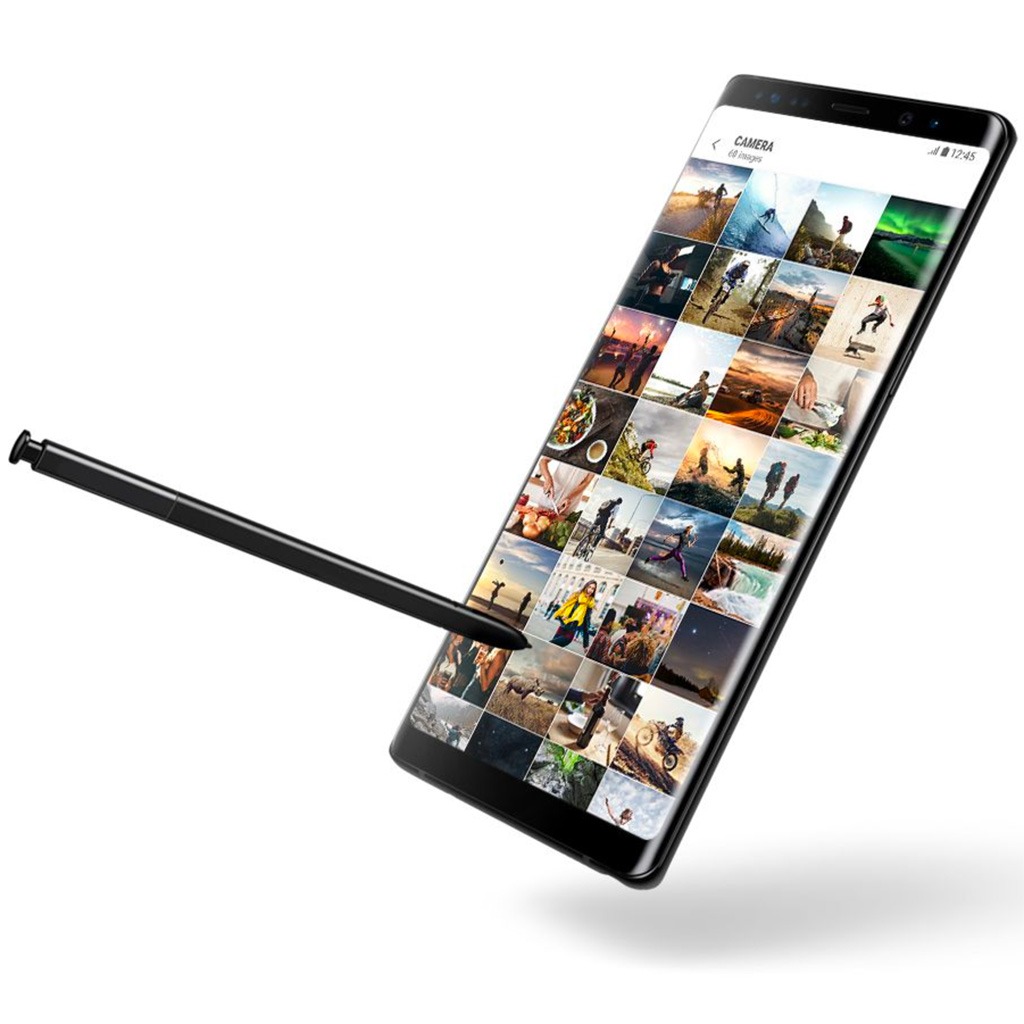 ---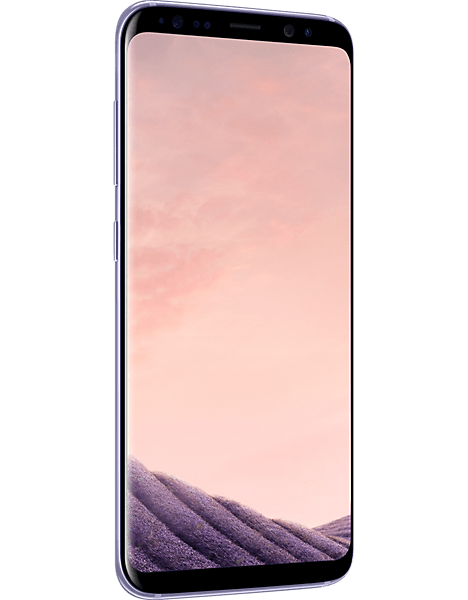 Don't be deceit by the S8 in thinking that the display is way smaller than the S8+. True, it may have a smaller display, but not by a lot, 5.8-inch on the Galaxy S8 and 6.2-inch on the Galaxy S8+ both at 1440×2960 pixels. At 5.8-inch, it is still bigger than the Apple iPhone 8 (5.5-inch) and the same size as the iPhone X (5.8-inch). When you compare the phones this way, you are not missing much going for the Galaxy S8 as it also means you get a sharper display with higher pixel density at 570ppi.
Based on Samsung's Super AMOLED technology, it pumps out images and video with incredible detail and vibrant colours. Screen to body ratio is among the highest at 84% making it small and easy to fit and operate in one hand. For colour choices, you get a great many to choose from from glossy Midnight Black to Rose Pink and everything in between; Orchid Gray, Coral Blue, Artic Silver and Maple Gold.

---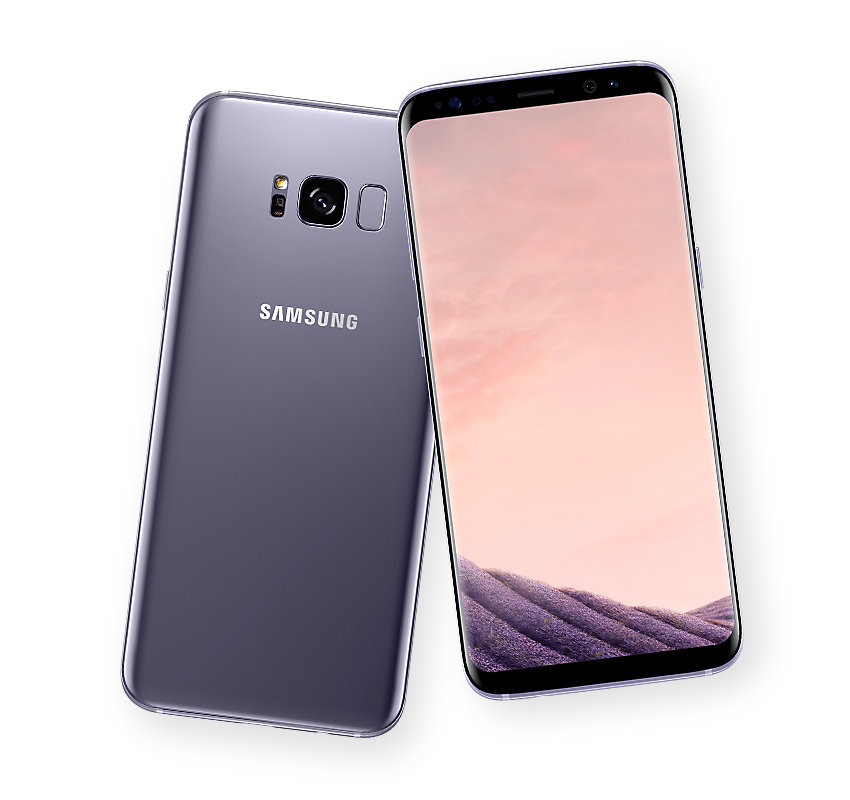 The Samsung Galaxy S8 Plus is technically the same phone as the S8 except for the bigger display. Even the resolution on the display is the same. For this it has a lower pixel density. It has a large infinity display at 6.2-inch with 1440×2960 pixels and high 529ppi pixel density. It uses Samsung's Super AMOLED technology for crisp and vibrant colours. Employing curved edges and with the black bar above and below minimised, the display has a 18.5:9 ratio perfect for games that support this resolution and more room for apps, allowing you to do more without scrolling. The ultra high screen to body ratio of the S8+ is approximately 84.0%. Durable curved glass sandwiched the phone from both front and back held together with a metallic frame.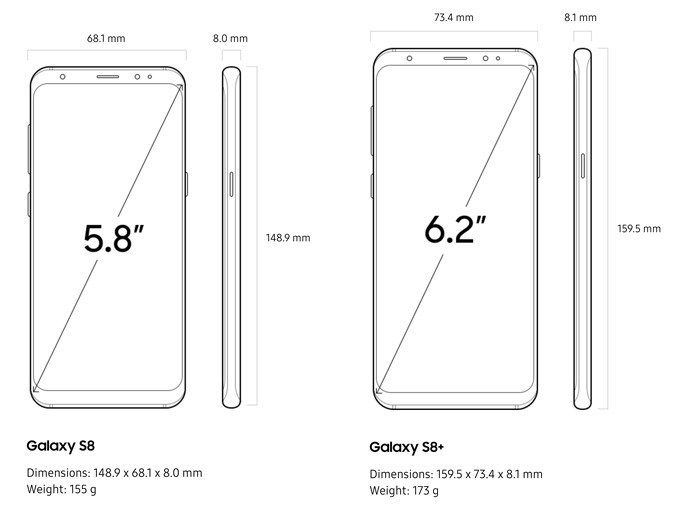 ---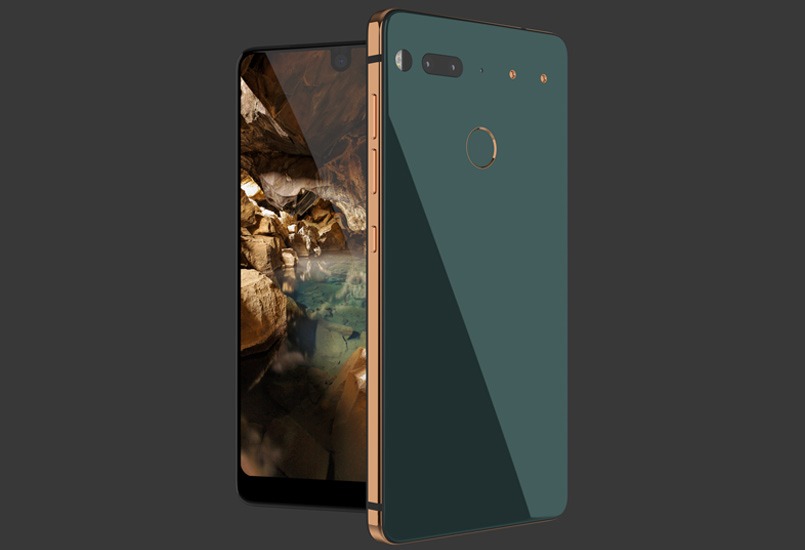 From the creator of Android comes the Essential Phone has a big and stunning edge-to-edge full display. The 5.71-inch display has radiused corners, QHD resolution, that's 2560 x 1312 pixel resolution. The display is nearly the same size as the LG G6. At that resolution it is eclipsed by all smartphones except the iPhone X. The display is bright with a typical brightness at 500 nits and is wrapped in super strong titanium frame, more durable and does not scratch or bend easily compared to aluminium used by the competition. The backplate is made of ceramic and is available in four cool colours; black moon, pure white, stellar grey and ocean depth (green).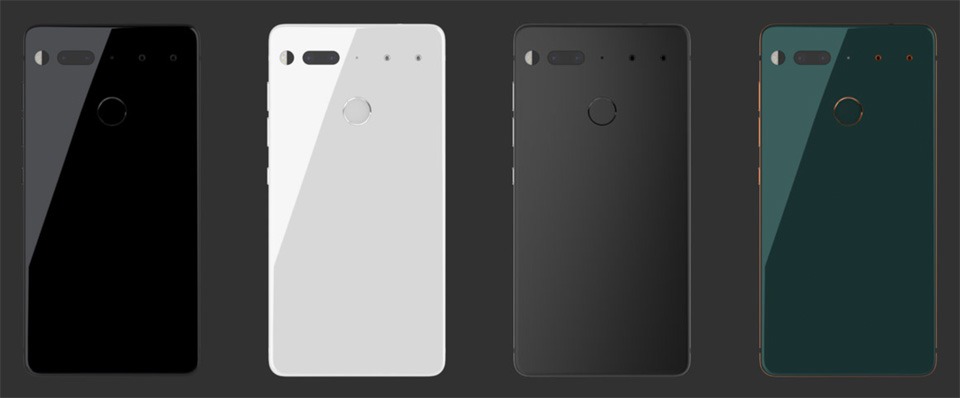 The LG V30 was launched after the LG G6 as a bigger alternative. The QuadHD+ OLED Display is 6.0-inch. It does have higher screen to body ratio at 81.20% but no where near Samsung Galaxy S8 or Essential Phone's 84% and 85% respectively.
Still, the FullVision display is one of two phones in our list that uses OLED technology, the other being iPhone X. The screen is wrapped in a bezel-less body with seamless curves and balanced 2:1 corners to fit better in the hand. The LG V30 is available in Blue or Silver.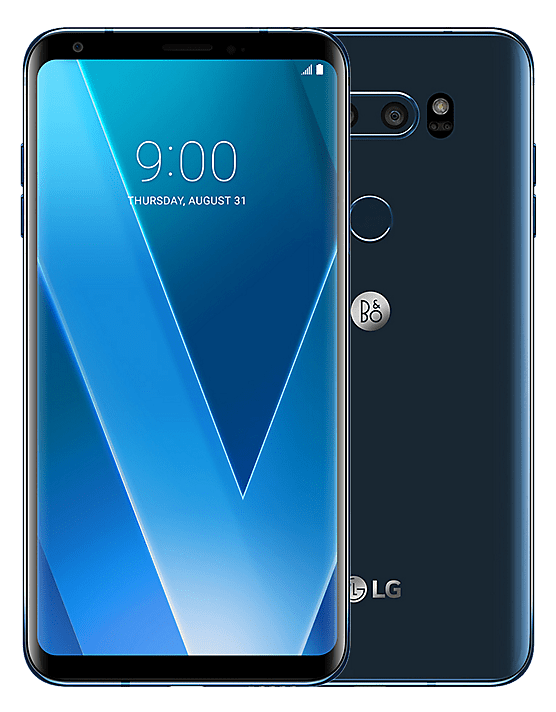 ---
LG's other flagship has a slightly smaller 5.7-inch display at Quad HD+ resolution (2880 x 1440 pixels), near zero side bezel and narrow top and chin making it easy to handle with one hand. The screen has a ratio of 18:9 and a screen to body ratio of 80%. While this it is not quite as high as say Samsung Galaxy S8 at 84% screen to body ratio, it is still up there.
The FullVision display is wrapped in sculptured aluminium and glass with rounded corners. The screen features Dolby Vision HDR, a viewing experience with dramatic colour, contrast and brightness for a Dynamic Range aimed at entertainment on the go. Available in black (below) or platinum (above).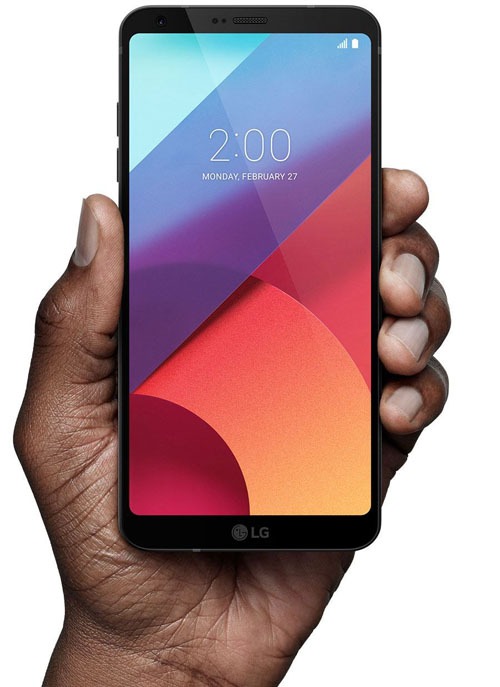 ---
The smartphone that kick started it all, now in its second generation, the Mi MIX 2 is a full display smartphone with a 18.9 screen ratio. The size of the display is just a little shy of 6-inch, at an odd 5.99-inch at FHD+ or 2160 x 1080 pixel. It is completely bezel free except for the bottom chin which is now 12% smaller than its predecessor.
While front facing camera is located at the bottom or chin of the phone, you get speakers hidden under the screen, one on top and the other on the bottom enhanced by the metal frame. Wrapped in a curved ceramic body and 7-series aluminium alloy frame, the design of the phone is nothing short of astounding.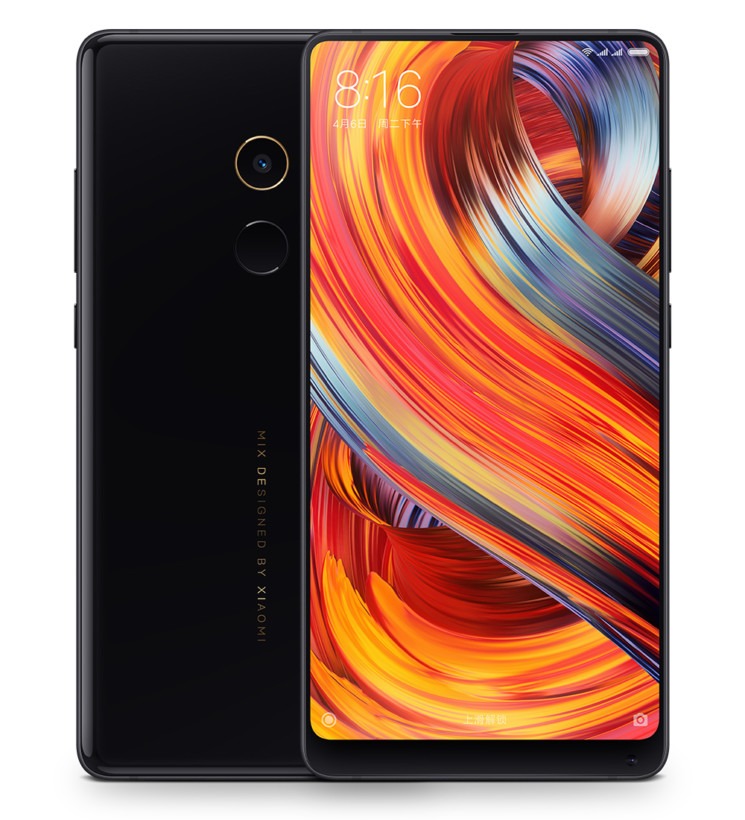 ---
The latest Google Pixel 2 XL smartphone is another full display smartphone with minimal side bezel, small 'chin' and 'forehead'. The bigger smartphone, one of two Pixel 2s launched together boast a 6-inch Quad HD QHD|+ display based on pOLED technology similar to that used on LG V30, with a tall 18:9 ratio, and a very impressive 12.2MP camera.
It's worth mentioning that this is also Google's first device to feature always-on display. The single rear camera achieved the highest DxO Mark rating of 98. The Pixel 2 XL is water-resistant (IP67) and the Google Lens feature that helps you learn more about the world around you. As with all Pixel phones, you get true Android experience, and this time it is Android Oreo's turn to shine.
The phone and its camera integrates seamlessly, using AI to enhance portrait images and image search via Google Lens. A squeeze interface where one can squeeze the side edges to activate Google Assistant, also known as the Active Edge like that found on HTC U11. After all, HTC did make the phone for Google. The other thing that makes the Google Pixel 2 XL stands out from the rest are the two front facing stereo speakers that speakers volume, literally. Google has however decided, like Apple, decided to remove the headphone socket.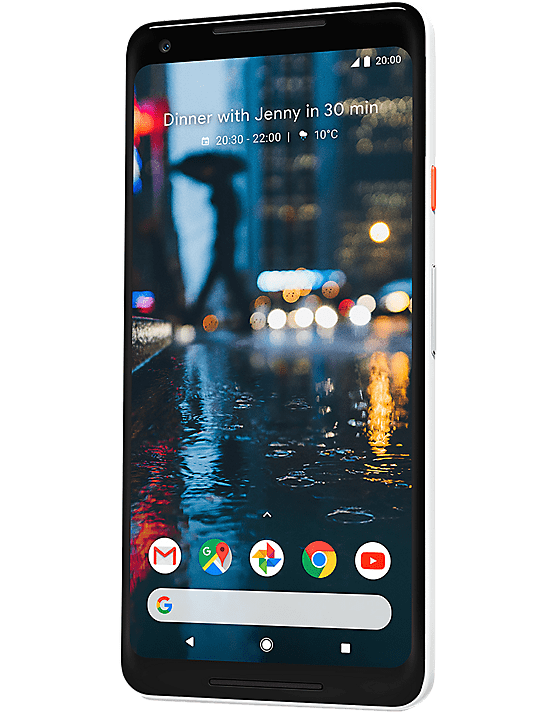 The Huawei Mate 10 Pro is the company's answer to Galaxy S8, Note 8 and even iPhone 8 Plus. The flagship phone from Huawei has a premium feel and design with a tall and slim design with a metal frame and all-display design with a 6-inch HD+ 1080 x2160 AMOLED screen sandwiched between two sheets of Gorilla Glass 5. But, even with the glass backplate, the phone does not support wireless charging.
The dual camera arrangement on the back is centred vertically together with the fingerprint scanner, making the layout symmetrical and together with a stripe that runs across the phone to encompass the LED light, lenses and sensors, gives it a unique look. Rear camera sensors are 12MP colour and 20MP mono with fast f/1.6 aperture with the 12MP camera benefitting from optical image stabilisation.
Like the big boys, Apple and Google, Huawei has also decided to move away from wired headphone, so no 3.5mm headphone socket to speak of. The phone is completely waterproof so can survive a dunk in the pool or bath. It is also available in four different shades; brown, pink gold, blue and grey. However, the biggest advantage the phone has over others listed here is it's huge 4000mAh battery allowing it to last a full day even with heavy use.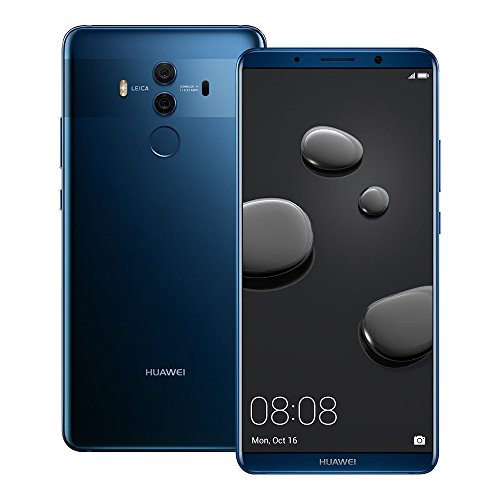 The phone uses Huawei's own Kirin 970 eight-core chip with built in neural network hardware called the NPU (Neural Processing Unit) which we will look at again in the Honor View 10. What it means is it will better serve the users in tasks like language translation, system optimisation and image enhancement.
The new flagship from the other Huawei company is the company's flagship that shares many similarities with Huawei's Mate 10 Pro (above). The phone has every landmark of a flagship, with high quality built and premium design, 18:9 ratio 5.99-inch display (1080 x 2160 pixel), dual camera (20MP monochrome and 16MP colour) with zero side bezel as well as top and bottom narrow bezels. Here is another all-display smartphones with potent processor, memory and storage combination using Huawei's own Kirin 970 with NPU (neural processing unit).
The hardware level machine learning system is said to adapt as you use it to fit your behaviour and enhance the overall experience. NPU stops your phone from slowing down after prolonged use as it will help clean up unused processes generated by apps you may have forgotten among other features. The same technology is said to also power the language translation and AI smartened camera.
We like the razor thin design, measuring only 6.97mm slim, front finger print scanner, headphone jack, high quality finish, fast charging coupled with long battery life and excellent photo prowess including portrait mode. Unfortunately, there is no glass back to speak of so no wireless charging to keep the cost down. There is also the use of facial recognition to securely unlock screen notifications but not the phone. That, you will still need the fingerprint scanner which many will agree is the best place for one, in front of the phone, albeit a narrow one at the bottom of the screen.

Priced to compete with OnePlus 5T, below, here is another affordable high-end flagship alternative available to the masses at a md-range price tag.
OnePlus 5 did not make our Full Display Smartphones list until now. The mid-life mode, OnePlus 5T moved up with an 18:9 ratio AMOLED display at 6.01-inch covered in 2.5D Corning Gorilla Glass 5 and improved dual camera setup. Otherwise, the phones are identical with the same Qualcomm® Snapdragon™ 835 (Octa-core, 10nm, up to 2.45GHz), 6 or 8GB RAM, 64 or 128GB storage options, USB 2.0 Type-C, 3300mAh battery with Dash Charge support and same 16MP front facing camera.
The biggest welcome is the 18:9 ratio 6.01-inch 1080 x 2160 pixel display where previously this was a 16:9 5.5-inch Full HD 1080 x 1930 pixel display. It's no where near QHD or 4K but it's good enough for most of us. In fact, without pushing so many pixels, the phone feels fluid and fast and I will take that any day.
This is also thanks to the refinements that OnePlus's chosen skin, the OxygenOS for Android has to offer, a streamlined and refreshing, non nonsense software UI. The finger print scanner has been moved to the back (in an easily reachable position) to allow the narrow chin and the 5T still retains the headphone jack, so don't get rid of your favourite wired headphone just yet. It ticks every boxes of a flagship checklist except for one, setting it apart from premium flagships like iPhone X and Samsung Galaxy S8, the lack of water resistance.

Comparing Full Display Smartphones
Samsung has the biggest display with Galaxy Note8 at 6.3-inches. The highest screen to body ratio goes to Essential Phone PH1 at 85% followed closely by Samsung S8 and S8+. When comparing pixels, the Galaxies have the highest count followed by LG V30 and LG G6. The iPhone X being the last to join the Full Display All Screen trend chose OLED technology instead of IPS this time for a brighter and higher contrast screen. But Samsung's Super AMOLED display already employs the OLED technology albeit with higher refresh rate, darker black and good contrast. At present, Samsung is Apple's only supplier for its OLED displays so we know that the iPhone X's display performance is likely to be the same. The only disadvantage is, the iPhone X's screen has a funny cut-out and is of the lowest resolution in our comparison.
Specification

iPhone X
Galaxy Note 8
Galaxy S8
Galaxy S8 Plus
Essential Phone
LG V30
LG G6
Display
5.8 inches
6.3 inches
5.8 inches
6.2 inches
5.71 inches
6 inches
5.7 inches
Resolution
2436 x 1125
2960 x 1440
2960 x 1440
2960 x 1440
2560 x 1312
2880 x 1440
2880 x 1440
Display Type
OLED
AMOLED
AMOLED
AMOLED
IPS
OLED
IPS
Screen Ratio
82.90%
83%
84%
84%
85%
81.20%
80%
Processor
A11 Bionic
Snapdragon 835

(2.35GHz and 1.9GHz, octa-core)

Snapdragon 835

(2.35GHz and 1.9GHz, octa-core)

Snapdragon 835

(2.35GHz and 1.9GHz, octa-core)

Snapdragon 835

(2.45GHz and 1.9GHz, octa-core)

Snapdragon 835
Snapdragon 821 (2.35GHz, Quad-core)
RAM (GB)
3
6
4
4
4
4
4
Storage (GB)
64, 256
64, 128, 256
64
64
128
64, 128
32, 16, 128
Rear camera
12 + 12 MP (wide)
12 + 12 MP (wide)
12 MP
12 MP
13 + 13 MP (monochrome)
16 + 13 MP (wide)
13 + 13 MP (wide)
Front camera
7 MP
8 MP
8 MP
8 MP
8 MP
5 MP
5MP
Battery (mAh)
TBA
3,300
3,000
3,500
3,040
3,300
3,300
Water protection
IP67
IP68
IP68
IP68
N/A
IP68
IP68
Weight (grams)
174
195
155
173
185
158
163
Weight (lb)
0.38
0.43
0.34
0.38
0.41
0.35
0.36
Thickness (mm)
7.7
8.6
8
8.1
7.8
7.4
7.9
Dimensions (mm)

143.6 x 70.9 x 7.7 mm

162.5 x 74.8 x 8.6 mm

148.9 x 68.1 x 8 mm

159.5 x 73.4 x 8.1 mm

141.5 x 71.1 x 7.8 mm

151.7 x 75.4 x 7.4 mm

148.9 x 71.9 x 7.9 mm

Dimensions (in.)
5.65 x 2.79 x 0.30
6.40 x 2.94 x 0.34
5.86 x 2.68 x 0.31
6.28 x 2.88 x 0.31
5.57 x 2.80 x 0.31
5.97 x 2.97 x 0.29

5.86 x 2.83 x 0.31

Starting price
$999.00
$930
$749.00
$849.00
$699.00
TBA
$699.00
Notable Features
Face ID scanner, wireless charging
S Pen, Iris scanner, USB-C, wireless charging
Iris scanner, USB-C, wireless charging
Iris scanner, USB-C, wireless charging
Modular attachement system
Quad DAC for hi-fi audio
Water Resistant, Wireless Charging