Point by point why we like the new Galaxy S8 and S8+, the new Samsung flagship duo with screens so big, they make phablets feel small.
Remember when phablets were the term used for smartphones with big screens, bigger than 5-inch to be precise. Samsung crossed that line when it made big flagships with Samsung Galaxy S5 at 5.1-inch display. Since then things are looking up or big when it got to Galaxy S6 Edge+ with 5.7-inch display then S7 Edge with 5.5-inch display. But the Samsung Galaxy S8 and S8+ take phablets to a whole new level. The Galaxy S8 has a 5.8-inch and the S8+ has an even bigger 6.2-inch display, making big displays on flagships the norm.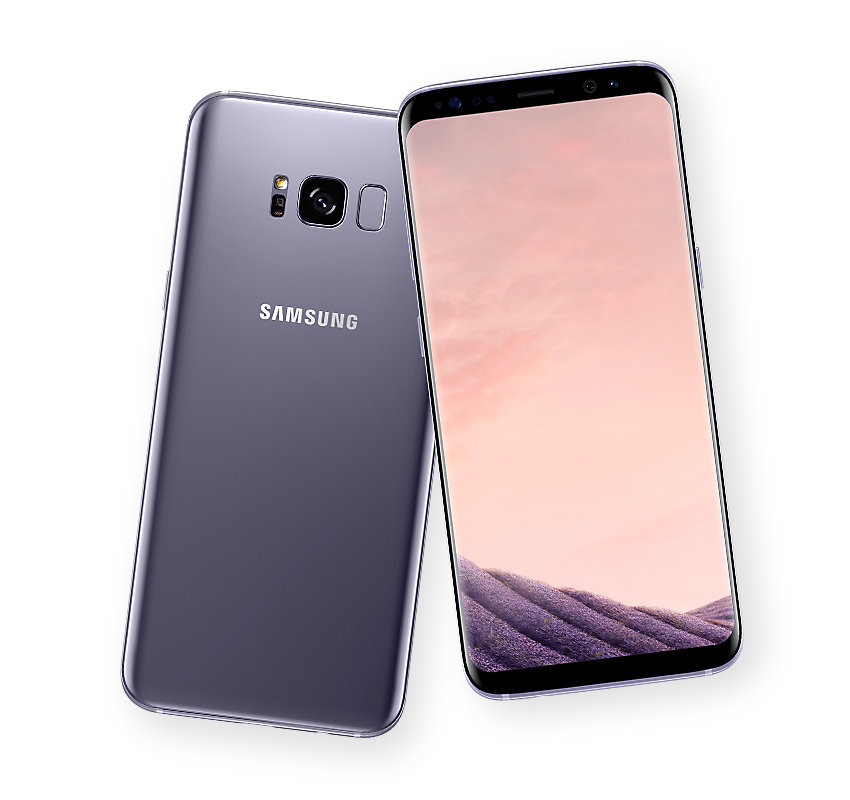 We list the features we love about the Galaxy S8 and S8+ including some not so popular design choices:
It has an unboxed design, no bexel, no butons one, no front facing fingerprint or biometric scanner.The screen just flows from edge to edge bar the narrow top and bottom bars.
It has a large infinity display, 5.8-inch on the Galaxy S8 and 6.2-inch on the Galaxy S8+ both at 1440×2960 pixels.
With the black bar above and below minimised, the display has a 18.5:9 ratio perfect for games that support this resolution and more room for apps, allowing you to do more without scrolling.
Ultra high screen to body ratio; the S8+ has approximately 84.0% screen-to-body ratio while the S8 has approximately 83.6% screen-to-body ratio.
It uses Samsung's Super AMOLED technology for crisp and vibrant colours on the display. Given its sizes, the S8 has higher pixel density at 570 ppi, while the S8+ is 529ppi.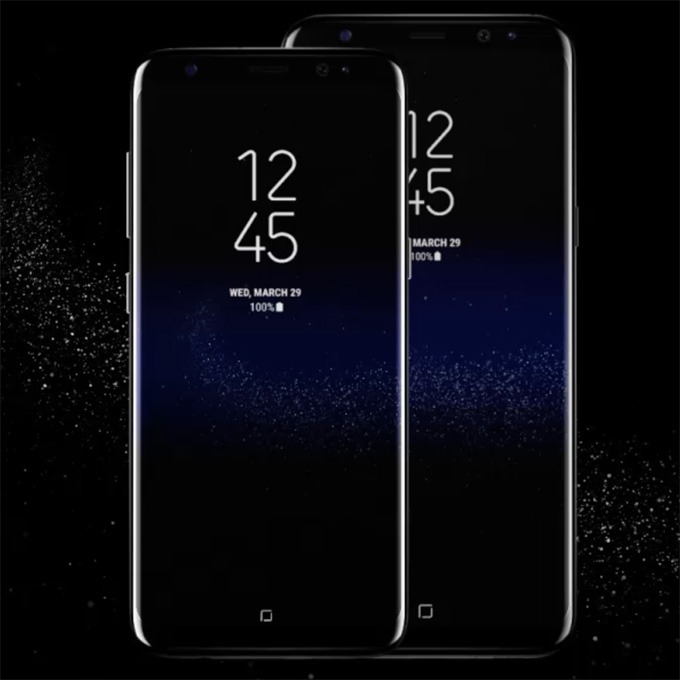 The display is also an Always On Display or (AOD). The AOD mode kicks in when the phone is locked. Here you can customise the display to show clock, calendar, image and other settings such as custom text, date, battery level, notifications and songs. More to that you can pin text and images like a memo as reminder or set themes.
Faster everything; from faster processor with Exynos 8895 Octa or Qualcomm MSM8998 Snapdragon 835 to Faster Gigabit LTE and Gigabit Wi-Fi for 20% faster download speed to faster GPU. A prefect combination for everything you do on the phone.
Exynos 8895: Octa-core (2.3GHz Quad + 1.7GHz Quad), 64 bit, 10nm processor
Qualcomm MSM8998: Octa-core (2.35GHz Quad + 1.9GHz Quad), 64 bit, 10nm processor
More room for application and storage: It comes with a spacious 4GB fast LPDDR4 RAM memory and big 64GB storage as standard. For additional storage, there is always the MicroSD slot that takes up to 256GB card.
Bigger screen also meant better optimised for multi-tasking, better for Multi-Window usability with more room for the on-screen keyboard.
The Home button is now invisible set between the customisable soft keys for Recent and Back. These are more like soft buttons on the screen that appears when needed and slides away when not required. An array of pressure sensors are set underneath the display near the bottom bar.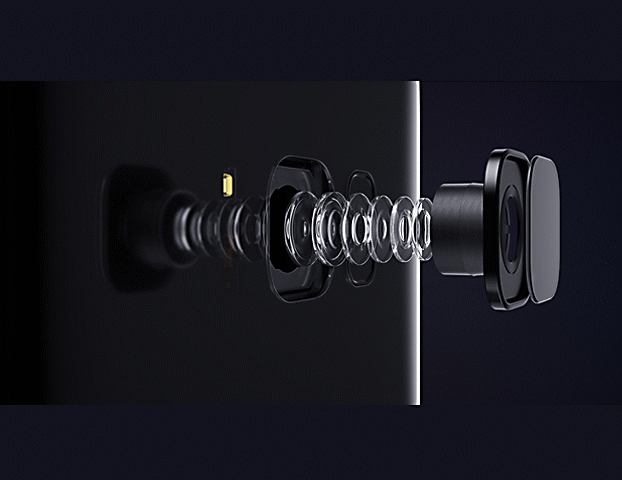 No Dual Camera setup, just a single 12MP rear camera with Optical Image Stabilisation (OIS) dual-pixel for faster focus. The main camera has wide aperture at F1.7 for better low light performance. Together they capture amazing photos and videos in any condition. The rear camera is capable of recording 4K videos.
With enhanced image processing, the camera is capable of taking multiple shots then choose from the clearest image and uses the others to reduce blue.
For the front, an 8MP camera also with wide aperture at F1.7 makes a great selfie camera with enhanced autofocus with facial recognition technology that track faces for clear and focused selfie.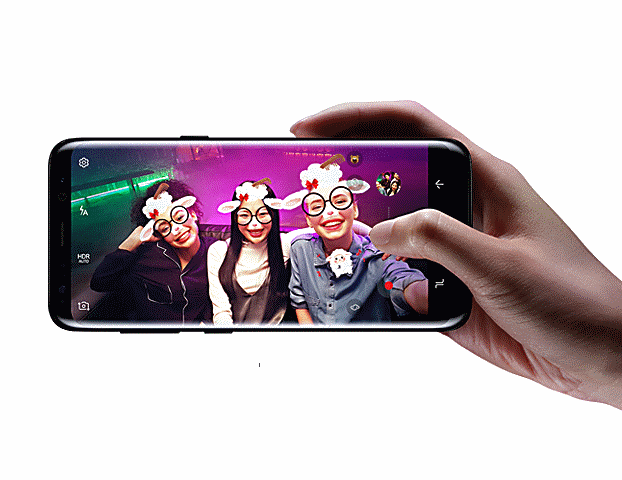 Camera shooting modes help you take professional photos with easy access to Pro mode, Panoram, Slow motion, Hyperlapse, Food mode and option to save as RAW file. There is also Selective focus for Bokeh effect, Virtual shot, Motion photo, filters, stickers, stamps, grid line, location tags, timer, quick launch and voice control.
Moving the fingerprint scanner to the back is the only way to free up the space up front for the infinity display. But, placing the sensor next the camera makes it difficult to reach and when you do, there is a tendency to leave finger prints on the camera lens. Fortunately, you can also use iris scanning, face recognition or on-screen pattern swipe to unlock the phone. Failing that there is also password and PIN.
High end phone with high-end sound: Audio enthusiasts will appreciate the ultra high quality audio 32-bit PCM and DSD64/128 playback support as well as the included AKG headphones. These offer pure sound with dedicated woofer and tweeter drivers in the headset.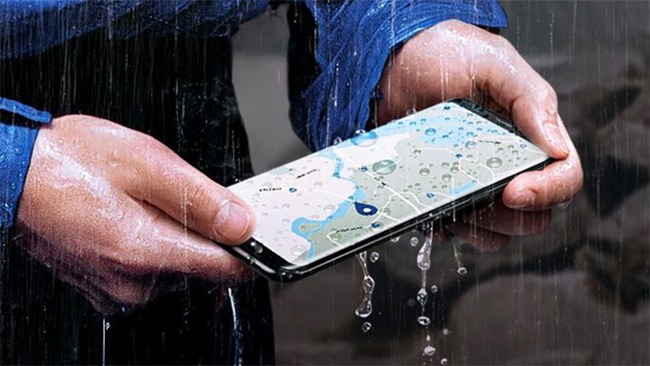 The phones are IP68-rated for protection against dust and water resistant up to 1.5meter for no more than 30 minutes the caveat being it has to be fresh water we are talking about. Even so, you are assured that the phone will withstand spills, splashes and dunks so bring on the rain and showers.
There is also a dedicated Bixby button, Samsung's answer to Alexa, Siri and Google. Simply press the button to go to Bixby Home or press and hold it to interact with Bixby using voice. The improved voice assistant can also be activated with a wake up phrase, "Hi, Bixby" and you can use it to talk, see, recommend and remind you of anything.
For the first time, the onboard Bluetooth adapter lets you connect with up to 2 Bluetooth devices simultaneously be it speakers or headsets, so you can share your tunes.There is however a slight difference between the sound output.
Better battery life with longer play time: The S8 has a 3000mAh battery, while the S8+ has 3500mAh battery. The projected battery life depending on type of usage is not bad definitely enough for a days continuous use with up to 15 hours per charge when browsing the Internet over WiFi or 4G.
Galaxy S8
Battery Capacity

3000mAh
Battery Life

MP3 playback (AOD on): up to 44 hrs
MP3 playback (AOD OFF): up to 67 hrs
Video playback: up to 16 hrs
Talk time: up to 20 hrs
Internet use (Wi-Fi): up to 14 hrs
Internet use (3G): up to 11 hrs
Internet use (4G): up to 12 hrs
Galaxy S8+
Battery Capacity

3500mAh
Battery Life

MP3 playback (AOD on): up to 50 hrs
MP3 playback (AOD OFF): up to 78 hrs
Video playback: up to 18 hrs
Talk time: up to 24 hrs
Internet use (Wi-Fi): up to 15 hrs
Internet use (3G): up to 13 hrs
Internet use (4G): up to 15 hrs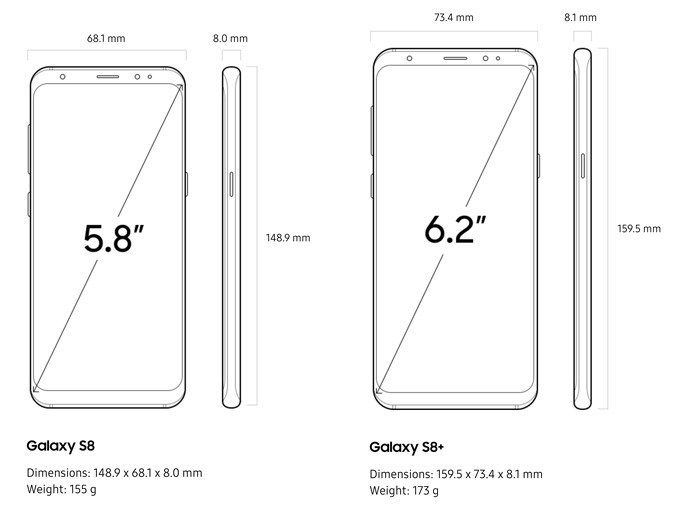 Size: Thanks for the bezel less design, both S8 and S8+ still has very compact foot print, the smallest in fact at comparable display sizes. In fact, the S8+ with its whooping 6.2-inch display is actually narrower and just 1.3mm taller than the iPhone 7 Plus with a 5.5-inch display.
S8 Dimensions: 148.9 x 68.1 x 8.0 mm
S8+ Dimensions: 159.5 x 73.4 x 8.1 mm
Compare this to Apple's iPhone 7.
iPhone 7 Dimensions: 138.3 x 67.1 x 7.1 mm
iPhone 7 Plus Dimensions: 158.2 x 77.9 x 7.3 mm
One can't really compare the size of the S8 to the size of the iPhone 7 as the S8 has a 5.8-inch display while the iPhone 7 only has a 4.7-inch display. But if you compare the S8 (5.8-inch) to the iPhone 7 Plus, this makes the iPhone 7 Plus (5.5-inch) look like a monster. S8 still comes up tops with a 0.3-inch bigger display.

Colours: great choice of colour options from glossy Midnight Black to Rose Pink and everything in between; Orchid Gray, Coral Blue, Artic Silver and Maple Gold.
For power, there is fast charging, wireless charging option with optional cradle (sold separately) and USB Type-C connector.
BONUS: Samsung DeX Station is essentially a docking station with monitor, wireless mouse and keyboard connectivity, the dock turns the Galaxy S8 and S8+ into a full fledge desktop offering PC-like interface and access to all your apps on the big screen. Purchase and download Microsoft Office suite and you might just have a viable productivity desktop, for emails, calendar, notifications, documents, presentation, spreadsheet, browsing the web, accessing the photo gallery, copy and pasting between apps, multitasking and more.