As 2017 is coming to a close, we take a look at 5 of the best 10-inch tablets to go into 2018 with a bang.
Without a doubt, the 10.5-inch Apple iPad Pro is the best tablet there is. If anything, Apple Pencil and the big iPad 12.9 have paved the way for a slightly bigger 10-inch tablet to success. Not only is it more portable that the big 12.9-inch tablet, it is also easier to handle and cheaper to own yet has all the features you will get from the bigger sibling. It is immensely powerful and will most certainly outperform most tablets in the market including some high end laptops. It is a mean, green and creative machine and throw in the optional keyboard cover as well and you have an all-round stylus  and touch driven 2-in-1 laptop.
A serious laptop replacement tablet, loaded with iOS 11, it is going to dealt a serious blow to all tablets in the land as a multi-tasker, multimedia center as well as a creative tool. Just have to fork out for the Apple Pencil and Keyboard.
If you prefer an Android tablet with stylus then the Samsung Galaxy Tab S3 is your answer. It has a SuperAMOLED display with QXGA resolution allowing you to catch up on HDR video on the super bright and ultra crisp 9.7-inch. The tablet is powered by a Snapdragon 820 processor and Vulkan graphics for 18% more crunching power and 3x faster graphics processing compared to previous model. Designed for entertainment, it pumps out amazing sound from its quad-speaker system, one on each corner. As a creative tool, it has an equally capable S Pen that unlike the Apple Pencil, does not need charging and still has a fine 0.7mm tip and 4096 pressure sensor levels.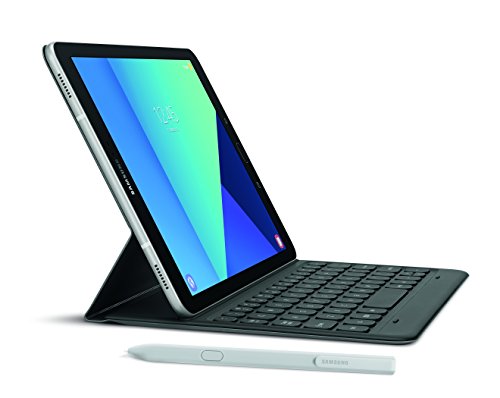 Samsung Cloud offers 15GB free storage as oppose to 5GB with Apple iCloud and Samsung Flow lets you channel notifications and sync text messages between the tablet and mobile phone. The Samsung S Pen is included but the keyboard is sold separately.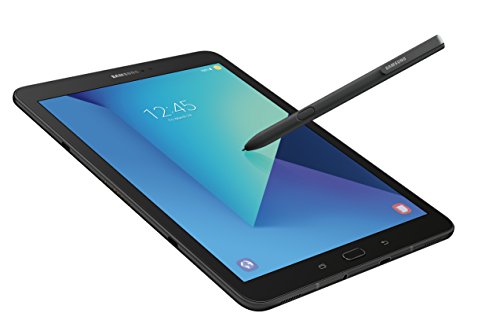 The highly rated Pixel C, Google's own Android tablet has a bright and beautiful 10.2-inch high resolution display pumping 2560 x 1800 resolution at 308ppi pixel density. It is powered by Nvidia' high performance Tegra X1 Quad Core 64-bit Processor at a speedy 1.9GHz frequency and together with 3GB of LPDDR4 memory and 64GB of storage, offers plenty of grunt to crunch through even the meanest games. Like the iPad Pro, the optional keyboard or folio keyboard comes with magnetic attachment and offers multi-angle working. As it is designed by Google, the Android OS and search function is closely integrate. Still it is a sleek and lightweight tablet with 10 hours battery life in an aluminium chassis.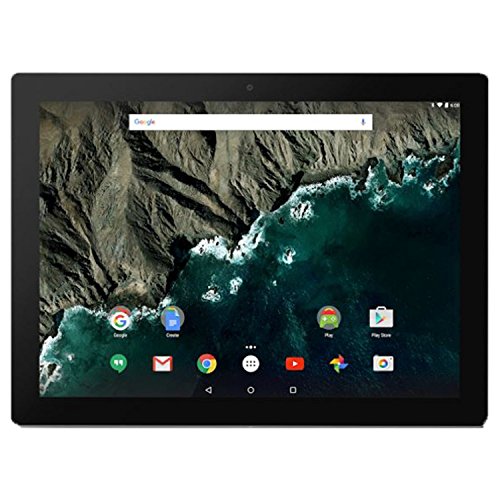 Optional Pixel X Keyboard or Pixel C Folio Keyboard makes this a viable Chromebook. The lack of stylus support puts is behind the iPad Pro and Galaxy Tab S3 as creative tools.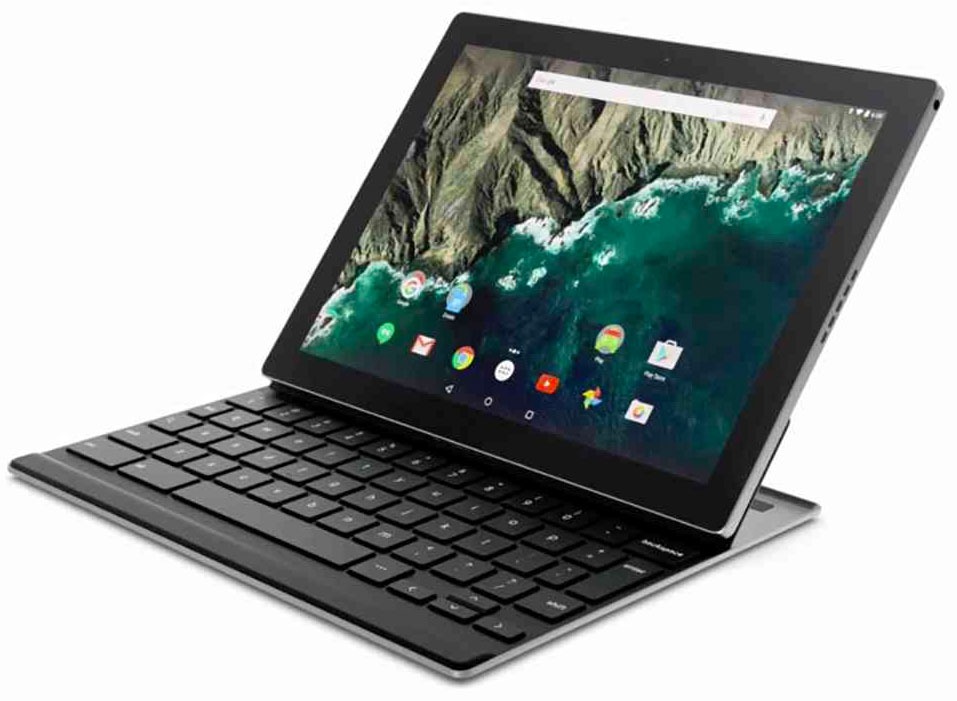 The iPad Air 2 replacement may have gained a bit of weight and is slightly thicker but it is by means no slouch. The new iPad 2017 is just called the iPad and is now the entry 10-inch device for those looking for an Apple tablet minus the Apple Pencil support. Still it delivers powerful performance, has a brighter than previous generation display but not as good as the display on the iPad Pro 10.5. If you can overlook the thickness and weight, the device is everything a tablet should be and the cheapest way to access Apple's ecosystem and to experience the latest iOS 11. It is also worth noting that the iPad now starts with 32GB of storage, even better value given the cheaper price tag. If you are looking for the smart keyboard connector on the side edge, that is still reserved for the iPad Pro 9.7, 10.5 and 12.9.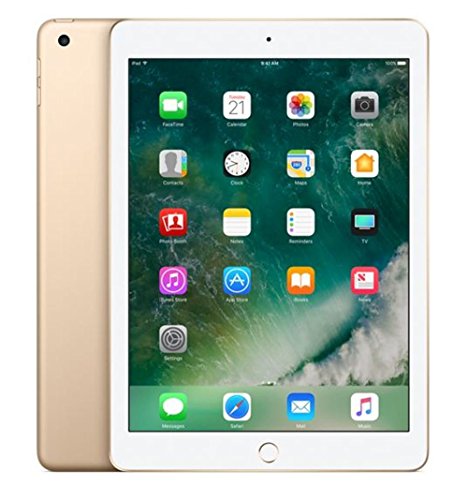 If iOS platform is your thing, this proven tablet with fast and reliable performance as well as long battery life is your ticket. What's more the affordable price tag and bigger starting storage helps sweeten the deal. iPad Air 2 owners can keep their tablet or look to the iPad Pro for their next tablet.
Samsung's second shot at a portable Windows tablet sees the Galaxy Book 10.6-inch FHD 1920 x 1080 resolution tablet as a clear winner among Windows tablets in this size. The 10.6-inch device is ultra portable, comes with a stylus for note-taking and folio keyboard for a complete 2-in-1 experience as a powerful, thin and lightweight laptop. It is powered by the 7th Generation Intel Core m3 Processor up to 2.6GHz, has 4GB of RAM and 64GB of storage with microSD slot for up to 256GB extra storage as well as support for USB-C for lightning quick 3 hour charging. The battery lasts 9 hours between charge from its 4000mAh capacity battery.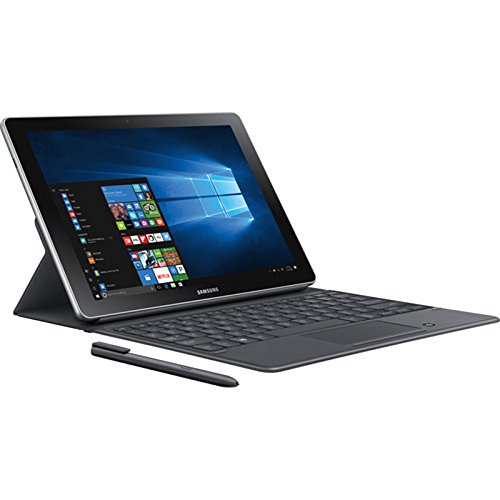 The Galaxy Book 10.6-inch is a smaller and cheaper alternative to Microsoft Surface Pro but is only available with the Intel Core m3 processor and half the storage compared to the entry Surface Pro. Still, one cannot complain when it comes with stylus and keyboard at no extra.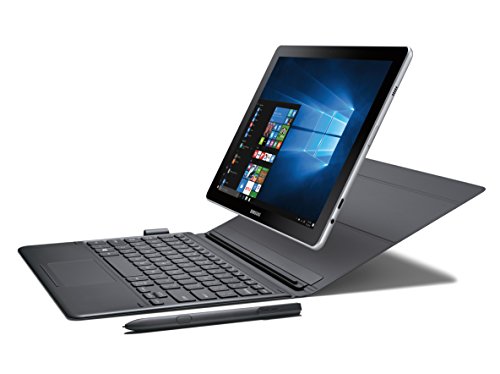 If you are an Amazon Prime member and subscribe top Netflix and Amazon Unlimited as well as other streaming services, the latest Fire HD 10 2017 is just the thing you need. Not only is the tablet affordable, it now comes with hands free access to Alexa service dubbed Alexa Hands-Free, just like the Alexa voice control service on Echo, Echo Plus, Echo Dot and other Amazon Echo Family. In fact, it resembles the Echo Show with the right stand. The device has a 10.1-inch display at Full HD 1080p resolution and starts with 32GB of storage and has a microSD slot for up to 256GB of extra storage so you can download the entire season of your favourite TV shows.