The genie is finally out of the box. Let's face it, AMD's FidelityFX Super Resolution (FSR) announcement and reveal did not exactly earn the unanimous appeal of PC enthusiast around the world. For one thing, many pointed out during its FSR-powered GTX 1060 vs Godfall presentation that the resolution quality improvements didn't really seem apparent. If anything, it actually looked worse (for some people), with the general expectation falling down even below the default "DLSS 1.5" rating.
Today, with more and more games getting support (even much older ones such as DoTA 2), and with the full source code of the technology now available at Github, people have somewhat changed their minds. Sure, it's still not a DLSS 2.0 competitor. But it's very cost-effective, and easy implementation directly means that you can expect older graphics cards to extend their usability with it pretty much right away.
Which older graphics cards, you ask? Well, all of them technically. Though, we believe that some are a little bit better than others at exploiting the wonders of this new gaming technology.
FidelityFX Super Resolution Basic Mechanics Recap
Just like Nvidia's DLSS, FSR is generally designed to improve gameplay experience by increasing frame rates (and frame stability) at the cost of ever so slightly lowering the resolution detail of your game. In other words, it tries smartly upscale your game from a lower resolution to the next level, and presents the resulting image quality as close to the target next-level resolution as possible.
That being said, even though it is meant to increase frame rates without sacrificing visual quality too much, you do have to be wary of other factors that might affect the intended efficiency level of your FSR implementation:
Ultra Quality is often the only target setting should ideally be used. With the exception of the next "Quality" setting and certain resolution limitations (such as FSR at 1080p), being forced on lower FSR settings may mean that it's better to simply lower graphics settings manually instead.
VRAM-related settings are largely unaffected by FSR. Graphic elements such as textures and shadows still require a good amount of VRAM to be rendered properly. Setting them too high will cause your FSR implementation to become significantly less effective.
FSR takes image processing data directly from the game. Unlike DLSS, where it could occasionally improve image rendering by using a completely different method than the original game engine, FSR will only take what's processed by the game itself and use it for the resolution scaling.
Because of this, artifacts made by the game will stay in the game. It will not be changed or modified directly by FSR.
For the same reason, 1080p upscaling is (usually) not recommended. Setting the max resolution to full-HD under FSR leaves it with significantly fewer pixels to work with. FSR is typically better suited to improving 1440p and especially 4K resolution gameplay.
Screen elements with very few pixels, such as particles, may look more prominent with FSR. This seems to result from the way FSR tries to build (generate?) detail into each workable pixel.
Best Discrete GPUs Boosted by FSR Overview
Here is an overview of the cards we will be evaluating:
GTX 970
GTX 1050 Ti
GTX 1060 6GB, RX 580 8GB
GTX 1660 Ti, GTX 1660 Super
GTX 1080 Ti
(DISCLAIMER: Again, as mentioned earlier, FSR is meant to provide gameplay performance benefits on all GPUs that it officially supports. This even includes Nvidia RTX 20/30 series graphics cards. So don't fret if you don't see your GPU here; just think of it as lying somewhere in between these models.)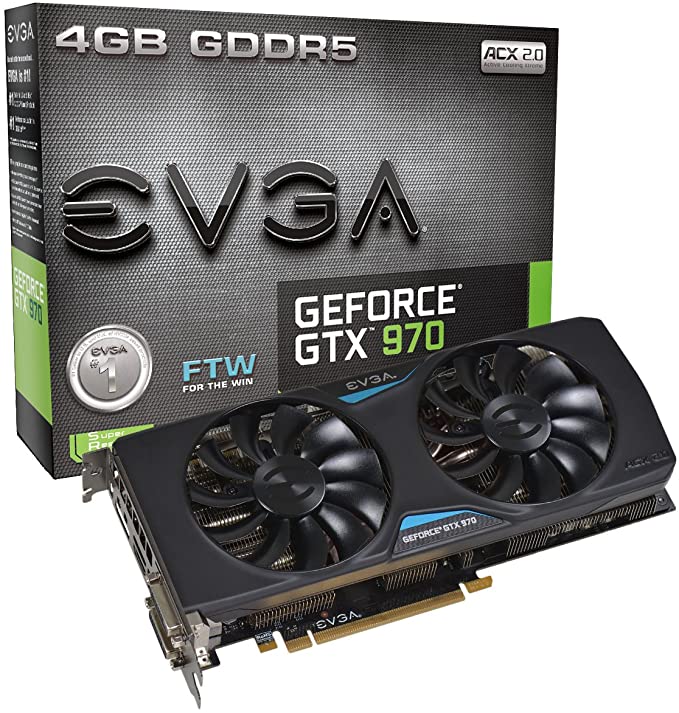 1. Geforce GTX 970
"I'm just happy to be included."
The GTX 900 series is not actually officially included within AMD's FSR main support list. However, since any GPU that could run the supported game can simply turn it on, you can technically go as far back as last GPU series that is still supported with updated drivers today.
The GTX 970, in particular, has been in existence for at least eight years already. Intended before as a high mid-tier card, today it barely catches up with the 3GB VRAM version of the GTX 1060. FSR breathes new life into it by allowing the GPU to increase frame rates significantly on settings that it can already play with at stable-ish 1% and 0.1 lows. Because even though it outpaces the 1050 Ti significantly, its 4GB of VRAM will still be the ultimate bottleneck. You'd still have to opt to decrease VRAM-related settings before it can fully utilize the boost that FSR's performance modes can potentially bring.
Just a quick side note, we would have also included the competing R9 290X from AMD for this entry. However, due to the recent announcement that AMD will no longer support the RX 200/300 series in the next driver update, FSR stability for the equivalent GPU may no longer be guaranteed.
GTX 970 FSR Integration Level: 5/10 (Workable)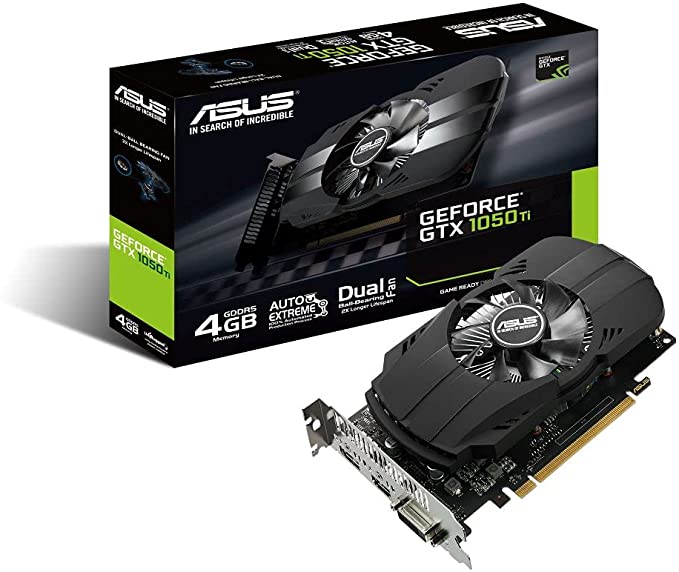 2. Geforce GTX 1050 Ti
"For all time. Always."
Being the baseline official Nvidia GPU series supported by FSR, one would think that the GTX 1050 Ti could benefit from it greatly. After all, this is the spiritual successor of the immortal 750 Ti. It too, refuses to die, and continues to fight its way through to stay relevant in gaming even in the year 2021.
But once again, the ugly issue of VRAM raises its head. One of the biggest perks of FSR is that you are able to enjoy wondrous graphics settings or resolutions without sacrificing them too much in the name of stable frame rates. The GTX 1050 Ti is just as incapable of fully exploiting FSR' best benefits, as with other Nvidia models that had the unfortunate destiny of being stuck to the company's "minimum VRAM requirement."
To its defense, though, being the more inferior GPU, it does benefit from a significant amount of performance gains. This is especially when compared to much more powerful 4GB VRAM GPUs such as the GTX 1650 Super.
GTX 1050 Ti FSR Integration Level: 6/10 (Pretty good)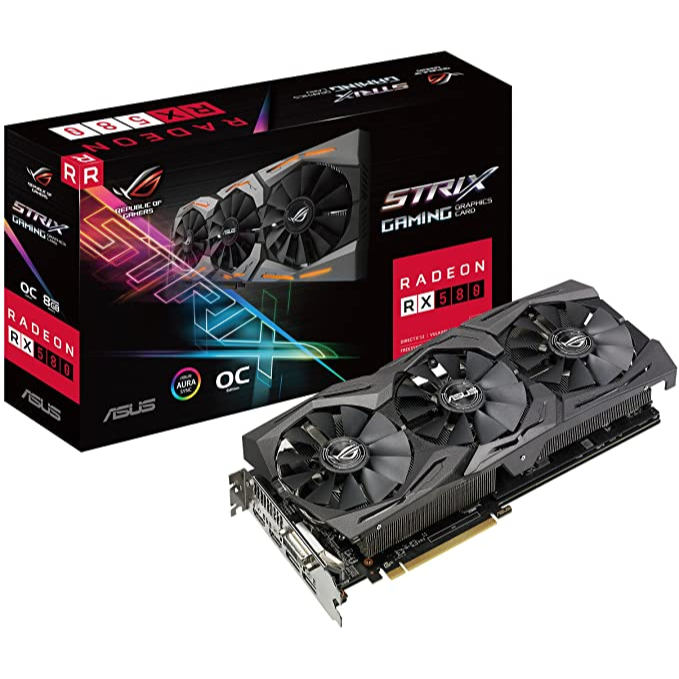 3. Geforce GTX 1060 6GB, Radeon RX 580 8GB
"At this rate, everyone will just die of old age."
One does not simply become the most popular GPU on the planet without having an extended lifetime thanks to continued support… and miracles such as FSR. Because of the rather unique specifications of both these GPUs, we can actually expect them to remain relevant even as Unreal Engine 5 games roll out in the next couple of years.
And that is our assessment even without FSR, by just continually tweaking graphics settings to maintain frame rate requirements. With FSR included, it is possible that the GTX 1060 6GB and RX 580 8GB version would remain usable as entry-level graphics cards for the foreseeable next few GPU generations. 1080p upscaling might not be recommended, but t is going to be more and more efficient for these two GPUs via FSR.
And oh yes, their respective VRAMs should still allow them to use at least medium texture or shadow settings during this exciting future.
GTX 1060 6GB, RX 580 8GB FSR Integration Level: 8/10 (Superb)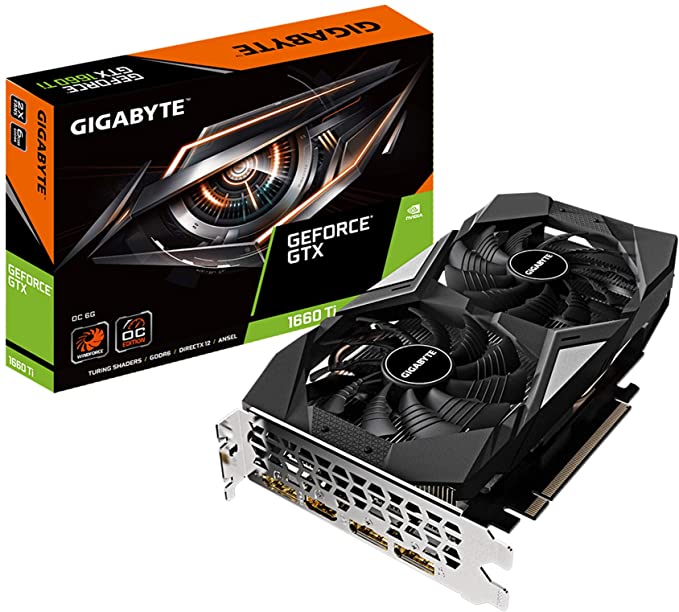 4. Geforce GTX 1660 Ti, 1660 Super
"Congratulations! Your GTX 1660 Ti evolved into (the) RTX 2060!"
Okay, "resurrection" may be too strong of a word here,
that catchphrase may be a bit of a stretch, since DLSS 2.0 is still technically the "smoother" implementation compared to FSR. But with essentially the same architecture (Turing) and having the exact same type and amount of VRAM (6GB GDDR6), the GTX 1660 Ti (TU116) may as well be an RTX 2060 (TU106) without the benefit of DLSS.
However, because FSR will support it too, we now essentially have the final component that we need to evolveupgrade it to an RTX Turing card (minus the unnecessary RT cores, of course). The 1660 Ti no longer becomes an occasionally good 1440p card; it's now a bona fide 1440p rasterization machine on games that support FSR. Oh, and all of these directly apply as well to its more cost-efficient counterpart, the GTX 1660 Super.
Additionally, both the RX Vega 56 and GTX 1070 also fall nicely under the FSR niche of the GTX 1660 Ti / 1660 Super, rasterization-wise. They have beefier VRAMs too, although one is HBM2, and the other is GDDR5.
GTX 1660 Ti, 1660 Super (GTX 1070, RX Vega 56) FSR Integration Level: 7/10 (Impressive)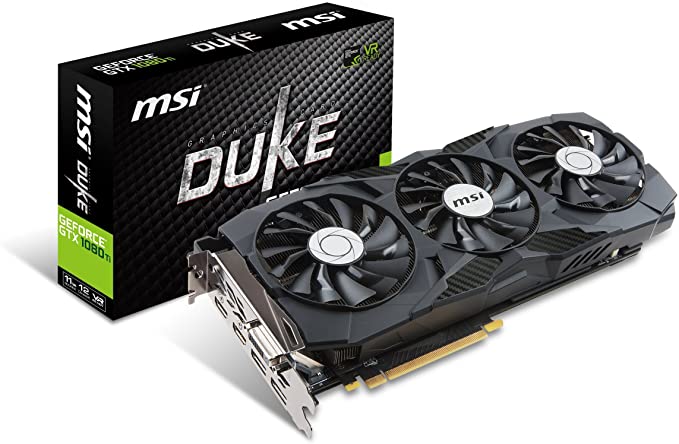 5. Geforce GTX 1080 Ti
"Best money-per-value GPU ever, and still is."
At this point in time, many people are probably still praying religiously to their 1080 Ti rigs in an effort to save themselves from the ongoing calamity of the global chip shortage. The 1080 Ti, of course, is Nivdia's worst GPU ever… when it comes to giving the card too much power for so little (relative) cost. Something that the company was determined never to repeat again with the arrival of the first RTX 20 series GPUs.
Well, jokes on them, because FSR now has the potential to keep the 1080 Ti's reign as the best bang-for-the-buck GPU almost indefinitely. The 1080 Ti was already a very strong contender in 4K. May not always be 60 FPS, but it does its best to compete. With FSR, the dream of playing current-generation 4K graphics quality games at 100+ FPS on a half-a-decade-old GPU suddenly becomes a potential reality.
Even better, is that competitive games will now have the freedom to run at max settings, and none of the limitations of FSR will ever be applied to this legendary powerlifter. Upscaled 1440p at Ultra Quality? Done at the flip of a switch. Running 4K with a fresh new title with unoptimized graphics? If it supports FSR, you can ride out the storm with stable frame rates till the developers churn out the necessary updates.
If only… if only the RTX 3070 wasn't released in the worst era of DIY PC building era ever…
GTX 1080 Ti FSR Integration Level: 8/10 (Superb)