While 2017 is not yet over and every Apple fan is waiting eagerly for iPhone 8, this is going to be the ultimate smartphone list that will end all lists, we promise.
This article was originally published on Colour My Living, our sister site and is adapted for our audience here.
Top 10 Ultimate Smartphones of 2017
After researching online, looking at all the recommendations and lists there are on the subject, we have managed to come up with our own. Don't take our decisions lightly as these are based on some of the biggest and greatest in tech and business websites out there. Here is what is on our Ultimate Best Smartphones List based on our own weighting system with data derived from industry experts and reviewers:
The eight generation flagship from Samsung tops our list. It not only has curved side edges but an infinity display that pushes the screen further up and down the chassis or squeezing the display into a small footprint of a body depending on which way you choose to look at it. The truth is, between the S7 and the S8, the screen has grown a whooping .7 of an inch. It went from 5.1-inch on the S7 to 5.8-inch on the S8 which is bigger than the iPhone 7 Plus (5.5-inch). Even so, the chassis hasn't grown that much thanks to small top and bottom bezels. It went from 142.4 x 69.6 x 7.9mm on the S 7 to 148.9 x 68.1 x 8.0mm on the S8 weighing 155 grams. In fact, it is now slightly narrower. As for the even bigger S8+, the display measures 6.1-inch which the body dimension is 159.5 x 73.4 x 8.1 mm and weighing 173 grams.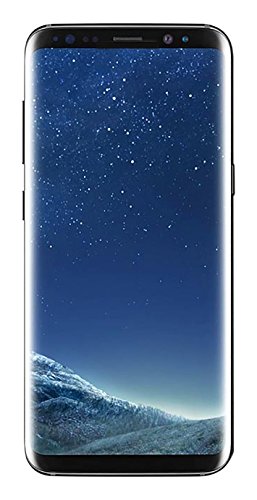 What you will quickly realise when looking at both the S8 and the S8+ is how tall it has grown. Shaving off the width from S7 to S8 and making it narrower even when it spots a bigger display meant the display is now wider in landscape or taller in portrait, again depending on how you see it. This makes the ratio and resolution different from your standard phone. Even though both S8 and S8+ are different in size, the Super AMOLED display has a Quad HD+ resolution with 2960 x 1440 pixel resolution and 570 ppi or 529 ppi respectively.
While it uses a familiar 12-megapixel DualPixel shooter as the main camera with a wide f/1.7 aperture and optical image stabilisation (OIS) to boot, the front camera received an upgrade from 5-megapixel to 8-megapixel with f/1.7 aperture and autofocus. Equipped with a fast processor, no doubt, notable features include an iris scanner, USB Type-C and a rear-mounted fingerprint sensor. You also get as standard, 4GB RAM memory, 64GB of storage and option to add up to 256GB extra storage via microSD slot.

Finally, like the S7, the S8 and S8+ are both IP68 rated against dust and water resistance. It can withstand submersion in up to 1.5 meters of fresh water for up to 30 minutes. The key here is fresh water so don't go trying it out in the sea.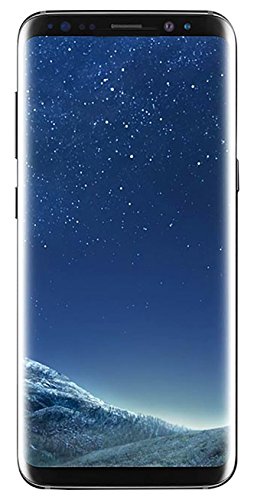 Processor (depending on region)
Octa-core (2.3GHz Quad + 1.7GHz Quad), 64 bit, 10nm processor
Octa-core (2.35GHz Quad + 1.9GHz Quad), 64 bit, 10nm processor
Memory & Storage: 4GB RAM and 64GB Storage with one MicroSD slot (up to 256GB) in the second SIM slot.
---
While we wait for the iPhone 8, it will have to be the iPhone 7 and iPhone 7 Plus that we have to be contend with. Still, it is no slouch. And, it will be around even when iPhone 8 is released to fill the game left by iPhone 6s. Both phones, iPhone 7 and 7 Plus are super fast and together with Apple's own iOS 10 and soon to be launch iOS 11, is a match made in heaven. New all screen fronted phones like the Samsung Galaxy S8, S8+ and LG G6 is making the iPhone look dated even in the Product(RED) seen below.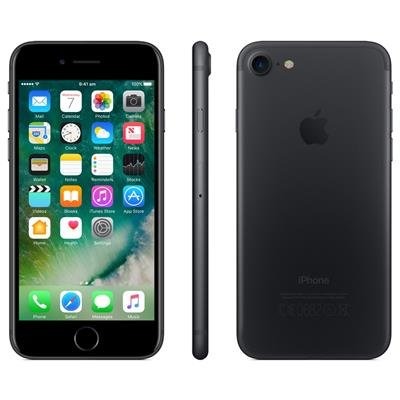 iPhone 7 spots a 4.7-inch display, by today's standard is a little on the small side. Companies are pushing more phones with at least a 5-inch display. The iPhone 7 Plus does have the upper-hand given its bigger chassis which allows for bigger 5.5-inch display, longer battery life and dual camera setup but those side bezels plus top and bottom bezel is feeling a bit big and old now like since iPhone 6, 6 Plus, 6s and 6s Plus old. Notable features include powerful A10 Fusion processor chip, starting capacity increased from 16GB to 32GB with a huge jump to the next storage options 128GB and 256GB and available in two new colour options matt black or jet (glossy) black on top of silver, gold or rose gold. Later, a Product(RED) edition was introduced.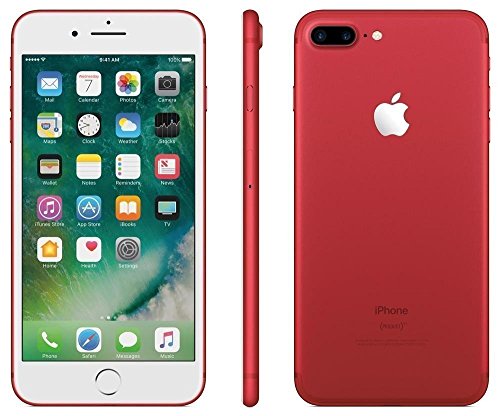 ---
The new One Plus 5 looks very much like the iPhone 7 Plus even with the dual rear facing camera arrangement. The Chinese manufacturer, OnePlus is known to push out really great phones, the last being OnePlus 3T, there is now OnePlus 4 by the way owing to Chinese superstition with the number. Just like you are unlikely to see OnePlus 13 and 14 when it gets there. As with all OnePlus smartphones you get flagship killing specs for very little money. Even when the fifth generation phone is priced higher, the highest in the history of OnePlus phones, it is still cheaper than flagship phones from Apple or Samsung.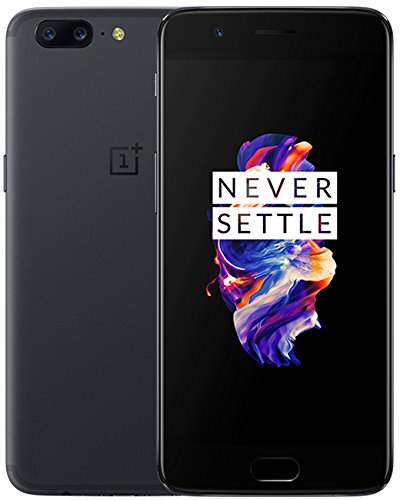 The dual camera setup has fast auto-focus, working together to measure depth and find the perfect focus, instantly. Focusing is said to be 40% faster than the OnePlus 3T. It also has a large f/1.7 aperture and faster shutter speed to capture clearer images. A combination of 16MP wide angle camera with a 20MP telephoto camera, it is said to be the highest resolution in any dual camera setup. Other notable features include blistering fast Snapdragon 835 processor with Octa-core clocking up to 2.45GHz, 6 or 8GB RAM memory, 64GB or 128GB storage, Dash Charge offering fast charging with 30 minutes of charging for a full days use and a 5.5-inch vivid Full HD display.
However, unlike Samsung and LG with their full display phone, OnePlus sticks to what works with near zero side bezel and the usual big top and bottom bezel. Also, in case you are wondering, it is not water resistant or waterproof, a feature that premium brands are including on their phones.
Available in two colours only, Slate Gray or Midnight Black.
---
4. LG G6 (49) – Dual Camera
LG G6 is the second smartphone in our list to feature an full display with near zero bezel on all sides. It doesn't have cured side edges but for the price point, we can't really complain. The top and bottom bezel are just as small as those found on Samsung's Galaxy S8, some 80% screen to body ratio and like the OnePlus 5, it is only available in one size with a 5.7-inch UHD+ display with 1440 x 2880 pixel resolution 18:9 ratio pushing a whooping 564 ppi. In the processing power department, it uses Snapdragon 821 which is not the fastest in Qualcomm's portfolio clocking at 2.35 GHz with Quad-Core but enough to get you through everything.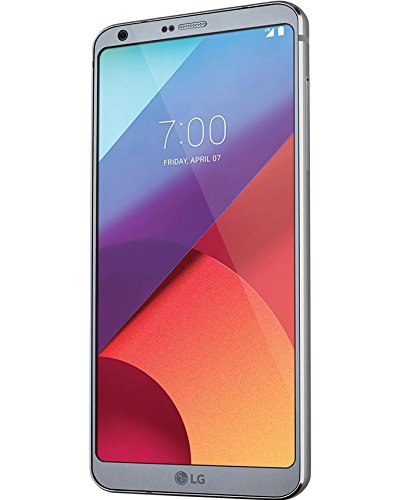 Wrapped in a water resistant and water proof (IP68) chassis available in Platinum (shown below) or Black, the body is sculptured from aluminium and glass with rounded corners and narrow bezels and is designed for endurance, subjected to 14 different military standard 810G tests so you don't have to worry about accidentally dropping the phone. Speaking of dropping, LG G6 dropped the unpopular modular design from its previous generation, LG G5 in favour of a standard smartphone and stuck with fingerprint scanner and power button on the rear of the body. It also has a dual camera arrangement using a pair of 13MP camera with standard 71° and  125° wide-angle lenses that allows you to capture photos and videos with a wider perspective. The cameras are also placed in the center of the back plate as oppose to the top left corner. The front camera is also a wide angle camera at 5MP resolution.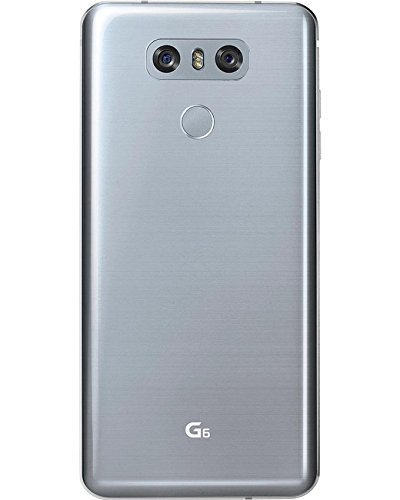 In keeping things simple, you only get one memory and storage size, at 4GB RAM and 32GB storage respectively. But don't worry about running out of space, you can use the microSD slot to add up to 2TB of extra space.
---
Google has decided to take things in-house where designing of their smartphone is concerned. While previous iterations were made in partnership with companies like Samsung, HTC, Motorola, LG and Huawei, Google has gone on to make a new smartphone by themselves, pulling all the stops. The result is Google Pixel and Pixel XL with an amazing 12.3MP rear camera and 8MP front camera. It is powered by the same processor used on the LG G6, the Snapdragon 821 2.15GHz + 1.6GHz, 64-Bit Quad-Core processor combined with 4GB RAM and 32GB or 128GB storage.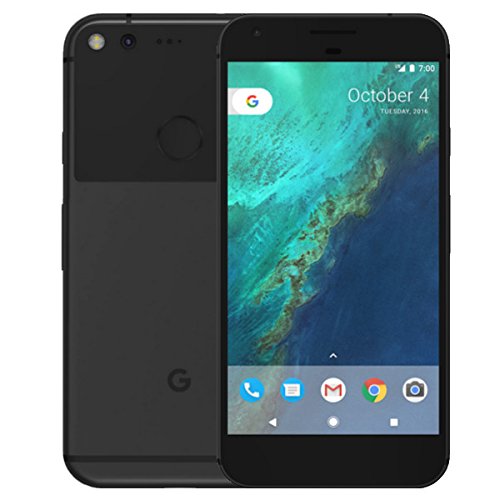 Google Pixel has a 5.0-inch AMOLED Full HD (1920 x 1080) 441-ppi display while Pixel XL has a 5.5-inch AMOLED QHD (2560 x 1440) 534-ppi display with both at Cinematic widescreen 16:9 aspect ratio. Notable features include deep integration with Google Assistant (after all this is a made by Google phone), unlimited Google Photos storage for all your photos and videos, Google Duo video calling and quick charging via USB-C, 7 hours of batter life with 15 minutes of charging.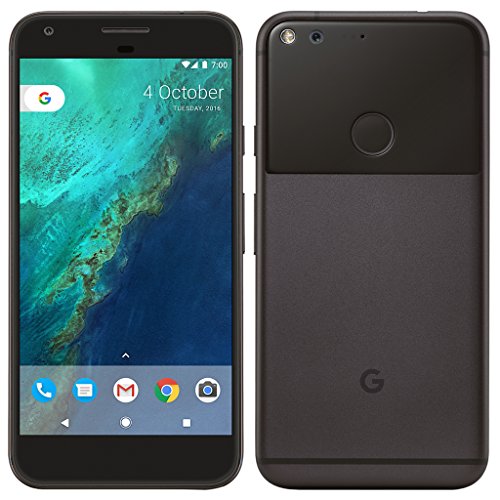 ---
Moving away from the old school; black, silver, gold and rose gold finish is the HTC U11. Using bold colours and liquid glass surface crafted using Optical Spectrum Hybrid Deposition HTC achieve what a stunning new design. By layering highly-refractive precious minerals across the phone's back cover, they were able to achieve vivid new colors that transforms light with every movement. The glass is also bend in three different axis through heating and bending using extreme pressure to produces a phone that is slim no matter which way you hold it. With 3D glass on both front and back, it's not only beautiful but more secure and comfortable to hold.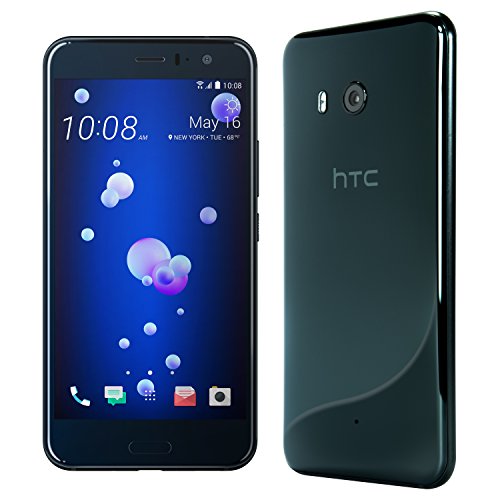 HTC also introduces Edge Sense, the squeeze gesture control as a way to interact with your phone. A simple squeeze lets you access the camera and take photos, speech to text, launch your favourite app such as Facebook, Twitter or Pinterest. You can even configure it to access Google Assistant or Amazon Alexa, two powerful voice assistants on the same device.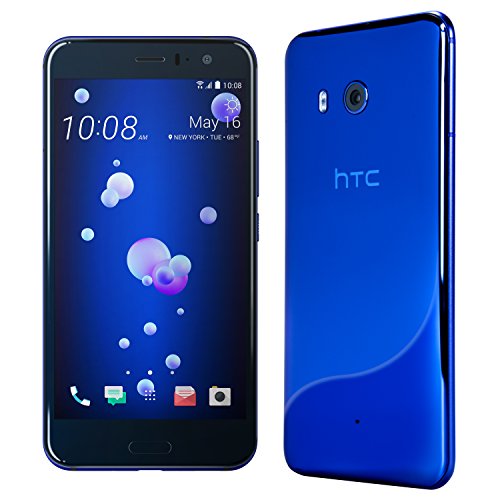 Like most flagship phones these days, U11 is water resistance (IP67) and together with Edge Sense technology lets you actually take photos rain or shine simply by, you guessed it, squeezing your phone. The touch display also works with gloves on, so you don't need to remove them to use the phone in the winter.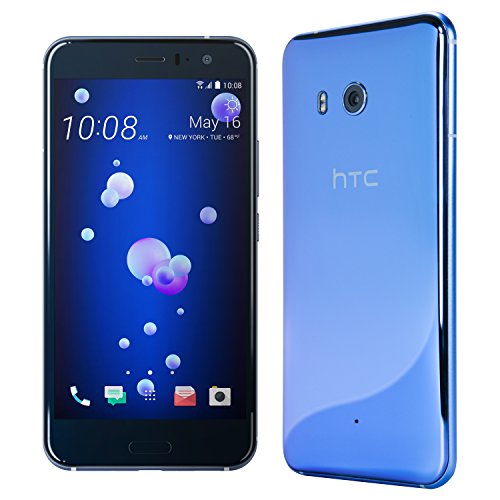 Other notable features include active noise cancelling with accompanying ear buds, BoomSound Hi-Fi edition speakers with 100% more loudness and 150% improvement in Dynamic Range Audio and finally, an award winning 12MP (HTC UltraPixel™ 3 with 1.4μm pixel) camera with multi-axis optical and electronic stabilization system and super-fast autofocus in all lighting conditions. It takes quick and sharp pictures and smooth videos with a more dynamic exposure range using HDR Boost. For video call it has a 16MP front facing camera with auto selfie capture.
The Snapdragon 835 octa-core clocks up to 2.45Ghz, is the same processor found on the OnePlus 5. Together with the standard 6GB RAM and 128GB storage, it has plenty of headroom both for your programs and files. And, if that is now enough, the microSD slot supports up to 2TB of extra storage (in place of the SIM2 slot).
---
Moto Z is now a family of smartphones from Motorola with the addition of Moto Z2 Play and Moto Z Force Droid. However, the original Moto Z has a place on our list. The Z family supports Moto Mods, modular design with add-ons like gamepad, sound boost, power pack, wireless charging, projector, true zoom camera and more. Where LG G5 failed, Motorola took the concept of modular design to the next level and made add-on modules with respective leaders in their fields like JBL, Hasselblad, Incipio, Mophie and more.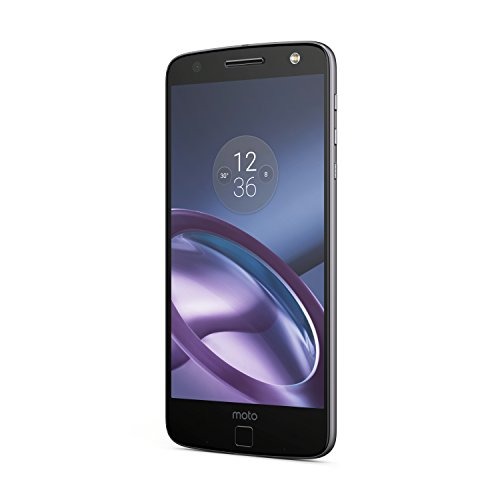 The Moto Z has a 5.5-inch Quad HD AMOLED display with 2560 x 1440 pixel resolution, that's 535ppi. It runs on the Snapdragon™ 820 processor with 1.8GHz Quad-core CPU combined with 4GB RAM memory and 64GB of storage. If you need more storage, use the microSD slot to add up to 2TB of extra space. It is also one of the slimmest phone in our line-up measuring a mere 5.19mm thin. It supports fast charging with 8 hours of battery life with a quick 15 minutes charge and a full 30 hours battery life on a full charge. The rear and front cameras are 13MP and 5MP respectively.
ALSO: Moto Z2 Play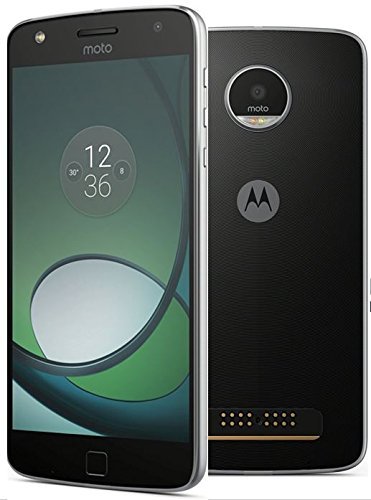 ---
Sony Xperia XZ Premium features the new Motion Eye™ – a 19MP camera so advanced it captures motion that the human eye can't see. And with its unified design, astonishing 5.5-inch 4K HDR display and intelligent features, what is not to like. When it comes to camera for stills and videos, Sony does have an upper hand. Having been in the photography and video capture industry for as long as anyone can remember, they have the ability to port their experience to the mobile world with their mobile sensor and cutting edge lens.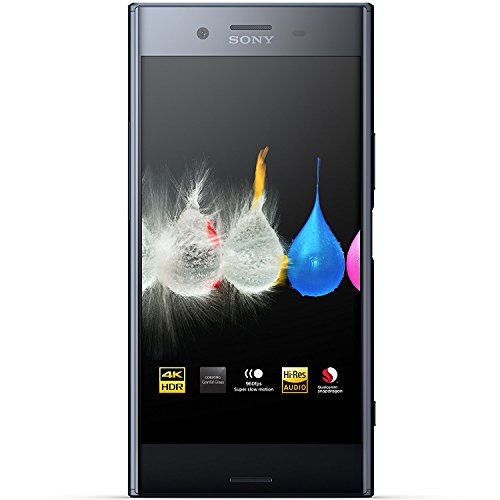 The Motion Eye technology is one of such innovation. It lets you record Super slow motion video at 960 frames per second, for playback four times slower than any other smartphone. Predictive Capture stays one step ahead of the action, as it starts buffering images even before you press the button. For stills, it can capture stunning images even in low light. Predictive Capture starts buffering images one second before you press the shutter button so you can pick up to four images prior to shooting in case you miss that fast action shot.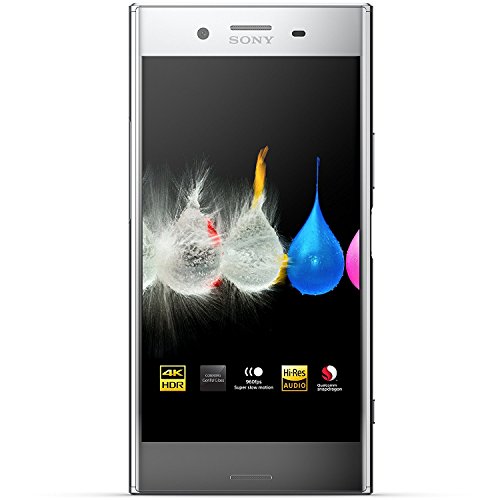 Other notable features include the glass loop surface with Corning® Gorilla® Glass® 5 on the front and back of the handset, super fast Snapdragon 835 processor, side power button with integrated finger print scanner, IP65/68 rated for protection against splash, spills and dust including rain, 4GB RAM memory and 64GB UFS internal memory.
---
Being a newcomer does not stop Huawei from climbing to the top, churning out smartphones after smartphones and now rank with the big and established players such as Samsung, Apple, Sony, LG and Motorola. Co-engineered with Leica, the smartphone has a dual camera setup using a 20MP monochrome and a 12MP RGB camera with Optical Image Stabilisation (OIS), the result is superior low-light photography, instantaneous depth of field, clearer, faster and more beautiful shots. The front shooter is an 8MP camera and captures twice more light for amazing portrait shots day or night. When using it to shoot group photos or groufies, it automatically turns to wide-angle allowing more people to enter the shot.

Powered by Kirin 960 CPU, Octa-core 4 x Cortex A73 2.4GHz + 4 x Cortex A53 1.8GHz with 4GB RAM memory and 64GB or b storage. Huawei P10 has a 5.1-inch Full HD display at 1920 x 1080 pixel resolution and 432PPI. The body of the phone is available in 7 different colours (artic white, greenery, dazzling blue, graphite black, dazzling gold, rose gold and moonlight silver) with 3 different finishes (colour dependent). There is hyper diamond-cut, high gloss and sandblast. Even with the dual camera, the smartphone measures an ultra-slim 7mm thin and the camera sits flush in the back cover.
The bigger Huawei P10 Plus has a 5.5-inch display with higher resolution at 2560 x 1440 (2K) and 540PPI. Depending on the model, the memory and storage options also get a boost to 6GB RAM memory and 256GB ROM storage.
Notable features: Leica Dual Camera 2.0 carries two SUMMARIT-H lenses with an F2.2 aperture
Huawei P10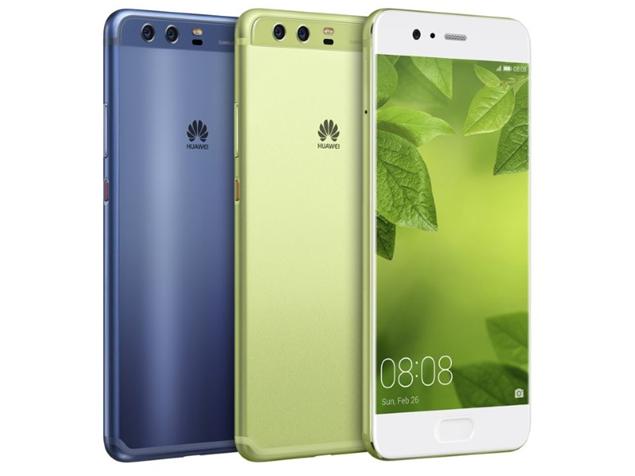 Huawei P10 Plus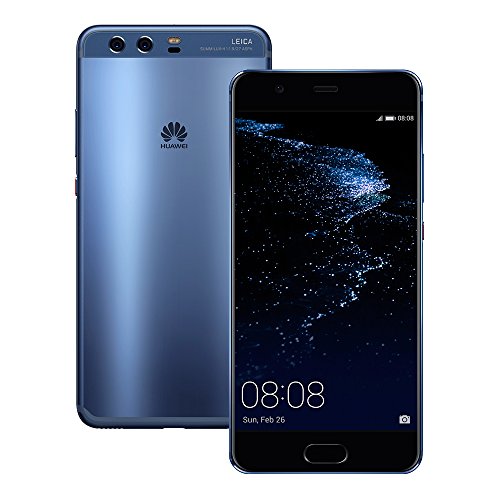 ---
Based on the compact chassis of iPhone 5s, the updated smartphone is no slouch. It is powered by the same processor as that found in the iPhone 6S (still on the shelf alongside iPhone 7).  The same 64-bit A9 chip and M9 motion co-processor. It's also has a 12-megapixel camera, TouchID and Apple Pay putting in on a level playing field as all other smartphones found here. iPhone SE's selling point is the compact size. Not everybody wants a big phablet so here to plug the gap when every manufacturer is going big and bezel-less is Apple's iPhone SE.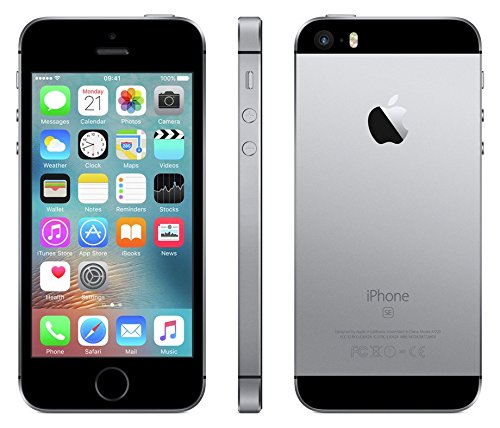 Here is a look at the results from our research, correct at the time of writing.
Business Insider
Google Pixel
Google Pixel XL
iPhone 7 Plus
iPhone 7
Galaxy S8+
Galaxy S8
LG G6
iPhone 6S Plus
iPhone 6S
iPhone SE
OnePlus 3T
Huawei Mate 9
Moto Z
HTC 10
Moto G5 Plus
LG V20
ZTE Axon 7
Galaxy Note 5
BlackBerry Priv
BlackBerry Classic
Tech Radar
Galaxy S8
iPhone 7 Plus
OnePlus 5
iPhone 7
Galaxy S8+
Moto Z
Xperia XZ Prem
HTC U11
Lenovo P2
Google Pixel
Stuff.tv
Galaxy S8
OnePlus 5
iPhone 7 Plus
HTC U11
LG G6
Huawei P10 Plus
iPhone 7
Honor 8 Pro
Google Pixel
Wiley Fox Swift 2X
Pocket-Lint
Galaxy S8 & S8+
Google Pixel & XL
iPhone 7 & 7 Plus
OnePlus 5
HTC U11
LG G6
BlackBerry KeyOne
Moto G5 Plus
Honor 8 Pro
iPhone SE
Huawei P10 & Plus
Galaxy A5
Honor 8
Lenovo P2
Tech Adviser
Galaxy S8
LG G6
Xperia XZ Premium
OnePlus 5
Galaxy S8+
iPhone 7
HTC U11
Xiaomi Mi6
Google Pixel
iPhone 7 Plus
Huawei P10
Huawei P10 Plus
Huawei Mate 9
Xiaomi Mi Note 2
Honor 8 Pro
Galaxy Note 5
Google Pixel XL
iPhone SE
Moto G5 Plus
Moto Z
T3
Galaxy S8
iPhone 7 Plus
Google Pixel
LG G6
OnePlus 3T
Huawei P10
iPhone SE
HTC 10
Lenovo P2
Moto X Force
CNET
Galaxy S8
Galaxy S8 Plus
Google Pixel
LG G6
iPhone 7 Plus
OnePlus 5
Moto Z2 Play
Moto G5 Plus
Expert Reviews
Galaxy S8
OnePlus 5
LG G5
Moto X Force
iPhone 7 Plus
Moto G4
Google Pixel
Moto Z Play
Galaxy J5
Smart Prime 7
---
Source
Mainstream Alternatives
Tired of paying big bucks for your mobile phone, we end the Ultimate Best Smartphone list with these alternatives. Alternatives to smartphones big players like Apple, Samsung, Sony, Motorola and LG that typically come with a hefty price tag. These are in no way your cheap and cheerful, more than that, they have the guts to rival some of the most expensive flagship smartphones in the market yet come reasonably priced. If you think you have paid over the odds for contracts or smartphones every time you come to renew your phone, check these out first.
OnePlus 5 and OnePlus 3T
HTC U11
Xiaomi Mi 6
Honor 8 Pro
Huawei P10 and P10 Plus
Huawei Mate 9
Blackberry
Smart Prime 7