The standard iPhone strikes a balance in terms of size, performance and price. Not too small at 6.1-inch, no compromises in performance and yet affordable at $699. With the launch of iPhone 14, the iPhone 13 is now being sold at $100 cheaper. While both are 6.1-inch devices powered by A15 Bionic chip, which of these would you choose? What do you get spending the extra hundred going with the new phone?
For starters, you are not going to see a big upgrade between the iPhone 13 and iPhone 14. This is the first time the standard iPhone and iPhone Pro series use different chips. The iPhone 13 and iPhone Pro 13 and previous iPhones share the same generational chips. For the iPhone 13 and iPhone 13 Pro, both use the A15 Bionic. For the iPhone 12 and iPhone 12 Pro, both use the A14 Bionic and so on.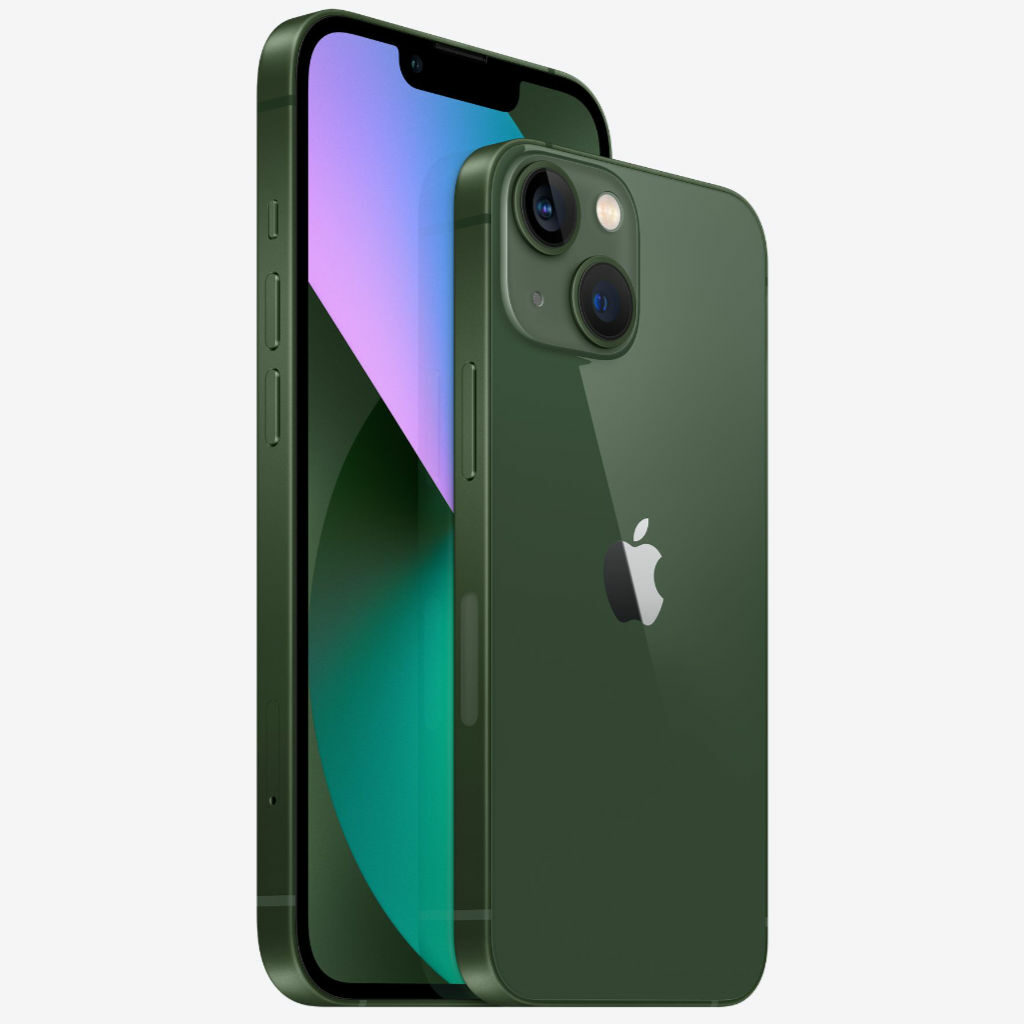 Search Apple iPhone 13 on Amazon
A transitionary time for the Apple iPhones
In differentiating the standard iPhone from the Pro series, we are seeing more than just moving from 2 to 3 rear camera setup and aluminium to stainless steel finish but a difference chip altogether. Apple is holding back the iPhone 14, keeping it on the same A15 Bionic used on last year's iPhone 13 and moving the iPhone 14 Pro to the new A16 Bionic. Moving forward, we are going to see the same treatment for iPhone 15 and iPhone 15 Pro. The standard iPhone will always be one step behind in the chip department. So, in this transitionary time, it iPhone 14 a worthwhile purchase? Read on to find out more.
Here is what you get for the extra money
Since the iPhone 13 is still on the shelf at a hundred dollar cheaper, will it be a more worthwhile purchase compared to the iPhone 14. Let's find out.
1. One extra GPU core
While both iPhone 13 and iPhone 14 uses the same A15 Bionic, the chip on iPhone 13 is 'crippled' with 1 GPU core disabled reducing it to just 4-core GPU. The only difference here with iPhone 14 is that it is firing on all five GPU cores like the iPhone 13 Pros. In real world use, as both have 6-core CPU (2 performance and 4 efficiency cores) with 16-core Neural Engine, you are unlikely to see the difference with everyday applications. Even in gaming, the iPhone 14 has a slight advantage with that extra GPU core but not by a lot. Nanoreview rate the performance on iPhone 14 at 88 (based on iPhone 13 Pro) while the iPhone 13 at 87. The difference is truly marginal.
2. Emergency SOS via satellite
A new feature and a first from Apple, the iPhone 14 features Emergency SOS via satellite. Where there is no cellular signal, and you need help, simply answer a series of questions and the phone will send a text message to emergency services. It will give them information like your location, the help you need and even current battery level.
You will however, need to coax it by using the phone to detect and pointing to the direction of the satellite to allow it to push the message up. Also, the phone needs to be outside, under a clear sky and it will only work if there are no obstructions such as mountains or heavy foliage. However, once the connection is established the message should go up in under 15 seconds.
The service is available for free for two years and is subject to availability in your country. The same service is also used by Find My app so you can share your location via satellite with your family. If you don't wander far from a cell tower, you will never really need this. Plus, how likely are you to wander off in the wilderness without a guide. For most of us, that answer is never.
3. Crash detection
Next, is another first for the iPhone. The iPhone 14 comes with g-force accelerometer that picks up sudden shift in speed up to 256 Gs. It combines this with signal from the gyroscope for drastic change in direction, barometer for sudden change in pressure cause by airbags being deployed and microphone picking up loud noises to detect a crash.
Coupled with real world and laboratory crash data, it will accurately recognise a crash. Admittedly, we wouldn't wish this on anyone but should you be in that unfortunate position, you iPhone will automatically place a call to the emergency services to report you crash on your behalf if you are unconscious or cannot reach your phone. It will also notify your nominated emergency contact.
Here is how the two phones compare in the sensor front.
iPhone 14: High dynamic range gyro, High-G accelerometer, Proximity sensor, Dual ambient light sensors, Barometer
iPhone 13: Three-axis gyro, Accelerometer, Proximity sensor, Ambient light sensor, Barometer
4. Improved main camera sensor and Photonic Engine for better low-light
Make no mistake, the iPhone 13 will capture night scenes with Night mode and low light photos just the same. The iPhone 14 just does it better with slightly bigger aperture on the main camera. Both features dual 12MP camera, a Main and Ultra Wide. The Ultra Wide sensor is exactly the same.
iPhone 14: Dual 12MP camera system (Main and Ultra Wide)
Main: ƒ/1.5 aperture
Ultra Wide: ƒ/2.4 aperture
iPhone 13: Dual 12MP camera system (Main and Ultra Wide)
Main: ƒ/1.6 aperture
Ultra Wide: ƒ/2.4 aperture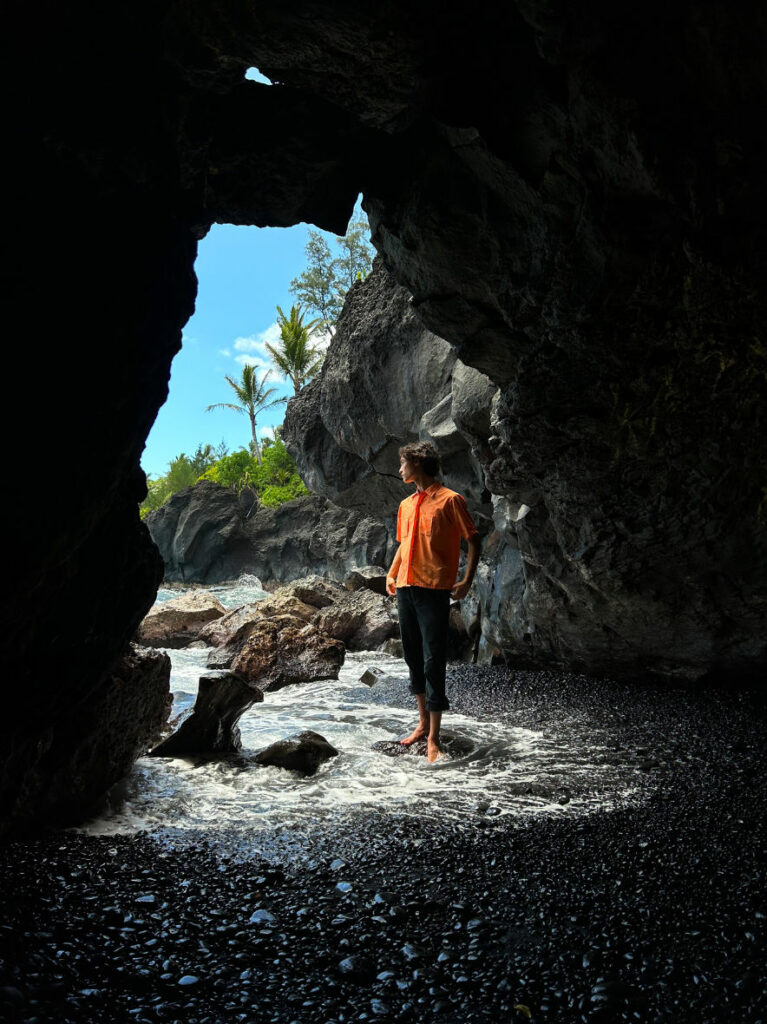 Apple also introduced Photonic Engine with the iPhone 14. This combines the best pixels from multiple exposures to capture more details and produce a brighter, more colourful photo at low light. Together, Apple claims up to 2.5 time better low light photos on main camera and 2.0 times better low light photos on ultra wide camera.
Apart from Photonic Engine and slightly larger aperture, both phones share the same set of features as below:
Sensor-shift optical image stabilization
2x optical zoom out, Digital zoom up to 5x
True Tone Flash
Deep Fusion
Smart HDR 4 for photos
Portrait mode with advanced bokeh and Depth Control
Portrait Lighting with six effects (Natural, Studio, Contour, Stage, Stage Mono, High‑Key Mono)
Night mode
Photographic Styles
Again, unless you are crazy about taking night scenes, you won't see a huge benefit from the iPhone 13's camera that already comes with night mode and is capable of low light photography.
5. Action Mode for steady video capture
The lenses and sensors on both phones already support sensor-shift optical image stabilisation for stills and video. The difference here is, the iPhone 14 just takes this further, once again, with software enhancement with Action mode. Think gimbal stabiliser, but a software version much like those you find in the GoPro action cameras. The Action mode will process the frames and steady the shots in real time, so you always have a smoother action shot.
6. Cinematic mode now shoots at 4K 24fps
Both phones will support Cinematic mode, the feature that automatically focuses on different subjects in the frame when capturing video using shallow depth of field. The iPhone 14 just supports a higher resolution capture at 4K HDR up to 30 fps. The iPhone 13 can support Cinematic mode at Full HD 1080p at 30fps only. this and Action mode above are the only video recording features that are different. They both share the following:
4K video recording at 24 fps, 25 fps, 30 fps, or 60 fps
1080p HD video recording at 25 fps, 30 fps, or 60 fps
HDR video recording with Dolby Vision up to 4K at 60 fps
Sensor-shift optical image stabilization for video
2x optical zoom out, Digital zoom up to 3x
Audio zoom
QuickTake video
Slo-mo video support for 1080p at 120 fps or 240 fps
Night mode Time-lapse
7. Larger aperture and autofocus for front facing TrueDepth camera
Another small upgrade for the iPhone 14, is for the front facing TrueDepth camera. Apart from Photonic Engine for more details and colour and autofocus, it gets a bigger aperture f/1.9 compared to f/2.2 in iPhone 13. Together, it allows the front camera to perform up to two times better in capturing low light images.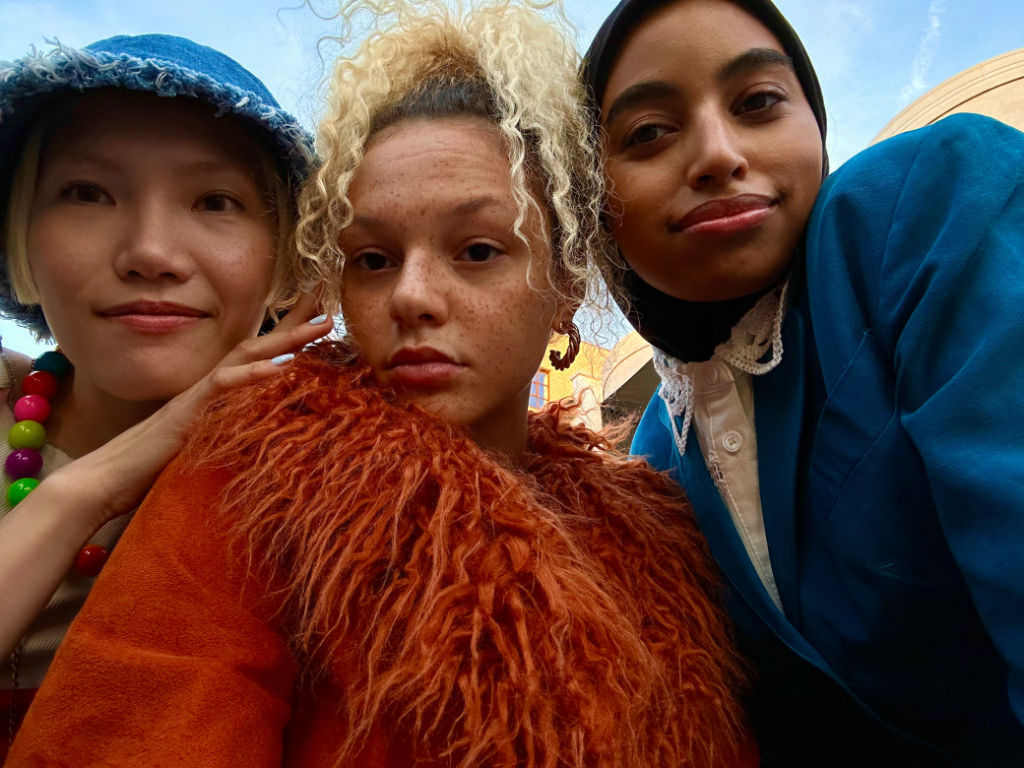 8. eSIM only, no more physical SIM and tray
Last but not least, the missing SIM slot. The new iPhone 14 and iPhone 14 Pro now supports eSIM only. While both iPhone 13 and iPhone 14 support Dual SIM, the iPhone 13 supports either two active eSIM or one physical nano-SIM and one eSIM. On the other hand, the iPhone 14 supports two active eSIMS and can store up to 8 or more eSIMs. There is now no more physical SIM card tray on the phone. It's a whole new way to look at SIM 'cards'.
Final Thoughts
There is many features that iPhone 13 and iPhone 14 shares, especially those that matters. Save yourself the hundred dollar, set it aside for future upgrade and pick the iPhone 13 over the iPhone 14. If you already have the iPhone 13, stick with it. With the same chip albeit with 1 GPU core disabled, you are not going to see a huge performance difference. They are going to last just as long and you will likely enjoy the same period of software support from Apple given how close these phones are.
At the time of writing, the DXOmark puts iPhone 13 camera at 25th place globally with a score of 125 and the camera on iPhone 13 Pro at 3rd globally with a score of 141. When it comes to the cameras, the iPhone 14 won't be a significant better to the iPhone 13 ($699) as they have very similar Dual 12MP setup for the rear. But that is besides the point. You are not buying the iPhone 13/14 for the cameras. You look to the Pro series for that and that is where you will see the most improvements. This is of course reflected in the iPhone 14 Pro ($999) and iPhone 14 Pro Max ($1099) price tags.