Oppo, the world's fourth-largest smartphone maker, launched its foldable smartphone called the Find N2 Flip. Honor then launched its foldable smartphone called the Honor Magic Vs. These together with existing foldable phones give Samsung Galaxy Z Fold 4 a run for its money. Here, we consider all the alternatives currently in the market.
You can find the smaller Samsung Galaxy Z Flip 4 and its alternatives here.
Samsung Galaxy Z Fold 4
We start by looking the fourth generation Samsung Galaxy Z Fold 4 itself. Usually launched with its smaller cousin, the Samsung Galaxy Z Flip 4, both phones have become the mainstay for foldable phones from Samsung. The reason for its success is simple, the large 7.6-inch foldable display.
While many may not like the crease that runs down the middle of the screen, it is a giant of screen no doubt and nobody can ignore that. Plus, you still get a full 6.2-inch display up front, allowing you to use it as a conventional phone or a as a small tablet.
Now for those who owns the previous generation Galaxy Z Fold and is asking, is this a worthy upgrade, or should I consider other foldable smartphones. Here's what we found.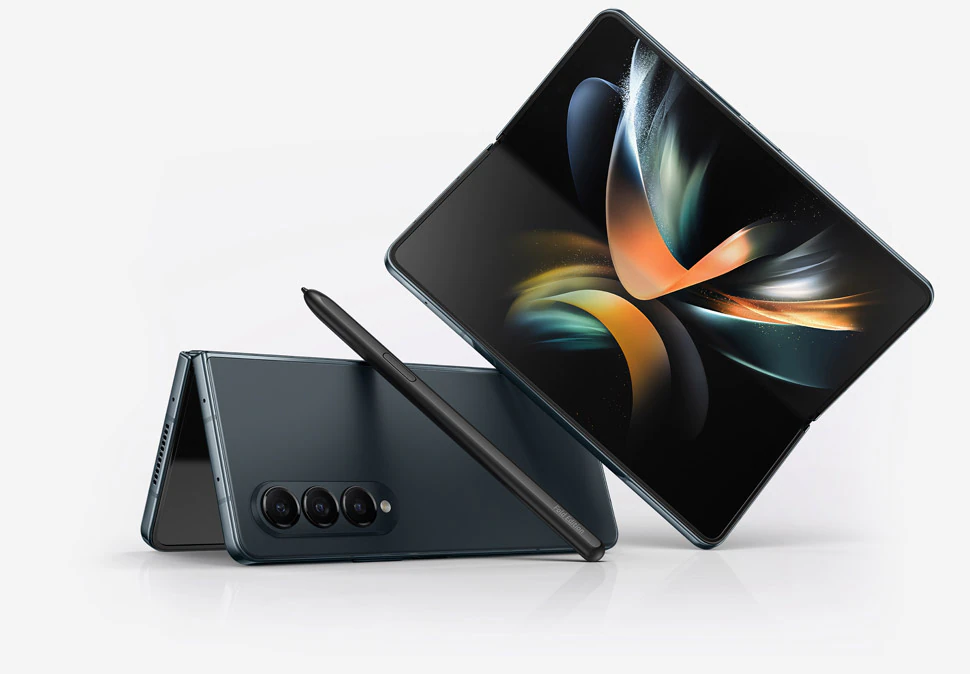 Is it worth the upgrade?
On first impression, the smartphone isn't all that different from the predecessor it replaced. Like its predecessor, the Galaxy Z Fold 3, it comes with:
Foldable 7.6-inch Dynamic AMOLED display (now 6.5 ratio) and 6.2-inch Cover Screen
Enhanced multi-tasking functions including up to 3 simultaneous apps on the big screen
S Pen support, a first for Z Fold 3 is now carried onto Z Fold 4 so you can scribble away on both screens
5G connectivity for faster download and upload speeds.
Triple main camera and Under Display camera on foldable screen + pin hole camera on cover screen.
For the last feature, the triple camera setup is now a combination of 50MP wide, 10MP 3x telephoto and 12MP ultra wide vs three 12MP sensors. As for the Under Display camera and pin hole cover camera, these are 4MP and 10MP wide lenses respectively for a total of 5 cameras. The only real upgrade then, is the expected speed bump in the form on new Snapdragon 8+ Gen 1 (4nm) replacing the Snapdragon 888 5G (5nm). There is also the additional storage/memory option of 1TB Storage + 12GB RAM above the 256GB and 512GB storage also with 12GB RAM.
You may not notice this immediately, we certainly didn't, the display now uses a different ratio causing a slight increase (2mm) in the width of the device when unfolded. Together with tighter and improved hinge as well as smaller bezels, the phone still feels solid, easy to handle and compact (when folded).
For Galaxy Z Fold 3 users, this is definitely a generation to skip as there are no major upgrades or redesigns. Those with earlier Z Fold may wish to consider this or consider alternatives below.
What we don't like
If there is one thing we dislike of the Z Fold 4 is its super narrow and tall cover screen. With a quirky 25.5:10 aspect ratio, the display packs 904 x 2316 ratio. Some apps will feel out of place and watching videos will definitely be challenging. But all is well when you switch over to the main 6.5 aspect display with 2176 x 1812 pixels resolution. This will be your main display except when you are taking or making calls.
As with all foldable phones, Z Fold 4 doubles in thickness at 15.8mm when folded compared to the iPhone 14's 7.85mm. But, you do get two displays with the Z Fold 4 so you are going to have to put up with carrying something like two conventional smartphones staked on top of one another. I know I have done that before when reviewing other units so it won't be very different. Except now, it's triple the thickness.
Finally, while the S Pen is supported, this is an optional purchase and unlike the Galaxy S22 Ultra, there is no silo to store the S Pen. Still, we would recommend getting it to make the most of the big display.
Instead of two screens, one main and one cover, the Huawei Mate Xs 2 comes with only one big 8:7,1 display. You could call this the wraparound cover display. When folded, it only use half the display. And when unfolded, you get the entire display lit. This means, instead of opening the phone like you do a book, you have to open and flip it over to look at its cover. This design also allows the smartphone to be slimmer at only 5.4mm slim (world's slimmest) and 11.1mm for the camera housing as there is only one display. Yes, the camera is housed in a vertical bar at the right edge doubling as a handle when unfolded.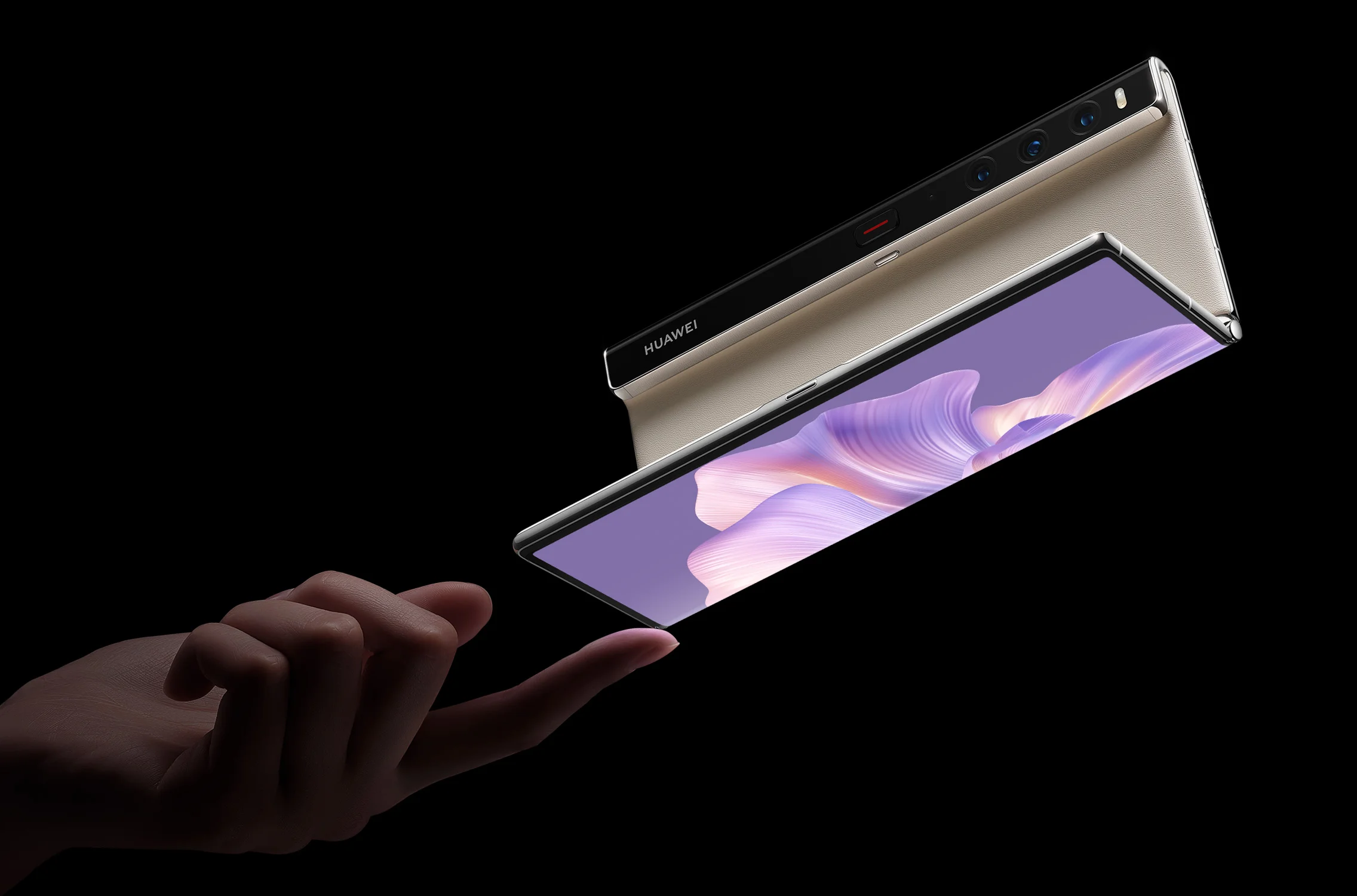 Size wise, the folded display measures 6.5-inch while the whole display when unfolded measures 7.8-inch. We feel this execution for a foldable smartphone is sleeker. We mentioned the rear shooter housed in the bar, this is made up of 50MP wide angle, 13MP ultra wide angle and 8MP telephoto 3x cameras with LED flash. The front facing camera, housed in a pin hole cut-out on the top right corner of the screen is a 10.7MP wide angle camera.
Everything screams premium about the Huawei mate Xs 2 and this is reflected by its creaseless screen, gapless design when folded and a huge price tag. However, it lacks 5G connectivity given it relies on previous generation Snapdragon 888 chip. It is also blocked from accessing Google Play Store and services and while it supports 66W fast charging and despite its large 4880mAh capacity, its battery life is not great.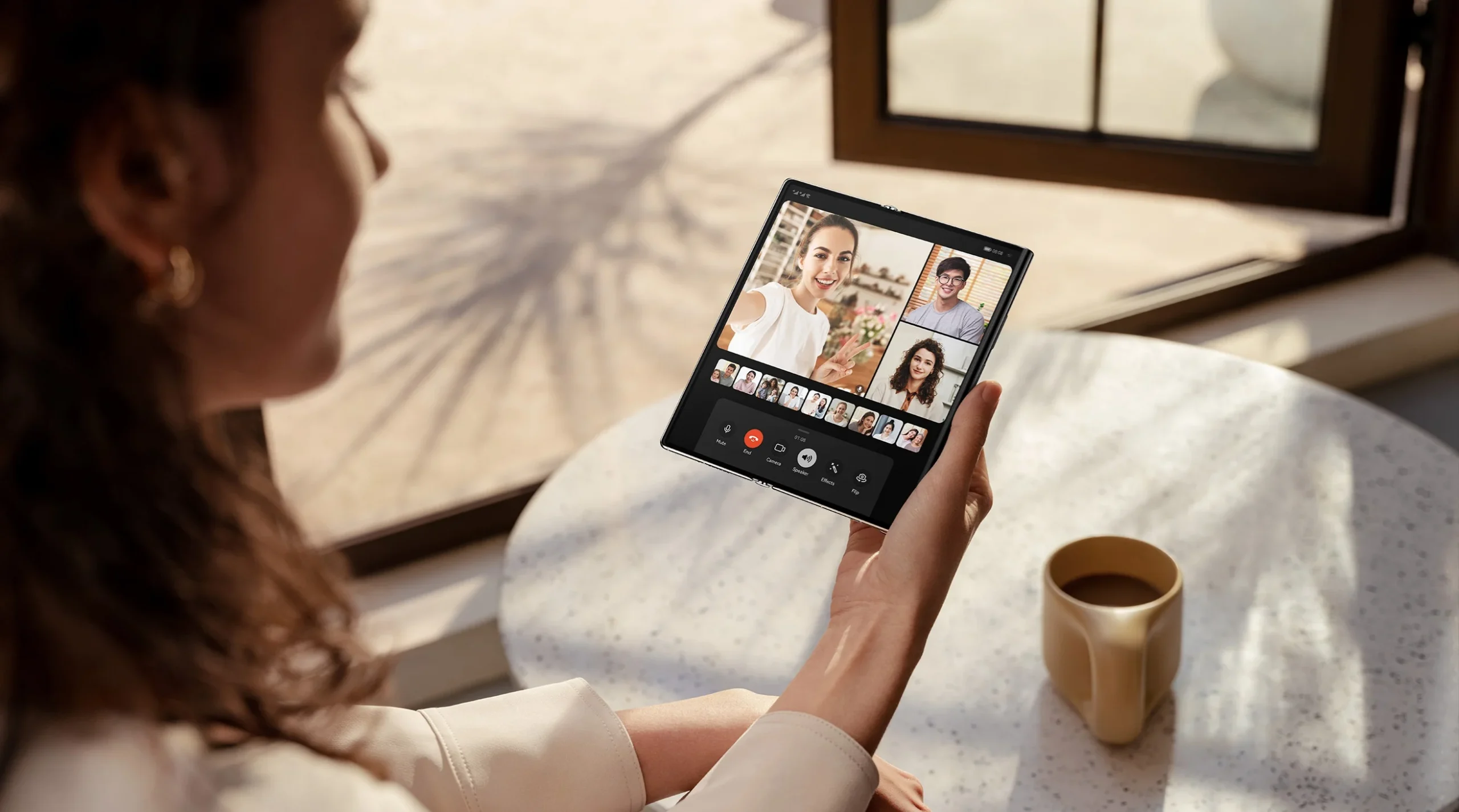 Xiaomi Mix Fold 2
For a truly slim foldable phone without the raised bar to house the camera, it has to be Xiaomi Mix Fold 2. It shares the same thickness at 5.4mm when unfolded and 11.2mm when folded as the Huawei Mate Xs 2 but has a small bump for the rear facing camera cluster. What is truly amazing is how Xiaomi manages to squeeze two screens into the handset, a 6.56-inch AMOLED 21:9 front display and a huge 8.02-inch AMOLED display inside. Powered by the same Snapdragon 8+ Gen 1 found in the Galaxy Z Fold 4 paired with 12GB Ram and 256GB/512GB/1TB UFS3.1 storage. The triple rear cameras are 50MP wide, 8MP telephoto (2X) and 13MP ultra wide with lenses from Leica. There is also a front 20MP wide camera for selfies housed in a pin hole cut-out top centre on the front screen.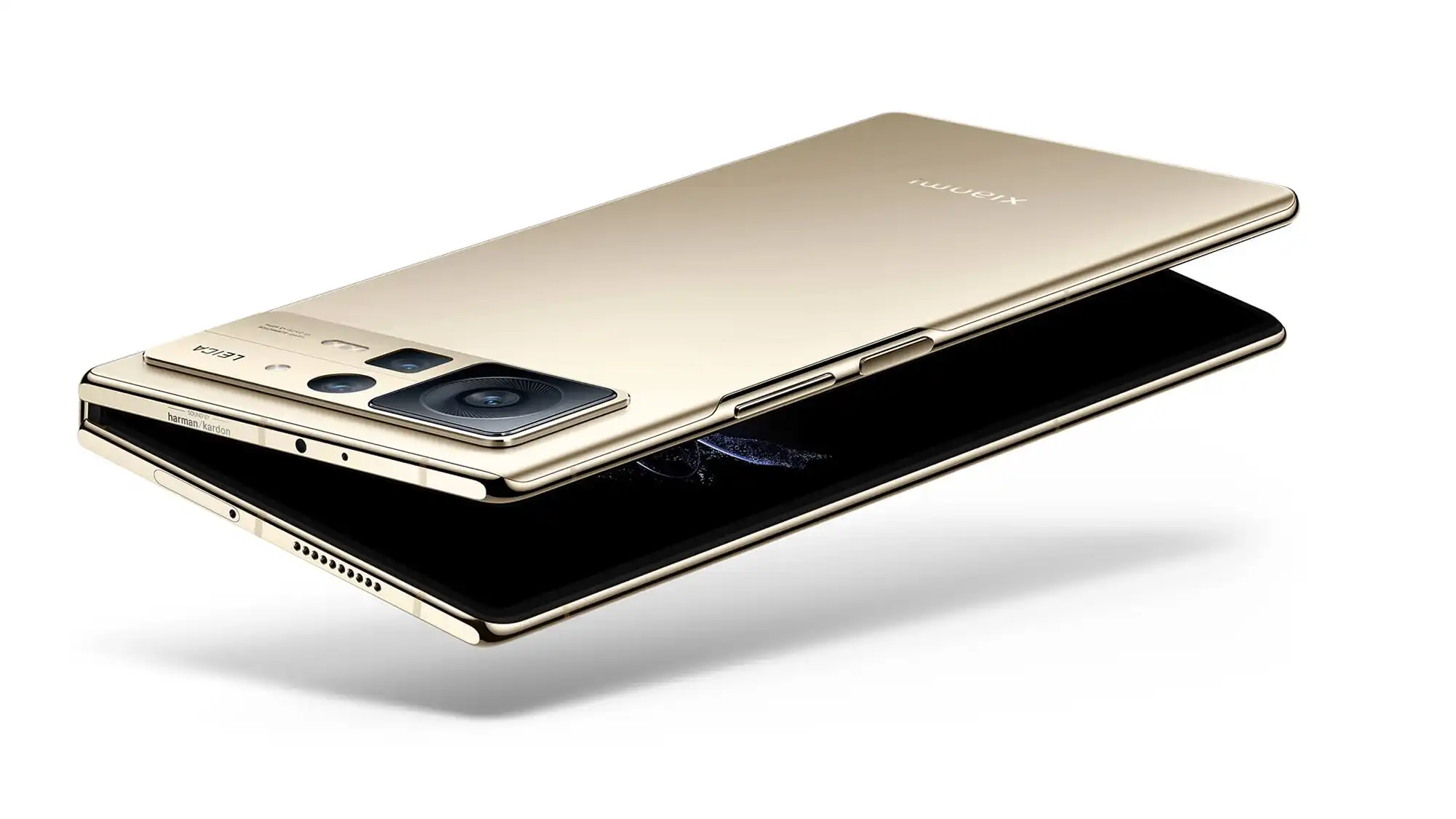 Other features are pretty standard for a premium foldable handset but still worth mentioning here are Dolby Vision HDR recording on the main camera, 8K video recording capability, Leica's master lens system and Leica filters with classic shutter sound. Also from Leica are two photographic styles, classic or vibrant look. Once unfolded, rotate the display 90 degrees to position the dual stereo speakers developed by harmon pardon for the best Dolby Atmos experience. When you run out of juice, it supports 67W fast charging for its 4500mAh battery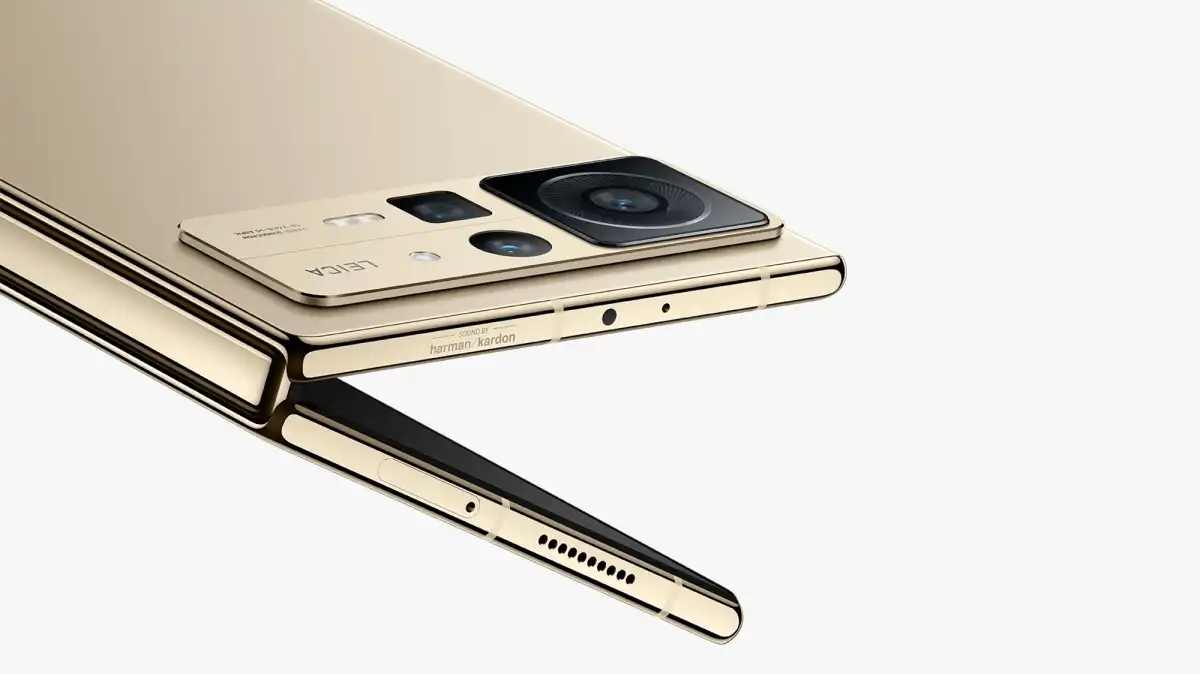 Oppo Find N2
Also powered by the new Snapdragon 8+ Gen 1, the Oppo Find N2 has a more conventional cover screen. Rather than being a tall and narrow candy bar styled smartphone like the Galaxy Z Fold 4, it has a wider 5.54-inch AMOLED display with 18:9 aspect ratio. The main display when unfolded like a book is a big and ultra bright 7.1-inch AMOLED. With the flagship Qualcomm chip comes 5G connectivity. Pairing it with 12GB RAM and 256GB storage or 16GB RAM and 256GB storage, and you have yourself a super fast high end phone.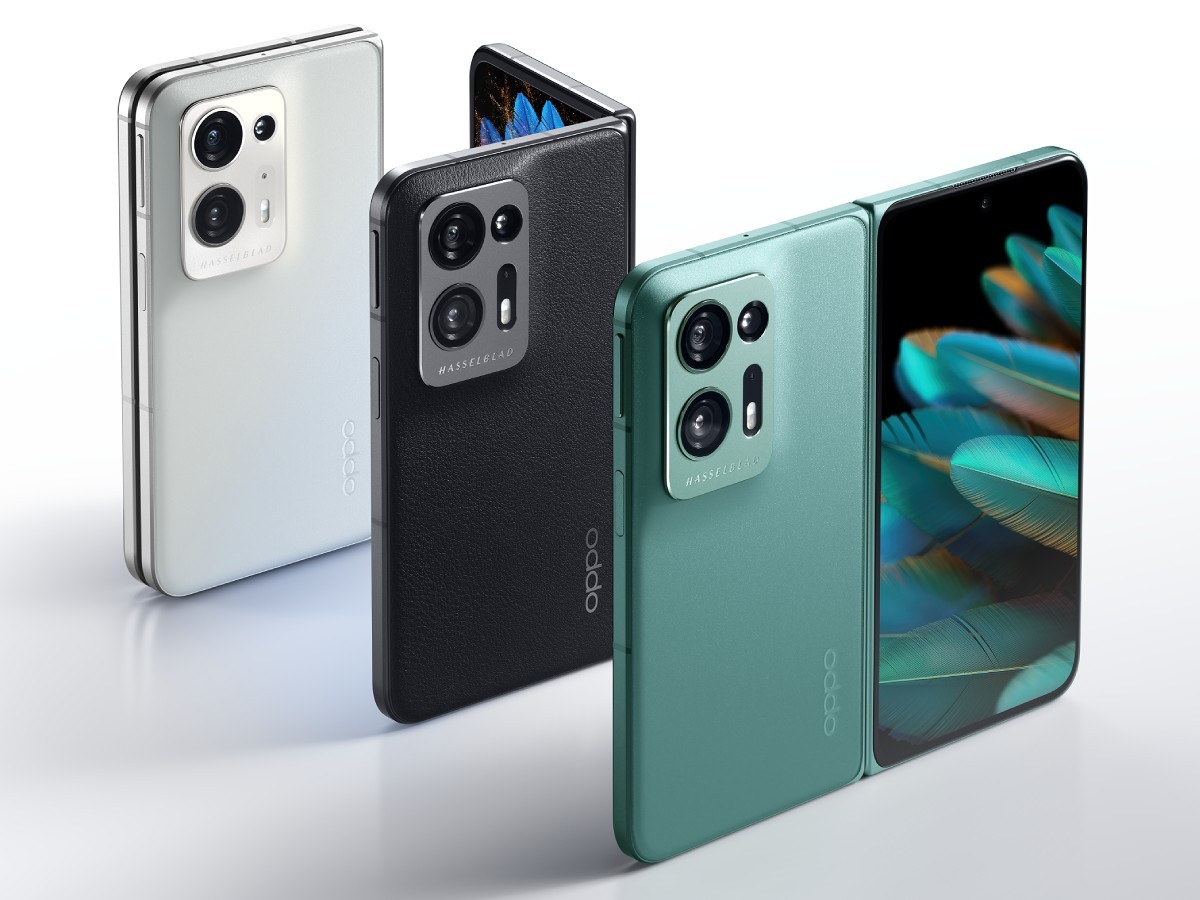 Where Xiaomi had the help of Leica, Oppo enlisted Hasselblad to assist with their cameras. The triple main shooter uses a 50MP wide camera, 32MP telephoto 2x and 48MP ultra wide camera. These are accentuated with dual LED dual-tone flash. As we are writing this, the Internet is riddled with news of the supposed leak of the Oppo Find N3 specs. The new handset is rumoured to come with bigger display, better optics and the unsurprising Snapdragon 8 Gen 2 chip. What we really want to know is are they doing something about the thickness of the unit. Oppo Find N2 unfolded is 7.4mm thick while folded, it is a hefty 14.6mm thick.
Honor Magic Vs
Another gapless hinge design, the Honor Magic Vs is the latest foldable smartphone from the company to make an appearance in 2023. It doesn't come 'thin' (and/or cheap). Its thickness measures 12.9mm folded which is thinner than Oppo Find N2 (14.6mm) and Samsung Galaxy Z Fold 4 (14.2-15.8mm) but thicker than Xiaomi Mix Fold 2 (11.2mm) and Huawei Mate Xs 2 (11.1mm). Unfolded, the Honor Magic Vs measures 6.1mm. Every bit the flagship, Magic Vs is made of glass front and back with the option of eco leather back version, held together with magnesium alloy frame and titanium alloy folding mechanism. The main 7.9-inch OLED 90Hz display is bright (800 nits) but not as bright as Galaxy Z Fold 4 that peaks at 1200 nits. The 6.45-inch OLED 120Hz cover display however will peak at 1200 nits.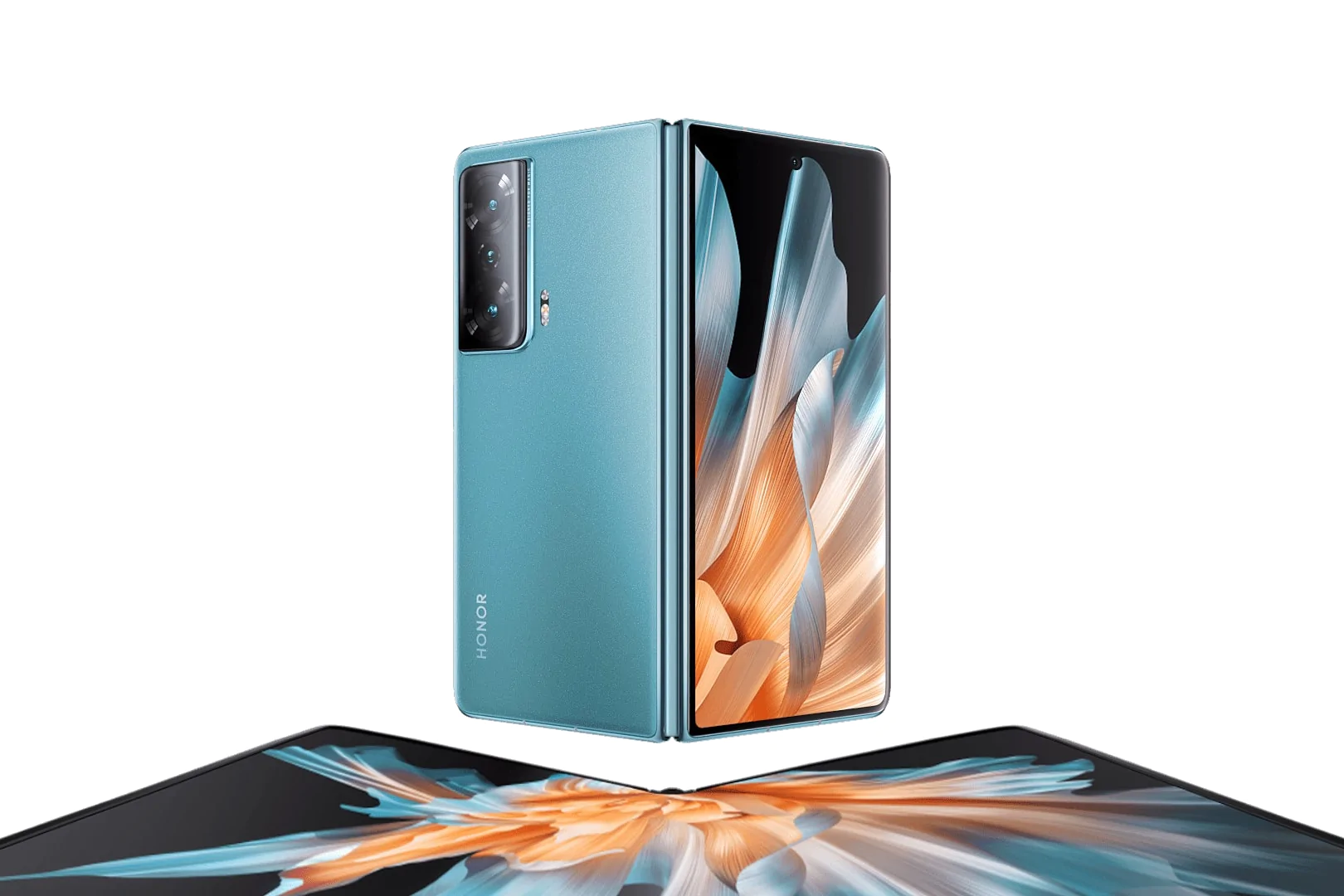 Already winning the Internet with multiple awards from the likes of Trusted Reviews, TechRadar, Android Authority and more, the handset has a chart topping 5000 max battery, a redesigned super light fearless hinge cutting down on the number of components from 92 to only 4 and the use of lightweight titanium alloy frame. Like most foldable flagships here, the battery capacity is split into two and support fast charging. In Honor Magic Vs case, it's a 66W Honor SuperCharge to top it back up.
Finally, the cameras. For the main shooter, we find the combination of 54MP Wide, 8MP Telephoto 3X OIS and 50MP Ultra Wide with Macro provides the best shooting experience. There are no compromises like the 2x optical zoom on the Xiaomi Mix Fold 2 and the Oppo Find N2 or the low resolution ultra wide sensor o the Galaxy Z Fold 3 and the Huawei Mate Xs 2. It even has dual front facing camera, not together but one on the cover display and the other on the main big display. Both are configured as pin hole cameras although the one on the main display is off centre, on the right pane.
Microsoft Surface Duo 2
Still in the same format, a two part screen for the main display, the second generation Surface Duo 2 is powered by Snapdragon 888 5G mobile chip. Design wise, compared to other foldable smartphones here, the Surface Duo 2 looks like a few generations behind. Its huge top and bottom bezels, the exposed hinge and the two part display. Yes, we get it, it is not easy to remove the crease on foldable displays but to not even try is just pure lazy. And,  the Surface Duo 2 doesn't come with a cover display, not even with a 360 degree hinge that lets you turn one of those displays into one.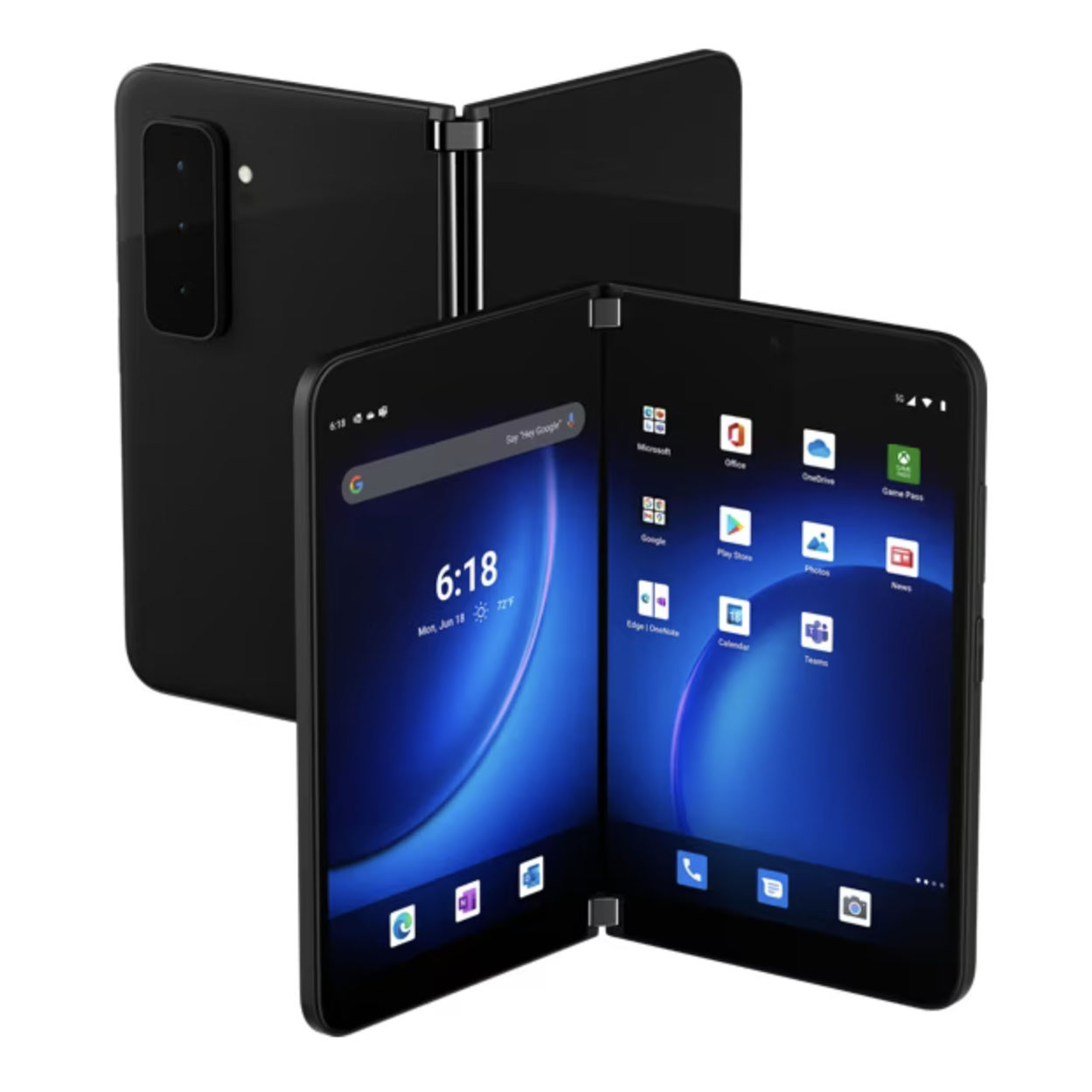 Otherwise, it appeals to a niche market, given that it carries a Microsoft badge. The two displays are aptly called Dual PixelSense Fusion Displays. Fancy name isn't going to change the fact that it is two displays stuck together. At the very least, those displays are 5.8-inch AMOLED with 13:9 aspect ratio and 90Hz adaptive refresh support. Together they make an 8.3-inch large display with 2688 x 1892 pixel resolution.
For the cameras, nothing stands out in particular. You get a 12MP wide, 12MP telephoto with 2x optical zoom and 16MP ultra wide cameras for the rear shooter. On the top bezel of the right hand side display when open is a 12MP front shooter. Only one memory option is available at 8GB, while you can choose between 128, 256 or 512GB for storage. However, the real reason for picking up the Surface Duo 2, also the real reason Microsoft choose to come up with a foldable phone even though it is based on Android is to push it's apps. You can a list as long as your arm, mostly productivity and business oriented plus as it is based on Android, you get all of the Google apps too.