The leader in foldable smartphones is undoubtedly Samsung. Now it ins 4 iteration, the Galazy Z Flip 4 follows the success of its bigger sibling, the Galaxy Z Fold 4. Given how Chinese smartphone makers are frown upon, the pair of foldable are the biggest sellers in the Western market. This is not to say that the competitors aren't any good. If anything, competition makes for better products, and here are four best alternatives to the Galaxy Z Flip 4.
You can find its bigger Samsung Galaxy Z Fold 4 alternatives here.
Samsung Galaxy Z Flip 4
Let's start by looking at the Galaxy Z Flip 4. It only took Samsung only 12 months to move the flip one generation. So, don't expect any major structural changes. Your expected spec bumps are all there, faster chip, better battery life and better cameras. However, it would be remiss if me not to mention the crease. Yes, the ever obvious crease on the foldable display. Don't get me wrong, changes in the hinge helped soften the crease, made it less noticeable but it is still there and the two part body still don't fold flat. Common Samsung, all other flip phones featured here fold completely shut. Put your engineers to work.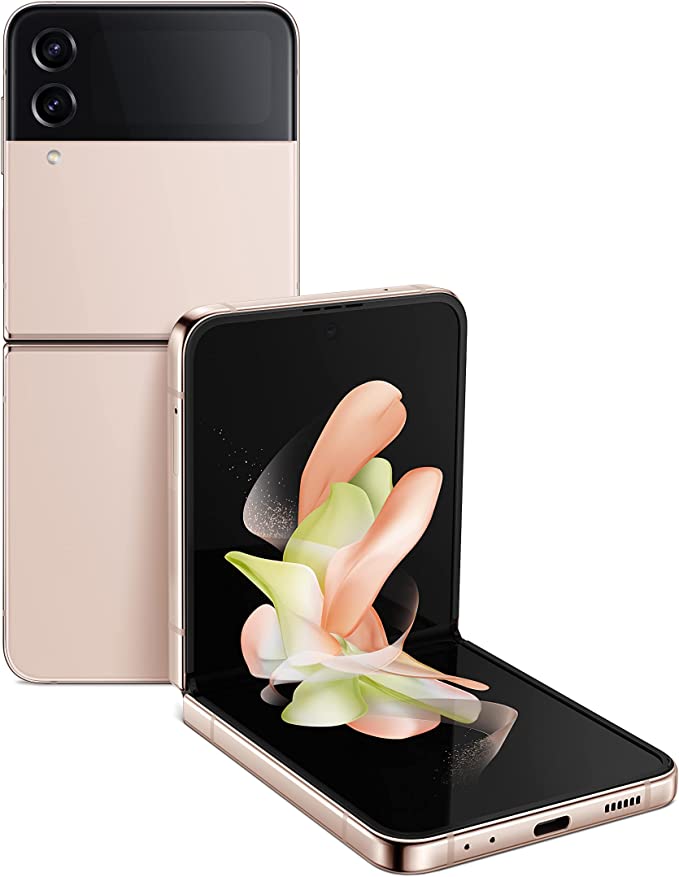 The brightest stars in the report card are the tough Gorilla Glass Vistus+ coating on the body, the IPX8 rating to protect the phone from dust and water intrusion and the toughened Armour Aluminium body for rigidity. However, the question on most people's mind still remained, even with the new hinge, will the foldable display match its durability? Will the display survive the folding and unfolding without cracking up or developing faults. It is a risk that every buyer takes that has to be addressed.
With Samsung being a leader in AMOLED display, the 6.7-inch 120Hz panel looked ever so bright and vibrant. But, the 1.9-inch cover display just doesn't do it for me. It is simply too small to be of any use. In my mind, it is only good enough for short notifications and simple replies or to access time and date but not much else. Battery life is significantly improved thanks to the efficient 4nm Snapdragon 8+ Gen 1 high performance chip. You get a day's battery life on average use, sometimes a day and half. To bring it back up, it supports 25W charging, not super fast but sufficient.
Most wouldn't expect much from a flip phone's camera due to limitations like space and body. The cameras on the Z Flip 4 are among the best but don't compare them to the conventional candy (chocolate) bar phones. You get 12MP main and 12MP ultra wide on the back and a 10MP selfie camera on the front. Again, other manufacturers offer better camera setup with up to 50MP main and 32MP selfie for more details.
Weight: 187 grams
Dimensions: Unfolded: 165.2 x 71.9 x 6.9 mm & Folded: 84.9 x 71.9 x 15.9-17.1 mm
With so many things staked up against the Z Flip 4, naturally, everyone will be asking if there are better alternatives and there are.
1. Oppo Find N2 Flip
Our favourite among alternatives to the Galaxy Z Flip 4 is the Oppo Find N2 Flip. It has a bigger and more useful 3.26-inch cover display although offset by the camera cluster and an almost crease free foldable display inside. Unlike the Galaxy Z Flip 4, Oppo manages to design a hinge that shuts properly with no gap near where the display folds. At around a hundred and fifty cheaper than the Galaxy Z Flip 4, it is certainly a worthwhile buy. Not to mention the bigger swankier cover display.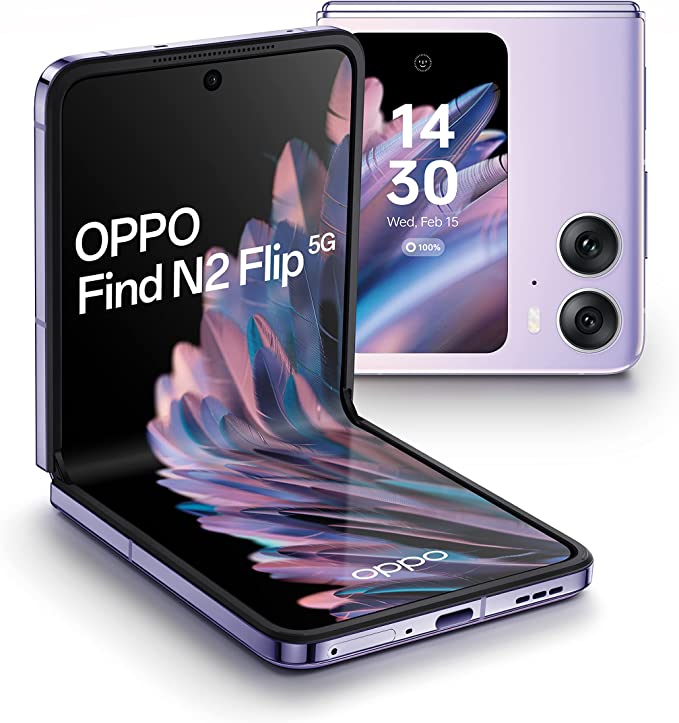 Back to the display. One of the biggest peeves of foldable phones is the crease on the main display. Oppo did a great job here by reducing this to a point that you can hardly notice it. In face, I dare say it is completely crease-less when viewing on some angles. This is thanks to a reticular matrix plate that slides up under the display when completely unfolded. What gives? Unlike the Galaxy Z Flip 4's IP48 rated, the Oppo is not IP certified so keep it out of the raining.
When compared to the Galaxy Z Flip 4, the Oppo Find N2 Flip is slightly heavier and thicker, but you do get a bigger cover display, bigger main display, higher capacity battery and better cameras. The main display is a 6.8-inch LTPO E6 AMOLED panel with peak brightness of 1600 nits and 120Hz adaptive refresh rate. It also has an anti-reflective coating, something foldable phones need to not only reduce glare but thaw the efforts of those around you, trying to find the crease.
In the optics department, the dual firing rear facing cameras are 50MP main and 8MP ultra wide while ht front facing selfie camera uses a 32MP sensor. These are refined with the help from Hasselblad. The result? Shot for shot, it is far better image quality with plenty more details. Shooting is made easier with both the cover and foldable main displays. The cover display doubles as view finder when shooting with the rear camera, while the main display doubles as a stand, with the phone partly unfolded and seated on a flat surface. The onboard 4300mAh battery is huge in its class and supports 44W fast charging. 0-50% is achievable in 23 minutes and full charge in around an hour. For comparison, Galaxy Z Flip 4 only supports 25W charging and comes with 3700mAh battery.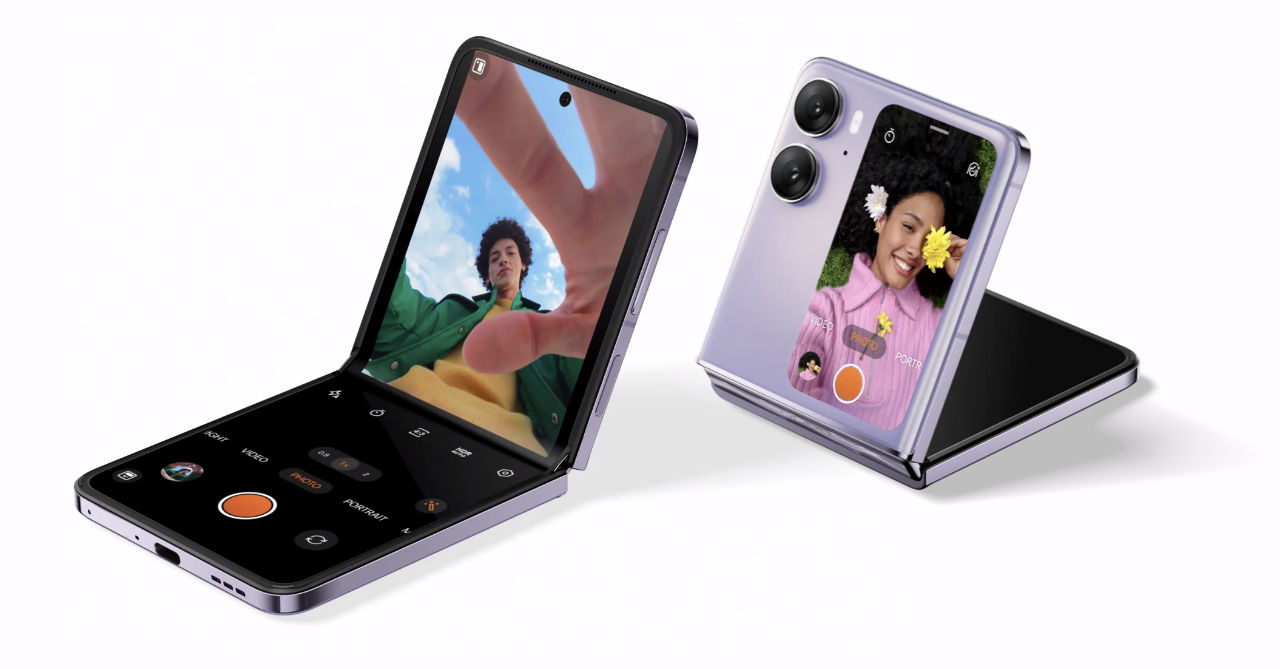 Finally, instead of the typical Snapdragon chip found on most flagship handsets, Oppo Find N2 Flip takes on the MediaTek Dimensity 900 Plus chip. It is by no meals a slow processor as it is used even in high end gaming smartphones. While the Find N2 Flip keeps its performance in check with its balanced setting, you can push it up to full performance to unravel its full potential. Coupled with 8GB memory and 256GB storage, it is more than sufficient for every application under the sun.
Weight: 191 grams
Dimensions: Unfolded: 166.2 x 75.2 x 7.5 mm Folded: 85.5 x 75.2 x 16 mm
2. Motorola Razr (2022)
The iconic clamshell phone is back with a vengeance. They say, third time's a charm, The 2022 version is much improved compared to previous two versions. Now with 5G, not only will it scratch those nostalgic Razr flip itch but the outer 2.4-inch HFD+ cover display is a landscape version over portrait on the Find N2 Flip or Galaxy Z Flip 4. It is bigger too compared to the tiny 1.7-inch on the Galaxy Z Flip 4. The displays are brighter too and with the absence of the chin bezel, it looks more like the rest of the flip phones here. Good or bad? You decide.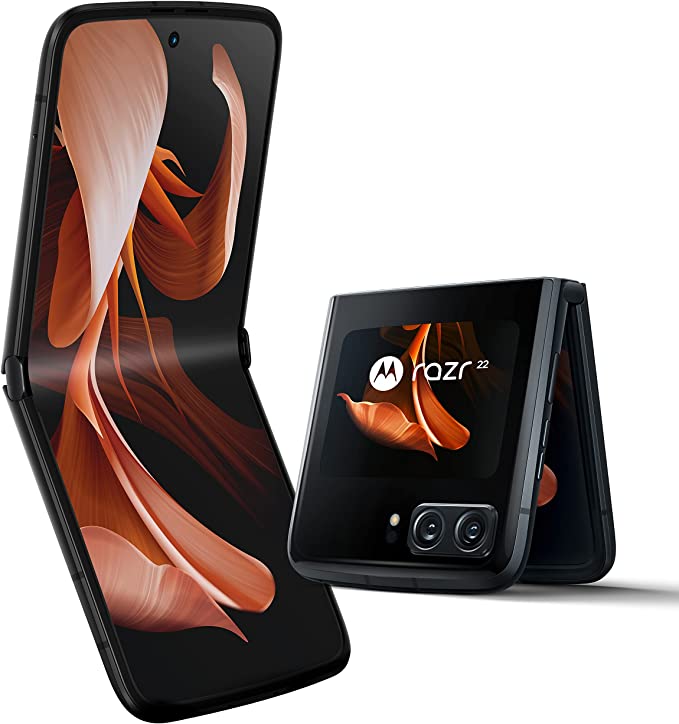 Now it may not look as sleek given that square edges are all the craze at the moment, Razr 2022 stuck to rounded corners and rolled edges, it's still hefty (200 grams) and feels solidly built. Narrow and tall may be the bane on some flip phones, the Razr spots a wider body and therefore a wider display. At 79.8mm wide, it is widest of all flip phones here. But like the Find N2 Flip, the case is not IP rated but instead relies on water repellent coating. Now, the location of the power button that also doubles as fingerprint sensor on the top section of the screen for all intend and purposes is impractical to say the least. This makes reaching for the button a pain when unfolded and because it is on the top fold, it switches location with the volume controls when folded or unfolded.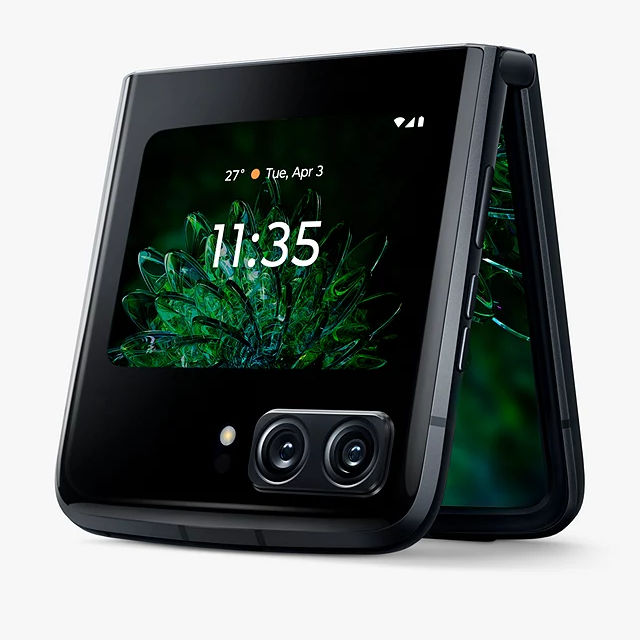 With the wider body comes a wider 6.7-inch AMOLED display that supports 144Hz adaptive refresh and HDR10+ dynamic colour. And, like the Find N2 Flip, the crease is hardly noticeable. If creases are your bug bear on the Galaxy Z Flip 4, this is your other option. In our battery test, it achieved over 9 hours of continuous use when the Galaxy Z Flip 4 barely made 8 hours. The 30W faster changing also brings the 3500mAh battery back up to 60% in half an hour.
The onboard chip is also the same as the Galaxy Z Flip 4, the Qualcomm Snapdragon 8+ Gen 1 chip paired with 8GB of memory, more than double the performance compared to 2020 version. It is also faster than the Z Flip 4 on Geekbench 5 multicore benchmark by a big margin of 12%. As for cameras, you get a 50MP main camera with OIS and 12MP ultra wide (120-degree). The pair is a great combination but don't expect DSLR quality. The main camera shoots great phone even at night and is certainly my go to for stills and videos with up to 8K at 30fps or 4K at 60fos. Selfie camera uses a respectable 32MP wide lens and sensor but you can also use the same 50MP rear shooter by closing the phone and relying on the cover display to frame your shot.
Weight: 200 grams
Dimensions:Unfolded: 167.0 x 79.8 x 7.6 mm Folded: 86.5 x 79.8 x 17 mm
3. Huawei P50 Pocket
Unlike all the foldable smartphones we have seen so far, the Huawei P50 Pocket has a matching circular cover display. This matches the camera cluster and seats just under it. If only they make this a bigger and centred circular display. It would look like retro flip phones with circular window for its monochrome cover LCD display. The Huawei P50 Pocket has been around for a while. Released at the end of 2021, it is powered by Snapdragon 888 without 5G connectivity. For most people, the lack of 5G may just put them off completely. After all, even some of the most basic handsets now come with 5G. If you are not in a hurry, hang on for the next release.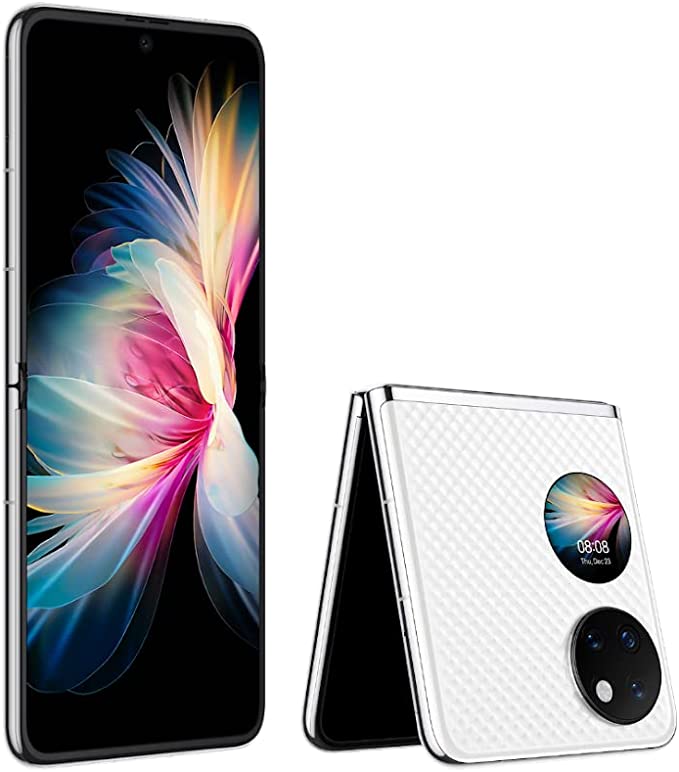 Nevertheless, the phone is every bit a fashion accessory. Complete with textured body and available in silver (Huawei calls it white) or gold, it is every bit a premium handset. The hinge helps reduce the crease on its 6.9-inch display. Speaking of the display, it is a 6.9-inch OLED panel is capable of 120Hz refresh rate. The cover screen is also an OLED panel measuring 1.04-inch in diameter. We are quite impressed by how useful that small circular cover display is, supporting notifications, selfie shooting with main cover cameras, voice recording, weather, track controls calendar, messaging and sunscreen scanner. Yes, the last one scans your face and lets you know if you need to top up on sun block lotion.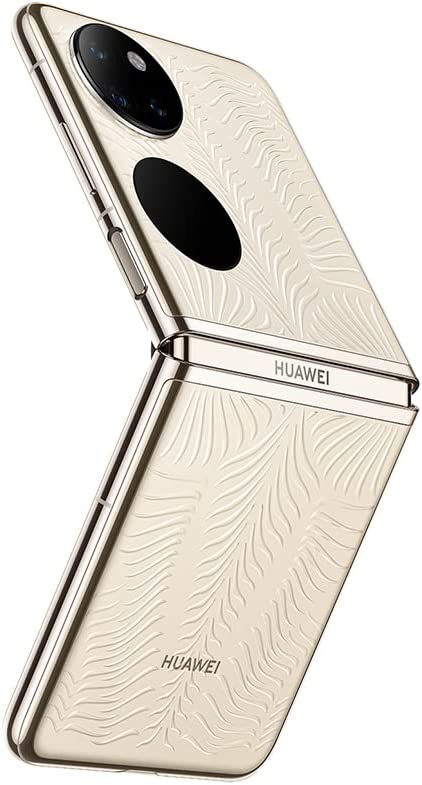 As for the camera, it comes with a triple rear shooter, first on a flip phone. Typically, you will find most flip phones only come with two lenses. There is a 40MP True Chroma main camera, a 13MP Ultra Wide 120° angle camera and a special 32MP Ultra Spectrum camera. The latter is used to capture portrait in low light or Ultra spectrum fluorescence photography to bring out colours unseen on subjects. For the front facing camera, it comes equipped with 10.7MP wide angle selfie located in a pin hole, top centre. Finally, the onboards 4000 mAh battery is just enough to get you through the day plus, it supports fast charging up to 40Watt.
Weight: 190 grams
Dimensions: Unfolded: 170 x 75.5 x 7.2 mm & Folded: 87.3 x 75.5 x 15.2 mm
What else…
While we only considered smart handsets, there are also those nostalgic, retro and limited handsets in flip format. If you are not fussed about features and don't want to pay over the top for flagship handsets, these are your options.
Nokia 2780 Flip
Alcatel Go Flip 5
Cat S22
NUU Mobile F4L LTE
TTfone Lunar
Doro 7030
Jitterbug Flip 2
TracFone TCL Flip 2