The new iPad Air 4th generation (2020) has finally adopted the square edge design first introduced on the iPad Pro 2018. The iPad Air 3rd generation (2019) was disappointing when it stuck to the old design. This new design brings it inline with even the iPhone 12 (2020), and with the latest A14 Bionic chip, it is a much improved iPad Air.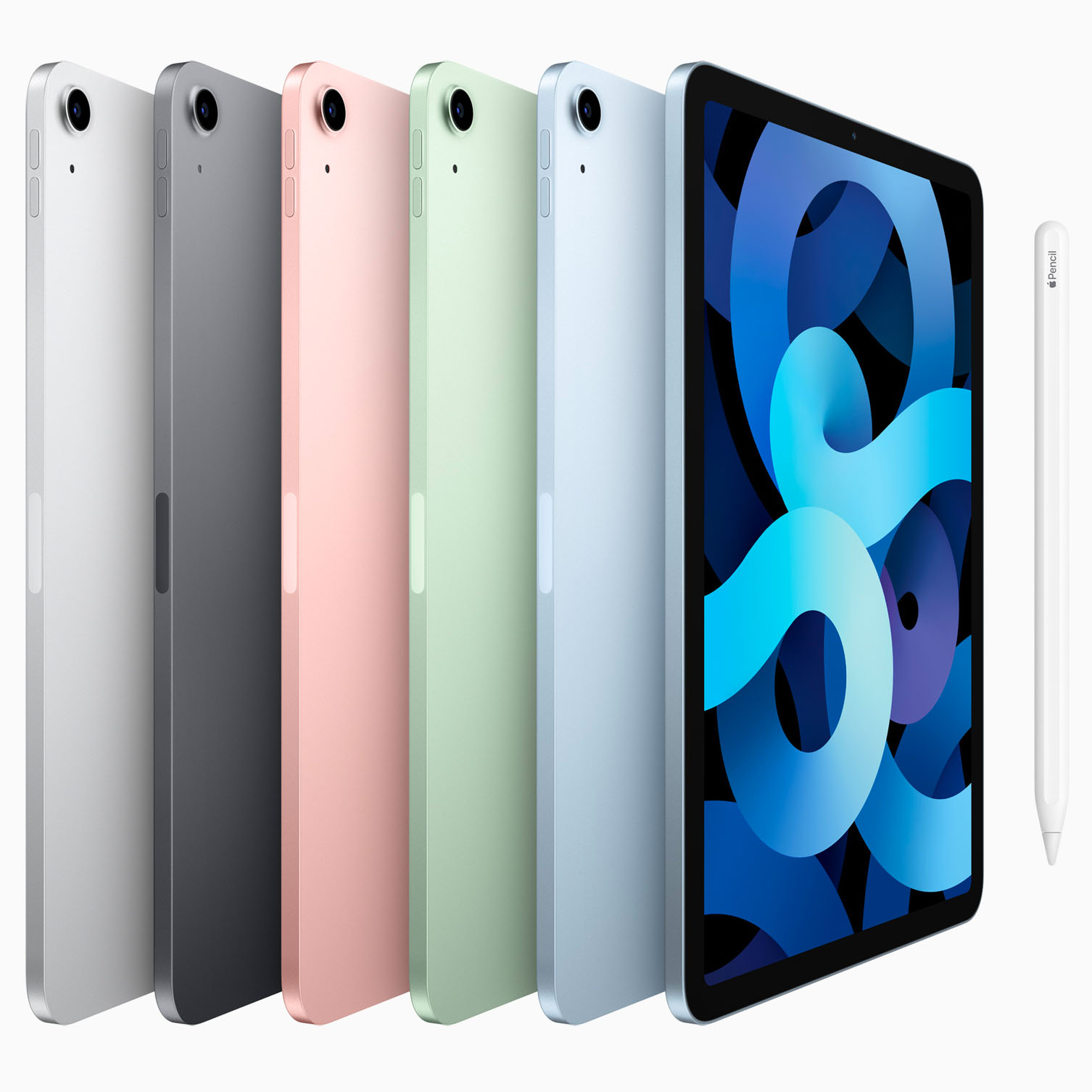 1. It is worth upgrading to the iPad Air 4th Gen?
Apart from the looks, the iPad Air 4th generation brings with it features from the iPad Pro namely the rounded corner all-screen Liquid Retina Display, support for Apple Pencil 2 plus magnetic charging and USB-C port. The latter two supports connecting accessories directly to the tablet, including cameras, storage drives, input devices and even external monitors up to 4K resolution.
It is also available in six different colours, comes with high resolution 12MP main camera and is compatible with Magic Keyboard and Smart Keyboard Folio via Smart Connector. These new features alone make it a worthwhile upgrade if you are a power user on the iPad Air 3, granted that it has only been a year since the last iPad Air.
Compared to the A12 chip found in previous generation iPad Air 3rd gen, the A14 in the iPad Air 4th gen is 40% faster and 16% faster than the A13 in iPhone 11. The GPU is also up to 30% faster compared to that in the A12. More reasons to upgrade.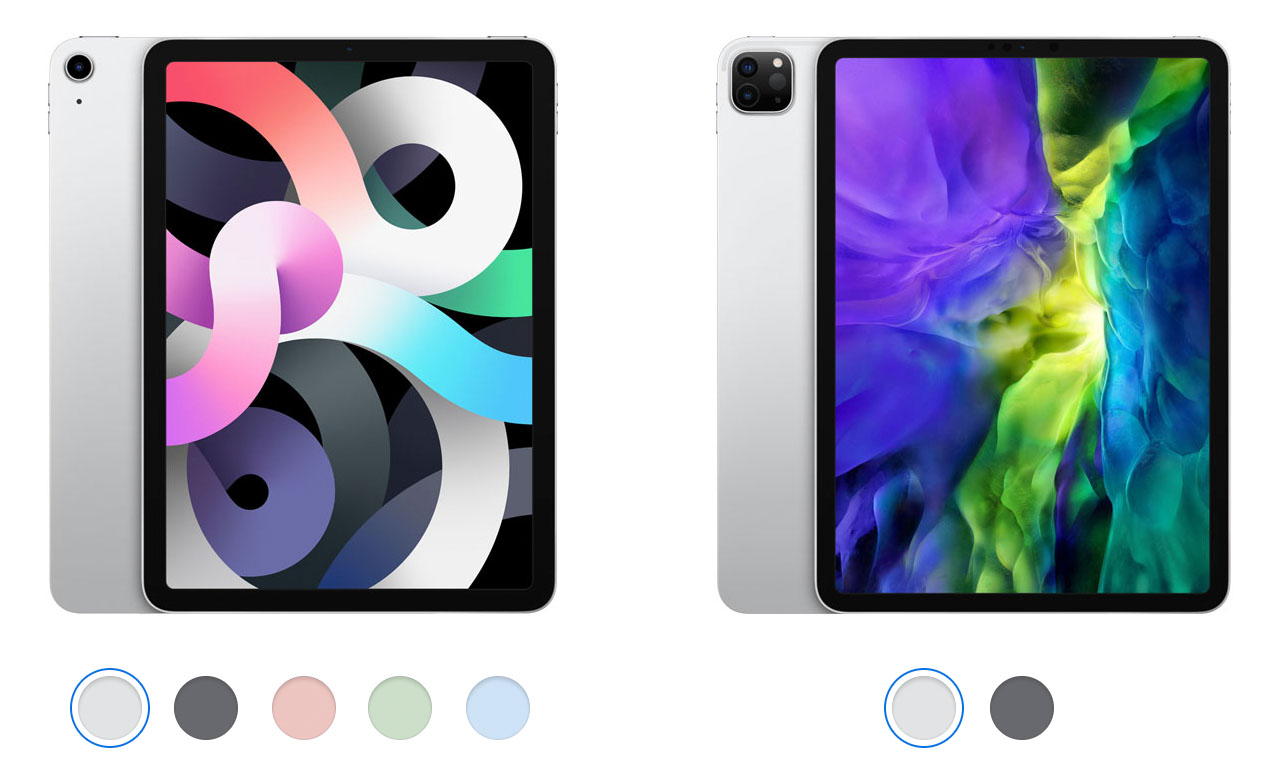 2. Would you buy it over the iPad Pro 11 (2nd generation) 2020?
It terms of the display size, the iPad Air 4th generation with its 10.9-inch Liquid Retina display and True Tone support is not far off compared to iPad Pro 11-inch Liquid Retina display with ProMotion tech and True Tone support. The real advantage is, it is powered by the new generation A14 Bionic chip compared to A12Z Bionic on the iPad Pro 11. There are areas where the A12Z would excel over the A14 but the A14 is still a more energy efficient chip with a real boost in performance over A12. A14 is Apple's first 5nm silicon. Both A12 and A13 are built on 7nm process.
The A14 silicon is the first 5-nanometer 64-bit ARM processor in the industry at launch with 6 cores, 2 high performance cores (Firestorm) and 4 energy efficient cores (Icestorm). This makes it more energy efficient than the A12Z, a 7-nanometer 64-bit ARM processor with 8 cores, 4 high performance cores (Vortex) and 4 energy efficient cores (Tempest). For graphics, the A14 has 4 cores while the A12Z has 8 cores. It is not a fair comparison as one is designed as an energy efficient part for mobile phones and small tablets (the A14) while the other is an performance part for larger devices where heat can be dissipated (the A12Z). It is even used in the prototype Mac mini for developers.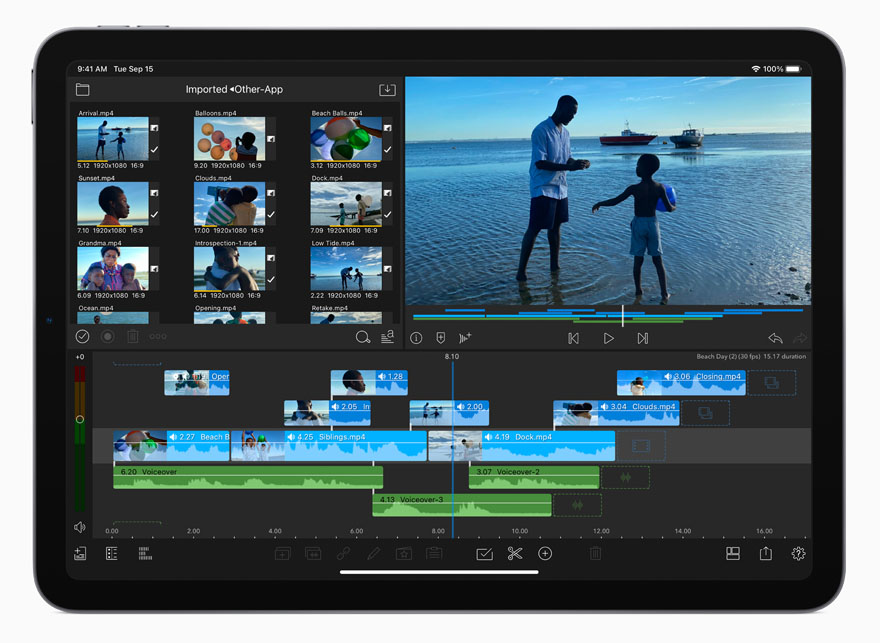 3. What are the Features That Both iPad Air 4th Gen and iPad Pro 11 2nd Gen Shares?
By adopting the new design, the iPad Air 4th generation levelled the playing field when pitched against the iPad Pro 11 2nd generation. But it goes beyond just the looks and colour options. The features that both devices share include:
compatible with Magic Keyboard and Smart Keyboard Folio via Smart Connector
support for Apple Pencil 2nd generation with magnetic charging
12MP Wide Camera (f/1.8 aperture) and all the camera features
4K video recording at 24 fps, 30 fps, or 60 fps with slo-mo video support and all the video recording features
7MP FaceTime HD camera minus TrueDepth support
USB-C Connector for charging and accessories, including external monitor
WiFi and WiFi + Cellular options
Liquid Retina display with the same pixel density even though slightly smaller display
Up to 10 hours of battery life on web surfing via WiFi or watching video
Up to 9 hours of battery life on web surfing via cellular
Apple Pay support
WiFi 6, simultaneous dual band, speed up to 1.2Gbps, MIMO, Bluetooth 5.0
With cellular; Gigabit-class LTE (up to 30 bands), Built-in GPS/GNSS, Data only
Sensors: Three-axis gyro, Accelerometer, Ambient light sensor, barometer.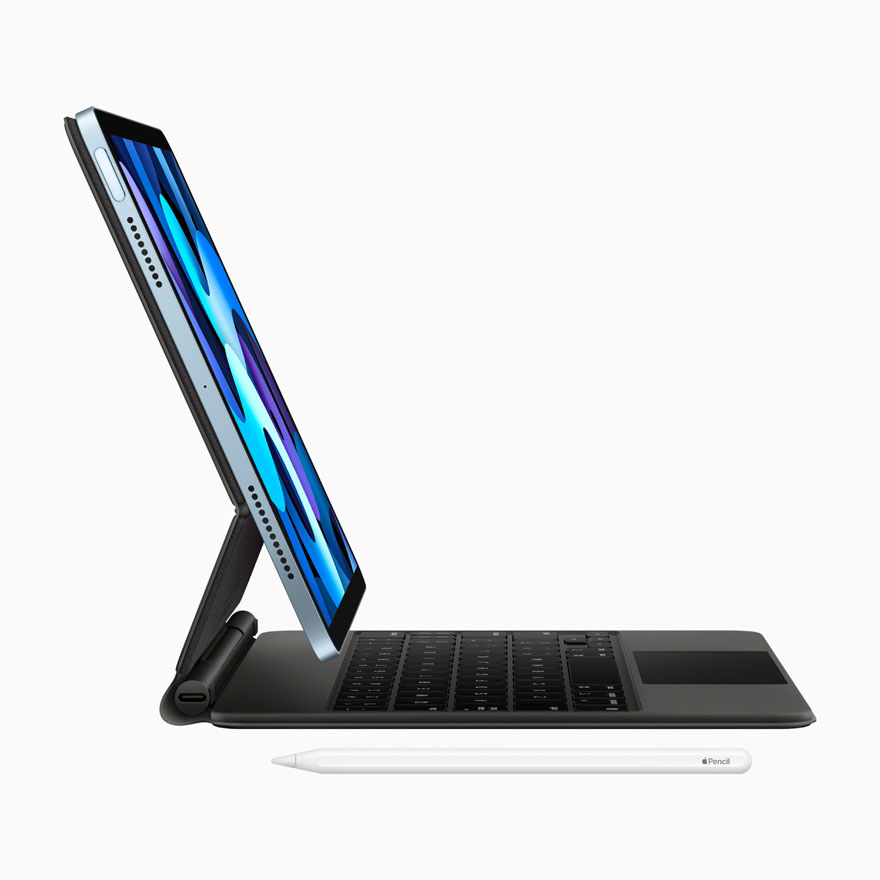 4. What Will You Miss Going with iPad Air 4th Generation over iPad Pro 11?
Don't let FOMO gets the better of you. Know where you stand with the iPad Air 4th Generation. Here is what you are going to miss if you choose to buy the iPad Air 4th generation over iPad Pro 11:
Slightly smaller display at 10.9-inch over 11-inch but not short on details
Liquid Retina display with True Tone over Liquid Retina display with True Tone and ProMotion
500 nits maximum brightness over 600 nits max brightness (typical)
Smaller starting storage at 64GB over 128GB starting storage on iPad Pro 11
Single 12MP Wide camera over Dual 12MP Wide and 10MP Ultra Wide camera setup
No LiDAR scanner, No True Tone flash
No TrueDepth: 7MP FaceTime HD camera over 7MP TrueDepth camera with Portrait mode and Animoji/Memoji support
Two speakers landscape mode over four speaker audio
Touch ID (fingerprint sensor on the top button) over Face ID (using TrueDepth camera for facial recognition)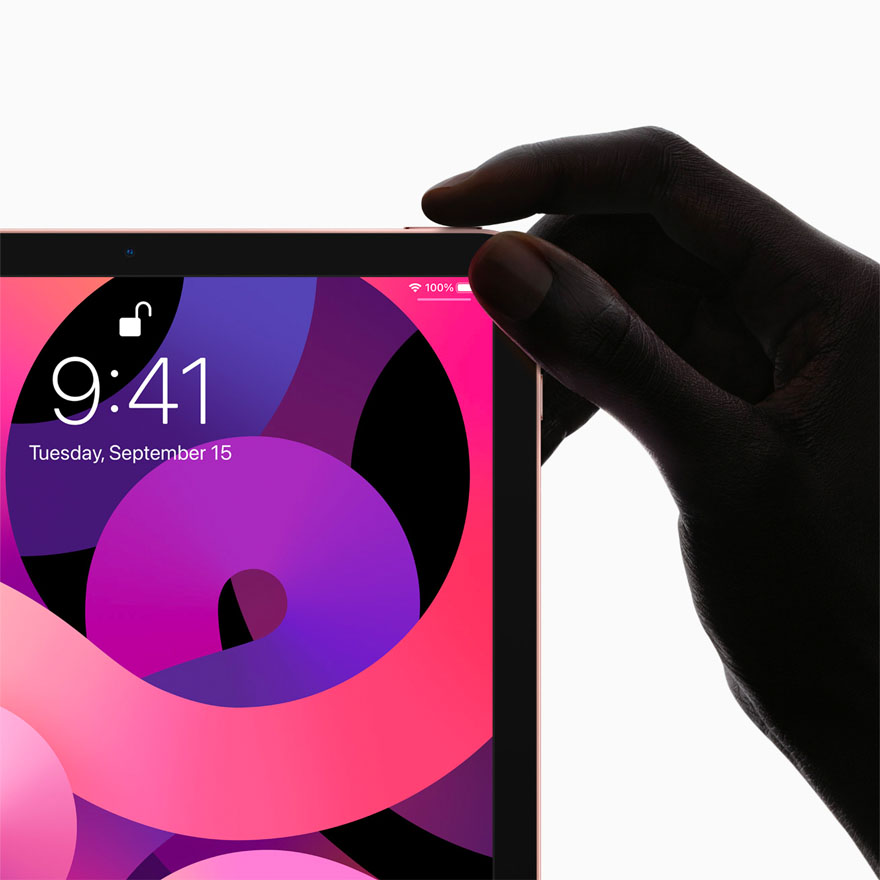 5. Why I Would Still Buy This Over the iPad Pro 11?
First off, price. The WiFi only iPad Air 4th Gen is $200 cheaper at $599 compared to $799 for the iPad Pro 11 2nd Gen. That's one third more expensive going with the iPad Pro 11. The iPad Air is cheaper than the iPad Pro by miles.
Next, the camera. I do not use the iPad as a camera, I have the iPhone for that and certainly cannot see myself using the LiDAR sensor or supporting app. The single 12MP Wide camera is sufficient for the odd projects and still capture. Even for the occasional video capture as it supports 4K up to 60fps with cinematic video stabilisation, backside illumination and video zoom, more than I will ever need from a camera.
The entire package is also slightly smaller and lighter (by 13 grams) compared to the iPad Pro 11 but the real advantage goes back to the efficient A14 Bionic chip with Neural Engine, future proofing from a small package. As for the smaller starting storage, I think I can live with the help of cloud storage and USB-C storage devices such as flash drive and external hard drive.
If I am being generous, I might even splurge out for an iPad Air 4th generation with 256GB storage. At $879 it is still $79 cheaper than iPad Pro 11 with equivalent storage costing $949.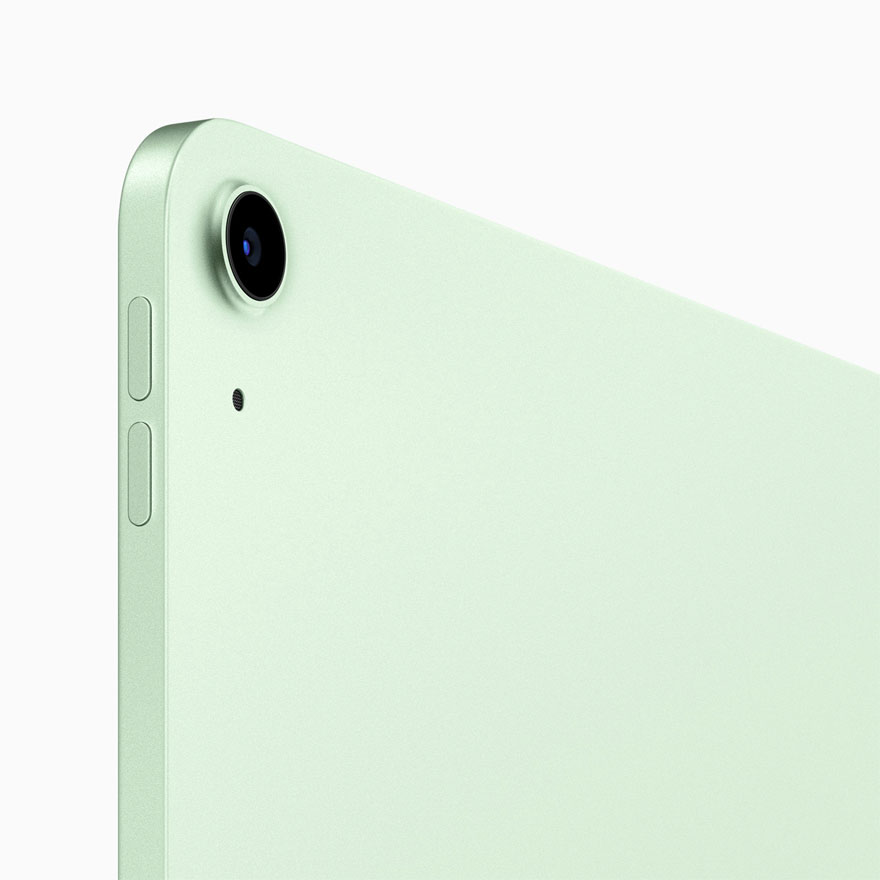 Search iPad Air 4th Gen on Amazon