For the first time, Apple has introduced two new iPhones with the same screen size, the iPhone 12 (standard) and the iPhone 12 Pro. Here we look at the differences between the two to help you decide which iPhone with 6.1-inch Display to get, the iPhone 12 (standard) or iPhone 12 Pro?
The 12th generation iPhones get a display size boost with the iPhone 12 Pro now at 6.1-inch OLED from the iPhone 11 Pro's 5.8-inch OLED display. The iPhone 12, which is Apple's answer to iPhone 11 gets a display technology boost, now based on 6.1-inch OLED from a 6.1-inch LCD on the iPhone 11.
All iPhone 12s are powered by the same processor, the A14 Bionic chip, making them equally powerful. When considering the 6.1-inch models, we put together two lists below, the similarities and differences to help you decide which iPhone 12 is for you. Let's start with the similarities.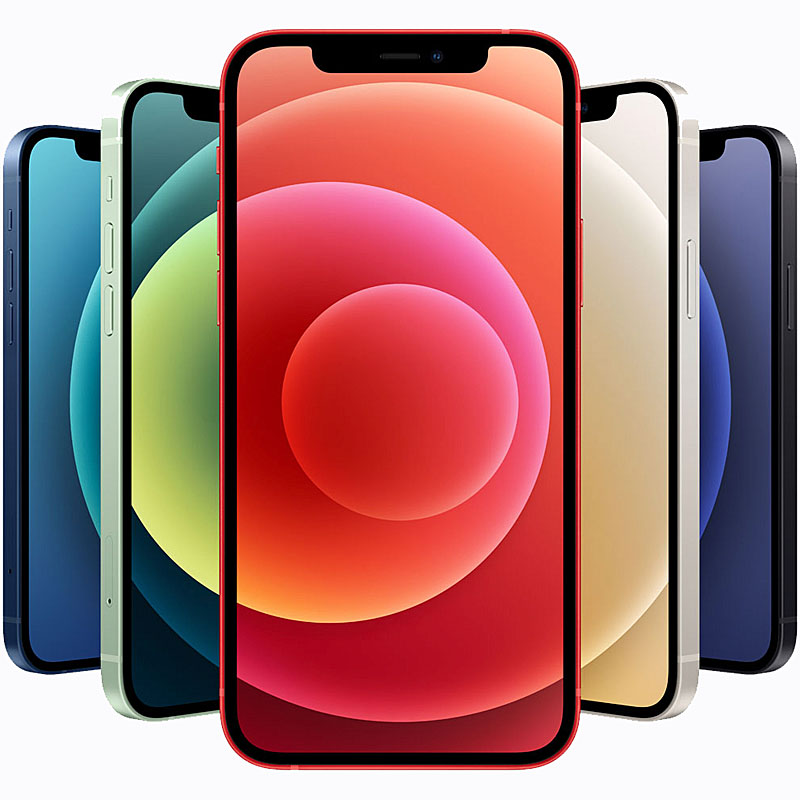 iPhone 12 vs iPhone 12 Pro: Similarities
Beyond the colour options and choice of material for the case, the design of both phones are exactly the same
The size and dimensions are exactly the same: 5.78 inches (146.7 mm) Height x 2.82 inches (71.5 mm) Width x 0.29 inch (7.4 mm) Depth
Waterproof: Both phones are IP68 rated and can withstand being submerged to a maximum depth of 6 meters for up to 30 minutes.
Glass: Both use ceramic shield front on corning glass for four times better drop performance on the front and back of the phones.
MagSafe Accessories Compatible and Wireless Charging: for better and more efficient charging, both phones support MagSafe (a name used previously to refer to snap on power sockets for MacBooks). Here, it is snap on wireless charging and when not charging, snap on accessories such as protective cover and bank card carrier.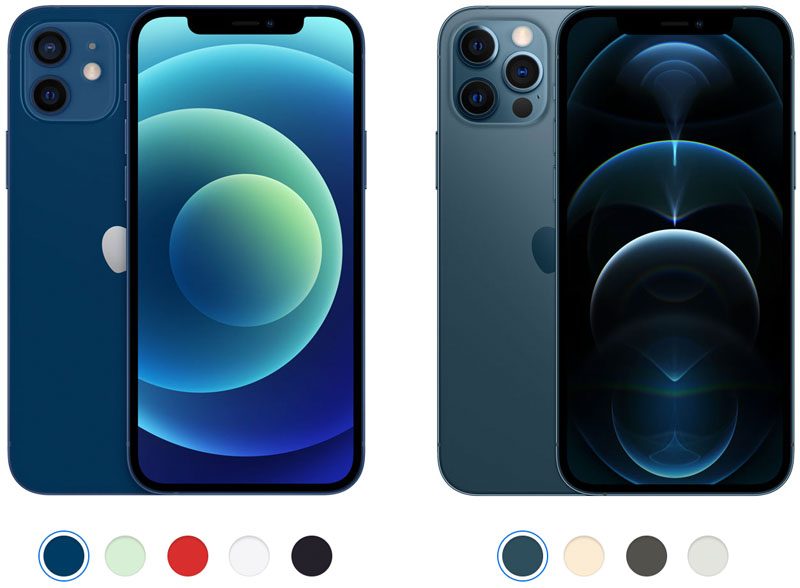 Now that we got the looks and design out of the way, what do they share internally. A lot is the answer. Here is the list of similarities:
Both phones are powered by A14 Bionic chip with next generation Neural Engine
Both phones have the same 6.1-inch Super Retina XDR display with OLED panels, LCD displays are totally scrapped from this generation of iPhone.
Both phones are capable of 5G connectivity for super fast downloads and high quality streaming
Both phones can last up to 17 hours with video playback, 11 hours streaming video, 65 hours audio playback.
Both phones support Face ID for unlocking, authentication and Apple Pay
Both phones come with 12MP Ultra Wide and 12MP Wide cameras. More camera features shared between the two phones are listed below.
Both phones come with 12MP TrueDepth camera with exactly the same capabilities
Both phones support 5G, Gigabit LTE, WiFi6, Bluetooth 5.0, Ultra Wideband chip for spatial awareness, GPS, GLONASS, Galileo, QZSS and BeiDou location sensors. VoLTE, NFC with reader mode, Express Cards with power reserve and WiFi calling.
Both phones support spatial audio playback and Dolby Atmos with the right headset.
Both phones support HDR video playback with Dolby Vision, HDR10 and HLG.
Both phones support fast charging, picking up 50% charge in 30 minutes with separate 20W adapter or higher.
Both phones support Qi wireless charging and MagSafe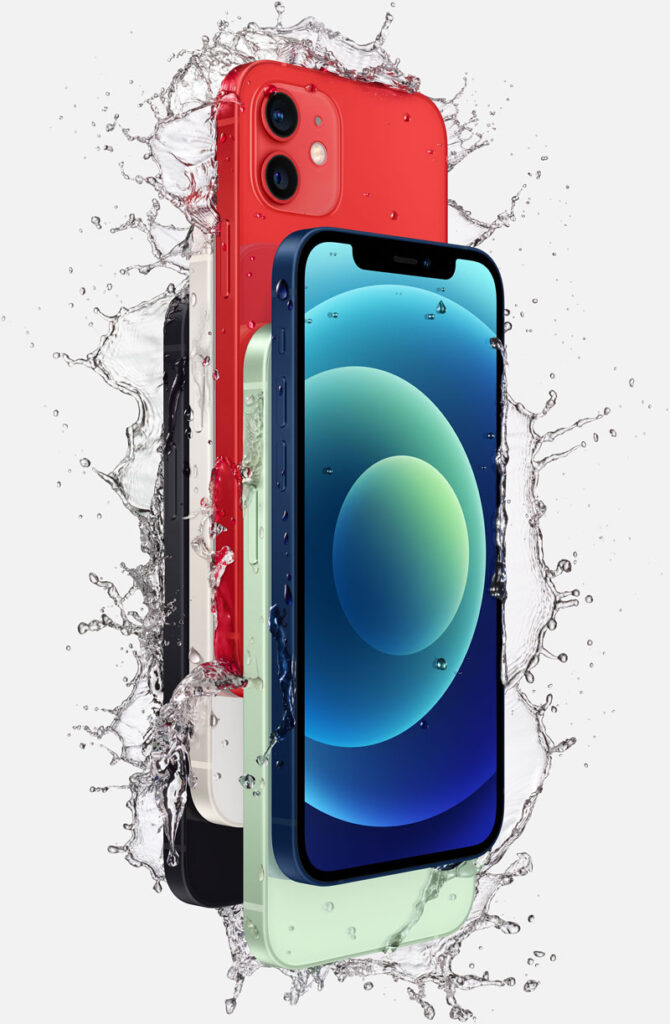 Shared Rear Camera Features
12MP Ultra Wide f/2.4 and 12MP Wide
Night mode
Deep Fusion
Optical image stabilisation
Brighter True Tone flash with Slow Sync
Portrait mode with advanced bokeh and Depth Control
Portrait Lighting with six effects
Smart HDR 3 for photos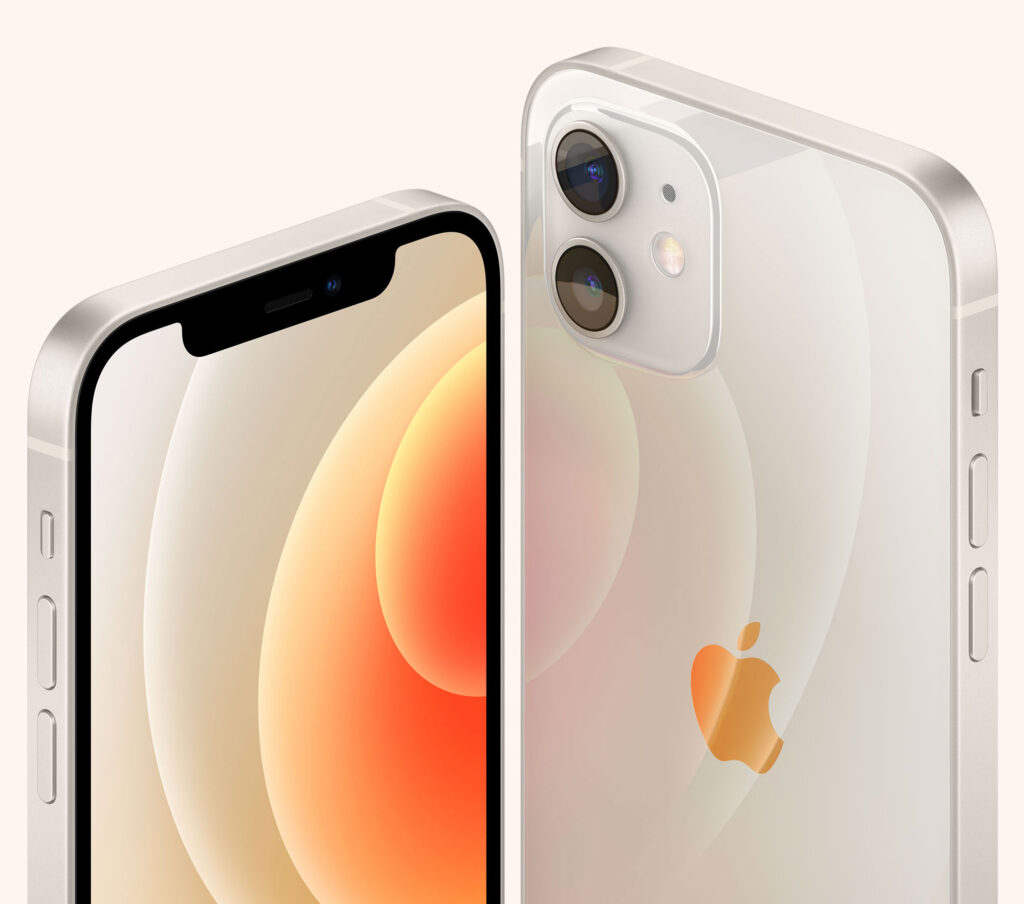 Shared Rear Camera Video Features
4K video recording at 24 fps, 30 fps, or 60 fps
1080p HD video recording at 30 fps or 60 fps
HDR video recording with Dolby Vision (capture frame rate differs, see rear camera below)
Extended dynamic range for video up to 60 fps
Optical image stabilization for video
2 x optical zoom out (for other zoom options, see features under rear camera below)
Audio zoom
QuickTake video
Slo-mo video support for 1080p at 120 fps or 240 fps
Night mode Time-lapse
Time-lapse video with stabilization
Stereo recording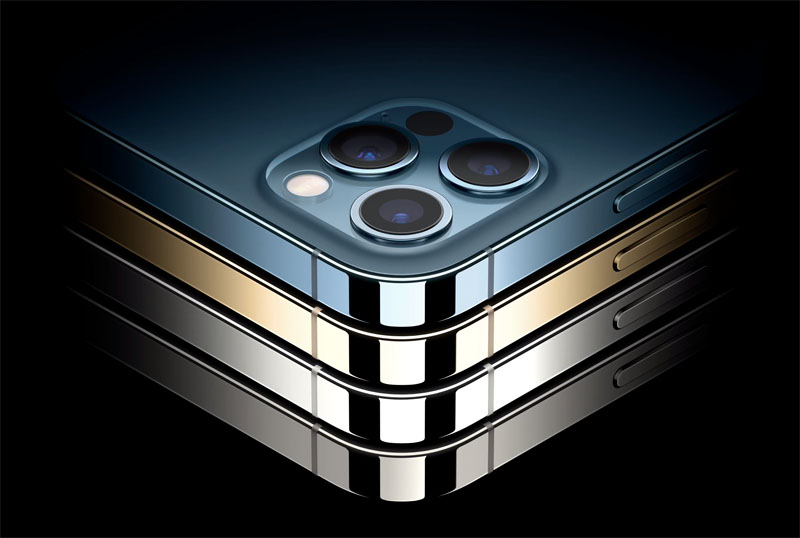 iPhone 12 vs iPhone 12 Pro: Differences
Colour Options: Let's start with the obvious ones, the colour options. The iPhone 12 is available in 5 colours (Blue, Green, Product Red, White, Black). The iPhone 12 Pro is available in 4 colours; Pacific Blue, Gold, Graphite and Silver.
Case Material: Next, is the material used for the case, the metal used for the square edge that also doubles as the antenna. On the iPhone 12, Apple use aerospace grade aluminium while on the iPhone 12 Pro, the more polished surgical-grade stainless steel.
Weight: iPhone 12 Pro is heavier at 189 grams, given the extra camera, sensor and use of heavier case material. The iPhone 12 is lighter at 164 grams, 25 grams lighter.
Starting Storage: The iPhone 12 starts at only half the storage at 64GB compared to 128GB on iPhone 12 Pro while options are available for 128GB and 256GB storage. The other storage options for iPhone 12 Pro are 256GB and 512GB. To bring the base $799 iPhone 12 64GB up to 128GB for better comparison, on needs to pay $50 more for a total of $849. This is still $150 cheaper than the iPhone 12 Pro 128GB, priced at $999.
Rear Camera: the biggest difference between the two phones is undoubtedly the rear camera. iPhone 12 has a dual camera setup while iPhone 12 Pro has a triple camera setup. What's missing from the iPhone 12, the telephoto lense and sensor. The standard lens and sensors shared by both are the Ultra Wide and Wide angle cameras. This gives iPhone 12 up to 2 times optical zoom (2x zoom out) and the iPhone 12 Pro up to 4 times optical zoom (2x zoom out and 2x zoom in). This also translate to 5x digital zoom on the iPhone 12 and 10x digital zoom on the iPhone 12 Pro.
HDR video recording frame rate: The iPhone 12 Pro is capable of a higher HDR video capture rate with Dolby Vision. It can capture up to 60fps while the iPhone 12 can only handle up to 30 fps.
LIDAR sensor: Another imaging sensor missing from the iPhone 12 is the LIDAR sensor, this helps with Night mode portraits, faster autofocus in low light and AR applications.
Apple ProRAW and Night Portraits: Given the absense of the LIDAR sensor, the iPhone 12 does not support Night Portraits. The other thing it does not support is Apple ProRAW image capture mode.
Display Brightness: Both panels are exactly identical except for its maximum brightness. Apple caps the iPhone 12 display brightness at 625 nits while the iPhone 12 Pro is capable of up to 800 nits maximum brightness.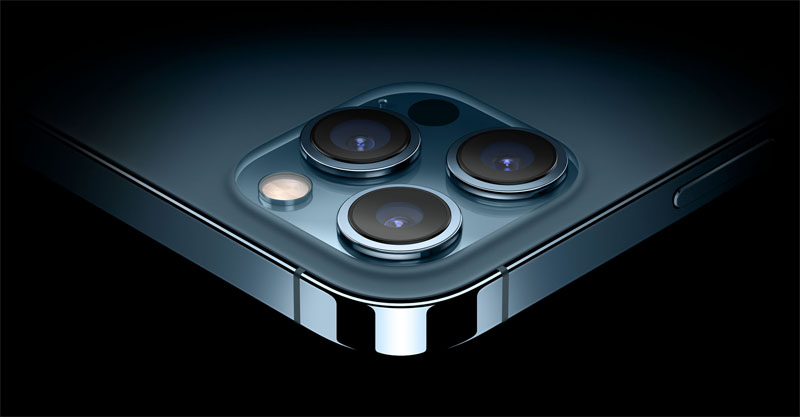 What am I missing out when choosing the iPhone 12 over iPhone 12 Pro?
To summarise, here is what you will miss if you choose the iPhone 12 over the iPhone 12 Pro. Looking at the specifications that matter most, not much. You already get top of the class performance with A14 bionic chip and super fast 5G connectivity. Plus, a capable dual camera setup with a pretty decent 6.1-inch OLED display. Except for the colour options and finish, you are literary getting a handset that looks and performs just like the iPhone 12 Pro. So here is what you will miss out on going with iPhone 12:
no 12MP Telephoto camera, so only 2X optical zoom vs 4X on the iPhone 12 Pro
no support for Apple ProRAW still capture mode
capture Dolby Vision HDR video at up to 30 fps vs 60 fps on the iPhone 12 Pro
no LiDAR scanner therefor no Night mode portraits, slower autofocus in low light and basic AR experiences
Aluminium vs stainless steel frame
64GB starting storage vs 128GB starting storage
625 nit maximum brightness vs 800 nit maximum brightness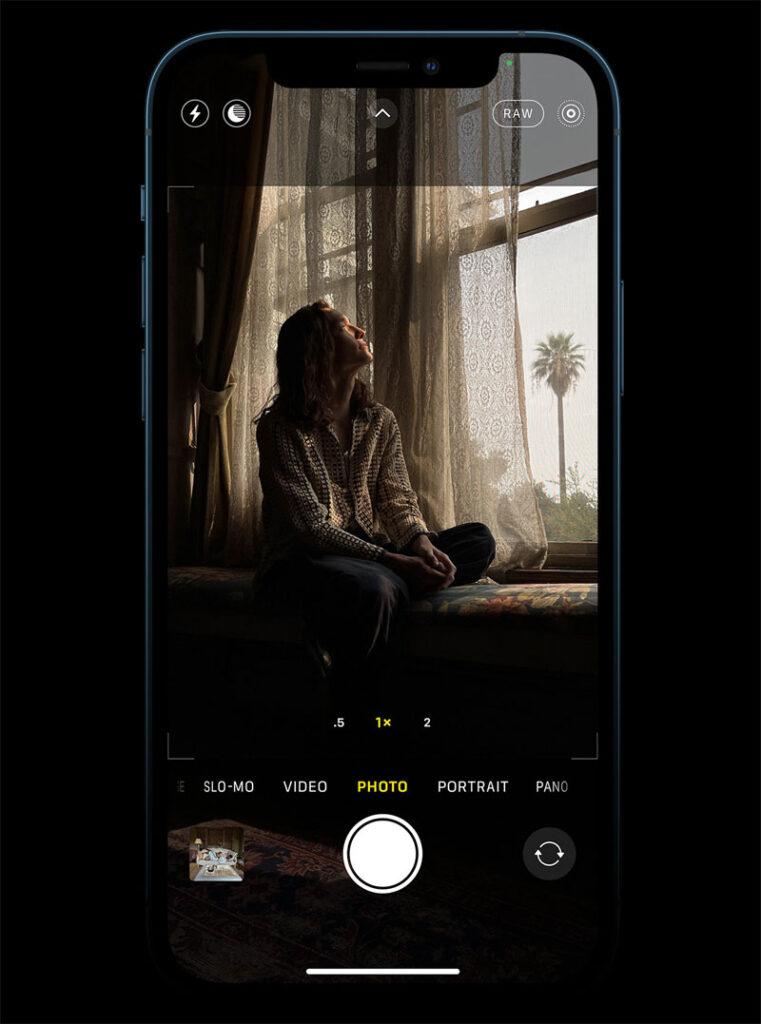 Should I get the iPhone 12 or the iPhone 12 Pro 6.1-inch?
Those looking to save some money and still want a big 6.1-inch handset should definitely consider the iPhone 12. The price jump is $200, with the iPhone 12 priced at $799 and the iPhone 12 Pro priced at $999.
For those who must have the best in photography, especially night mode portraits, capturing in Apple ProRAW and telephoto zoom, do not wish to miss out on HDR video recording at higher frame rate and the ability to use applications developed to take advantage of the LiDAR scanner then the iPhone 2 Pro is for you. It also comes with bigger starting storage of 128GB.