From POCO, a sub-brand of Xiaomi just like Honor is to Huawei comes their first flagship whooping smartphone, the Pocophone F1. Pack with plenty of flagship goodness, the phone is the best value in the market right now priced at less than half the price of Google Pixel 3.
The Pocophone F1 while being cheaper shares the same processor, the Snapdragon 845 as other flagship smartphones. The Samsung Galaxy S9, Galaxy Note 9, Google Pixel 3, OnePlus 6T and even their own Xiaomi Mi 8 Pro use this chip. This means it stands shoulder to shoulder with other premium handsets even when it costs less than just over half the price of the competition.
It may sound like a phone used by Pocoyo, the animated baby in blue vest, but there is nothing cute about this phone. Not only is it easily the most affordable flagship smartphone with Snapdragon 845, it has some serious features to boot.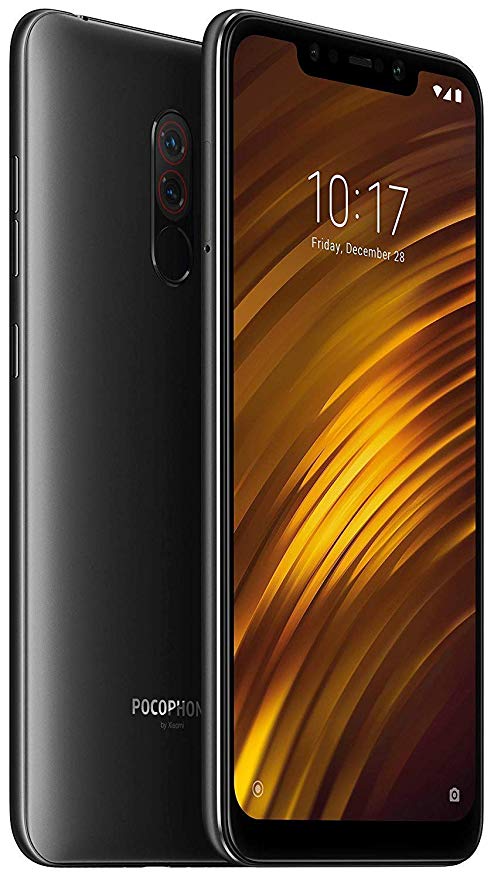 The key features are as follows:
Snapdragon 845 processor (Up to 2.8 GHz with AIE 845)
6GB LPDDR4X RAM Memory and 128GB Storage UFS 2.1
LiquidCool Technology for the processor
High capacity 4000mAh battery
Quick Charge 3.9 support with USB-C reversible connector
20MP front facing Super Pixel Camera
Dual main camera with AI with Dual Pixel Autofocus
Cameras take surprisingly good photos
IR face unlock with infrared light sensor and infrared camera, works even in darkness
Fingerprint sensor on the rear
Lighter and faster user interface designed for POCO called MIUI
3.5mm stereo audio jack on the top
big Full screen display with 18.7:9 aspect ratio and protected by Corning Gorilla Glass
Now for the bit that it lacks:
no glass back, just good old plastic back plate but if you need it to be tough…
an Armoured Edition with back plate built on DuPont Kevlar armid fiber
this makes it ultra tough and heat resistant with a textured look
a bigger lower or chin bezel
rounded display with big iPhone like notch to house the front facing cameras including IR
no water or dust resistant rating
no NFC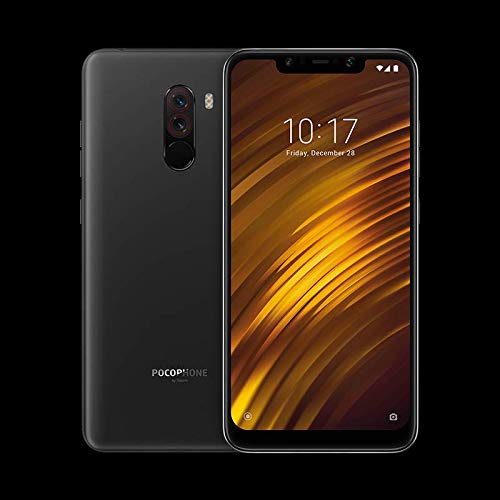 Xiaomi Pocophone F1 Review
Now for the full review. Like Huawei, being a Chinese company, the trade war between China and the US will likely hamper the Xiaomi's growth. But with the company being more consumer electronic centric, carrying a bigger product portfolio beyond mobile and telecommunications, it may fare better.
The company's diversified product portfolio includes wide screen TV, electric scooter night light, air purifier, water purifier, drone, projector, security camera, smart home gadgets, desk lamp, tooth brush besides laptop, power banks, headphones and smartphones.
For now, mobile phones remain as the company's bigger earner with their offering split into main sub-brands to cater to the different geographical market. Before Pocophone, there are Mi Phones and Redmi Phones.
The Pocophone F1, the first Xiaomi phone to use the Pocophone sub-brand is created for the mass market and is priced to compete with flagships from major manufacturers. Given that it costs on average half the price compared to its competitor's handset, some things have got to give.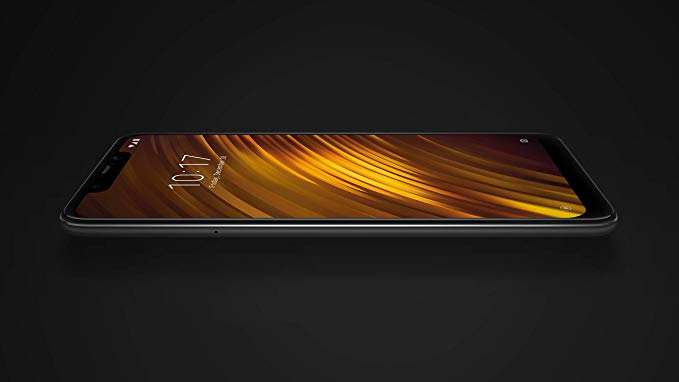 This is evident in the material used. While the front of the phone is covered in single sheet of glass, the back and surround is unmistakably plastic. This all-plastic chassis is reminiscent of phones from 3 or 4 years ago. Think Samsung Galaxy S6 or earlier models. To pimp it up, a silver accent is laid around the edges of the screen.
The silver trim, rounded corners and sloping edges does give it a premium feel and offers a better fit in the palm of your hand.
As with cut priced flagships, it does not come with any dust or water resistant rating. This isn't so much of a problem as we have seen OnePlus handsets fly off the shelves and they are not dust or waterproof. The fact is, even when phones are splash and waterproof, it is unlikely that they will ever be underwater.
The other thing that the Pocophone lacks is NFC. This means the phone cannot be used with contactless payment systems like Android Pay.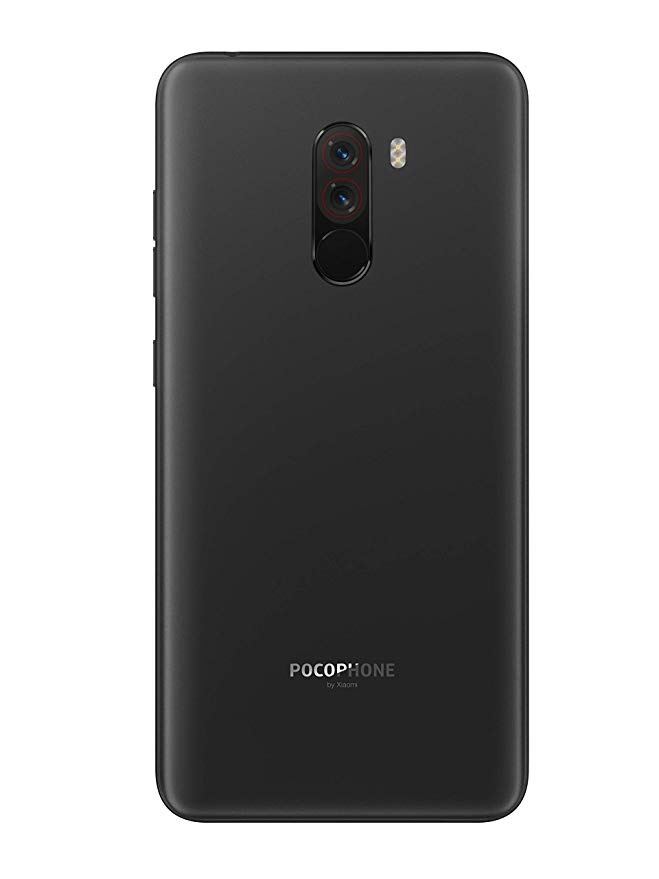 On the back of the phone, you see a dual main camera setup in laid symmetrically in the middle followed by the rear mounted circular fingerprint reader. An LED flash is place to the right side of the two lenses.
The construction of this smartphone is good and durable and it is a nice size and comfortable to hold. The design looks stylish, compact, slim and the layout is user friendly.
Moving on to the top edge of the phone. The Pocophone F1 bucked the trend of removing 3.5mm headphone combo jack. Not only has it left the jack in but placed it in the most convenient place, on the top edge of the phone. This will please many whom are still clinging on to their favourite wired headphones.
Next, the bottom edge of the phone sees everything perfectly in symmetry. Two screws flanks the USB-C charging port. A further 6 holes for the speakers are found on either sides of the charging port. Nothing seems out of place.
Looking at the phone straight on, you get a brilliant and large 6.2-inch Full HD+, that's 2264 x 1080 IPS display panel with rounded corners. While the bezels are fairly small, the bottom of chin bezel is noticeably big. This is something that you are going to have to put up with, a small price to pay considering the huge savings made.
The Xiaomi Pocophone F1 has a Full HD+ Corning Gorilla Glass Display with a display resolution of 1080 x 2246 pixels. The video and picture quality is very good and clear and this smartphone has LiquidCool Technology which has been designed exclusively for gaming phones. Watching videos and playing games with this smartphone is very fast and efficient and the performance is stable, smooth and reliable.
The IPS panel has an 18:9 aspect ratio, making it up to date with current flagships. It is also capable of 91.7% of the sRGB colour space or 84% NTSC colour gamut with a high contrast of 1500:1. The screen is also bright enough for outdoor use capable of 500-nit brightness. Different display modes include sunlight, night, reading mode, colour temperature adjustment and standard. When maxed, the brightness is sufficient for outdoor use but struggles in direct sunlight.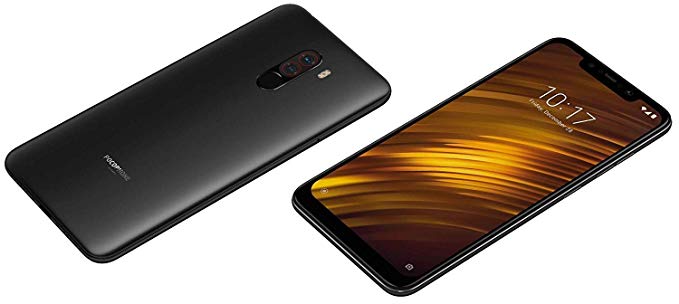 Back to the Snapdragon 845 processor. Not only is the flagship CPU fast, it is paired with a spacious 6GB of RAM memory. That amount of memory is again flagship territory. Together they can conquer any processor intensive tasks that you can throw at it. Think any task that the OnePlus 6T or Google Pixel 3 can take on, this phone will do it just as well. Together with Adreno 630 GPU, up to 710MHz, you can throw in some games and it will chew those up too.
For storage, you can a choice of 64GB or 128GB UFS2.1 options although some of that is taken for the operating system and pre-loaded applications. This may not look a lot but enough for most users. Starting storage at 64GB is reasonable. Even the premium iPhone XS, XS Max and XR have their starting storage set at 64GB.
Next thing you want to know is will it last you through the day given all that power. The answer is yes, The Pocophone F1 has a huge and long lasting battery. Xiaomi suggests that at full charge it is enough to pull off 30 hours of calling time or 146 hours of audio playback. When it needs topping up Quick Charge 3.0 ensures that the high capacity 4000mAh battery gets topped up quickly.
Finally, the camera quality. Here is the big surprise. You wouldn't expect a smartphone at this price point to take amazing stills. You will be pleasantly surprised. The primary camera setup consists of a main 12 MP dual pixel sensor with a secondary 5MP depth sensing lens. Together, the AI dual rear cameras capture portrait with bokeh effect, perform low light enhancement, HDR imaging, panorama, burst, AI beautification and AI dirt detection.
Images captured with Pocophone F1 are truly stunning with plenty of details, accurate colours and tine tuned exposure. turn on the HDR mode and the depth of the image is truly enhanced. We dare say that it performs surprisingly well in dimly lit shots too.
The camera smarts do not end there, it automatically detects 25 categories of objects and up to 206 different scenes, optimising the captured images accordingly. It does this by tweaking the exposure, saturation and other optimisations. The front facing camera is a 20MP optic and is capable of AI portrait mode, AI detection with 10 different scenes, selfie timer and face recognition. The 2μm large pixel (4-in-1 Super Pixel) technology to produces clearer and brighter selfies.
AI Beautify 4.0 and precise bokeh effect makes each shot seem as if it is taken in front of a studio canvas.
The Xiaomi F1 Smartphone facial recognition technology and rear mounted fingerprint scanner works very well and fast. These features are good for easy login access and individualised enhanced phone security.
When capturing videos, the cameras work just as well. The phone is capable of capturing 4K videos at 30 fps. It will of course scale back to capture Full HD 1080p and HD 710p videos too at 30fps. But the thing that surprises us again is the ability to capture slot motion videos but only in Full HD and HD modes. That's something we are going to have to live with. Tryout the super slow motion capture at 120fps and ultra slow motion at 240fps.
This smartphone has a dual sim feature but the SIM 2 slot doubles up as a microSD card slot which provides up to 128/256 GB expandable external storage. So you can not have two Sims and a microSD card in this Smartphone at the same time. The dual Sim feature works well and you can receive and dial numbers independently from both Sims.
The Pocophone F1 runs on a tricked out Android 8.1 Oreo with a custom skin called the MIUI 10. The menu system from MIUI 10 is a little different and would need getting used to. There we some issues with Hey Google not working but this was quickly resolved via updates.
What is on the Horizon
Watch out for Pocophone F2, the latest smartphone flagship successor to Pocophone F1 launched in China in March 2019. The phone is slated to have a curved design and holographic finish. The notable features are the triple rear camera setup (12 MP f/1.9 + 12 MP f/2.0 with Dual-LED and AF Dual Rear Camera) and 20 Megapixel f/2.0 Front camera. It features a 6.2-inch FullHD+ (2340 x 1080 Pixels) display and comes with a ultra high capacity 4200mAh battery.