iPhone XS Max and Galaxy S10 Plus are two different phones with great and excellent design. To choose one over the other is not easy. However, a closer look at the design of these two phones will reveal to you some of the great differences that may make you prone to choose one over the other.
The battle line between these two brands was drawn many years ago over several lawsuits and patents, and since then, even consumers have been a part of the brand war. It has even been stated that there are only two kinds of people in the world; Samsung fans and iPhone fans, and as bizarre as this sounds, it has begun to turn out to be true.
It is increasingly harder these days to find people who love both brands the same way, there is always a preference for one over the other. The consumers of both brands have become so self-aware that the companies themselves use this self-awareness to their advantage in their marketing ads.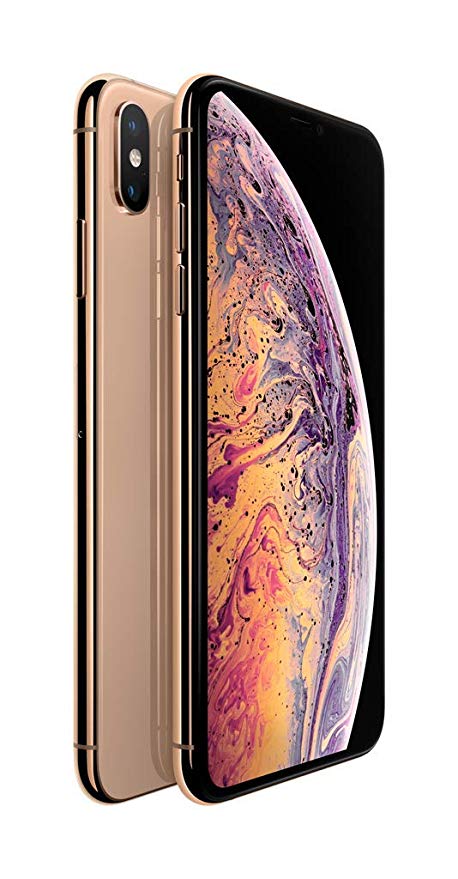 Battle of the Big-Screen Titans
Very recently, these two phone making beasts released the latest versions of their high-end smartphones, spurring a new era of comparison videos, articles and content all aimed at fueling the ongoing war between the fans of both phones. As with all things, the feud will eventually die down when the phones are a few more months in, and we start to anticipate the next set of smartphones.
Meanwhile, the iPhone XS Max and the Galaxy S10 Plus have also been going through their own comparison phase since their release.  Both devices have received major OS updates based on consistent feedback from their customers around the world. Each of these brands has had their fair share of criticism in the past, but none of them seem to be backing down for the other.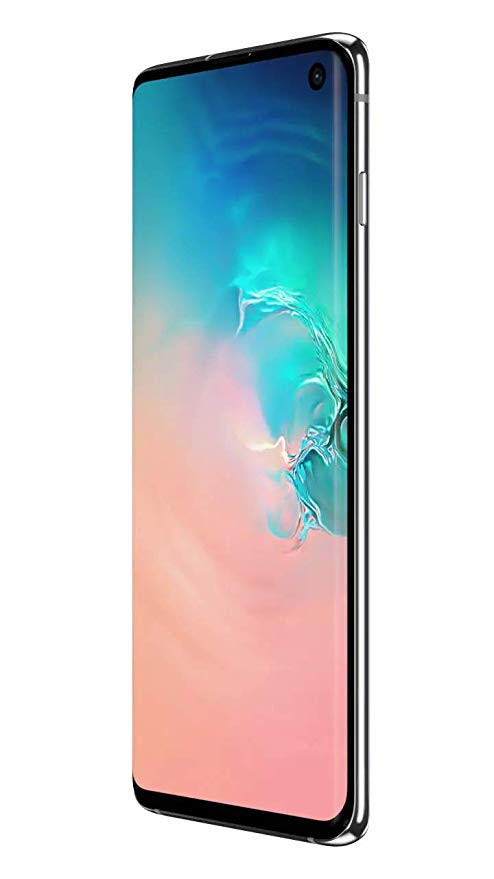 Which Phone is Better
The questions looming over everybody's head is whether or not one of these smartphones is better than the other, and who will eventually come out on top of this. While there may be a few major disadvantages about buying each of these phones, they both have areas of competitive advantage that easily places them ahead of the competition.
The guide below is a comprehensive comparison article that ranks both phones and articles based on several metrics as seen below. Let's take a look at these differences together.
Design
Honestly, the big bezel housing various sensors, lenses and TrueDepth camera of iPhone XS Max are nothing more than distractions compared to the small cutout of the Galaxy S10 Plus. There is a love hate relationship with bezels. It just gets in the way of your a full screen experience. If you dislike the ugly bezel, the Galaxy S10 Plus's treatment using a small cutout on the display may be a solution. However, we are all waiting for the day when cameras can be concealed completely and reliably to make the area on the display one continuous and uninterrupted slate.
Phone users that prefer using a phone with a wired headphone will most likely find S10 Plus preferable as it has a 3.5mm headphone jack. For the iPhone XS Max, you will need the included lightning headphones or get a Bluetooth headset to enjoy your tunes.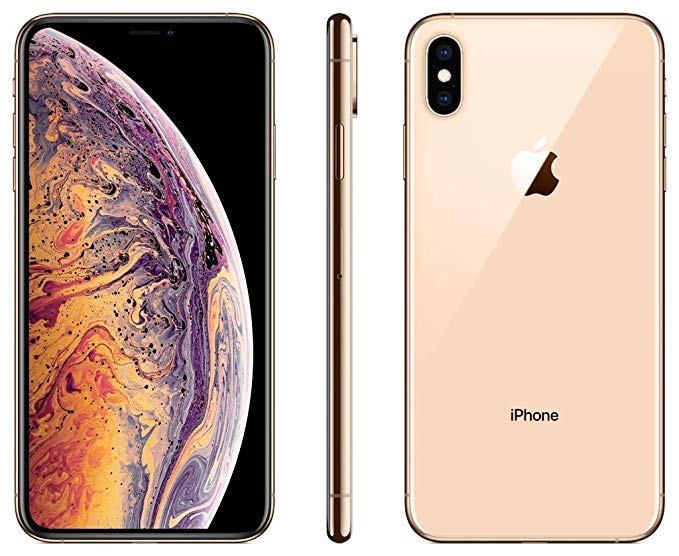 iPhone XS Max features a stainless-steel band with durable glass on both front and back. This makes the phone a bit sturdier. It has been proven as it survived several drop tests. The Galaxy S10 Plus on the other hand has a curved display and glass backplate held together by a smaller aluminium frame. It will not survive a similar drop tests. Samsung offers a version of Galaxy S10 Plus with ceramic back which is tougher and more scratch resistant but at a price.
The weight of these phones is another feature to consider. iPhone XS Max is heavier than the S10 Plus. The Galaxy S10 Plus has a more compact frame and lighter than iPhone XS Max. S10 is 6.17 ounces in comparison to the 7.34 ounces of the iPhone XS Max. Also, S10 Plus is easy to hold with just a single hand with its 2.91 inches narrow body versus the 3.05 inches of the iPhone XS Max.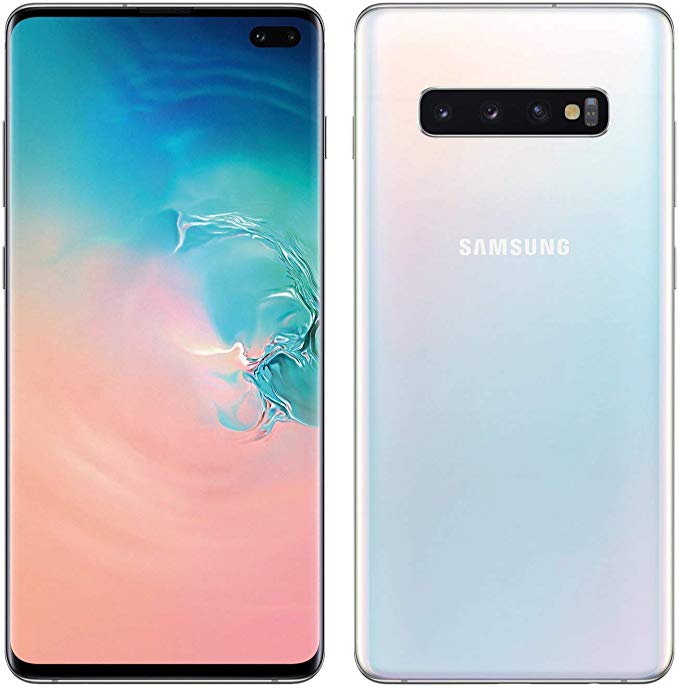 Still part of the design is the color. There are several options in terms of colors for both phones. However, the S10 Plus has six different color options for interested users unlike the three colors options available for the iPhone XS Max.
Winner: Tie
Display
Generally, Samsung phones have higher resolutions compared to iPhones. The resolution of the S10 Plus is 3040 x 1440 pixels unlike the 2688 x 1242 on the iPhone. But the iPhone XS Max has a bigger 6.5-inch OLED panel, 0.1 inch bigger than S10 Plus of 6.4-inch sharp Dynamic AMOLED infinity dynamic display.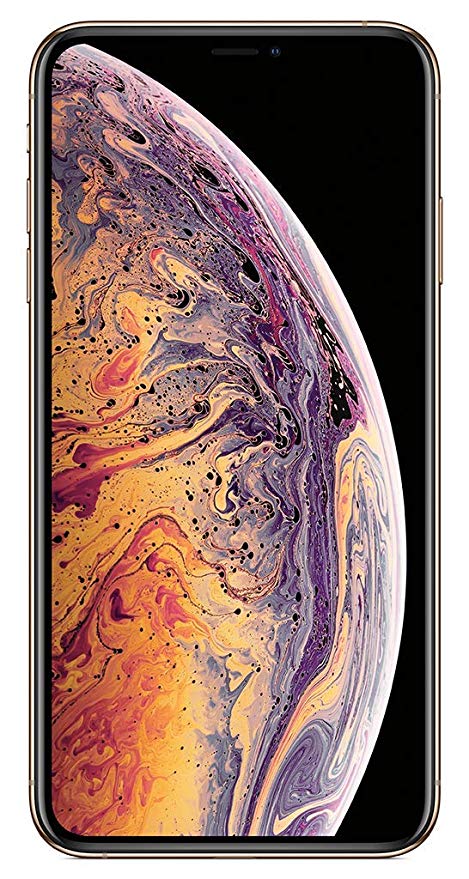 iPhone XS Max screen appears bright as a result of the 660 nits capable panel. This level of brightness makes it more usable outside in the sun light and even better indoors. The Galaxy S10 Plus, has an even higher maximum brightness level. Samsung claims that the panel is capable up to 1200 nits, nearly twice that of iPhone XS Max. In reality, the maximum brightness under auto setting is closer to 800 nits, still higher than iPhone XS Max's brightest.
Winner: Galaxy S10 Plus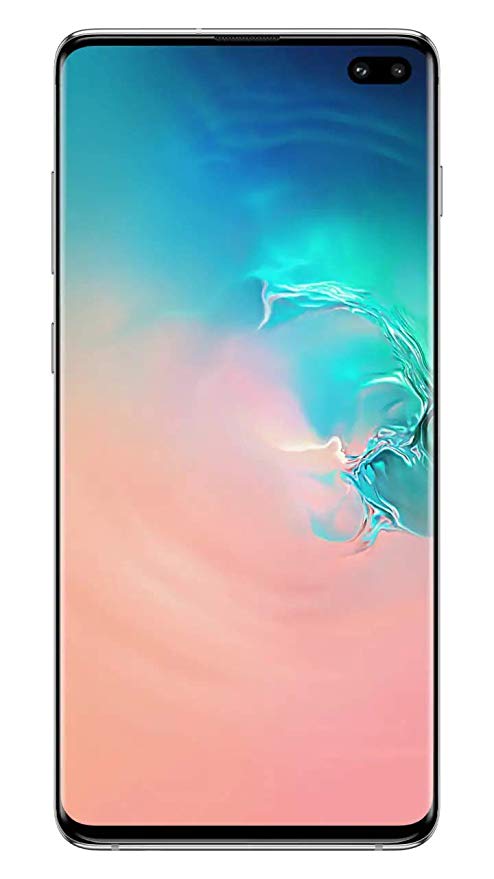 Audio
The audio of the two phones is both loud and rich. But overall, the audio of Apple is preferable to that of Galaxy S10, as the iPhone delivers a much richer and louder sound.
The sound quality of the S10 Plus is good but not loud enough while the iPhone XS Max pumps out louder sound closer to that of a small Bluetooth speaker.
Winner: iPhone XS Max
Cameras
The camera of Galaxy S10 Plus is better than iPhone XS Max in terms of features. S10 Plus has 123-degree ultra-wide lens with the triple rear camera setup giving it an upper hand. The iPhone XS Max stayed with 2 cameras, a main camera and a telephoto camera. With all these specifications, it makes shooting more flexible. You can get the scene you want captured more clearly.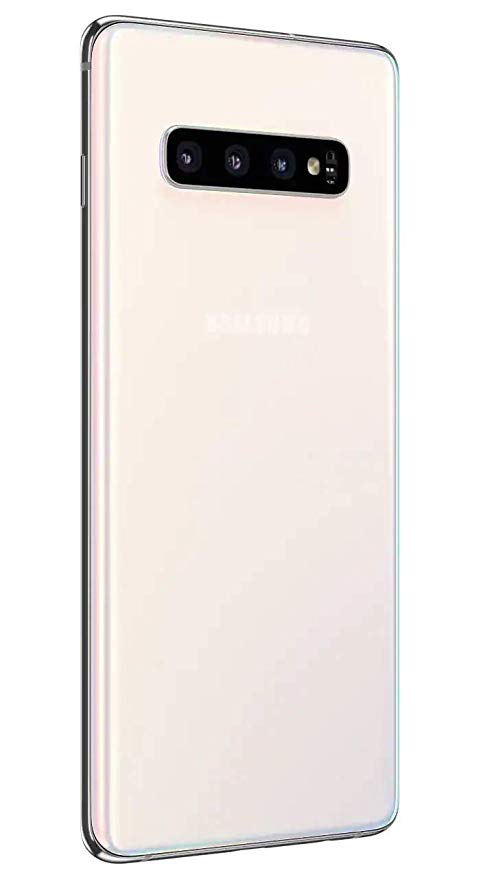 From various shots taken with these phones, the weaknesses and strengths of these phones became more apparent. For S10 Plus, it struggled with shots taken directed at the sunlight while the iPhone fared a bit better. Still both have very capable cameras with the S10 Plus having scored 109 points from DXOMARK for the main camera and 96 points for the selfie camera. This compared favourably to iPhone XS Max that scored a respectable 105 for the main camera and 82 for the selfie camera.
Samsung Galaxy S10 Plus Optical Setup
Triple-camera setup
Primary: 12Mp sensor with 1.4µm pixels and 26mm-equivalent, f/1.5–2.4 aperture lens, Dual-Pixel AF, OIS
Ultra-wide: 16Mp sensor 1.0µm pixels and 13mm-equivalent, f/2.4-aperture lens
Telephoto: 12Mp sensor with 1.0µm pixels and 52mm-equivalent, f/2.4 aperture lens, PDAF, OIS
2160p/60fps (1080p/30fps at default settings)
Apple iPhone XS Max Optical Setup
Dual-camera setup
12Mp main camera with 1/2.55″ sensor (1.4µm pixels) and six-element f/1.8-aperture lens, 26mm equivalent focal length
12Mp secondary 2x tele-camera with 1/3.4″ sensor (1.0µm pixels) and six-element f/2.4-aperture lens, 52mm equivalent focal length
Optical image stabilization on both lenses
Phase-detection autofocus (PDAF)
Quad-LED dual-tone flash
4K video at 30/60 fps, 1080p at up to 240 fps
Winner: Galaxy S10 Plus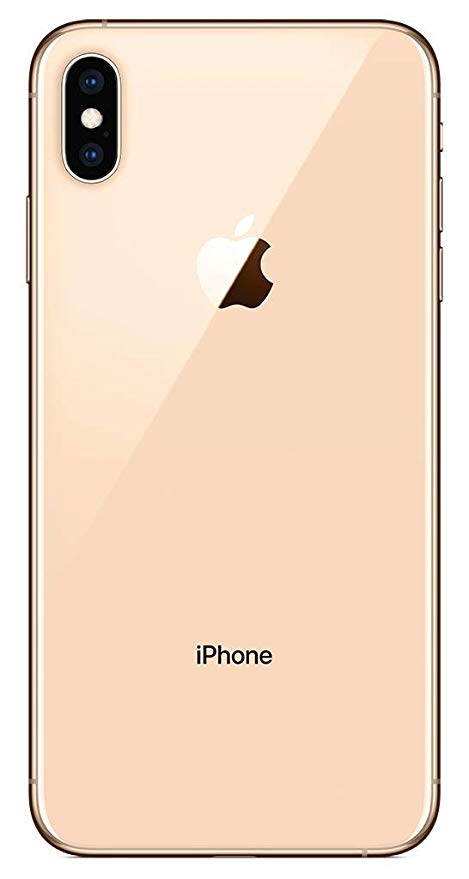 Performance
The performance of these phones is another great feature that can be used to determine which one to choose between the two. The 855 processor Snapdragon which is present in Galaxy S10 Plus with a RAM of size 8GB makes it close to beat iPhone XS Max with an A12 Bionic chip.
Another great performance of these two phones is tested with their working rate on video-editing tools. Within 39 seconds, you can use iPhone XS Max to transcode a video of 4K to 1080p with the use of Adobe Clips. That of Galaxy can take a much longer time.
Winner: iPhone XS Max
Battery life
The battery life of Galaxy S10 Plus lasts longer than any iPhone. It has a 4100-mAH huge battery capacity and it can last for more than 12 hours. The 3174-mAH battery of the iPhone XS Max lasts for about 10 hours. So, if you are choosing based on battery life, S10 Plus is your choice.
Winner: Galaxy S10 Plus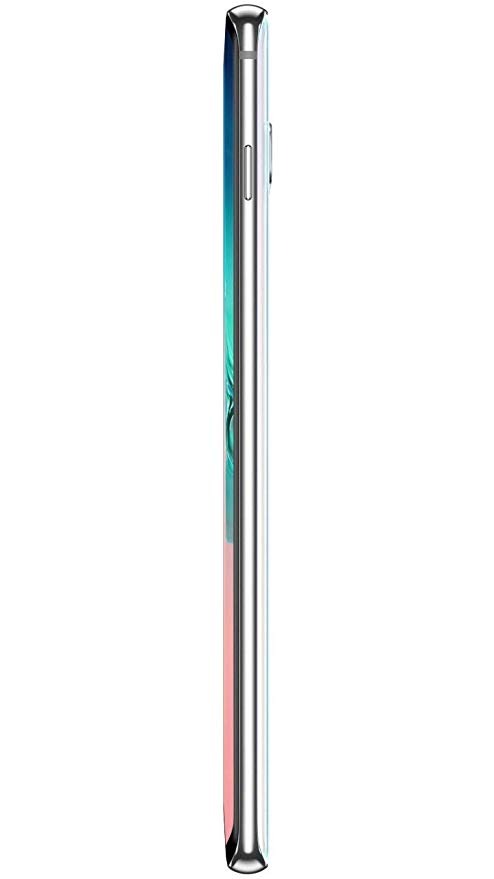 Software
The software of any phone is one of the features to consider in choosing your smartphone. Now to compare the software of iPhone XS Max to that of Galaxy S10 Plus. The Samsung phone can be given credit in comparison to the iPhone. It runs on Android 9.0 Pie. The software of Samsung streamlined its interface for this particular model with OneUI. The menu settings of this S10 Plus is cluttered. There is the presence of Google Assistant and Bixby in it.
For the customization aspect, the iPhone is a bit better compared to the mess of drop-down shortcut menu in S10 Plus. The various optional gestures are confusing on the S10 Plus compared to iPhone XS Max.
Winner: iPhone XS Max
Value
In terms of value, the Galaxy S10 Plus is fairs better than that that of iPhone XS Max. You can get S10 Plus with 128GB at just a starting price of $999. For the iPhone, it costs 100 dollars more for just the 64GB option. This makes the starting price of iPhone XS Max at $1099, the highest so far in the history of flagship smartphones.
Winner: Galaxy S10 Plus

Security
The security level of both the iPhone XS Max and Galaxy S10 Plus is awesome. S10 Plus has an on-display sensor that uses ultrasonic fingerprint which is directly embedded underneath the phone display. On the other hand, Apple have done away with fingerprint sensor since the introduction of iPhone X. For the iPhone XS Max, it has the normal Apple's Face ID. This feature makes iPhone XS Max more reliable than S10 Plus's dual camera only setup.
While both phones offer facial recognition, Galaxy S10 Plus's reliance of cameras along meant it is not as secure as the iPhone XS Max with combines TrueDepth camera system, the Secure Enclave and the Neural Engine to create a more secure and adaptive recognition system. If faster recognition is enabled on the Galaxy S10 Plus, it will even unlock the phone with a photo or video of your face.
If you are more inclined to use your finger to unlock the phone, this limits your option to the Galaxy S10 Plus. However, if you prefer a more advanced facial recognition system, then the iPhone XS Max is your choice.
Winner: Tie
Power
You can charge other Qi wireless charging compatible smartphones with S10 Plus wirelessly using the Wireless PowerShare function. This feature is new and not available on the iPhone or any other phone for that matter.
Both phones support faster wireless charging. The iPhone can support a maximum wireless charging speed of 7.5W. The Galaxy S10 Plus supports Qualcomm's Quick Charge 2.0 at 15W for even faster charging.
Samsung offers a Wireless Charger with Duo Pad, one that support Fast Charge 2.0 and the other just the standard Fast Charge. The Fast Charge 2.0 delivers 12W of charging power to completely charge the S10 Plus in an hour.
Apple however has given up on its AirPower, their version of the wireless charging pad so iPhone users will have to rely on third party wireless charging pads. Belkin Boost Up, mophie wireless charging base and Logitech wireless charging stand are the options available in their online store.
Winner: Galaxy S10 Plus
Conclusion
Based on the 10 different criteria considered above, the Galaxy S10 Plus comes up on top with 2 points gain over iPhone XS Max. It has the upper hand in terms of display, camera performance, battery life and value for money. iPhone XS Max on the other hand fared better in audio, performance and software. The phones tie in aspects of design and security.
| | Galaxy S10 Plus | iPhone XS Max |
| --- | --- | --- |
| Design | 1 | 1 |
| Display | 1 | 0 |
| Audio | 0 | 1 |
| Camera | 1 | 0 |
| Performance | 0 | 1 |
| Battery Life | 1 | 0 |
| Software | 0 | 1 |
| Value | 1 | 0 |
| Security | 1 | 1 |
| Power | 1 | 0 |
| | 7 | 5 |

There are some features included in Galaxy S10 Plus in which iPhone is lacking. These features are headphone jack, microSD card slot, backplate options specifically ceramic type back, bezel-less display with curved side edges, hybrid dual SIM option and huge 1TB storage option.
The Galaxy S10 Plus is also better value based on its price tag. But a more expensive Galaxy S10 Plus 5G version with 256GB storage and 8GB memory brings the price tag up to that of the entry level iPhone XS Max 64GB. The 5G version has a much bigger display measuring 6.7-inch vs 6.4-inch on the Galaxy S10 Plus.
The iPhone delivers a much faster performance, better user interface, better integration with desktop and more stable operating system and software environment for app overall. Use the table above, decide what is more important to you and pick the right smartphone for you, be it the iPhone XS Max or Galaxy S10 Plus.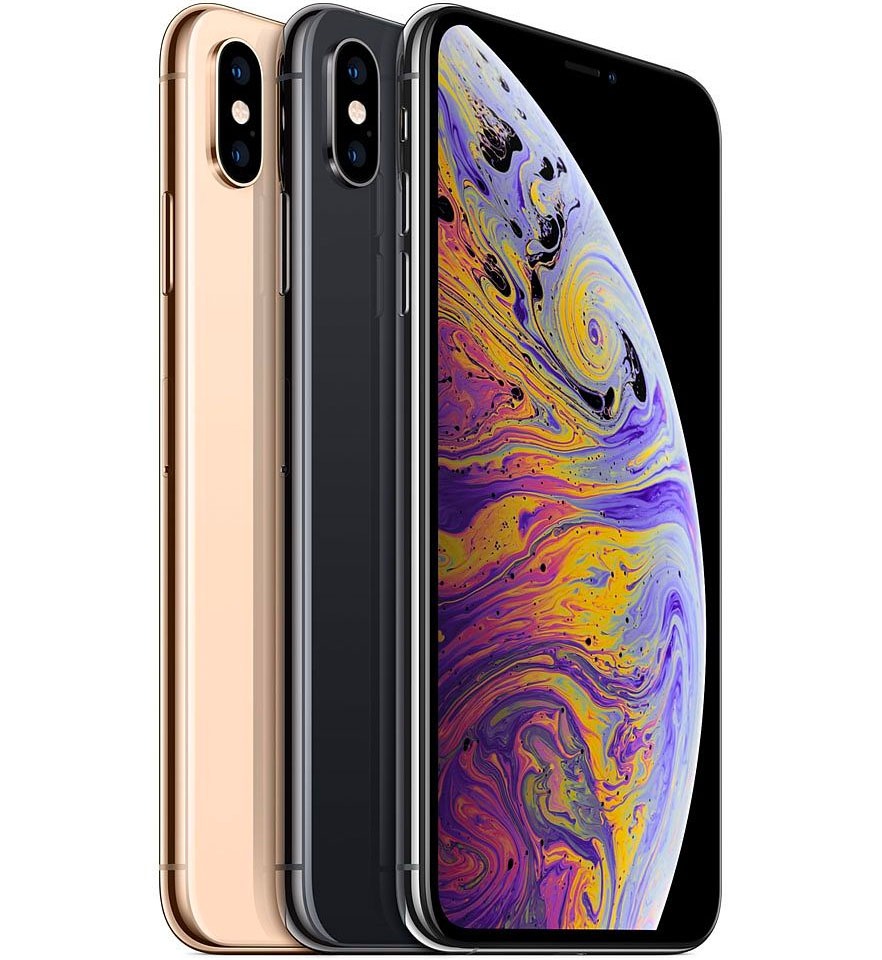 We leave you with a comparison of key specifications between the two phones.
| | Samsung Galaxy S10 Plus | Apple iPhone XS |
| --- | --- | --- |
| Screen size (in) | 6.4 | 6.5 |
| Screen resolution | 1440×3040 | 1242×2688 |
| Dimensions (HxWxD mm) | 157.6×74.1×7.8 | 157.5×77.4×7.7 |
| Weight (g) | 175 | 208 |
| Storage sizes (GB) | 128/512/1,000 | 64/256/512 |
| RAM (GB) | 08-Dec | 4 |
| Battery size (mAh) | 4,100 | 2,658 |
| Rear cameras (Mp) | 12 + 12 +16 | 12 + 12 |
| Front camera | 8 + 10 | 7 |
| Price | From $999 | From $1,099 |