Flagship beating specifications minus the hefty price tag. We all know about the budget Galaxy J-series from Samsung. While the A-series targets the mid-range market with Galaxy A7, A8 Star and A9, the new generation A-series changes this. Spotting a double digit, these new phones are numbered Galaxy A10, A20, A30 and A50 and is priced to compete with Samsung's own Galaxy J-series.
What really got us excited are the Galaxy A50 and Galaxy A30. These smartphones cost a lot less than the Galaxy A7, A8 Start and A9 but are packed with features to wow any users. To start, they feature the new Infinity U Display and is powered by Samsung's own Exynos processor. They also feature the biggest 6.4-inch displays in the A-series and the highest capacity 4000mAh batteries. The A50 even features triple main camera. But the biggest question we would all like to know is which of these would one choose. Is it the more expensive chart topping Galaxy A50 or the cheaper but still capable Galaxy A30?
More Affordable and Better Value A-Series
Not just a new era, the new Galaxy A-series represents a new generation of A-series at even more affordable prices. It spots the new Infinity U Display and has features like on-Screen Fingerprint sensor, up to three main cameras and 6.4-inch Super AMOLED display.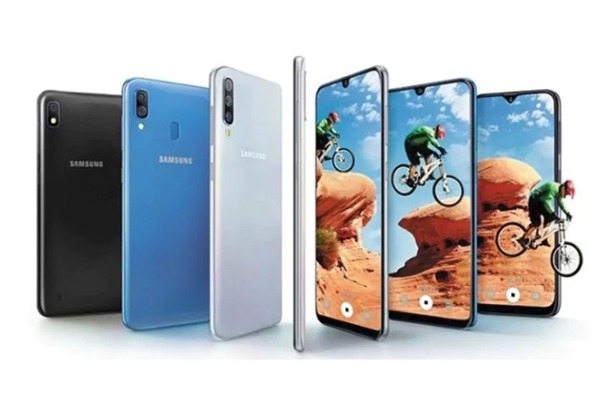 Great Value Galaxy A30 vs Chart Topping Galaxy A50
Training our focus on the two highest A-series models for 2019, the Samsung Galaxy A30 and Galaxy A50, we check out what makes these smartphones our choice for those looking for a budget to mid-range phones.
Samsung Galaxy A30 Key Features
The Galaxy A30 is a third cheaper than compared to Galaxy A50. At its lower price point, it still gets a whooping 6.4-inch Super AMOLED display with Full HD+ resolution (2340 x 1080 pixels), ultra-wide dual main camera, 4000mAh battery, facial recognition and access to Bixby.
6.4″ FHD+ sAMOLED Infinity-U Display
Ultra-Wide Dual Rear Camera,

16MP Selfie

4,000mAh, Fast Charging, Rear Fingerprint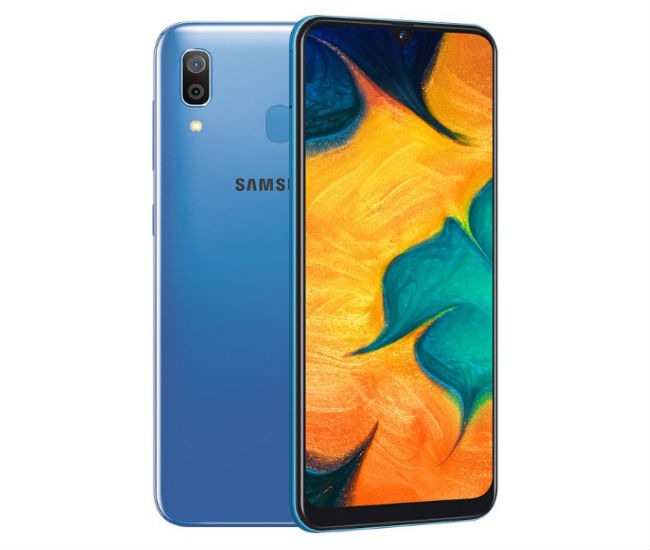 What is missing in front is the on-screen fingerprint sensor, opting instead for a conventional scanner on the back. It also has a slower processor, half the storage at 64GB ROM AND 4GB RAM memory. On the rear, it comes with a dual camera setup with a 5MP (F2.2) and 16MP (F1.7) optics. The front selfie camera uses a 16MP (F2.0) sensor.
Exynos 7904 Dual 1.8GHz + Hexa 1.6GHz processor
64GB ROM storage + 4GB RAM memory (MicroSD up to you 512GB)
Rear 5MP (F2.2) and 16MP (F1.7) camera, Front 16MP (F2.0) camera
The dual camera setup has a 16MP (F1.7) sensor and a 123-degree Ultra Wide 5MP sensor for a wider field of vision. For power, the Galaxy A30 supports fast charging to top up its high capacity 4000mAh battery when it runs low.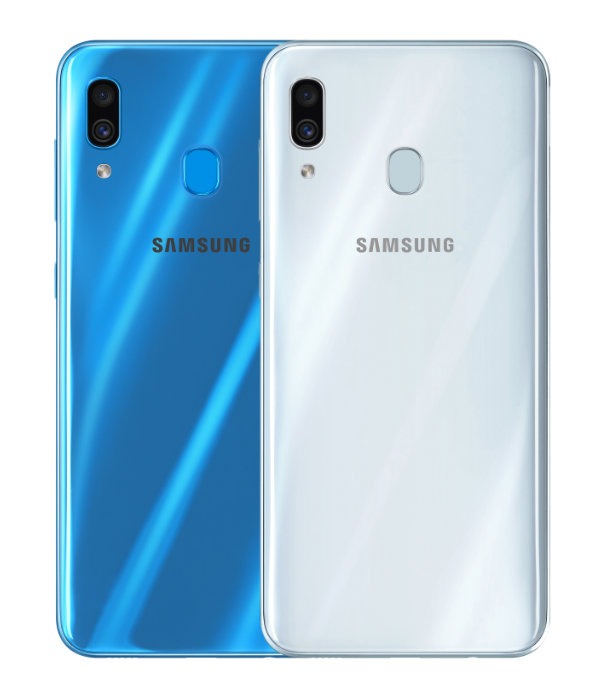 Samsung Galaxy A30 Rear Camera
Samsung Galaxy A50 Key Features
If you are happy to pay a bit more, but still a lot cheaper than the Galaxy A9, then get the chart topping Galaxy A50. Here, you everything you will find on the Galaxy A30 and more. To start, you have the big 6.4-inch Super AMOLED with Infinity U Display at Full HD+ resolution, 4000mAh battery, facial recognition and access to Bixby.
6.4″ Full HD+ Display

Super AMOLED Infinity-U Display

Triple Rear Camera: Depth Camera(5MP), Main Camera(25MP), Ultra Wide Camera(8MP), Front 25MP (F2.0) camera

4,000mAh,

15W Fast Charge and On-screen Fingerprint
Like the Galaxy A30, the 6.4-inch Infinity-U display covers the front of the phone from edge to edge save for the slightly bigger bottom bezel. This gives the phone a near bezel-less design. There is an on-screen fingerprint sensor, much like that found on Samsung Galaxy S10 and S10+. Then there is the bigger storage and roomier memory at 128GB ROM and 6GB RAM respectively. It is powered by a faster processor, the Exynos 9610 with Quad 2.3GHz + Quad 1.7GHz arrangement.
Exynos 9610 Quad 2.3GHz + Quad 1.7GHz processor
128GB ROM storage + 6GB RAM memory (MicroSD up to you 512GB)
Triple Rear 5MP (F2.2), 25MP (F1.7) camera and 8MP (F2.2) triple camera setup, Front 25MP (F2.0) camera
In the optics department it features a triple camera arrangement combining a 5MP depth sensing camera, a 25MP main camera and an 8MP ultra wide camera. It gains an ultra wide 8MP camera and a bigger 25MP sensor for its main camera compared to 16MP on the A30. There is also a bigger 25MP sensor is used in front to shoot selfie versus 16MP on the A30.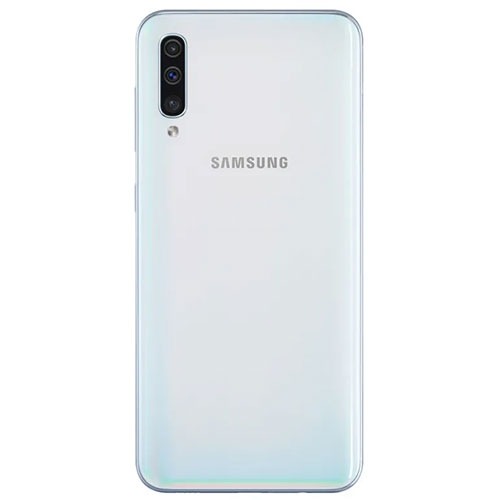 Look and Feel
Both phone are super slim. The Galaxy A30 and A50 measures a mere 7.7 mm slim. Both phones come with a glossy finish that is smooth to the touch. On the Back of the A30, you will find the dual camera setup and the discreetly placed fingerprint sensor. The backplate is made of 3D glasstic and is available in three colours white or black, or blue. The A50 on the other hand spots a triple camera setup on the back, arranged vertically on the left edge. Like the A30, it is made of polycarbonate with glass effect but unlike the A30, there is no fingerprint sensor on the back due to the presence of the on-screen fingerprint scanner. The weight on both phones are very similar with A30 at 165grams and A50 at 166grams.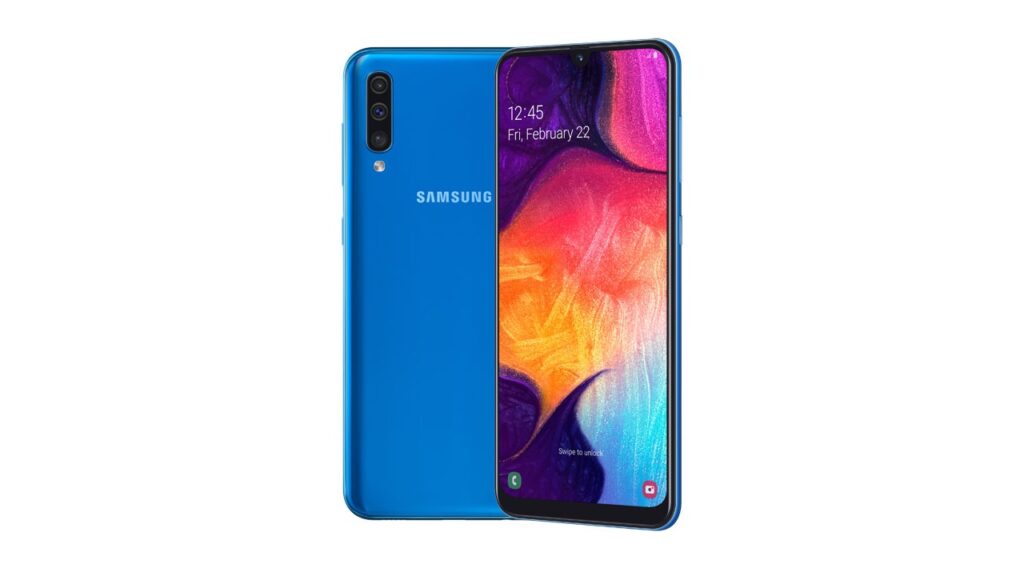 Cameras
Both Galaxy A30 and A50 cameras use artificial intelligence to detect the subject and optimise the shots based on different scenes (19 for A30 and 20 for A50). Capture photos of food, pets, people, things or landscape and it recognises and enhances it accordingly. It does this by adjusting the saturation, white balance, and brightness levels for optimum result.
The AI goes one step further with Flaw Detection, letting you know you know if someone blinked, if there is too much backlighting, or your subject is a blur, so you can take the right photo. For selfies, the 16MP camera on the Galaxy A30 and the 25MP camera on the Galaxy A50 takes great photos day or night. Selfie Focus allows portrait shots to have a bokeh effect by gently blurring the background, placing more attention on the subject.
I bought this like 2 weeks ago and I am impressed with the phone's features. At a reasonable price of mid-range phone, this new generation phone comes with great cameras, both front and rear view, absolutely worth the money spent. Everything on the phone feels very smooth.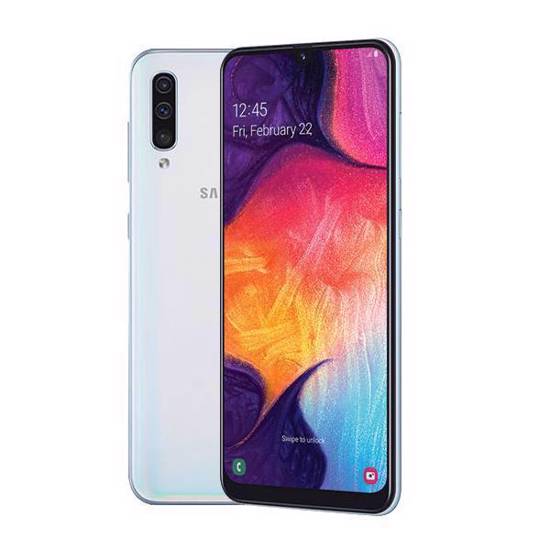 Charging
The 4000mAh battery is enough to power the phone through the day. To top up that super high capacity battery, both phones feature quick charging with 15W Fast Charger. As expected, there are no wireless charging here. Just good old reversible USB-C connector.
The faster way to get more accomplished. Bixby lets you manage phone settings and complete tasks more efficiently without having to spend time navigating through your device. Simply speak and let Bixby do the rest.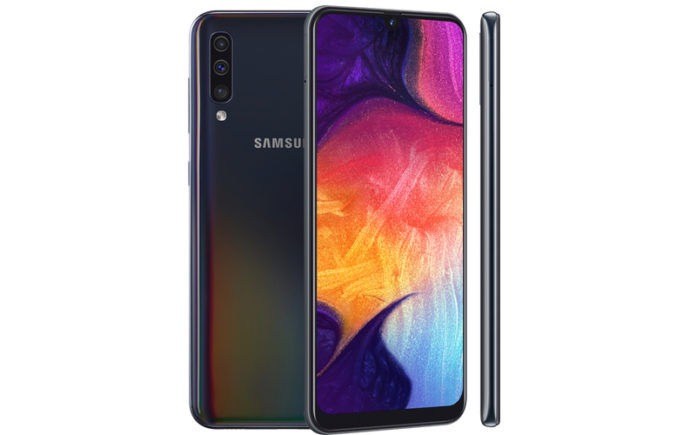 Bixby Assistant
To encourage users to make more use of Samsung's assistant, access to Bixby is now available via a simple touch or swipe. Bixby Home learns your habits and curate useful apps and content based on your usage patterns. From message notifications to news updates Bixby pulls relevant information from different apps so you can accomplish more within a single screen.
Bixby Vision is built right into your camera app, allowing you to search for items, translate documents with ease and even scan business cards simply by taking a photo of them to make life more efficient for you. This injects an element of fun and smart into the camera.
The One User Interface lets hardware and software work together, with content and features at your fingertips so you can get to them faster. Use Night Mode for a comfortable experience in the dark, and with clear and intuitive visuals using your phone is like second nature.