We have always stayed with tech21 for cases to protect our iPhones and iPads. The tech21 Evo Clear is yet another impressive case with impact protection as standard. Here, we take an in-depth look at the case for iPhone 12 Pro Max.
Why a clear case for your iPhone 12 Pro and Pro Max? Who wouldn't since you have spent that extra, for the stainless steel finish and cameras. But what clear cases are out there? There aren't many options that can offer both the transparent, see-through effect and maximum protection.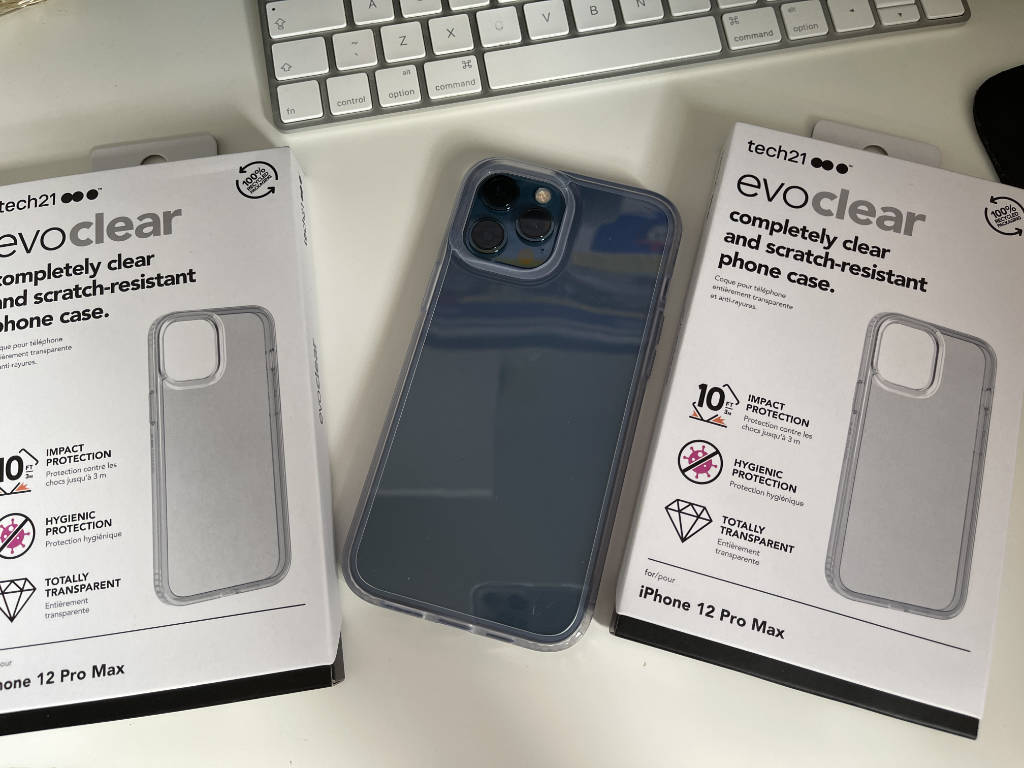 Search iPhone 12 Pro Max Clear Cases on Amazon
You can find clear hard plastic cases including one from Apple but doing so and you compromise on protection. Any bump or drop means direct impact to the iPhone itself. No impact absorption or bumpers to soften the blow or drop.
That all important drop protection
When you have spent this much on a flagship phone, the last thing you want to do is to accidentally scuff, bump or drop it. A case with impact protection ought to do the job, giving you peace of mind. But with tech21 Evo Clear, it goes one step further, offering up to 3.6m or 12ft drop protection. Higher than twice the average claimed by other manufacturers. That ought to cover all the bases.
A Closer Look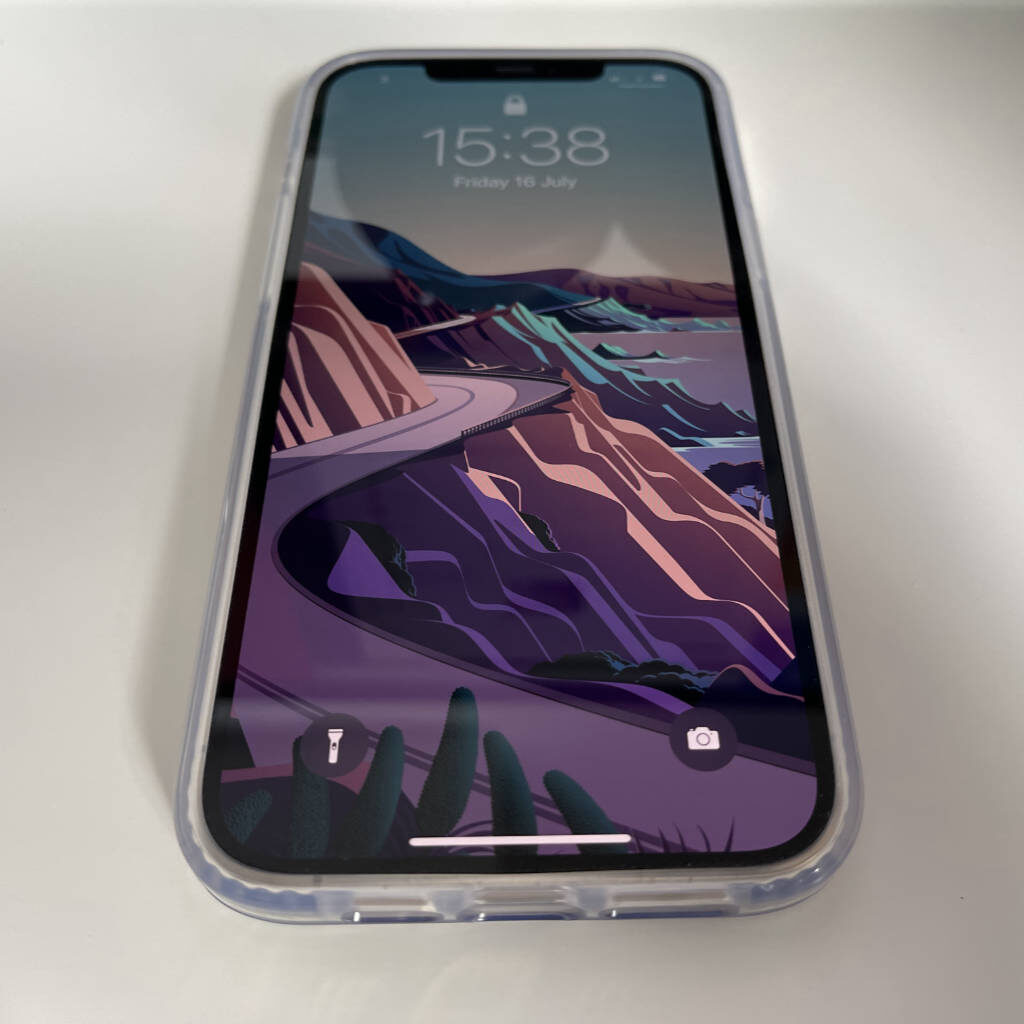 Now, tech21 may be selling this as a clear case and in all fairness, it is clear and transparent but with a hazy look. We would have preferred it to be absolutely clear, clear as glass if you can but totally appreciate that currently, the only materials that can offer a real see-thru feel is hard perspex glass (polycarbonate plastic) or glass itself, both of which will shatter on impact and offer near zero drop protection.
Works better with darker shades
The thing is, tech21 is selling these as 'completely clear cases' – their own words, not ours. So, we feel it is worth letting our readers in on their little secret. Their chosen iPhone 12 Pro Max to showcase the protective case on their website is the Graphite (dark grey) edition. This absorbs more light and reduces the haziness in the finish.
We see this in the Pacific Blue (dark blue) edition (left) when comparing the cases and phones side by side (see below). The Gold edition suffers the haziness effect more so than the darker blue edition. We are unsure if this affects the Silver edition in the same way. We suspect that the haziness may not be as obvious given that the Silver edition comes with a white glass back.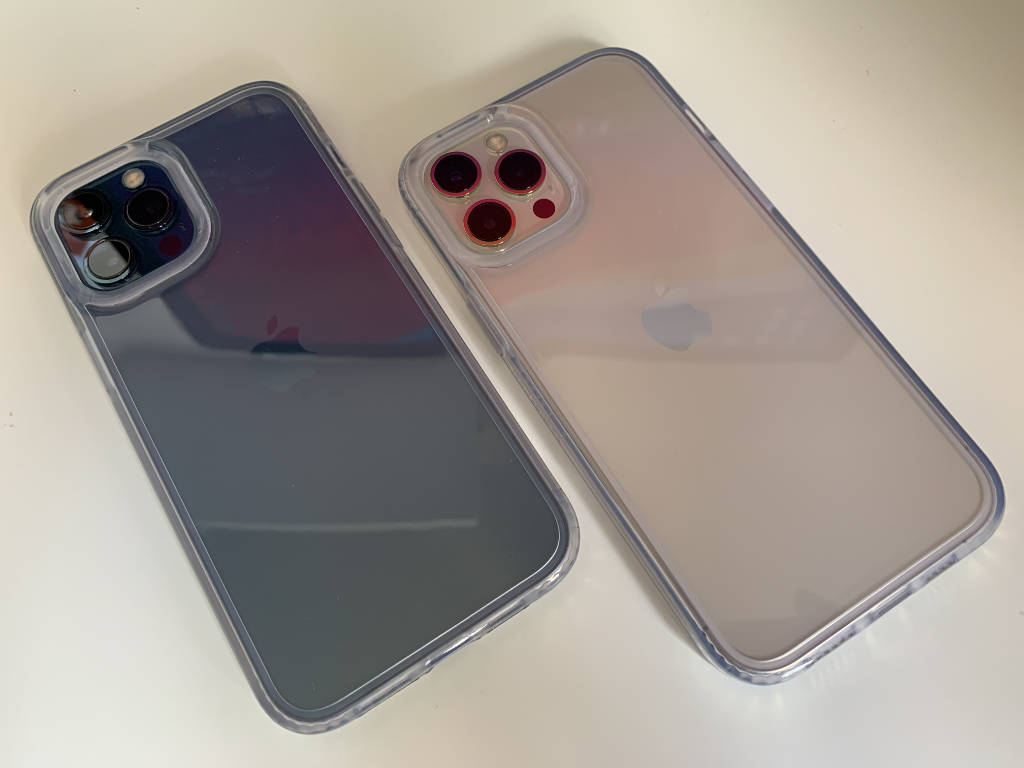 A hint of blue
Next, we noticed a hint of blue in the supposed "totally transparent" material used. It again goes well with the Pacific Blue (dark blue) edition but is a stark contrast with the Gold edition. Meaning, we can immediately tell that it has a light blue tint. It is more obvious around the edges and especially so on the corner bumpers, buttons and top bezel, see below.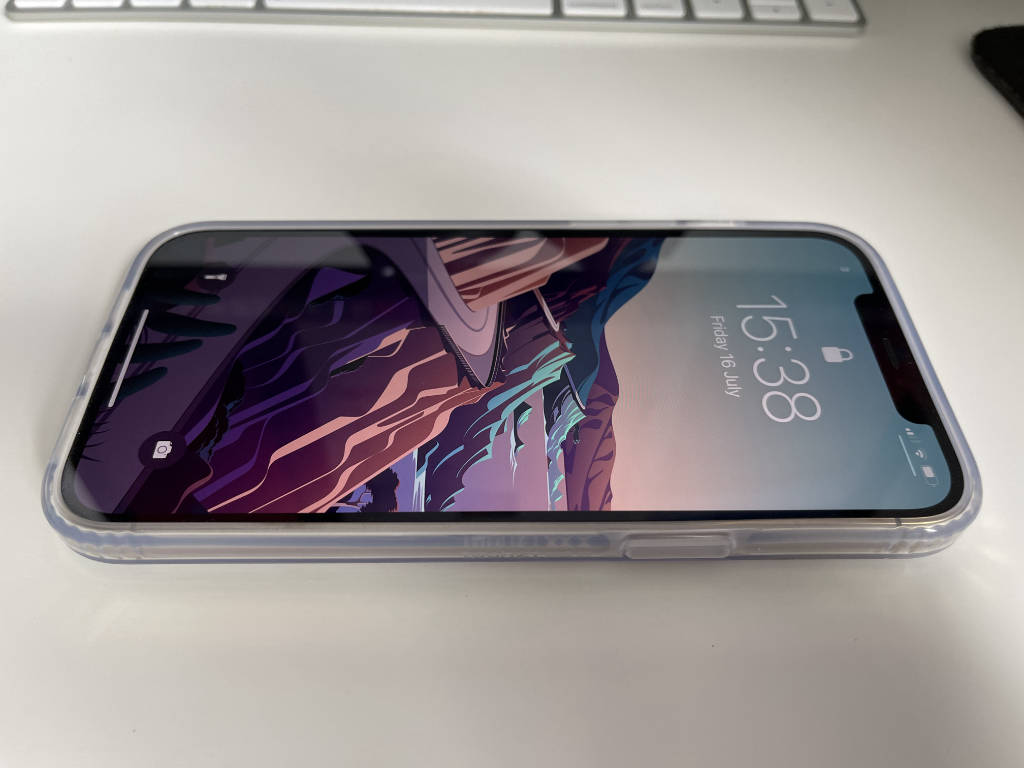 So here is a shot taken of the back of our Gold edition iPhone 12 Pro Max with the Evo Clear case.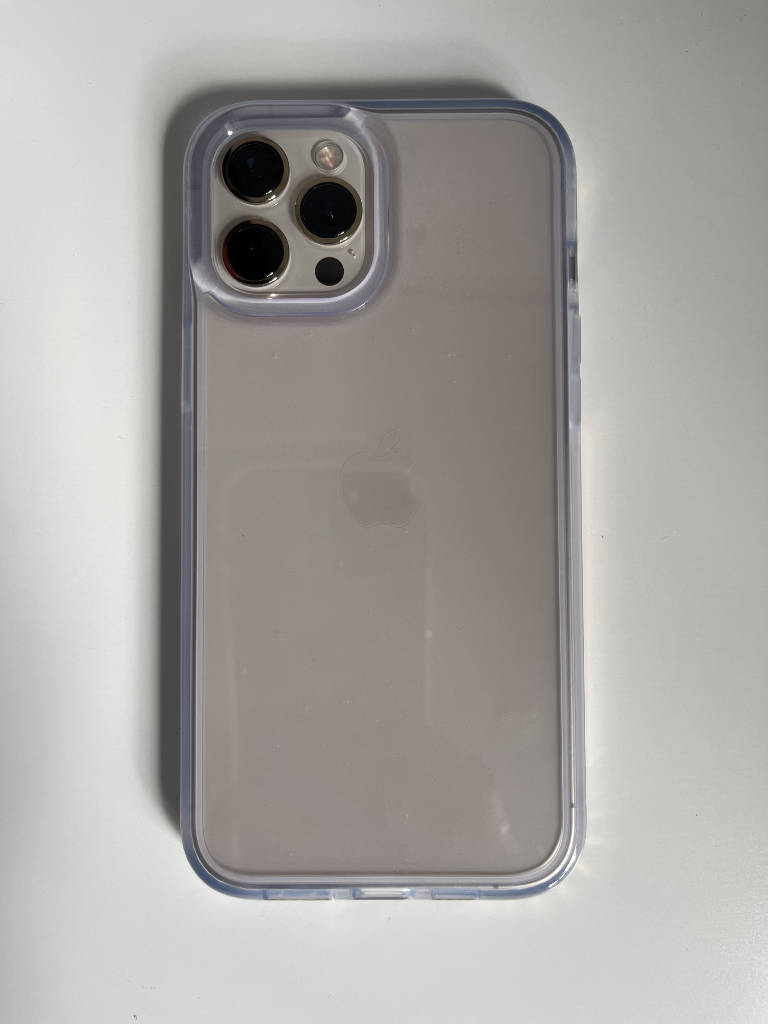 See how when the material thickens, the hint of blue becomes more obvious.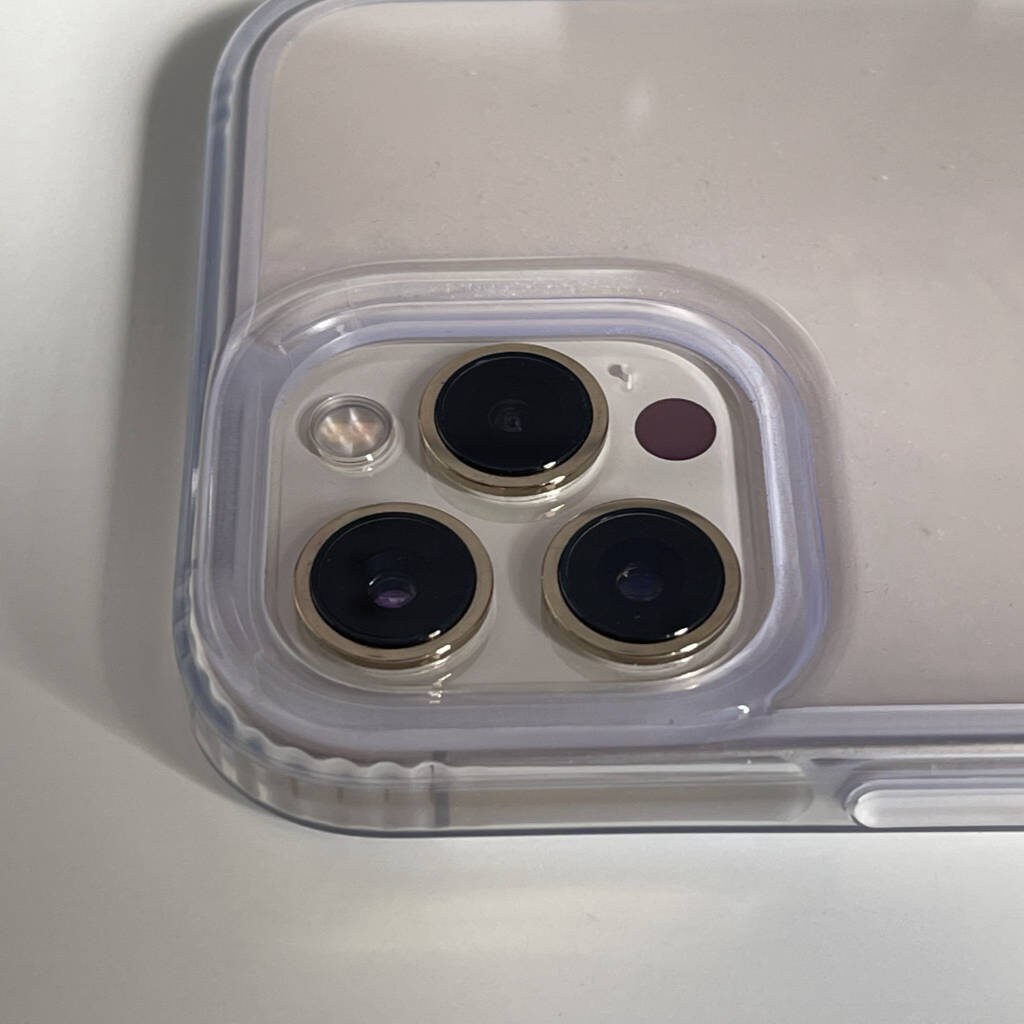 The same goes to the power button and protective edges.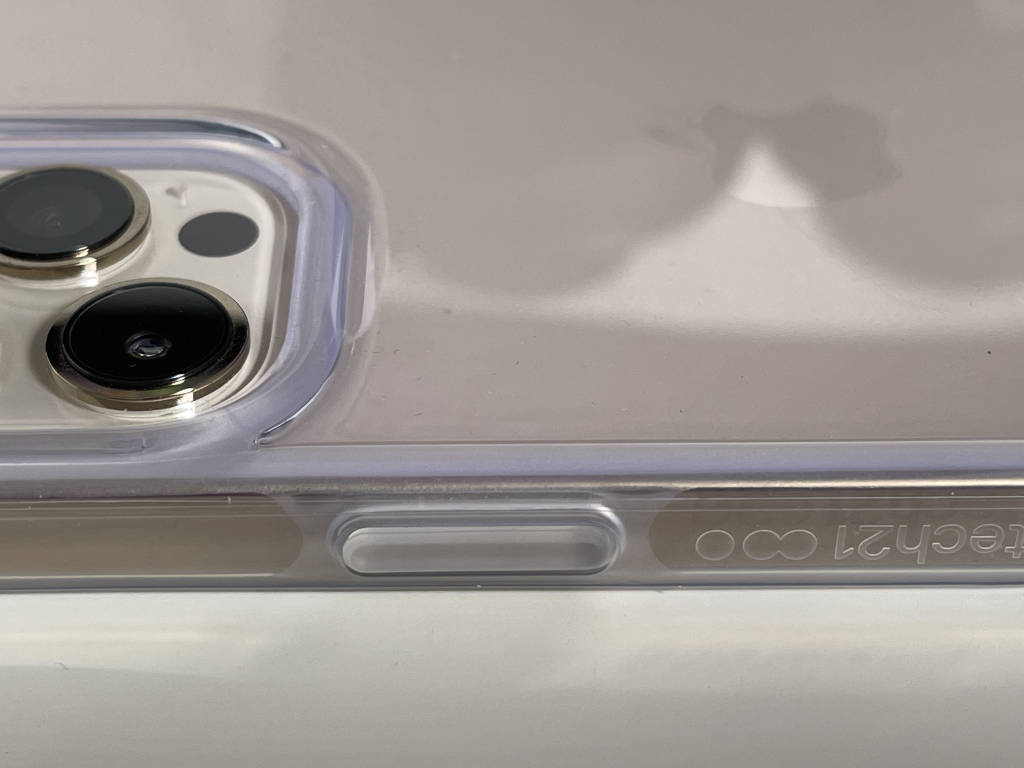 Here is a look at the opposite side where the volume rocker and ring/silent button cut-out are located, see below.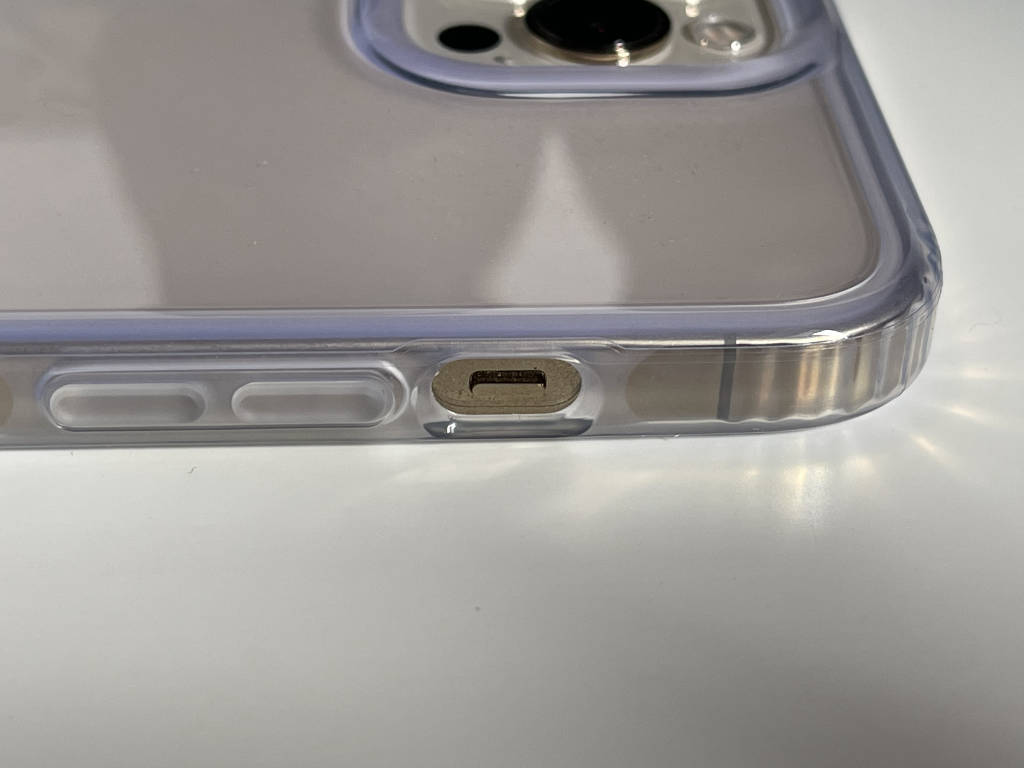 All cut-outs are clean and smooth with the right depth and finish. This is especially so where the speakers, microphones and lightning port are located.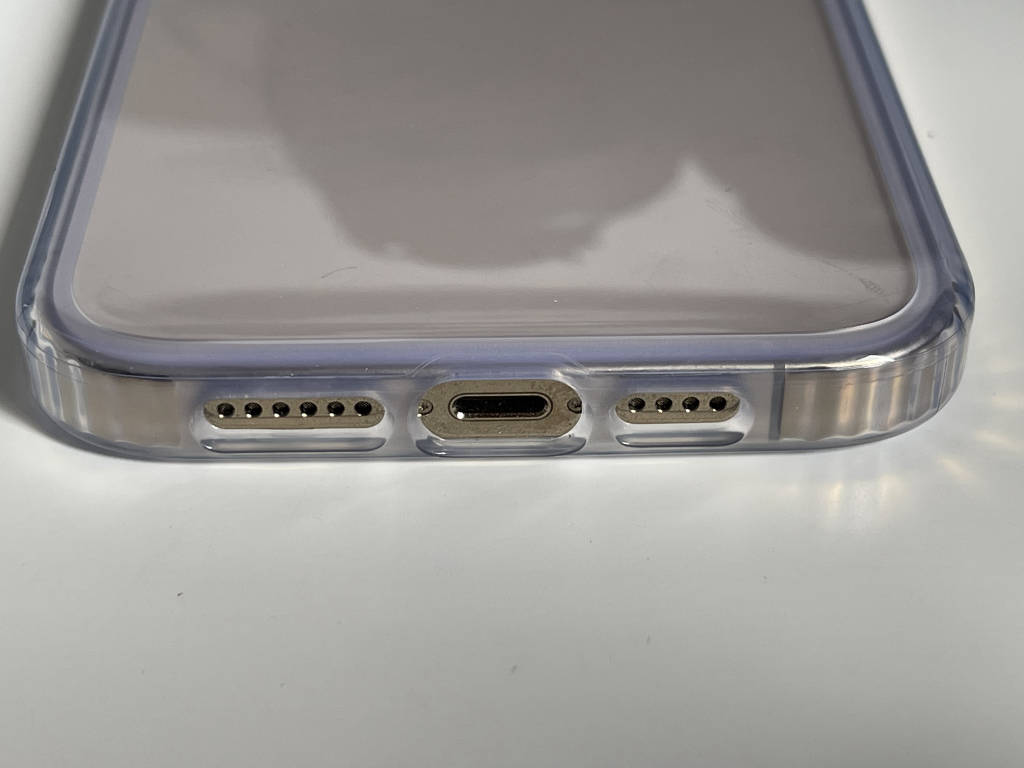 Protection for the Rear Cameras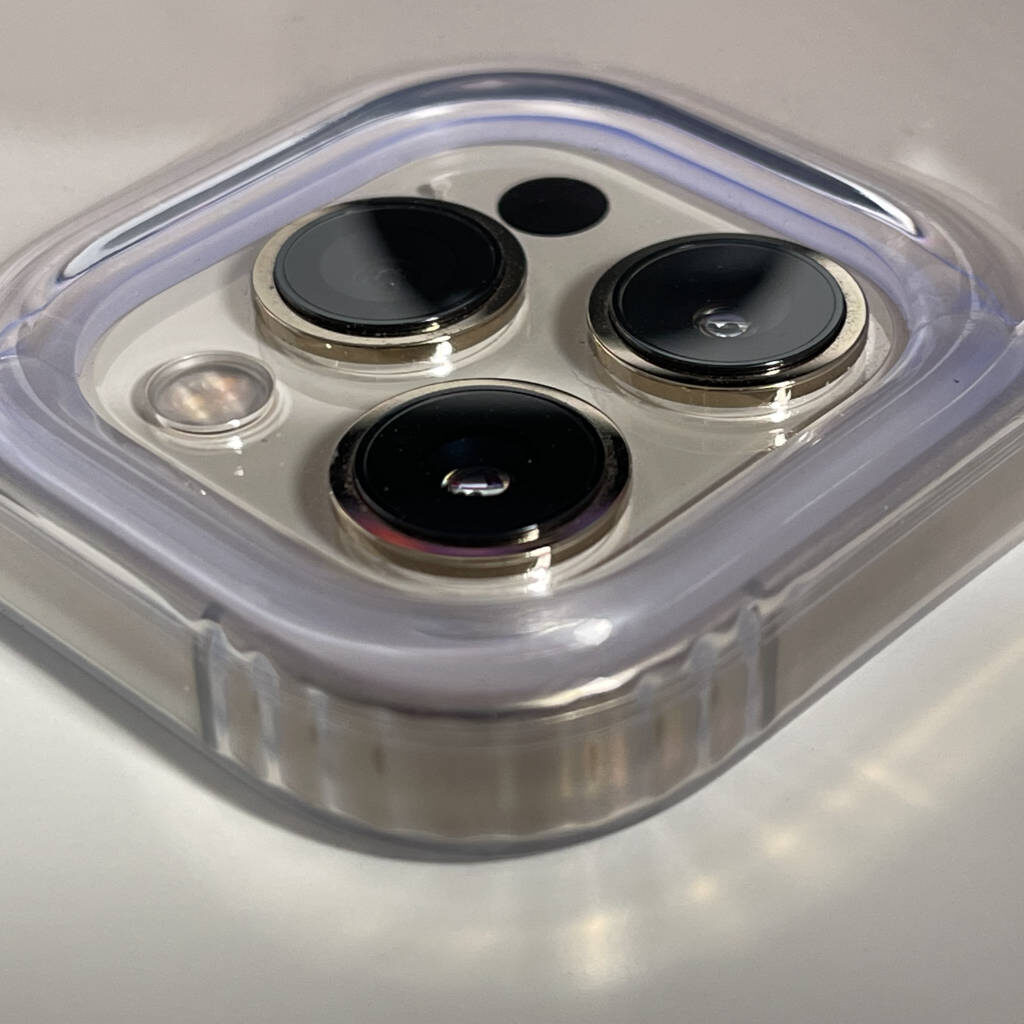 The rim around the camera cluster is higher than the rest of the case. This is to protect the camera bulges and glass lens. It also means that the phone does not lay flat on its back. Given that it doesn't lay flat even without the case, we are not all that bothered. In fact, we are glad that it is able to keep any flat and rough surface from going anywhere near those glass lens. Again, we see a blue tint on the raised surround.
Yellow with age – NOT
Depending on the material used, clear cases are likely to turn yellow with age. Overtime, exposure to sunlight and UV will alter its colour. These thicker silicone cases like the earlier versions of evoclear below will discolour. Tech21 promised that the evoclear case will not fade or turn yellow. In any case, it is better to have the claim than not. Only time will tell.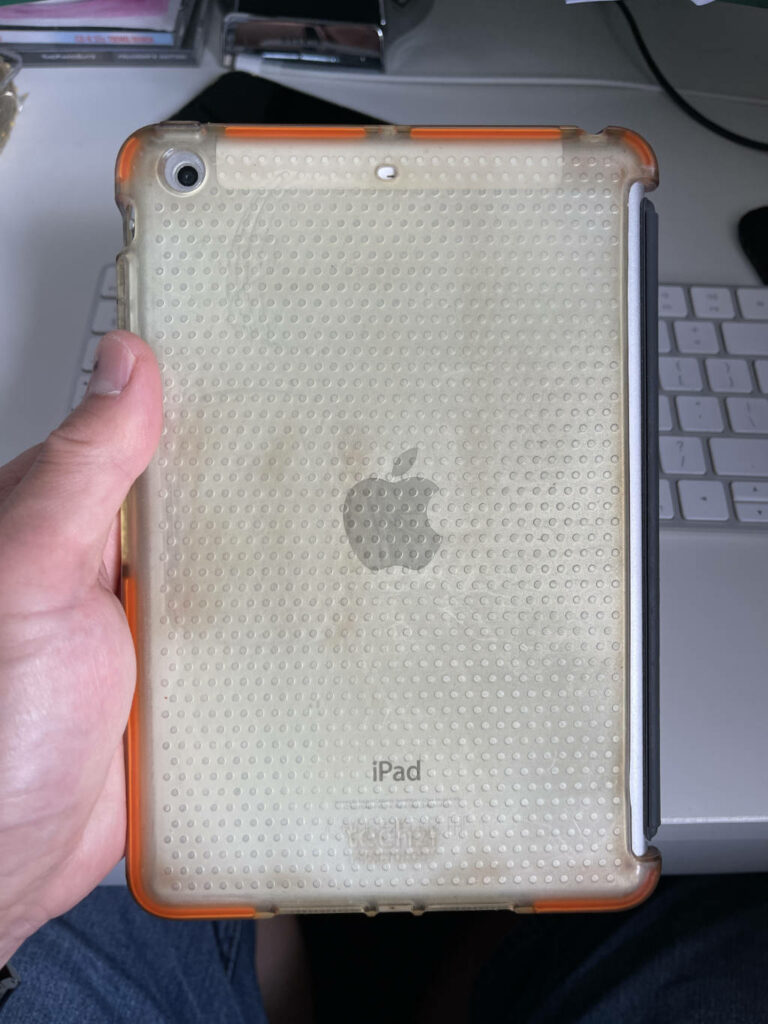 Conclusion
Other features that may be of interest are bacteria or microbe reducing formula and MagSafe charger compatibility. The former is more a sales gimmick. It is good practise to keep your hands and handset clean as a matter of practice and for hygienic reasons. The latter however It is likely a feature that is supported by most cases, even third party ones. These are after all polycarbonate, silicone, faux leather or plastic cases that won't affect the Qi wireless charging. It doesn't however come with magnetic ring to snap the phone and case together. It relies on the tight rubber rim to hold on to the edges of the phone, just like any conventional case. At less than half the price of Apple's own case, it is truly great value and we would recommend this for complete protection from drops and scratches. We are after all careful users and see this is more as insurance.
We finish with your other clear case options below:
Search iPhone 12 Pro Max Clear Cases on Amazon