Flagships are always a matter of great pride to own. Not only do they have the best specifications but there is an aura that flagships come with. The best smartphones can turn a lot of heads. Even the pandemic could do little to mellow down the craze for owning the best smartphones We have seen this with Asus's Zenfone 8 going out of stock in a matter of minutes in different online portals. World economies might have suffered but that has not deterred the manufacturers from rolling out new flagships.
Upcoming Android Flagship Smartphones
With a host of devices launched already this year, the 'geek' community is gearing up for quite a few flagships that are set for release in 2021.
1. Oppo X 2021 – rollable concept
Flip phones are beautiful but they are almost 'primitive' tech with a certain appeal. Foldable smartphones are slowly making their presence felt. In between the conundrum, Oppo has come up with a limelight-hogging concept of rollable smartphones. Called the Oppo X 2021 and although just a concept, if a review unit of a concept lands up with even some 'YouTubers of yesterday' then it usually means the company is serious about the concept and might end up, what I may call, 'mainstream consumerizing' it. Here is what it looks like.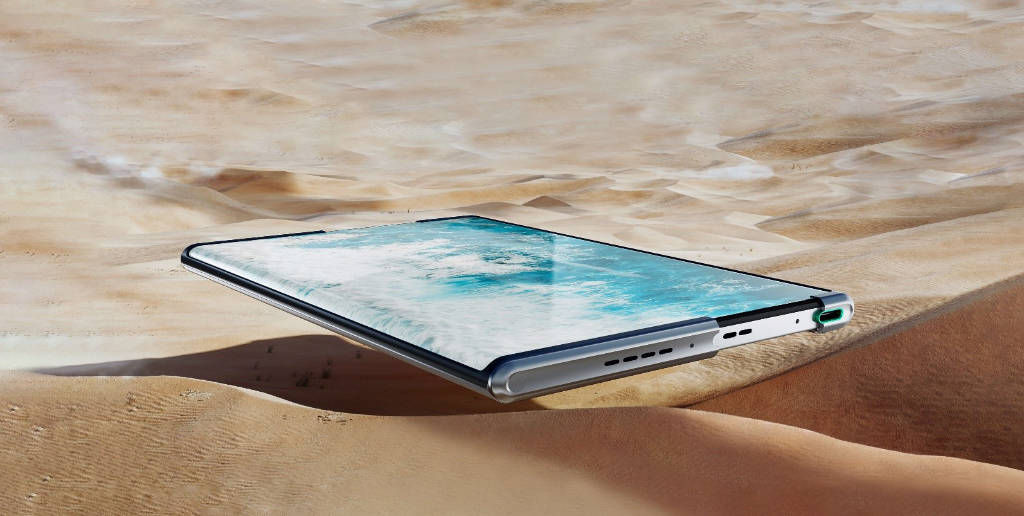 Dashing, isn't it? Already salivating? Read on.
If rumours are to go by then Oppo is planning a year-end launch for this device. The device's 6.7-inch already huge display can further stretch up to 7.4 inches and fall back when the edges are pushed towards each other. There are two motorized rollers at the long edges of the device that roll the OLED display panel as the screen returns to its original size.
There is not much information on the internals of the concept device but the commercial version is expected to be powered by a Snapdragon 888 5G enabled processor or a Mediatek Dimmensity 1200 5G processor. With Quad-cameras not providing much in terms of utility, the Oppo X 2021 is rumoured to opt for a 64MP+12MP+12MP triple camera set up at the rear and a 16MP or 32MP front snapper.
The smartphone is expected to have at least 8 GB of LPDDR5 RAM and around 256GB of UFS 3.1 storage. Besides the regular connectivity protocols like Wi-Fi 6, Bluetooth 5 and NFC the Oppo X 2021 might also support a full-fledged USB Type-A port as the device can transform into a tablet from a smartphone. The 'rollphone' is rumoured to sport a 5000mAh battery with revolutionary fast charging tech.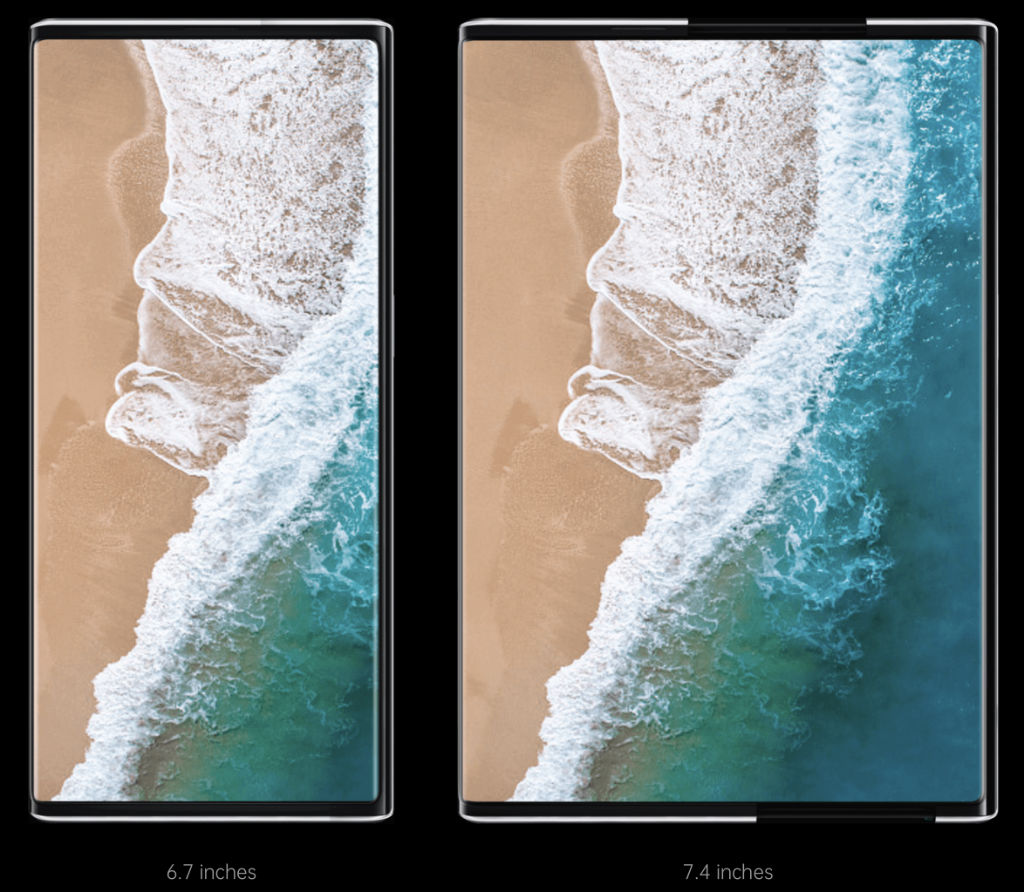 Start saving some money, as flagships don't come cheap, and first of a kind, rollable flagships might burn a hole in your entire pocket.
2. Huawei P50 Series
Since the embargo by the US and being shunned by Google, Huawei has been trying to recuperate itself and that is the reason we might not see a Mate device being launched in 2021. But development in the P series is in full swing and three devices from the latest P series, the P50, P50 Pro and P50 Pro Plus might see an all-Europe launch. In fact, the news dripping out from 3C, a certification website from China is that the P50 series is up for certification.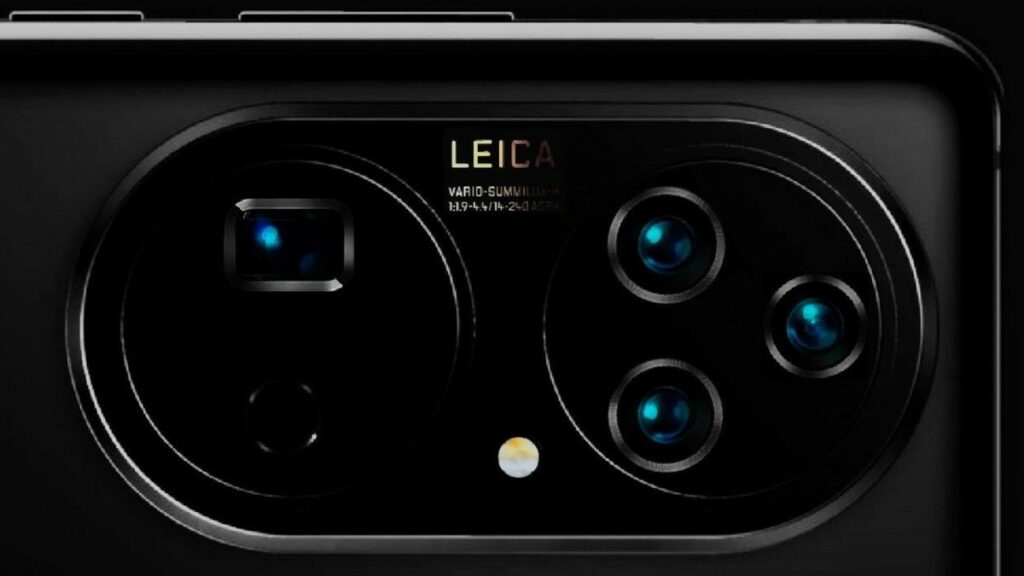 Yeah, even I am drooling over the Leica logo. Well, let's read the rumoured specs as we wait for the launch which could be somewhere in August. A 6.3-inch AMOLED display panel with 2K resolution and high touch sampling rate might handle the display. The device would be powered by Harmony OS in the absence of Google Play and come with Vanilla Android. Right now, Huawei can only use Snapdragon 888 chipsets but some variants might also launch with Kirin 9000 chips. RAM and storage combo could range anywhere between 8GB/128GB to 16GB/256GB.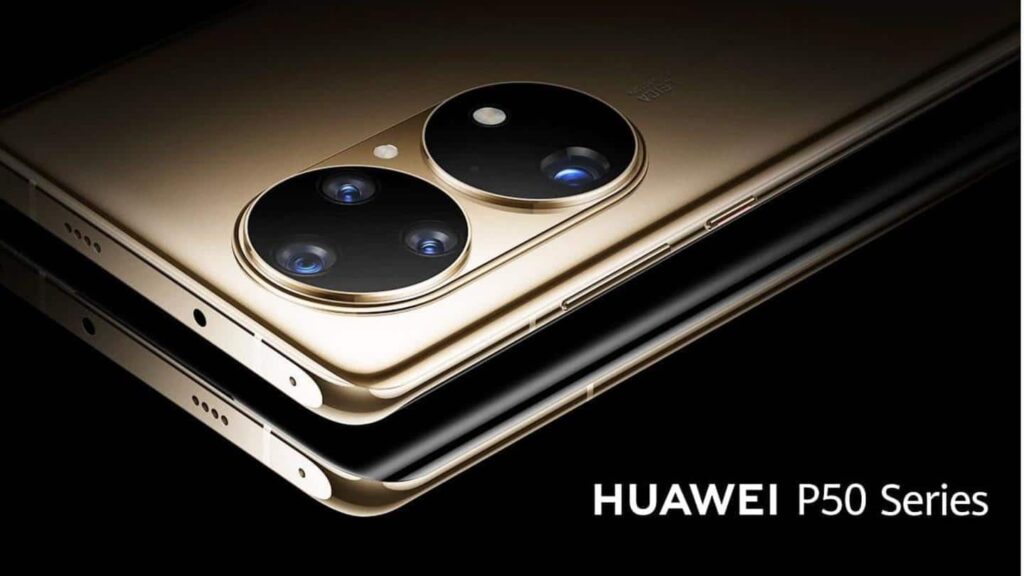 The device is expected to have a quad-camera set up using Sony sensors and Leica optics. The sensor size is expected to be in the 1-inch range. On paper, it does look promising. We hope Huawei manages to meet the August deadlines.
3. Google Pixel 6 Series
Google's upcoming flagship is more of a certainty than a mere rumour with plenty of leaked news and images. In the past Pixel devices have launched anywhere between September and October. The latest iteration is supposed to have two devices. The Pixel 6, Pixel 6 Pro, or Pixel 6 XL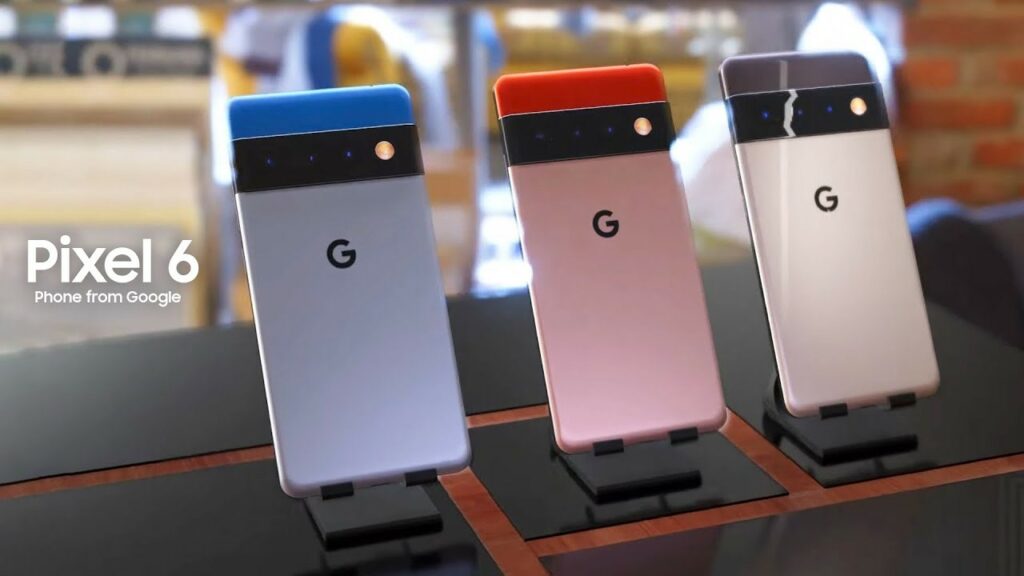 So, we know that Google is planning for three colour schemes and a camera housing that runs edge to edge near the top end of the phone's back panel. Basically, a nice revamped look. Let's look at what else we know. The device would be powered by Google's own 'Whitechapel' chipset which it co-developed with Samsung. The chip is expected to go toe to toe with the Snapdragon 888 or Mediatek Dimmensity 1200 and built on a 5nm process.
The reason of this inference? It will be used on a flagship and no one would prefer a flagship with a mid-range chipset. In that case, the RAM should be between 8GB and 12GB. Google might go for a 6.5+ inch display on the Pro/XL version with nothing less than an AMOLED panel with support for HDR10.
Expect the latest Android version and a flagship rear triple camera combo to include a wide 50 MP sensor with PDAF and OIS, an 8 or 12 MP telephoto lens with 3X or 5X optical zoom, PDAF, and OIS, and an ultrawide lens of 12 or 16MP. Along with the Google camera app, this setup should capture some out-of-the-world pictures for you. The battery is rumored to be above 4000mAh with fast, wireless, and reverse charging tech.
Price is likely to be around $1000.
4. Nokia X50
The PureView 9 was a failure and we kept waiting for some information regarding the next decimal numbered Nokia smartphone but now we have some confirmed news. Nokia is planning to launch a flagship on November 11 and the device is highly likely to be the famed X50.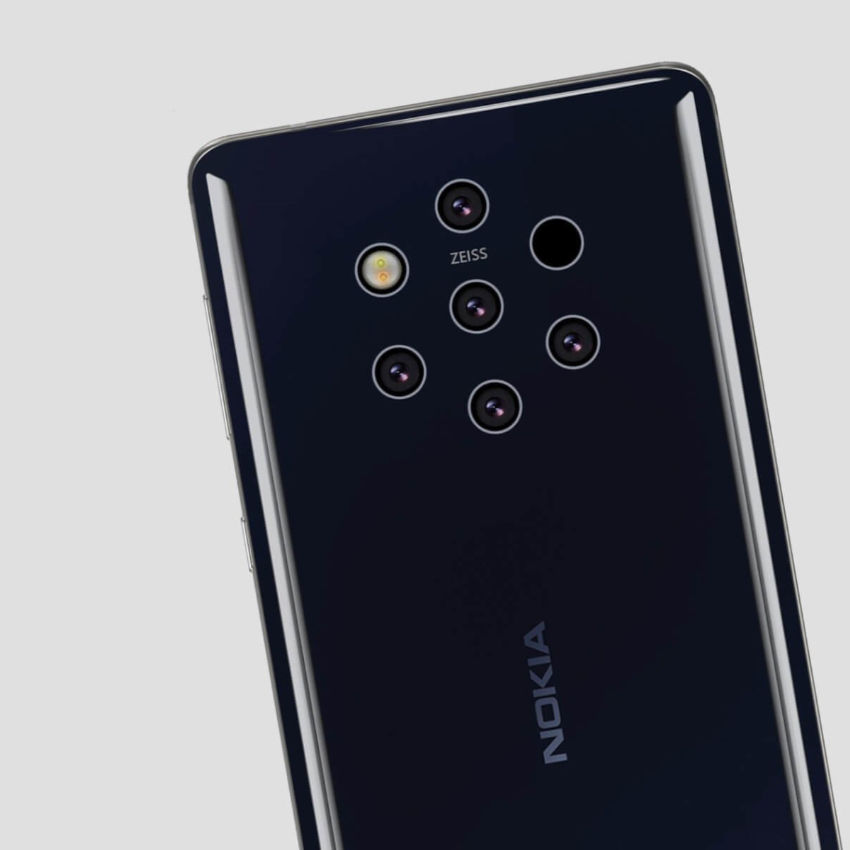 We might see the same penta camera set-up in the X50 but with much better cross-sensor optimization. If rumours are to be believed, HMD Global has taken a lot of cues from the failed PureView experiment and the upcoming X50 would have better software integration. One of the sensors will be designed by Nokia Technologies with Zeiss managing the main 108MP, Telephoto, and Ultrawide sensors. Right now, the sensor type of the other two lenses is unclear.
The device is said will sport a 6.5-inch 2K display with a high refresh rate. The smartphone will certainly use the Snapdragon 888 although there might be a compact version of the flagship with a chipset from Snapdragon's 7XX series. Both devices would be 5G compatible with the flagship going for a two-day battery with 6000mAh and super-fast charging tech.
Price is something we can only infer as the device would be the best to date and hence should carry an ultra-premium price tag.
5. Sony Xperia 5 III
Seems like they are running out of names, eh? Might just call it Xperia 53. Scheduled for launch somewhere in September 2021, the Xperia 5 III is a compact version of Sony's flagship Xperia 1 III that was launched earlier this year.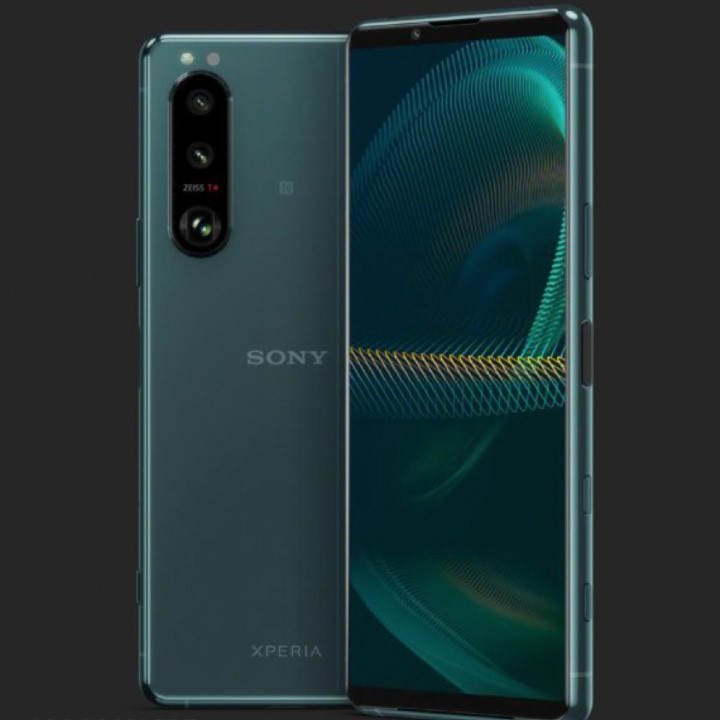 There is confirmed news about the smartphone as it was announced in April and would be available for pre-order from September if not delayed further. The compact flagship will have a 6.1-inch OLED display with a 120Hz refresh rate. The entire device would be wrapped in Gorilla Glass 6. It uses the same Qualcomm Snapdragon 888 5G processor as its bigger sibling and comes with a fixed 8GB RAM option. There is a hybrid dual sim slot and there are a couple of fixed storage options.
At the back, we find a 12MP + 12MP + 12MP triple camera setup and 8MP front snapper. The cameras are developed jointly with engineers that worked on the Alpha 9 series cameras. In the days where flagships are busy scoring centuries with their camera sensors, it is a bit strange to see Sony sticking to 12MP sensors. But, hey Apple is using the same strategy with their iPhone 12 Pro applying three 12MP sensors for the rear shooter. The picture quality however is near to other flagships with excellent night photography capabilities. The smartphone sports a 4500mAh battery and fast charging but wireless charging is missing.
Sony flagships are usually priced at a premium and expect nothing less than a grand.
6. Samsung Galaxy Z Fold 3
August is usually Samsung's month. For a good part of the last decade, Samsung has been launching its Note series in August but perhaps not this year. With news coming in of S-pen support and mass production of the Fold 3, Samsung might be planning to ditch the fabled Note series forever and replace it with the Fold series.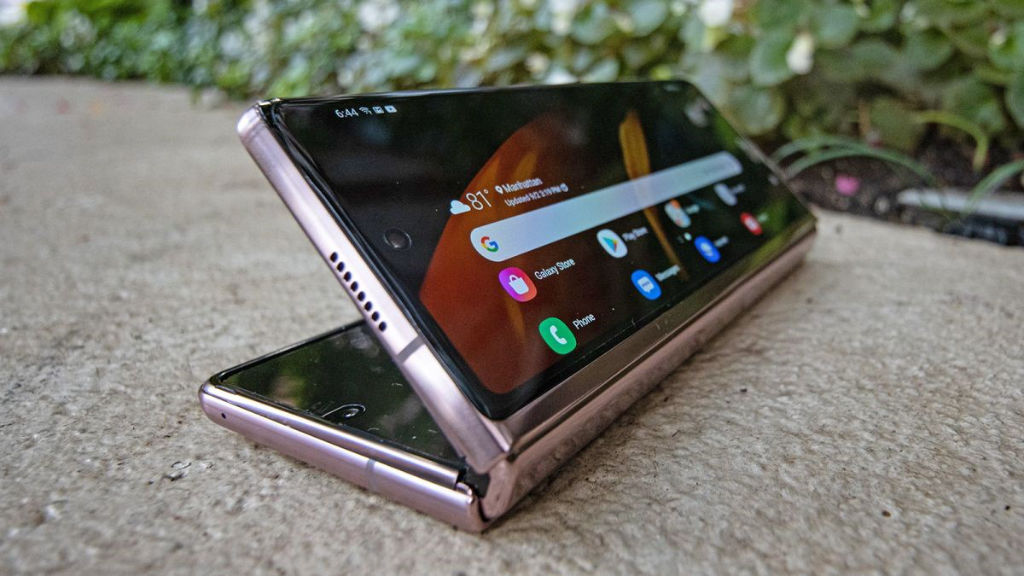 Scheduled for an August 11 launch along with some other devices, the Fold 3 is the latest race day winning horse in Samsung's stable. The smartphone has a foldable Dynamic AMOLED display that unfolds to 7.6-inches in size and supports HRD10+ and has a refresh rate of 120Hz. A protective Gorilla Glass Victus prevents unwanted intrusions into the coveted display. The cover display has a Super AMOLED 6.23-inch panel also protected by Gorilla Glass Victus.
Powering the flagship is of course the Snapdragon 888 and Adreno 660. The maximum RAM/Storage combo is 16GB/512GB and that variant is supposed to set you back by over $1500. Samsung has taken the cue from Sony in its camera department. We see an all 12MP triple camera set-up that can capture 4K videos at 60fps. In the front there is a 16MP wide sensor camera also capable of capturing 4K videos.
The fingerprint sensor is mounted on the side and the smartphone has a 4400mAH fast-charging battery to support its dual displays. There is fast wired charging, fast wireless charging, and reverse wireless charging. All in all, the Fold 3 is a marvelous smartphone and an exquisite example of fine craftsmanship.
7. Apple iPhone 13
Just as the controversy surrounding the non-inclusion of a charging block with the iPhone 12 is dying down, the question to ask now is will Apple reverse the decision and give us the power adapter this time around. Though it doesn't run on Android, we still included the iPhone 13 as it is a much anticipated device.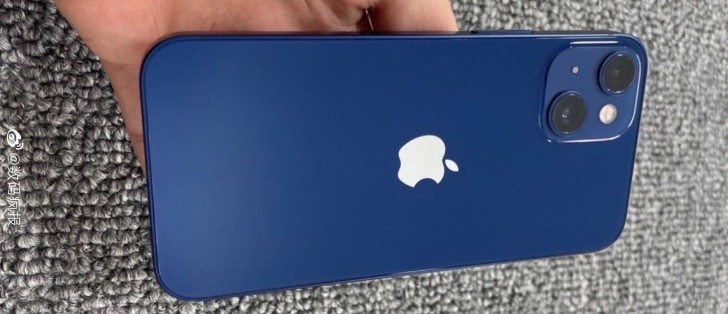 I am certain there are going to be more changes in the new iPhone other than the diagonal camera placement. However, in the design department, it is likely to stay the same. The launch date could be somewhere around September or October if the past pattern is to be followed. This time, Apple will launch five devices. The flagship model should be the most exorbitant one. The bottom of the range will still be the iPhone 13 Mini, unless there is a refresh to the iPhone SE. We also know that all the variants will sport LTPO display panels and a smaller notch. The Pro Max version should have the biggest 6.7-inch display. Also, there will be a lot of colour options with blue, red, and orange already spotted.
Usually, a lot gets leaked but this time Apple has been able to keep its secret. With TSMC mass-producing Apple A15 chipsets, it can be inferred that the iPhone 13 will come with a new and possibly faster, and more efficient chipset. Battery capacity has never been Apple's forte and we can expect somewhere between 3500 to 4000mAh battery. The RAM capacity is expected to remain the same at 6GB for the Pro line and 4GB for the standard with different storage options.
The starting price for iPhone 13 is expected to be around $700.
Conclusion
Well, there we have it, some of the upcoming flagships we can look forward to in the year 2021. With the world slowly getting out of the safe zones, the anticipation for flagships is only about to increase. However, barring a few, the rest are just rumours. As always with rumours, take up everything with a pinch of salt.