Both budget smartphones may wear a different badge, but inside, they are the same with small feature differences which we will attempt to decipher here.
Honor and Huawei
Honor is known as an e-brand for its the parent company, Huawei. The strategy is to offer great value smartphones to cover the budget segment of the market. This allowed Huawei to compete with other budget online brands particularly in China without dragging the company's image to the gutter and killing its own brand in the process. The strategy paid off. Since its inception in 2013, Honor brought many competent and affordable smartphones to the market both in Asia and Europe. It wasn't until 2016 that they debuted in the states. It didn't take long before they spun many best sellers. Honor's fourth flagship, the Honor 9, released in June 2017, sold one million units in the first month. Now, its fifth flagship, the Honor 10 launched in 2018 is set to be another hit with its ultrasonic under glass finger print scanner.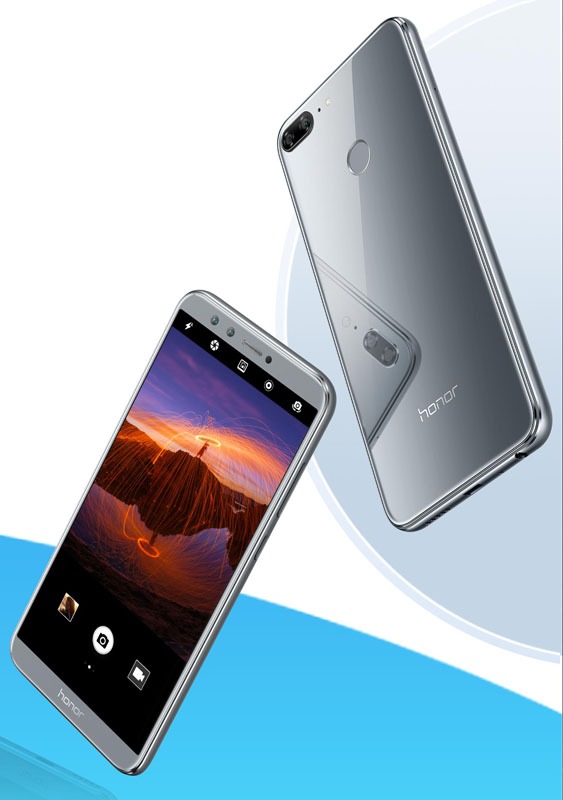 Honor 9 Lite
Launched not long after the flagship Honor 9, the Honor 9 Lite is a budget alternative to the already great value flagship. It has a full display (Honor calls it FullView) measuring 5.65-inch. The display spots an 18:9 aspect ratio and Full HD+ resolution at 2160 x 1080. The phone is wrapped in 2.5D glass, both front and back and comes with nano-etched design on its back. It has four cameras, dual lens front camera, and dual rear camera, both pairs are 13MP + 2MP with the front featuring hardware-level bokeh effects and rear featuring PDAF fast focus. For a budget smartphone, these cameras alone would be worth the price. The Honor 9 Lite is powered by Huawei's own Kirin 659.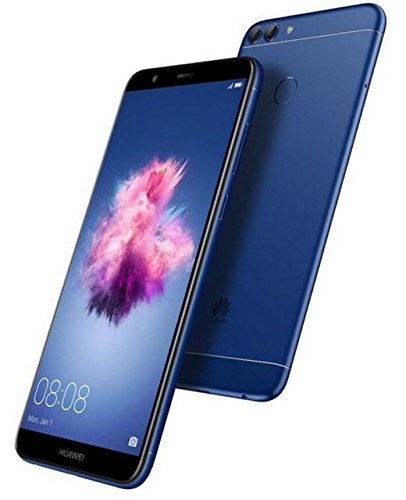 Huawei P Smart
From the Huawei's flagship P series comes the Huawei P Smart. The phone is powered by the same processor that runs the Honor 9 Lite and its own Huawei P20 Lite, the Kirin 659 Octa-core processor. The Huawei P Smart is the company's answer to bargain hunters and the budget segment. It has everything you would want and need in a smartphone and more. It comes with a FullView display at FHD+ resolution of 2160 x 1080 with near zero side bezels and minimal top and bottom bezels. Instead of glass treatment on both front and back, Huawei chooses to stick with full metal unibody wrapping the 2.5D glass screen.
The Differences between Huawei P Smart vs Honor 9 Lite
In this article we attempt to look at the differences (and similarity) between the two phones. Let's start with the differences:
1. Cameras
The single biggest difference between the two phones is in the optics department. Honor 9 lite boast quad lens camera, that's dual camera stack both for the front and back. The primary or rear camera pair is based on 13MP and 2MP sensors with phase detection autofocus and LED flash. The camera has features such as HRD, face detection, touch focus and panorama capable of capturing clear images and stunning images with natural and lively colours. The wide aperture mode allows you to refine the focus after a shot is taken.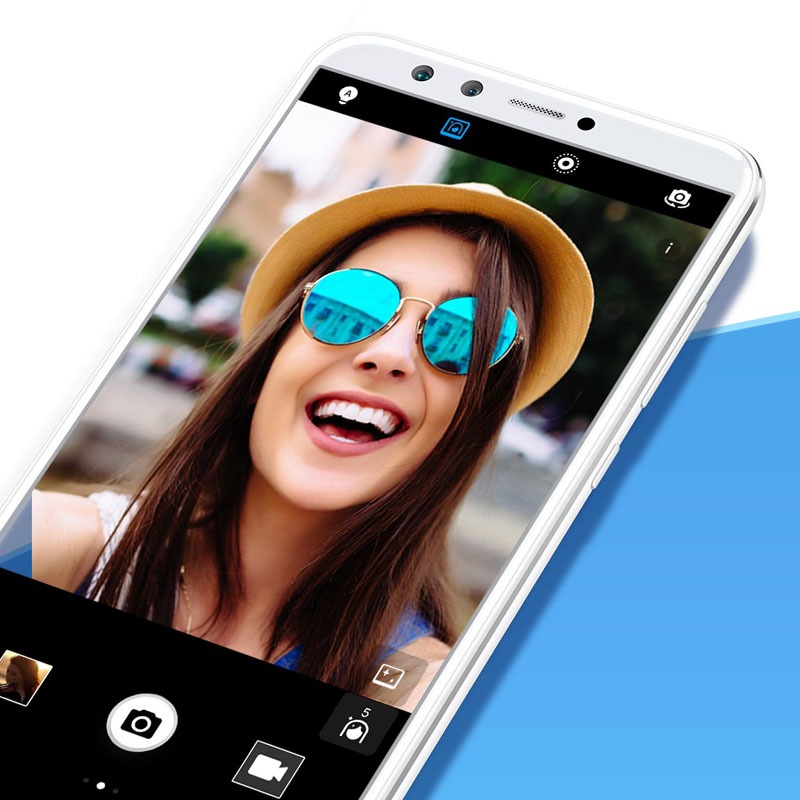 The front facing camera supports hardware level bokeh effects. Together with Portrait Mode 2.0 software enhancement, it shoots amazing portraits. Together with Gender Beauty Mode, it recognises facial contours and apply customised beauty based on whether you are a boy or a girl. The front facing camera also supports panorama selfie for group photo, gesture control shooting and built-in effects.
Honor 9 Lite: Dual 13MP + 2MP front facing camera, Dual 13MP + 2MP rear facing autofocus camera with LED flash
Huawei P Smart spots the same rear facing camera pair with 13MP and 2MP sensors. It is capable of capturing great shots and uses large aperture lenses for better low light performance. In bright or outdoor light, it performs even better with richer and more detailed image capture. Applying the dual camera stack to good use is the shallow depth of field bokeh effect it produces, perfect for focusing on the subject.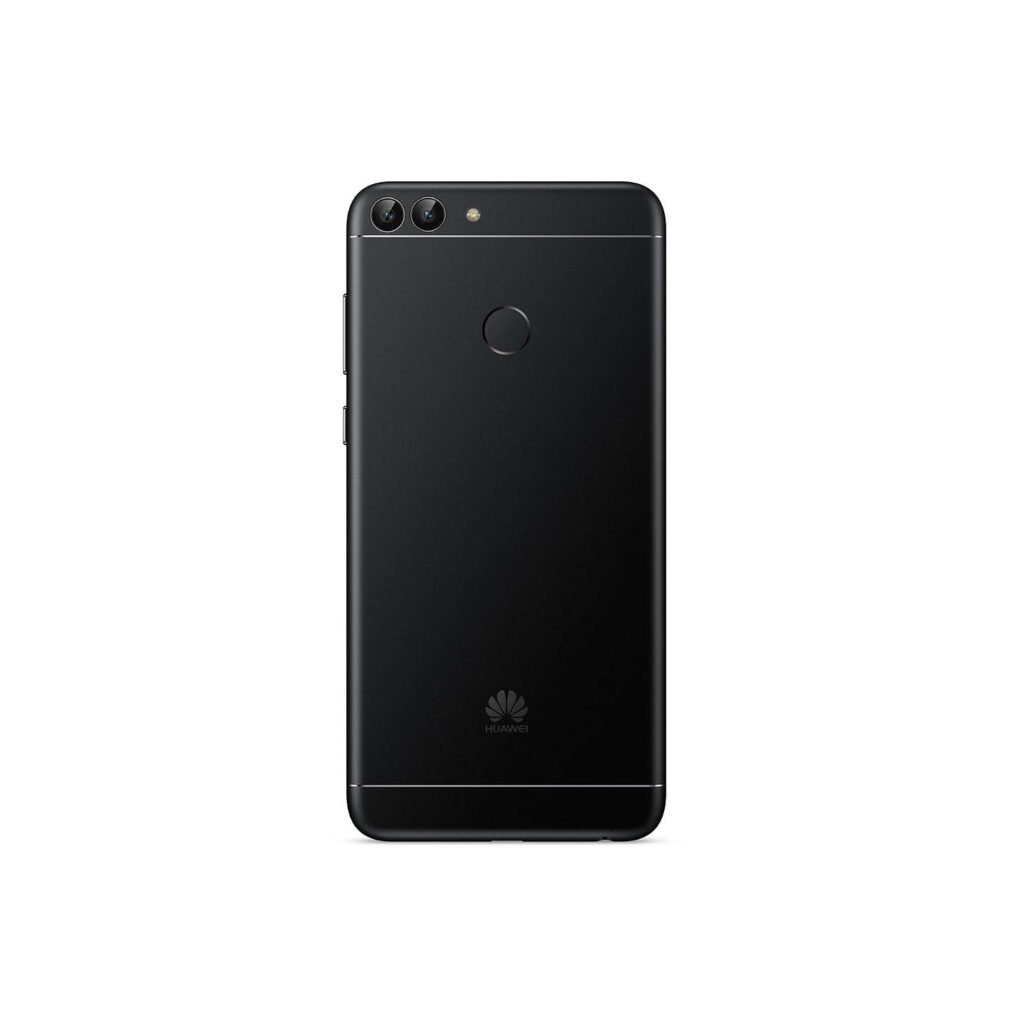 Where it falls short is the single 9MP front facing camera. While it offers software enhancements such as facial beauty algorithms and hands-free selfie capture with gesture shooting function, it only uses a single lens and therefore does not support hardware level bokeh effects. Nevertheless, it is capable of capturing smart portraits with just the right amount of beautification. For gesture shooting, one has to simply wave to the camera.
Huawei P Smart: 8MP front facing camera, Dual 13MP + 2MP rear facing autofocus camera with LED flash
2. Design
The Honor 9 Lite spots a more striking design with its glass front and glass back held together by an all aluminium frame. When all flagship smartphones are going the way of sandwiching two pieces of glass together, think Samsung Galaxy S9, Apple iPhone 8 and iPhone X, it's great to see an honest budget phone maker doing the same.
It is a bold move, one that will pay off especially when the budget segment is now full of smartphones with handsomely polished metal unibody design. The glass backplate with layered nano-etched design for a bring mirror-like effect and stylish colour are sure to make your device stand out. Note that the mirror-like effect is only available on its Sapphire Blue and Glacier Gray variety.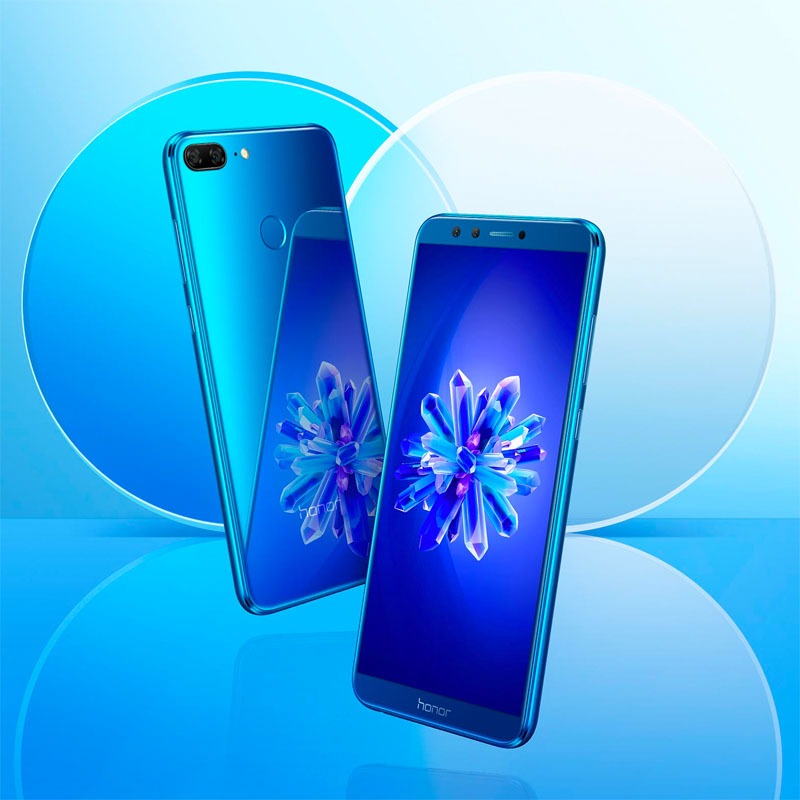 Unfortunately, the same cannot be said for the Huawei P Smart. It uses the tried and tested metal unibody formula available in either blue or black.
3. SIM Slot(s)
While Honor 9 Lite has dual sim support with Hybrid Dual SIM (Nano-SIM, dual stand-by), Huawei P Smart supports single SIM only. You may find that in certain markets, the P Smart comes with Hybrid Dual SIM so check with your retailers.
4. Size and Weight
While both phones have the same size display, the Huawei P smart is slightly wider and heavier with its all aluminium body at 165 grams. Honor 9 Lite weighs only 149 grams owing to its 2.5D glass treatment for both its front and back plate held together with a strong aluminium frame.
Honor 9 Lite: 151 x 71.9 x 7.6 mm (5.94 x 2.83 x 0.30 in) 149 grams (5.26 ounce)
Huawei P Smart: 150.1 x 72.1 x 7.5 mm (5.91 x 2.84 x 0.30 in) 165 grams (5.82 ounce)
5. NFC Support
Finally, we also note that Huawei P Smart has NFC support built-in while NFC connectivity is not present in the Honor 9 Lite.
The Similarities between Huawei P Smart vs Honor 9 Lite
Now for a look at the features across both phones which are the same: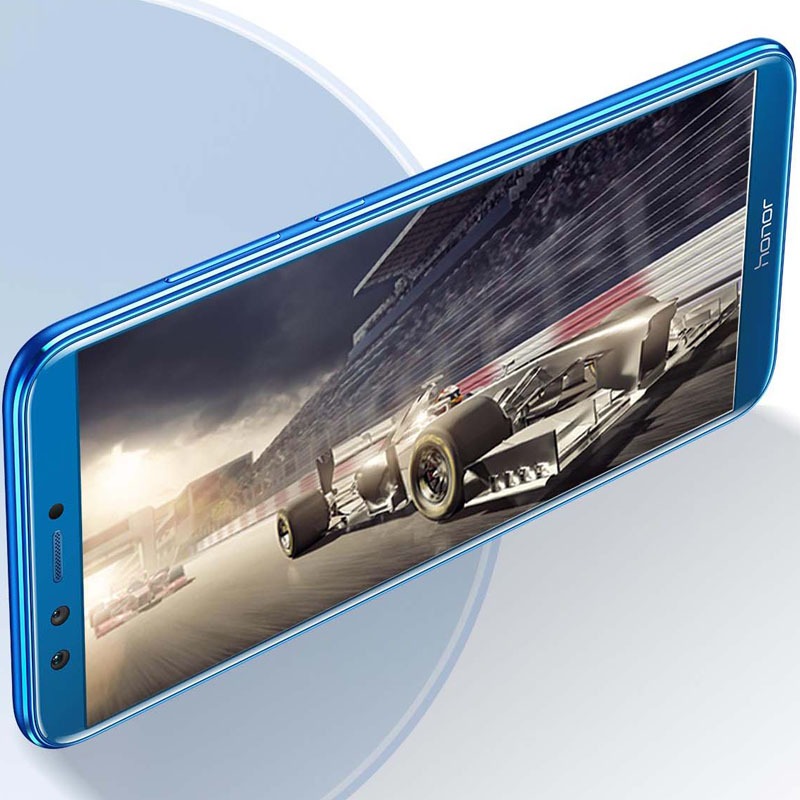 1. Display
Both phones uses the same 5.65-inch FullHD+ display with 2160 x 1080 pixels. This allows them to push 427 pixels per inch at 18:9 screen ratio. Both displays are also wrapped in 2.5D glass and projects vivid, true to life colours using IPS LCD technology.
Honor 9 Lite:  5.65 inches, 82.0 cm2 (~75.5% screen-to-body ratio)
Huawei P Smart: 5.65 inches, 82.4 cm2 (~76.1% screen-to-body ratio)
2. Processor, Memory and Storage.
As mentioned earlier, both phones are powered by Huawei's own processor, the HiSilicone Kirin 659. The octa-core processor features 4 x 2.36 GHz Cortex A53 core and 4 x 1.7 GHz Cortex-A53 core. This is mated with a Mali-T830 MP2 GPU.
Both phones have the starting memory and storage at 3GB RAM memory with 32GB storage. Both phones also offer a higher model with 4GB RAM memory and 64GB storage.
If you need more storage, add a microSD card to the SIM 2 slot. The slot can support up to 256GB of extra storage which would be more than enough for everyone.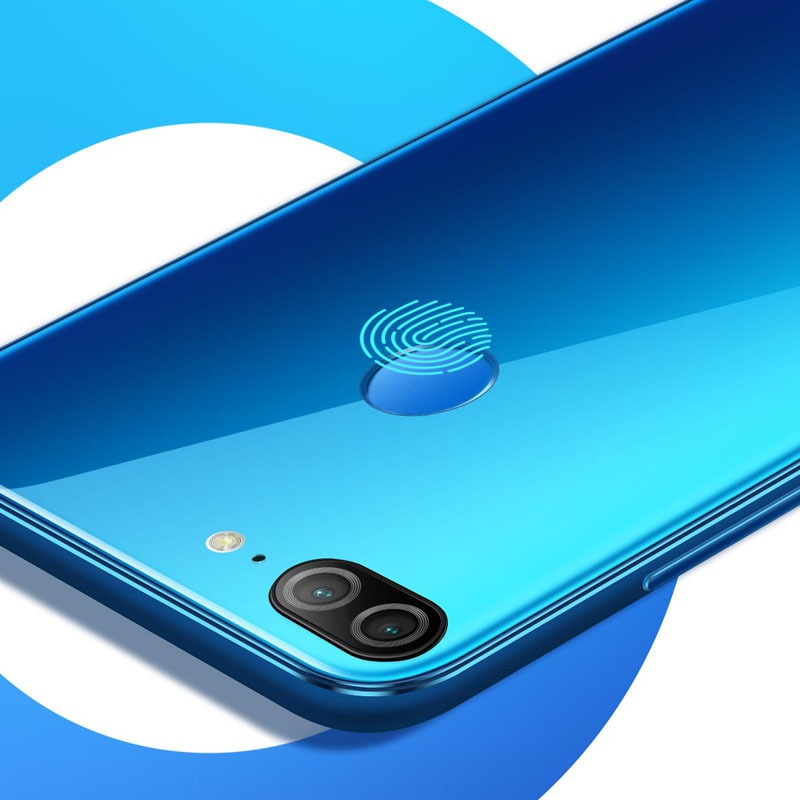 3. Finger Print Sensor and Headphone Socket
Both phones feature fingerprint sensor on the back plate, 3.5mm head phone jack support and active noise cancellation microphone built-in. The fourth generation fingerprint identification technology is said to be able to unlock your phone in 0.25 seconds aided by machine learning technology. Chip-level security also meant your biometric or fingerprint data is stored in isolated encrypted storage.
4. Battery
Both phones use the same 3000mAh capacity battery. On the Honor 9, the battery is said to last a whole day on a single charge. The phone offers six different power saving features letting you enjoy up to 86 hours of offline music or 13 hours of offline video watching, perfect for that long haul flight.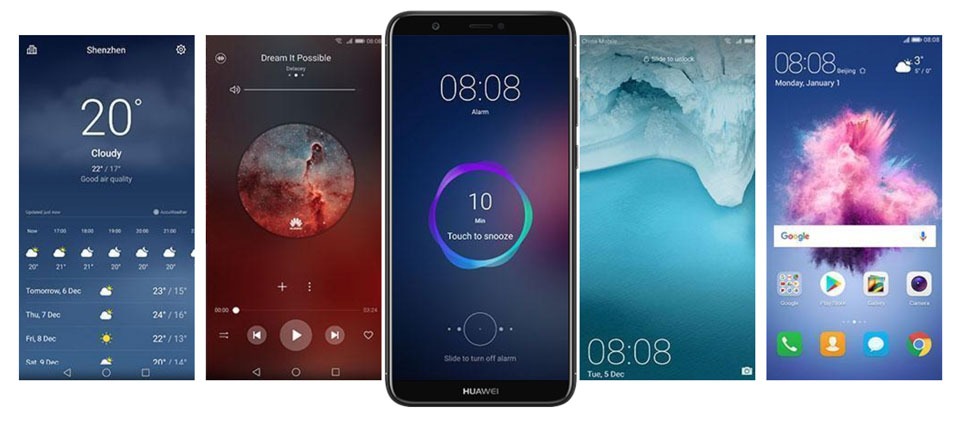 5. Operating System
Both phones are based on Android 8.0 Oreo with EMUI 8.0 custom skin. It supports among other things; AI powered real time scene and object recognition to enhance your photography, AI accelerated real time translation with the right App such as Microsoft Translator on certain models, fluid user interface and smart screen that supports multiple column and split screen for multi tasking. For those who want to turn their smartphones into a unified device, EMUI 8.0 also supports dockless PC mode. Again this is only available on certain models and not on the budget end Honor 9 Lite or Huawei P Smart.
Honor 9 Lite uses Android 8.0 Oreo with EMUI 8.0
Huawei P Smart uses Android 8.0 Oreo with EMUI 8.0
Other Features
One that Huawei chooses to highlight with their P smart is the dual Bluetooth connectivity function. This meant that you can connect to two separate audio outputs allowing you to say, connect your phone to the car's audio system and your Bluetooth headset simultaneously. No more letting others in the car in on your phone conversation.