We knew that the mid-life upgrade, OnePlus 5T was a stop gap. That OnePlus was playing catch up with other all-screen smartphones and just like Apple, OnePlus wanted to move away from the dead boring forehead-chin design that was OnePlus 5. With OnePlus 6. the company has decided to innovate the same way that Apple did with the iPhone X and introduced a notch.
One With The Notch
OnePlus is not alone in producing smartphones with the ugly notch and rounded screens. After the Essential Phone; LG G7 ThinQ, Huawei P20 and P20 Pro, Asus ZenFone 5 and now OnePlus 6 follow the trend set by Apple. More Chinese manufacturers followed too with Oppo R15, Oppo F7, Vivo V9 and Ulefone X.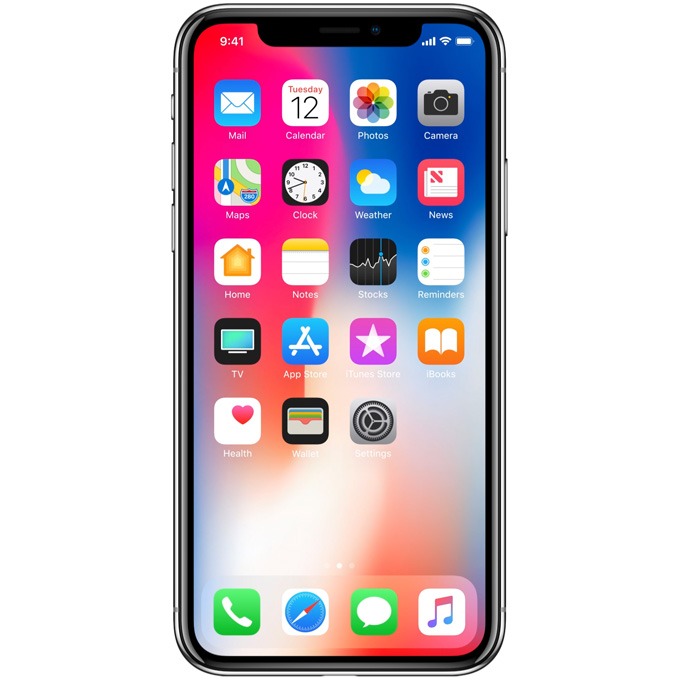 How can you take something so in your face, in the way, an ugly cut-out on the display and turn it into a trend? Something only Apple can achieve while others follow. It has even become a sort of status symbol. If you haven't got the notch, you are not up-to-date. Thankfully Samsung, Google and HTC stayed away but there is talk about the next Android P update from google allowing developers to simulate such a notch on their display.
OnePlus 6 vs iPhone X
Back to OnePlus 6, fans and enthusiast would welcome the new design especially when it is priced significantly lower when compared to other flagships. At less than half the price compared to Apple's iPhone with through the roof specs, who wouldn't. Like all its predecessors, OnePlus 6 does not disappoint pushing again more speed, memory, storage and features than its competition in a well crafted body.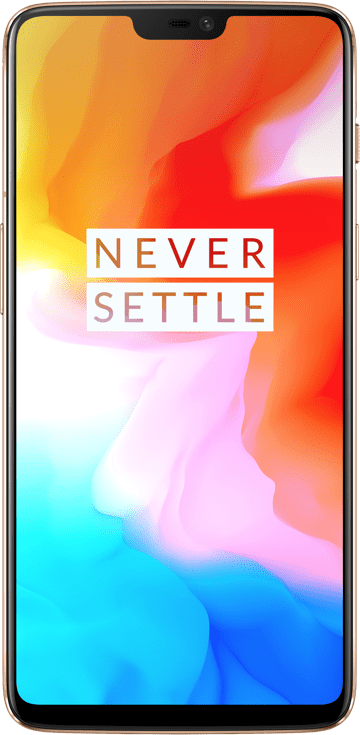 Display
Sandwiched between two pieces of Corning Gorilla 5 glass with a subtle curvature of 2.5D is a metal rounded frame is a big 6.12-inch Optic AMOLED display or 6.28-inch full rectangle. Bigger than the iPhone X's 5.8-inch or 5.85-inch full rectangle, it has rounded corners but uses a 19:9 aspect ratio as oppose to 19.5:9 ratio. It falls behind the iPhone X when it comes to pixel density and spatial resolution. The bigger display pushes fewer pixels compared to the iPhone X but only marginally as shown below. Both phones are based on AMOLED or OLED panels pushing bright and defined colours perfect for gaming, admiring those photos that you captured or simply binge watching your favourite TV shows.
iPhone X: 2436 x 1125-pixel resolution at 458 ppi at 5.8-inch (5.85-inch full rectangle) –

HIGHER PIXEL DENSITY

OnePlus 6: 2280 x 1080 pixel resolution at 6.12-inch (6.28-inch full rectangle) –

BIGGER DISPLAY
You get big displays on both phones, while the OnePlus 6 has an upper hand here with a bigger display. Still even with big displays, both phones sits nicely in the palm of your hand given its' slim design and dimensions.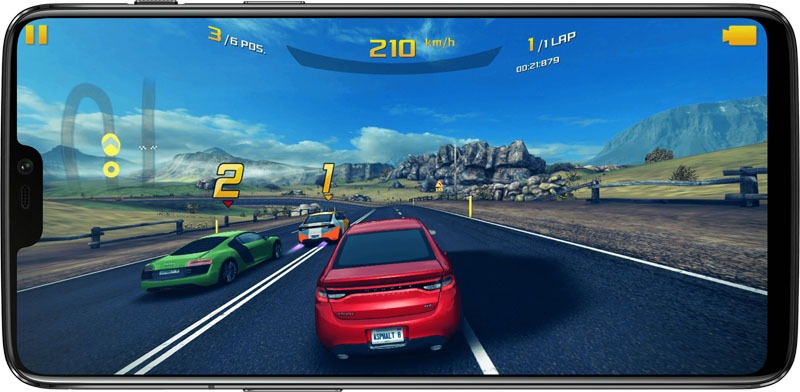 Calibrated for Colour Accuracy and Brightness
With iPhone X's Super Retina Display, the company did everything they could to make sure that the display projects the best quality image using for the first time, OLED screen on the iPhone for brighter more accurate colours, real black, super high contrast (1,000,000 to 1) and amazing brightness not seen before on an iPhone.
OnePlus intends to do the same with a few tricks up their sleeves, mainly allowing users to manipulate the display to their liking. While the screen is carefully calibrated for better colour accuracy and brightness, the Optic AMOLED can be controlled using one of 5 different display modes. These include sRGB and DCI-P3 colour calibrations. Other modes include Adaptive, Reading and Night mode.
Both phones have gorgeous displays, bright and sharp with plenty of details and wide viewing angles. OLEDs are famous for pin-sharp images and vibrant colours.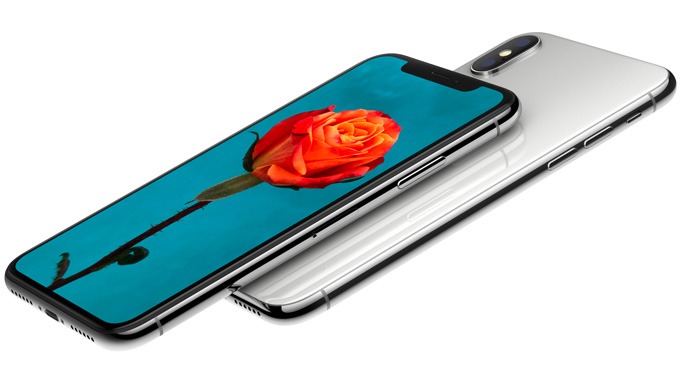 Gesture Control
Just like the iPhone X, doing away with the home button means, a few new gestures to learn. OnePlus has made it as easy as possible for users to grasp these. The new gesture controls are said to be intuitive gestures that makes it easier for users to navigate around the different screens. Use the different gestures to return home, open recent apps, browse through your app drawer and more. Navigation is intuitive, fluid, and clean.
Camera Tricks
Just like the iPhone X, the OnePlus 6 has dual rear facing cameras with Optical Image Stabilisation offering steady, cleaner, sharper and clearer shots every time. The dual camera stack however is aligned to the middle together with the LED flash, fingerprint sensor and OnePlus logo.
OnePlus features a 16 + 20 MP dual camera (both f/1.7) array on the back with dual LED flash and a 16 MP (f2/0) front facing camera based on bigger 1.22um pixel Sony sensors. Both set of optics can capture 4K video up to 60 fps. A super slow motion mode is also available capturing videos at a whooping 480 frames per second. As with all modern smartphones, both front and rear facing cameras are capable of capturing stunning portraits with depth of field effect and custom background blur.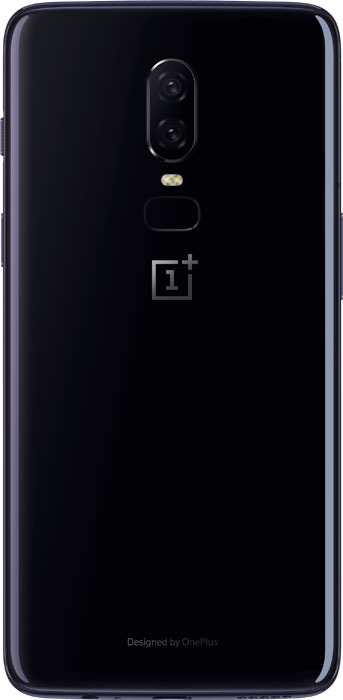 Apple Cameras include Dual rear facing cameras: 12 MP (f/1.8, 28mm) and single FaceTime 12 MP (f/2.4, 52mm) camera. The cameras feature OIS, phase detection autofocus and quad-LED dual-tone flash. The rear dual camera stack is aligned to the left side. The front facing camera is TrueDepth enabled to facilitate Face ID. You can unlock your phone even in the dark as more than 30,000 invisible dots are projected and analysed to map your face.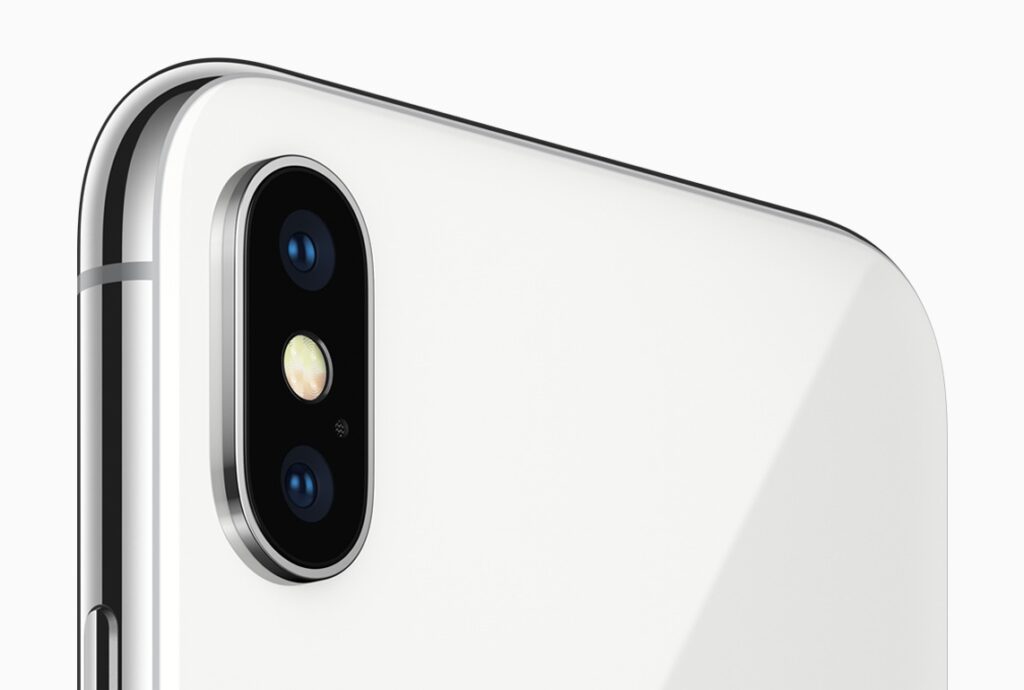 Both OnePlus and iPhone X rear facing cameras are capable of 2X optical zoom for telephoto capability. OnePlus has included a new video editor to help trim and filter videos as well as manually add slow motion and apply reverse and loop effects. While you can do standard video editing on the Photo app in iOS, you may need the full blown iMovie to do the job.
Powerful with Plenty of Storage and Memory
The iPhone X is powered by Apple A11 Bionic, a hexa-core processor clocking in at 2.39GHz (2x Monsoon + 4x Mistral) paired with an Apple tripple core GPU graphics. The phone's storage starts at 64GB storage with 3GB RAM of memory. If you want more storage, opt for the 256GB version.
OnePlus 6 is powered by the Qualcomms headlining processor, the Qualcomm® Snapdragon 845 (Octa-core, 10nm, up to 2.8 GHz), within AIE. The processor is mated with Adreno 630 GPU. You will find that the phone has more storage options at 64GB, 128GB or 256GB while memory wise, it comes with either a 6GB RAM or 8GB RAM depending on the market.
Unlike Apple, OnePlus does not charge a premium when choosing a model with bigger memory and storage. Moving from 6GB RAM + 64GB Storage to 8GB RAM +128GB Storage, one only has to pay around 10% more. The same goes to stepping up to an 8GB RAM + 256GB Storage model, the price jump here is around 9.12%.
Both new generation processors are faster yet easier on the battery. They exhibit superior performance, super fast speed making app loading and switching, Internet browsing and download as well as multi-tasking a breeze.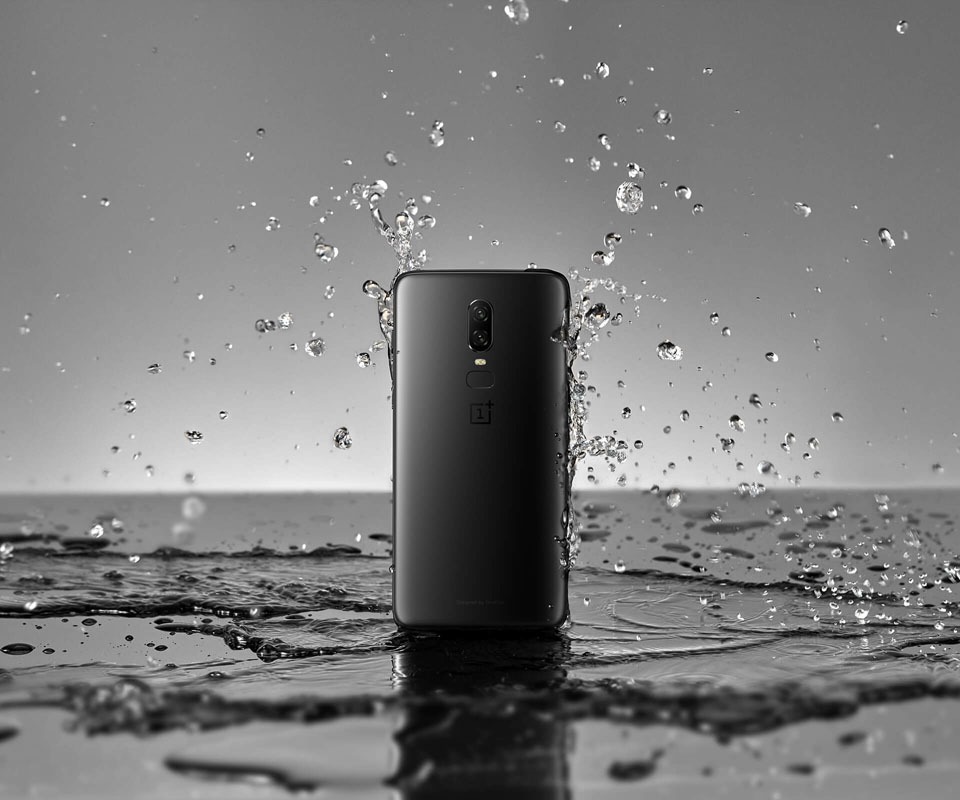 Not Scared of Water
The iPhone X has an IP67 rating allowing it to withstand splash and is water and dust resistant. These are not permanent conditions so don't expect to take the phone swimming. The same is true for the OnePlus 6. The phone is designed to be water resistant. The company stuck a layer of foam between the screen and the battery cover to stop water from getting to the inside. They applied waterproof materials in the headphone jack and fingerprint scanner – (yes, OnePlus kept them) to prevent water damage. While the company claims water resistant under certain conditions, it is not IP67/68 rated.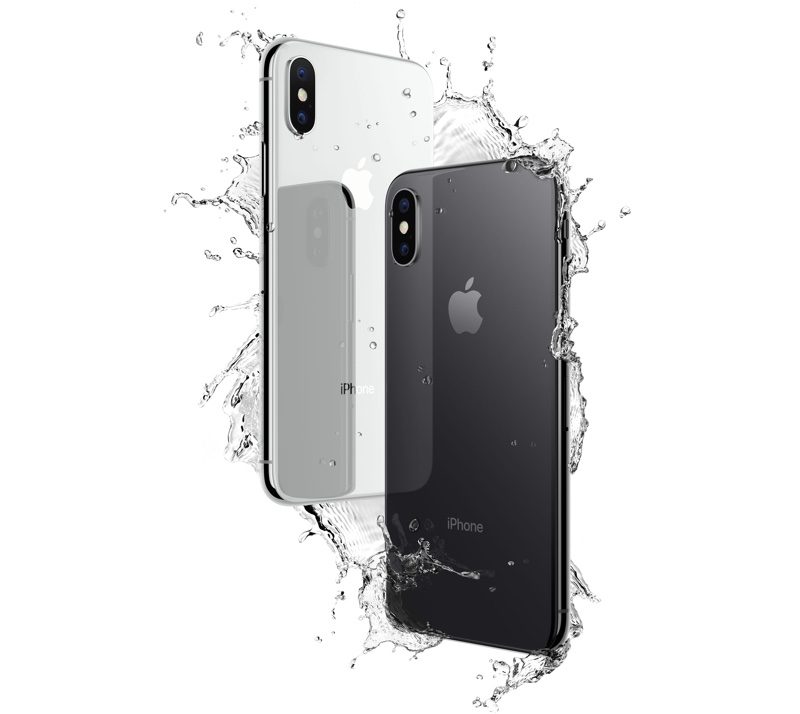 Hey Good Looking
Both phones are designed with glass front and back held together by a metal frame. Both has minimal bezel all round, although the OnePlus 6 has a slightly bigger chin while the iPhone X has even screen bezel on all sides. The iPhone X is available in two colours, Space Grey or Silver. The silver option has chrome finish on the metal frame, giving you a sense of nostalgia, as the 10th anniversary phone pays tribute to the first iPhone.
OnePlus 6 offers two versions of black; mirror black and midnight black and silk white. The Slik White version is the most popular, it comes with a white back, and gold metal trim. The midnight black is similar to space grey from Apple while the mirror black is akin to piano black with its glossy black glass back.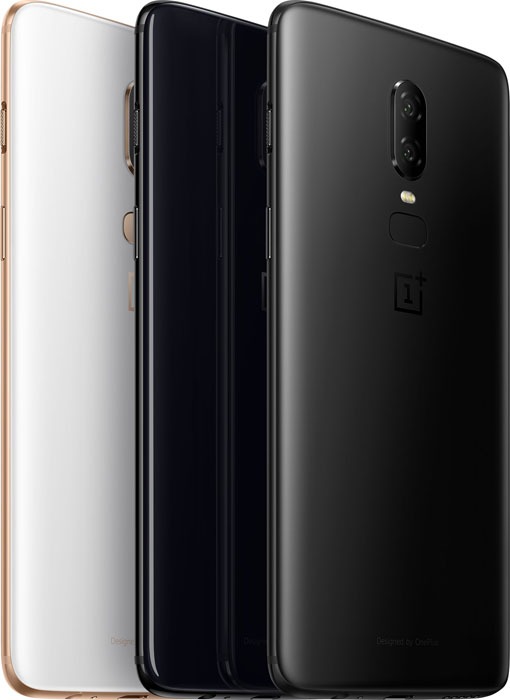 Both phones when switched on look stunning with its OLED / AMOLED screens. The only difference here is a functional one rather than cosmetic. The iPhone X supports wireless charging. On the other hand, in keeping the cost down, the OnePlus 6 phone does not. Given its smaller display, the iPhone has a smaller footprint, both both phones have very similar depth at around 7.7 mm.
iPhone X: 143.6 x 70.9 x 7.7 mm (5.65 x 2.79 x 0.30 inches) 174 grams
OnePlus 6: 155.7 x 75.4 x 7.75 mm 177 grams
What OnePlus 6 Decided to Keep
While major smartphone manufacturers are taking the 3.5mm headphone socket away, the OnePlus stubbornly retains this so you can enjoy your favourite headphone you may have paid a lot for. There is also the matter of dual SIM card slot, something that Apple in its history of iPhone chose to stay away from. With OnePlus 6 you choose to add a local SIM while on holiday or for your next business trip and avoid nasty surprises. While both phones support facial recognition with its front facing camera, the OnePlus kept its fingerprint scanner on the back. The difference here is that while the OnePlus 5T has a round sensor, the OnePlus 6 has a pill shaped sensor. The only problem is, instead the pill shaped sensor is horizontal so those with big fingers might find it difficult to get right. While it kept the same dual camera combination as the OnePlus 5T, the sensors have been updated to use the bigger 1.22µm for the 16MP and 1.0µm for the 20MP. Both front and rear cameras feature gyro-EIS for image stabilisation.
Apple dropped the headphone socket, never had dual SIM support and removed the fingerprint scanner in favour of Face ID. Face ID is used for facial unlocking, making payments, downloading apps and signing into websites.
Final Thoughts
If you are considering the OnePlus mainly on specifications and price, it is miles ahead of its competition. The iPhone X, Galaxy S9 and Huawei P20 Pro are priced significantly higher. LG G7 ThinQ is the only one that is moderately more expensive. If you want to cut through all the noise and just get to the notch, than the class leading iPhone X would be the one to go for as it comes with TrueDepth Face ID, IP certified water resistant and a much better full display execution.