Google's Pixel phones have been more or less stable over its past few iterations. Stable, in the sense that they offered a decent competition towards the tier that the product is designed to go up against. Over the years, that tier has become more upper mid-range than premium or high-end. So apart from software-based perks, they were often quite up there, but not really that remarkable.
However, the Pixel 6 and Pixel 6 Pro are the newest addition to their product line that aims to change that impression. Why? Because it lives up to its true flagship role at long last, allowing it to now "stand out" both figuratively and literally.
Google Pixel 6: Best Features Overview

Here is a quick overview of what to expect from the latest Google smartphones:
The High and Mighty Tensor Chip
The Sublime Camera Bar
… and Equally Superb Camera Itself
Wait, a Larger Screen?
Android 12 on a Pixel 6
Reality-Bending Tensor Powers
Super Competitive Cost (sorry Pixel 6 Pro)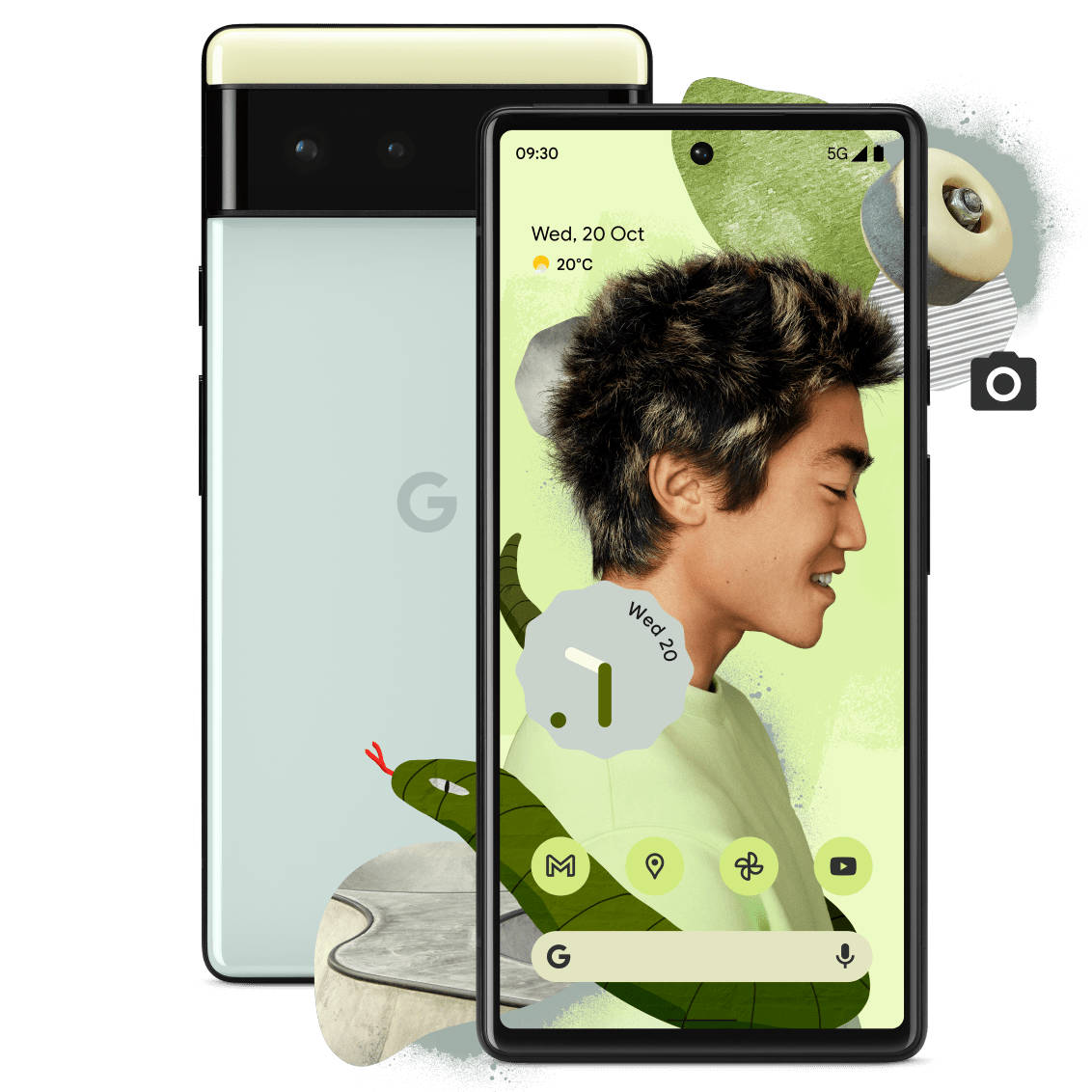 Search Google Pixel 6 on Amazon
1. The High and Mighty Tensor Chip
Much-hyped by Google to be the central core of the Pixel 6 and Pixel 6 Pro's AI features, the Tensor chip breaks the traditional architectural limitations of mobile CPUs. This results in unlocking the full potential of the standard smartphone, going beyond just relying mainly on software for optimized use.
For example, need a boost on the passive analytical capacity of the Now Playing feature? The Tensor chip will allow it to detect even the most obscure of musical pieces… provided the information is complete enough for it to do so.
Of course, this also includes your everyday data processing stuff. In fact, we can probably consider it a "casual overkill" for the lower-end Pixel 6 (compared to when used on a Pixel 6 Pro), targeting the revolutionary Snapdragon 888 of last year and of course, superseding the Pixel 5's Snapdragon 765G. You can see how the two chips, Snapdragon 888 and Google Tensor compare in this competitive benchmark on nanoreview.net.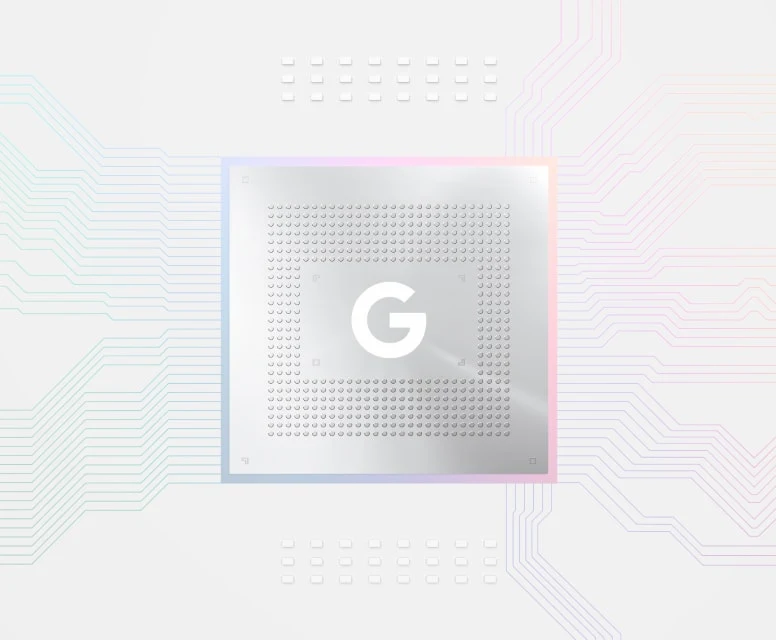 2. The Sublime Camera Bar
The evolution of high-quality cameras on smartphones has inevitably made this feature a defining asset. The Pixel 6 triumphantly achieves this with a single protruding bar that houses all the intricate photography-related components. In fact, it is so recognizable now that even at a distance, once that thick black bar becomes unobstructed by the user's fingers, you'd immediately know that it's a Pixel 6 (Pro).
As for its primary function, this allows the Pixel 6 to graduate from the eternal "12-megapixel curse". Anyone who has owned more than one Pixel knows very well that almost all Pixel phones were pretty much stuck to the exact same camera (or at least exact same performance), even up until Pixel 5.
Google was… actually right on the money on that one. Smartphones at that time did not really require ultra-high-quality cameras, and so the software-buffed 12-megapixel camera that was pioneered by the iPhone 6S and Pixel 2 was actually kind of revolutionary during its initial introduction(s) in 2015/2017. Today, however, with the prevalence of smartphones with very, very beefy specs (and equally beefy prices), Google simply cannot compensate for the curse any longer with just photography software sorcery.
Additionally, the camera bar was also surprisingly useful for propping the smartphone on flat surfaces. It also sits on your hand pretty nicely for a more secure grip as well, unless you plan to use the included casing (which removes the bump/protrusion completely).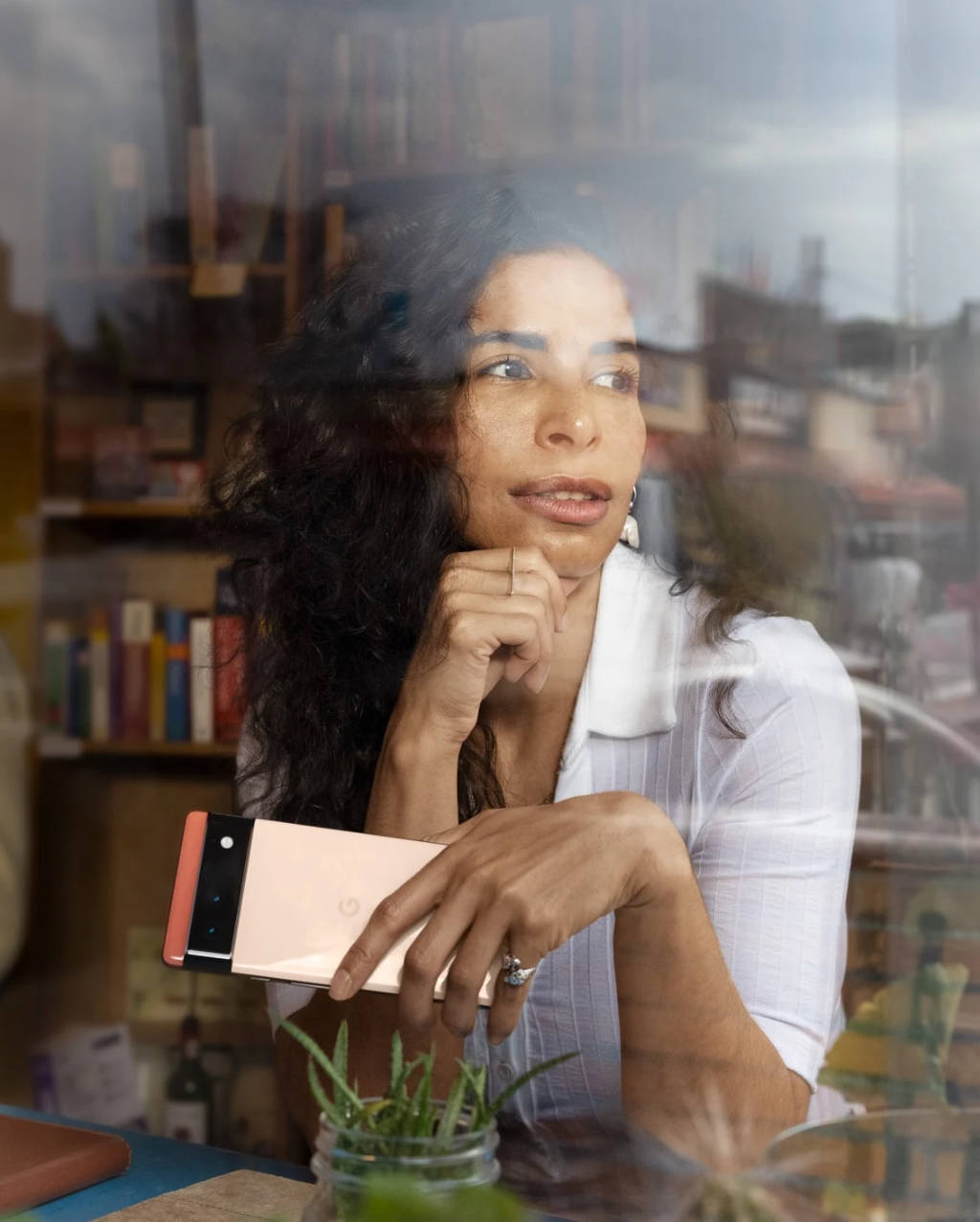 3. … and Equally Superb Camera Itself
And if it's not obvious already, the camera bar isn't just for show. The Pixel 6 Pro might be sporting the far more superior trifecta of 50/48/12-megapixel x4 optical zoom, omnidirectional cameras. But the Pixel 6 competes almost fairly well within a single 50-megapixel camera. There is a second camera, a 12MP ultrawide camera and a LDAF sensor completes the dual camera system.
Well, effectively 50-megapixel. You see, the camera is always set to self-correct and self-adjust so that a crisp 12-megapixel photo becomes the result. Kind of like how you resize a high-resolution image without losing the tiniest detail from the original shot.
Supporting this amazing camera suite is, yup, the exact same photography software sorcery of the previous Pixel lineups. With even more automated optimizations, of course. Though to be fair, at this point Google's image processing algorithms might be coming close to overdoing its job.
Specifically, we mean that the Pixel 6 tends to bring into vibrant focus the tiniest bit of light that it can sense and detect with its camera sensors. Places that would otherwise have somewhat generalized bits and pieces due to being shot in the dusk, for example, would have this very uncanny super detailed look far beyond what basic HDR features can offer. Think of like, a photorealistic video game created using Unreal Engine 5… on a dark environment. That kind of weirdly unreal, and overdone image processing.
Other than that though, the huge visual information crammed and taken with that camera bar is still one of the most impressive things that we ever saw on a very cost-competitive flagship.
Pixel 6 Pro Triple rear camera system: 50 MP wide, 12 MP ultrawide, 48 MP telephoto, LDAF sensor, 11.1 MP front camera.
Pixel 6 Dual rear camera system: 50 MP wide, 12 MP ultrawide, LDAF sensor, 8MP front camera
4. Wait, a Larger Screen?
That's right. Increased screen sizes may be a boring feature on phones nowadays. But for the Google Pixel, it's a weird step forward into the "middle-middle-ground" of the ol' phablets and true handheld phones.
Just how big? Simply shy of 6.4 inches diagonally, with a 1080×2400 resolution and 90Hz refresh rate. AMOLED type. This makes it noticeably bigger than the previous 6-inch display of the Pixel 5, and yet subtle enough that it doesn't instantly go into 7-inch and 8-inch "casual tablet" territories, which is kind of like what the Pixel 6 Pro did. The Pixel 6 Pro comes with a super impressive QHD+ LTPO Smooth Display at a whooping 6.7-inch. It supports an ultra smooth refresh rate of up to 120Hz.
One small caveat to this though, is that unlike the iPhones that maintained their proper flat screen roots, the Pixel 6 is still stuck to the 2017+ era of bezel-less screens that extend all the way to the sides. Not a bad thing by itself, but menu access and phone status checking are almost always going to be a bit of a distorted chore for this one.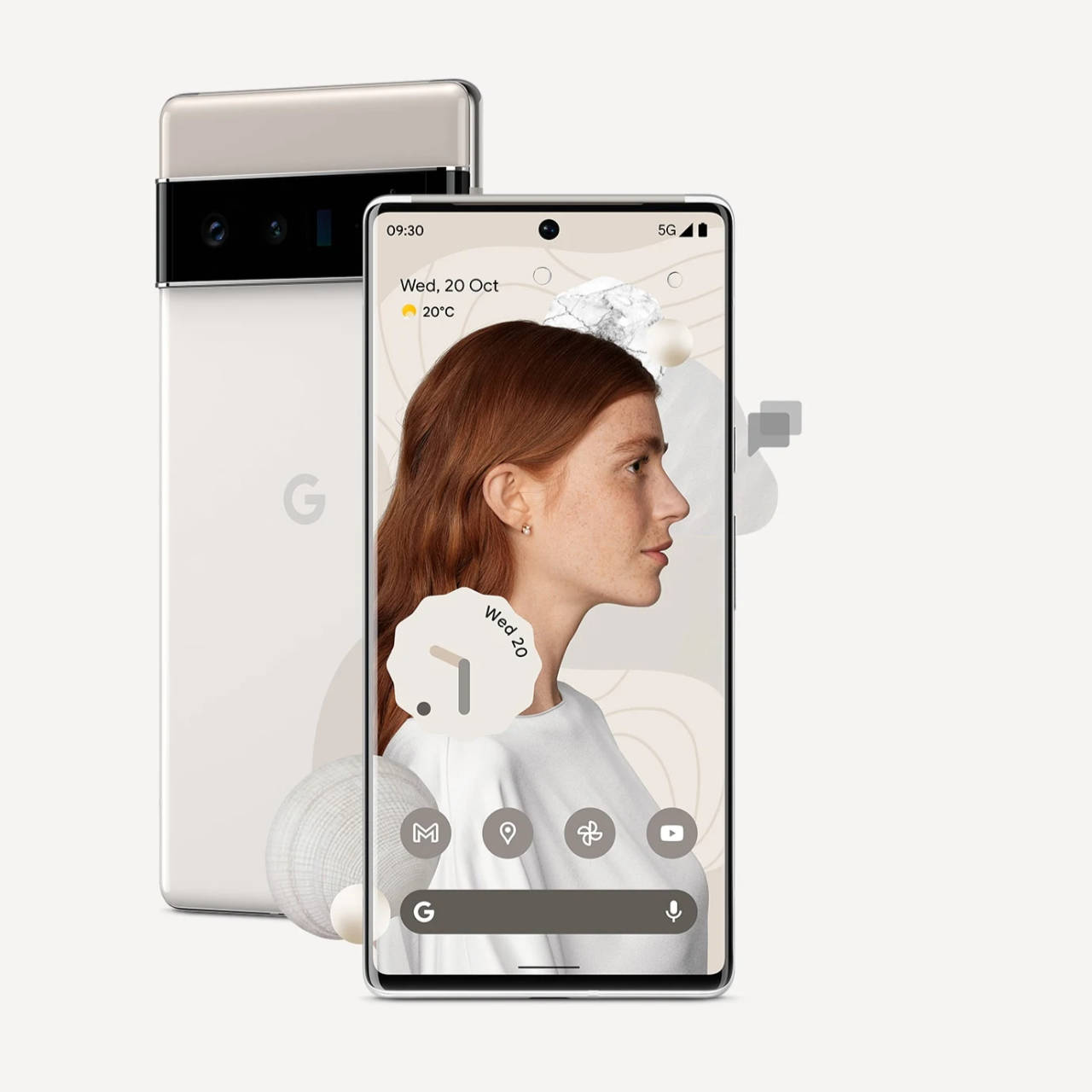 Search Google Pixel 6 Pro on Amazon
5. Android 12 on a Pixel 6
Of course, no major Pixel phone release is without an equally major update to Android OS. This time, the Pixel 6 introduces Android 12 as the default OS. Instead of just blindly describing what we liked about the new update, though, here's a shortlist instead of what we found positive for it so far when using a Pixel 6:
Pretty good visual overhaul that once again simplifies menus with nicely rounded buttons and tabs, and using very striking (default) colors.
Accessing the flowing, practically open space of the screen kind of helps with its comparatively big screen size (for a one-hand phone)
Integrates perfectly with smart Pixel features like Call Screening and Now Playing.
Automatically sets the most prominent colors of your wallpaper to be options for your UI color scheme.
Speech to text (or any voice-related features for that matter) improved significantly, that it's actually more convenient to use it in place of tapping along its screen.
CPU optimization, coupled with the screen's high refresh rate allows the new UI animations to look even smoother than they already are. This also includes speedier access to Android 12's quick settings menu.
6. Reality-Bending Tensor Powers
And who is not excited to finally get their own hands-on experience with one of the semi-hyped features of the Pixel 6: the Magic Eraser tool.
No one?
No, no, no. This is not a Content Aware Fill ripoff! We believe that it is a genuinely fun, though possibly disturbing, way of instantly editing stuff out of existence on your photos, powered by none other than the AI-feature-optimized Tensor chip.
Usage is intuitive. Just open a photo on its menu, highlight a section by drawing closed loops around, and voila! Object gone. If the photo has enough contrast variation between objects, the disappearing effect might seem almost uncanny. Think of Marty McFly's family disappearing on a photo, as you see it being edited using just your smudgy fingers. On photos with rather vague object borderlines, the effect might not seem too convincing. But it should still be adequately impressive..
Also, it gets rather trippy once you start erasing too many things on a photo. You might end up with some kind of modern-ish oil painting art piece once you're done.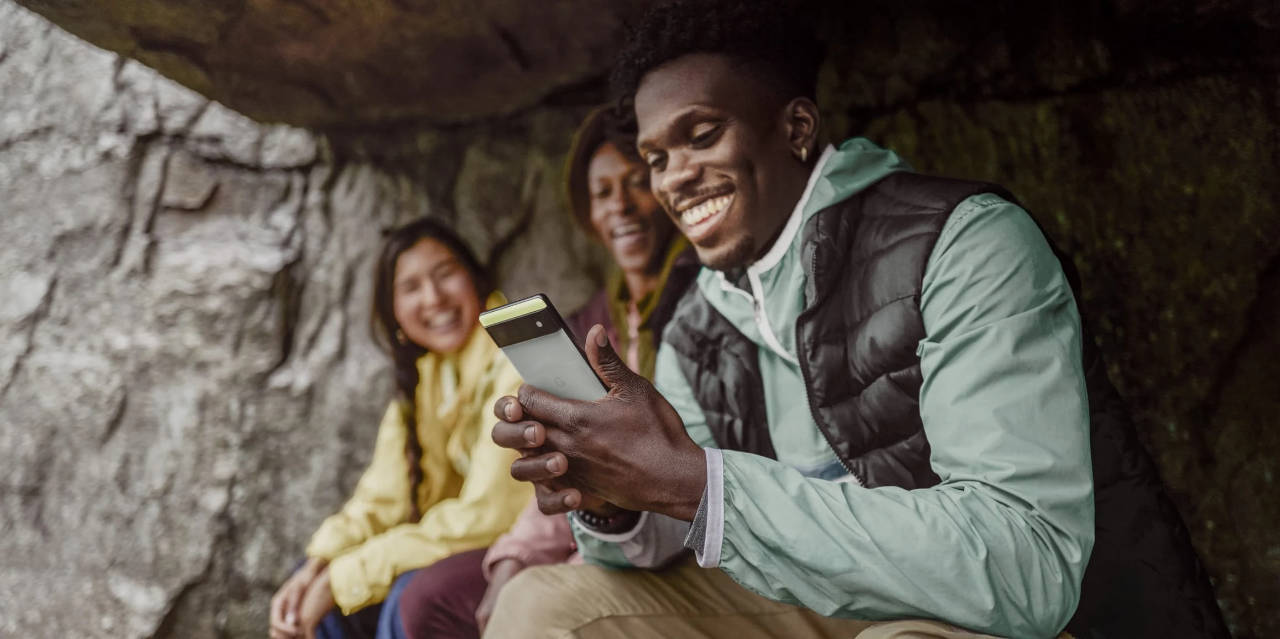 7. Super Competitive Cost (sorry Pixel 6 Pro)
Last but not least, the Pixel 6 is priced at mid-range, despite only having  minor tweaks to its features and capabilities. Now… we finally reveal why we've been hyping the Pixel 6 and playing down the Pixel 6 Pro this entire time.
Because at roughly $600, the Pixel 6 already offers:
The exact same powerful Tensor chip (as the Pro version)
The exact same connectivity (as the Pro version)
The exact same signature design
The exact same water resistance
The exact same amazing haptics when accessing menus and features
Almost the same front camera (photography software utilization is the same)
Full default Android 12 experience (no updates needed!)
Battery lasts a bit longer than the Pro
Well, there is a considerably huge gap in display specs, but that's already kind of expected with the jump in size and price. The Pixel 6 Pro also offers additional options for storage and memory, but come on. At 128GB internal storage and 8GB RAM, the snappy experience using Android 12 and the Tensor chip on the Pixel 6 is almost indistinguishable. With the Pixel 6 Pro you get 12GB RAM as standard and the 256GB internal storage option. Both phones come with glass front and back and support for wireless charging as well as on screen fingerprint unlock with Titan M2 chip and security core. Finally, ultra fast 5G connectivity is standard.