Yes, there I have said it. The age old design that is MacBook Pro 13 just had its fate sealed with the launch of the brand new MacBook Air 15 M2 (2023). We are talking revolutionary design, ultra slim and light weight body, yet with a full size 15.3-inch display, 2-inches bigger than the 13.3-inch on MacBook Pro 13. The final nail in the coffin has to be the price. MacBook Air 15 M2 costs the same as MacBook Pro 13 M2 at $1299.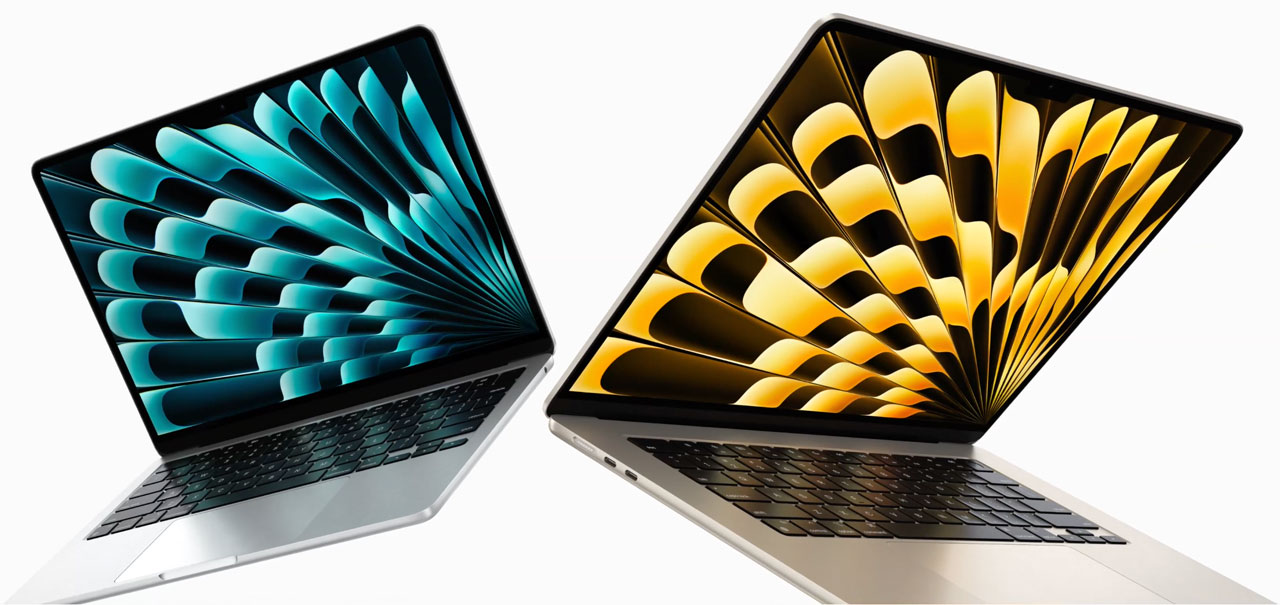 10 Ways How the MacBook Air 15 M2 (2023) is a Better Purchase over the MacBook Pro 13 M2 (2022)
If you are thinking, MacBook Air 15 OR MacBook Pro 13 since they both have the same price tag? That's easy! Here are all the ways that Apple's latest MacBook Air 15 is better than the MacBook Pro 13.
Just like the old MacBook Air 13 M1, the MacBook Pro 13 albeit with the updated M2 chip is destined for the end-of-line heap soon. So take the advice here and head over to the MacBook Air 15 M2 display table.
1. Bigger Liquid Retina display
Two hold inches bigger diagonally. It is even a better panel, the Liquid Retina display vs the standard Retina like the one found on MacBook Air 13 M2. What's more, it comes with that iconic notch plus a display that is right up to the edge (with minimal bezels) and rounded corners.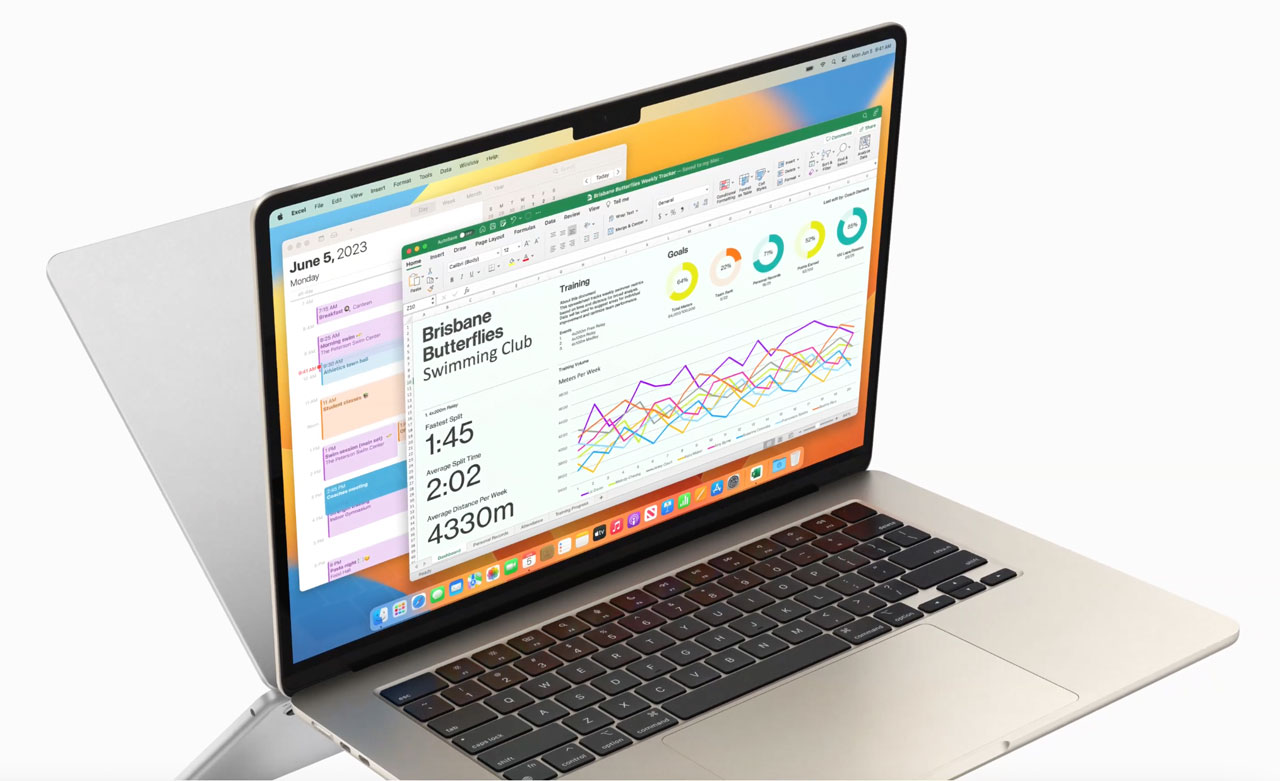 Search MacBook Air 15 on Amazon
2. Same power
The MacBook Air 15 M2 comes with Apple's M2 chip, the whole 8-core CPU and 10-core GPU, no 'short cut' like the smaller MacBook Air 13 M2 with 8-core GPU to start, and 10-core GPU being the next up option. No extra to pay for more GPU cores. This matches the MacBook Pro 13 M2 squared in terms of power. The only difference is the MacBook Air 15 M2 has no active cooling whereas the MBP 13 M2 have fans. However, these hardly comes on even at a push.
3. Better 1080p web cam (FaceTime HD camera)
This is a sore point for MBP 13, still clinging on to its 720p FaceTime HD camera. If you make a lot of video calls be it Zoom, Teams, Google Meet or Webex (and FaceTime), it's time to move up to Full HD. The MacBook Air 15 M2 comes with 1080p FaceTime HD camera for much sharper video calls.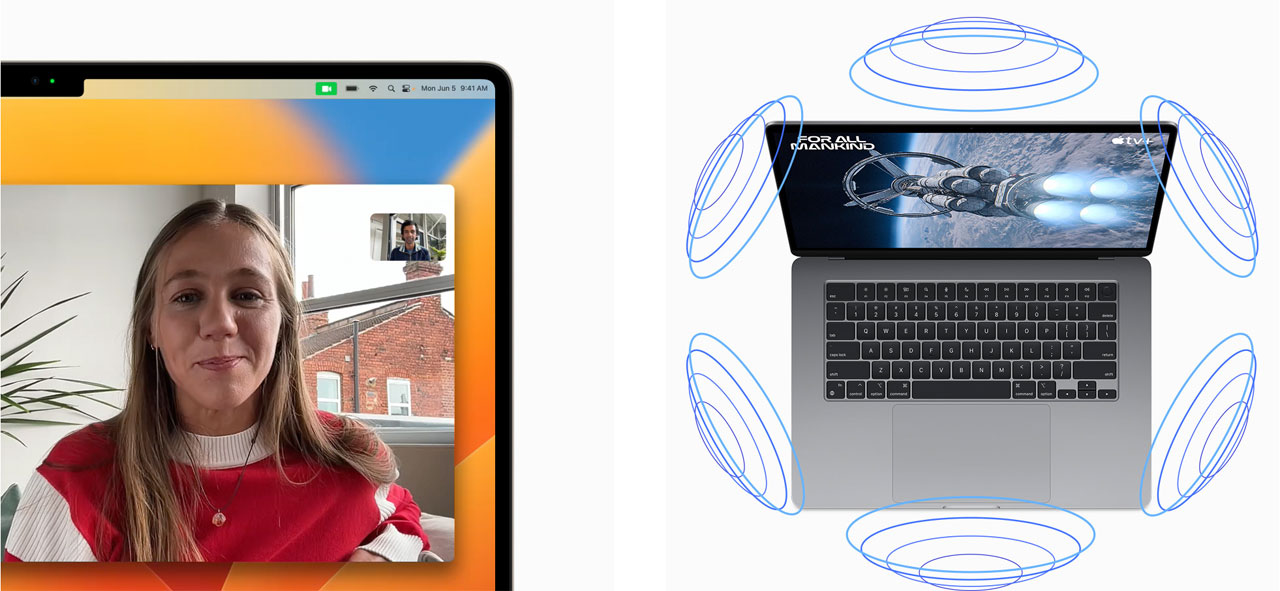 4. Better surround sound system
There are six speakers on the MBA 15. The MBP 13 only has four speakers. What's more, the six-speaker sound system comes with force-cancelling woofers. Both audio systems support wide stereo, Spatial Audio with Dolby Atmos content and Spatial Audio with dynamic head tracking when used with compatible Apple headphones.
5. Slimmer body
1.15cm (0.45 inch) versus 1.56cm (0.61 inch). If you think MBP 13 is slim, wait till you get your hands on the MacBook Air 15. It is a whole 4.1mm slimmer. That's a whole magnitude of slim. It's like two iPad Pro 11 stacked on top of each other.
6. More Colour Options
Apart from the space gray and silver, you also get starlight and midnight for a total of 4 colour options on the MacBook Air 15 M2.
7. Only a Smidge Heavier:
Given its bigger display and chassis, the MacBook Air 15 M2 is heavier but only 110 grams heavier at 1.51kg compared to 1.4kg (MBP 13 M2).
8. Small Battery Life Compromise
The bigger MacBook Air 15 M2 lasts up to 15 hours with wireless web browsing and up to 18 hours streaming on Apple TV. This is 2 hours lower than MBP 13 M2 with 17 hours and 20 hours respectively. A compromise for 2 extra inches of screen real estate.
9. Two Adaptor Options
There are two options for charging adapter with MacBook Air 15 M2. The default is a 35W Dual Port Compact Adapter which is pretty useful when you need to charge two devices in one go plus it is really compact. Fast charge is only possible with 70W USB-C power adapter configurable at no extra charge when buying online.
The MBP 13 M2 however comes with only one adapter option, a 67W USB-C power fast charge adapter out of the box. Personally, I would go with the default 35W Dual USB-C Compact Adapter. It's way more portable but if fast charge is your thing then remember to configure this at check out. The 70W adapter takes you up to 50% in 35 minutes!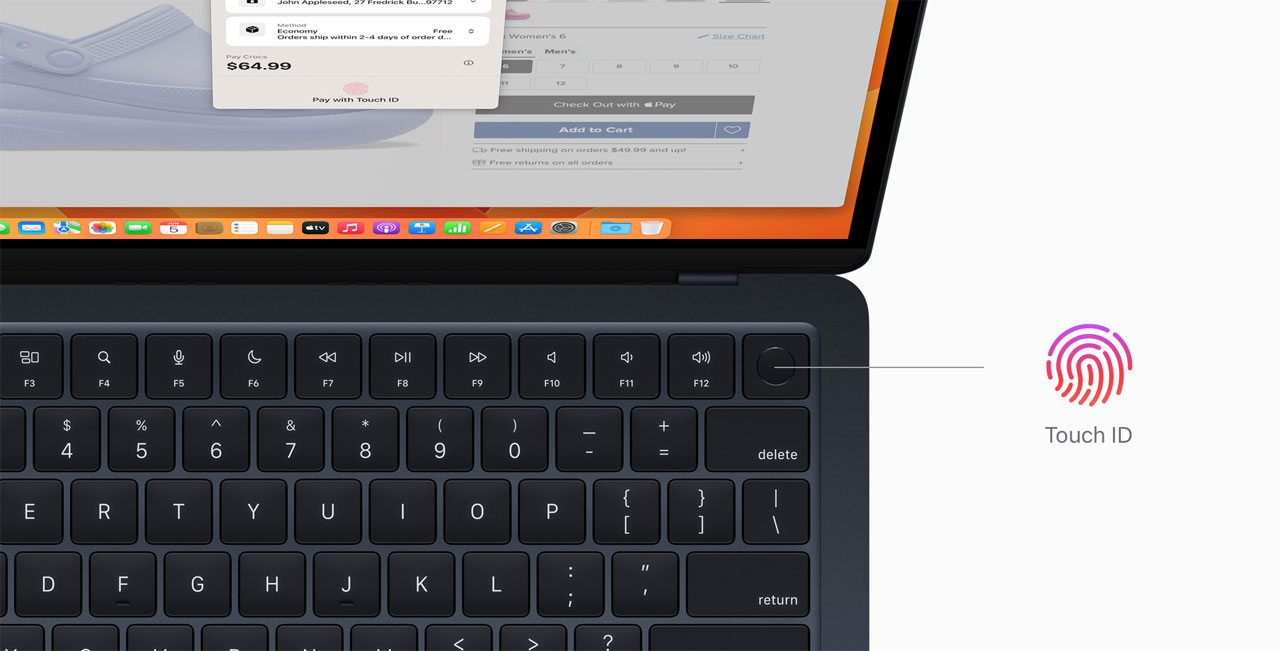 10. No Touch Bar:
Okay, so you get a Touch Bar on the MacBook Pro 13 but who actually uses those. The MacBook Air 15 M2 comes with tactile full height function keys and Touch ID which is more than any ever needs. This means MBA 15 comes with 78 (US), 79 (ISO) keys in total vs 65 (US), 66 (ISO) on MBP 13 M2. Apple already retired the Touch Bar by not introducing them in the MacBook Pro 14, 16 and the MacBook Air 13 M2 and now the MacBook Air 15 M2. Both laptops feature the same Force Touch trackpad.
Same WiFi but better Bluetooth: Both laptops come with 802.11ax WiFi 6, but the MacBook Air 15 M2 has Bluetooth 5.3 vs 5.0.
Same number of connectivity ports: Two Thunderbolt USB-C ports so not any better but for a slim ultraportable, that's all you will ever need.