Computers are indispensable tools for any kind of modern office productivity work, programming, content creation, photography, graphic design and video editing. In fact, it is downright unthinkable not to invest in one, especially if you are thinking of freelancing. We take an in-depth look at the best laptops and desktops for every job.
Getting to know your requirements before buying your next laptop or desktop is important. For freelancers, this means getting up close and personal with the specification. No, technical knowledge is necessary with a little help from our guide. But you do need to keep up with a baseline, or a point where you can confidently say that your chosen computer is right for your profession.
Because remember, the "best" doesn't have to mean the highest or the most expensive. It can simply mean the "most optimal."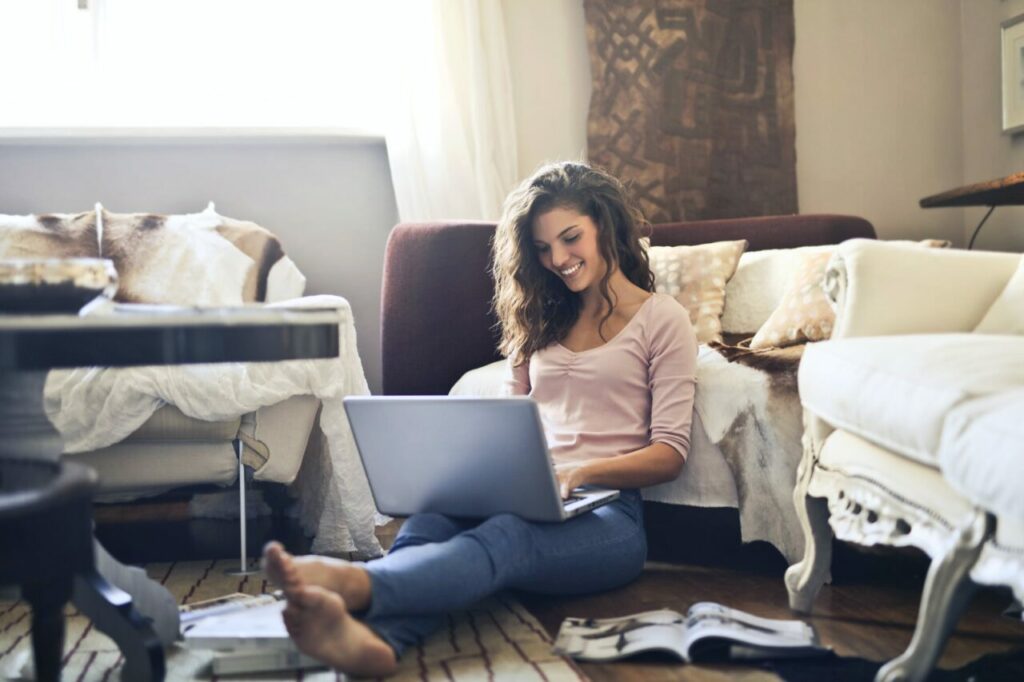 (IMPORTANT NOTE: Freelance professions with a line of work structurally similar to any of these professions (e.g. remote accounting, data entry, etc.) will also apply to the requirements and recommendations shown below.)
We have broken down our article into 5 specific areas according to the type of profession and job as a freelancer:
Best laptop for developers and programmers
Best laptop for writers
Best laptop for virtual assistants
Best laptop for photographers
Best laptop for graphic designers and video editors
1. Best Laptop Recommendations for Developers/Programmers
Providing hardware recommendations for this line of work is quite difficult. You'd usually expect by default that any computer science specialist would be familiar with computers already. But, for those confused with the sheer number of options available, we instead provide a few important pointers:
Portability is actually more of an important factor than you think in software development. You would like to be able to code anywhere and take your work with you to meet the clients or to team meetings. For the purpose, it does not have to be ultra-slim but one you can move around when needed.
One definite disadvantage of using laptops in programming is screen size. Much like in engineering applications, the smaller visual space actually affects your productivity due to the smaller "field of information." Pick a laptop with a big and sharp display at 15.6-inch or bigger.
Of course, the quickest way to fix this screen limitation is simply to plug in an external monitor or add a second portable display. This kind of diminishes the portability benefits of laptops though, so you might instead invest in a desktop for this configuration.
Laptops that provide large capacity NVMe boot drives may have become more common nowadays, but it is important to check if the main SSD has enough space by default. This is to ensure that none of your files or code that need active editing would have to be accessed on the slower archive HDD.
GPU requirements are less importance (probably even less so than writers if no graphical assets are used) to software developers. But for your CPU, it is recommended to still stick to a minimum of 4-core 8-thread CPU (from a modern architecture). It all comes down to the raw speed of the laptop combining fast CPU, fast SSD storage and fast memory. Together, they make loading, developing and compiling your codes quicker.
Having high-RAM however, is very important when compiling the program. Something like 16GB on desktop, and at least 8GB or more on laptop.
Specific laptop and desktop hardware recommendations for developers/programmers:
Acer Aspire 5 – Core i5-1135G7, G-MX350, 8GB RAM, 512GB SSD
Asus ZenBook 14 – Ryzen 5 4500U, G-MX350, 8GB RAM, 256GB SSD
HP Envy 13 – Core i5-10210U, G-MX350, 8GB RAM + 32GB Intel Optane, 512GB SSD
Lenovo Ideapad 3 – Core i5-1035G1, G-MX330, 8GB RAM, 512GB SSD
Recommended minimum (desktop): Core i3-10100f/Ryzen 3 3100, GTX 1650 (GDDR6), 8/16GB RAM, 1TB SSD
Search Ryzen 5 Laptops on Amazon Search Core i5 Laptops on Amazon
2. Best Laptop Recommendations for Writers
We have already discussed this in-depth previously in our article on how to choose the best computer for writers. But as a recap, specifications don't really matter overall when it comes to the literary professions. Costs have come down to a point that even the most entry-level offerings are still very snappy, responsive, and convenient to use for simpler word processing tasks. Still, here are the specifications you will need for that perfect laptop:
If you're the type to wants a change of pace or scene for inspiration, go for an ultra portable laptop. If your main base (home) is where you are most comfortable to be productive, then an affordable desktop with a good keyboard is your game.
CPU selections can go as low as 2-core 2-thread for writers, so long as the architecture is modern enough (latest, if possible). However, as a long-term investment, we recommend going 4-core 8-thread anyway.
In this regard, hard disk space might not be of significant importance either for your writing profession. Most laptop would have sufficient storage for your needs. As with all machines, for faster boot and quicker app launching, pick one with SSD storage. But do consider using a combination of SSD and HDD, at least, if you're aiming for a desktop system.
While 8GB works as the economic standard for writers, we highly recommended upping the maximum to 16GB (x2 8GB). It works wonders for multitasking, and you never have to worry about counting your browser tabs ever again.
For those who intend to use their computers for more than just writing, consider going beyond intergrated graphics (iGPUs) and low-end graphics cards. Something like a GTX 1650 or an RX 570 might could satisfy your graphics-related cravings every once in a while.
Good full-size keyboard or external keyboard. There is nothing more annoying than typing on a small keyboard or one that just does not feel right; too soft, no tactile feel and flexes when you are in a flow. Your keyboard be it on the laptop or for your desktop needs to offer sufficient feedback and bounce, but above all, be comfortable to type on for hours on end when inspiration strikes.
The size of the display is a matter of preference. Some can work with 12-inch or 13-inch while other prefer the bigger 14-inch or 15-inch variety. Just as long as it offers sufficient brightness and is sharp (Full HD as a minimum). There is no real need for touchscreen as you are likely to be on your keyboard all the time.
If you need to cheap out, just go ahead and slash off your budget. Just remember to keep a good amount of RAM and hard disk space. Oh, and stay away from Chromebooks, please. See. our article for the apps every author should know about.
Specific hardware recommendations for writers:
MacBook Air M1 – slim, fast, long lasting and silent, the new MBA now comes with Apple's own silicon.
Microsoft Surface Laptop Go – the smaller sibling of the Surface Laptop 3, the Go is stylish and light with all day up to 13 hour battery life. It is also more affordable than SL3.
Google Pixelbook Go: I know we said no Chromebooks, but only if you are sure that the app you require is available on ChromeOS such as web-based word processor.
Recommended minimum: Intel Core i3/m3, Ryzen 3 3200G, Vega 8 (iGPU), 8GB RAM, 240/500GB SSD (desktop)
Search Apple MacBook Air on Amazon Search Microsoft Surface Laptop Go on Amazon
3. Best Laptop Recommendations for Virtual Assistants
Much like writers and in some ways programmers, virtual assistants deal mostly with text-based software and do not strictly require high-end components for their day-to-day activities. There are, however, a few usage nuances that might nudge your choice a bit, in order to allow more optimal/efficient performance. For example, you may wish to get a laptop with better onboard web-cam, microphone and speakers for those remote meetings.
Because information/data and number crunching are your top priorities as a virtual assistant, a competitive CPU, and a good amount of RAM are your only priority. Having a higher disk storage space is nice, but not essential.
For the CPU, 2-core 4-thread is okay. However, it is recommended once again, for the longevity of your investment, to stretch it at least to 4-core 4-thread or 4-core 8-thread. The investment isn't that far off, but the extra hardware overhead will ensure that your PC stays snappy under any load.
Like writers and programmers, skip 4GB, and head straight to 8GB. There is no strict requirement to go 16GB, though. Nonetheless, the additional multitasking headroom can be a nice perk if you so wish to have it.
GPUs are to be purchased at your recreational discretion. Splurge a bit more if you want some graphics-related activities. But professionally, it is a completely optional.
Specific laptop and desktop hardware recommendations for virtual assistants:
Asus Vivobook 15  – Core i3-1005G1, 8GB RAM, 256GB SSD
HP Pavilion 15 – Ryzen 3 4300U, 8GB RAM, 256GB SSD
LENOVO IdeaPad 5 – Ryzen 3 4300U, 8GB RAM, 128GB SSD
Recommended minimum: Core i3 /Ryzen 3, 8GB RAM, 240/500GB SSD (desktop)
Search Core i3 Laptops on Amazon Search Ryzen 3 Laptops on Amazon
4. Best Laptop Recommendations for Photographers
On to the more graphic side of things, photographers represent the "entry-level" when it comes to comparatively higher-end professional hardware. Number crunching is noticeably higher than baseline units for writers and virtual assistant, but are still nowhere need the harsh requirements of graphic designers. Here, you may consider a dedicated GPU for extra support.
Obviously, a competitive GPU will be the first priority for photographers. No, no, going full RTX isn't necessary. Something like an RX 570, or even a GTX 1650 (non-Super) should be enough to make things snappy.
The CPU should have a performance level that would not bottleneck the performance of the GPU. That being said, a good hardware overhead is always recommended, so you need to go a bit farther than just keeping up. The latest generation 4-core 8-thread CPU is the minimum, but going at least 6-core 12-thread is highly recommended.
Due to the higher base specs of the PC, a desktop is usually more recommended. However, there are a few laptops out there with a good balance of specs that can compensate.
Laptops with higher graphical specs get noticeably hot under load. The performance maybe throttled down when it gets too hot. Pick one with good thermal management system and plenty of vents.
To facilitate multitasking as you would do when opening multiple files in the photo-editing software or working on big files with multiple layers, makes 16GB RAM a minimum for your laptop. And, if you wish to upgrade in the future, be sure to look for extra free memory slot or that the laptop supports user upgradeable memory.
Higher capacity drives will allow for large file sizes of very high-resolution photos. If your budget can handle it, go full SSD (1TB or above) for snappier fetching and loading of files. If this is not possible, you may instead economise by choosing a dual drive setup. Split the drives between boot and storage. Typical combination includes 240-500GB+ SSD and 1TB HDD. For backup and archiving be sure to use an external drive (2TB+).
Camera hardware recommendations are beyond the scope of this article.
Specific laptop and desktop hardware recommendations for photographers:
HP Pavilion 16.1 – Core i7-10750H, GTX 1660 Ti MaxQ, 16GB RAM, 1TB SSD
LENOVO Yoga Creator 7i – Core i7-10750H, GTX 1650, 16GB RAM, 512GB SSD
Dell XPS 15 9500 – Core i7-10750H, GTX 1650 Ti, 16GB RAM, 512GB SSD
HP Pavilion 15 – Ryzen 7 4700U, 16GB RAM, 512GB SSD
Recommended minimum (desktop): Core i5 10400F, GTX 1650 Super/RX 5500 XT, 16GB RAM, 256GB SSD + 1TB HDD
Search Core i7 Laptops on Amazon Search Ryzen 7 Laptops on Amazon
5. Best Laptop Recommendations for Graphic Designers/Video Editors
For the absolute end game of professions, the hardware requirements for graphic designers and video editors remain some of the highest in the field. Yes, even as freelancers (probably more so even). A powerful combination of hardware that would bring the best of what visual asset rendering can perform in 2021:
Rendering graphics is actually more of a CPU task than a GPU task. And so, a high-end CPU is an absolute requirement, one that would preferably still be adequately far from 100% usage, even if the Ampere or RDNA 2 GPU of your choice is running on full thrusters.
While a Core i9 or Ryzen 9 would be absolute beasts in productivity, a Core i7 and Ryzen 7 (latest architecture) are still very good choices for graphic designers and video editors.
Anything starting with the RTX 3070 and above for Nvidia, and RX 6800 XT for AMD will be your choices for desktop. The RTX 3060 Ti is also a good budget choice, but do be wary of increased rendering times.
16GB RAM is okay-ish for regular workloads. But you would usually want at least 32GB of RAM or higher on busier schedules.
Go full SSD, and feel free to splurge on data capacity. Add an HDD only if you intend to archive (you might even want to separate the archive disks on a NAS system instead).
The key of these top-end hardware combinations is to reduce the total time in rendering and exporting or finalising sessions that you need per day. To this end, every minute you can shave off with help from the hardware means higher productivity for your line of work.
Specific laptop and computer hardware recommendations for graphic designers/video editors:
HP ENVY 15 – Core i9-100885H, RTX 2060, 32GB RAM, 2TB SSD
Dell XPS 17 – Core i9-10885H, RTX 2060, 16GB RAM, 1TB HDD
ASUS ZenBook Pro Duo – Core i9-10980HK, RTX 2060, 32GB RAM, 1TB SSD
Ultimate (desktop): Core i9-10900K/Ryzen 9 5950X, RTX 3080/RX 6900 XT, 32GB RAM, 4TB SSD
Recommended minimum (desktop): Core i7-10700K/Ryzen 7 5800X, RTX 3060 Ti, 32GB RAM, 2TB SSD
Search Core i9 Laptops on Amazon Search Ryzen 9 Laptops on Amazon
Edited by Samuel J. Tan