Looking for tablets to game on around the 200 mark or less, here are just the budget tablets to do that. Mobile gaming beyond the small smartphone display doesn't have to cost an arm and a leg. These affordable tablets will let you play streaming games from your favourite game streaming service and even let you play locally installed games.
If you have a bit more money to spare, head over to the best gaming tablets for high-end tablets with big display to game on.
Best Gaming Tablets on a Budget
Nope, the entry level iPad 10.9-inch 10th generation or even the older 9th generation is no where near as affordable as these tablets. They cost around half or less and are worth checking out if you want a cheap tablet to game on. These tablets go beyond checking your email, browsing the web or watching TV shows. You can game on them on-the-go with locally installed games or one of the game streaming services.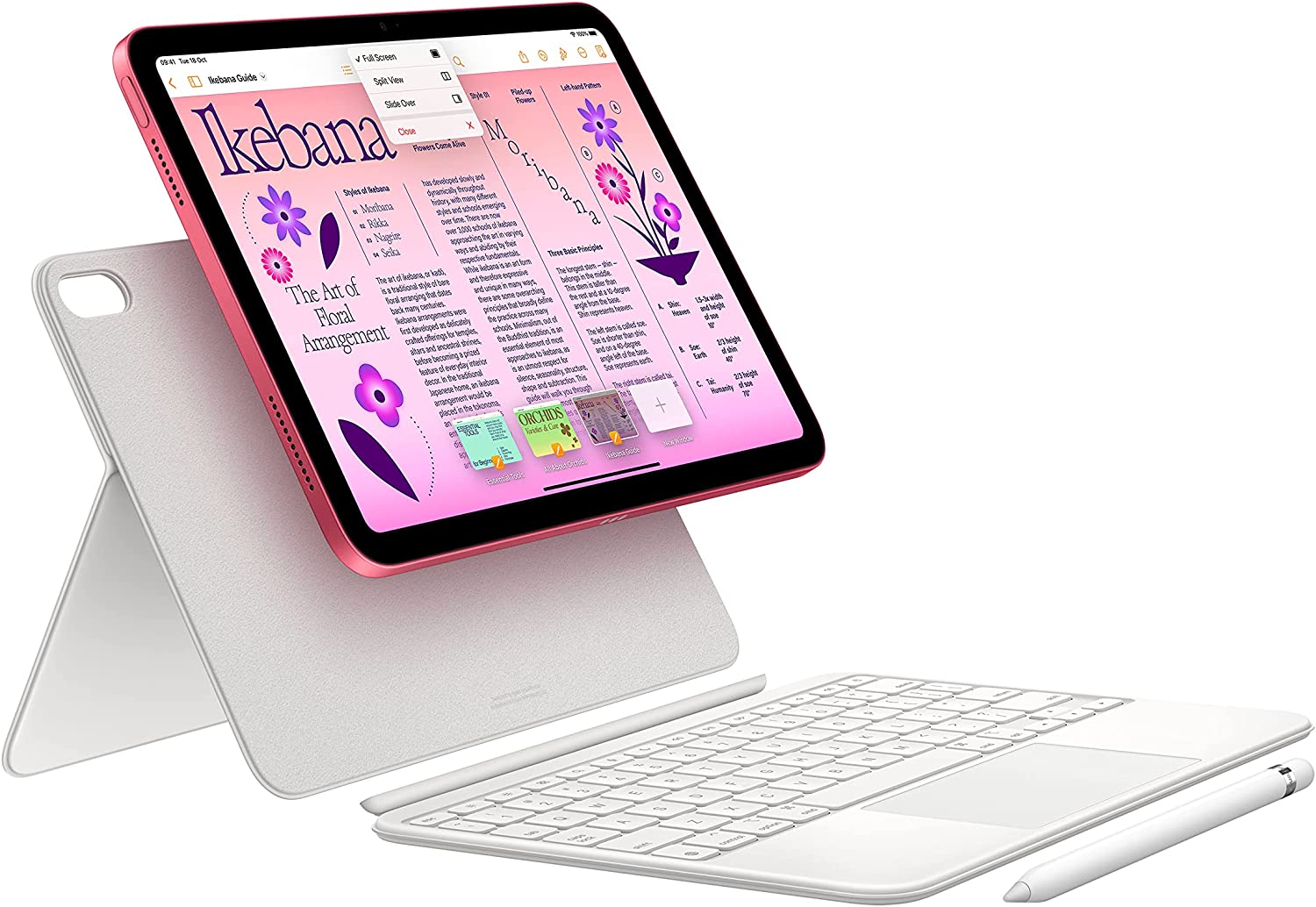 1. Samsung Galaxy Tab A8 10.5-inch
The affordable and most popular tablet from Samsung, the Galaxy Tab A8 comes with a 10.5-inch WUXGA TFT display with 1920 x 12oo pixel resolution. Key features include support for Dolby Atmos surround with its onboard speakers and octa-core processor. The limitations, as you will learn from budget tablets are the memory and storage. The Galaxy Tab A8 comes with only 3GB memory and 32GB storage. The onboard microSD card slot does help with the storage, supporting up to 1TB but this won't be any good for loading apps as it would be slower than the onboard storage.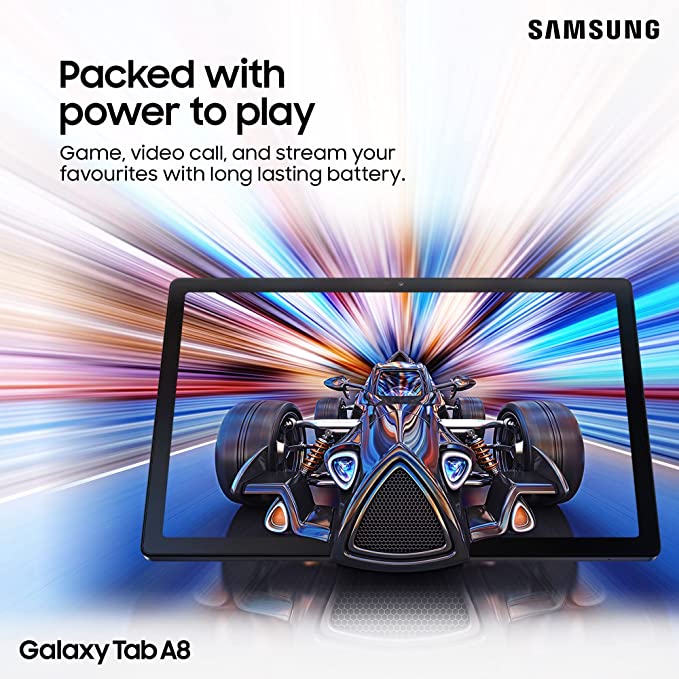 Samsung Galaxy Tab A8 Specifications
10.5-inch WUXGA TFT 1920 x 1200 pixels
2GHz Octa-core chip Unisco Tiger T618 12nm
3GB RAM, 32GB or 64GB storage. WiFi and LTE models available.
161.9 x 246.8 x 6.9, 508g
Samsung Galaxy Tab A8 on Amazon
2. Lenovo Tab P11 11.5-inch 2nd Gen – Best for Large Display & Fast Chip
This 11.5-inch tablet from Lenovo, the Tab P11 is powered by MediaTek Helio G99 processor with 6GB memory and 128GB UFS 3.2 fast storage. The 11.5-inch display is a QuadHD resolution IPS display pushing 2000 x 1200 pixel resolution at 400 nits brightness. Most importantly, the display is fast and supports 120Hz refresh rate, leaving out the tearing and lags.  Together with the octagon-core processor and fast WiFi 6E connection, you are guaranteed an immersive experience with xbox cloud gaming.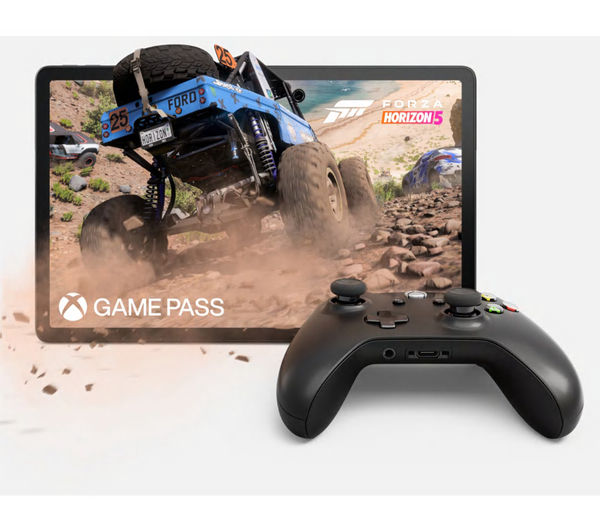 The Lenovo Tab P11 is not only the best budget tablet for big and high resolution display, it is also powerful enough to run games you find in the Google Play Store. Basic downloaded games will run without any hitch but graphic heavy and intensive games may lag. If you are new to the Helio G series chip, the performance is equivalent or faster than the Snapdragon 680. Here is a look at the benchmark scores on AnTuTu 9 and GeekBench 5 over at nanoreview.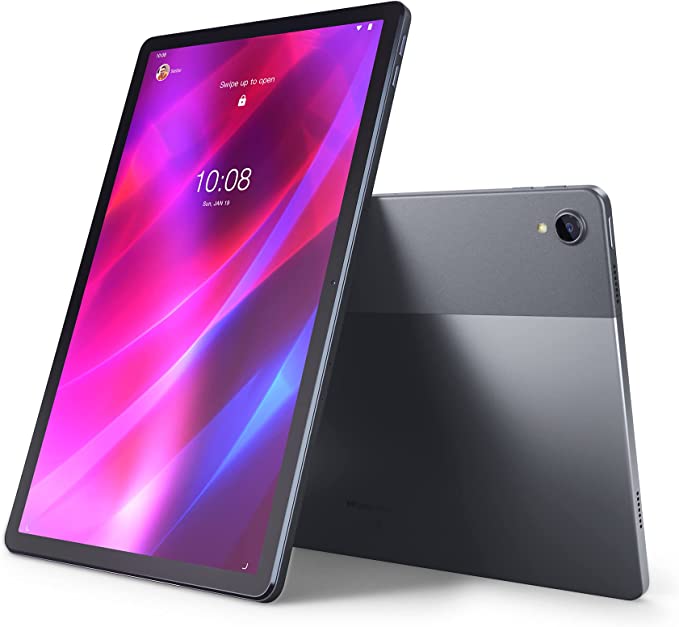 The smaller Lenovo Tab M10 Plus, also on our list, uses the G80 chip. Now, even that is powerful enough to run CoD mobile and games from the Google Play Store. Needless to say, the Tab P11 is flawless as a productivity device given its bigger display, ultra slim 7.4mm aluminium body and versatility.
Lenovo Tab P11 Specifications
11.5-inch QuadHD IPS display 2000 x 1200 pixels
MediaTek Helio G99 Processor
6GB memory 128GB UFS with microSD slot for expansion
Quad speakers Dolby Atmos
Up to 10 hours battery life browsing or video playback with 7700mAh battery
13MP AF with flash rear camera, 8MP FF front camera
7.4 x 269.1 x 169.4 mm (H x W x D), 520g
3. Lenovo Tab M10 Plus 10.6-inch
If you are after a budget tablet with Quad HD display that packs enough punch to also game on, the Lenovo Tab M10 Plus is for you. Costing less than half the iPad 10.9 2022, it is a real bargain. I would pick this over the Galaxy Tab A8 10.5-inch anyday. It even has double the storage at 128GB. Just don't fall for the cheaper Lenovo Tab M10 10.1-inch. Trust me, it's worth the extra for the Plus model. The screen packs 2000 x 1200 pixels and is accentuated with four speakers capable of Dolby Atmos.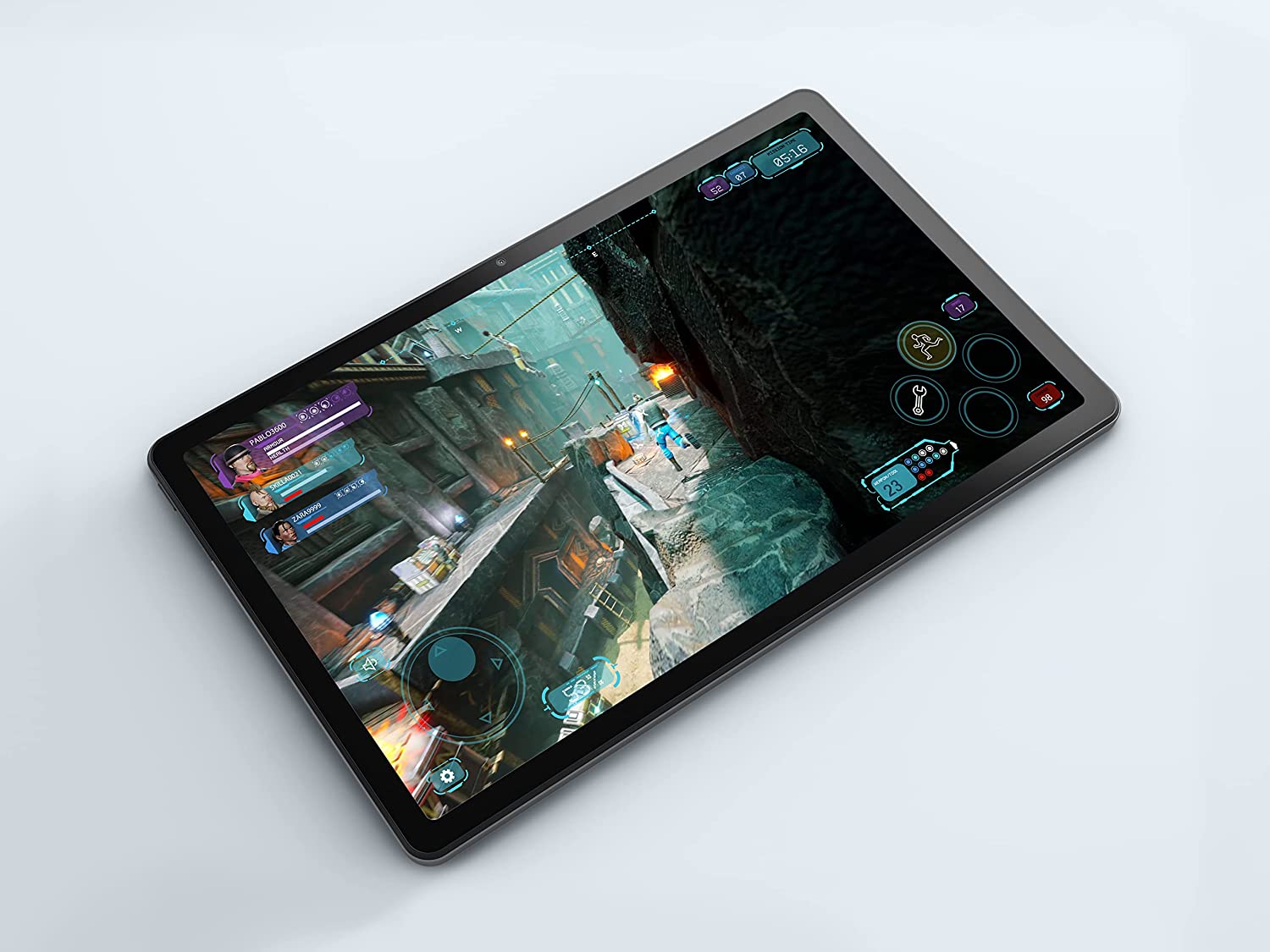 Currently in its third generation, the Tab M10 Plus is really thin in its fully aluminium body, measuring only 7.45mm thin and weighing just 465 grams. Unlike the other budget tablets here, it won't weigh you down. There are to different chips used to power the tablet depending on the LTE or WiFi only model. It uses Qualcomm's Snapdragon 680 4G (6nm) for the LTE model and Mediateck Helio G80 (12nm) for the WiFi only model. The later being more common.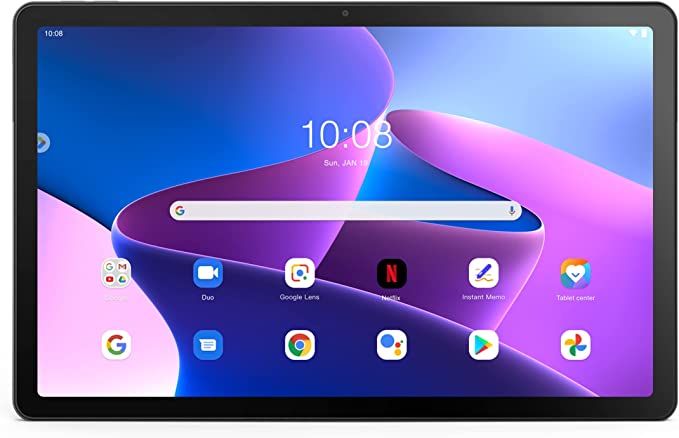 The Snapdragon 680 is of course faster and more efficient but not by miles. If you are serious about mobile gaming, head for the Snapdragon 680 model. It will let you play PUBG and Call of Duty mobile at up to 60FPS at medium or low resolution and over 60FPS playing Shadowgun Legends and World of Tanks Blitz. It can even handle Genshin Impact on low if you can stand playing at 26FPS. Again, it will set you back a bit more with the LTE model but you games will thank you.
Lenovo Tab M10 Plus 3rd Gen Specifications
10.61-inch Quad HD IPS LCD display 2000 x 1200 pixel resolution 400nits brightness

Snapdragon 680 or Helio G80

4GB memory and 64 or 128GB storage

Battery life:

Up to 14 hours

8MP FF front camera, 8MP AF rear camera
251.2 x 158.8 x 7.5 mm (9.89 x 6.25 x 0.30 in) 465g
4. Amazon Fire HD 10 11th Gen 2021 10.1-inch
A streaming tablet first, the Amazon Fire HD 10 still has enough power to pull off some basic games locally or stream graphic intensive games via game streaming platforms. It wouldn't be our first choice but at under 200, and sometime less when on offer, the Fire HD 10 is dirt cheap yet reliable and robust. You will have to get your games from the Amazon's own app store unless you install the Google Play Store using these steps. Just make sure you pick the right steps for your model.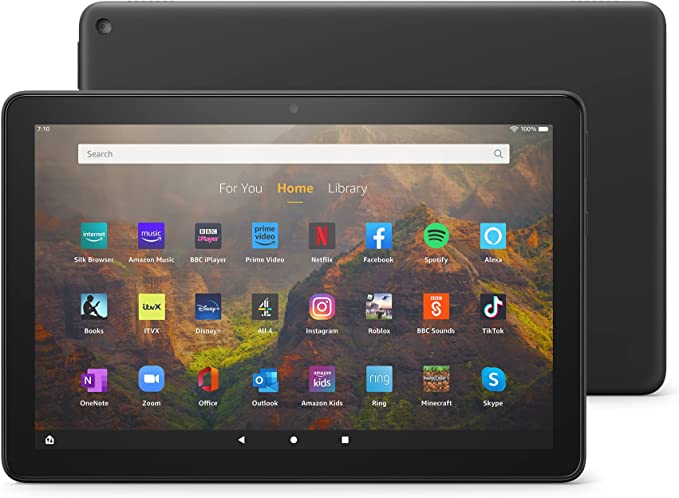 Once you get over that hurdle, or if you choose to stick with Amazon's App Store, the 10.1-inch tablet is available in four colours with a Full HD 1080p display that is bright enough to game on. The things that let it down apart from the expected moderate performer which is the Mediatek MT8183 Hello P60T chip are the limited 3GB memory and storage, 32 or 64GB. For the storage, after you take away OS and basic apps, all you are left with are 24.2GB or 55.0GB respectively. If this is your choice for a gaming tablet, consider the bigger 64GB option.
You can see some useful benchmark numbers for the Helio P60 chip on this comparison between the regular MT8183 vs the MT8183 Helio P60 over at notebookcheck.net.
Amazon Fire HD 10 11th Gen 2021 Specifications
10.1-inch IPS LCD 1920 x 1200 pixels
Mediatek MT8183 Helio P60T (12nm)
3GB RAM with 32GB or 64GB storage, microSDXC slot
5MP main and 2MP front cameras
247 x 166 x 9.2 mm (9.72 x 6.54 x 0.36 in), 465g
5. Apple iPad 10.2-inch 9th Gen
The entry level, previous generation iPad 9 with 10.2-inch Retina display is the cheapest iPadOS tablet that lets you access Apple's App Store and its games. Powered by the A13 Bionic chip, it is still powerful enough to push the frame rates of locally installed games. The iPad 10th generation gets the faster A14 Bionic chip, so this is just one generation behind. With 3GB memory and 64GB or 256GB storage, the iPad 9th gen is fast and responsive with a GPU to match that lets you play the latest titles. Grab the Apple Arcade game subscription and access over 200 games without any in-app purchases or ads. For gamer streamers, use the xbox Gaming Cloud to play the games you love on the iPad, including Fortnite.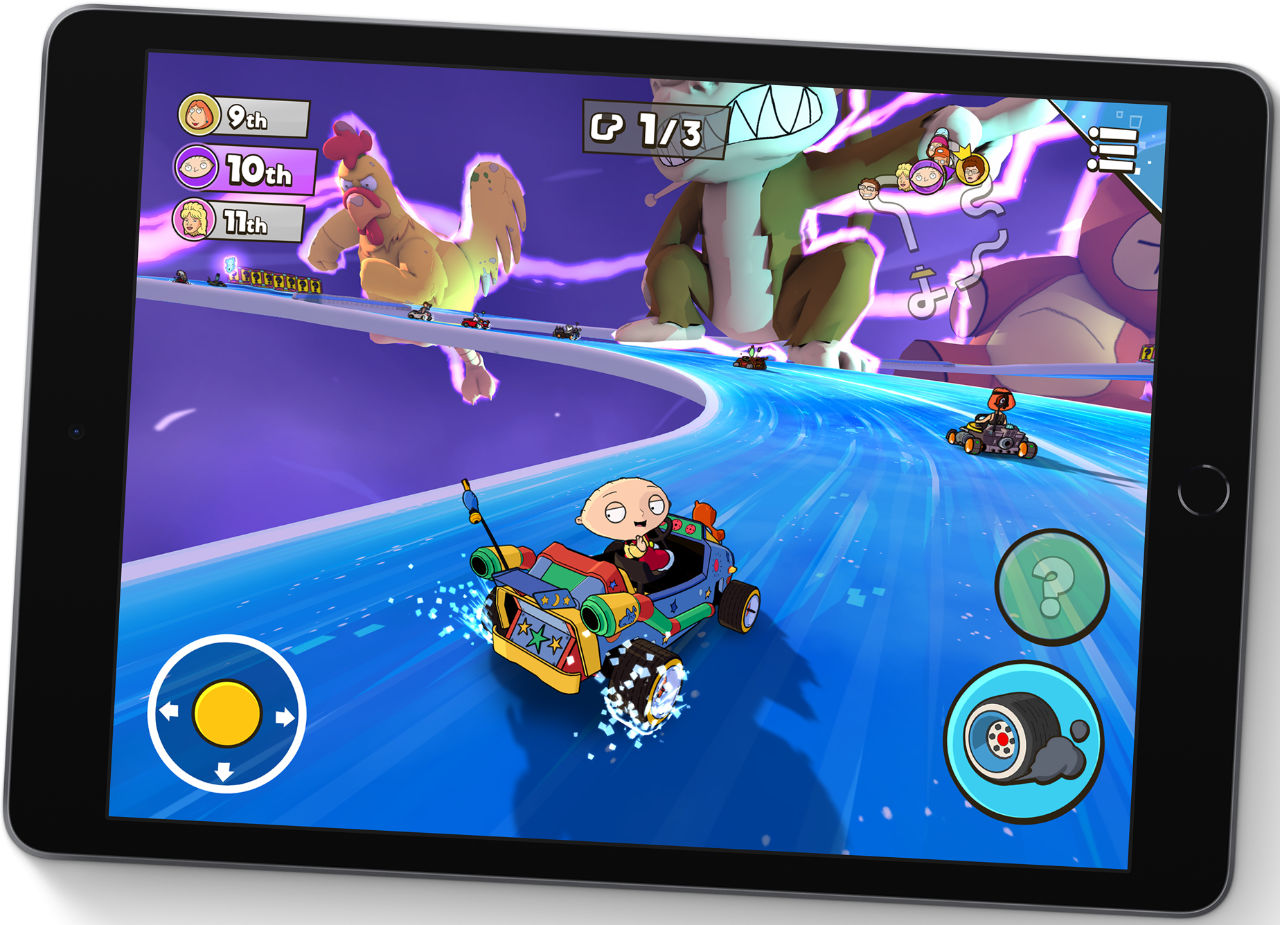 The iPad 9th gen even comes with an all new wide angle front facing camera that supports centre stage; panning and zooming automatically to frame the action during a video call or when creating your own video blog. Check out the video below where lctfix.net demos the iPad 10.2 (2021) 9th gen, loading and playing PUBG mobile.
Apple iPad 9th Gen 2021 Specifications
10.2-inch Retina IPS LCD 1620 x 2160 pixels 500nits
Apple A13 Bionic with 4 GPU core graphics
3GB RAM with 64GB or 256G storage
8MP rear and 12MP ultra wide front camera with centre stage
250.6 x 174.1 x 7.5 mm (9.87 x 6.85 x 0.30 in), 487g (WiFi), 498g (LTE)
Performance Benchmarks
AnTuTu: 617292(v9)
GeekBench: 3124 (v5.1)
GFXBench: 44fps (ES 3.1 onscreen)
Game Streaming Services
With a fast connection, your Android or iOS device can access games on game streaming platforms. A good streaming service is Xbox Game Pass Ultimate. You can access the games on the cloud gaming service via Android or iOS device by simply going to Xbox.com/play. For those exploring Game Streaming Services, here is a quick list for you. Some of these are restricted to PC with dedicated graphics only.
Xbox Game Pass Ultimate to access Gaming Cloud
Amazon Luna
Nvidia GeForce Now
Sony PlayStation Now
Shadow.Tech
AntStream