The freelance field is booming. More and more people are pursuing types of work that can be done anytime and from anywhere in the world. That's gig economy for you, freedom to choose where and when or how long to work without being bound to an office cubicle.
A career shift comes with a new set of concerns, chief of which is acquiring the right tools to do your work effectively.
It's generally recommended to have a work-centric space in your home – a whole office at best, or even just a dedicated worktable for peak focus and productivity. When working at home, it's even more crucial to draw a firm line between your work life and home life.
Once you have space, you have to fill it with things that are crucial for work. Maybe a desk organizer for pens and notebooks, some fun decorations for some levity, family pictures for inspiration.
But the most important part: the machine you will use for work.
Everything You Need to Know About Choosing a Laptop to Start Your Online Gigs.
Choosing the best work machine can be intimidating, especially if you're going to depend on it for your income in the long-term. The sheer amount of terminology can be difficult to grasp and it may not be the best choice to go into a computer store without knowing exactly what you want.
There are many types of freelance work too, and some of them require higher laptop power than, say, a regular student would. An aspiring video editor, photographer, graphic designer or web developer can technically work with the same laptop as a copywriter or data encoder, but it will become very difficult over time.
It's always best to be armed with information before making a decision. Read on for all the details you will need to make the best choice for you.
Windows or Mac?
The cheapest MacBook (13-inch MacBook Air) retails for $899. If that's out of your budget, then the decision is easy – it's all Windows for you.
Apple's prices are high for a reason. Their laptop builds are made to last longer and their performance is top-notch. If you explore high-end Windows laptops, their prices come very close to MacBook prices as well, and it will make the decision even more difficult.
Fortunately, all kinds of freelance work can be done on any kind of machine. Software incompatibility is a thing of the past, and all programs you may need for your freelancing career run beautifully on both Windows and Mac environments.
At the end of the day, it comes down to budget and preference. If you've been a long-time user of one operating system, it's a significant adjustment to switch to another.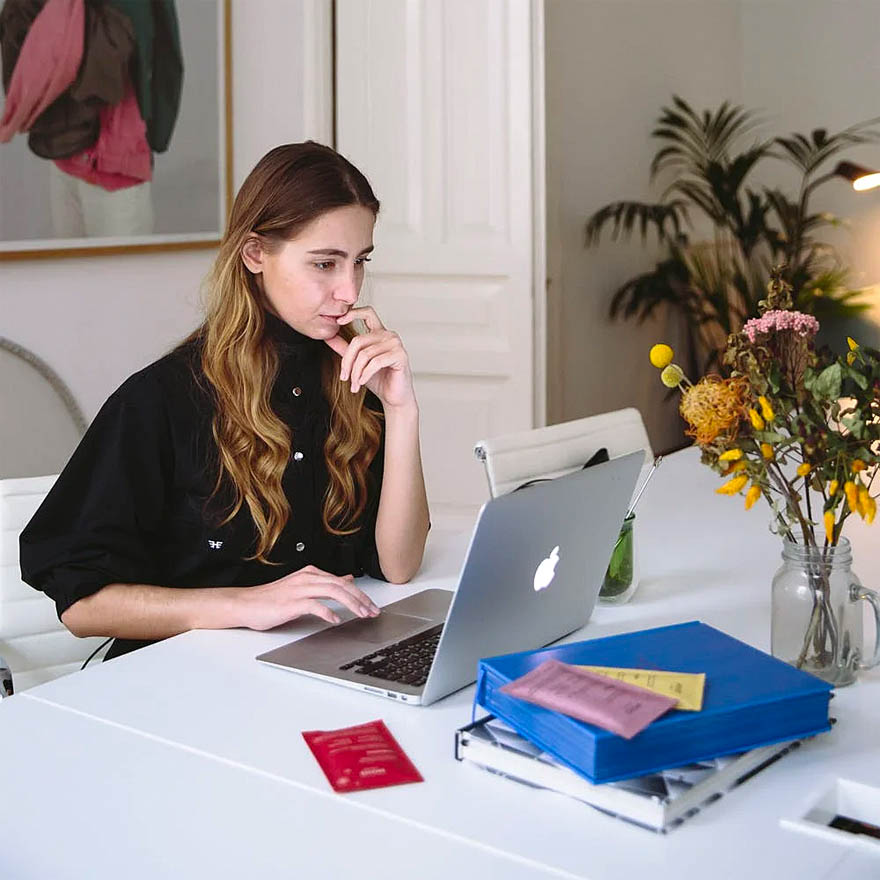 The Most Important Laptop Specifications
Here are some of the most important laptops specifications one should consider when choosing a laptop for freelancing. For the ultimate guide to choosing a laptop with the right specification for a freelancer, continue reading:
1. Memory (RAM)
Our recommended system memory sizes for a capable freelancer's laptop are:
Also known as RAM, the capacity in GigaByte is the measure of how much a machine can multitask.
This is an easy choice to make. A 4 GB laptop will struggle to handle 5 Google Chrome tabs + a Word document + playing a video all at once.
A laptop with 16 GB RAM is future-proof and will perform well with whatever software upgrades that will occur in the next 8-10 years. If you're a web developer, you probably already know that this is the amount of RAM you will need. If you're doing hours of video editing daily, this may be the best choice for you as well. If you are a graphic designer and photographer using layers and adding effects on Photoshop or Lightroom, you want the same too.
Otherwise, 8 GB of RAM is the best choice for a freelancer in any field. The performance will be smooth even as you open your 50th browser tab along with office applications and Zoom plus your time tracker.
2. Processor
Some mainstream and more capable processors from Intel and AMD for freelancers are listed below:
Intel i5, i7, and i9
AMD Ryzen 5, 7, and 9
Processing power goes hand-in-hand with RAM in providing smooth performance day in and day out. This is where it gets a bit tricky. Intel and AMD processors have multiple generations out in the market at any given time and it can be difficult to differentiate among them, let alone rank their performance quality.
The good news is, you can't go wrong with a processor that's been launched within the last 2 years. A quick look at Wikipedia will show you the exact names and release dates, and it will be up to you to decide what the best choice is for your budget.
For example, a laptop with AMD Ryzen 5 5600X released in 2020 will likely perform better than one with Intel i7-7700K released in 2017.
Freelancers who do heavy graphic work should get at least a Ryzen 5 or an Intel i7. An additional consideration would be the graphics card. Typically, laptops come with embedded graphics adapter. For extra graphic performance, choose one with discrete graphics and dedicated graphic memory.
We have left the budget processors out of our recommendation. Processors such as the Intel Celeron, Intel Pentium, AMD Athlon and AMD A-series are designed for light tasks and basic computing.
Note that at the time of writing, the latest Intel offerings are based on the 10th generation processors, while the latest AMD offerings are based on the 4000 and 5000 series processors.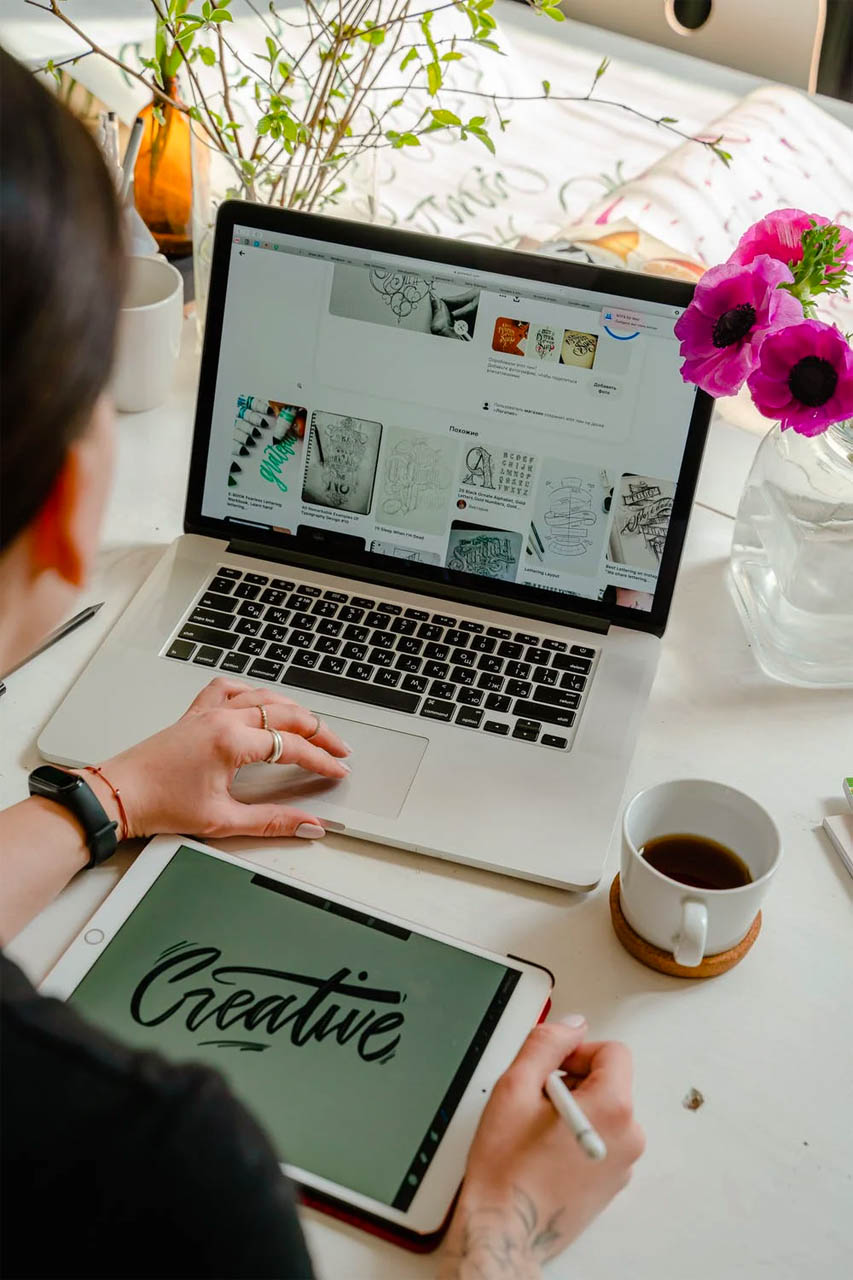 3. SSD Storage
Our recommendation for freelancers is to go for fast SSD storage with at least 256GB storage capacity. If you require more storage, you may consider laptops with dual storage; SSD and HDD combined. For most power users, a 512GB SSD would suffice.
This is another easy one. There is no reason to settle for standard hard drives in 2020. Solid-state drives (SSDs) are exponentially faster at reading and writing data. Once you've used a laptop with an SSD, there's no looking back.
Laptops with SSDs are a bit more expensive, but they are absolutely worth the price. Budget and mid-range offerings are 256 GB but it's too easy to fill that up with software installations and a handful of HD videos. 512 GB makes for good, future-proof storage, and 1 TB is a dream if it's within your budget.
You should invest in a good-sized external storage drive as well. Regularly backing up your files is good practice, no matter what industry you're in. You can get 1 TB of external SSD storage for as low as $120.
4. Screen Size/Portability
We recommend a laptop with at least a 13-inch display with Full HD resolution. If portability is a priority, consider laptops that weigh under 2kg.
A laptop's display size is of course most crucial for freelancers doing heavy graphics work. Laptops with 16- or 17-inch screens are invariably more expensive. If you get to the point of really needing more screen real estate, it may be better to invest in a separate monitor. Still, there is a place for 16-inch and 17-inch laptops for those who want a full desktop experience on the go.
For all other freelancers, 13-inch is a good size for any kind of work. Anything smaller might feel a bit cramped and uncomfortable to look at for extended periods.
Portability is not a major concern if you're working from home with no real intention to work in coffee shops or to take your laptop out for meetings and conferences. But for the mobile freelancer, a 1.2 kg machine will feel lighter in the hand and would be a much better choice than a 2.5 kg gaming behemoth.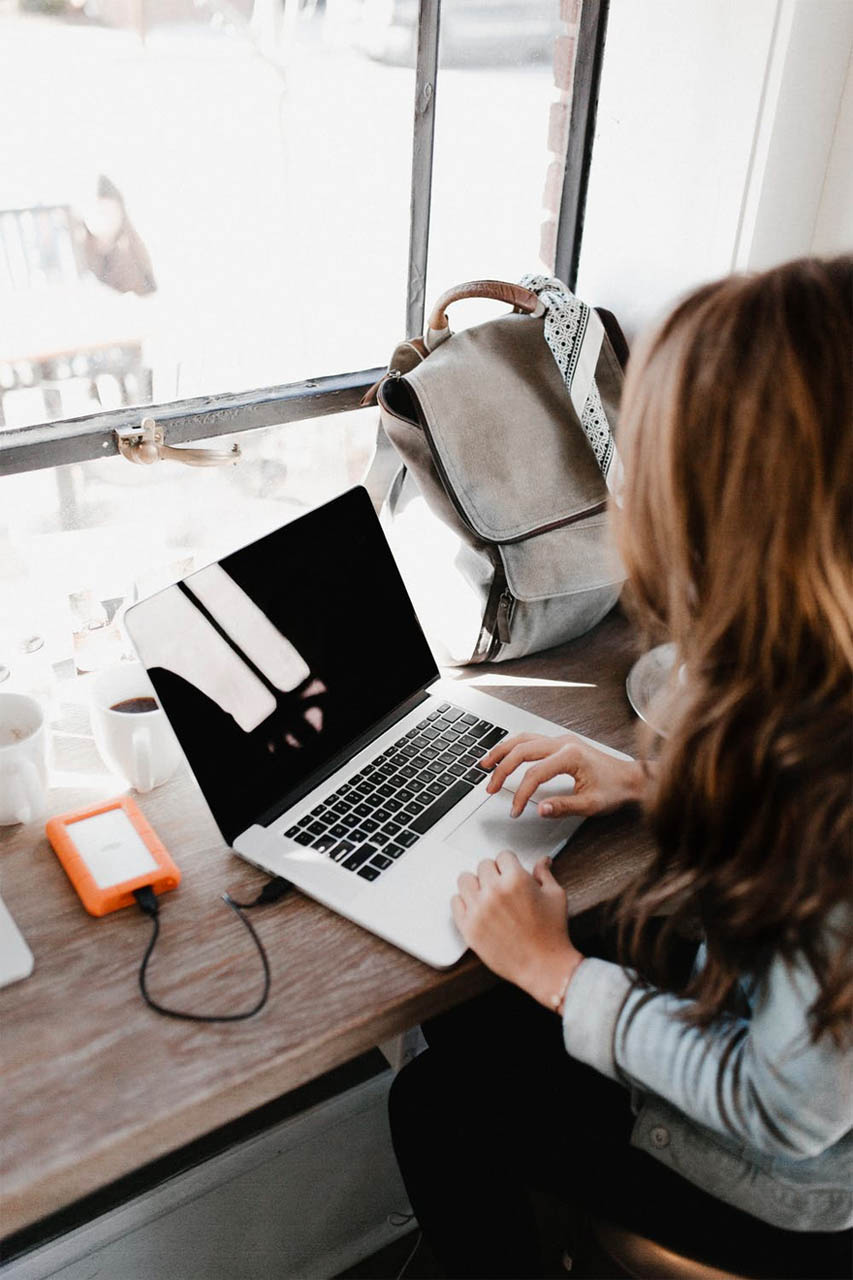 5. Peripherals
Know that you will be spending a lot of time on your laptop, so investing in the following will inadvertently make your easier
Dual monitors
External keyboard
Ergonomic mouse
Portable display
Port replicator
Desk and ergonomic chair
Once you've been freelancing from home for several days, you will quickly realize that just having a laptop may not be enough.
It's much more ergonomically sound to work with some peripherals. The best work set-up puts your elbows at 90 degrees, tucked close to your sides, with your wrists at a neutral position.
Anyone who mainly types while working may find it necessary to get a separate keyboard. Laptop keys are much smaller and a bit cramped compared to a standard keyboard. Mechanical keyboards are mainly used for gaming, but they can be great for regular typing too. They have spring-loaded switches that provide more direct feedback compared to regular membrane keyboards.
An ergonomic mouse is a great partner for a separate keyboard. It can keep the hand in a much more natural position, alleviating pain, and reducing the risk of stress injuries.
Dual monitors are known to increase productivity. Two displays allow for much easier multitasking and maintaining focus. This is the best setup for graphics-heavy work but freelancers doing basic office work will find it helpful as well.
Top 5 Laptops for Freelancers
With all that said, here are a few great choices for laptops for freelancers:
The best, most affordable MacBook (from $899)
13.3-inch screen Retina display
Intel Core i5 Processor Quad-core
8 GB RAM
512 GB SSD storage
Up to 12 hours battery life
Magic Keyboard
1.29 kg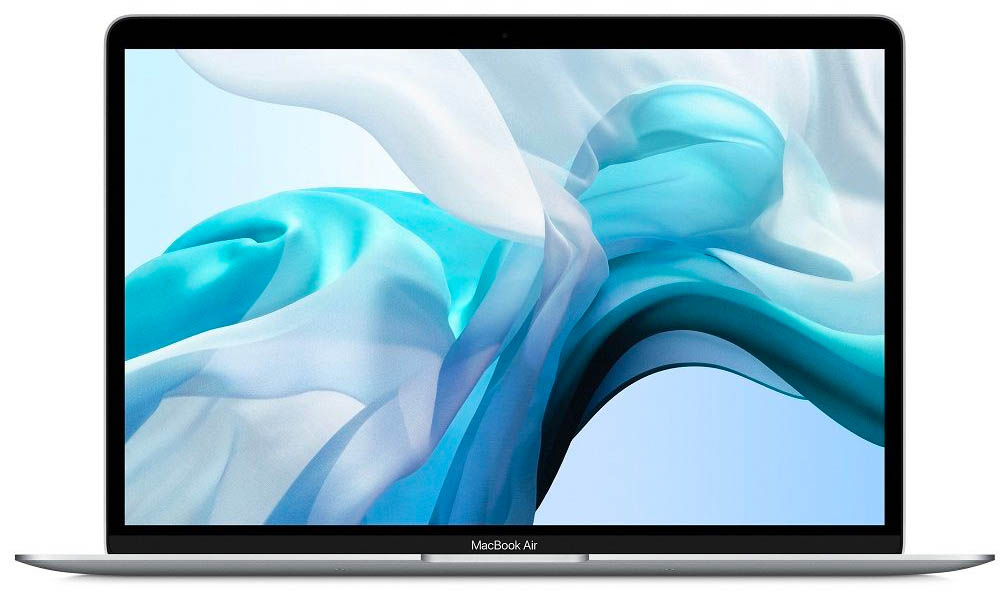 Still the most affordable MacBook, now with new Apple Silicon (from $999)
13.3-inch screen Retina display
Apple M1 chip with 8-core CPU, 8-core GPU, 14-core Neural Engine
8GB unified memory
512GB SSD storage
Up to 18 hours battery life
Magic Keyboard
1.29 kg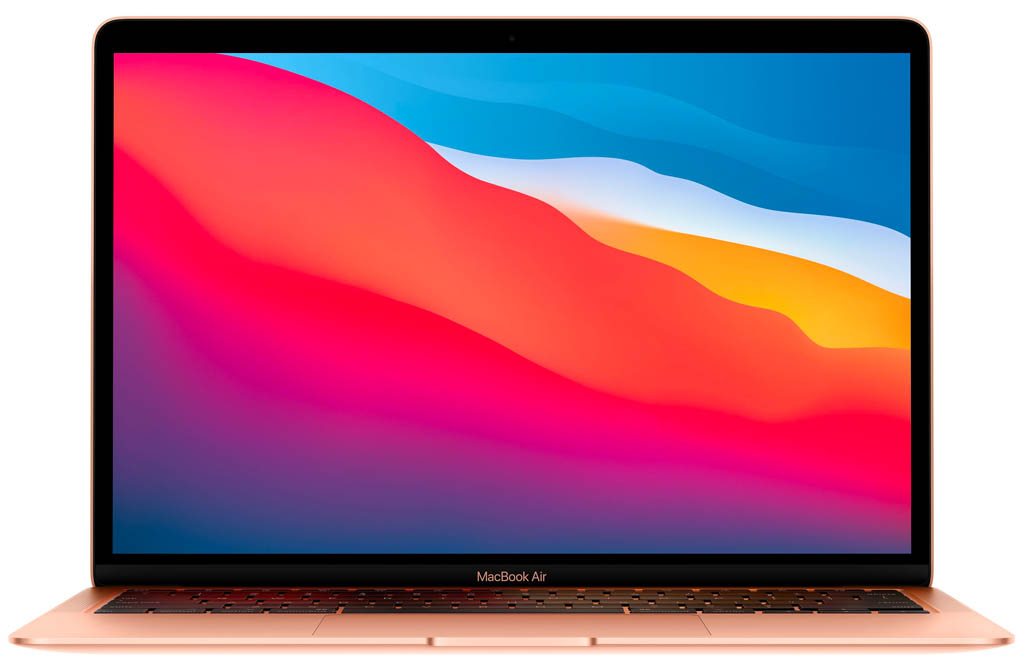 High-end and the best quality Windows machine (from $999)
10th Gen Intel Core i5 or Core i7 processor
13.3-inch InfinityEdge display touchscreen
8 GB RAM
256 / 512 GB SSD storage
Backlit keyboard with fingerprint reader
12.5 hours of battery life
1.23 kg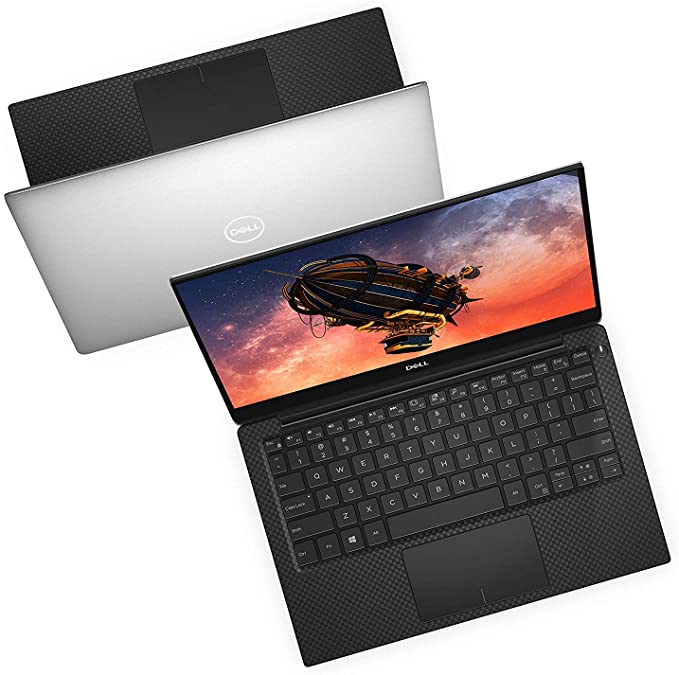 Mid-range laptop with high-end specs ($624)
AMD Ryzen 7 4700U processor
8 GB RAM
512 GB or 1TB SSD storage
Backlit keyboard
14-inch IPS LCD Full HD display
11.5 hours of battery life
1.21 kg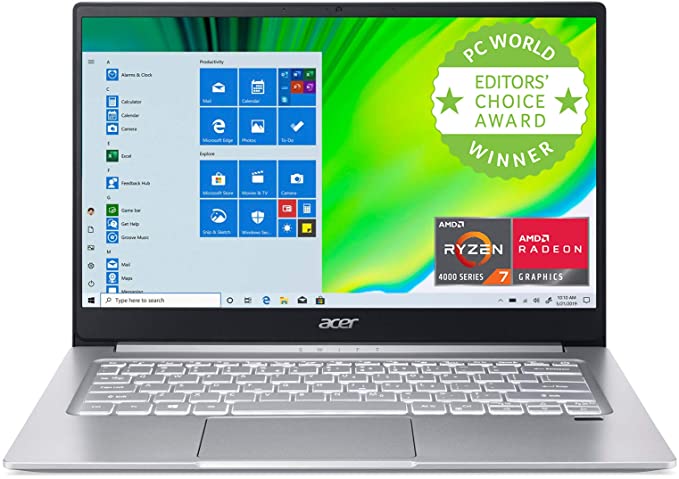 Best full size laptop with 15.6-inch display ($689)
10th Gen Intel Core i5
15.6-inch Full HD NanoEdge bezel display
8 GB RAM, 512 GB SSD storage
Full-size, backlit keyboard
Up to 8 hours of battery life
Durable aluminum unibody
1.7 kg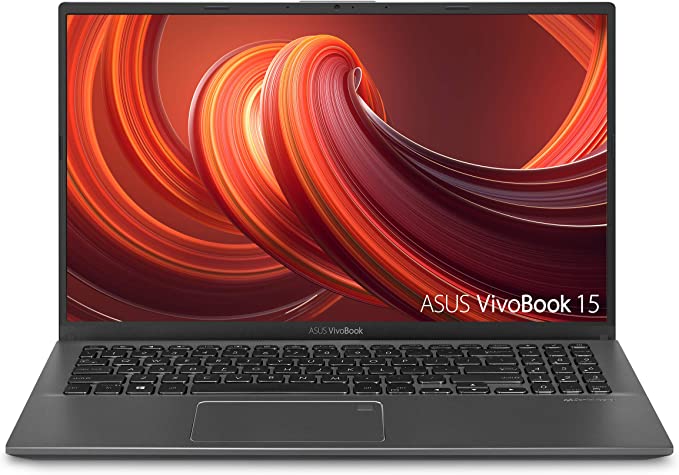 Best for flexibility and portability ($650)
10th Gen Intel i5-1035G1
14-inch Full HD touchscreen display
8 GB RAM, 256 GB SSD storage
2-in-1 laptop that can convert into a tablet
Ultraportable 1.5 kg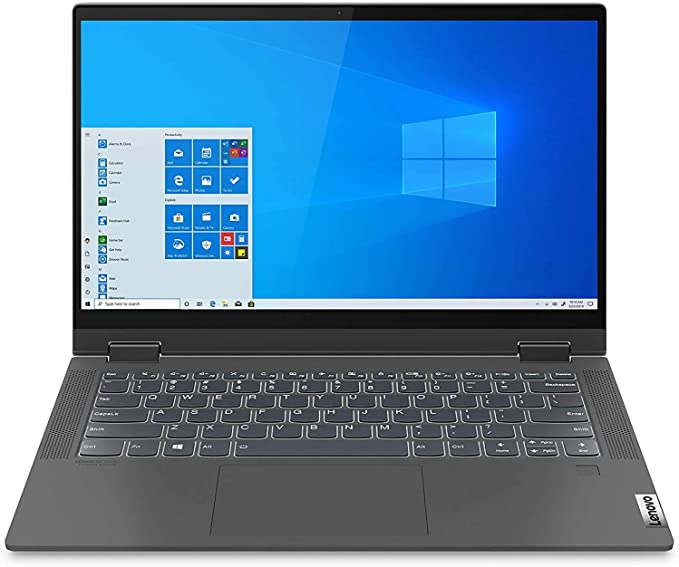 A Work Laptop is Not Something You Want To Skimp On.
When researching laptops, looking at their prices can be overwhelming and it can be tempting to settle for something that's being sold for cheap. Spending a large amount of money may feel like an unnecessary splurge. But this is a machine that will fuel your income for a long time, something you will use for hours and hours on end.
The biggest names in the industry are big for a reason – they build high-quality laptops and their after-sale support is more dependable. High-end hardware lasts for a onger time and can easily take on daily heavy use. Professional-grade software security provides top tier protection from millions of viruses and other kinds of malware that are all over the Internet. A future-proof laptop can last you up to 10 years or more, and by then you may not even remember how much money you spent on it.
Buying a basement-priced machine with questionable build, little to no security, and probably no one to turn to when something goes wrong is not a risk you should take.
When you're a freelancer, you bet on yourself. You should bet on a great machine, too. It is worth the investment.
Edited by Samuel J. Tan