The OnePlus Nord series cater to the mid-range and budget end of the smartphone market leaving the original OnePlus series to serve the high-end segment. This is the same with Samsung where the Galaxy A series is their answer to mid-range and low cost handsets while the Galaxy S series are their premium handsets. We look at two mid-range phones, the Galaxy A53 5G vs the Nord 2T 5G from the companies in this in depth comparison.
Both priced to compete, the OnePlus Nord 2T 5G and Samsung Galaxy A53 5G were released around the same time in 2022. Here is how they compare spec-for-spec in our Samsung Galaxy A53 vs OnePlus Nord 2T comparison.
1. Display
Samsung wins hands down with the 6.5-inch FHD+ Super AMOLED display. The 6.5-inch Infinity-O display comes with a round cut-out for the front facing camera. And before you dish the black dot of oblivion, it is so small, you hardly notice it after a while. Plus, the panel is fast with up to 120Hz adaptive refresh rate for super smooth scrolling, and given that it is an OLED panel, you get deep black, vivid colour and high contrast and a maximum brightness of, wait for it… over 830 nits.
Both phones share the same resolution at 1080 x 2400 pixels. The screen on OnePlus Nord 2T is a smidge smaller at 6.43-inch. Even with the phone side by side, you can hardly tell. While OnePlus also chooses an OLED display for their unit, it has a slightly lower refresh rate of 90Hz. Again, in actual use, you can hardly tell as video and scrolling will appear just as smooth. It also comes with a round cut-out to house the front facing camera found near the top left corner in portrait mode. The panel does support sRGB and Display P3 colour coverage with HDR10+ certification for dynamic range just like the Galaxy A53 G5 but only manages 600 nits peak brightness.
Both displays are protected with Corning Gorilla Glass 5.
OnePlus Nord 2T 5G: 6.43-inch AMOLED, 90Hz, HDR10+ 1080 x 2400 pixels, 20:9 ratio
Samsung Galaxy A53 5G: 6.5-inch SuperAMOLED, 120Hz, 800nits 1080 x 2400 pixels, 20:9 ratio
Winner: Samsung Galaxy A53 5G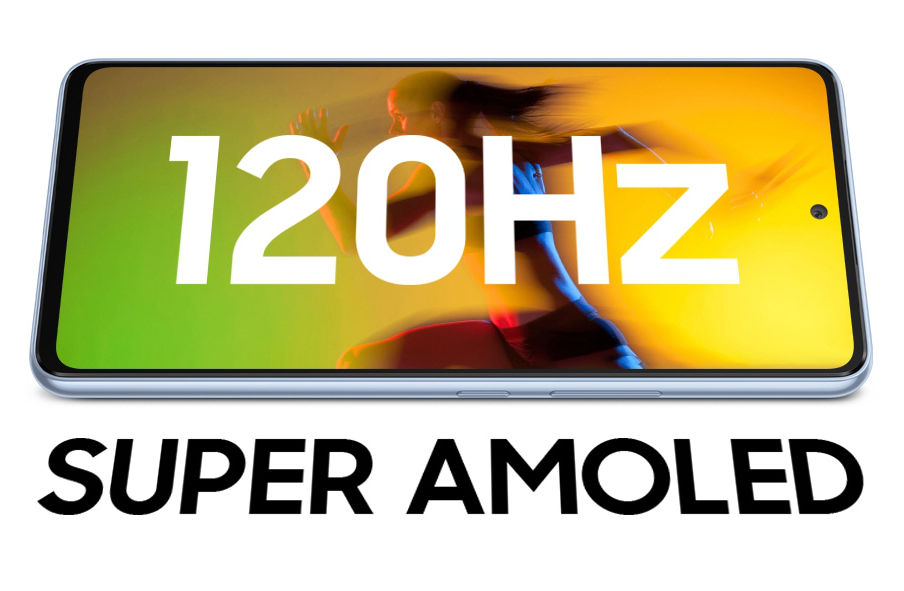 2. Cameras
Next we take a look at what really matters to most people when it comes to smartphones, comparing Samsung Galaxy A53 vs OnePlus Nord 2T optical capabilities.
Samsung Galaxy A53 5G
Starting with the rear cameras, Samsung again has the upper hand here, with four camera sensors. Okay, so the fourth sensor is more of a depth sensing 5MP F2.4 camera. Having it there helps make capturing images with the other cameras even better. The main camera comes with a big 64MP F1.8 sensor with Optical Image Stabilisation. Then there are the Ultra Wide 12MP F2.2 Camera and a Macro 5MP F2.4 camera. For the front selfie camera in the O cut-out, you have a 32MP F2.2 camera. The cameras are great for capturing photos and vides in low light and you can always reply on AI Image Enhancer to automatically enhances the photos. That same AI pools together the images from the depth camera to capture the best portrait photos complete with Bokeh, blurred background and facial enhancement.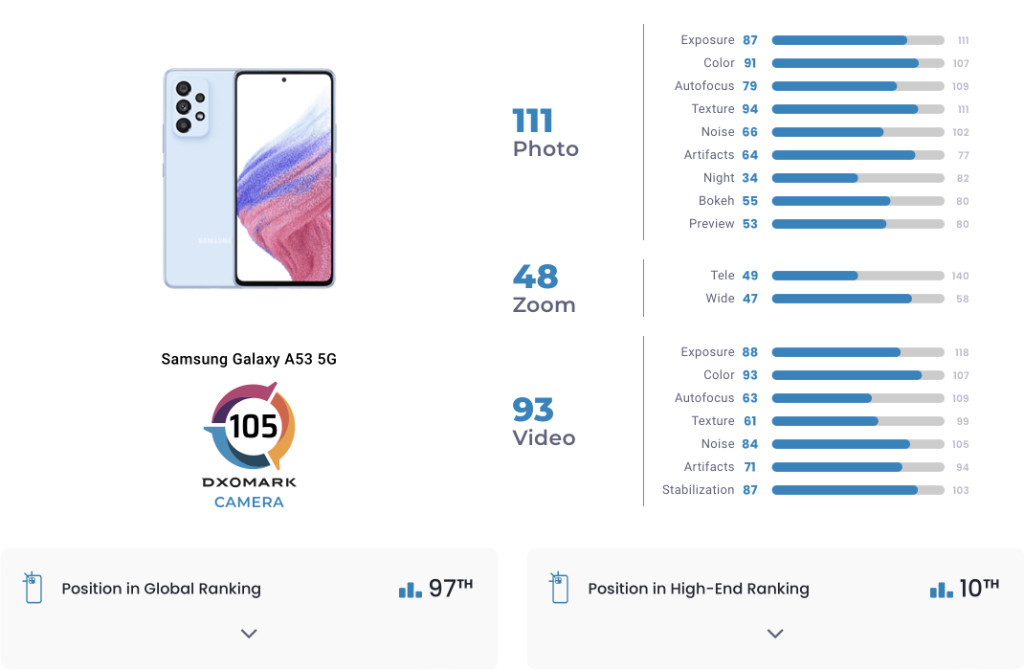 OnePlus Nord 2T 5G
Instead of four sensors, the Nord 2T 5G only has three cameras for its main shorter. The main camera is a 50MP F1.88 from SONY (IMX 766) with OIS. Then there is the 8MP F2.2 Ultra-Wide camera with EIS and 2MP F2.4 mono depth sensor. These rear cameras are arranged in two clusters with dual flash, one near each cluster. The flagship Sony IMX766 sensor will pick up 56% more light great for low light shooting. And like the AI in Samsung, Dimensity's image processing engine pull the same AI tricks too on the captured images. Plus, an enhancement offered by Sony's DOL-HDR technology, the camera will cope with shooting in backlit environment, ensuring the subject stays lit day or night. For the front camera, it also features a 32MP camera in the pin hole, the same camera found in their flagship OnePlus 10 Pro.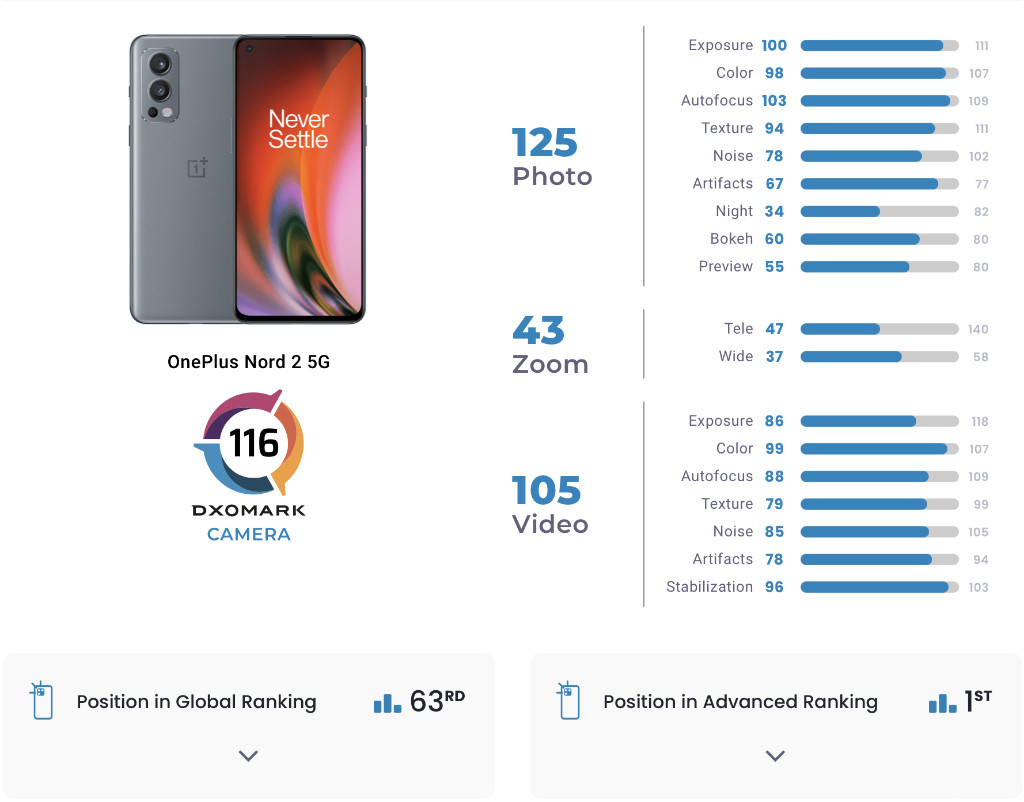 But let's cut to the chase and leave the heavy lifting to professional. And, by that we mean the good people at DXOMARK. The cameras on Nord 2T 5G scored a respectable 116 rating putting it on the 63 spot globally at the time of writing. The Galaxy A53 5G on the other hand only scored 105 points putting on the 97th spot globally at the time of writing. This puts OnePlus Nord 2T 5G's cameras on a considerable lead.
Winner: OnePlus Nord 2T 5G
3. Performance
No Samsung Galaxy A53 vs OnePlus Nord 2T comparison is complete without real benchmark numbers to gauge their performance. For day to day use to the average user, both phones will have enough power to take you through any task and app you can think to run on the devices. However, when it comes to gaming, there are three things to watch out for; heat management, processor, memory and battery life. We will take a look at battery life later. As for performance, here are the results we found from GeekBench 5 and AnTuTu v9 benchmarks.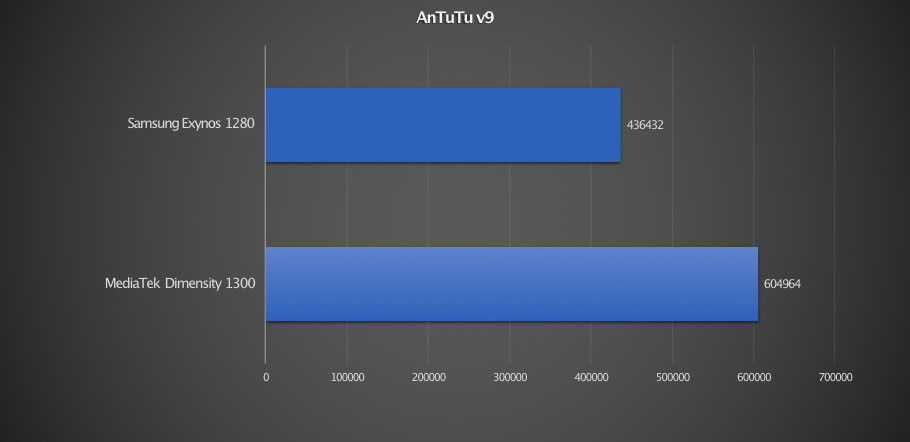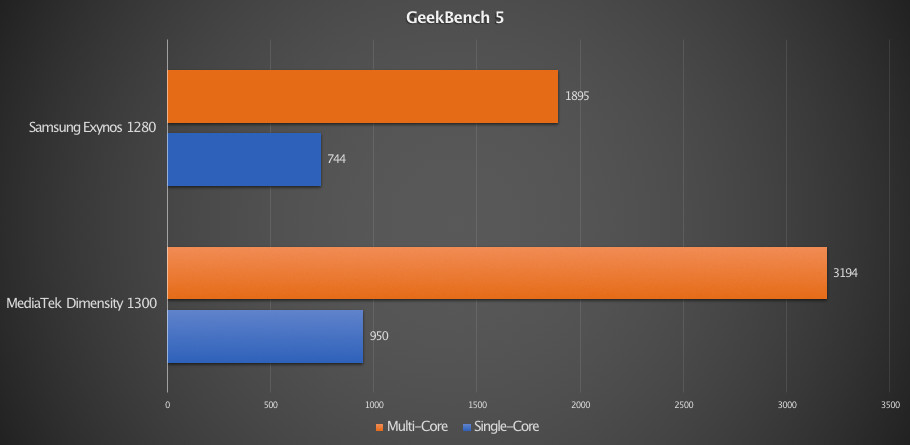 OnePlus Nord 2T 5G benchmark results from here and Samsung Galaxy A53 5G result from here.
The Nord 2T 5G with its MediaTek Dimensity 1300 is the clear winner here even through it came up short on OnePlus's claimed 699576 score on AnTuTu.
OnePlus Nord 2T 5G: MediaTek Dimensity 1300 Octa-Core
Samsung Galaxy A53 5G: Samsung Exynos 1280 Octa-Core
Winner: OnePlus Nord 2T 5G
4. Memory and Storage
It is pretty standard theses days for smartphones to come with a starting option of 128GB storage and 6GB RAM memory especially in the mid-range segment. The OnePlus Nord 2T 5G goes one up with a starting option of 8GB + 129GB. The other options are 12GB RAM + 256GB storage for Nord 2T 5G and 8GB RAM + 256GB storage for Galaxy A53 5G. Although in some market different storage and memory options are offered. Samsung does mention the use of virtual memory but nothing can beat real memory. However, if you intend to carry a lot of data and apps, the Galaxy A53 5G supports microSD cards in the shared SIM slot.
OnePlus Nord 2T 5G: 128GB 8GB RAM, 256GB 12GB RAM
Samsung Galaxy A53 5G: 128GB 4GB RAM, 128GB 6GB RAM, 128GB 8GB RAM, 256GB 6GB RAM, 256GB 8GB RAM
Winner: OnePlus Nord 2T 5G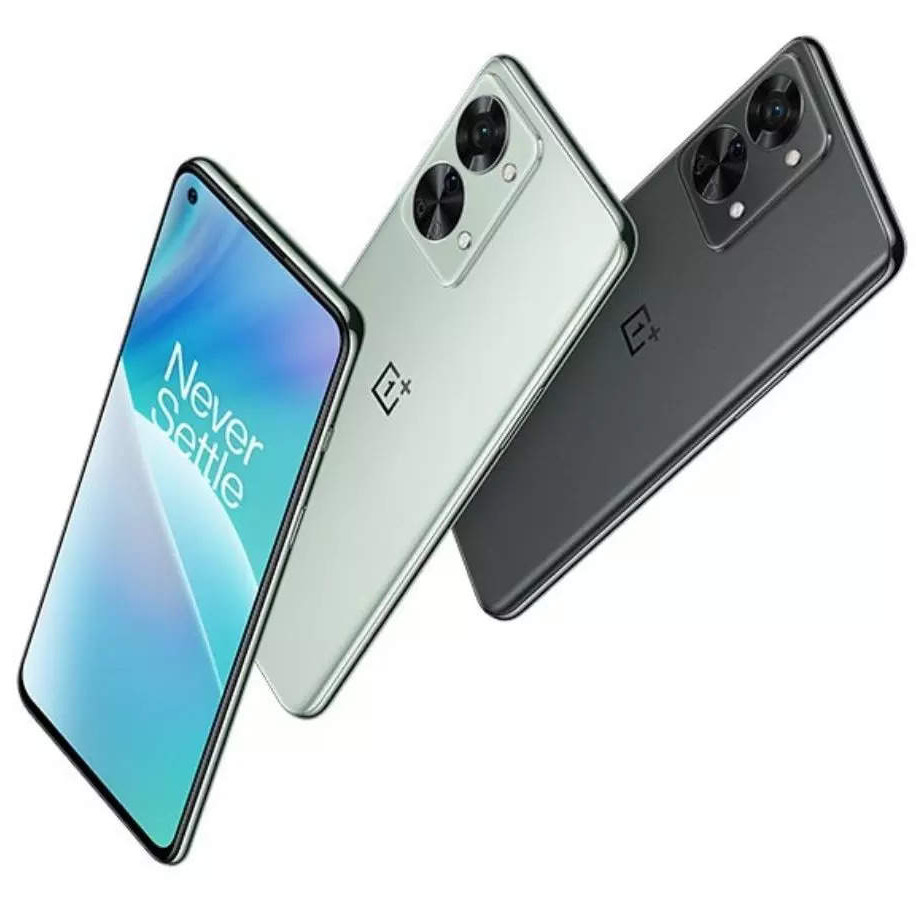 5. Battery Life
With a super efficient 5nm octane-core chip and power management, the Samsung A53 5G can manage up to 2 days battery life on average use, 2 hours 1 day to be precise. The good people at expertreviews puts the OnePlus Nord 2T 5G battery life at nearly 24 hours (23hrs 35mins) long enough for you to get home and pick up again. Still, nothing beats two whole day of battery life, kudos to Samsung.
OnePlus Nord 2T 5G: one days
Samsung Galaxy A53 5G: two day
Winner: Samsung Galaxy A53 5G
6. Charging
Nord 2T 5G supports super fast charging with 80W SuperVOOC power supply. It is even faster than their own Warp Charge 30T used on the OnePlus Nord. This will charge up the 4500mAh in a quick 15 minutes. It is able to do this by splitting the battery down the middle and charging the 2250mAh cells simultaneously. On the other hand the Galaxy A53 5G with its 5000mAh only support 25W fast charging. This will charge the phone up to 80% in 57 minutes and up to 100% in 1 hour 43 minutes. It is worth noting that while it supports 25W fast charging, the adapter is not in the box. OnePlus however is more generous and has included the 80W SuperVOOC power adapter and iconic red Type-C cable in the box.
OnePlus Nord 2T 5G: 80W SuperVOOC fast charging 4500mAh
Samsung Galaxy A53 5G: 25W fast charging 5000mAh
Winner: OnePlus Nord 2T 5G
7. Water and Dust Penetration
How do these phones stand up to water and dust. The Samsung A53 5G is IP67 rated for water and dust-resistance. The keyword here is resistance. It will withstand spill, splash and even dunked in 1m of fresh water for up to 30 minutes. Unfortunately, no such luxury with the Nord 2T. The handset is not IP rated and is not waterproof unlike its flagship OnePlus 10 Pro that is IP68 rated. For most of us, this is not likely to be a problem, unless your work calls for being near bodies of water often.
OnePlus Nord 2T 5G: NA
Samsung Galaxy A53 5G: IP67
Winner: Samsung Galaxy A53 5G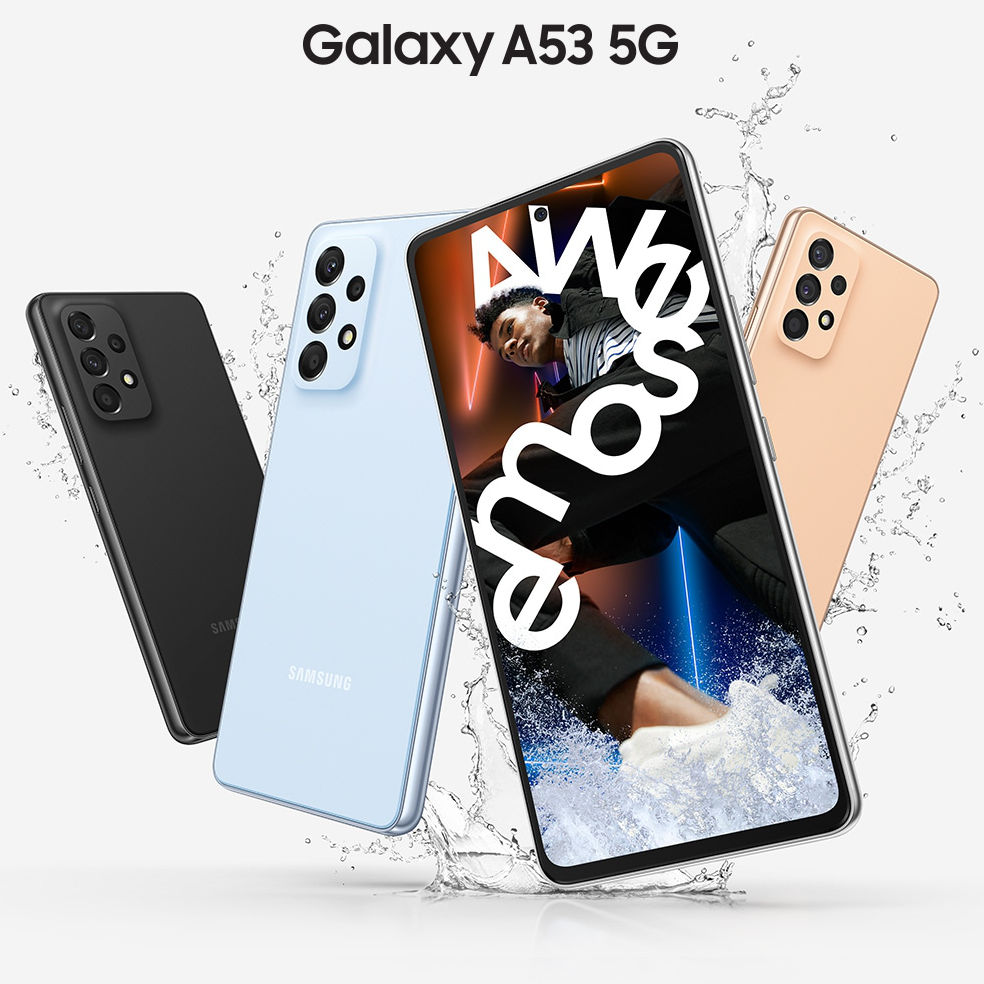 8. Sound
Both devices have dual stereo speakers. For the Samsung A53, the speakers are firing from other end of the device, so in landscape it can produce and immersive and spatial sound experience with support for Dolby Atmos. The Nord 2T stereo speakers are customised Dirac drivers offering strong bass and treble but no support for spatial audio or Dolby Atmos.
OnePlus Nord 2T 5G: Dual Stereo Speaker
Samsung Galaxy A53 5G: Dual Stereo Speaker with Spatial Audio and Dolby Atmos
Winner: Samsung Galaxy A53 5G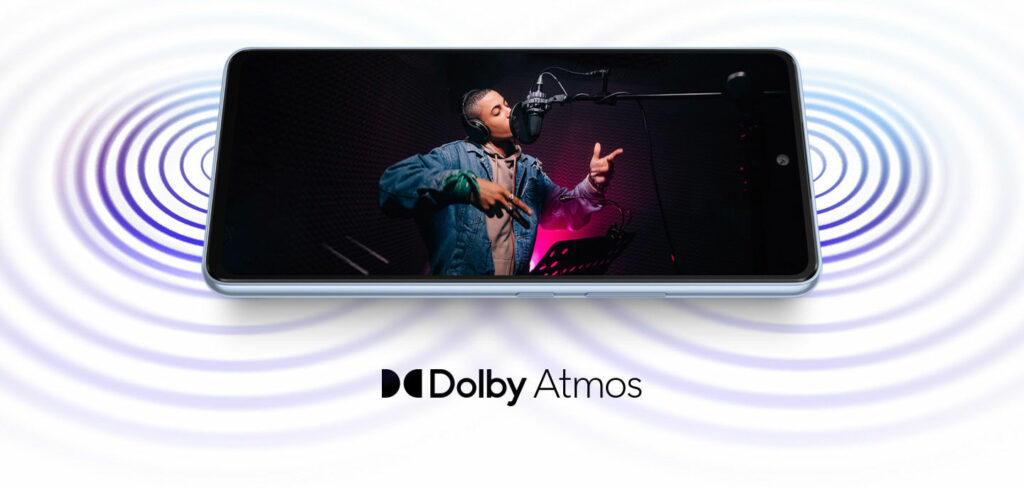 9. Fingerprint sensor
Both phones feature built-in on-screen optical fingerprint sensor.
OnePlus Nord 2T 5G:
Samsung Galaxy A53 5G:
Winner: Draw
10. Dimensions and Weight
The Galaxy A53 is slightly taller and wider but just ever so slightly slimmer. This is due to it having a slightly bigger display. While the Nord 2T is the bigger and heavier of the two, it is unlikely that one can tell. The differences are really very marginal.
OnePlus Nord 2T 5G: 159.1 x 73.2 x 8.2 mm (6.26 x 2.88 x 0.32 in) 190 grams
Samsung Galaxy A53 5G: 159.6 x 74.8 x 8.1 mm (6.28 x 2.94 x 0.32 in) 189 grams
Winner: Draw
Final Thoughts
When you consider Samsung Galaxy A53 vs OnePlus Nord 2T, both phones have their own merits so it all boils down to what you care more. If you like a reliable phone with good display, adequate performance and amazing battery life, then the Samsung Galaxy A53 is for you. Being IP rated also gives you the peace of mind and the cameras aren't too bad either. If you are looking for the best performance, great cameras and super fast charging then Nord 2T is your handset. OnePlus's even promise that the Nord 2T will receive two major Android updates for its custom OxygenOS 12.1 and three years of security updates. Let us know what you think, which of these are the better phone in the comments below.
| | | |
| --- | --- | --- |
| | Samsung Galaxy A53 | One Plus Nord 2T |
| Display | 1 | 0 |
| Cameras | 0 | 1 |
| Performance | 0 | 1 |
| Memory and Storage | 0 | 1 |
| Battery Life | 1 | 0 |
| Charging | 0 | 1 |
| Water and Dust | 1 | 0 |
| Sound | 1 | 0 |
| Fingerprint sensor | 1 | 1 |
| Dimensions and Weight | 1 | 1 |
| Total | 6 | 6 |