The new GoPro HERO10 Black is out. For those who just got the HERO9 Black, here's what you are missing out on. For those thinking of getting a new action camera from the company, here's a quick comparison between the two.
GoPro is synonymous to action camera. The many generations of action cameras, now in its 10th generation goes to show how successful the company is at perfecting the technology. As you know, with every new generation comes specs bumps and redesigns. More of the former than the latter with GoPro 10. In terms of design, it is not very different from GoPro HERO9. Go beyond the looks and you get more.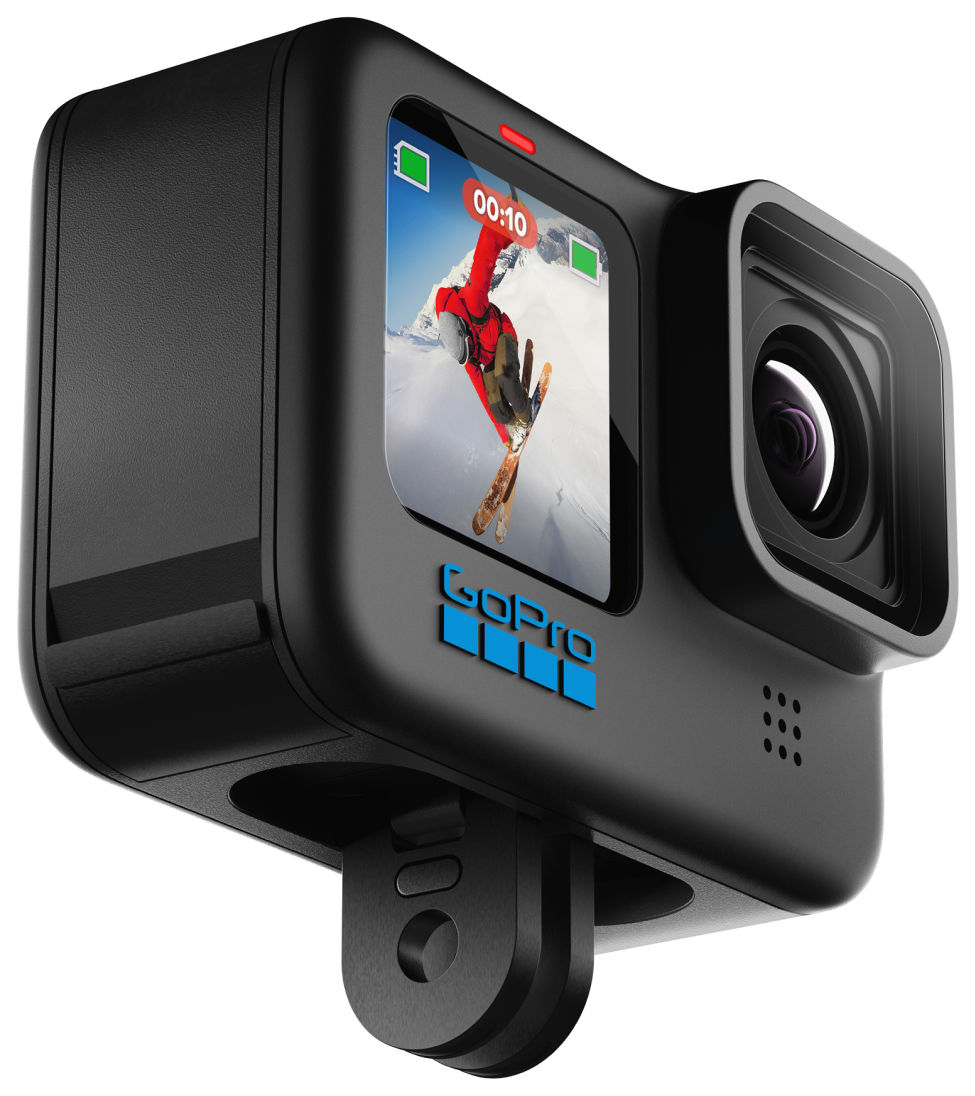 GoPro HERO10 Black vs HERO9 Black: Key Differences & Similarities
Now that we know the two cameras are almost identical with its dual display arrangement and size, let's dive right into the key differences and similarities.
Differences
1. Powerful Processor
First up, the GoPro HERO10 Black is powered by GP2 chip, more powerful than GP1 thus allowing for quicker boot-up and shooting. GoPro claims that the new chip is nearly twice the speed of the GP1 used in HERO9.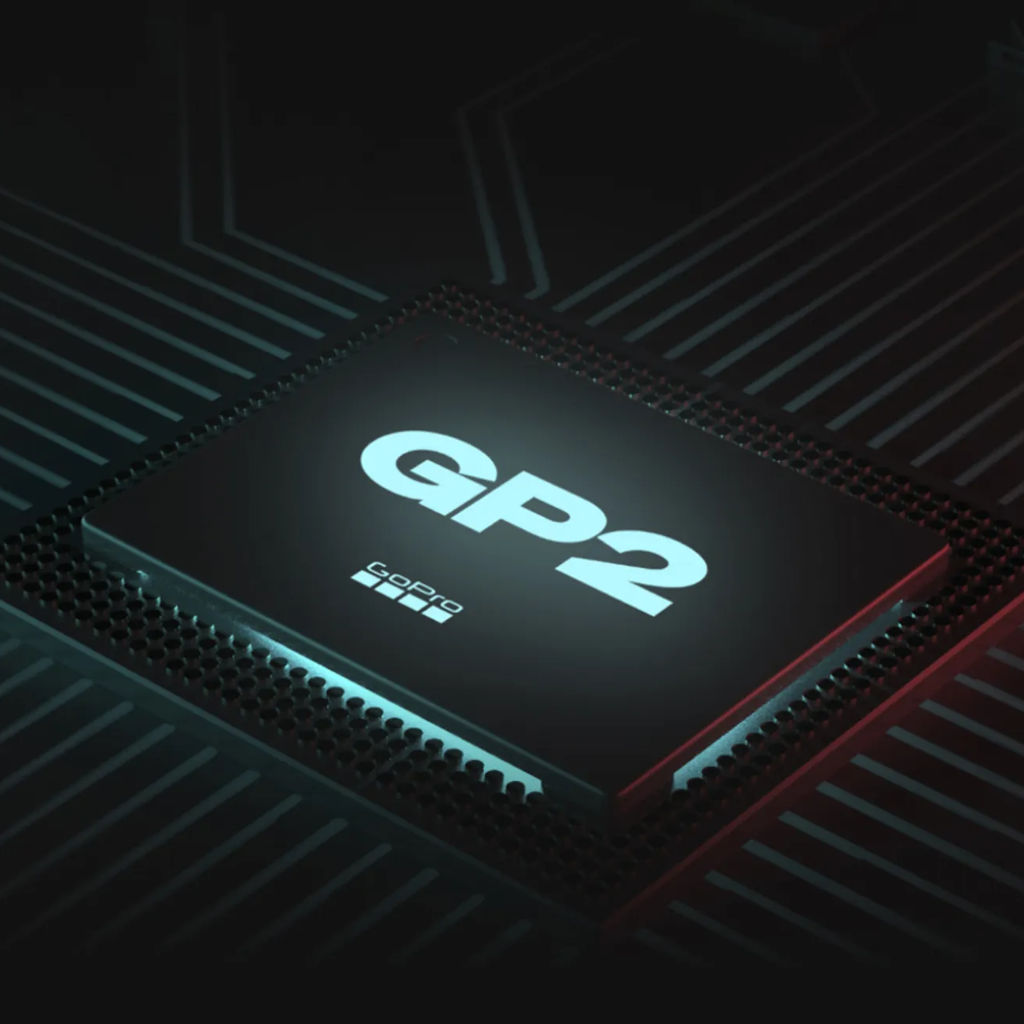 2. Optics for Video and Still
GoPro HERO10 is capable of shooting 5.3K video with double the frame rate at 60FPS. It will do 4K videos at up to 120FPS.
In Slo-Mo mode, it will capture footage up to 8X slow in both 2.7K and 1080p modes. Beyond the double frame rate and slo-mo at high resolution, both cameras share the same video features and modes. These include in-camera horizontal levelling, Exposure Control, Videos, Looping, Time Lapse Video, TimeWarp Video, Night Lapse Video, Webcam and Max Lens Mode (requires Max Lens Mod). You can also enable Hindsight to pre-record up to 30 seconds before you hit record, as long as your camera is on.
It is worth noting that horizontal levelling, a software gimmickry that lets you capture mostly levelled videos has been increased. The upper limit the camera is capable of automatically finding a horizon has been increased from 27 degrees to a whooping 45 degrees.
As for stills, it captures 23MP photos with enhanced low light performance and employs HyperSmooth 4.0 digital video stabilisation without using a physical gimbal.
On the other hand, GoPro HERO9 will also capture 5.3K video but at a lower frame rate of 30FPS. Similarly, it will do 4K videos at up to 60FPS. Both of which are half the frame rate in respective resolution.
With stills, the onboard sensors will capture 20MP photo only. Both cameras will support Burst, Live Burst, PowerPano, Night Photo, Time Lapse Photo, Night Lapse Photo, SuperPhoto with HDR, RAW photo capture and exposure control.
The HERO9 does have a slight advantages in that it can capture continuous photos at 3 or 30 photos per second. This is not available on HERO10.
It is worth noting that when capturing photos with HDR enabled, the post capture processing time is shorter on HERO10.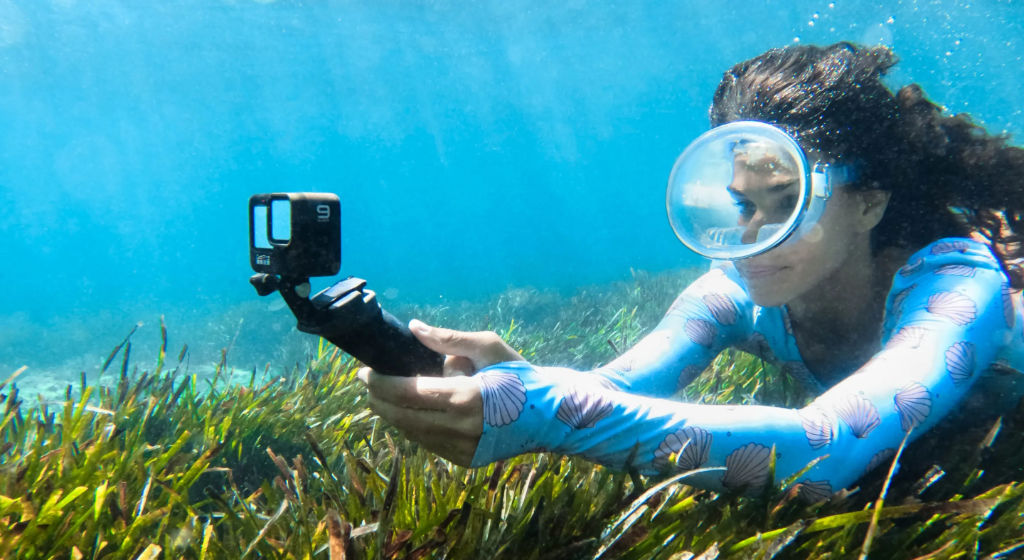 Similarities
3. Waterproof and Toughness
Both cameras are built to be tough and rugged. The chassis is waterproof up to 33ft so you can take it under water, buggy racing, off road mountain biking, para-sailing, hand gliding, you name it.
4. Physical and Design Dimensions
Both cameras have exactly the same dimensions (50.8mm x 71.8mm x 33.6mm) and design down to the placement of microphone, buttons and screens.
Design wise, apart from the label printed on the side body that says 9 BLACK or 10 BLACK, everything is virtually identical down to the placement of the dual LCD display, buttons, status lights, microphone, door to access battery and SD card, folding fingers for mounts and speakers.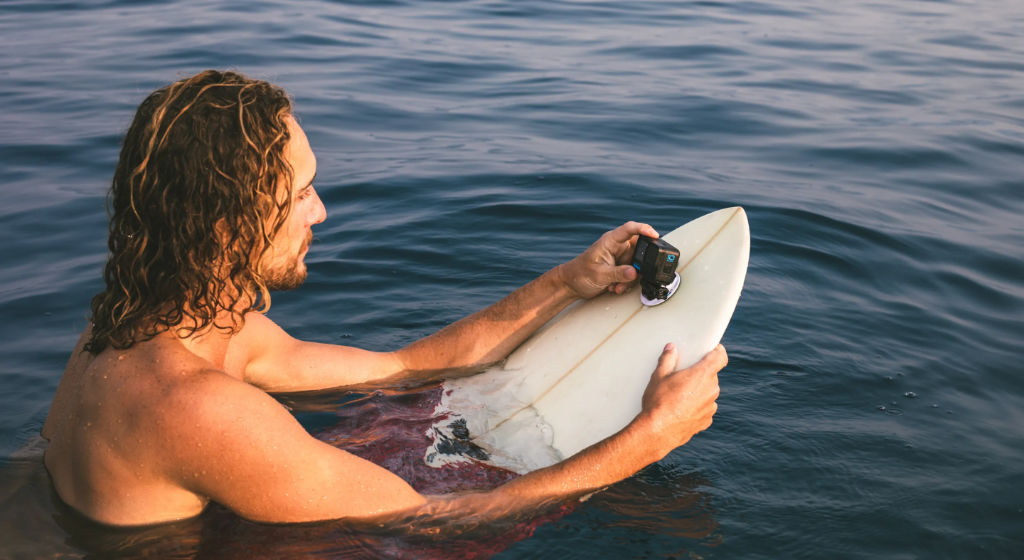 5. Connectivity & Mounts
Both cameras features automatic upload to the Cloud via WiFi with a paid subscription. GoPro does claim that the 10 Black can transfer wireless to Quik app up to 30% faster. You can also connect the camera to a mobile device via Bluetooth or WiFi to transfer photos and videos directly there. Naturally, this means it comes with WiFi and Bluetooth connectivity plus GPS to record the location information.
Beyond wireless, there is a single USB-C port behind the water tight door for data transfer and charging. Also behind the door or as hatch as I like to call it, are the battery and SD card slow. The door is located on the side and is hinged on one end with latch on the other.
For mounting, you get the same folding fingers at the bottom that tucks away when not in use or secures to compatible mounting accessories when deployed.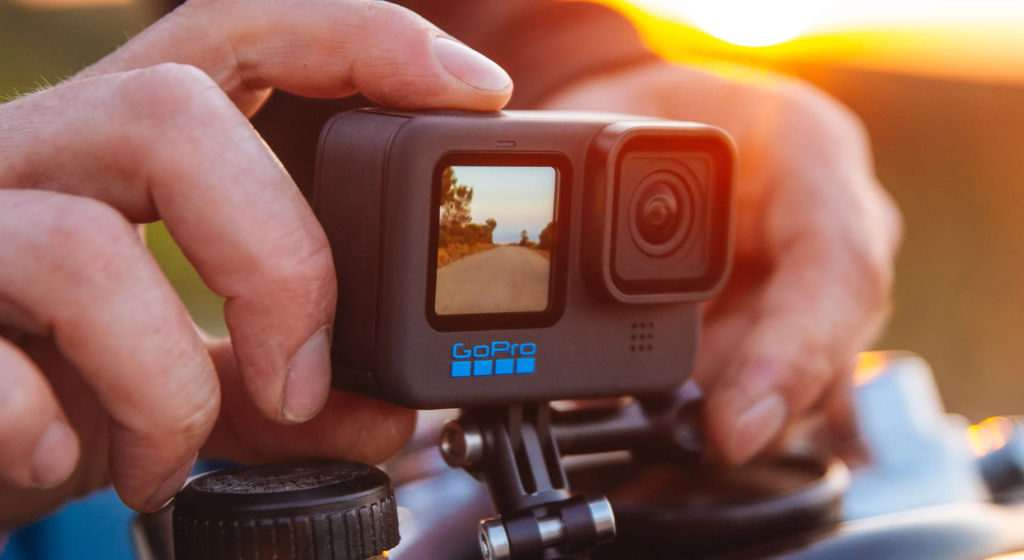 6. Compatible with Accessories
Given that both cameras are the same in design and size, they will take all existing Mods for HERO9 Black. These include Max Lens Mod, Media Mod, Display Mod and Light Mod. This does not include third party accessories such as lens filters, case bumper, tripods and mounting accessories. We list the Mods offered by GoPro below to extend the functionality of the cameras:
Max Lens Mod – works with Max HyperSmooth for stabilisation and max SuperView for wide angle shots
Media Mod – adds directional microphone, HDMI port and more
Display Mod – extra flip up screen for framing and blogging
Light Mod – tough and waterproof LED light module that goes on top of the camera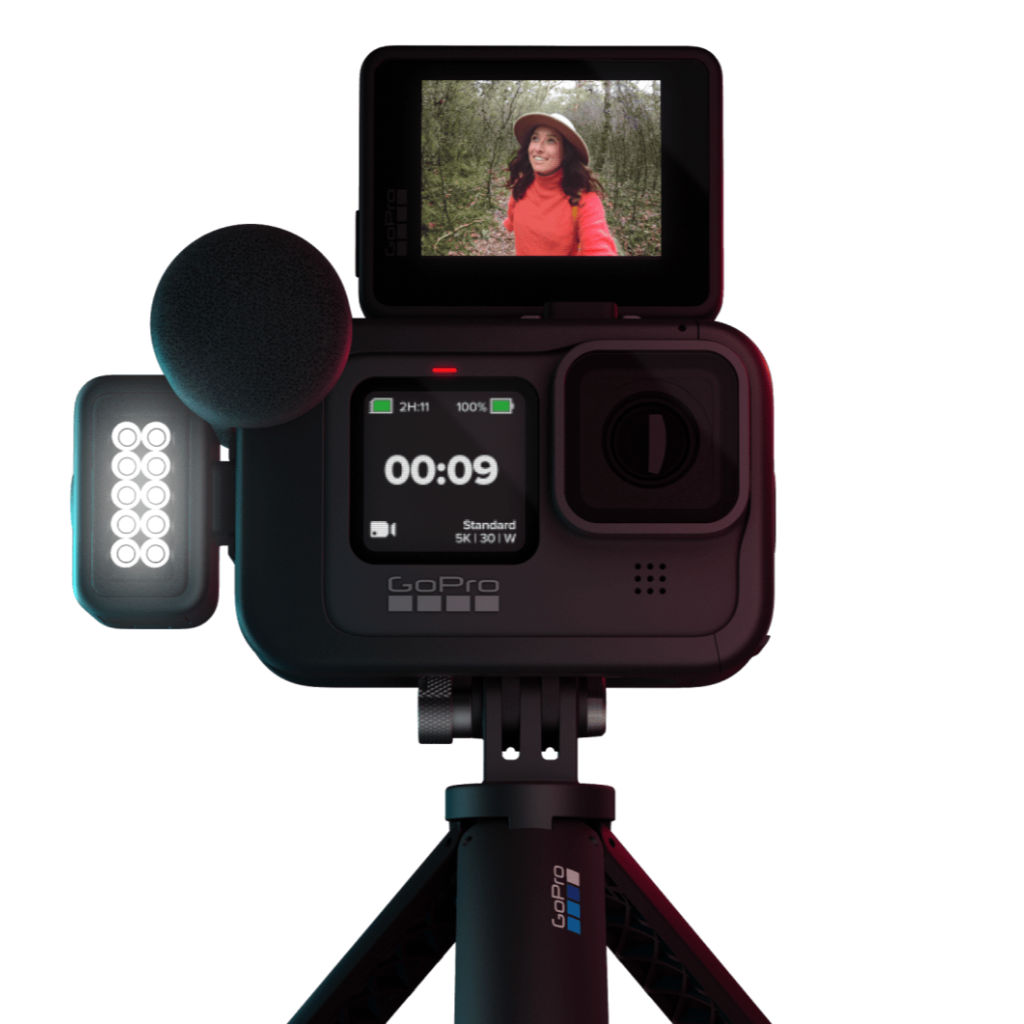 Search GoPro HERO10 Mod on Amazon
Final Thoughts
There you have it, the key differences between the GoPro HERO10 and HERO9 are mainly in its performance and video and still capture resolutions and frame rates as well as better low light capabilities. Other than that, almost everything stays the same including video and still capture modes. The added performance and capture resolution does give the HERO10 a bit more headroom and future proofing.
But this isn't to say that HERO9 isn't any good. If you just got the HERO9, we suggest that you stick with it. Majority of the monitors and big screen TVs where you will watch your captured footage are still 4K or UHD. At this point, there is no real benefit capturing videos at higher than 4K resolution. HERO9 is still a very good action camera albeit a little slow in scrolling, interface and post capture processing. It still has all the bells and whistles of an already advance action camera.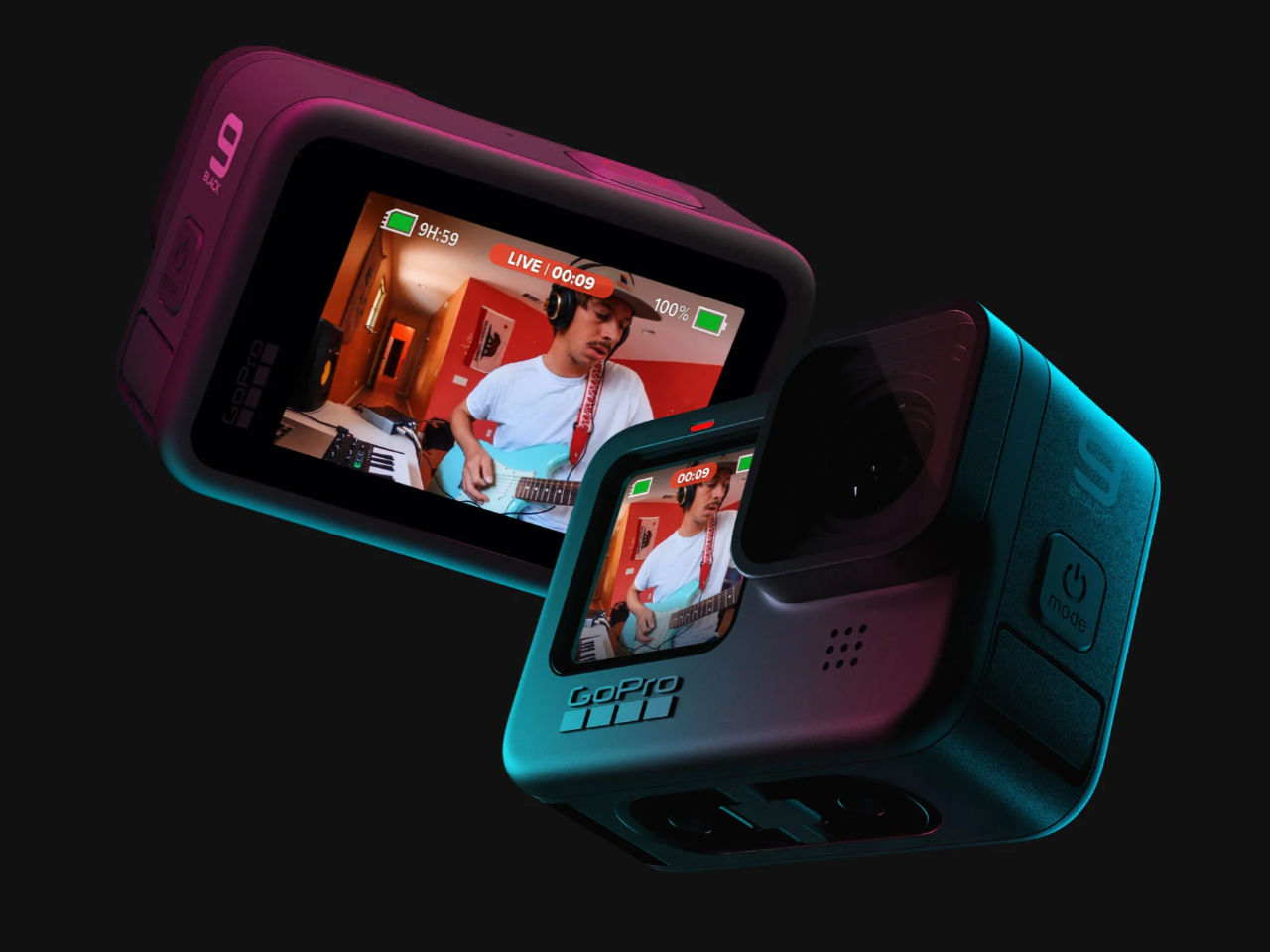 However, if you do get a lot of use out of your action camera and owns an earlier GoPro HERO camera, now is a good time as any to upgrade. It is very hard to find an action camera that will come close to the GoPro HERO10 at this point.