If you forget to put your phone on the charger in the evening or like me, gets super paranoia about keeping the phone on the charger longer than it needs to be then Xiaomi has the answer. With their Smart 120W Xiaomi HyperCharge, it will charge the Xiaomi 12 Pro to 100% in 18 minutes.
While manufacturers claim to support fast charging, they typically support a maximum of 27W charging power. This is true for big names like Apple, Samsung, Google, Sony and LG. Companies like OnePlus, Oppo and Realme ventures into the 65W territory with handsets like OnePlus 8 and 9, Oppo Find X2 Pro and Reno Ace and Realme X50 Pro. Apart from Vivo with the iQOO7, Xiaomi is the only other company that pushes 120W charging power for not one but three of their handsets so far, the Mi 10 Ultra, Xiaomi 11T Pro and now the Xiaomi 12 Pro.
What this means is ultra fast charging support, being able to juice up your handset from zero to hundred in under 20 minutes. So, if you forget to charge your phone the night before, plug it in, grab your breakfast or get ready for the day and your phone will be ready to hit the road with a full charge.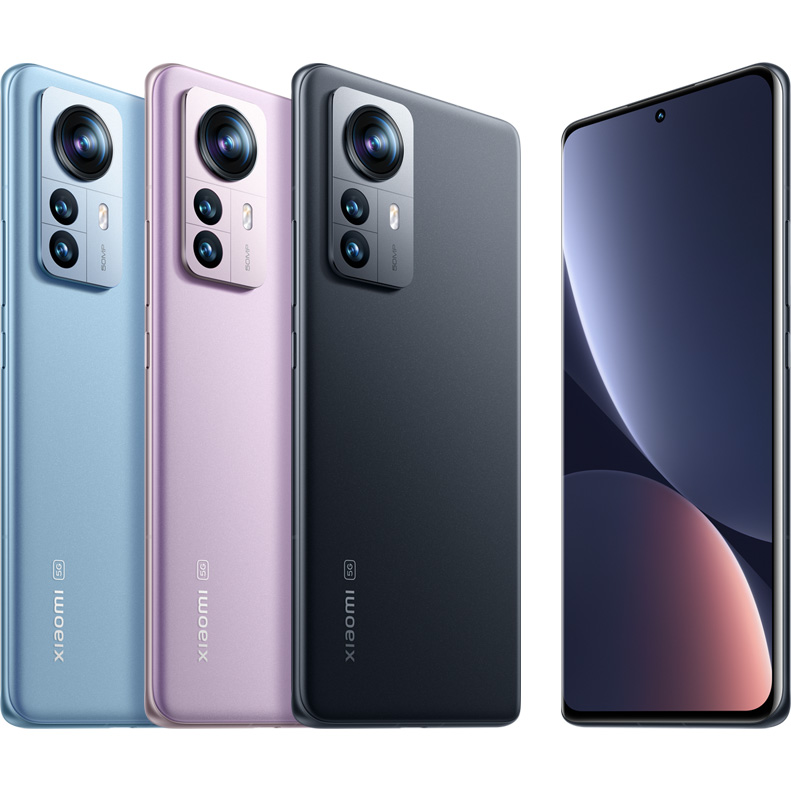 What is HyperCharge
Before we dive into the details, note that the 120W HyperCharger adapter is included in the box so you can start to take advantage of it from day one. So here is everything we know about the Xiaomi HyperCharge battery system.
Dual Cell Battery Pack
The 4600mAh battery capacity is not as big as the 5000mAh battery on the Xiaomi 11T Pro which also supports HyperCharging at 120W. And it takes 1 minute more, 18 as oppose to 17 to charge to 100% even for a smaller capacity battery but the technology behind it is the same. With the Xiaomi 11T Pro, the 5000mAh battery is actually made up or two 2500mAh battery, this is going to be no different with 4600mAh split down the middle to 2300mAh. The dual battery arrangement effectively doubles the available input. Both cells can be charged simultaneously, halving the time.
Dual Charge Pump
At the other end is the 120W charger. This is configured as dual charge pumps that automatically set the volt and current to an optimal level. The idea is to lower the voltage limitations for higher wattage intake. If you took Physics in school, you may recall that reducing the voltage will increase the current and with higher current means more heat is generated. Xiaomi gets around this by introducing Multi Tab Winding in their charging system. This allows current to flow through multiple anode and cathode tabs which translate to shorter current path and lower resistance therefore keeping the heat in check.
Speed Up Trickle Charging
Splitting up the battery and adding multiple tabs also increases the charging speed when the level gets close to 100%. This trickle charge part of the charging process plagues all batteries. Which is why most manufacturers boast quick charging time up to 50% or up to 80%, never 100% because it takes much longer for that last leg to completely charge up the battery. Xiaomi calls this technology Mi-FC. It extends the time high current is fed close to full capacity and monitors this in real time, feeding the cell with the right amount of current and voltage.
Choice of Battery Type and Safety
Another advanced feature is the use of "graphene-based lithium-ion" technology. Xiaomi's battery packs greater conductivity than traditional batteries. This helps keep current flowing to the cells faster. Now, to keep things ticking along nicely, the company applies 42 charging and battery safety features. Nobody wants a battery that can burst into flames so every care is taken to ensure that the entire charging cycle from the power adapter to battery is monitor in real time with 9 thermal sensors that will cut off charging when the temperature gets too high. You can see a list of safety features below.
More Safety Features
The company works closely with TÜV Rheinland to make sure that the HyperCharge system meets all safety standards and if you think all that high power is going to hurt the battery and reduce its charge cycle, Xiaomi claims that it will retain 80% of its original capacity at 800 complete charge-discharge cycle so you are assured of a longer lifespan for the battery.
High-temperature charging/discharging protection for the battery
Low-temperature charging/discharging protection for the battery
Double overcharge protection for the dual cell
Overheating shutdown protection
USB input overcurrent protection
USB input under voltage protection
Over-voltage protection on the charger
Over-temperature protection on the charger
Cable encryption protection
Overcurrent protection and over-voltage protection and more
What if I forget to unplug the charger
One more thing, to avoid damage to your battery, Xiaomi's AdaptiveCharge smart charging actually learns your daily charging habits. Remember I said I am one of those who don't like to leave the phone on the charger overnight? If you charge the Xiaomi 12 Pro in the evening, AdaptiveCharge will pause the charging at 80% while you sleep and charge it fully just right before you start your day.
Dual Charging Mode
For the days when you are not in a hurry, pick the standard charging mode. This will fully charge the device in 24 minutes, 6 minutes longer than the super high 18 minutes speed but still very fast.
10W Wireless Charging and Reverse Wireless Charging
Finally, if you prefer the convenience of wireless charging, the Xiaomi 12 Pro supports 50W wireless turbo charging. This will let you take the battery from 0 to 100% in 42mins. You can share your charge with other devices with reverse wireless charging, that supports up to 10W.
Note that 120W Xiaomi HyperCharge is only available with the Pro model. The standard Xiaomi 12 comes only with 67W wired charging and support for 50W wireless turbo charging.