I am a proud owner of a Zenfone 2 Laser and while I have an Apple iPhone 6s Plus, I am still intrigued by what the phone can do for so little money. A budget smartphone with heaps of potential.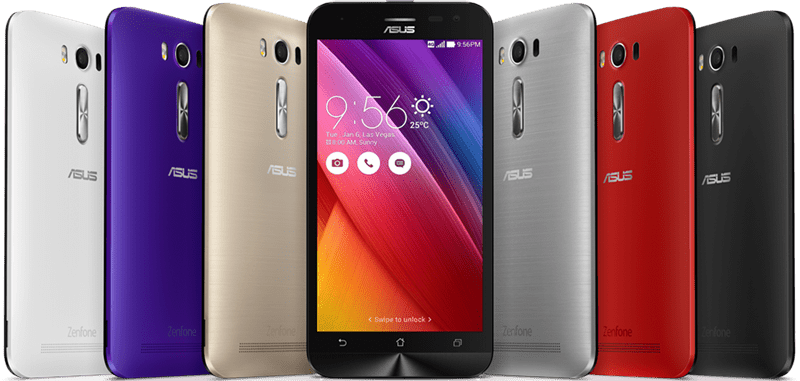 If you already have an iPhone 6 or 6s like me and wanted a second phone for roaming or to use local SIM card while you are abroad, the Zenfone 2 Laser is a good phone to have. It may not scream luxury or come with all metal body, the Zenfone 2 Laser is an all round phone with good camera, Dual SIM, 4G LTE, a quick Snapdragon mobile processor, sufficient memory and storage.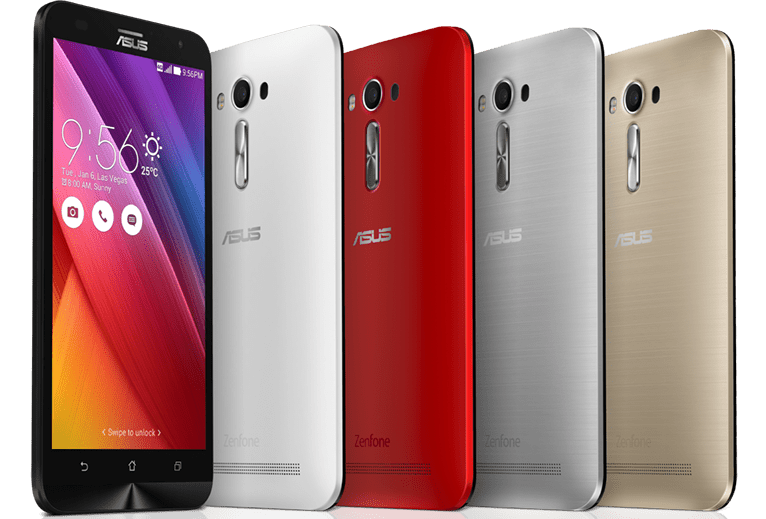 Since having the phone, I have had two updates and is well pleased with the performance of the smartphone so far. Improvements in the form of energy saving and prolonging the battery life, power management with scheduled down time in the evening, manual boost to free up memory and auto start manager gives you more control over how your phone behaves.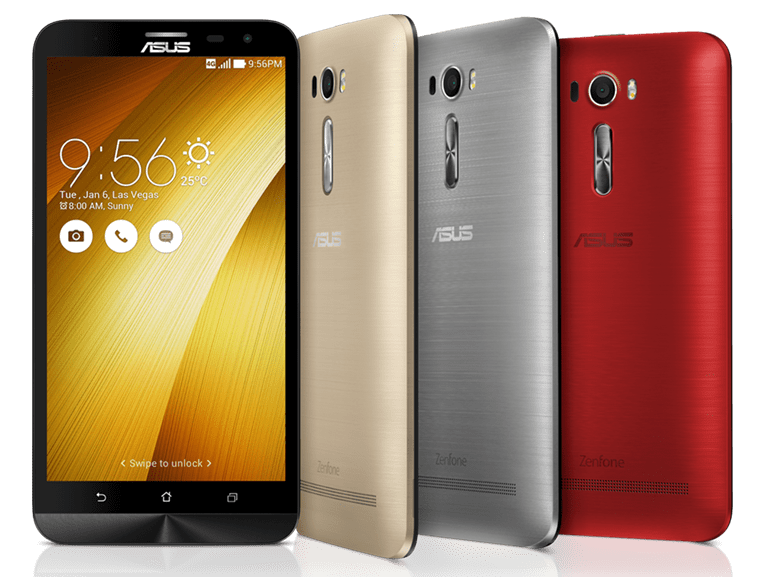 Being a techie, these extra features, settings and functions do not faze me and thought it useful and wondered why other smartphones do not have them. Still, I can imagine why some would rather have a 'simplified' smartphone to make life easy for them instead of worrying about how to end task, free memory, extend the battery life, set one hand operation or use bluelight filter to set the colour temperature of their display according to their preference or for when reading.
Top 8 Things You Need to Know About Zenfone 2 Laser
Here is a summary of the things you need to know about the Zenfone 2 Laser.
1. Laser for Ultra fast laser auto focus
First thing first, why 'Laser'? The main, 13MP rear camera with blazing fast laser auto focus and dual colour real tone flash making this Zenfone 2 different from previous Zenfone 2, hence the name Zenfone 2 Laser. This allows users to shoot at lightning speed. Laser autofocus is also used by LG to describe their device camera in a similar context so this may not be new to consumers.

2. Three Display Sizes
There are three different Zenfone 2 Lasers depending on the display size, ZE500KL, ZE550KL and ZE601KL with 5.0-inch, 5.5-inch and 6.0-inch display. However, the only display with Full HD resolution at 1920 x 1080 is the 6-inch model. The other displays are only HD with resolution of 1280 x 720. The displays use IPS technology with big screen to body ratio of 72% on the ZE550KL and ZE601KL using super narrow bezel. Also, the displays support ASUS Glove Touch allowing the screen to respond to all manner of gestures; every touch, swipe and gesture — even with gloves on.

3. Gorilla Glass for added toughness and protection
The front panel or display is covered with Corning Gorilla Glass 4. The new glass is just as thin and light as previous version but has been formulated to deliver improved damage resistance. The glass has been subjected to real word surfaces during testing with positive results.

4. Two Mobile Processors
Reverting to mobile processors from Qualcomm, the devices use Snapdragon 64-bit processors for balance of performance and power. Previous Zenfone 2 use Intel Atom mobile processors. These are still available alongside the new Zenfone 2 Laser. Both 5.0-inch and 5.5-inch devices use Qualcomm Snapdragon 410 (MSM8916) while the 6.0-inch device uses the faster Qualcomm Snapdragon 615 (MSM8939) processor.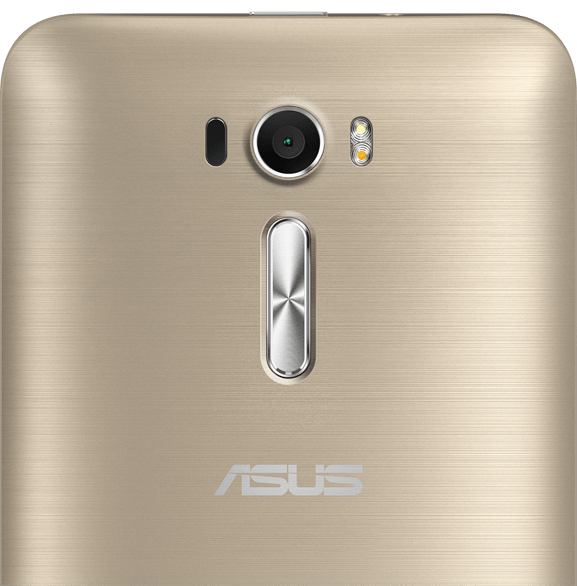 5. Sufficient Memory and Storage
While the 5.0-inch and 5.5-inch devices use a respectable 2GB RAM memory and storage at 16GB ROM, the 6.0-inch device has a whooping 3GB RAM memory and 32GB ROM storage. All three devices have Micro SD slot that support up to 128GB of additional storage. Asus and Google offer 100GB of free online storage space on Google Drive for 2 years. And that's now all, it also offers its own WebStorage of 5GB for lifetime.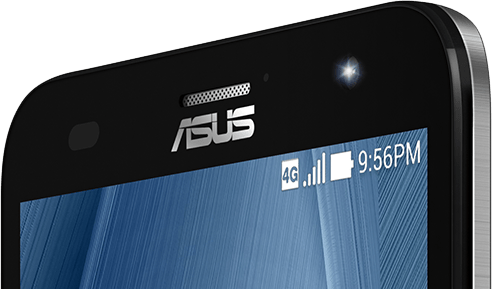 6. Super Cameras with Useful Features
The 13MP rear camera features the super quick laser auto focus with dual tone LED flash, yellow and white light for flash light shots that capture the real tones of the subjects. The laser auto-focus technology uses a laser beam to measure distances at lightning speed. It then uses this information to set the focus automatically. The process takes a quick 0.03 seconds, making sure you never miss that important moment in your life.
Shoots Well in Low Light
The camera app is also clever enough to recommend a suitable shooting mode to use. The popular modes are Auto mode, HDR, Beautification and Low Light. Although choosing Low Light reduces the image to only 3MP for the rear camera and 1MP for the front camera. The low light mode uses advanced image-processing algorithms to increase light sensitivity and colour contrast by up to 400% while reducing noise considerably.
Tonnes of Camera Modes
Other shooting modes include Super Resolution, Night, Depth of Field, Effect, GIF Animation, Panorama, Miniature, Time Rewind, Smart Remove, All Smiles, Slow Motion, Time Lapse and Selfie. Yes, there is a selfie/wefie mode for the main camera too, simple choose the number of faces to capture, turn your smartphone around so the rear camera faces you and as soon as the camera detects the number of faces it will take three consecutive snaps so you can choose the best It is capable of capturing HDR photos as well as low light mode.
Perfect Backlight and Balanced Images
Using Backlight (Super HDR) mode also makes taking photos in bright light and balancing the exposure of the subject possible. The innovative pixel-enhancing technology increases the brightness and detail of shaded areas for 400% better brightness and contrast.
Super Selfie Features – Beautification, Selfie Panorama and Low Light
The front facing camera features Beautification mode by default and is able to stitch together multiple selfie shots to make a wefie in Selfie Panorama mode. Like the features found on the rear camera, it is also capable of Auto, Night, HDR, Effect, Low Light, GIF Animation, Slow motion and Time Lapse modes.
The easy-to-use beautification mode makes the subject look even better in real time remove all the guess work or need to enhance the image later. The selfie panorama lets you take wide-angle selfies or wefies up to 140 degrees. Just like taking a panorama with the rear camera except it uses the front camera, and taking snaps automatically. All you need to do is tilt the camera left and right to include all your friends.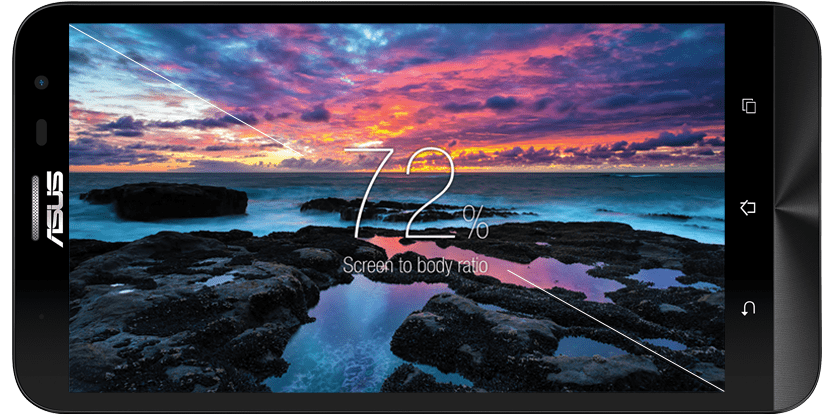 7. Dual Micro SIM, all 4G capable
Zenfone 2 Laser smartphones feature two SIM card slots across the board supporting two up to two Micro SIMs, one for work and one for personal. It does not stop there. Both Micro SIM slots has built-in 4G/LTE Cat 4 support for clear chat and super-fast mobile data transfer up to 150Mbps. The slots have dual stand by mode.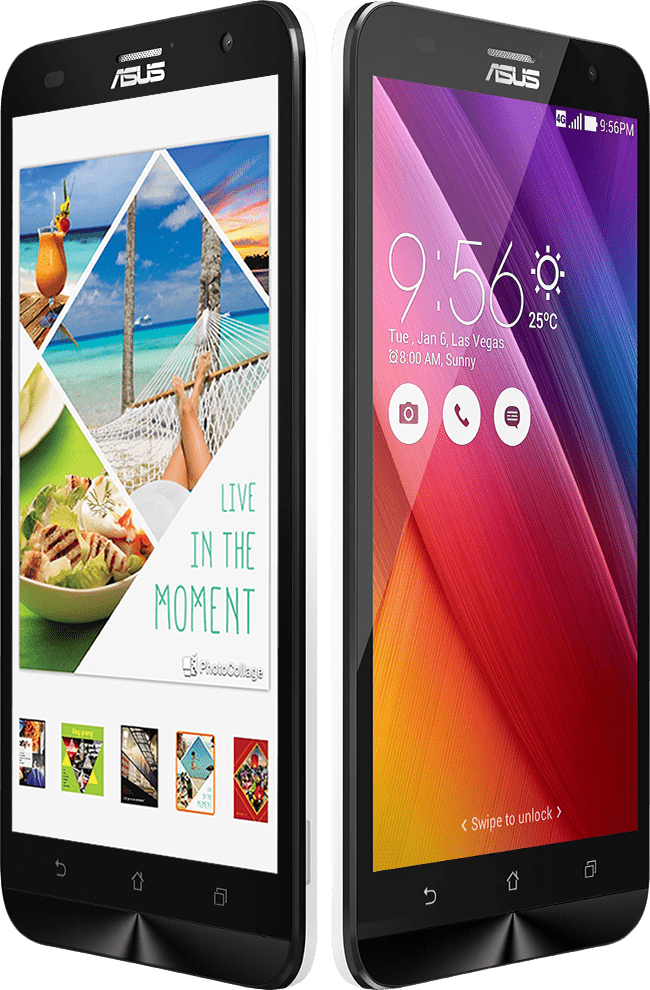 8. The Zen UI – Simplier, Smarter and Better Personalisation
ASUS own customisation, the Zen UI skin helps make Android easier and smarter to use yet pack all the features you will need. A sublime mobile user interface, the Zen UI has a great design visual with features such as Kids Mode, SnapView, ZenMotion, Theme, Trend Micro™ Security, Asus Power Manager and ZenUI Instant Updates. Together these mini apps enhance usability, ensure security and privacy, and deliver a seamless user experience.
Don't let the big list overwhelm you, in our experience, we use only the ones we want and ignore those we do not need. You might think that all those mini apps from Asus are like bloatware but these apps are quite lightweight and do not take up much space. And, if you need more storage space, you can simply remove the apps you do not need.
And for those whom are new to ZenUI, since its inception it is reported that there are now over 18 million ZenUI devices sold worldwide and over 150 million ZenUI apps downloaded on Google Play Store. ASUS ZenUI has more than 1,000 features that improve upon the standard Android interface. You'll enjoy a simpler and smarter experience, with a stylish new layout that expands white space for a cleaner design, placing the information you need front and center.
ZenUI Apps
A quick look at the ZenUI Apps and its functions. If you already have the Zenfone 2 Laser, use the information below as tutorial or guide to make the most of our ZenUI apps.
ZenMotion: Simple and intuitive gestures launch apps in a snap. Tap Tap to One Hand mode. Double tap the screen to instantly wake up.
ZenUI Launcher: Simply swipe up on the home screen to access easy customization tools. Choose your wallpaper, pick your icons and arrange your apps in a moment. Choose custom animations to add fun to every swipe with various styles of fancy available under ZenUI launcher animation. Pick from multiple fun and functional folder styles. Pick from beautiful badges and icons to match your personality.
Themes: Pick a theme to match your mood. Stunning themes overhaul every ZenUI aesthetic from launcher to lock screen, and app icons and wallpaper to quick settings. Customise fonts with high-style font, high-style looks using meticulously-crafted system font that makes everything easier to read.
SnapView: Separate work and personal life, use independent spaces to keep your personal content private and your professional life secure, with cross-space notifications to manage both spheres. Apps can be locked with different security gestures to access different sets of data on the same phone. Private contacts and messaging keep your private communications secure with confidential logs and messaging protected by a PIN code.
KidsMode: A safe playground for youngsters – Turn your phone into a protected education and entertainment center for kids, with a built-in parental controls and timer. TrendMicro on browser keeps age appropriate content accessible and bar unsuitable sites from the young ones.
Browser: Built-in protection against malicious websites and phishing attempts, plus age-based content filtering in Kids Mode.
Bluelight Filter: Comfort for your eyes – Adaptive illumination technology reduces blue-light emissions, so you'll read for longer without strain.
Photocollage: Simple, Intuitive and Fun way to create your own stories with amazing templates and professional photo effects.
MiniMovie: Create slideshows like a pro, turn your photos into heart-touching movies, replete with your own captions and music.
Lastly, you can also claim 100GB of free Google Drive space for 2 years with every purchase of the Zenfone 2 Laser. However, to qualify, you will need to redeem this offer in the Google Drive app by April 1, 2018.