Discrete, or dedicated graphics cards, are expansion cards and sometimes external GPUS that are connected to your motherboard or laptop to provide high performance visual output for your PC. While discrete GPUs are no longer strictly necessary to make a PC work when there are embedded graphics, it is still essential to anyone who is interested in making the specifications of their PC build relatively powerful. First, to provide overhead in whatever heavy tasks they might want to use the PC for, and second, for a good, quality gaming session.
But, what graphics card to choose, you ask? In this part of our build-your-custom-PC series, we will briefly discuss the specifications of graphics cards, choice that you need to consider, and some other aspects that might be important to help you choose the right graphics card.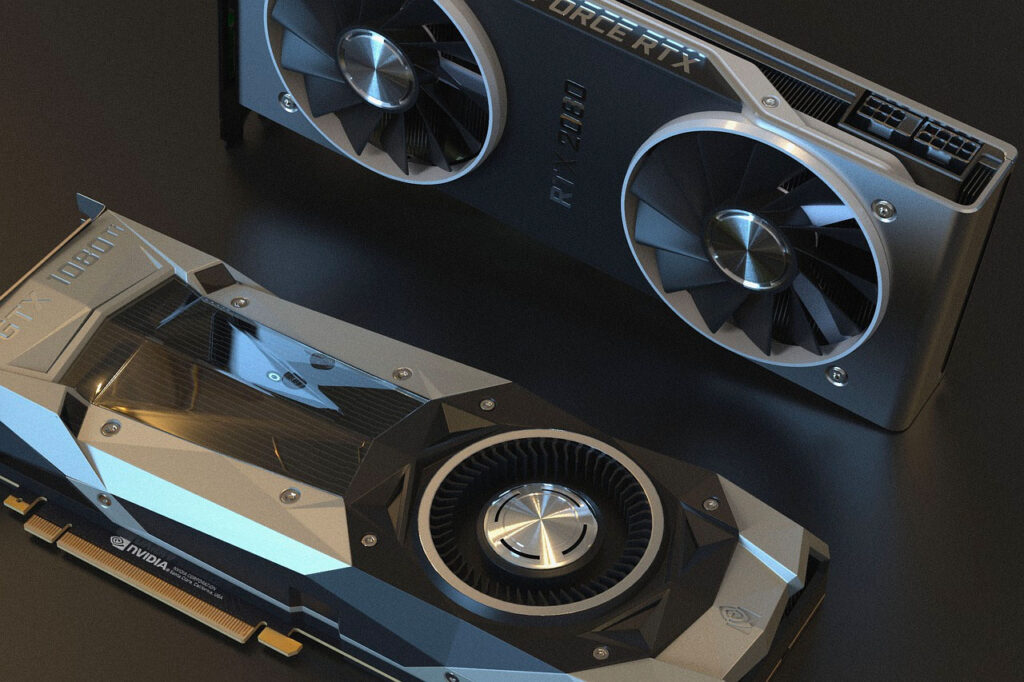 GPU Specifications… Sort of
Unlike the CPU, there isn't really any point in actively trying to remember GPU specs if you are just starting out as a PC builder. You are more likely to simply equate performance comparatively, mentally pitting models between each other, or simply heading over to user recorded benchmarks. That being said, there are still a few specifications that are important to remember when buying a discrete graphics card:
1. Architecture
The architecture of a GPU will instantly determine how advanced it is compared to its predecessors. If you absolutely have no prior knowledge about GPUs and would like a healthy specification, then this is a good starting point. There is no way to instantly determine how advanced a certain architecture is by the name alone, you simply have to look them up directly. But for the record, Nvidia's mainstream and latest architecture is Turing and Ampere, while AMD's mainstream and latest architecture is Polaris and RDNA (1).
2. Graphics Memory Type
The graphics memory type is another specifications that will help you immediately determine how advanced the graphics card is. As its name suggests, this is the dedicated memory on board the graphics card otherwise known as GPUs main memory. We are currently at GDDR6, though GDDR5 is still quite widely used.
Like PC's memory equivalent, those labels translate to the difference in transfer speed, bigger memory capacity, and increased bandwidth. GDDR6 or Graphics Double Data Rate 6 memory offers up to 16Gbps transfer speed while GDDR5 at 8Gbps. For size, GDDR6 is available at 8GB and 16GB while GDDR5 is available in smaller sizes of 512MB, 1GB, 2GB, 4GB and 8GB.
3. Clock Speed
The clock speed functions much like clock speeds in a CPU. As such, this specification must go hand in hand with the memory specifications and architecture of the GPU. Even with a higher clock speed, if the architecture is old, or the memory bandwidth is comparatively low, it will still be relatively weaker to its more recent counterpart.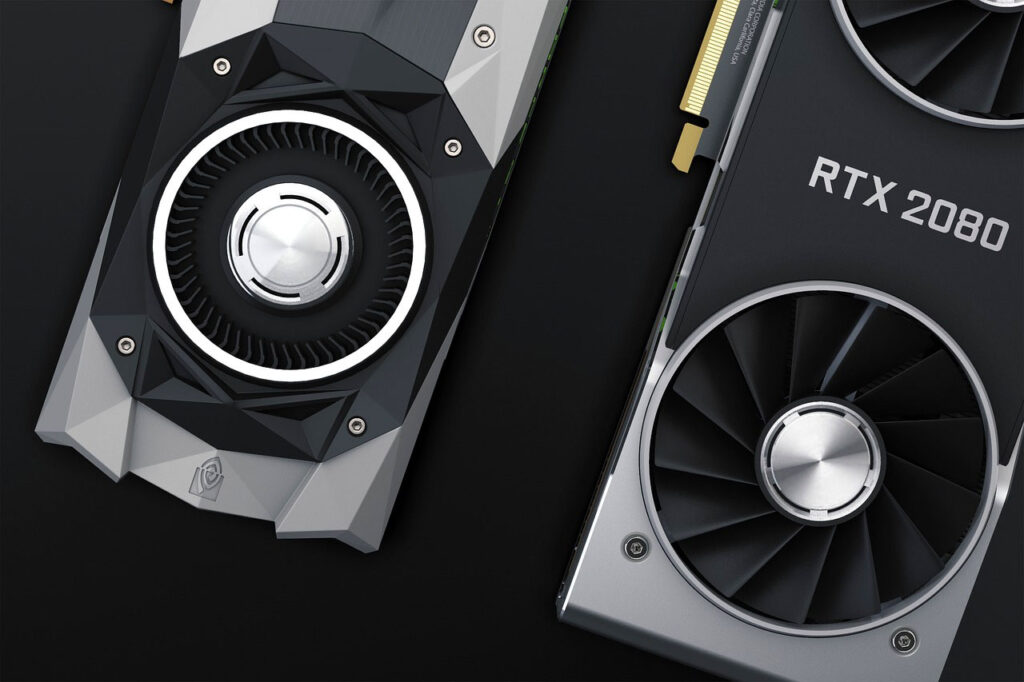 4. Output Types/Options
Simply put, the port connections available on the GPU itself. Even among similar GPU models, different brands may provide different port connections to their GPUs. For example, Palit-branded GPUs often have three different ports (usually a full-HDMI, a DisplayPort, and a DVI port), while others like MSI and Gigabtye-branded GPUs would have three or more similar ports for easy multi-monitor setups.
5. Additional Power Sources
Most mid-tier to high-end graphics cards will require additional power via a 6-pin connector. However, there are a few still-currently-usable GPUs out there that are very power efficient that they do not require additional power, such as the venerable GeForce GTX 750 Ti, or the price-choked GeForce GTX 1650.
6. VRAM, video RAM (also known as Graphic Memory)
We looked at graphic memory type, now for the amount. Much like how the CPU needs to process loaded data using RAM memory, a GPU also needs to "dump" graphics data into its VRAM for processing. Of course, the bigger, the better. Currently, a 4GB VRAM is sufficient to play a good majority of modern games at medium to ultra settings in HD. This could change in the next half decade however, so for future-proofing, 6GB or 8GB of VRAM might be necessary if you intend to keep playing future games at maximum settings.
7. Thermal Design Power (TDP)
Functionally the same specification as with a CPU TDP. Again, while it is not an exact measure of power consumption, it is a good yardstick for determining how power hungry your graphics card can get compared to other models. Nvidia usually has the upper hand here, as there are quite a good number of Nvidia GPUs that are simply a lot more power efficient than their AMD counterparts.
Popular Discrete GPUs: Definition Mode
As hinted by the subtitle, we will not be including all the current mainstream GPUs, but present at least two at each category to provide some metric idea to help you gauge each GPUs relative "power level", and the performance capacity that they are mostly designed for.
NOTE: this tier list will mostly evaluate based on gaming potential, if you are a graphics designer who plans to use a GPU mainly as a 3D rendering tool, you can estimate the relative productivity potential of each GPU as they are being compared.
Our categories of popular graphics cards are as follows:
"Hall of Shame": GPUs to Avoid
"Passable, and Still Rocks": Entry Level High Quality HD
"Most Bang for the Buck": Most Economically Efficient
"Is it the Blue Pill, or the Red Pill?": Welcome to VR Land
"Performance, at Any Cost": High-end Powerhouses
1. "Hall of Shame": GPUs to Avoid
Overall the cheapest GPU that you can use for stable, but low settings 1080p gaming. However, the existence of the Ryzen APUs (Ryzen 3 2200G, Ryzen 5 3400G, to name a few), completely invalidates the existence of this GPU from a financial standpoint.
Supposed to be the powerful successor to the venerable classic low-power GTX 750 Ti and GTX 1050 Ti GPUs, the GTX 1650 made a splashdown at the PC market at a very oddly high price. While it retains the same no-extra-pin-connector specialty of its predecessors, it utterly failed to fulfill the role of a budget, entry-level GPU.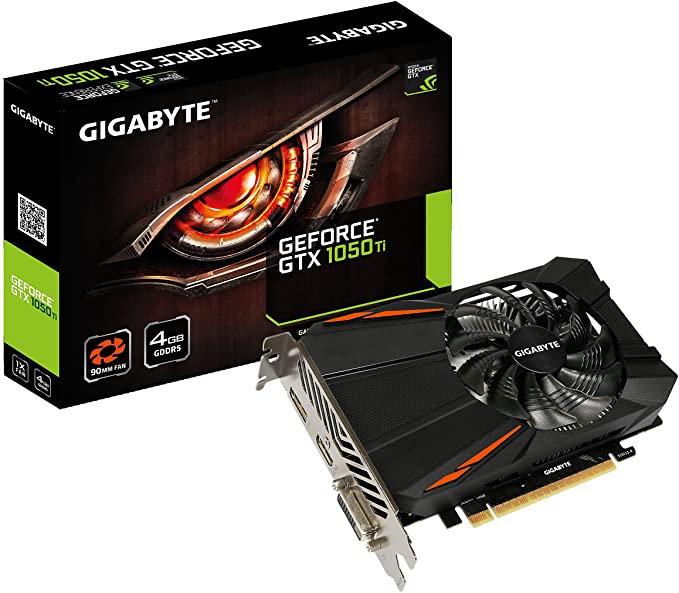 2. "Passable, and Still Rocks": Entry Level High Quality HD
Want to play at 1080p but don't want to sacrifice too much graphic settings? Then the RX 570 is your economic gateway to full HD gaming. This GPU is still in the game today due to its very impressive 1080p 60+FPS performance within the entry level gaming category.
Much weaker than the RX 570, but is best known as the "office PC upgrader". The GTX 1050 Ti directly inherited the GTX 750 Ti's role in the entry-level GPU market. Well, it was actually introduced at a relatively high price point at first. But the immediate price drop afterwards allowed it to avoid the travesty that its successor, the GTX 1650, suffered.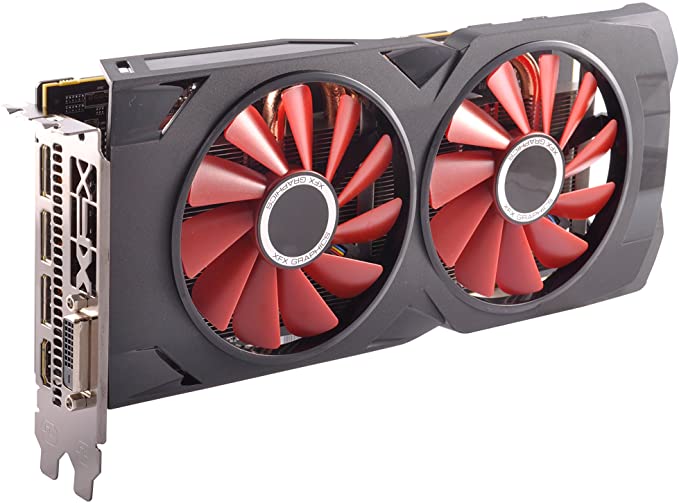 3. "Most Bang for the Buck": Most Economically Efficient
Impressive maxed ultra 1080p and tweaked medium 1440p performance combined with an even more impressive price. Sure, dropping the entire cost of an RX 580 is not cheap, but each bit of performance you get out of it is far more than what you paid for. Besides, its cost is still way too low compared to the big baddies above it.
This is possibly Nvidia's answer to the blunder that is the GTX 1650, in the same way as the GTX 1060 was the "answer" to the disappointing GTX 960. It inches just below the threshold of stable 1440p 60+FPS maxed-settings gameplay, but still needs to tweak settings a bit here and there. Still a monster 1080p gaming GPU though.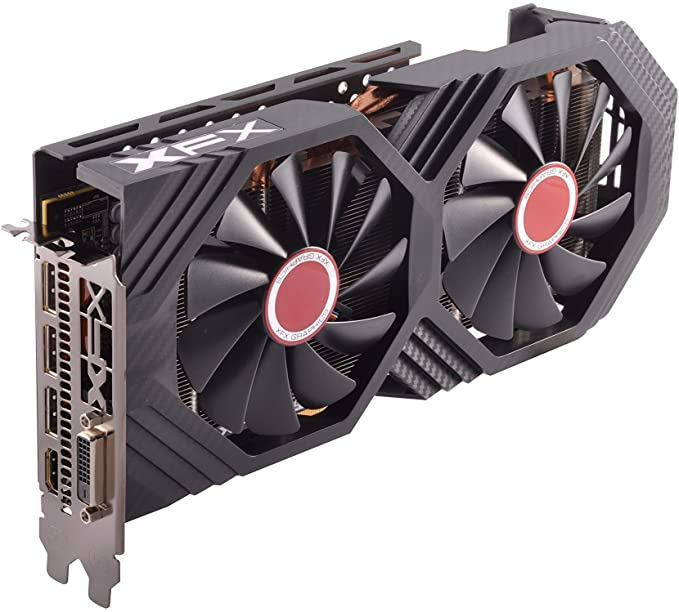 4. "Is it the Blue Pill, or the Red Pill?": Welcome to VR Land
Ask any forum what GPU you would need to play VR, and the 1660 Ti would almost always be mentioned at some point amidst the 1080's and the Vega 64's. Its stable, high FPS performance at 1440p allows it to provide the viewing stability needed to enjoy VR. In other words, the GTX 1660 Ti protects the user from motion sickness, and thus from barfing.
This GPU can be considered as AMD's direct answer to the arrival of the GTX 1660 series. Much like its competitor, it can perform admirably well at 1080p, 1440p and 2k at medium to ultra-settings, without the annoying stutter or frame dips.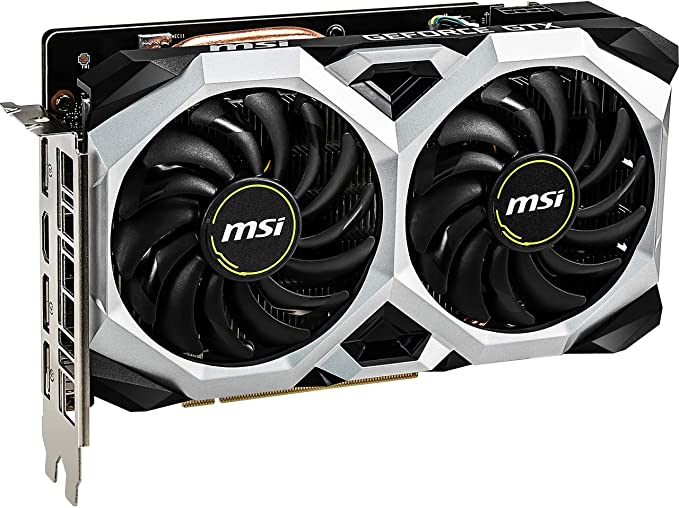 5. "Performance, at Any Cost": High-End Powerhouses
Want to play at 1440p and 2k without ever need to sacrifice any graphic settings? Then the RX 5700 XT is the answer to your prayers. At its optimal performance, it is "only" a bit more powerful than the RTX 2060, making it the entry-level of this category, but it still packs a nice graphical punch.
The realm of 4K 60+FPS gaming is very graphically demanding place, and only the likes of the RTX 2080 Ti can perform well within its required specifications. If you want the tiniest particle detail, the best raytracing simulations, and the fastest 3D rendering possible today, this is one of your best choices.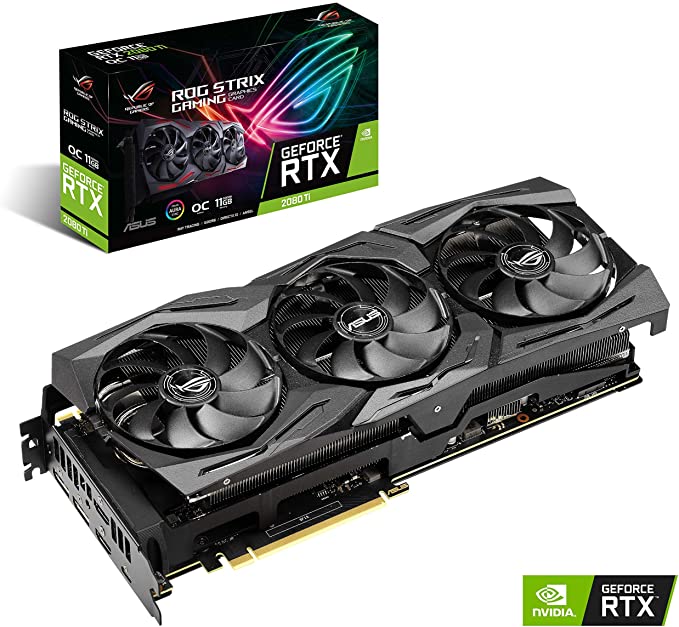 Actually, scratch any of my claims for the TITAN/ RTX 2080 Ti, THIS is where the endgame is truly at. Take everything that I said about the RTX 2080 Ti, and bump it up one single notch. That's where the RTX 3090 stands.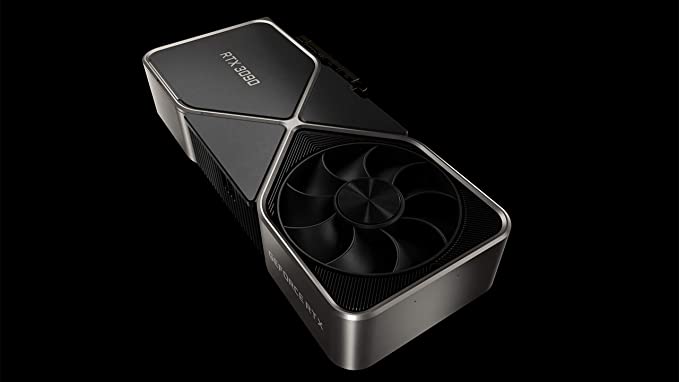 Installation
Ever since the introduction of the PCIe x16 slot, the installation procedure of GPUs has always been more or less the same. First, line it up with the PCI-e x16 slot as it should fit, but don't put it in just yet. See first which of the I/O slots on your PC case it would be aligned under, put away the GPU, and open those. Next, line it up again properly on the slot. This time make sure that the ports of the GPU fit snugly into the open I/O slot.
You can now gently push it down the slot until knob on the edge of the PCIe slot clicks into place. After that, you must screw the top left edge the GPU onto the corresponding hole above the occupying I/O slot. This is to firmly put the video ports into place, and to make the GPU's installation stable. Make sure that you also connect the appropriate power supplying connector (6-pin or 8-pin, usually just one nowadays), if your GPU requires one.
If your PC case have enough space, you shouldn't have to do other extra adjustments to make sure it fits and/or doesn't obstruct anything else.