From manufacturers like Apple, Samsung, Lenovo and Microsoft, we bring you some of the best Tablets with Stylus in the market right now. We got you covered from iOS to Android to Windows, all three major flavours of OS.

Here is a quick overview:
BUDGET: Lenovo Yoga Book – Android or Windows
1 : iPad Pro 9.7-inch (32GB, Wi-Fi, LTE option) 2016 Model –

iOS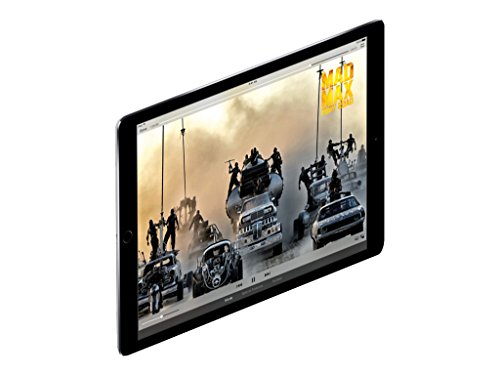 Do it well or don't do it at all has been Apple's mantra and it shows with the new iPad Pro and the optional stylus called Apple Pencil. Apple may be late to the scene in introducing a tablet with stylus but they got everything right. It kicks off with plenty of Apps that support stylus input from the go. With iOS software development platform in full swing, you can use the stylus with all manners of apps.
Apple iPad Pro 9.7-inch is the latest model of the type with support for Apple Smart Keyboard and Apple Pencil. It has 9.7 inch Retina Display with 2048 x 1536 Resolution and Wide Color and True Tone Display making it a compact tablet from Apple that supports Stylus and Keyboard input. Granted that you will need to fork out some more dough to acquire those essential accessories.
With up to 10 hours of battery life there is enough juice to power you through the day on light computing tasks. and 2048×1536 Screen Resolution it is an awesome device.  It has 12 MP iSight Camera, True Tone Flash, Panorama (up to 63MP), and Four-Speaker Audio. The 2.16 GHz Processor, 2GB RAM and 32 GB starting storage offers a smooth experience and sufficient storage.
Based on the latest A9X chip with 64‑bit architecture, not quite the A10 Fusion chip found on the iPhone 7, it has a M9 Graphics coprocessor of PVR 12 Cluster Series7. The same processor powers the bigger iPad Pro 12.9-inch but mated with 4GB of RAM instead of 2GB, even more room to handle memory heavy games and applications.
In the optics department, the iPad Pro 9.7-inch has an 8MP Rear camera and 1.2MP front camera. With the iPad Pro 12.9-inch, you get an upgrade to 12MP rear camera with 4K video recording capability and 5MP front camera. Storage options are 32GB, 128GB and 256GB. LTE options available and all models support Wi‑Fi (802.11a/b/g/n/ac); dual band (2.4GHz and 5GHz); HT80 with MIMO and Bluetooth 4.2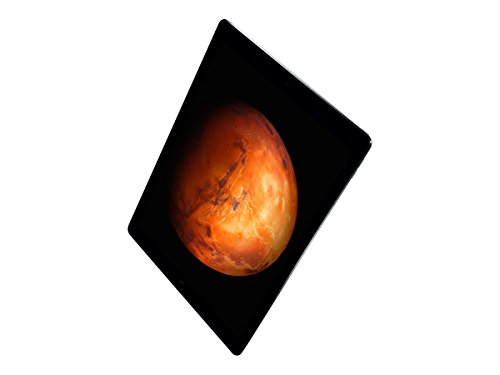 ALSO: iPad Pro 12.9-inch with Apple Pencil and Apple Smart Keyboard
Star Ratings: 4.7
Number of reviews: 1069
---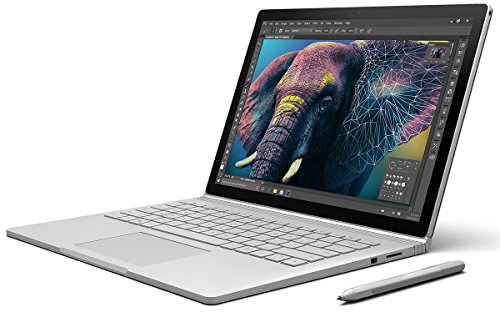 The laptop that aims to replace everything, with the right specification and performance base (the detachable keyboard) that comes with a discrete GPU controller, the Surface Book can be your workstation, portable laptop, tablet and writing folio with Surface Pen all rolled into one. And, you can do it all in style with its one of a kind hinge, solid construction and minimalist look.
Microsoft Surface Book boasts a 13.5-inch PixelSense 10-point multi-touch display with a resolution of 3000 x 2000 pixels is the highest resolution tablet and at 13.5-inch it is also the biggest tablet in our list that supports a stylus, also known as the Surface Pen. It's great for presentations, update excel sheets and create documents with ease. With 256GB solid state flash memory (option for 512GB and 1TB) and 8GB RAM (option for 16GB) coupled with either an Intel Core i5 or Intel Core i7 processor, this tablet is super fast.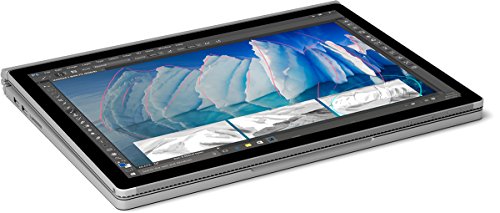 When attached with a keyboard, which by the way, you can choose a Performance Base keyboard which will not only give you a discrete GPU to run professional grade software such as Adobe Creative Cloud, AutoCAD or Visual Studio but extends the battery life from 12 to 16 hours. Ports include two full size USB 3.0, Ultra high speed Full Size SD card reader, headset jack, mini Displayport and Surface Connect for keyboard or performance base. both keyboard and tablet connects using a one of a kind proprietary hinge.
When detachable display screen works in perfect harmony with Microsoft's OneNote and Surface Pen. As mentioned before the standard unit without performance base averages up to 12 hours between charge. Finished in silver and made from magnesium alloy casing with a minimalist design with the only physical buttons being the power and volume, there is plenty to like.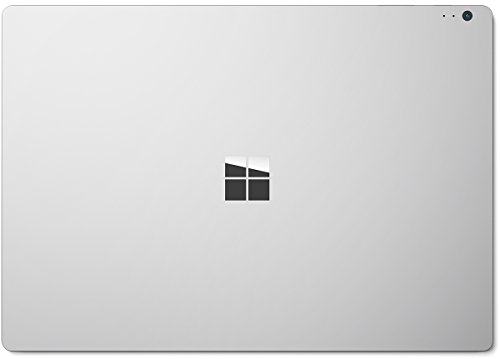 Dimensions: 12.30" x 9.14" x 0.51 – 0.90" (312.3mm x 232.1mm x 13.0 – 22.8mm), Clipboard mode 8.67 in (220.2 mm) x 12.30 in (312.3 mm) x 0.30 in (7.7 mm)
Weight: i5 GPU: 3.34lbs (1516g), i5/i7 dGPU: 3.48lbs (1576g). Performance base models starts at 3.63 lbs (1,647g) including keyboard
---
The premium offering from Samsung, now in its third iteration, the Samsung Galaxy Tab S3 has all the bells and whistles, AMOLED display with QXGA or 4K UHD resolution, powerful processor and plenty of memory and storage. The glossy glass finish completes the look and the AKG tuned sound system is a welcome bonus.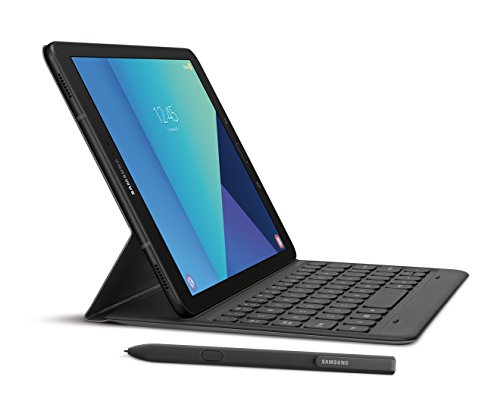 Samsung Galaxy Tab S3 is a 9.7-inch QXGA AMOLED or 4K UHD AMOLED display, 32GB Tablet with superbly precise and pressure-responsive Samsung S Pen Stylus which never needs to be charged. The stylus has great angle sensitivity with the intelligence to translate, magnify, navigate and create with a full palette of brush and pen types. This premium tablet has a glossy glass front and back giving it a stunning look.
In the audio department, you get a powerful quad speakers, tuned by AKG, calibrate with your movements as you rotate the Galaxy Tab S3, and intuitively reflect what's playing on-screen. You can easily switch from touch to type with a feather light keyboard although the keyboard is sold separately. The keyboard automatically pairs with the tablet when come into contact and never needs charging.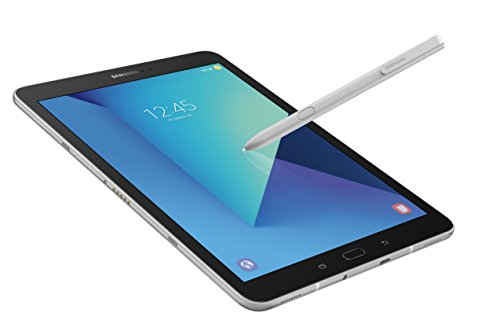 Powered by the powerful Snapdragon 820 quad core processor clocking at 2.15GHz and 1.6Ghz, it has 4GB of RAM (some models come with 2GB) and the built-in 32GB of Solid State Flash Memory Storage is expandable up to an additional 256GB via microSD slot. The 2.15 GHz Snapdragon quad-core processor makes multitasking on your tablet as intuitive as multitasking in your mind, with all the speed and power you need.
The biggest plus for the Samsung Galaxy Tab S3 is the High Dynamic Range on a Super AMOLED display, the Galaxy Tab S3 delivers cinematic vividness, detail and deep contrast to a screen that fits in your hands. It has a maximum resolution of UHD 4K (3840 x 2160)@30fps. Some models are QXGA AMOLED (2048 x 1536 pixels).
In the optics department, you can capture every detail, even in low light, with a 13MP rear camera, thanks to impeccable autofocus and flash, while the 5MP front camera is perfect for video chats. Battery life is 12 hours between charge.
Available in black or silver.
Dimension (HxWxD, mm): 237.3 x 169.0 x 6.0
Weight: 429 grams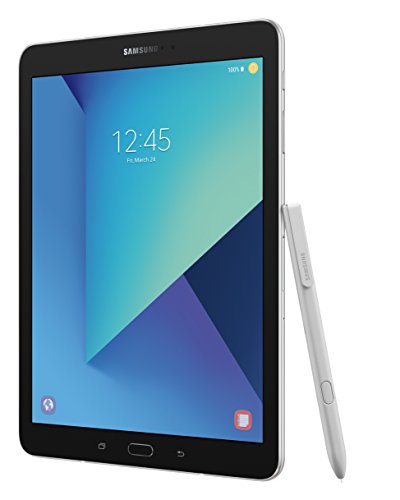 ALSO: Samsung Galaxy TabPro S – 12-inch Windows Tablet (no stylus)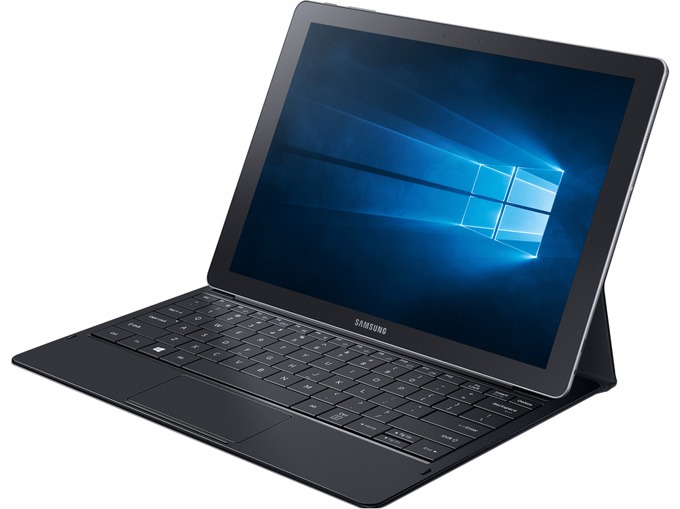 ---
4 : Microsoft Surface Pro 4 (128 GB, 4 GB RAM, Intel Core i5) –

WINDOWS
The one that starts it all, the Surface Pro now in its fourth iteration is the tablet first with a kick stand, a profile that other manufacturers have since followed with their own version such as the ASUS Transformer Pro 3 and Lenovo IdeaPad Miix 500. Available only in silver, if you like a solid performer and don't mind top dollar, go with the Core i7 version with 16GB RAM and 1TB SSD.
Microsoft Surface Pro 4 comes with 6th Gen Intel Core m3, i5, and i7 processors, the same generation processors as those found in the Surface Book. It is more powerful than before and is quieter, runs cooler, and is even more efficient. However, there are differences between them.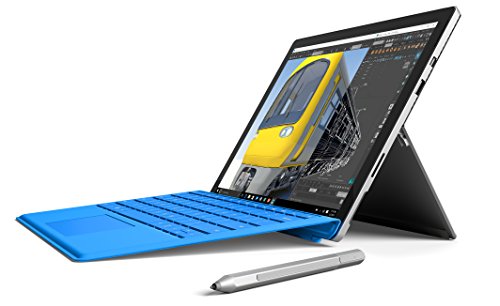 The Surface Pro 4 uses dual-core Core i7 Skylake processor while the Surface Book, also uses the dual core processor but faster. Suface Book use Intel Core i7-6600U, while Surface Pro 4 uses Intel Core i7-6650U. A quick comparison between the processors used on these two lines of products by Microsoft can be found below:
Surface Book:
6th Gen 2.6-GHz Intel Core i7-6600U processor with Intel HD graphics 520
6th Gen 2.4-GHz Intel Core i5-6300U processor with Intel HD graphics 520
Intel has a comparison chart of the two chips on its site.
Surface Pro 4:
6th Gen 2.2-GHz Intel Core i7-6650U processor with Intel Iris

graphics

540
6th Gen 2.4-GHz Intel Core i5-6300U processor with Intel HD graphics 520
6th Gen 900-MHz Intel Core m3-6Y30 processor with Intel HD graphics 515
Now that we got that out of the way, the Surface Pro 4 in its top end iteration is still very powerful and has the capacity to replace your laptop. Even the one we would recommend which spots a 6th Gen Intel Core i5 processor with 4GB memory and a 128GB solid state drive, it is more than enough for most people. The design is compact and it shows. It is lighter than ever before at 1.73 pounds.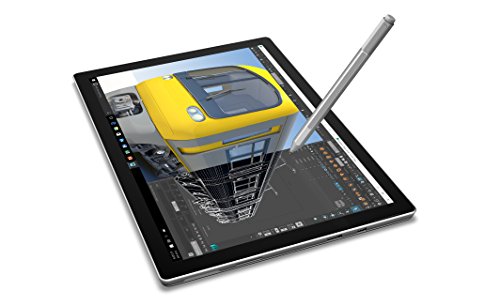 The amazing 12.3-inch touchscreen PixelSense display with 2736 x 1824 resolution has extremely high contrast and low glare. On the body of the tablet, it features a USB 3.0 Port. You will also be glad to know that the Surface Pen is included. You can use this to annotate on the screen or presentations, sign documents, take notes and much more. While storage and memory starts from 128 GB SSD and 4 GB DDR3 SDRAM, 256GB, 512GB, 1TB storage versions as well as 4GB or 8G memory version are available.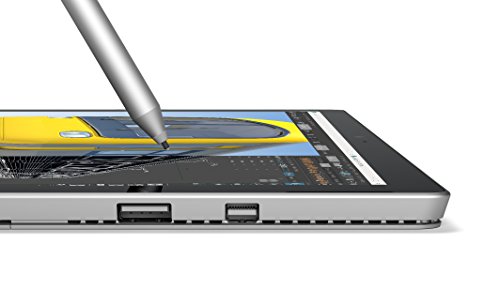 Battery average around 9 hours but actual use may vary and most users would say that the figure is very optimistic. The goodies does not stop there, there is a rear camera with a resolution of 8MP while a front 5MP shooter is also used as facial recognition to unlock the device. The 12.3 PixelSense screen has extremely high contrast and low glare so you can work through the day without straining your eyes. Keyboard is not included and is available for purchase separately.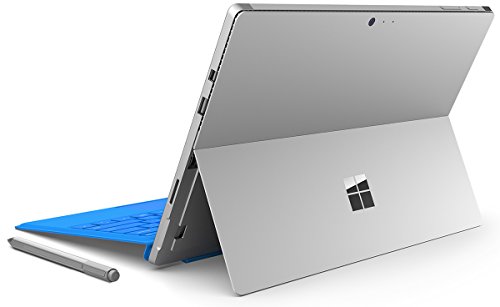 ---
2.30 GHz Intel Core i5-6200U, 8 GB RAM, 256 GB SSD, Windows 10 Pro 64-bit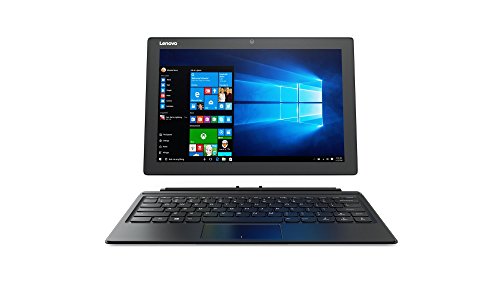 If you are after a cheaper alternative to the Microsoft Surface Pro 4 that still packs plenty of punch in way of processing power, memory and storage then the Lenovo IdeaPad Miix 510 is your answer. What you will miss out on is some pixels on the screen compared to the Surface Pro 4 but it is still plenty at 1920 x 1200 resolution.
IdeaPad miix 510 houses a powerful 2.3 GHz Intel Core i5-6200U processor (Intel Core i7 version is also available) and supports 802.11bgn and Bluetooth Wireless Type. It has a Screen Size of 12.2 inches with a maximum screen resolution of 1920 x 1200 pixel, that's Full HD+.
The 12.2 inch FHD IPS GL touch display is impressive. With Windows 10 Professional as the OS and a backlit keyboard the tab is great to use. It has 256GB PCIE SSD hard disk and 8GB DDR4 2133 SDRAM which is plenty and cost less like for like when compared to Microsoft's own Surface Pro 4 which presents itself as a budget alternative.
The front camera is 2MP and the rear camera is 5MP. There are 2 USB 3.1 Ports and one 1 USB 3.0 Port to attach accessories. It uses a 2-cell Lithium Ion battery and Lenovo's signature sleek design and unique watchband hinges for multiple angle viewing. Overall, the profile is pretty much similar to Microsoft's Surface Pro 4 and ASUS Transformer Pro 3 T303 with integrated kickstand.
---
BUDGET: Lenovo Yoga Book – FHD 10.1″ Tablet – 2 in 1 Tablet –

ANDROID

or

WINDOWS
Intel Atom x5-Z8550 Processor, 4GB RAM, 64GB SSD, Gunmetal or Carbon or Champagne Gold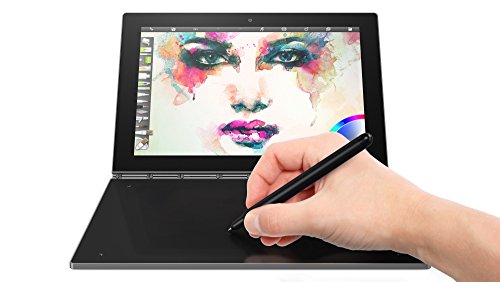 The Lenovo Yoga Book takes stylus input seriously, with a dedicated writing space, a digitiser, a stylus that doubles as a real writing pen, various apps that support writing, sketching and drawing and fold flat profile that supports display and writing side by side.
At just under 2 lbs, the Lenovo Yoga Book is the world's thinnest and lightest 2-in-1 android tablet. A Windows 10 Pro 64-bit version is also available. On-Demand Halo Keyboard With Haptic Feedback  makes every task easier. You can make notes or sketches using a stylus with real ink. All notes are instantly digitized when you write with the Real Pen stylus.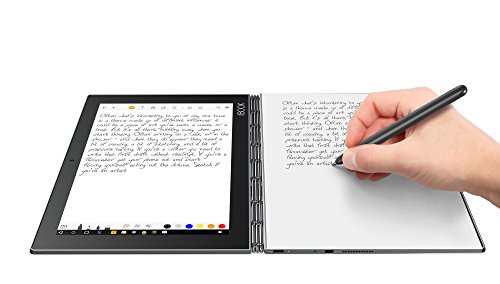 Type on the Halo keyboard that appears when you need it – and vanishes when you don't. Get things done on our custom version of Android that lets you be productive like never before. Thin, light, and stylish, 10.1 inches Yoga Book sets your imagination free – anytime, anywhere.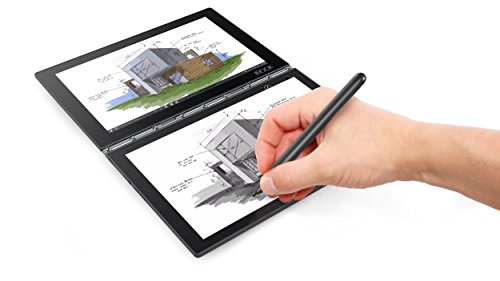 Do more with one notebook: type, take notes, browse the web, even draw. With up to
15-hours
of battery life, it's designed to go all day. Its maximum screen resolution is
1920 x 1200
pixels.
2.4GHz
Intel Atom processor,
64GB
SSD and
4GB
RAM let you enjoy Cinema-Level Sound and Video.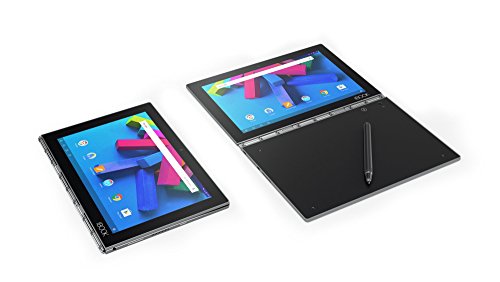 With access to Google Play and your favorite Anroid apps, this 2 in 1 Tablet, features a bright 10.1" Full-HD display & Dolby Atmos speakers give you an immersive, cinematic sound. With a hinge that opens 360º, the Yoga Book can be used in 4 modes to fit your lifestyle: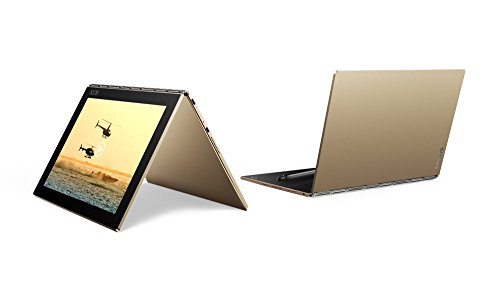 Lie-flat Create Mode for note taking and drawing;
Browse Mode as a compact 10.1" tablet;
Watch Mode for entertainment;
Type Mode as a productive laptop.
You can even be more creative by using two hands: one on the screen to select tools, pan, and pinch-to-zoom the other hand using the Real Pen to draw on the Create Pad. You can use the included Book Pad clipboard to digitiser your papers and easily keep them in place. Do it while looking at your screen and seeing your notes being digitized before your eyes, or using the Lenovo NoteSaver application to use your Yoga Book as a smart paper pad folded open for the most natural way to take notes.
If you like all this but prefers a different operating system, a Lenovo Yoga Book with Windows is also available.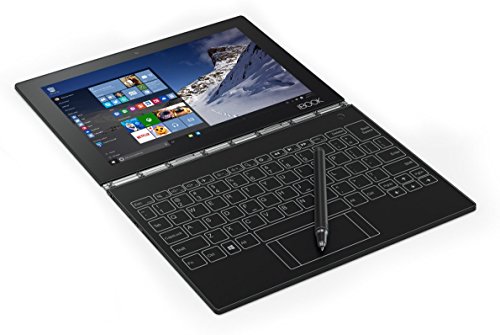 Comparison Table for Tablets with Stylus
iPad Pro 9.7
Samsung Galaxy Tab S3
Lenovo Yoga Book
Surface Book
Surface Pro 4
Lenovo IdeaPad Miix 510
Processor:
M9
 Qualcomm 4
Intel Atom x5-Z8550
 Core i5, i7
Core m3, i5, i7
Core i5
Memory:
2GB RAM
 2GB RAM
4GB RAM
8GB, 16GB RAM
4GB, 8GB, 16GB RAM
8GB RAM
Storage:
32GB , 128GB, 256GB SSD
 32GB SSD
64GB SSD
256GB, 512GB, 1TB SSD
128GB, 256GB, 512GB, 1TB SSD
256GB SSD
Display size:
9.7 inches
9.7 inches
10.1 inches
13.5 inches

BIGGEST

12.3 inches
12.2 inches
Resolution:
2048 x 1536 pixels
2048 x 1536 pixels
1920 x 1200 pixels
3000 x 2000 (267 PPI) –

HIGHEST

2736 x 1824 pixels
1920 x 1200
Keyboard:
Apple Smart Keyboard and Apple Pencil (sold separately)
Feather light keyboard ( sold separately). S Pen input
Halo keyboard appears when you need it
4 level backlit keyboard, Surface Pen incl,
Keyboard Optional Purchase, Surface Pen incl.
Backlit Keyboard
Battery Life:
10 hours
12 hours
15 hours

LONGEST

12 hours, 16 hrs with optional dGPU performance base
9 hours
7.5 hours