Game livestreaming today has become easier than ever, thanks to the development of modern hardware and software technologies, and the rise of faster and reliable Internet to transmit video data. You no longer have to spend exorbitant amounts of money, or invest in high-end gears to get the quality and consistency required for the entire session.
That being said, there is still a minimum level of quality needed, as well as a baseline list of equipment and devices to get you started. In this article, we shall take a cursory look at each of them, and provide pointers for your potential choice to optimize your game streams.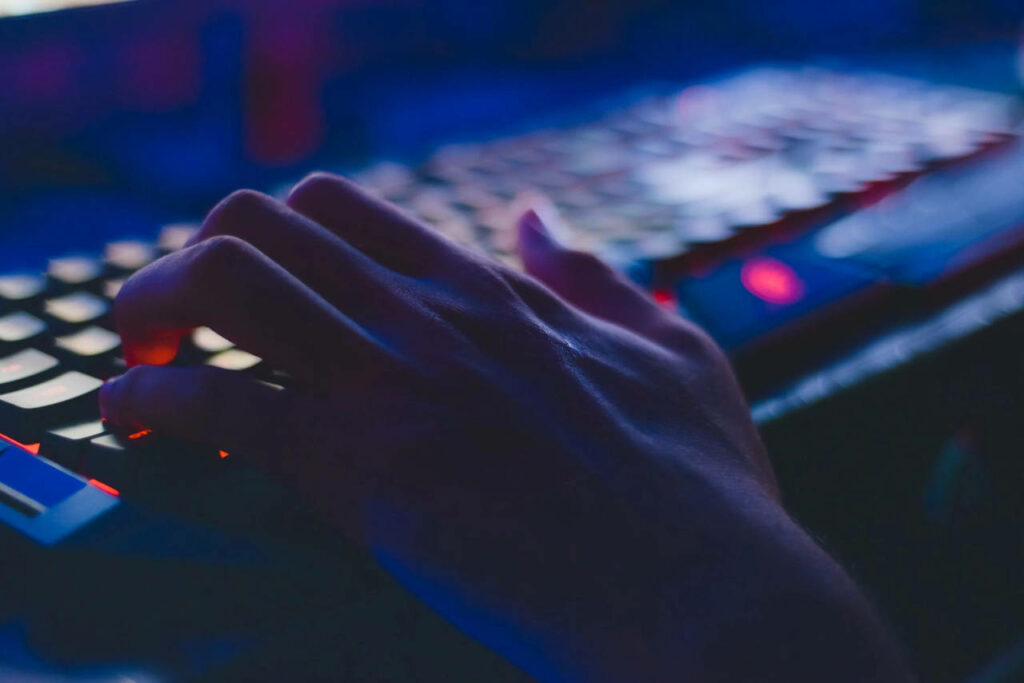 Game Streaming Equipment Overview

Here is a comprehensive list of hardware that you need.
Microphones – voice input hardware
Microphone Accessories – includes microphone stands, windscreens, and preamps
Headsets – focused audio output
Cameras – specifically high-quality webcams
Lights – better visibility for any video setup
Green Screen – for overlaying self on top of virtual background during streaming
Game Capture Card – game recording and transmission of live broadcast
Stream Deck – custom-made commands at your fingertips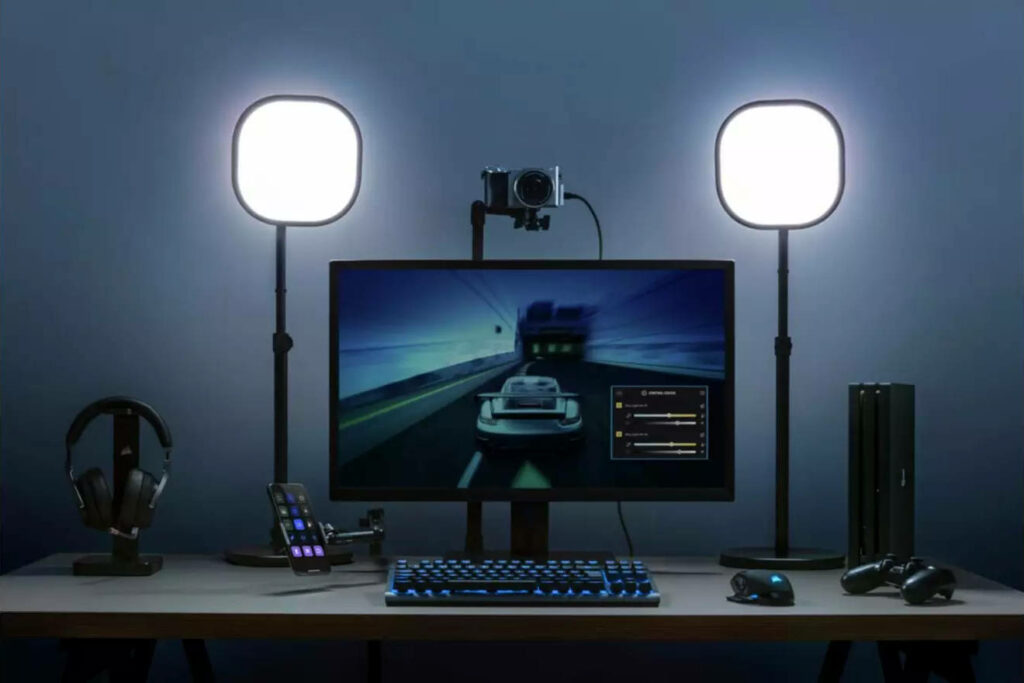 1. High-Quality Microphones
A good microphone must not only be capable of reproducing your voice in a crisp, clear, and audible manner. But, it must also prevent unnecessary noise from getting through using any number of integration features. This mainly includes your own noises, such as inhaling, abrupt air movement ('p' and 'f' sounds), though it may also come from constant hums and whirrs, like the spinning of your PC's exhaust fans, or the sound of your AC in operation.
Generally, if you have the budget, go ahead and get those $100+ models. Most trusted brands like Blue Yeti and Elgato would already have the specification and features needed for a well rounded streaming. However, you may want to check out some of these budget options as well:
HyperX SoloCast – Unidirectional, Tap-to-Mute, Compact
Razer Seiren Mini – Tight Pickup Angles, Shock Resistant, Compact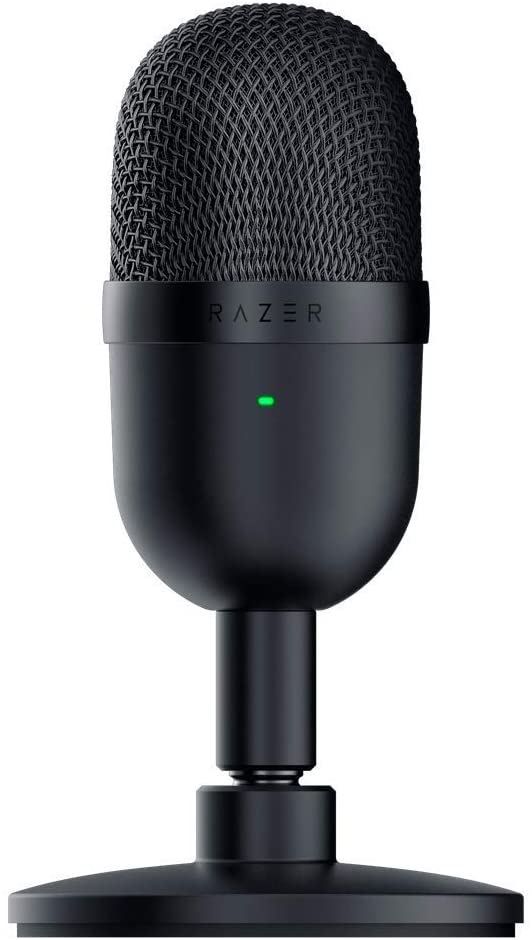 2. Microphone Accessories
Supporting the microphone is a slew of different accessories and devices that help further optimize how it records your voice. Some of these are physical while others are technical. There are quite a number of them, but here are the three most important ones:
Windscreens and pop filters – mechanically prevent abrupt airflow, noise or sound waves from reaching the microphone. This can be combined with mic software to create even more refined tuning, eliminating unnecessary noises.
Stands/arms and suspension mounts – provides free positioning of the microphone, so that you don't have to move or adjust yourself when speaking. Has pretty obvious benefits while gaming. The microphone can be position in a way that captures your voice without getting in the way of gaming.
Microphone preamplifiers – filters/refines as well as amplifies microphone signal for your PC for better efficiency and clarity. Your streaming system could technically work without one, but it is a very good accessory to have to keep up the sound quality from your microphone and for consistency.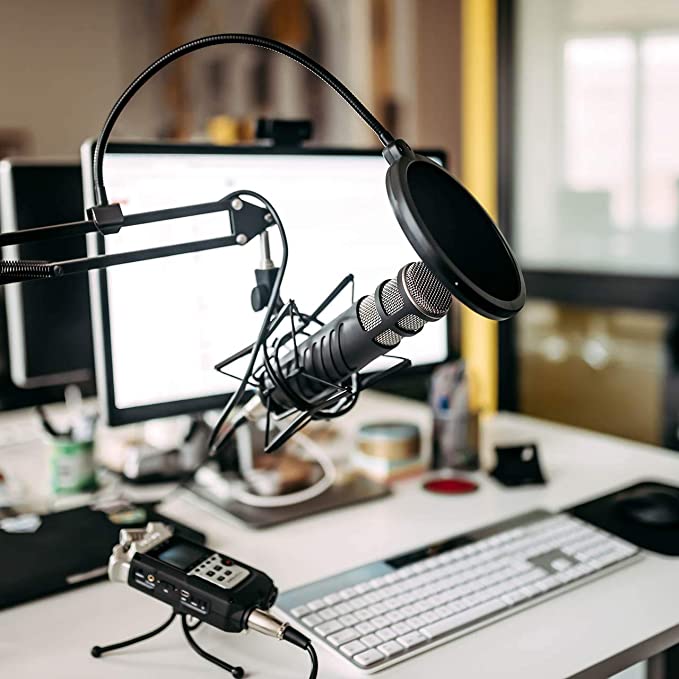 Search Microphone Accessories on Amazon
While there are no specific brands recommended for windscreens and microphone support hardware, some of the best microphone preamps are listed below:
Cloudlifter CL-1 – no muss, no fuss, plug-and-play (literally) mic preamp
Presonus TubePre v2 – provides a bit more adjustment options, but still keeps its simplicity

3. Comfortable, Task Focus-Oriented Headsets
Self-explanatory audio output devices. The focus of headsets in a streaming setup is simply to allow you to gain absolute focus, whether its hearing the game's surround (3D) sound effects, or communicating with other collab members within the same stream. Hence, it is quite inevitable that your first priority is to get a pair of comfy, long-term use headsets with effective noise-canceling features and high-quality audio reproduction.
As for head and ear comfort features, most competitive models within the average price category should already provide the necessary amount of comfort level. So, you don't have to worry about that too much but to be on the safe side, read customer reviews before picking up one online. Also, if you are planning to use your headset microphone to stream… don't. While it is more than serviceable for basic VoIP or video and voice calls, it won't deliver the same quality level as a dedicated mic during a livestream.
A few interesting streaming-optimized headsets in mind include:
MPOW EG3 Pro – ultra-budget, but still has all the minimum specs
HyperX Cloud Alpha – most popular mid-tier choice, mic detachable
Logitech G Pro X – At the edge of the line between premium and mid-tier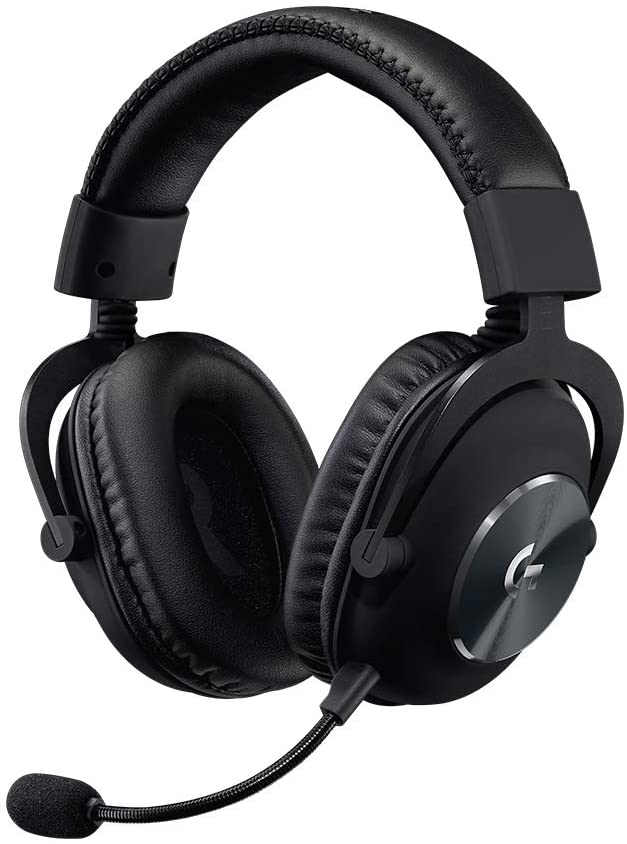 Search Gaming Headset on Amazon
4. Cameras
The first of the two primary hardware for streaming. Specifically, we are looking for streaming webcams. These would provide the video crunching power needed to present ourselves on the streaming session screen corner at respectable resolutions. There is nothing much to say on the hardware side really, other than having enough resolution, being able to copy with low light conditions, supports auto focus and frame rate options to fiddle with your personal settings.
Some of the standard streaming webcam offerings include:
Razer Kiyo Pro – Full HD (1080p) at 60fps, HDR-enabled, light-sensitive
Logitech StreamCam – Full HD (1080p) at 60fps, pretty much the same, except its by Logitech and is compact, support facial tracking, image stabiliser and portrait mode
Razer Kiyo – Full HD (1080p) at 30fps, smaller brother of the Pro with built-in ring light
Logitech BRIO – 4K max (30fps), 60fps on lower resolutions, HDR, very wide FOV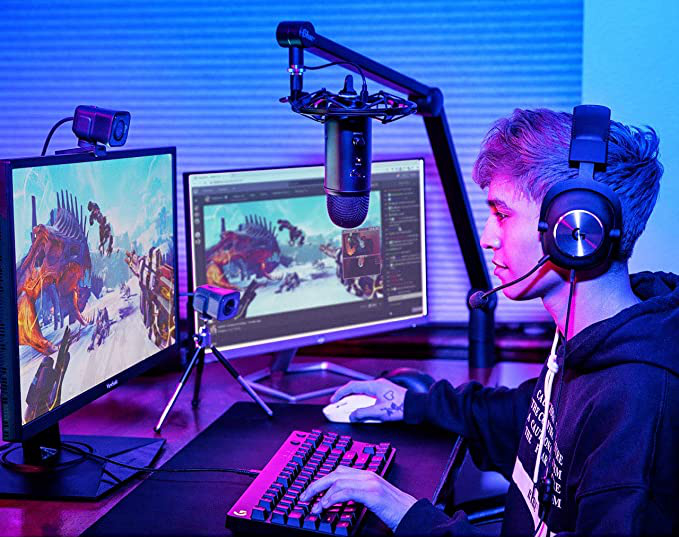 Search Streaming Webcam on Amazon
RELATED: Webcams for Work at Home
5. Focus Lights
Lights for your game streaming setup don't have to be fancy. It only has to provide that minimum level of illumination. In fact, if you already have an available source of light that checks those requirements, you can create a makeshift key lighting tool of your own. Or, if the rest of the streaming setup isn't intended to be anything too fancy, you can opt to skip this completely. Just double-check first with your chosen camera if the default no-lights setup would still work. For this, you need to look for low light support in the list of features and HDR if you absolutely must have good video quality.
Of course, hardware dedicated to lighting is easier and more efficient to cover all your lighting needs. They can also be combined together, so that one primary key light is behind the camera, while several fill lighting balances shadows and glare around you.
For most positioning configurations, these recommendations can provide a good start:
NexiGo Selfie Ring – very simple setup, combines directly with webcam
Elgato Key Light – most balanced choice for all levels of lighting setups, stream deck compatible
Fovitec Softbox Lighting Kit – for more professional setups and lighting configurations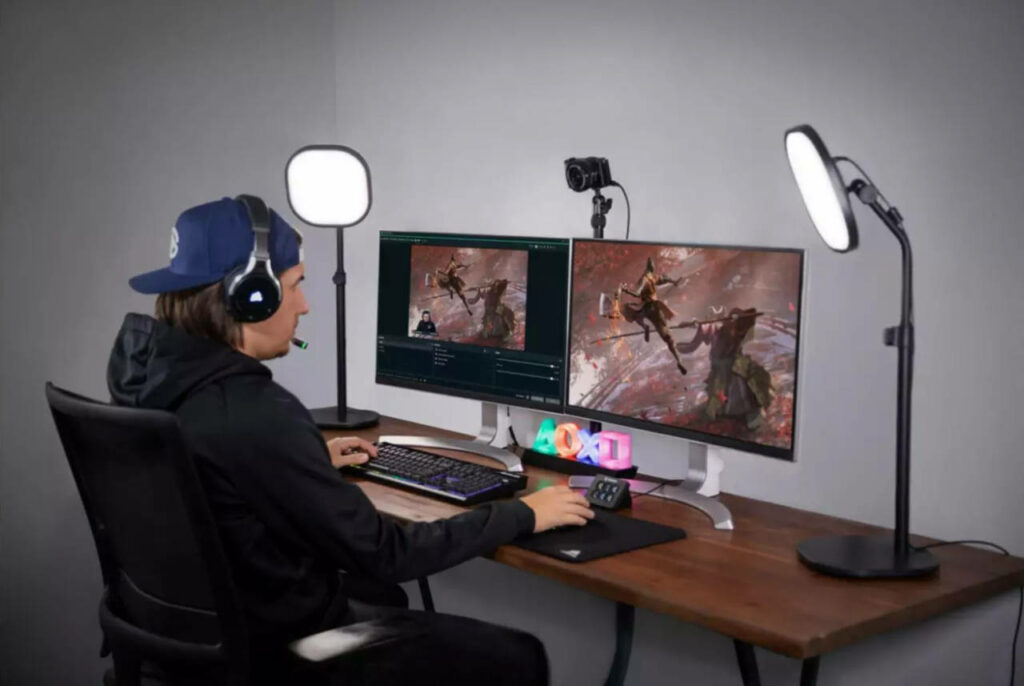 6. Green Screen
Just as you see it on TV, Green screens can be a creative option because you can do all sorts of stuff like comically insert yourself on the scene during certain moments or have your background setup as the stream session itself. Because this isn't exactly a tech device, you don't have to be too rigid on its specifications. Heck, just like lighting, you can even make your own version.
However, for product-specific commercial green screens, you'll want something that has built-in deployment features by default. Anything that can be tidied up quickly while having the sturdiness to last for multiple sessions will do. Accessories also count towards how the green screen is deployed, like if you're using clamps or not. Oh, and the obvious choice is a hue of green that can be used as a chroma key background.
Product recommendations:
Elgato Green Screen – mechanically collapsible, small-scale, compact
Any muslin backdrop with chroma key-enabled green hues
Any photo studio sets using green cloth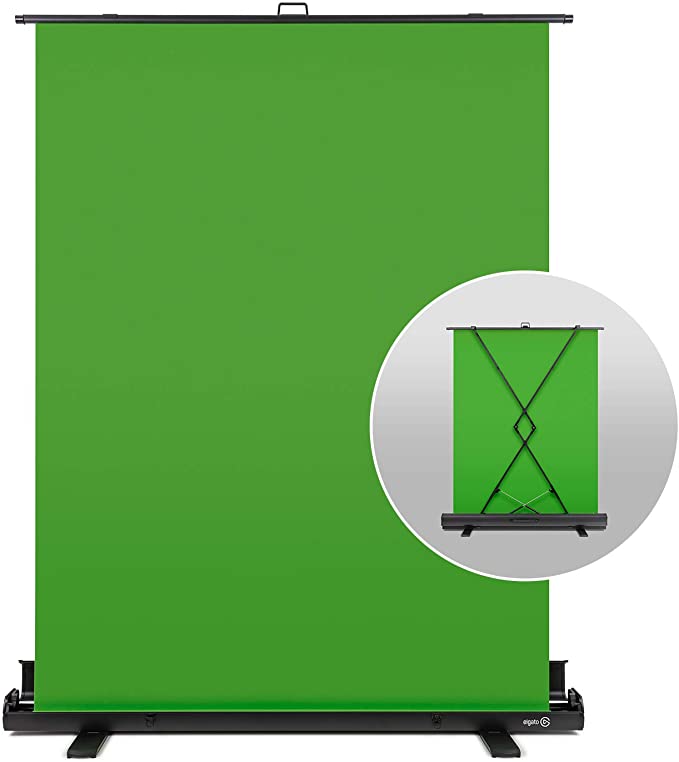 7. Game Capture Cards
A video recording device connected to one of your GPU's output ports or game console to broadcast what you see on your primary screen(s) from another PC. Because they are external, your main gaming unit suffers from no additional hardware load. It is the second unit connected that handles all the streaming. As such, they are pretty much a requirement for streaming sessions using dedicated gaming consoles.
It is important to remember that you don't need a game capture card if you are streaming from your main PC only. That being said, be wary that any form of continuous video data upload will have a considerable resource hit on your CPU (and to a smaller extent, your GPU) load when using streaming software such as OBS. This would then translate to reduced frame rates, possibly affecting your game session. If you have a second PC or laptop lying around, definitely go for a game capture solution to take care of the capture and encoding of video feed in real-time and at a good enough quality with no blips or stutters either way.
Product recommendations:
Elgato Game Capture HD60 S – is one of the best bang-for-your-buck capture cards.
Elgato Game Capture 4K60 S+ – provides more options, plus 4K. Too expensive, though.
AVermedia Liver Gamer Duo – PCI-e based, streams two HDMI sources at once.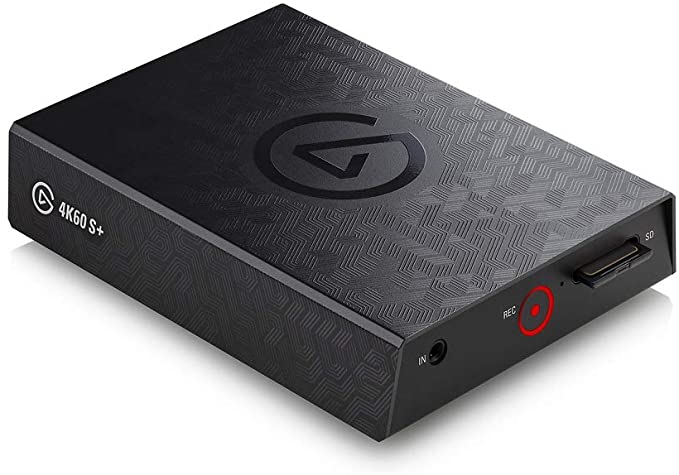 Search Game Capture Card on Amazon
8. Stream Deck
It is a "command center" console, partially designed to automate things that you typically do in a livestream. For example, instead of having to do shortcut combinations manually, you can just configure them on a button in the deck, and automatically do it all at the press of that very button. You can even get creative and save custom screen edits and animations on each button, so that your session looks very dynamic and professional, as if being controlled from an actual TV broadcasting studio.
Product recommendations:
Elgato Stream Deck – the one and only prime stream deck, comes in 6/15/32 buttons
Razer Tartarus – provides added console accessibility like a keyboard extension
X-Keys Programmable Keypad – on the cheaper side, can have more buttons than Elgato
BONUS: Any Turing or Ampere GPU
If you are using any GPU with the Turing or Ampere architecture (GTX 16 Series, RTX 20 and 30 Series), then congratulations! You actually already have a very efficient streaming "device" by default, without the need to use a very beefy CPU. Nvidia's NVENC feature has been vastly updated since Turing, and can now be selected using your streaming software as the primary video encoder. It is technically limited at full HD right now (quality compromises already a bit noticeable at 1440p), but 1080p is the typical resolution and more than enough for game streaming currently.
Next, head over to our next article to find out the basic steps required to start your first video game stream in What You Need to Start Your First Video Game Streaming and Top Tips for Newbies