Anyone can do it, make their own iMac setup with Mac mini for less. And, you do not have the penalty of a reduced GPU core even with the entry level Mac mini. Here are your options to make your own M1 Mac with Bring Your Own Display, Keyboard & Mouse (BYOD and KM) on the Mac mini.
This is not a tutorial on ripping out the guts of an old iMac and swapping it with the innards from a Mac mini M1. Here, we take a look at a far easier and safer solution of putting together a moderately priced Mac using the Mac mini M1, a choice of monitor, keyboard and mouse that will rival the iMac 24 in terms of performance and price.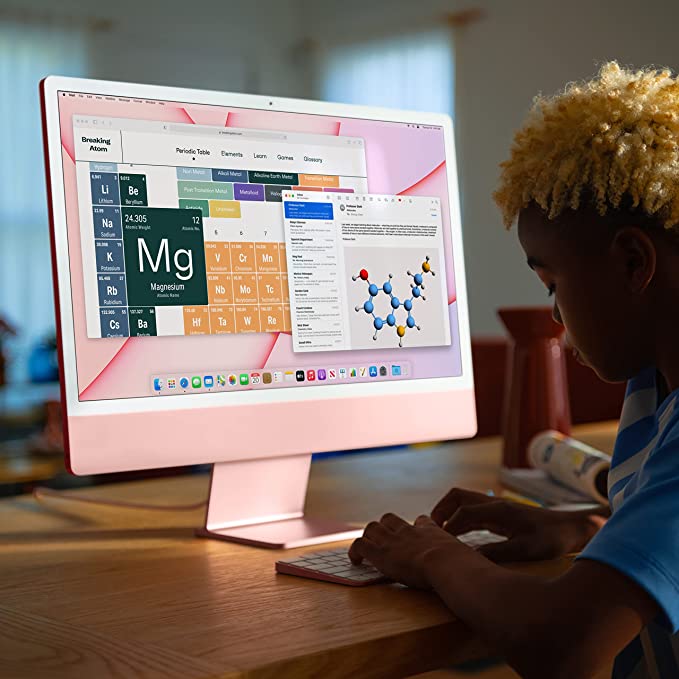 Looking at the numbers
The new iMac 24-inch costs a whooping $1299 for the entry level model with 8-Core CPU and 7-Core GPU. This goes up to $1499 with the 8-Core CPU and 8-Core GPU. What you get for the $200 dollar price difference between the two models, apart from the extra GPU core are two additional USB3 Type-A ports and a Gigabit Ethernet.
With the Mac mini, the entry level unit already come with 8-Core CPU and 8-Core GPU plus the two USB3 Type-A port and Gigabit Ethernet. This is on top of two Thunderbolt 3 USB-C ports, HDMI 2.0 and 3.5mm headphone jack. So, the only thing we need is to add a monitor, keyboard and mouse. For $699, you get a Mac with the same specification as the iMac 24 mid-range model and still have $800 left for the monitor, keyboard and mouse.
Make Your Own M1 iMac for Less
Once again, we are not trying to replicate the all-in-one design of the iMac 24, with its slimline body, integrated stand, built-in speakers and embed computer system. Our task is one of getting the right specifications at the right piece.

Step 1: Picking the right Mac mini
As mentioned previously, even the entry level Mac mini with 8-Core CPU and 8-Core GPU would be able to go up against the mid-range iMac 24. However, if you would like more storage (512GB SSD) or more memory (16GB unified) which you will be thankful you have 3 to 5 years down the road, it will only cost you an extra $200. This will eat into the monitor budget, leaving you with $600 in order to keep it under $1499 (price for the mid-range iMac 24). For our purpose, we will be using the entry level Mac mini price at $699.

Step 2: Choosing the Monitor
We know that the 24-inch monitor on the iMac 24 is hard to beat. The actual diagonal size is only 23.5-inch yet it packs 4.5K resolution. That's 4480-by-2520 resolution at 218 pixels per inch. It also supports 1 billion colours, capable of 500 nits brightness and support for Wide colour P3 gamut. Now that you know what you are up against, our monitor will need at least 4K or UHD resolution. Here are your options starting with 28-inch, 27-inch and ending with 24-inch. We also included a couple of 32-inch options.
1. Philips 288E2E 28-inch 4K UHD monitor
Our first monitor isn't exactly 24-inch but a whole magnitude bigger at 28-inch which makes it bigger than the iMac 27-inch but has plenty going for it at a good price of around $309. You will appreciate how close it is in terms of specification to the display on the iMac 24 albeit being bigger. It also supports billion colours, cover a wide colour gamut and has a good refresh rate. But it goes further with convenient height adjustable stand and clean lines.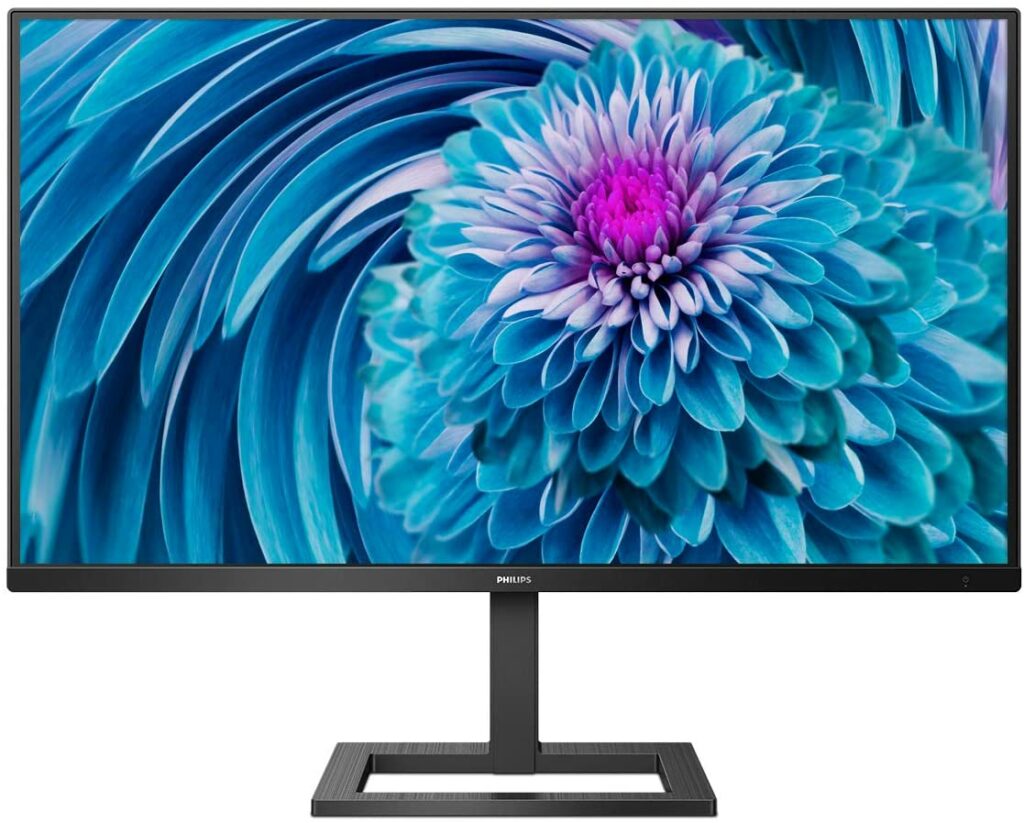 Frameless Monitor
4K UHD 3840×2160 IPS Panel, 107 billion colours
120% sRGB, 107% NTSC colour gamut
AMD FreeSync, 60Hz refresh rate, 4ms response time GTG, Dual 3QW Speakers
Height Adjustable, VESA wall or stand mountable
Approximate savings compared to iMac 24 mid-range model: $491
2. ASUS VP28UQG 28-inch Monitor 4K/UHD
Size and price typically go hand in hand. If you want a big display, you will usually have to pay up. However, this is not the case with the popular ASUS VP28UQG. The 28-inch 4K monitor is one of the cheapest 28-inch monitor out there at only $249 yet it come with fast 1ms response time, fast 60Hz refresh rate, adaptive sync and eye care with blue light filter. It also comes with dual connectivity, DisplayPort and HDMI. The bezel and styling is a little dated, but it still serves up 4K resolution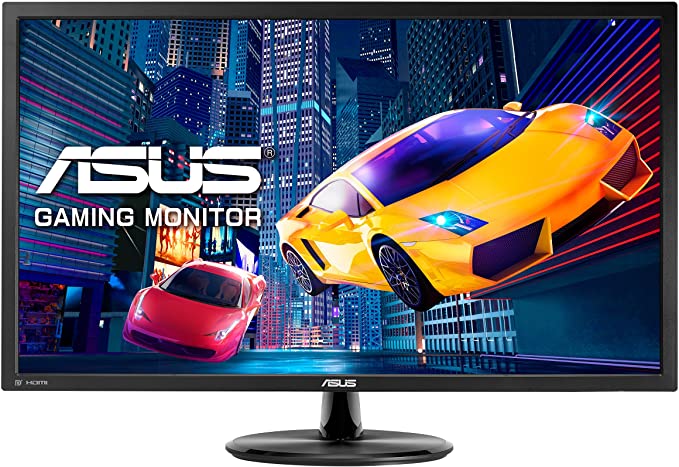 28-inch 4K/UHD (3840 x 2160)
1ms response time
Adaptive Sync/AMD Free Sync
Display Port and dual HDMI connectivity

ASUS Eye Care technology
Approximate savings compared to iMac 24 mid-range model: $551
3. BenQ EL2870U 28-inch 4K Monitor
Another good value and popular monitor is the BenQ EL2870U. As good as the ASUS VP28UQG above, the BenQ EL2870U 4K LCD monitor also supports Eye Care for low blue light. And like the ASUS monitor, it also supports AMD Free Sync for smooth game play. It even has that fast response rate of 1ms GTG plus the dual input options; HDMI and DisplayPort.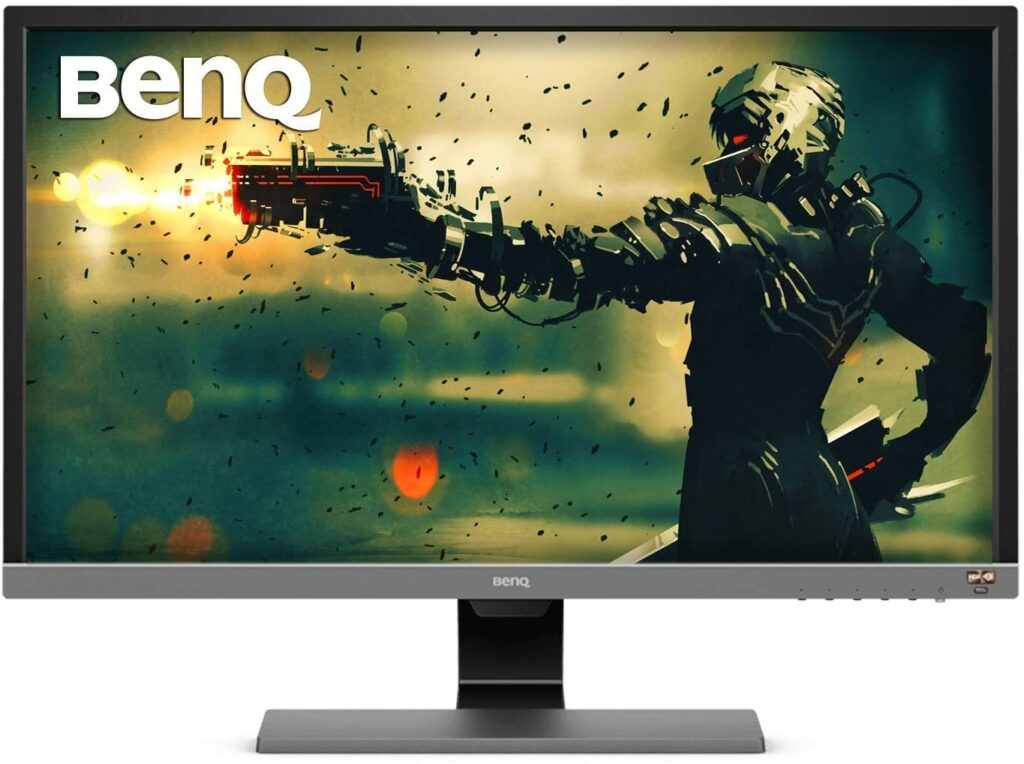 28-inch 4K monitor 3840×2160 resolution
1ms Response Time GTG, 60Hz refresh rate,

10-bit displays 1.07 billion colors

FreeSync, HDR
Eye-care, speakers
Approximate savings compared to iMac 24 mid-range model: $501
Search 28-inch 4K UHD monitor on Amazon
4. ASUS ProArt Display 27-inch 4K HDR Monitor (PA279CV)
The ASUS ProArt is not cheap. It is designed for professionals who value colour accuracy. The panel is suitable for both graphic designers (sRGB) and video editors (Rec. 709 and DCI-P3) supporting the relevant colour gamut. It is even factory calibrated and Calman Verified to provide color accuracy for color professionals and support HDR 10.
It doesn't stop there, with plenty of connectivity options ranging from DisplayPort 1.4, dual HDMI V2.0, USB-C input as well as a USB hub. But there is one more thing, the display is mounted on the most versatile stand that tilts, rotates (pivots) and swivels as well as height adjustable. As with other ASUS panels here, it also supports blue light filter, flicker-free technology and Adaptive Sync support.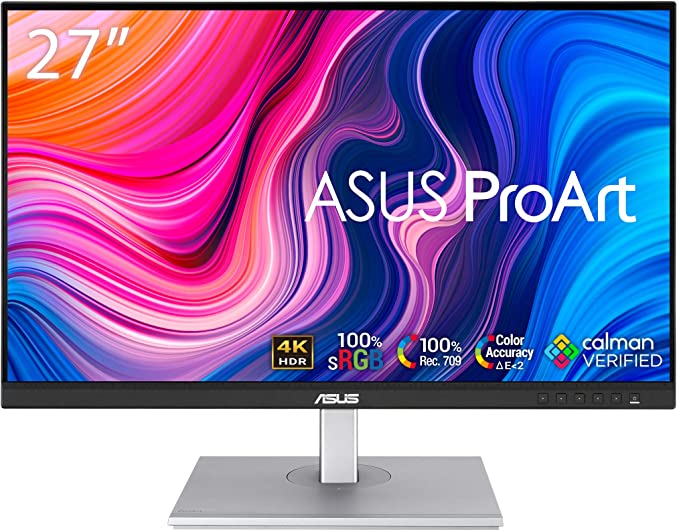 UHD (3840 x 2160) IPS Panel
100% sRGB/Rec. 709, ΔE < 2, Calman Verified, 60Hz refresh rate
USB-C Power Delivery
DisplayPort 1.4, HDMI x 2, USB-C
USB 3.0 hub, Height Tilt Adjustable
Approximate savings compared to iMac 24 mid-range model: $301
5. LG 27GL83A-B 27-inch Ultragear QHD Monitor
First in our line-up of monitors with high refresh rate of up to 144Hz is this LG 27-inch entry. The LG 27GL83A is a gaming monitor with fast 1ms response rate, supports NVIDIA G-SYNC and has a super fast 144Hz refresh rate. But instead of 4K Ultra HD (3820 x 2160) it only come with Quad HD (2560 x 1440). It also comes with a more updated design, a virtually frameless monitor on three sides. Also, the stand tilts and pivots and is height adjustable. If you are looking for even higher refresh rate of up to 240Hz or HDR10 support, choose LG 27GN750-B or LG-27GN650-B respectively, however these only come in Full HD resolution. It is unlikely that the Mac mini will ever take advantage of the high refresh rate but other connected computer or console might given its DisplayPort and multiple HDMI input support.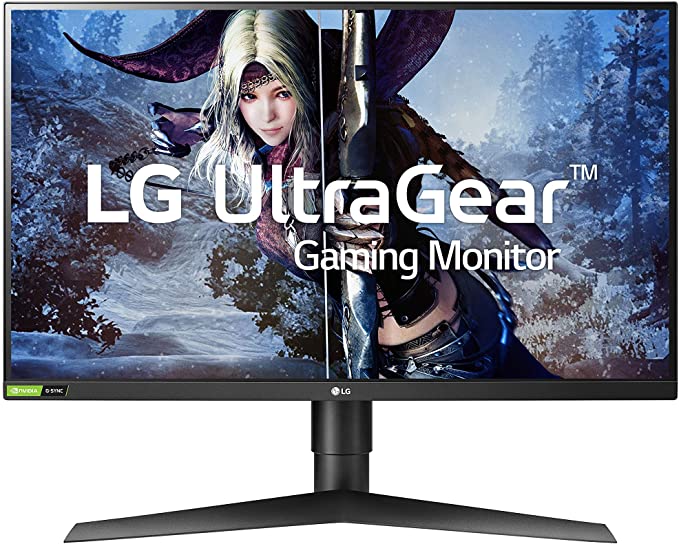 27 inch QHD (2560 X 1440) IPS display
IPS 1ms response time & 144Hz refresh rate

NVIDIA G-SYNC Compatible, sRGB 99%

3-Side virtually borderless design, 2 x HDMI, 1 x DisplayPort

Tilt / Height / Pivot adjustable stand
Approximate savings compared to iMac 24 mid-range model: $421
6. Dell S2721Q 27-inch 4K UHD Monitor
Back to 4K UHD resolution again, this time with Dell. The Dell S2721Q means business and it looks the part too. Those ultra thin bezels, AMD FreeSync support and a combination of HDMI and DisplayPort inputs, is yours for $345. There is even a curved version in the form of Dell S2721QS. The display panel is capable of the standard 60Hz refresh rate and 4ms response time, nothing to shout home about but will work with the Mac mini nicely.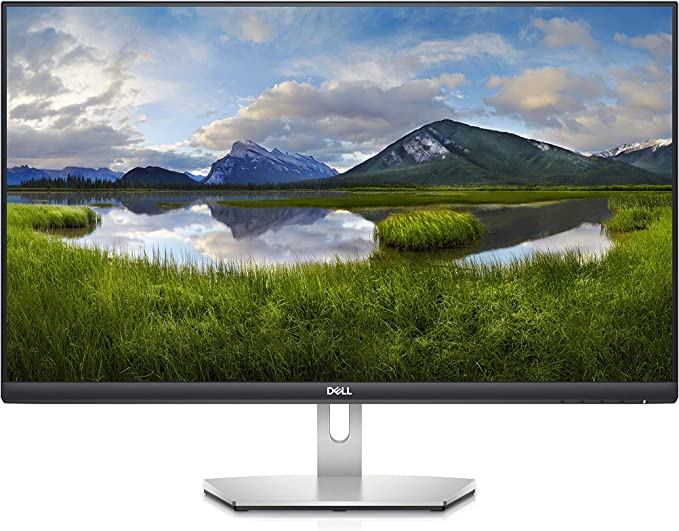 three-sided ultrathin bezel design
4K UHD (3840 x 2160) resolution
AMD FreeSync compatible, TÜV-certified monitor – flicker-free with Comfort View
IPS panel with 99% sRGB colour coverage
Dual HDMI 2.0 input, 1x DisplayPort 1.2, dual 3W speaker, VESA certified
Approximate savings compared to iMac 24 mid-range model: $455
7. Philips 278E1A 27-inch Frameless 4K UHD Monitor
We started off with a 28-inch Philips, here is its smaller sibling, the Philips 278E1A, a 27-inch frameless monitor with full 4K Ultra HD resolution. The IPS panel guarantees wide angle viewing and wide colour coverage of up to 109% sRGB. It even come equipped with multiple input options (HDMI x 2 and DisplayPort), built-in speakers and VESA mount. While the LowBlue mode and flicker free technology ensures your eyes stay healthy and easy. The real bonus of course is its price tag, at only $260, your iMac setup based on Mac mini is going to cost way, way less and you can pocket the difference.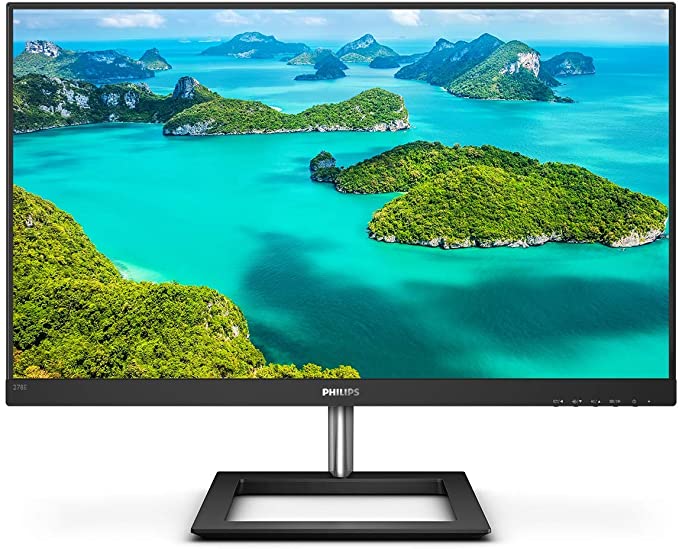 4K UHD 3840×2160 resolution IPS panel, frameless display
109% sRGB, 1 billion colours, LowBlue mode, Flicker free technology
Speakers, VESA compatible, HDMI x 2, DisplayPort x 1, audio in and out
4Yr Advance Replacement Warranty 373
Approximate savings compared to iMac 24 mid-range model: $540
Search 27-inch 4K UHD monitor on Amazon
8. Samsung Business SH850 Series 24-inch QHD Monitor
If you are after something smaller, this Samsung Business SH850 24-inch will fit the bill. It doesn't quite have 4K or 4.5K resolution, only Quad HD with 2560×1440 pixels but it works perfectly for business and productivity applications. It even comes with USB-C, HDMI, DisplayPort input options and is available in black or white, all for a small price of $290. That USB-C port carries the digital display signal, data and power with 45W charging for added convenience.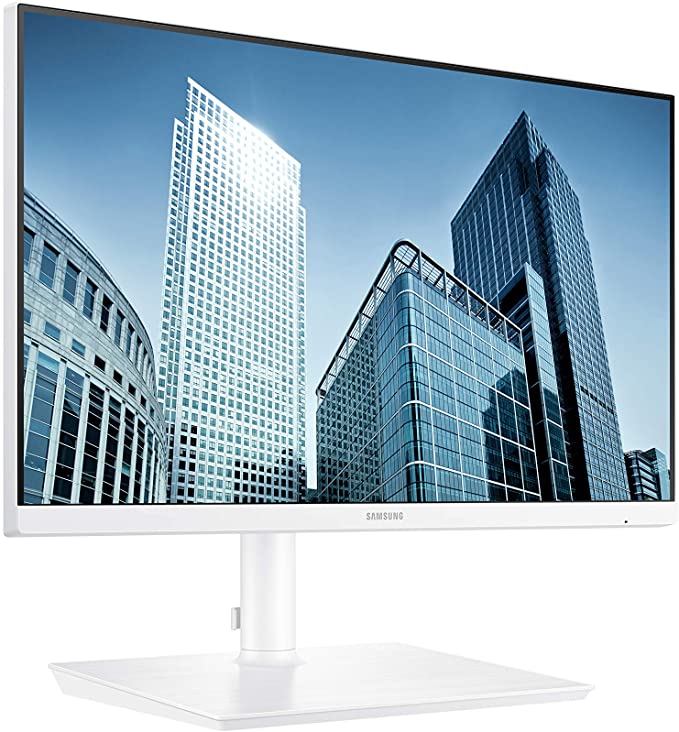 23.8-inch QHD 

2560×1440

, 5ms response time, 60Hz refresh rate

HDMI, DisplayPort, USB-C
PLS Display with wide viewing angle, clear text and images
Fully adjustable stand: pivot, swivel, tilt, height adjustment
Approximate savings compared to iMac 24 mid-range model: $510
9. LG 24UD58-B 24-inch 4K UHD IPS Monitor with FreeSync $297
Another small 24-inch monitor is this trusty old LG 24UD58-B. With Ultra HD resolution it is twice as sharp as the QHD panel above and 4 times sharper than a Full HD panel. It doesn't however come with the sort of appeal you will get with modern monitors. By that I mean the bezels. For that you will need the LG 24MD4KL-B UltraFine 24-inch 4K UHD if you can still get your hands on those but it will cost you.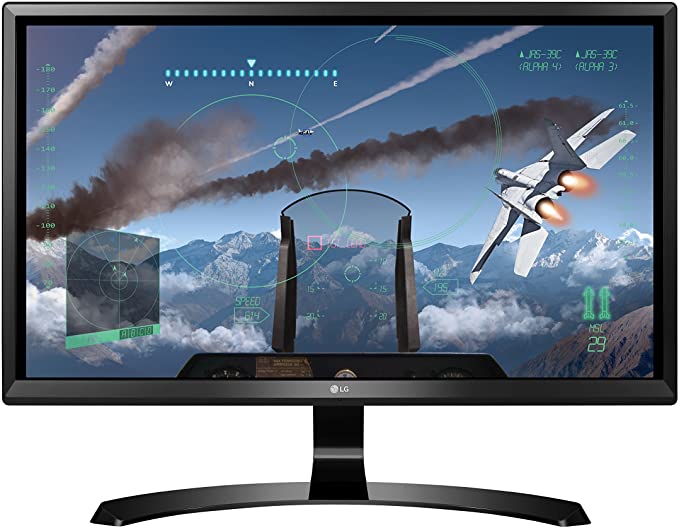 24 Inches 4K UHD (3840 x 2160) IPS monitor

Brightness is 250 cd/m2

FreeSync, on screen control, screen split 2.0

Game mode and black stabilizer
2 x HDMI 2.0 and DisplayPort
Approximate savings compared to iMac 24 mid-range model: $503
Search 24-inch 4K UHD monitor on Amazon
10. SAMSUNG 32-inch UJ59 4K Monitor
We leave the biggest for last. Going beyond 28-inch above is this 32-inch 4K monitor from the Samsung UJ59 series. They say everything looks better bigger, and that is exactly what you will get with this 32-inch monitors. With plenty of sharpness to spare, it won't let you down either. Flicker free tech, AMD FreeSync, Picture By Picture split screen support and eye saver for reduced blue light, it got you cover whatever the application. It is worth mentioning that this one is on its way out so there are savings to be had.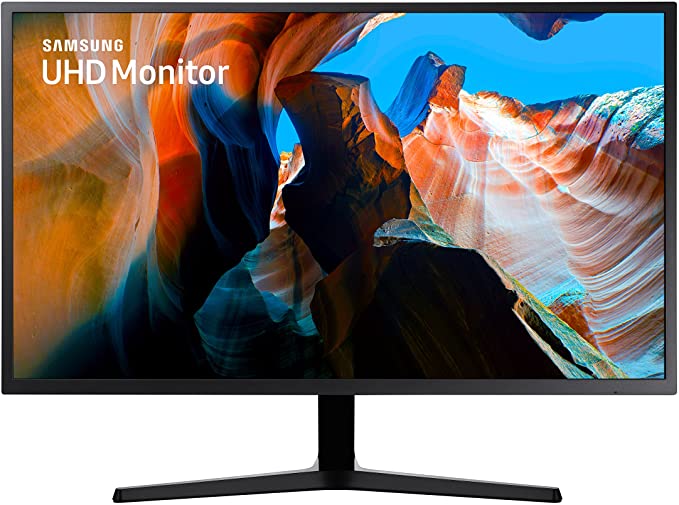 31.5-inch 4K UHD monitor 3840 x 2160 pixels
60hz refresh rate, 4ms response time, Picture by Picture,
Eye saver mode, 1 billion colour flicker free
Brightness: 270 cd/m2
Monitor stand / riser / mount compliant
AMD FreeSync, Gaming, HDMI, DP
Approximate savings compared to iMac 24 mid-range model: $480
ALSO: If you are looking for a newer Samsung monitor, check out the Samsung 32-inch UR590C 4K Curved Gaming Monitor. It comes wrapped in that ultra-slim near-zero bezels with a sleek and stylish design. What's more it is a CES2019 Innovation Award Winner.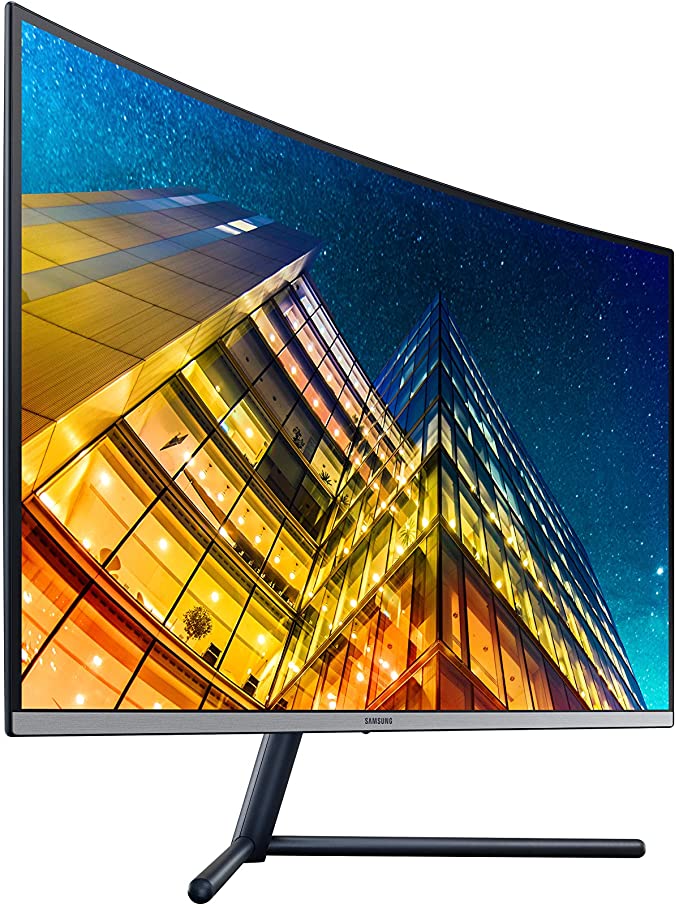 Search 32-inch 4K UHD monitor on Amazon
BONUS: LG 32GK650F-B 32-inch QHD Gaming Monitor
If you like to be able to switch over to the console or game on the big screen, this LG 32-inch Quad HD gaming monitor with its 144Hz Refresh Rate and Radeon FreeSync Technology will not let you down. It doesn't have 4K Ultra HD resolution like we promised for an iMac like sharpness but it is still double the resolution of Full HD and is a really big display. At only $297, it is great value too and a looker if I may add.
Approximate savings compared to iMac 24 mid-range model: $503
Step 3: Choosing a Keyboard and Mouse
The last step towards setting up your iMac equivalent based on the Mac mini is to get a nice set of keyboard and mouse (or trackpad). Here you can opt for Apple's own Magic Keyboard 2 with Numerical Keyboard, the more compact Magic Keyboard, Magic Mouse 2 or Magic Trackpad 2. The second generation input devices are now available in Silver or Space Gray. Alternatively, choose a Mac compatible third party keyboard and mouse from Logitech or budget brands like Jelly Comb, iClever or Macally. They cost way less and highly rated ones works just as well.
Search Mac OS Keyboard and Mouse on Amazon
That's it, three easy steps to make your own iMac 24 equivalent machine for less with a Mac mini M1. We hope enjoyed the options we have listed above. If you have your very own Mac mini + Monitor + Input devices setup, do share it with us here by leaving your comment below.