The quick answer is "Yes, you can use a 4K Ultra HD TV as a monitor for your computer". However, there are both pros and cons to consider when using a TV as a monitor. If you can live with the compromises listed here, grab an adapter cable for your computer to TV and enjoy a big screen experience.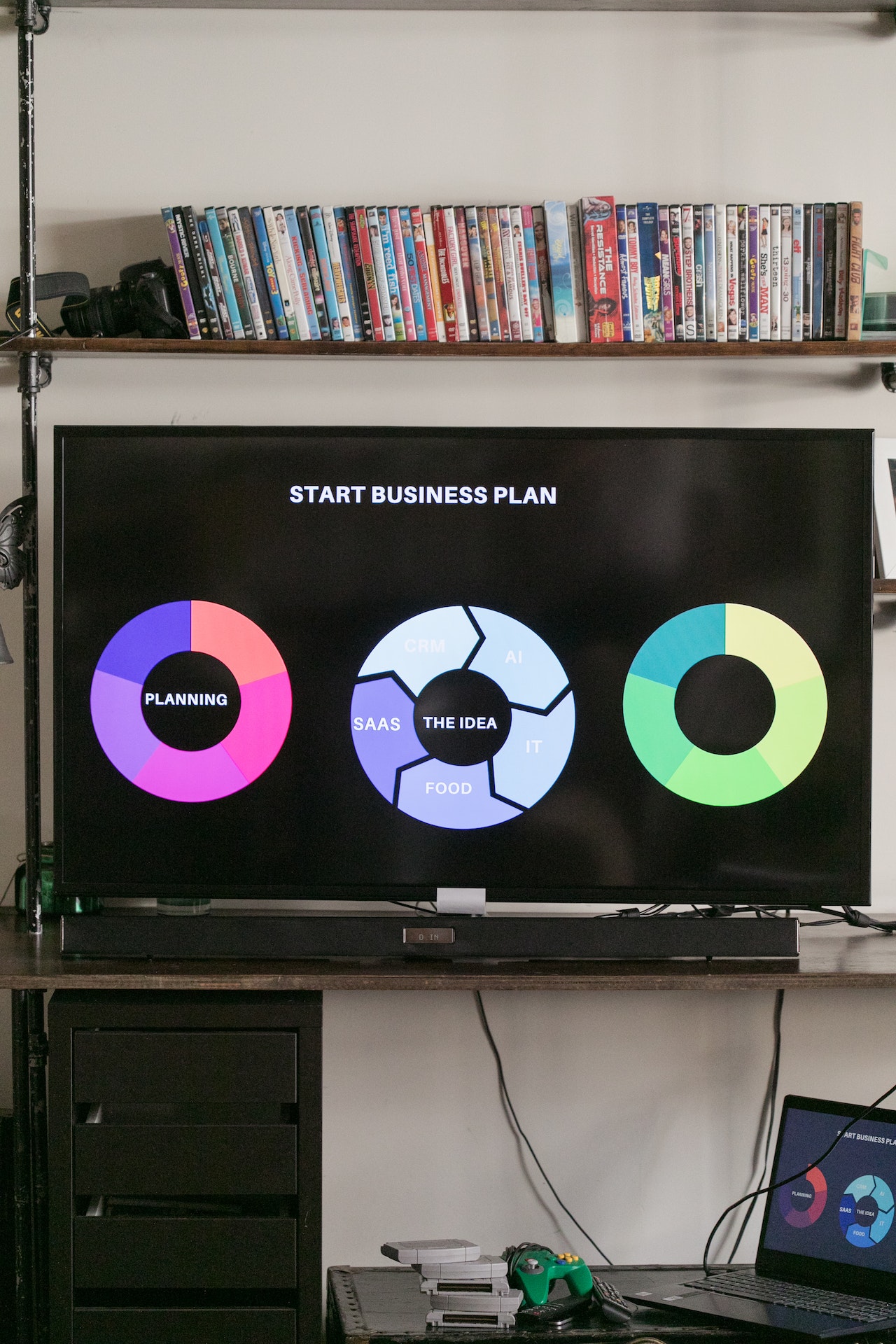 The Pros Using a 4K Ultra HD TV as a Computer Monitor
We will start with the advantages of using a 4K TV as a monitor then followed but what you ought to consider carefully before taking the plunge.
1. Larger display
TVs typically have larger screen sizes compared to computer monitors, so you'll have a bigger viewing area, which can be great for gaming, multimedia, or multitasking. Don't get me wrong, there are big monitors too, mostly the curved curved ultra wide type if you are looking for bigger than 27-inch screen. The next size up is 32-inch for a conventional monitor but curved and ultra wide monitors can go up to 49-inch. The Samsung Odyssey G9 Gaming Monitor is a 49-inch 1000R curved screen QLED display with QHD resolution and refresh rate of up to 240Hz. If you are not one for short and wide wrap around monitors and prefers conventional screen, then a 4K TV is available in sizes but not limited to 43-inch, 48-inch, 50-inch 55-inch, 58-inch, 60-inch, 65-inch, 75-inch, 77-inch, 83-inch, 85-inch and even 90-inch. Take your pick.
2. Immersive viewing experience
The larger screen size of a 4K Ultra HD TV can provide a more immersive viewing experience, especially for media consumption, gaming, and creative work. See your edited video or graphics in all its glory on a big screen and miss none of the details.
3. High resolution
4K Ultra HD TVs offer a resolution of 3840×2160 pixels, which results in a highly detailed and sharp image. This can enhance the visual experience, especially when watching movies, editing photos/videos, or working with graphic design.
4. Smart TV Functions with Voice Assistants
Probably not quite what you will need from a monitor but it is there if you want some down time is its built-in Smart TV operating system. The software lets you install apps, stream from on-demand services like Netflix, Disney+, Apple TV and more. This is usually based on manufacturers own software e.g. Tizen from Samsung and webOS from LG but some manufacturers use Android or Google TV like Sony, TCL and Hisense to power their big screens. More recently, there are TVs with Roku TV or Amazon fire TV baked-in so you have plenty of choices.
5. Dual-purpose functionality
By using a 4K Ultra HD TV as a monitor, you can enjoy the benefits of both a TV and a computer monitor, eliminating the need for separate devices and saving space. Just use the remote to switch between the sources. This is particularly useful if are in university. There is only so much space in your dormitory, so a good size TV that does it all (game on console, stream TV shows and movies and work on your assignments).
6. AirPlay or Mirror:
With the onboard Smart TV function, you can also AirPlay, Screen Cast or Mirroring to share your computer's display to the TV easily.  This eliminates the need for cabling although if you are going to use the TV screen as a monitor, you ought to invest in a good cable adapter that is right for your computer and TV.
7. Multiple connectivity options
TVs usually come with various input options, such as multiple HDMI, DisplayPort, and VGA, allowing you to connect different devices easily. You can have your computer on one and other streaming set top boxes, gaming console or DVD player on the other and chances are, you would still have some free ports. You can the switch between them easily.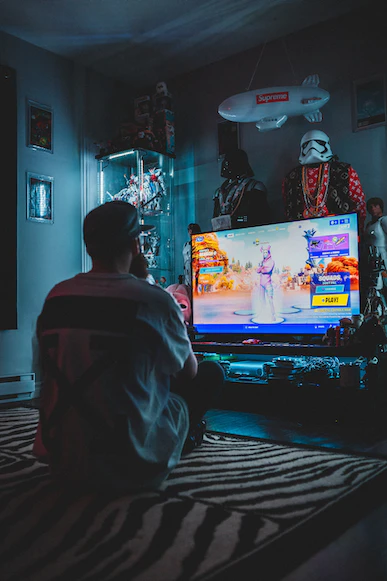 8. Wide color gamut and HDR support
Many 4K Ultra HD TVs offer wide color gamut and support for High Dynamic Range (HDR) like HDR10+ and/or Dolby Vision, which can enhance the visual quality, especially for content that is HDR-enabled.
9. Built-in speakers
Many TVs have built-in speakers that can provide decent audio quality, eliminating the need for external speakers. With a bigger screen means more room for full size speakers for bigger volume and better sound quality.
10. Cost-effective option
In some cases, using a 4K Ultra HD TV as a monitor can be more cost-effective compared to purchasing a dedicated computer monitor with similar specifications.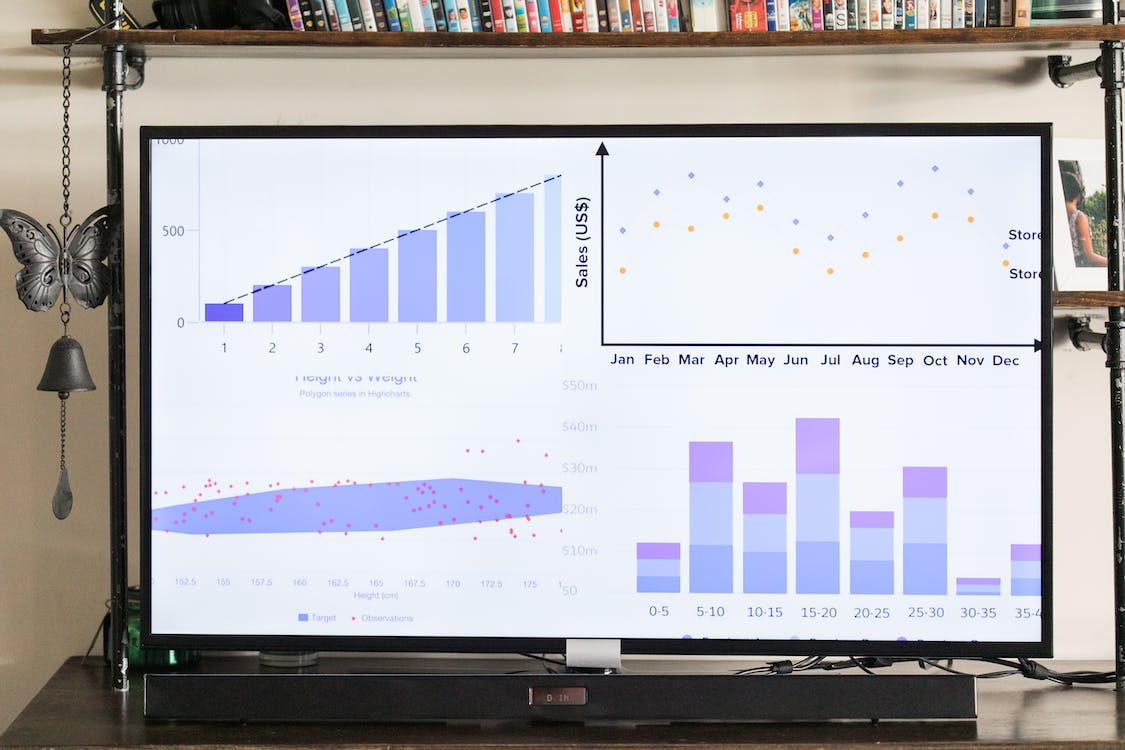 The Cons Using a 4K Ultra HD TV as a Computer Monitor
Now for the disadvantages of using a 4K TV as a computer monitor:
1. Higher input lag
TVs are designed for viewing content at a distance, so they often have higher input lag compared to computer monitors. This delay between your actions on the keyboard/mouse and their display on the screen can be noticeable and impact gaming or other activities that require quick responsiveness.
2. Limited refresh rates
TVs typically have lower refresh rates compared to computer monitors. Most TVs operate at 60Hz, while computer monitors often offer 120Hz or even higher (240Hz). This can affect the smoothness of fast-moving content like gaming or scrolling. Ghosting, jittery motion and flickering are some of the artefacts of low refresh rate especially when viewing high motion content. This can cause eye strain and even motion sickness for some people.
3. Less precise text rendering
TVs may not provide the same level of text sharpness and clarity as computer monitors. Due to their larger screen size, individual pixels might be more noticeable, leading to less crisp text rendering. As you reach for bigger sizes, with the same number of pixels at 4K Ultra HD resolution driving the screen, images start to look a little jaggered especially around the edges and this is most evident in text rendering especially when you are working on word processors.
4. Limited ergonomic features
TVs are not designed with ergonomic features like adjustable height, tilt, or swivel options that are commonly found on computer monitors. This may result in less flexibility and comfort when setting up your workstation.
5. Limited pixel density
Due to their larger screen size, the pixel density of a 4K Ultra HD TV may be lower compared to a smaller-sized computer monitor with the same resolution. This is the same issue mentioned above regarding text rendering. It results in less sharpness and clarity for smaller text or detailed elements.
6. Viewing distance considerations
TVs are typically meant to be viewed from a distance, so using a TV as a monitor may require you to sit further back than you would with a traditional computer monitor. This can affect legibility and the overall user experience, particularly if you prefer a closer viewing distance. Images may be sharp on the big screen but as you have to sit further away, your eyes will need to work hard to focus on them. Here are the recommended viewing distance from 4K UltraHD TV based on the size of its screen. This is calculated according to 1.5n with n being the height of the TV screen.
| | |
| --- | --- |
| TV size | Viewing distance range (approx.) |
| 43 inch | 35 inches (2.95 feet) |
| 49 inch | 39 inches (3.28 feet) |
| 55 inch | 39 inches (3.28 feet) |
| 65 inch | 47 inches (3.94 feet) |
| 75 inch | 55 inches (4.59 feet) |
| 85 inch | 63 inches (5.25 feet) |
Table from Sony Support
7. Compatibility issues
Some 4K Ultra HD TVs may have compatibility issues with certain graphics cards or operating systems, resulting in limited display options or lower refresh rates.
8. Lack of specialized features
Computer monitors often come with specialized features tailored for computer use, such as blue light filters, adaptive sync technologies (e.g., G-Sync or FreeSync), or gaming-specific modes. These features may be absent or less developed in 4K Ultra HD TVs. Although, it has to be said that modern TV so incorporate some and not all of these features now.
Final Thoughts
Ultimately, whether using a 4K Ultra HD TV as a monitor is suitable for you depends on your specific needs, preferences, and usage patterns. If you prioritize a larger screen size and high-resolution visuals, and are willing to accept potential drawbacks such as higher input lag and limited refresh rates, using a TV as a monitor can be a viable option.
If however, you priorities are ergonomics, better eye care and protection against blue light, faster refresh rate for gaming and sharper text rendering than stick with a monitor. You can't go wrong there as it is built for purpose and there is no distraction like streaming TV series when you are meant to be working 🙂
There are some use cases where a TV as a monitor is the obvious choice. As an information display in the lobby or presentation screen in the meeting for example. These use cases will benefit from bigger displays. The bigger the better.