There are tons of articles on the Internet on Gaming PC builds. Even we have some articles on gaming builds for various budgets. These PCs are an amalgamation of the latest high-performance components that let you churn out a high number of frames every second for smooth gameplay.
A fact that has always intrigued me however is the longevity of these builds as with evolving technology, new components are rolled out by manufacturers every other month which makes our joy of owning the latest PC very short-lived.
What about Servers as Gaming PCs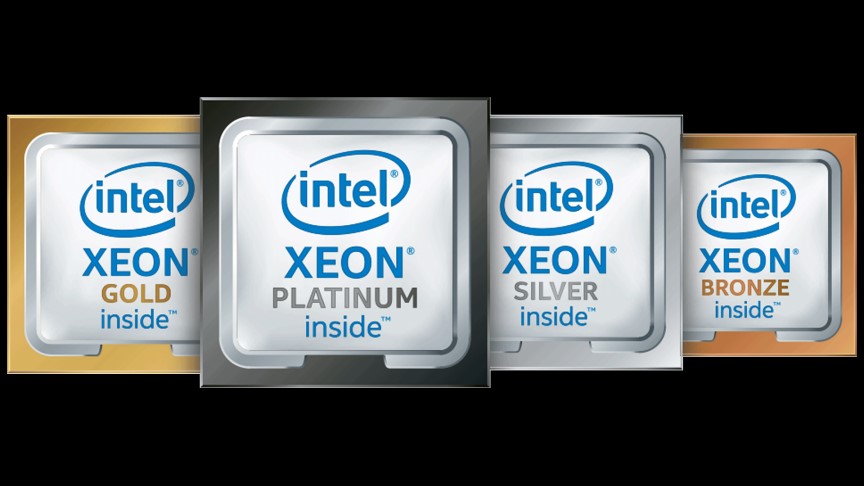 Many believe that keeping servers aside, the most powerful computers are gaming computers as a game is nothing but a complex application that functions differently from other applications. While MS Office, Maya, or Adobe Photoshop are productivity and utility-based applications, a PC game is an entertainment software. The differences are that it performs more complex calculations as it involves a lot of different gaming engines and 3D graphics to drive the software. Here is our take, if a gaming computer can run the most demanding of games with ease, it will almost always run complex applications easily.
Particularly Old Servers for Gaming
Today, we look at how we can use old server components to build a gaming PC that is just too powerful for any game and has a much higher shelf life than an average gaming PC build. On top of that, with the industry gradually shifting towards multicore scaling in games and the use of DirectX 12 API, having a system with multiple cores and threads can give you a big boost in gaming.
The idea may seem enticing for many but wait before you go on a spending spree on the latest server parts. You could end up spending tons of cash for a gaming PC that would offer the same performance as that of high-end gaming builds available at a much cheaper price.
So, what's the deal here? The idea here is to build a PC with compatible but dated server components which you can source off eBay or AliExpress/Alibaba or from used server market place. This will help keep the cost low. Used Xeon processor is much cheaper than the latest AMD EPYC processor and even if it is well into its life, the performance would still be blistering in games. Don't believe me? Here is a comparison between a Xeon from 2014 and the last-generation mid-range Intel processor.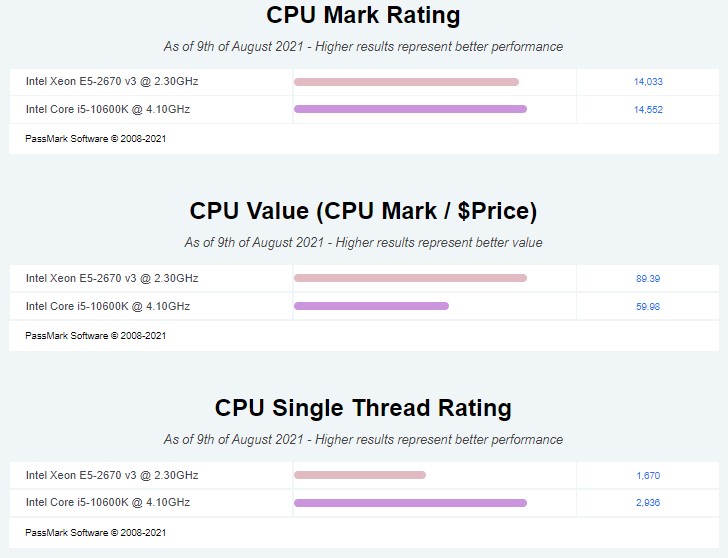 Convinced?
Now, while there may be a lot of enthusiastic pieces on the Internet on the feasibility of building a gaming PC from server parts, it's difficult to find a focussed article that you can actually follow and build your PC. That's what we have for you today. However, unconventional methods come with difficult to solve issues.
Processor and RAM Woes
Getting the right processor at the right price and a supporting mainboard are the two biggest pieces of the server-gaming PC puzzle that you need to devote the maximum time researching. While there may be several combinations, a good starting point would be Xeon E5 v3 processors and backward. The aim is to get the best value for money and if you end up spending thousands there is no point in building a PC from used server parts anyway.
My target period would be the processors launched somewhere between 2008 to 2014. These range from Nehalem-based processors with LGA 1366 socket to Haswell-based Xeons with LGA 2011. The processor should be hyperthreading enabled with a base clock speed of at least 2.5GHz. Check the PCI version support as you would need a graphics card that would come with PCI 3.0. Any higher than these generations and you might end up overspending drastically reducing the value for money ratio.
Finally, check the supported RAM in for your chosen processor. You can find this on the web. Read everything there is about your processor's memory support. Remember that server processors need server RAMs with ECC which would be easily available if you stick to DDR3. If you go older you might have to look for DDR2 FBDIMM server RAMs. The further back you go in time, the components are going to get costlier and difficult to spot.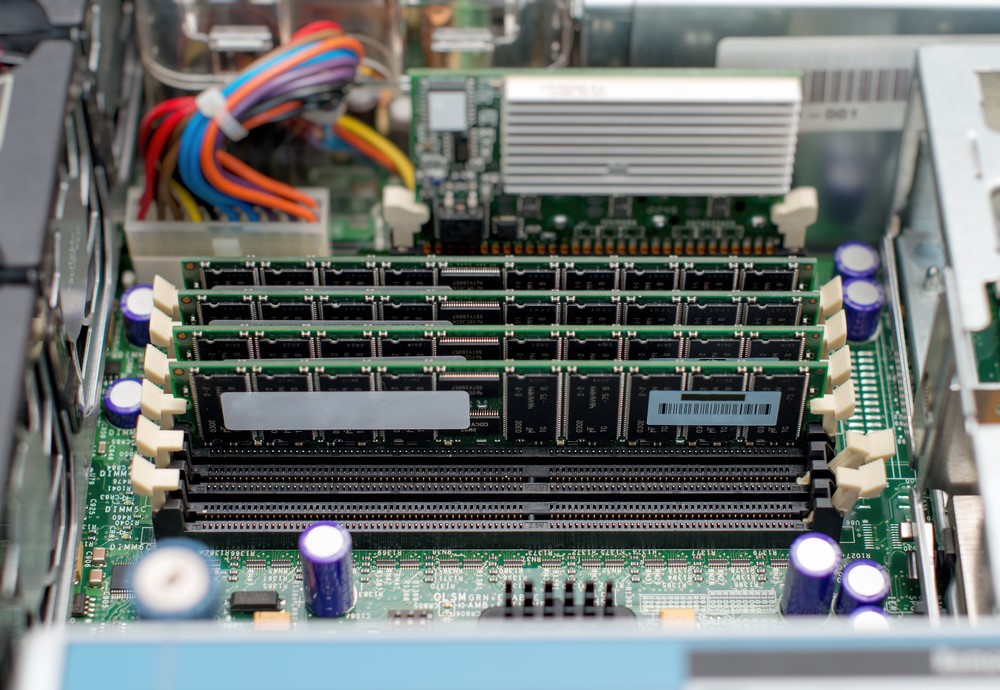 Choosing the right processor
If you need help choosing the processor, I would advise you to check for processors belonging to the Xeon E5 or E7 family as almost all of them are discontinued and quite old for used pieces to be available at dirt cheap rates. They have good cache memory, hyper-threading enabled cores and support DDR3 memory. If you don't wish to go that old school, you could go as high as v3 in the respective families. The idea is to always keep the costing down as server processors that are still actively manufactured would cost simply too much even if they are few years old.
Finding the right heatsink
With the processor chosen comes the heatsink woes, 9 out of 10 times you would need to purchase aftermarket heatsinks and judging from the high TDP of server processors these coolers need to be extremely efficient with high RPM fans and suitable mounting pods/holes in the mainboard.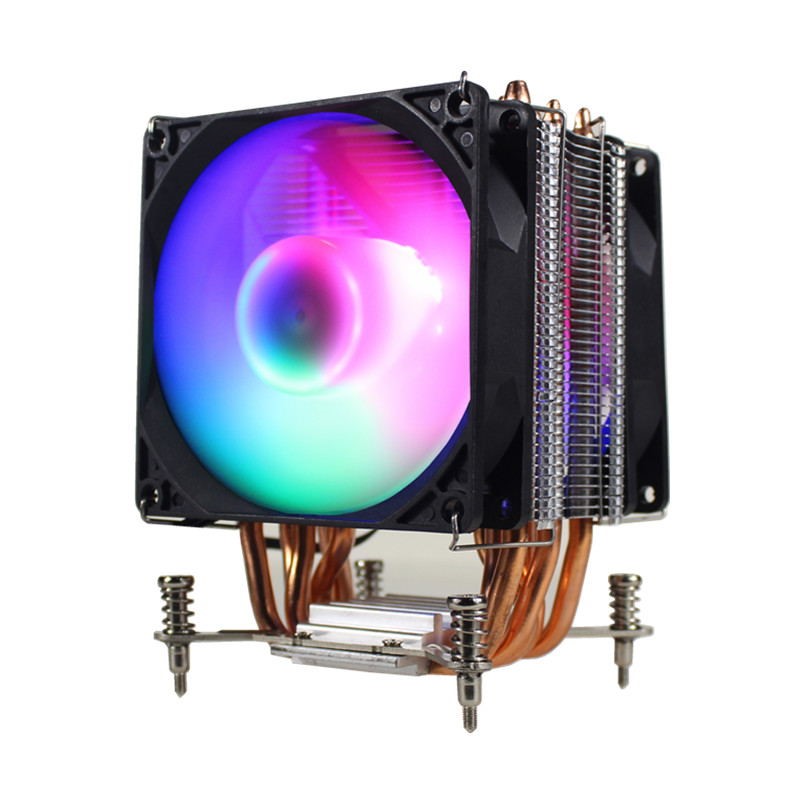 Lanshuo CPU Heatsink for X79 Motherboards Source AliExpress
What about Dual CPU
Next, you need to choose an identical processor considering you are going all-in with the project and want a dual CPU set-up. Make sure you match the processor family and versions while buying from different sellers to be on the safe side. A good practice is buying the second piece from the same seller as they typically source them from the same server or servers.
Here is an example with the prices blurred as it tends to change. Usually used processors are available in a wide price range as individual sellers list them for resale. I would not go above $100 per processor even if it's from the latest generation in the choice bracket. You may spot Xeons as low as $20 on eBay at the time of the Black Friday sale depending on how many generations you want to go back for the processor.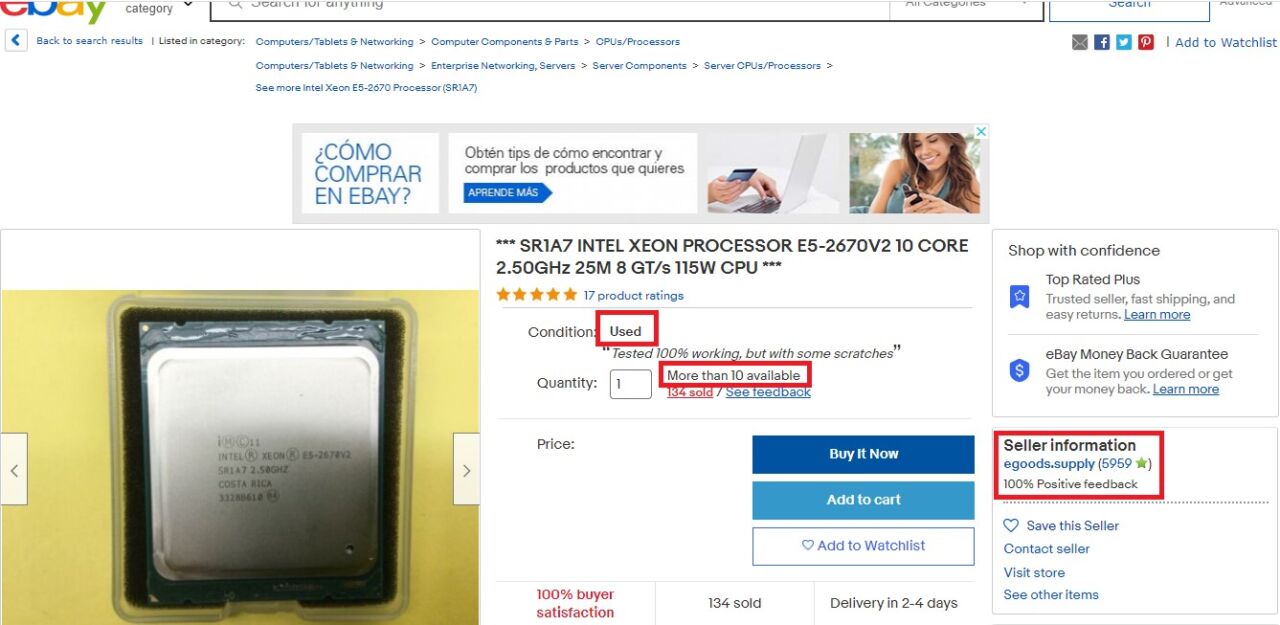 Tricky and Bizarre Sized Motherboards
The second biggest piece of the puzzle is choosing a compatible motherboard. I usually start with matching the sockets of the processor with the motherboard. If you are going back as far as Core-based processors with LGA socket 771 you are not going to get hyper-threading enabled processors and that's probably more than 10 years old.
Nehalem-based LGA 1366 processors are easy to find but a compatible motherboard would be tricky to spot even on eBay. Even if you do spot one, it may not have a PCI Express 3.0 slot for your graphics card and mounting holes might be all over the place making them impossible to mount in a case without modding them since server motherboards are not designed for such use in the first place. In addition to these, there are tons of layout and expansion issues with older boards.
Here is an extremely capable Asus board for Nehalem-based Xeon processors with LGA 1366 socket, 8 SATA connectors but no PCI 3.0 slot for modern graphics cards.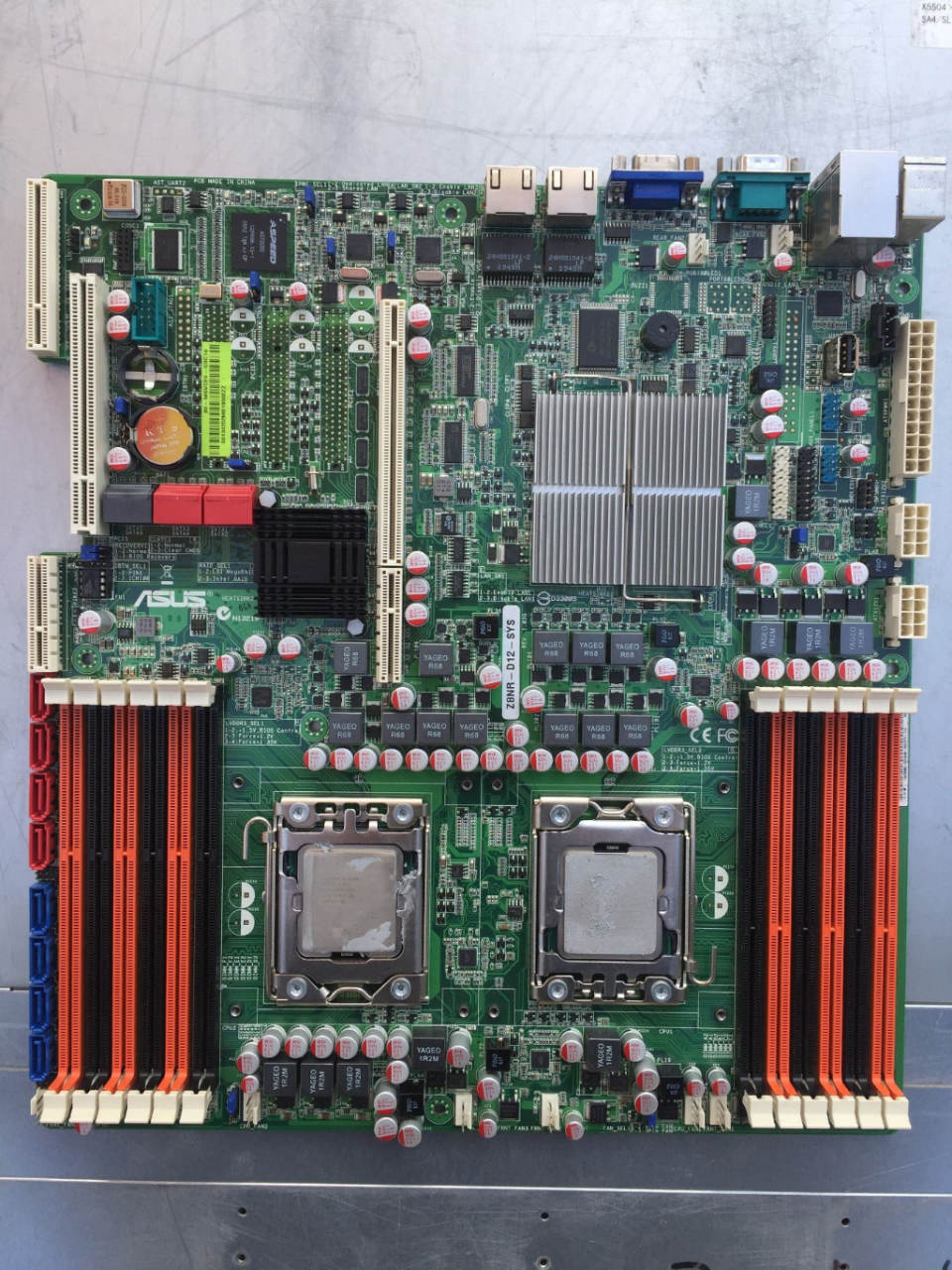 A safe spot to play in is the LGA 2011 socket if you can manage to get a new X79 board from well-known brands. Some not-so-well-known brands also manufacture them so getting a brand new one with support for the latest peripherals and components won't be an issue. X79 boards support the latest generation of connections and yet retain most of the features of a server board like Dual CPU support and quad-channel RAM support.
Old server boards might have a lot of SATA headers but suffer from a lack of expansion ports which would severely limit your capacity for upgrades. Newer boards even if from an unknown brand would have support for onboard SSD and SATA 3.0 and PCIe X1 and PCIe X16 expansion slots.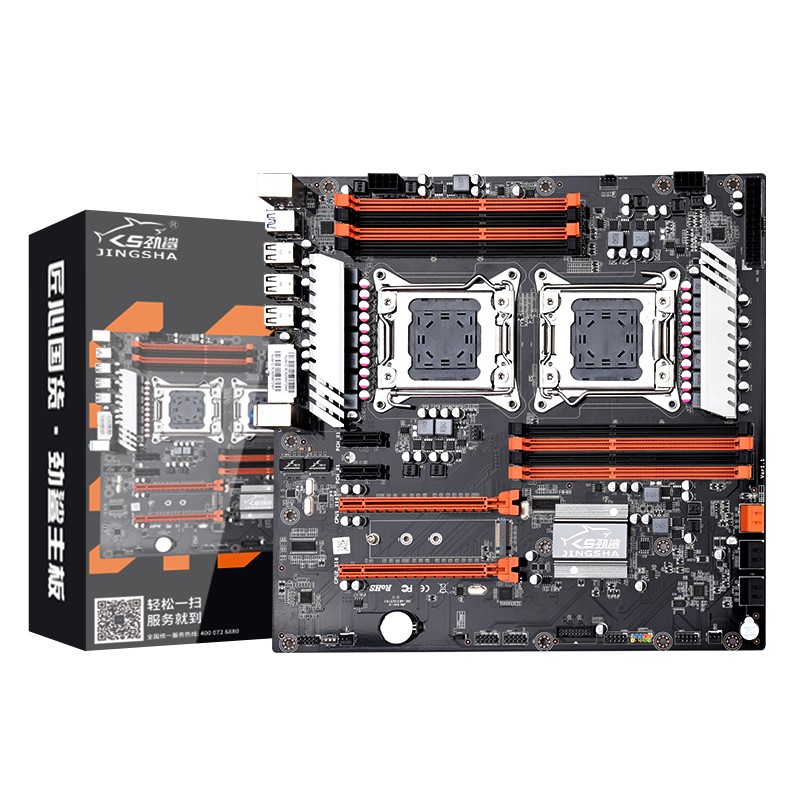 Another big issue with used server boards is their unconventional size; they won't fit in regular cases. Server motherboards come in E-ATX form factors that are bigger and wider than ATX boards. They are not designed to run as gaming or editing machines and hence finding a compatible case even an E-ATX one that can secure the board nicely would be a painstaking process. However, new boards with X79 chipsets and LGA 2011 sockets are compatible with most E-ATX cases with adequate room for a graphics card.
While choosing the mainboard is it of utmost importance to check the compatibility of the processor's supported RAM and mainboard's supported RAM. The frequency of the memory sticks, memory type (ECC RDRAM or ECC SDRAM) and channel (Quad, Octa, Dual) needs to match between the mainboard and processor's support list. Even the smallest of incompatibilities can result in no boot-up.
Go Modest with the Graphics Card
Depending on the available ports, you should choose a graphics card that is technically as well as physically compatible with the mainboard. A dozen times you might find a capacitor just behind the PCIe slot blocking the lock pin of the graphics card and while some might advise you to saw off parts of your coveted card, I would advise checking the layout of the board thoroughly before placing the order.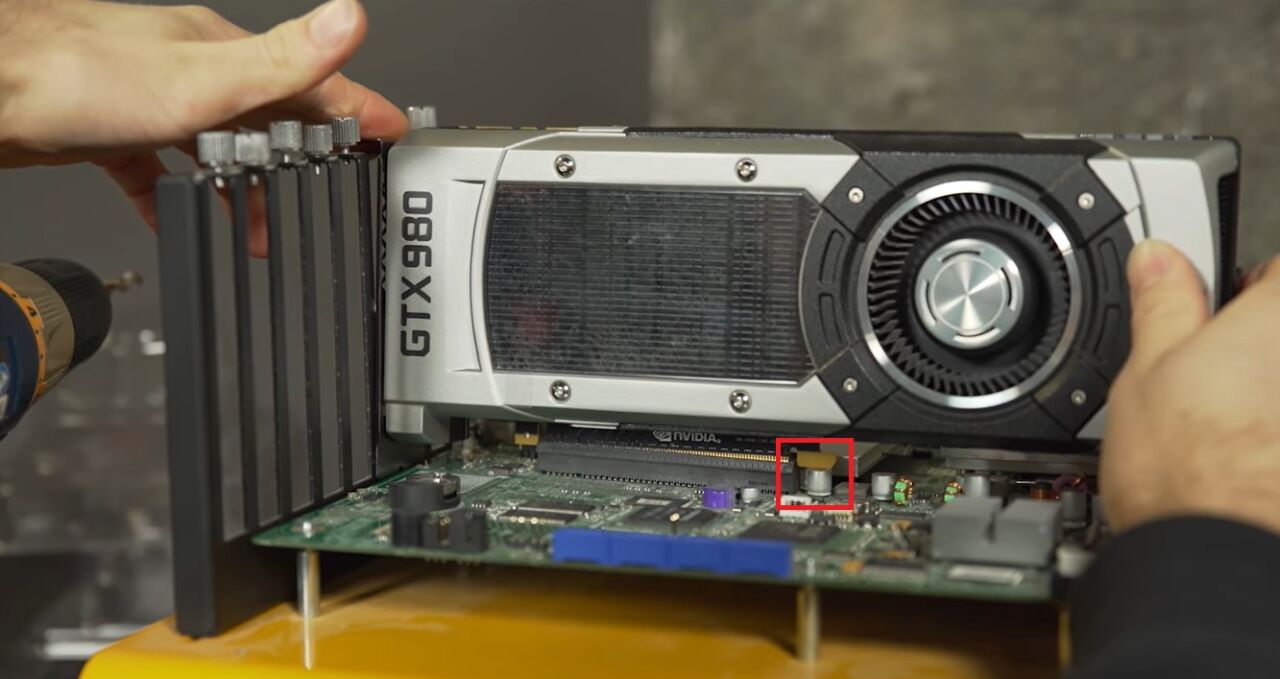 With the layout sorted, my advice would be to go for a moderately powerful graphics card or else you might end up with a bottleneck. You need to remember that though yesteryear Xeons are powerful processors they don't have the highest of processing speeds like present-day processors and hence flagships might choke them out. This does not mean you need to go super retro on the graphics department. You would do good with a last Gen RTX 2070 or a Radeon RX 5700. Remember to keep a look out for the maximum drawn power of all the components though as Xeons draw a lot of power.
Power Supply Unit is a No-Brainer
With the core components sorted, you should look for a branded 80 Plus rated PSU with at least 750 watts of power. That would be a lot more power than what you will need combining the high TDP of Xeon processors, E-ATX board, Storage drives, aftermarket Heatsinks and Graphics cards but it would ensure a lot of legroom for future upgrades peripheral and add-ons like Wi-Fi or sound cards. Server mainboards come with different power requirements and hence you must check the available wattages in the respective voltage rails. There need to be separate 8/16 pin power connectors for the graphics card and single/dual 8-pin CPU power connectors.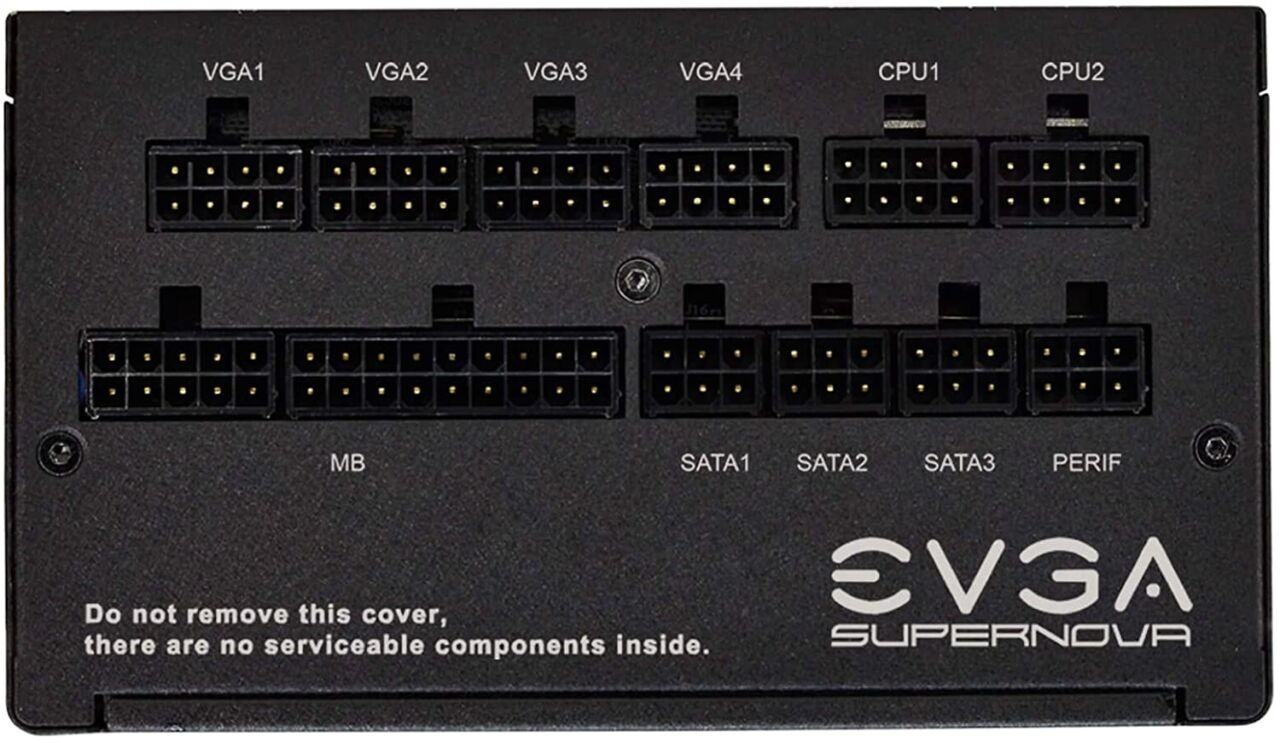 Conclusion
With the components sorted you should be getting extremely good results in the form of the FPS counter in even the latest titles. There should be a constant 70 plus FPS count in even the most demanding games and with future games upscaling processor cores with support from APIs like AMD's Mantle or Vulcan, you can rest assured that your gaming PC from used server parts would last you for quite a few years.
The overall price of the PC would depend largely on the graphics card you choose to go with and if you are going for a new or used motherboard. If you are going for a used board your budget should be around $500. Add $150 to it if you are going for a new motherboard. A PC with 16+ cores/32+ threads, a powerful graphics card for gaming and extremely heavy content creation or video editing, doesn't sound a bad deal for around $500.