PC gaming has always carried a myth with it. That it is an expensive endeavour to get into. However, with the latest innovations in this arena, gaming on a PC is no longer as expensive as it used to be. Even if you can't afford an all singing all dancing system, the biggest advantage of a PC is its upgrading factor. This means you can upgrade specific components, later on, to stay competitive for longer.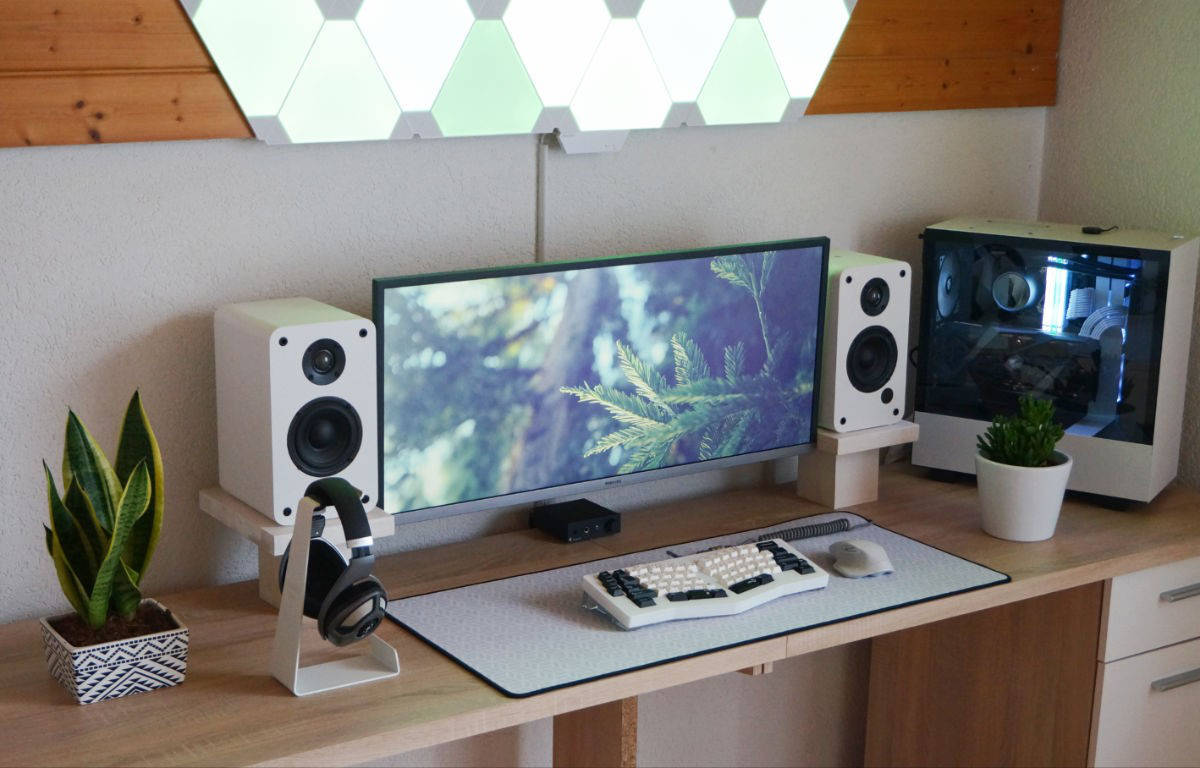 Although a high-end build may set you back by over 1000 USD, there are plenty of options through which you can build your own rig which will give your investment a good 5 years acceptable working life even on a budget. Today, we bring you two builds on different budgets that can handle almost every games and some AAA titles out there.
I am on a Shoestring Budget. A Build for USD 500.
This is a nice price point for beginners and amateurs and as your first PC. At USD 500, it is a bargain and would certainly not make a big dent in your savings. Yesteryear and most modern titles would run smoothly on 1080p resolution with quality tuned down to medium. If you have spent the last couple of years watching game titles getting released and are desperately waited to reach your savings milestone, this is the time to get them and start gaming on your first custom build.
Let us start with a nice case for your build.
1. Rosewill Gaming ATX Mid Tower Computer Case
This gaming case from Rosewill will set you back by only 40 USD. Since we are on a budget here, the aim is value for money and what more than getting a cabinet with 3 pre-installed fans. Has a double USB 3.0 header up front and an optional 240mm radiator cut out on the top.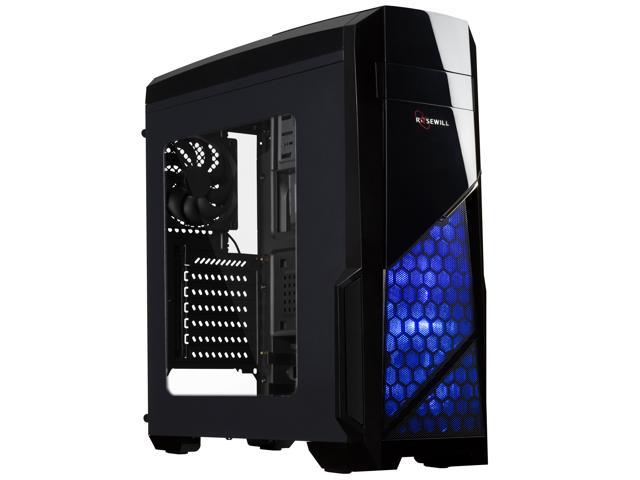 Now for the Main Board, we have…
2. ASRock B450M PRO4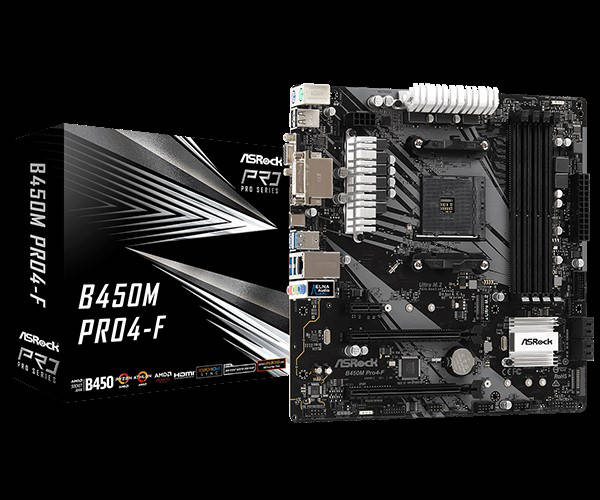 This budget board from ASRock may not have fancy features but has garnered quite a name for itself for the value it offers at a price point of 70 USD. It has a 9 phase VRM with passive cooling, a feature previously only found in expensive boards, a nippy USB-C port on the back panel, and two M.2 slots. DDR4 3200 Mhz support for RAM memory and an AM4 socket mean that it comes with support for a wide range of Ryzen processors.
Next up, the Processor…
3. AMD Ryzen 3 3300X 3.8 GHz (Up to 4.3 GHz) AM4 Socket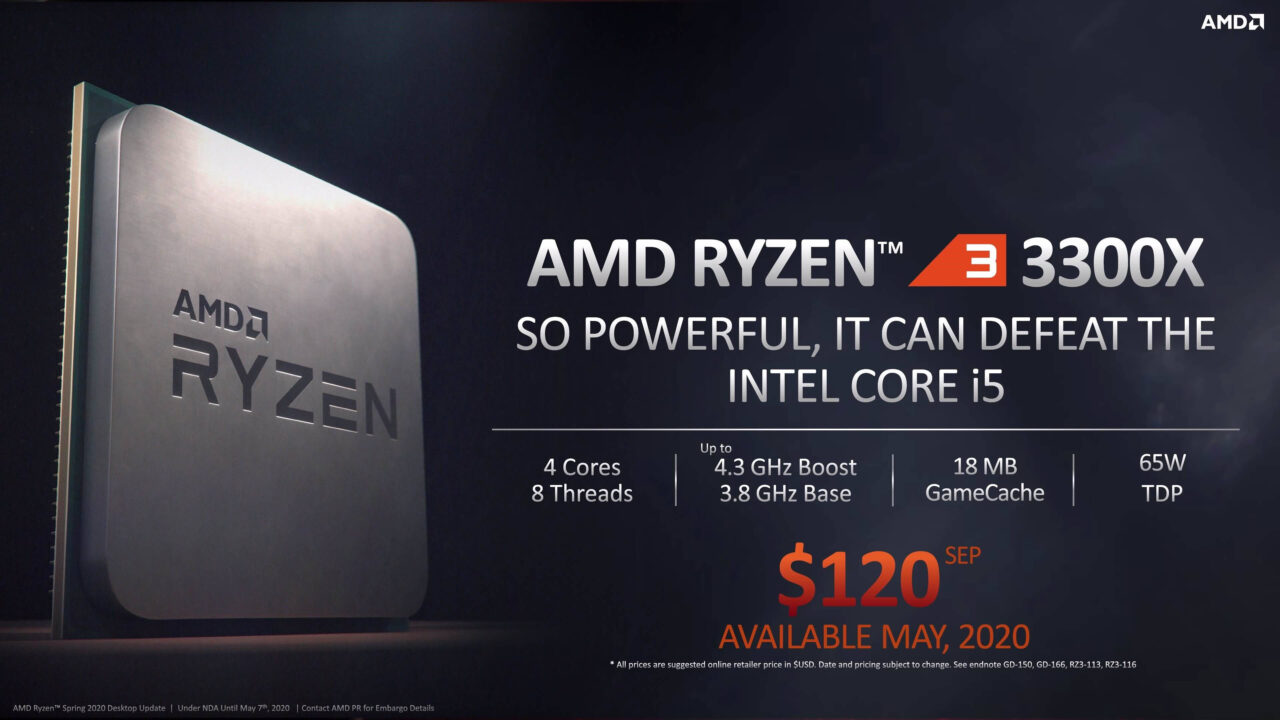 There is not a single processor like 3300X right now at this price point but only if you can get your hands on it. Goes out of stock within minutes due to its huge demand. Has 4 cores and 8 threads with 4.3 GHz of boost clock and can be overclocked. The processor is future-proof and you might want to change your board to unlock its full potential in the future. It is considered by many as the best gaming processor right now considering the price to performance numbers. If you can get your hands on it, it usually retails around the 130 USD mark.
If the 3300X is not available, consider the AMD Ryzen 3 3200G, also a 4-core 4-thread processor with 4.0GHz of boost clock speed, and unlocked, ready for overclocking. The onboard integrated Radeon graphics offers high-FPS gaming performance. Should you prefer to break up your purchase and leave the dedicated graphics card for later.
A memory to support the processor…
4. Crucial Ballistix 3200 MHz 16 GB DDR4 Gaming DRAM
This high-performance RAM module is aimed at gaming with superior cooling inside its anodized aluminium heat spreader. It supports XMP 2.0 for automatic overclocking to improve the performance of the overall system. It has a small form factor and a lifetime warranty policy. It retails around 60 USD and is a nice companion to go along with the processor above.

And now for the most coveted component, the Graphics Card
5. Radeon RX 570 8GB GDDR5 or a GTX 1050 Ti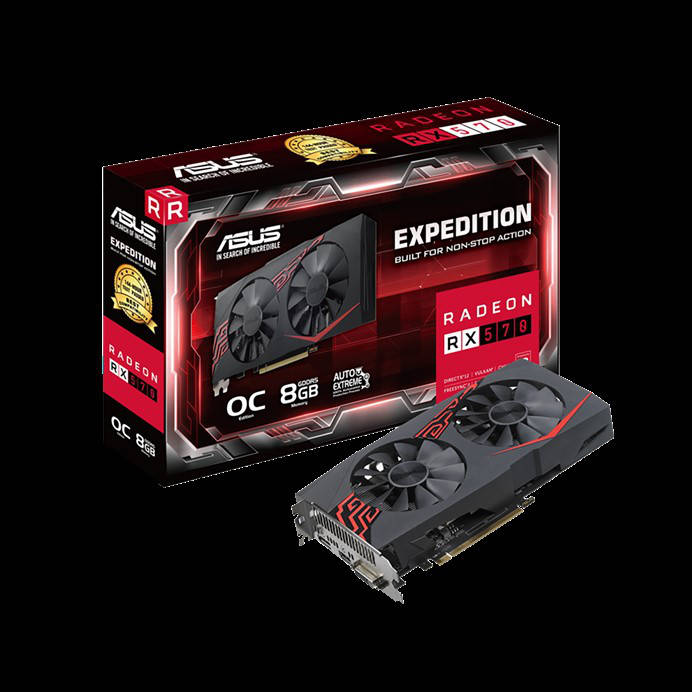 Although the Radeon RX570 graphics card hails from the mid-range segment and from the last generation GPUs, they still pack enough punch to take you through modern games. Last generation CPUs like the GTX 1050 Ti in particular can handle 1440p gaming as well. The cooling is superb in both the cards and the RX 570 even offers an RGB variant (depending on OEMs). Your local stores might still sell some old stock for 130 USD. The latest Bitcoin price rise has led to another Crypto boom and that has led to G-card prices skyrocketing.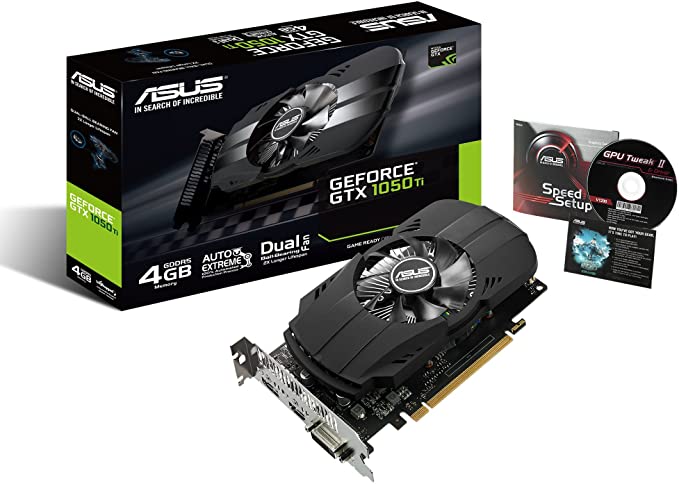 So, is it going to be an SSD or HDD
6. Western Digital 240GB Internal PC SSD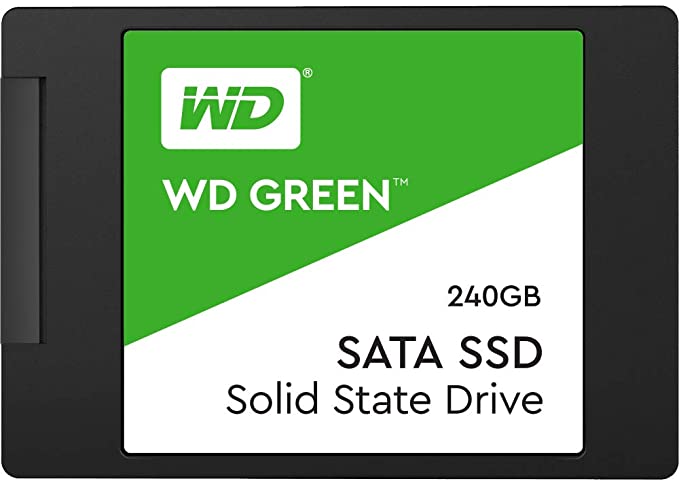 This really is up to you but we would recommend going with a solid state drive (SSD) as the primary boot drive. You may decide later to add a HDD as a second drive for extra space. The super-fast 240GB internal SSD from Western Digital will serve you best. It supports SATA 6 GB/s and retails at around 40 USD. You can also opt for the Western Digital 250GB WD Blue M.2 card if you prefer but there is no real performance gain between them. For even faster storage, opt for Western Digital 250GB WD Blue SN550 NVMe card. While they share the same M.2 interface, the NVMe card is based on the next generation interface, just be sure to fit it on the Ultra M.2 PCIe Gen3 x4 slot.

To power them all, use the following PSU
7. Gigabyte GP-P450B Quiet Fan
This bronze certified PSU from Gigabyte retails for 40 USD on Amazon. It comes with a 3-year warranty and 450-watt supply which is enough to accommodate minor future upgrades. It has a host of protection protocols that protects your PC from various types of electrical issues.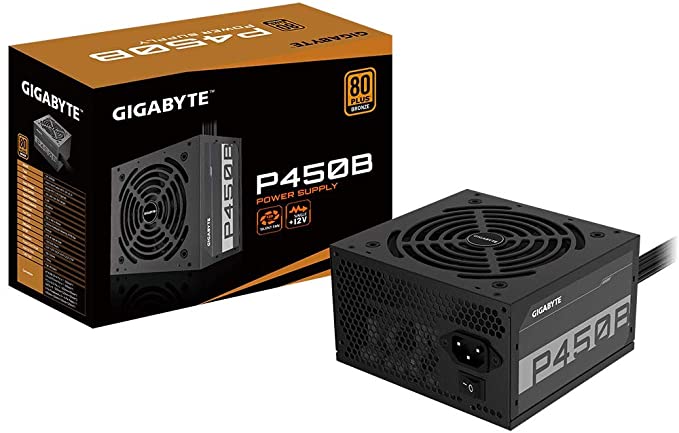 The 500 USD build at a glance.
| | | |
| --- | --- | --- |
| Components | Brand | Price |
| MotherBoard | ASRock B450M PRO4 | $70 |
| Processor | AMD Ryzen 3 3300X | $130 |
| Graphics Card | Radeon RX 570 8GB GDDR5 or a GTX 1050 Ti | $130 |
| RAM | Crucial Ballistix 3200 MHz 16 GB DDR4 Gaming DRAM | $50 |
| Storage | Western Digital 240GB Internal PC SSD | $40 |
| Power Supply | Gigabyte GP-P450B Quiet Fan | $40 |
| Case | Rosewill Gaming ATX Mid Tower Computer Case | $35 |
| Total | | $495 |
I have some Leeway but Still can't Break the Bank. Budget USD 800
Now that we are done with the budget build. Let us see what deeper pockets can get us. This build would handle most games in high settings with ease. Most modern titles would run at 1440p and some older games would run at 2K resolution.
Let's look at the housing first
1. Cooler Master MasterBox Q300L
The aesthetics and styling of this case are enough to drool upon. It has a repositionable mounted I/O panel further adorning a transparent side panel. The case supports Mini ITX and Micro ATX boards with enough clearance for a decent GPU. The front and top patterned dust filters attach magnetically to the case. Adequate ventilation can be achieved with options to add a couple of 120mm fans on the top and 140 mm fans on the front. It also supports a 240mm radiator should you decide to upgrade in the future. All this at just USD 50.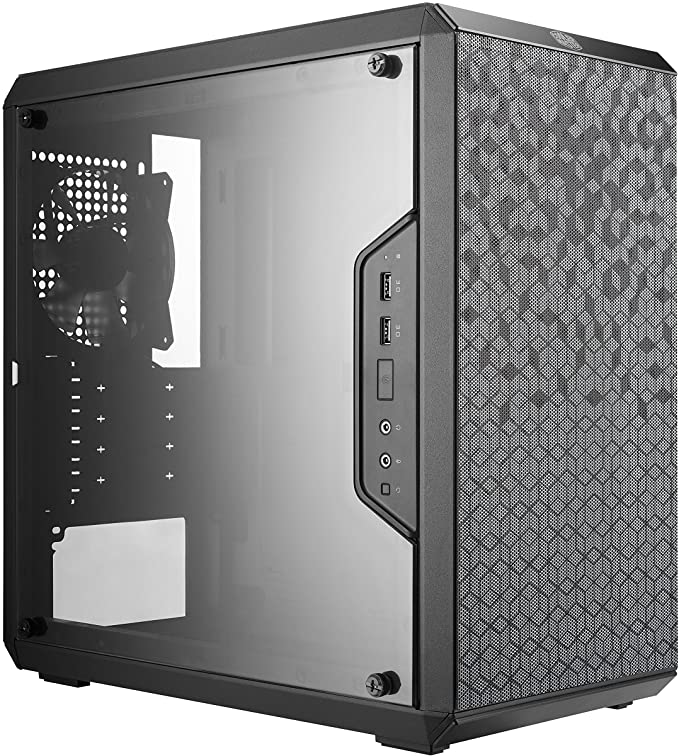 Next, we recommend a very competent motherboard in…
2. Gigabyte B550M DS3H motherboard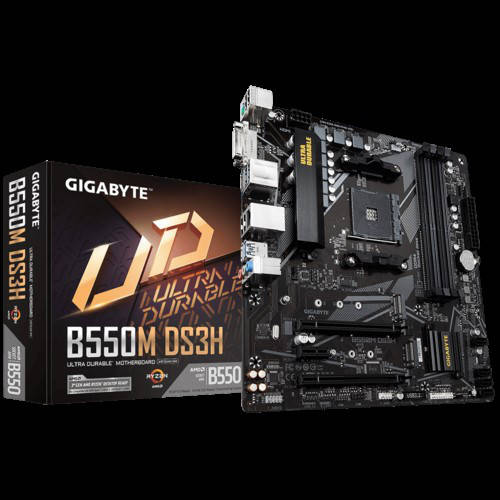 This motherboard comes with the latest chipset from AMD. The latest PCIe 4.0 support allows the processor and graphics card to push the boundaries to the maximum. A host of features on the board itself includes RGB connectors and dual M.2 connectors for versatility. It is equipped with high-end audio capacitors to reduce noise in audio while playing games. Also comes embedded is a gaming LAN with bandwidth management so that the maximum bandwidth can be assigned to those online gaming sessions. Available for around 90 USD at Amazon.
The processor to break barriers is
3. AMD RYZEN 5 3600X 6-Core 3.8 GHz (4.4 GHz Max Boost)

Ryzen 5 3600X is created to rip through games at 1440p resolution. Its max boost clock is 4.4 GHz and comes with 6 cores and 12 threads. It is a stick of multitasking dynamite and can run almost anything at FHD+ resolutions. The PCIe version is 4.0 which will unlock different realms of processing when paired with the above main board and suitable GPU.
The memory we turn to here is
4. CORSAIR Vengeance LPX 16GB

When it comes to performance and reliability, few do it better than Corsair. This gaming RAM is equipped with XMP 2.0 which lets it run at overclocked speeds to bring the best out of your games. Forget the load times. Now they will happen in an instant. The price is around the 100 USD mark though you could go for the RGB variant for 10 USD more.
For Graphics we have the
5. Gigabyte GTX 1660 Super Gaming OC 6GB
Right now, this the best mid-range graphics you can have. It can handle 1440p gaming with ease on every title. Its GDDR6 memory can take on the latest graphic-intensive games at medium to high settings. It is the same GDDR6 memory that makes it future proof. It retails at around 230 USD but here again the Crypto boom has thrown prices off the charts and it is recommended you keep checking the popular e-commerce portals for the right deal before purchasing.
A bigger budget calls for a bigger Storage
6. Western Digital 500GB WD Blue SN550 NVMe Internal SSD

Of the budget left, we can use 50 percent of it for better and faster storage. The WD Blue SN550 M.2 SSD has been known to reduce game loading times by at least 30 percent, resulting in faster launch time. The transfer rate is up to 2400MB/s with the right interface. Retails at around 50 USD on Amazon.
Finally, a power supply unit to power them all
7. Thermaltake Smart Series 600W
This 600W value for money PSU from the house of Thermaltake has superb ampere distribution across the different voltage rails. It is SLI or Crossfire ready and should you choose to upgrade to a second graphics card you can rest assured that the PSU won't need to be upgraded. It is available for 55 USD at Amazon. It is 80 Plus silver certified and comes with a 5-year warranty.
Here is a quick glance at our 800 USD build
| | | |
| --- | --- | --- |
| Components | Brand | Price |
| MotherBoard | Gigagbyte B550M DS3H | $90 |
| Processor | AMD RYZEN 5 3600X 6-Core 3.8 GHz (4.4 GHz Max Boost) | $240 |
| Graphics Card | Gigabyte GTX 1660 Super Gaming OC 6GB | $235 |
| RAM | CORSAIR Vengeance LPX 16GB | $100 |
| Storage | Western Digital 500GB WD Blue SN550 NVMe Internal SSD | $50 |
| Power Supply | Thermaltake Smart Series 600W | $55 |
| Case | Cooler Master MasterBox Q300L | $50 |
| Total | | $820 |
Conclusion
There we have it, a guide to suit your budget. One that caters to beginners as well as enthusiasts in gaming. However, many can go beyond a grand in terms of budget and we do have a build for that as well. A build that can rival consoles. You can learn more about building a gaming PC that can rival gaming consoles including PS5 and XBOX Series X.