It may not have the fastest processor but the but Apple's 5K iMac with its integrated 27-inch display is still one of the best all-in-one desktop computer there is.
No all-in-one computer come close. The current iMac with its tapered edge design and black display border was a facelift from a bigger unibody design introduced in 2009. That face lift gave us a slim side profile in 2012, measuring only 5mm at its edge. Since then, the iMac design stayed pretty the same. While the specification continues to evolve with faster processor, more powerful graphics processing unit, moving to all fusion hard drive, better display and better memory.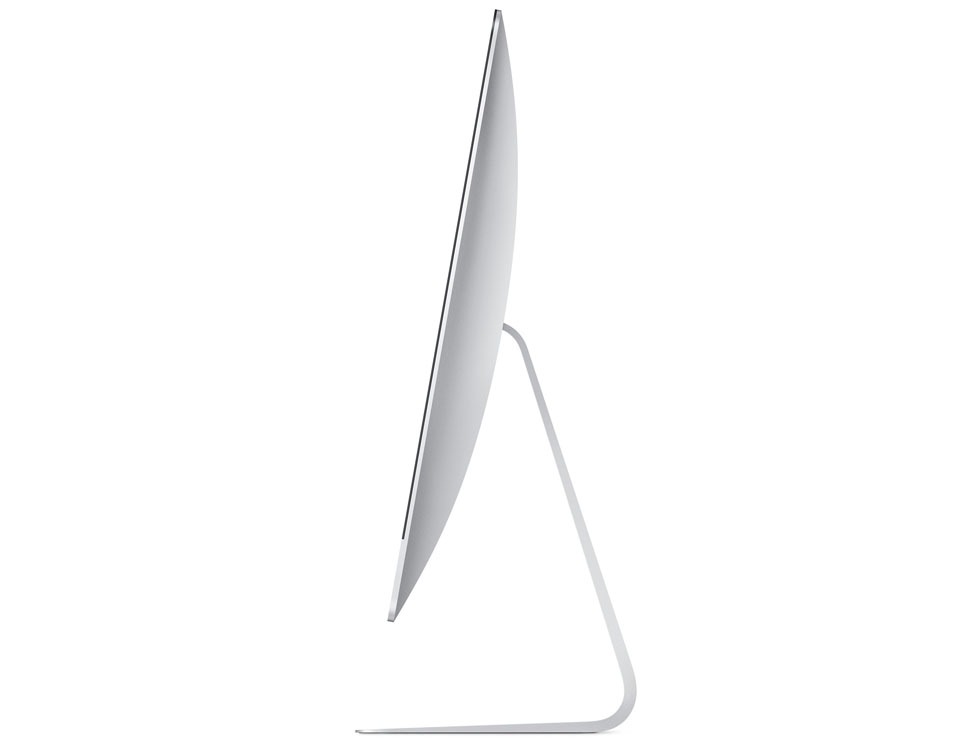 A new 2020 refresh is due. We have yet to ascertain if this is going to be a major overhaul in the design. Rumours have it that it will be a complete redesign. One that sees the iMac come with reduced bezel and losing the aluminium base. One tends to think that the new iMac might take some design cues from the company's professional display, the Apple Pro Display XDR. Time will tell.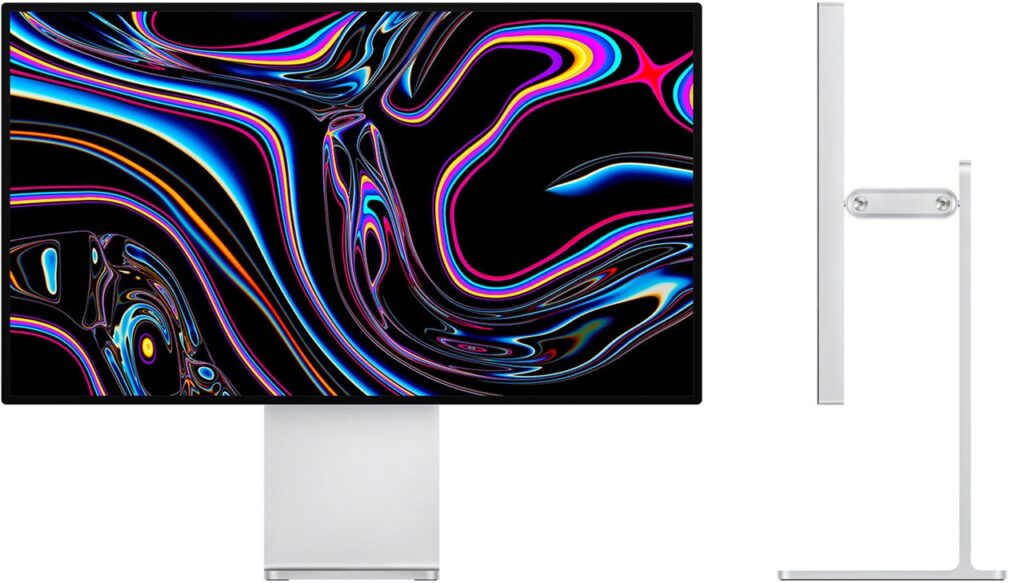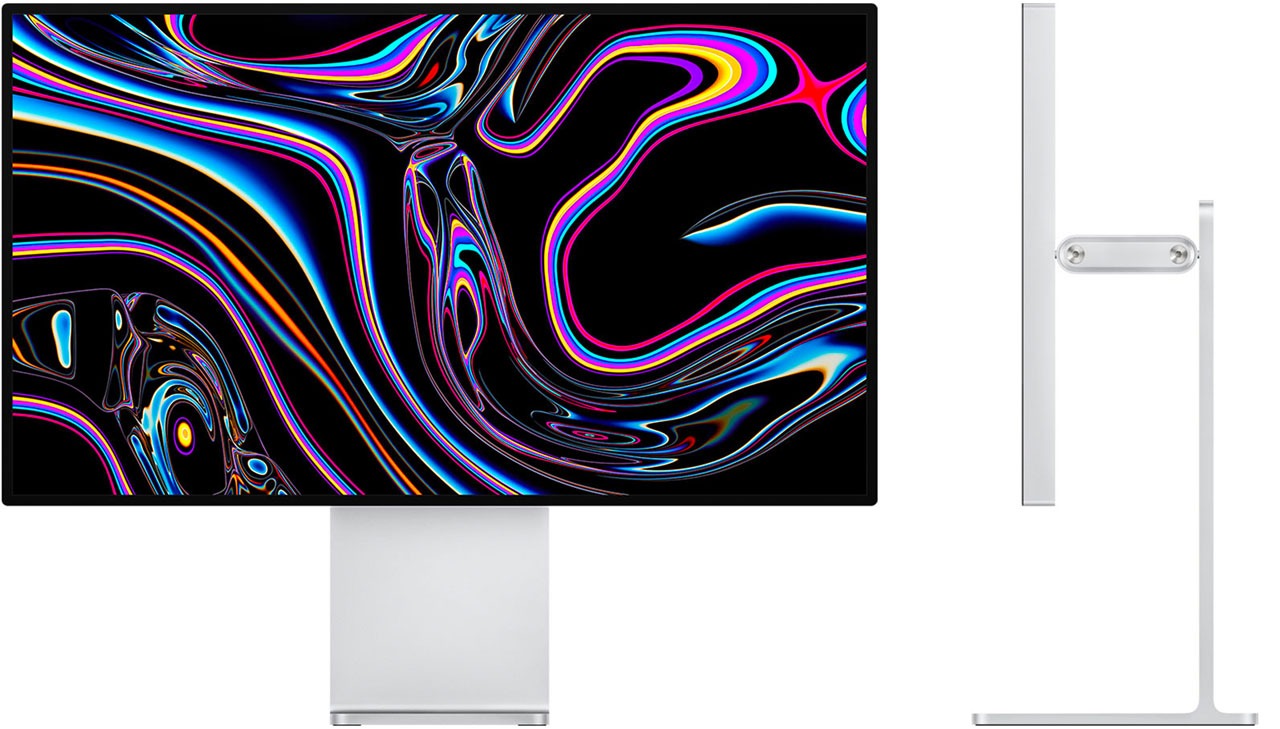 The refresh is timely not that the current design needed changing. Let's hope that the stand is included and is not an optional purchase.
Apple iMac 2019 27-inch 5K Desktop Computer
While we wait for a new 2020 iMac, let's take a look at what the current 2019 model has to offer. Here are five reasons to pick the iMac.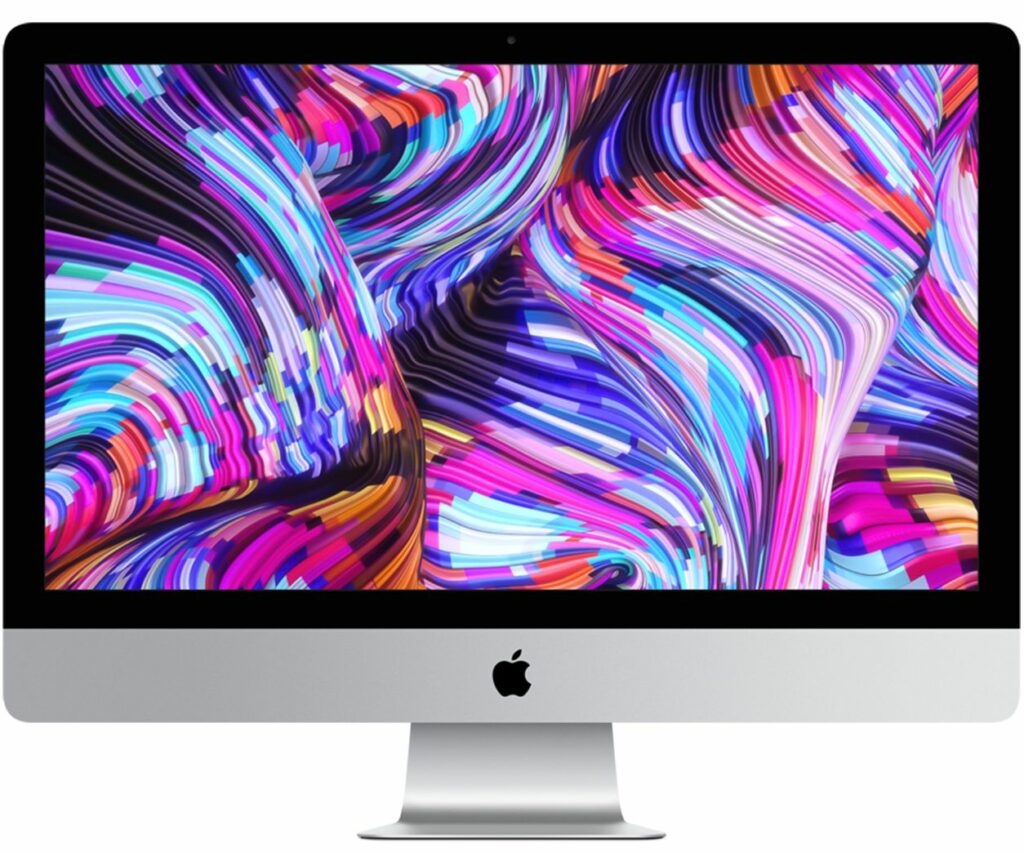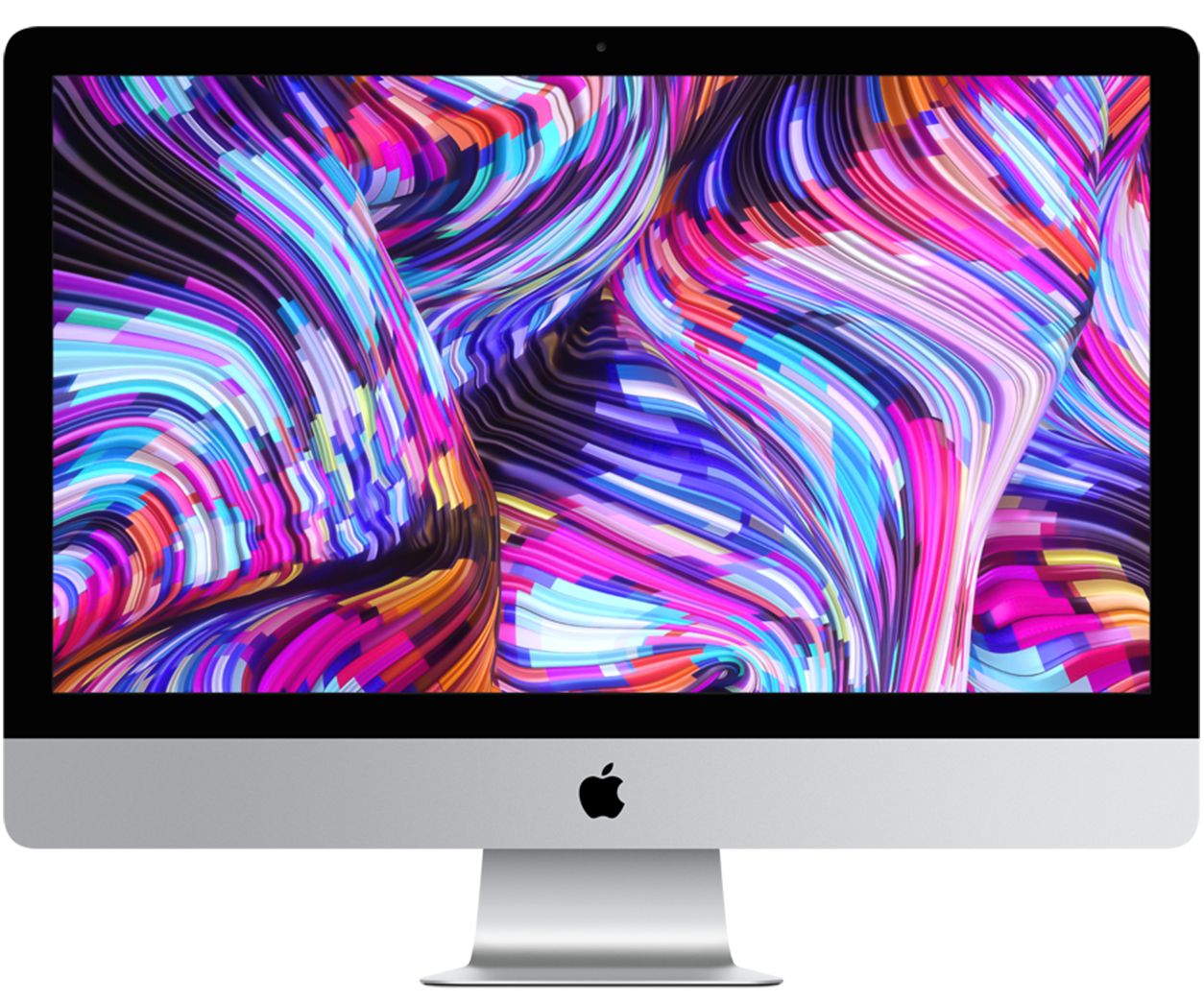 1. Fusion Drive
It wasn't that long ago, back in 2017 to be precise, that if you want an iMac with hybrid drive, that's Fusion Drive in Apple's term, you had to fork out for the mid-tier model or above. Since 2018, the hybrid hard drive option is extended to even the lower model. This courtesy is still available today. Which is good news for everyone. Even with the entry level 27-inch model starting at $1799, you can enjoy fast storage.
You can choose to configure your iMac with bigger fusion drive up to 3TB or even faster SSD storage up to 2TB. Personally, the 1TB Fusion Drive that it comes with is sufficient. If you need more storage for your files and videos, opt for external Thunderbolt 3 or USB-C external hard drives or use NAS storage.
2. Upgradable Memory
The other thing you can do without spending too much is to upgrade the system's memory. There is a user serviceable hatch around the back of the computer. You can open this easily an access existing memory modules and extra slots there. All iMac comes with 8GB of memory. That's 2 x 4GB modules. This leaves you with two more memory slots free for future upgrades.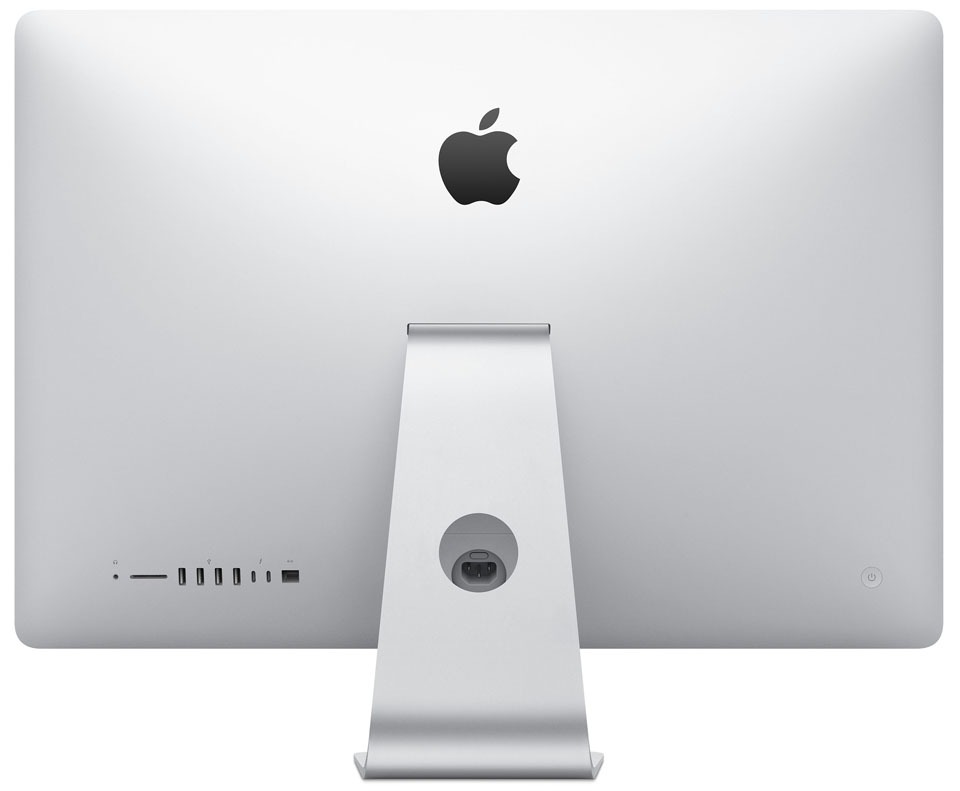 3. Hexa-core Processor
The other thing to rejoice about with the 2019 model is the fact that it comes with 8th generation and 9th generation Intel Core i5 processors with 6-core. It is very unlike Apple but even with the entry level 27-inch, you get a hexa-core CPU. A fast 3.0GHz 6-Core 8th generation Intel Core i5 processor with Turbo Boost speed up to 4.1GHz is included.
You can configure the iMac 27-inch with up to 8-core 9th generation Intel Core i9 processor. This gives the iMac even more power with a Turbo Boost speed of up to 5.0Ghz. Making it suitable for processor intensive applications like Logic Pro X and Adobe Photoshop.
4. Dedicated Graphics
All iMacs 27-inch come with dedicated graphics processing unit. Unlike the 21.5-inch version where the entry model uses an integrated Intel graphics chip, all three iMac 27-inch on offer comes with dedicated Radeon Pro 500x series chips. Starting with Radeon Pro 570X with 4GB of GDDR5 memory and topping out with a Radeon Pro 580X with 8GB of GDDR5 memory. These GPUs will deliver amazing visual effects and 3D graphics and even let you plan demanding 3D games.
You can specify the iMac with a workstation level Radeon Pro Vega 48 with 8GB of HBM2 memory but that will set you back an extra $450 from the highest model. The Vega is the same graphics architecture found in iMac Pro with double memory bandwidth.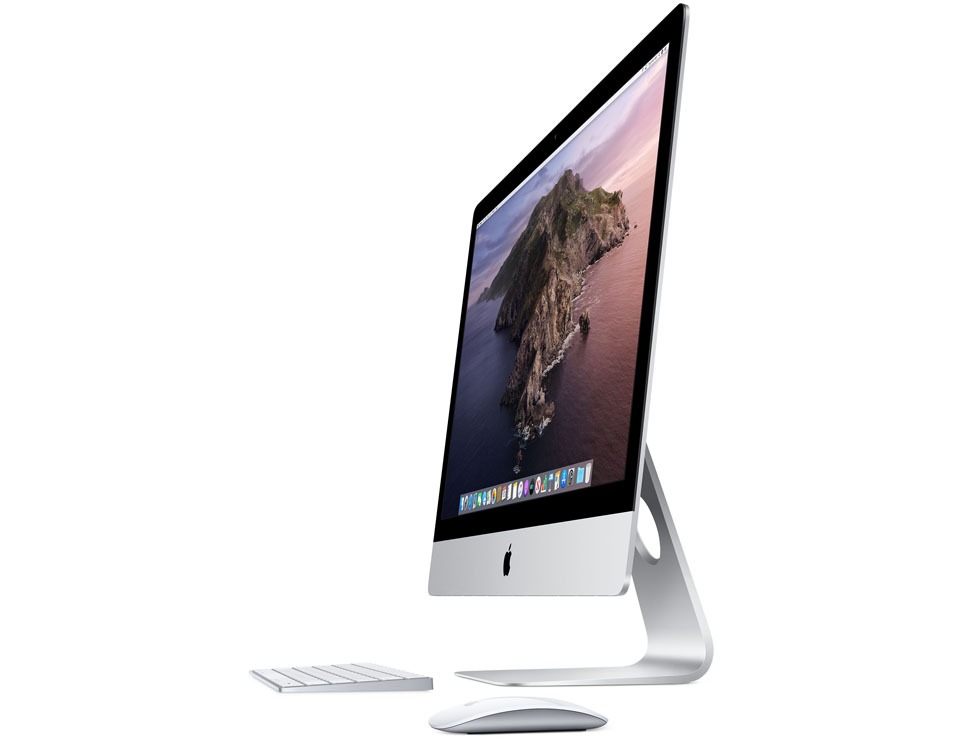 5. Superb 5K Monitor
The iMac comes with one of the best display in an All-in-One computer powered by a choice of Radeon Pro 500 series graphics. The 5K 27-inch panel has a super high 5120‑by‑2880 pixel resolution with support for one billion colors. It is capable of Wide colour gamut (P3) and super brightness at 500 nits. Every detail colour and even text is razor sharp. Graphics and games look amazing too. It is what makes the iMac great as an all-in-one computer. Apple boast about the use of red-green phosphor LEDs instead of the standard white LEDs to create the P3 colours.
How to make the iMac 2019 27-inch Greater
If you are power user or simple likes to open multiple applications, multiple browser tabs and work with big photos and videos, you need to consider extra memory.
Head over to Crucial memory to find out the type of SO-DIMM memory your system can take. You can choose to either buy from them or elsewhere.
Unless you want to, the idea is to keep the two 4GB module and add two more bigger memory modules for a 'non-destructive' upgrade.
I added two 16GB modules for an extra 32GB to my existing two 4GB module. This puts the total system memory at 40GB without throwing away any modules.
The iMac 2019 comes with 8GB (two 4GB) of 2666MHz DDR4 memory and can support a maximum of 64GB
With the right cable adapter, you can also hook up multiple monitors, with up to two 4K displays or one 5K display to complete your multi-monitor workstation.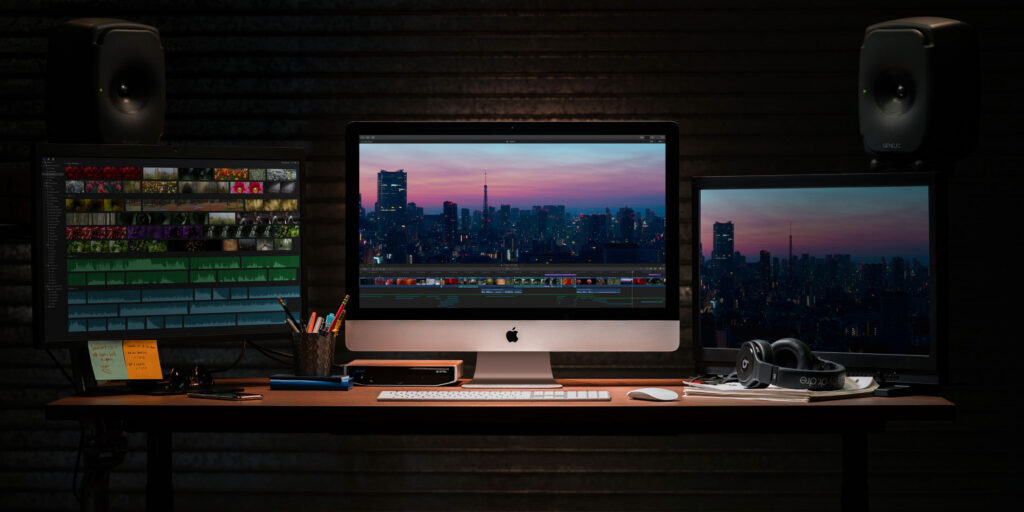 Apple iMac 2019 27-inch Specifications
| Model | 3.0GHz 6-Core Processor with Turbo Boost up to 4.1GHz | 3.1GHz 6-Core Processor with Turbo Boost up to 4.3GHz | 3.7GHz 6-Core Processor with Turbo Boost up to 4.6GHz |
| --- | --- | --- | --- |
| | 1TB Storage | 1TB Storage | 2TB Storage |
| | Retina 5K Display | Retina 5K Display | Retina 5K Display |
| CPU | 3.0GHz 6-core 8th-generation Intel Core i5 processor | 3.1GHz 6-core 8th-generation Intel Core i5 processor | 3.7GHz 6-core 9th-generation Intel Core i5 processor |
| | Turbo Boost up to 4.1GHz | Turbo Boost up to 4.3GHz | Turbo Boost up to 4.6GHz |
| Memory | 8GB 2666MHz DDR4 memory, configurable up to 32GB | 8GB 2666MHz DDR4 memory, configurable up to 64GB | 8GB 2666MHz DDR4 memory, configurable up to 64GB |
| Storage | 1TB Fusion Drive¹ | 1TB Fusion Drive¹ | 2TB Fusion Drive¹ |
| Graphics | Radeon Pro 570X with 4GB of GDDR5 memory | Radeon Pro 575X with 4GB of GDDR5 memory | Radeon Pro 580X with 8GB of GDDR5 memory |
| Ports | Two Thunderbolt 3 ports | Two Thunderbolt 3 ports | Two Thunderbolt 3 ports |
| Display | Retina 5K 5120-by-2880 P3 display | Retina 5K 5120-by-2880 P3 display | Retina 5K 5120-by-2880 P3 display |