If you are looking to build your own high-end gaming rig, YouTuber diningChef has this to share with you, a custom-built PC based on AMD's flagship 3000 series CPU. The system uses AMD's Ryzen 7 3800X 8-core processor and Radeon RX5700XT graphics for the ultimate gaming experience.
A little background on our guest. diningChef has been building gaming rigs, modding game consoles and upgrading PCs for a long time. Mainly out of interest, as a hobby, and to kill time. All of the machines he has built find a home within the gaming community.
I don't really do it for the money but more for my own self-interest. Building rigs is one thing that I enjoy. I have sold a few rigs in the past, mainly entry level and mid-range rigs. If there are parts at the right price, I would consider buying them to put together my next project. I just love putting gaming machines together.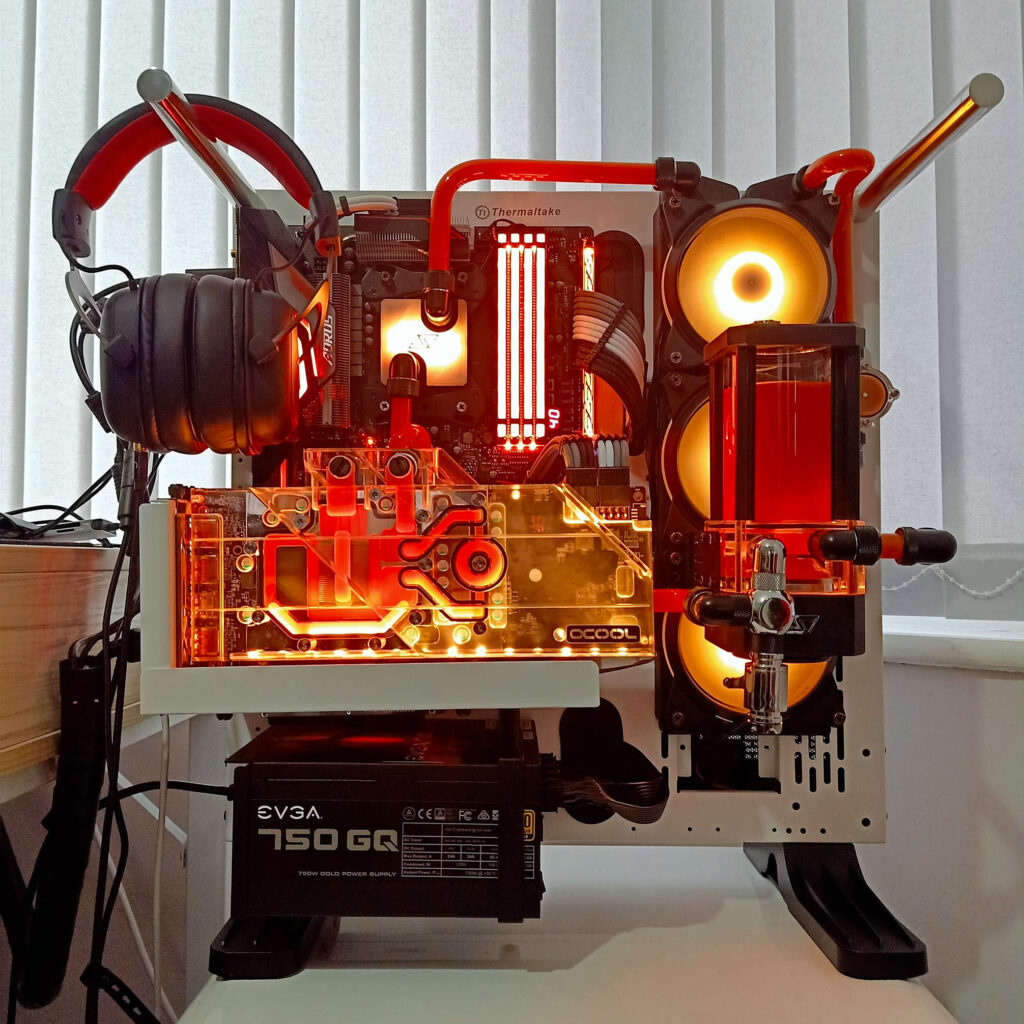 Finding the right balance in price vs performance
Both the CPU and dedicated graphics are the highest chips from their respective series. You can go totally overboard and build a system with AMD's third generation Ryzen Threadripper processor with up to 64-cores. For most people, that will probably mean emptying their bank account.
For me, price and performance has to go hand-in-hand. You want a chip that you can afford and gives you the best bang for your buck. That is why I chose AMD over Intel processors. AMD is still cheaper than Intel. And, performance wise, it is better. At the moment, Intel is all hype and I have not seen anything in a similar price range that can offer the performance that I would consider. – diningChef
On choosing the Radeon RX over the GeForce RTX, he says as long as the system is capable of hitting 60fps on a 4K monitor in any game play, it is all he needs. Anything above that is an overkill. To diningChef, real-time ray tracing is not essential. However, if ray tracing is a necessity for you, then the GeForce RTX 2080 Ti is the best graphics card with real-time ray tracing technology but you are talking serious cash.
The Build
With that in mind, here is what his latest machine looks like and the specs are as listed below.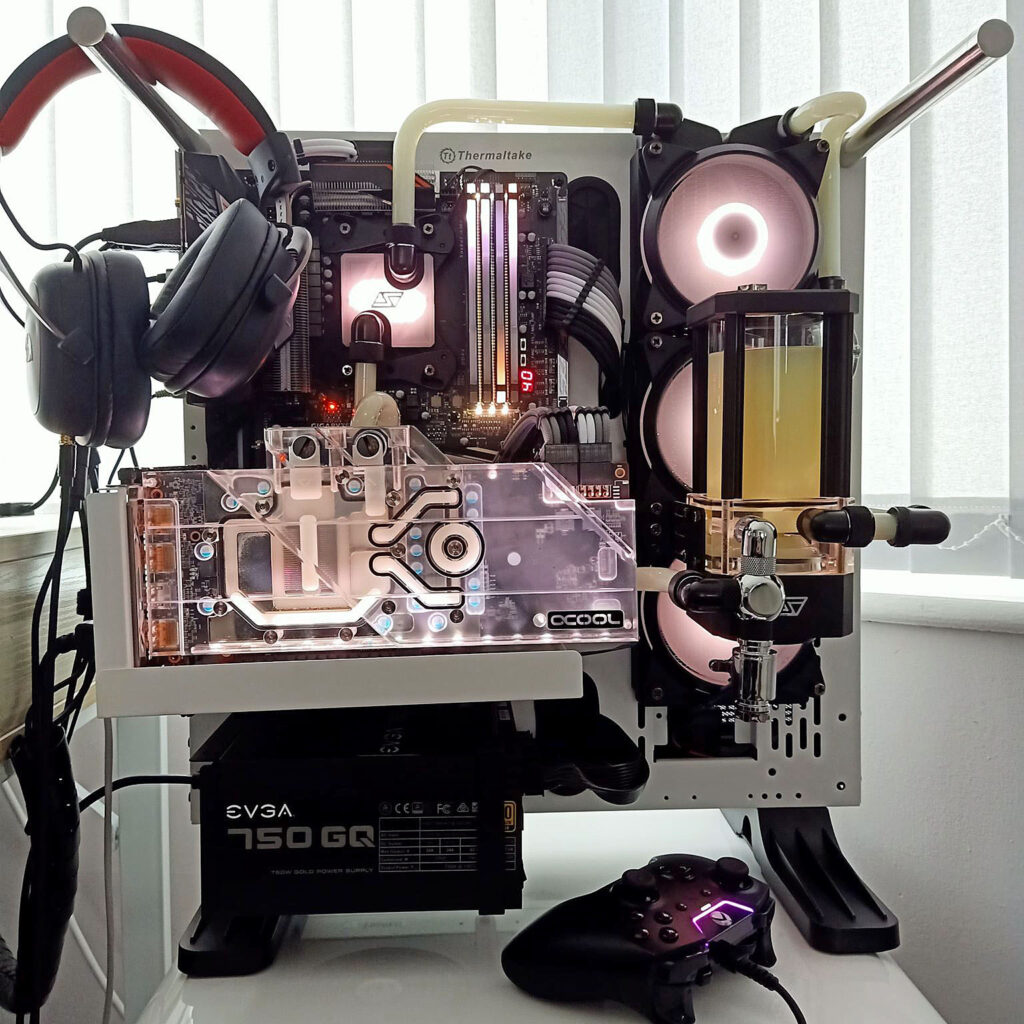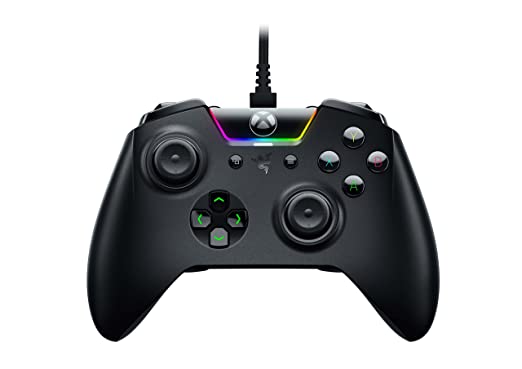 The rig took five days to finish building and as you can see from the photos, the result is amazing. It took longer for him this time around as it is the first time that he is using hard tubing which requires the tubes to be bent to the perfect angle for aesthetics and performance.
How does it perform
The rig achieves up to 109 Frames Per Second (FPS) at 2K resolution when running Call of Duty: Modern Warfare. Even at full 4K resolution, the rig musters a respectable 78 FPS with no feeling of lag or stuttering. Check out the in-game screenshots below with MSI Afterburner benchmark figures on the top left corner:
Advice for those looking to build their gaming machine
For those looking to get in to building their own gaming machine, diningChef has this to say:
Get as much information as you can about building your own gaming rig. Read up blogs, look up benchmarks and check-in with online communities, many are more than happy to help. There are a lot of groups on Facebook where you can ask for opinions, benchmark results and experience.
Consider what you want to do or play on your system. Basically, try and strike a balance between performance and price. I use my rig to edit videos for YouTube using Adobe Premiere Pro and for playing Triple A titles like Call of Duty: Modern Warfare. These are demanding software and games so will require more grunt in the hardware department to cope.
Once decided, I get my parts from eBay, Amazon and sphock. Sometimes, I would pop-in to my local PC retailer or use online stores like CCL, Overclockers and Scan. I have also tried FB marketplace.
Keep an eye on the hardware prices. Component prices fluctuate, especially graphics card and memory. Consider buying them during sales like Black Friday.
If cost is putting you off, consider used hardware. I recommend used graphics adapter, motherboard, CPU and memory if you can be sure that they are compatible and will work together. However, I would use only a new power supply, hard disk drive (HDD) and solid state drive (SSD).
Remember to stress test the hardware to rule out any fault. Use Aida 64 for GPU and CPU. Then use MSI Afterburner to benchmark your hardware while running games, online games like Fortnite and some triple A games.
Don't forget the casing. Some casing are good and cheap but only come around once in a while. When I find a solid case and the price is good, I will normally consider buying a few.
Finally, always make sure that you keep your build tidy. Good cable management not only looks good but it helps keep the air flowing through the components and avoid overheating.
What would you recommend as a first rig or budget gaming PC
For a budget build, I would recommend a gaming PC based on Ryzen 5 series processor with 16GB DDR4 RAM memory and Radeon RX570 or 580 graphics on a B450 motherboard. You will need a 550W 80+ power supply unit and a suitable case to house it. For storage, use a combination of 128GB SSD and 1TB HDD. The rig will let you do a lot of gaming, easily handle most games with no hiccups, streaming 4K movies and edit videos.
Visit diningChef's YouTube Channel