Camera phones are making a come back. The first camera phone appeared circa 2000 in Japan. Since then smartphones have taken over and are now looking to integrate more DSLR features. While they may not completely replace a DSLR, they are portable multifunction devices.
Smartphones with super cameras are making waves in the mobile world. These are not your standard smartphones but focuses on the use of powerful lenses from renowned brands such as HOYA, SONY and LEICA and combining this with feature packed camera apps. There is nothing that these cameras cannot do. And, with taking selfie becoming ever so popular, Asus introduced two instead of one smartphone with super cameras.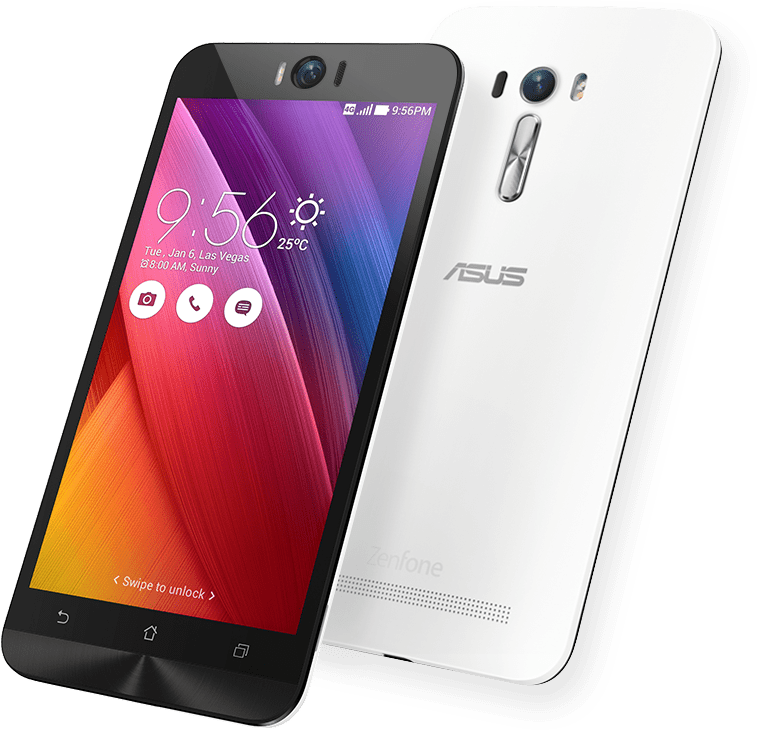 Key Differences
ZenFone Selfie has a powerful front camera 13MP while ZenFone Zoom use the standard 5MP
ZenFone Selfie's front facing camera is super wide-angle with f/2.2 aperture and 88-degree field of vision. You can also use Selfie Panorama to capture image up to 140-degrees, selfies complete with panoramic backdrop.
ZenFone Zoom while using the same rear facing camera sensor comes with 3X optical zoom. ZenFone Selfie's rear camera comes only with digital zoom.
ZenFone Zoom is powered by Intel Atom Quad Core Z3950 with speed of up to 2.5GHz while ZenFone Selfie is based on Qualcomm Snapdragon 615 or 616, octa-core processors clocking in at 1.7GHz.
ZenFone Zoom has a bigger memory at 4GB while the ZenFone Selfie only has 3GB. In terms of on board storage, the Zoom again exceeds the Selfie with 128GB of flash storage compared to 32GB.
ZenFone Selfie is lighter at 170 grams while the ZenFone Zoom is 15 grams heavier at 185 grams.
This also makes the Zoom thicker with the edge measuring 5mm while the thickest point in the middle measures 11.95 mm. Compare this to the Selfie at  3.9 ~ 10.8 mm
The ZenFone Selfie has more colour options while the ZenFone Zoom only has black or white.
ZenFone Zoom has a classy aluminium unibody design with real leather on the back panel while ZenFone Selfie uses poly-carbonate plastic construction with a wide choice of trendy and replaceable back plates (brushed metal effect in Glacier Grey, Glamor Red and Sheer Gold or Illusion Diamond White, Illusion Polygon Blue, Illusion Smooth Pink.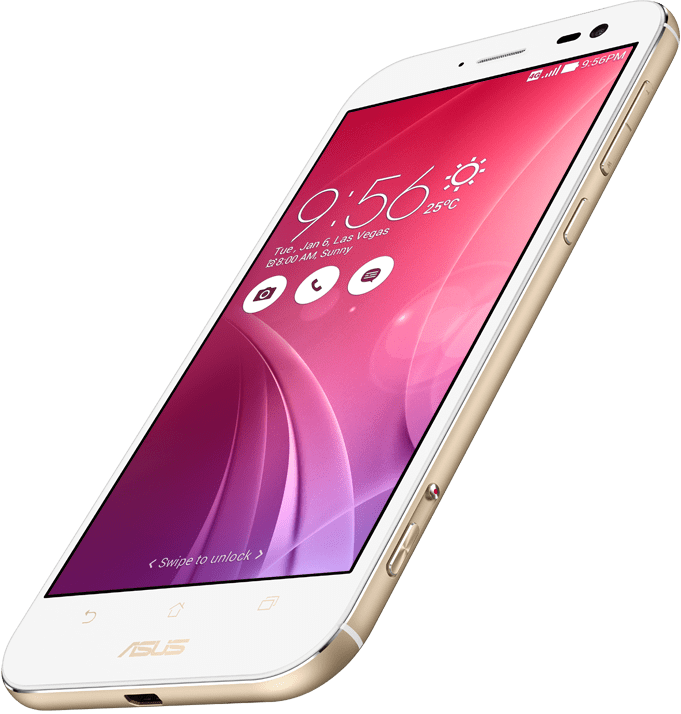 Let's take a spec by spec comparison between the two camera phones.
Processor
ZenFone Zoom (ZX551ML): Intel® Atom™ Quad Core Z3590 (up to 2 core running at 2.5GHz) 

HIGH-END, FASTEST CPU

ZenFone Selfie (ZD551KL): Qualcomm Snapdragon 615 MSM8939 1.7 GHz octa-core or Qualcomm Snapdragon 616 MSM8939 1.7 GHz octa-core

HIGH-END CPU
Display
ZenFone Zoom (ZX551ML): 5.5-inches, Full HD 1920×1080/403 PPI,IPS, Corning® Gorilla® Glass 4 –

FULL HD

ZenFone Selfie (ZD551KL): 5.5inches, Full HD 1920×1080/403 PPI, Scratch Resistant Corning® Glass with anti-fingerprint coating, Corning® Gorilla® Glass 4 –

FULL HD
Memory & Storage
ZenFone Zoom (ZX551ML): 4GB LPDDR3 RAM memory, 128GB eMMC Flash storage with MicroSD card slot (up to 128GB) –

BIGGER STARTING MEMORY & LARGEST STORAGE

ZenFone Selfie (ZD551KL): 3GB LPDDR3 RAM memory, 32GB eMMC Flash storage with MicroSD card slot (up to 64GB)

Cameras
ZenFone Zoom (ZX551ML): Front 5 Mega-Pixel, Wide View, PixelMaster, Selfie Panorama (up to 140˚). Rear 13 Mega-Pixel, Auto Focus, 0.03 second laser auto-focus, Close-up macro photography (5 cm), LED Flash, PixelMaster, dual-color Real Tone flash, Back Light (HDR) mode with ASUS PixelEnhancing Technology for up to 400% brighter, and evenly exposed photos, Low Light mode with ASUS PIxelMaseter Technology for up to 400% brighter photos and videos, Manual Mode for DSLR-like camera detail settings, Super resolution mode for up to 52 X resolution photos, Real Time, Beautification, 10-element lens.
ZenFone Selfie (ZD551KL): Front 13 Mega-Pixel, Auto Focus, Wide View, PixelMaster. Rear 13 Mega-Pixel, Auto Focus, PixelMaster –

HIGH RES. FRONT & REAR CAMERAS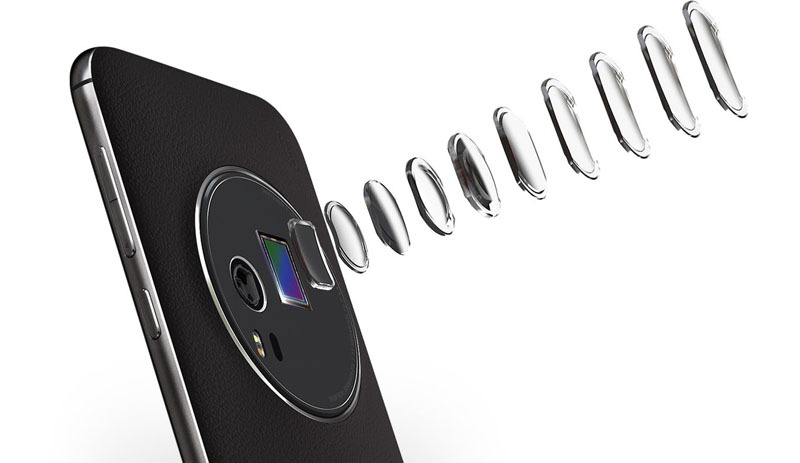 Battery
Dimensions and Weight
Colour Options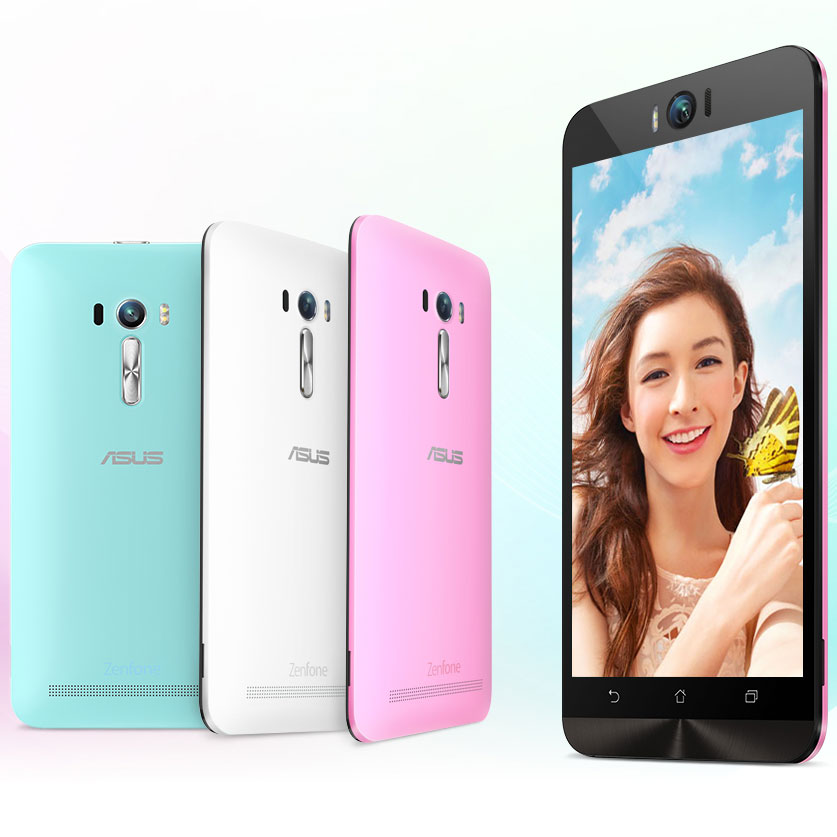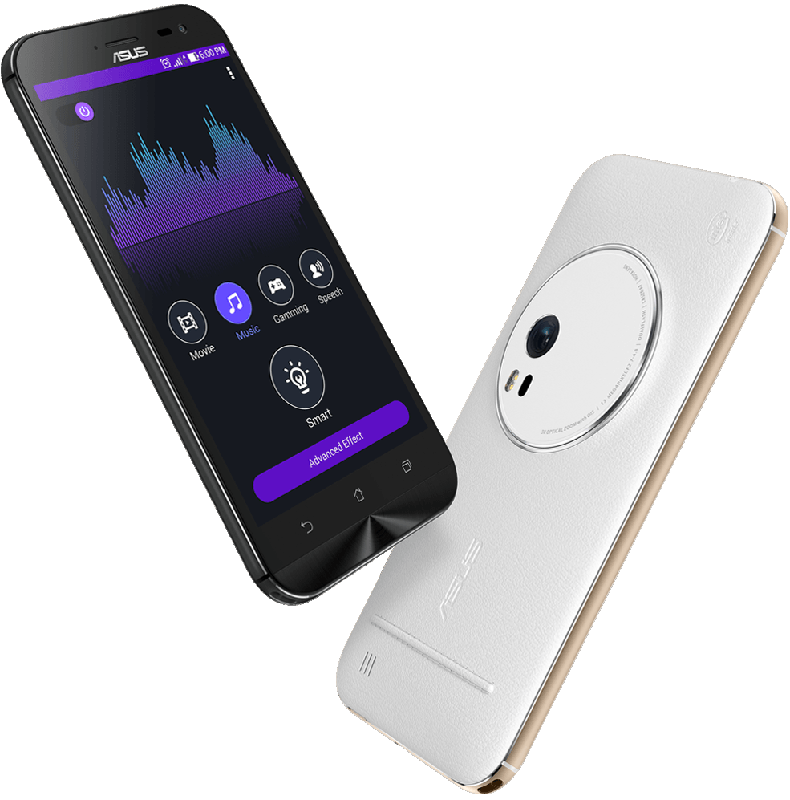 Gallery
ZenFone Zoom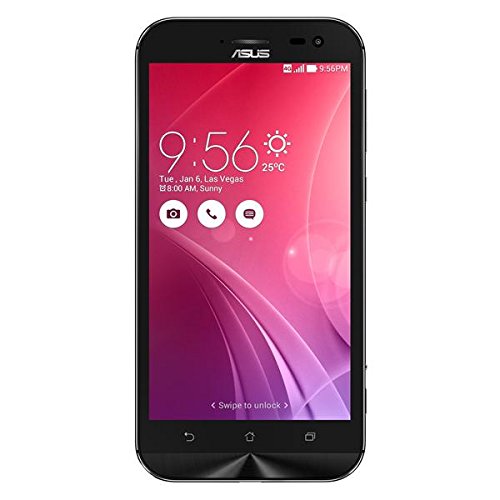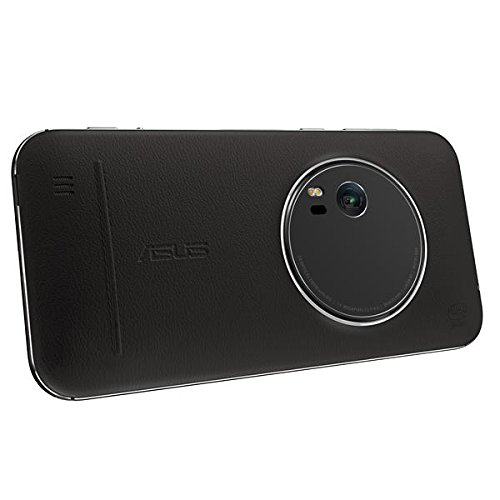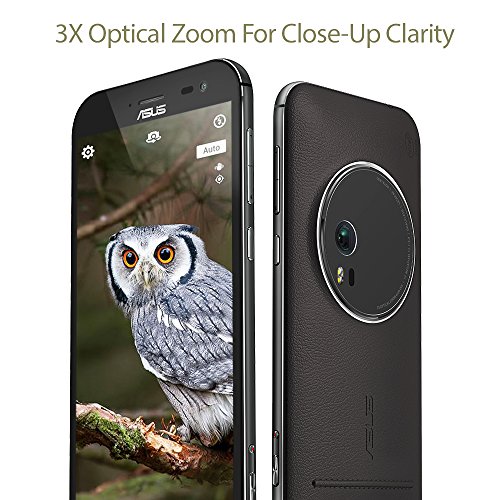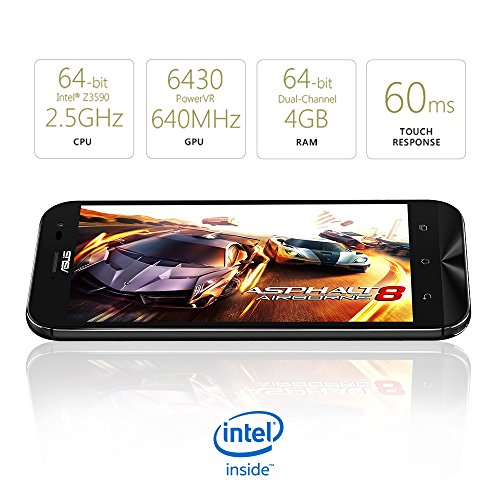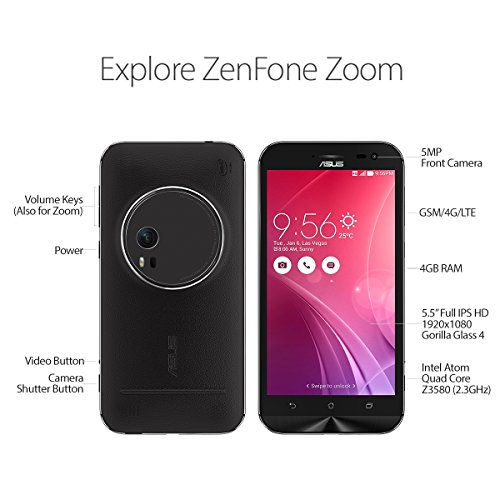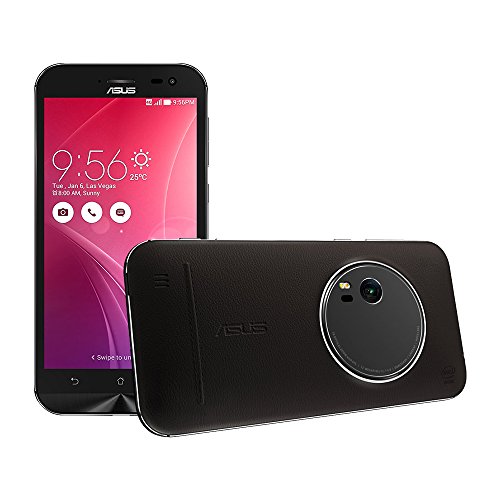 ZenFone Selfie